How to make naan bread at home:
1. Measure your ingredients, mixing the water, yeast and sugar separately: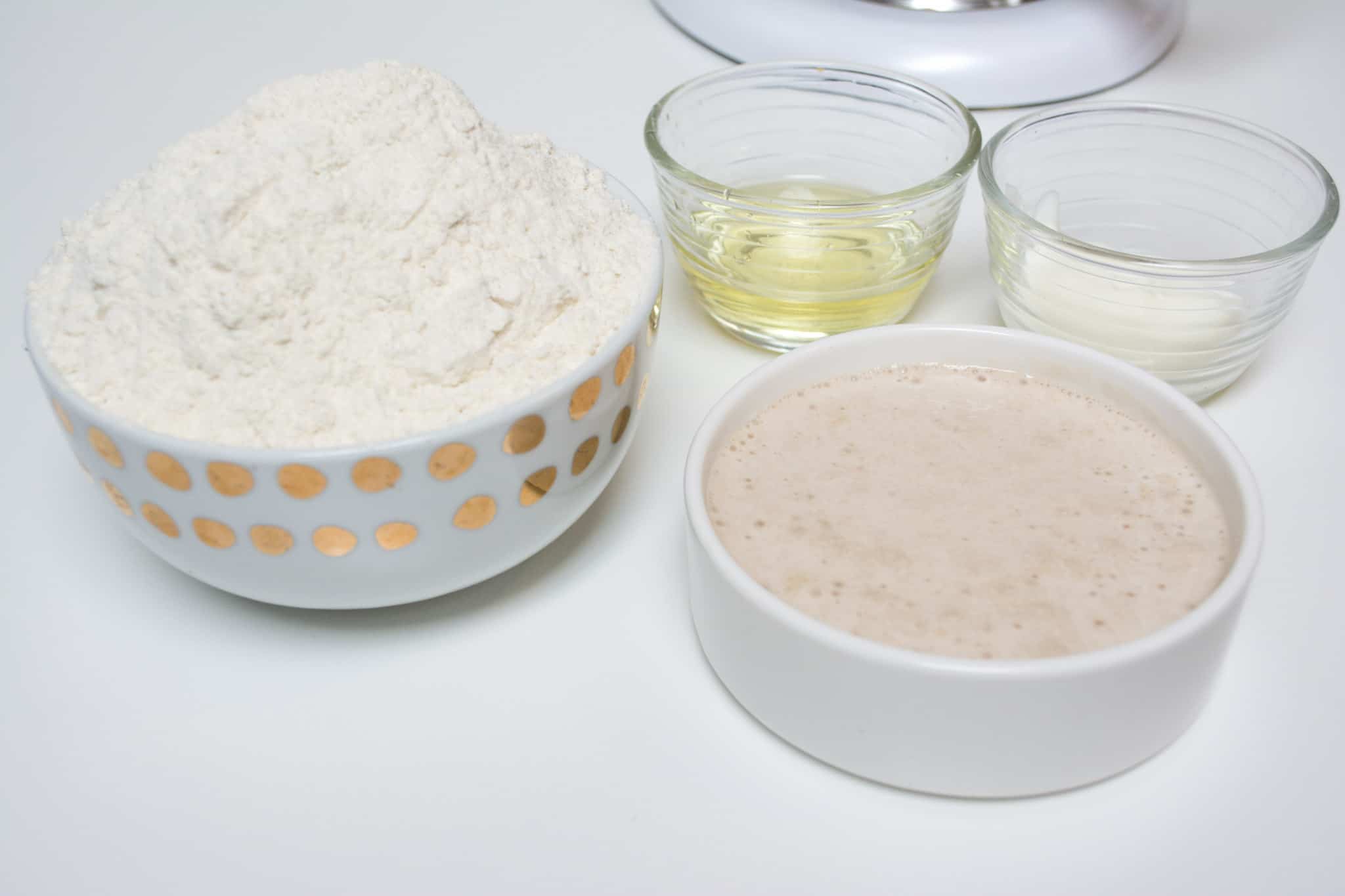 2. Let the yeast/water mixture sit until foamy on top: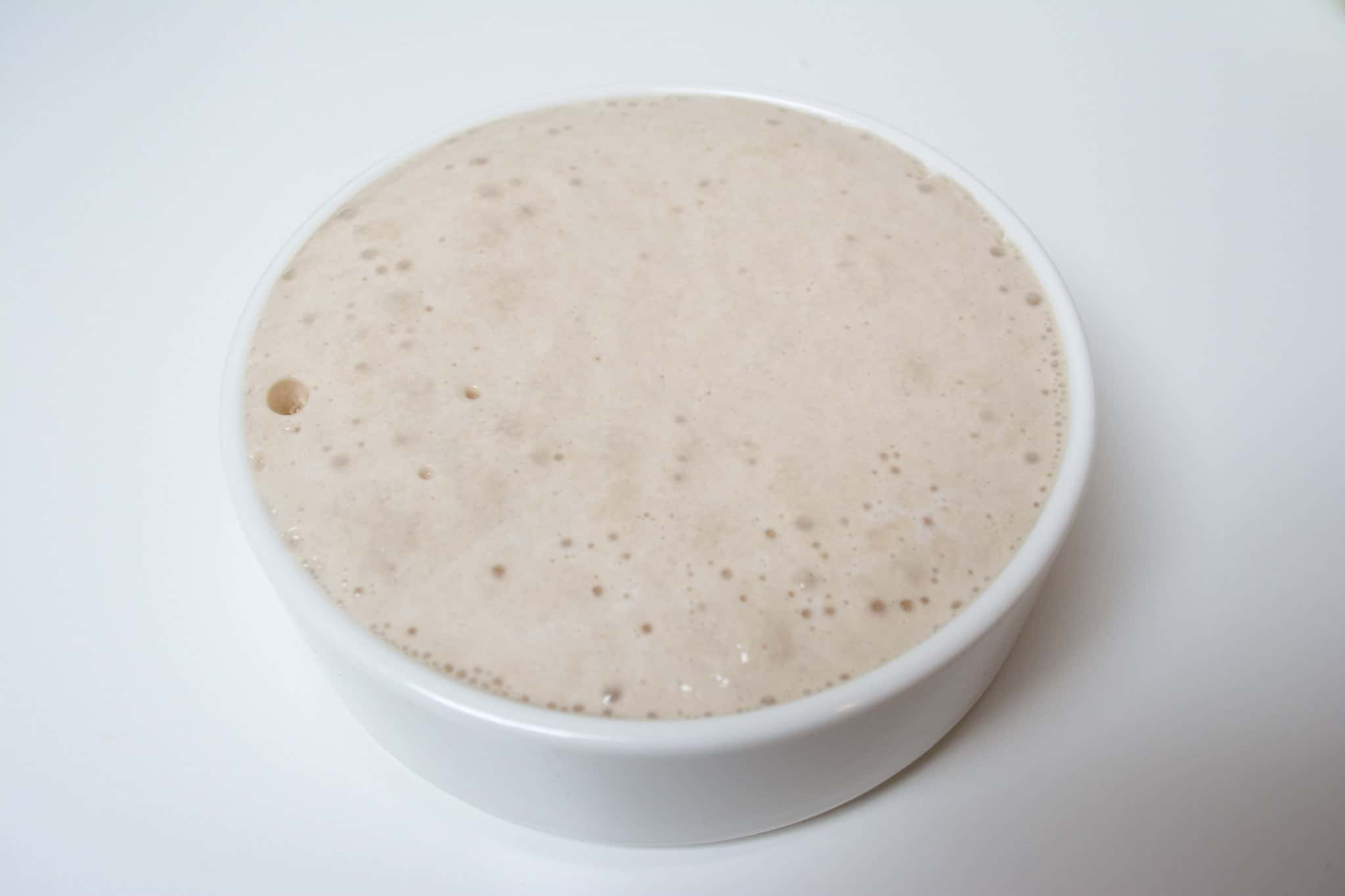 3. Mix all ingredients together in your stand mixer, and knead until smooth. Spray a large bowl with oil, and turn out the dough. Cover and set aside, in a warm place, for 1/2 – 2 hours.

4. The dough will have more than doubled within this time: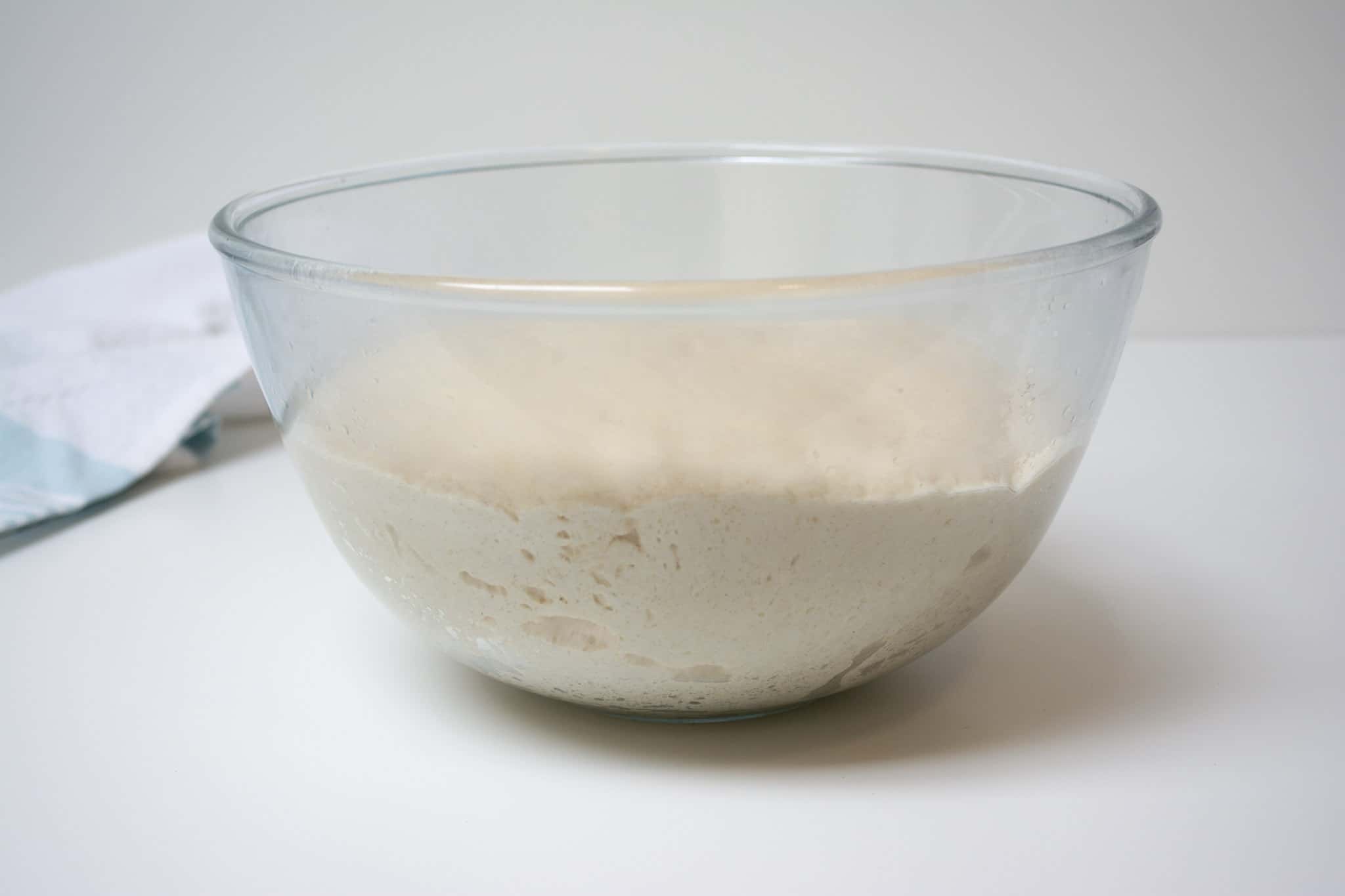 5. Turn the dough out onto a floured surface: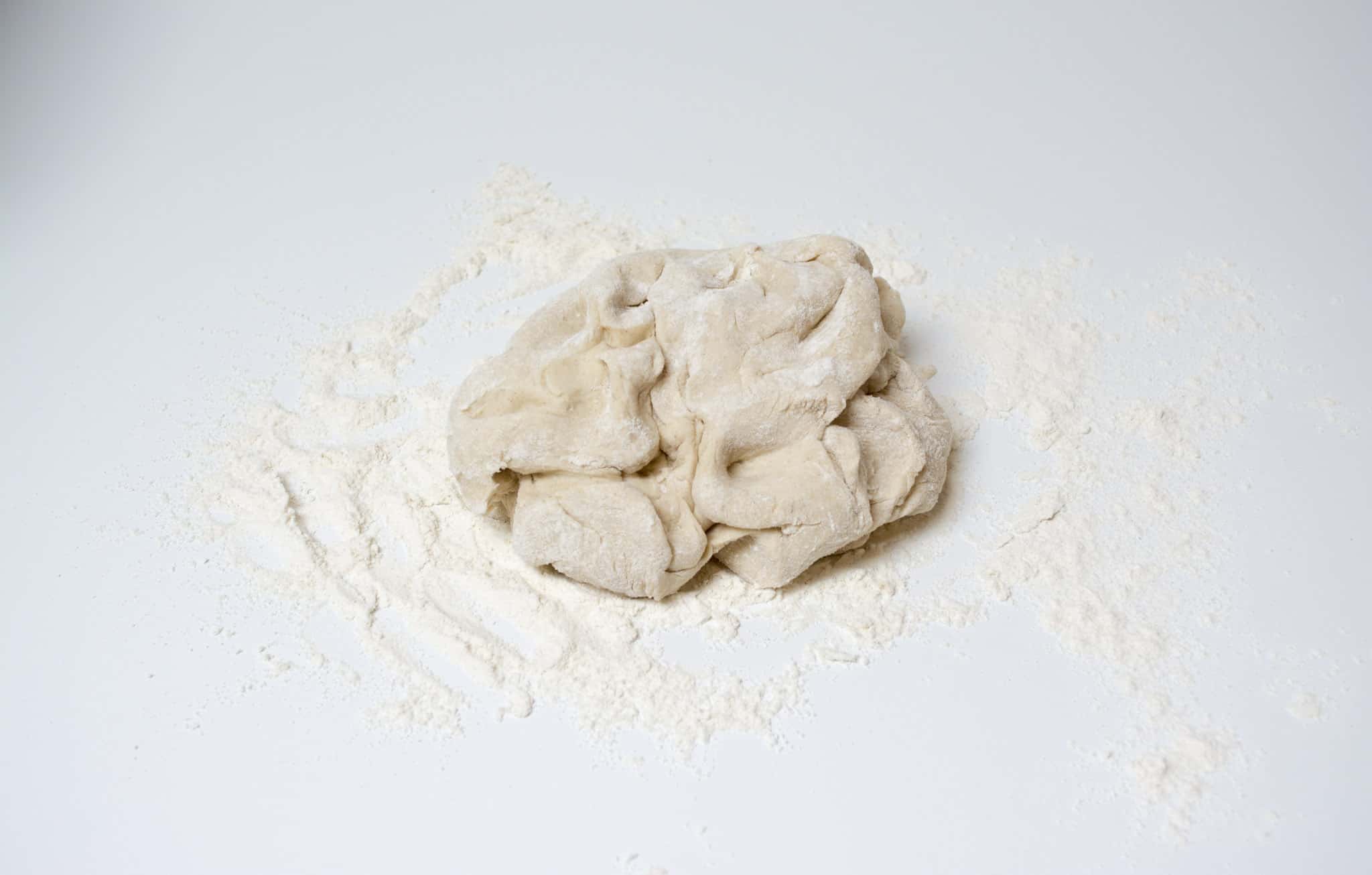 6. Divide into as many balls as you'd like naans. I made 11 with todays dough: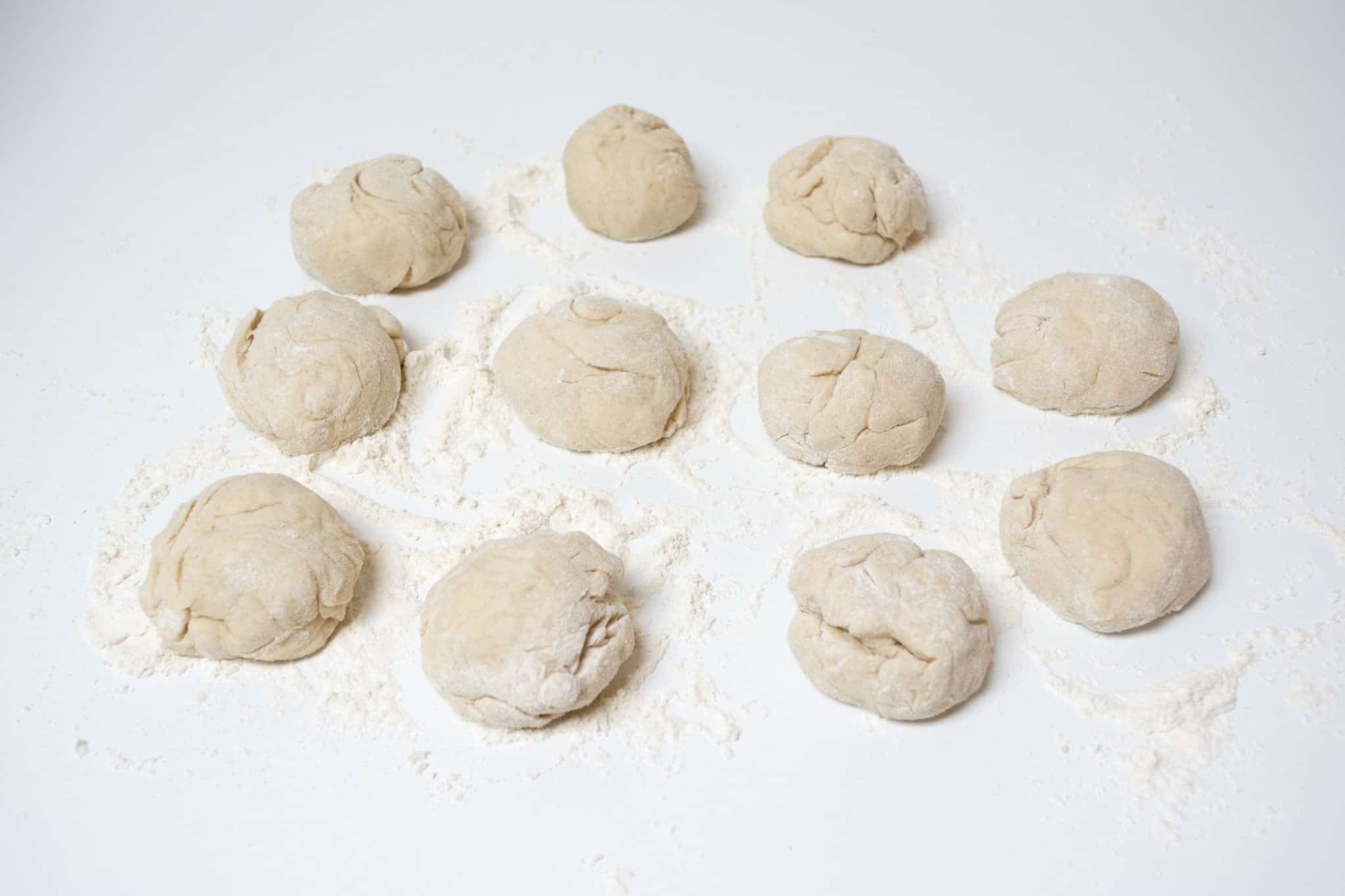 7. Cover all dough balls with a clean tea towel for 5-10 minutes.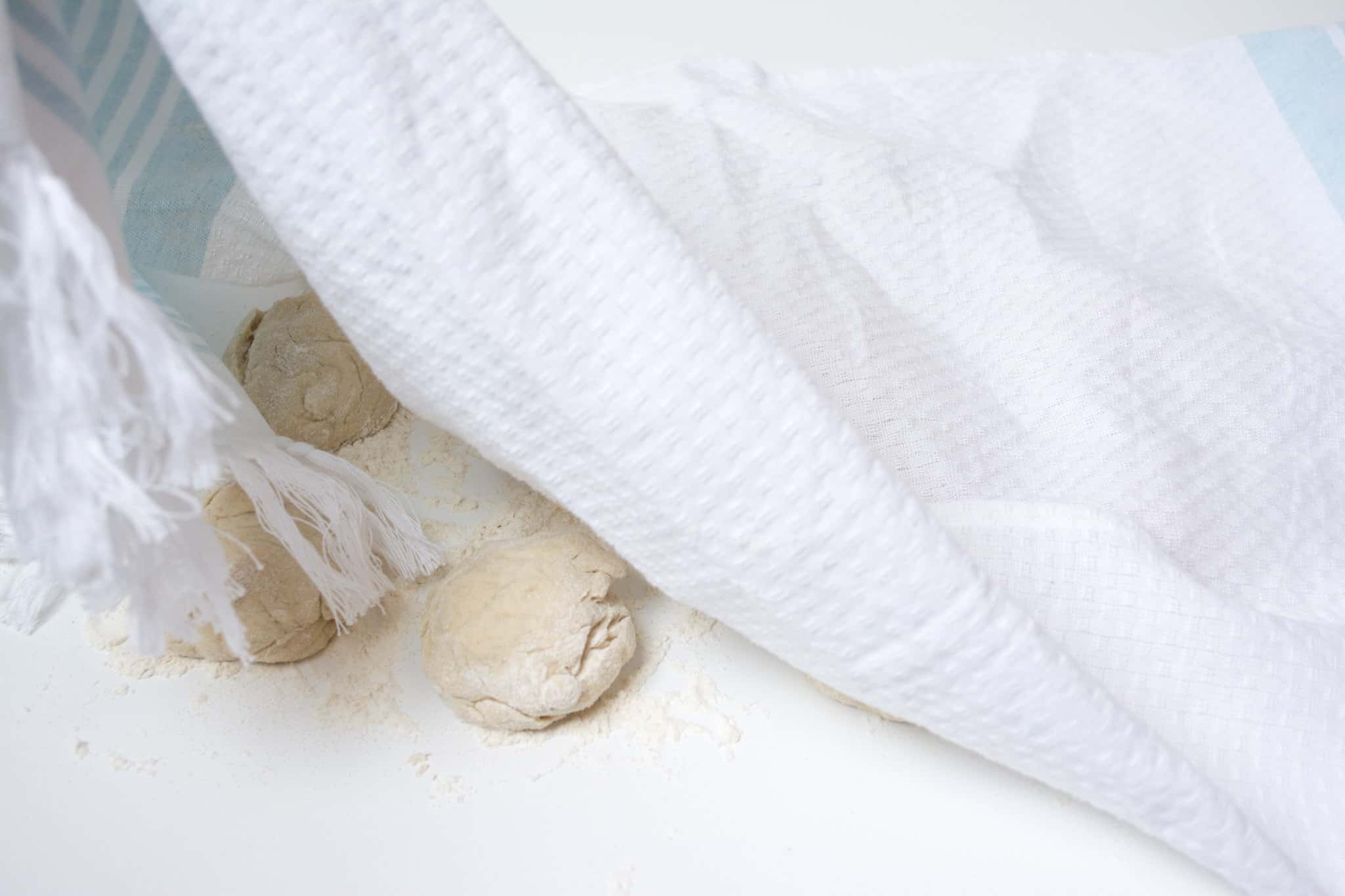 8. Uncover the dough balls, and roll each one (using a floured rolling pin) until round and the thickness you desire.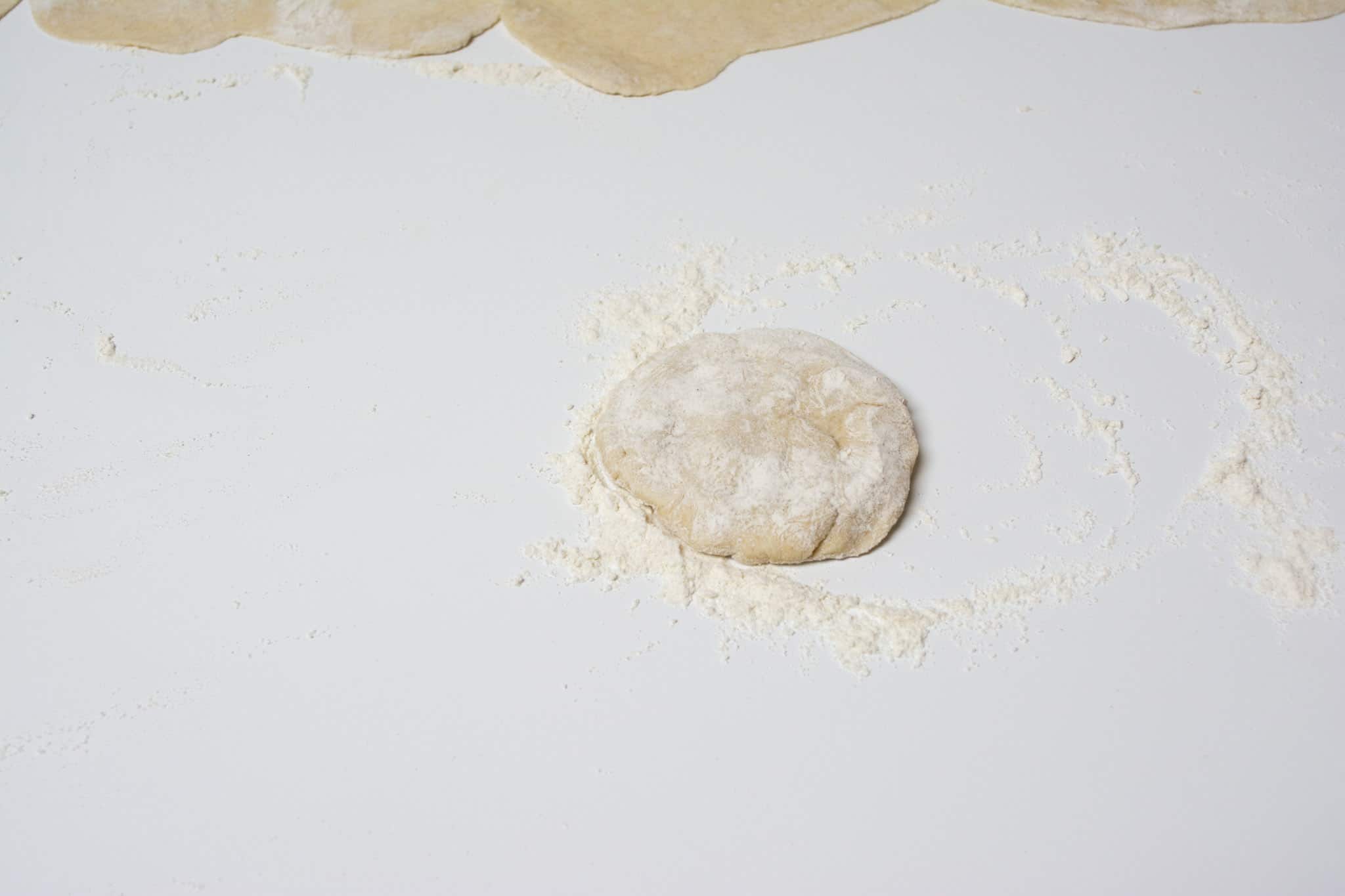 9. Ideally, if you have the workspace, roll out each dough ball before moving onto cooking. Do not layer the naans however as they will stick together when raw.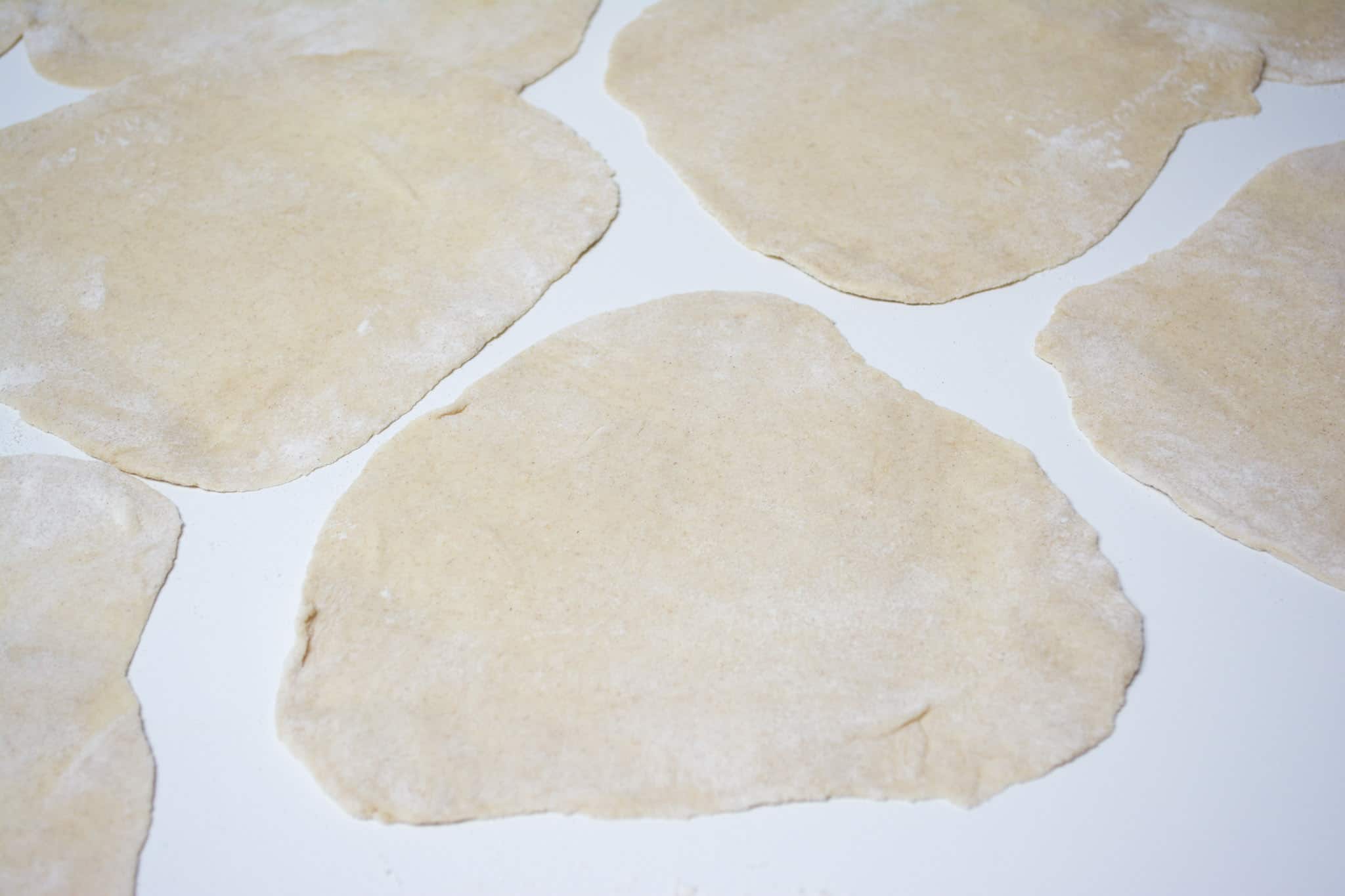 10. Heat the flattest pan you have (on high) , with NO oil. Once hot, add a rolled out naan, and cook (do not touch/flip) until large bubbles appear and the underside is lightly browned.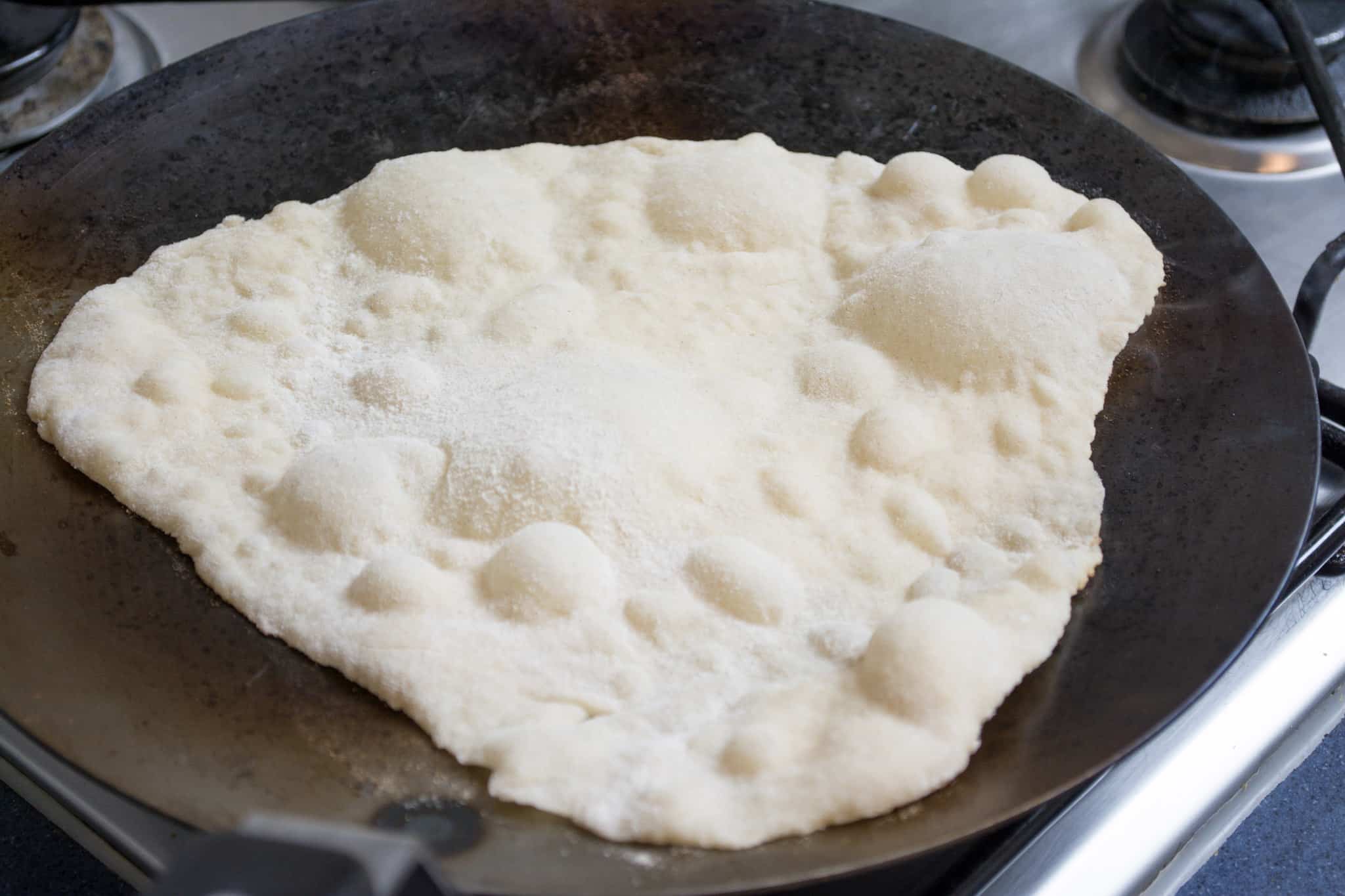 11. Flip the naan onto an open flame, raw side down. Cook until bubbles have charred.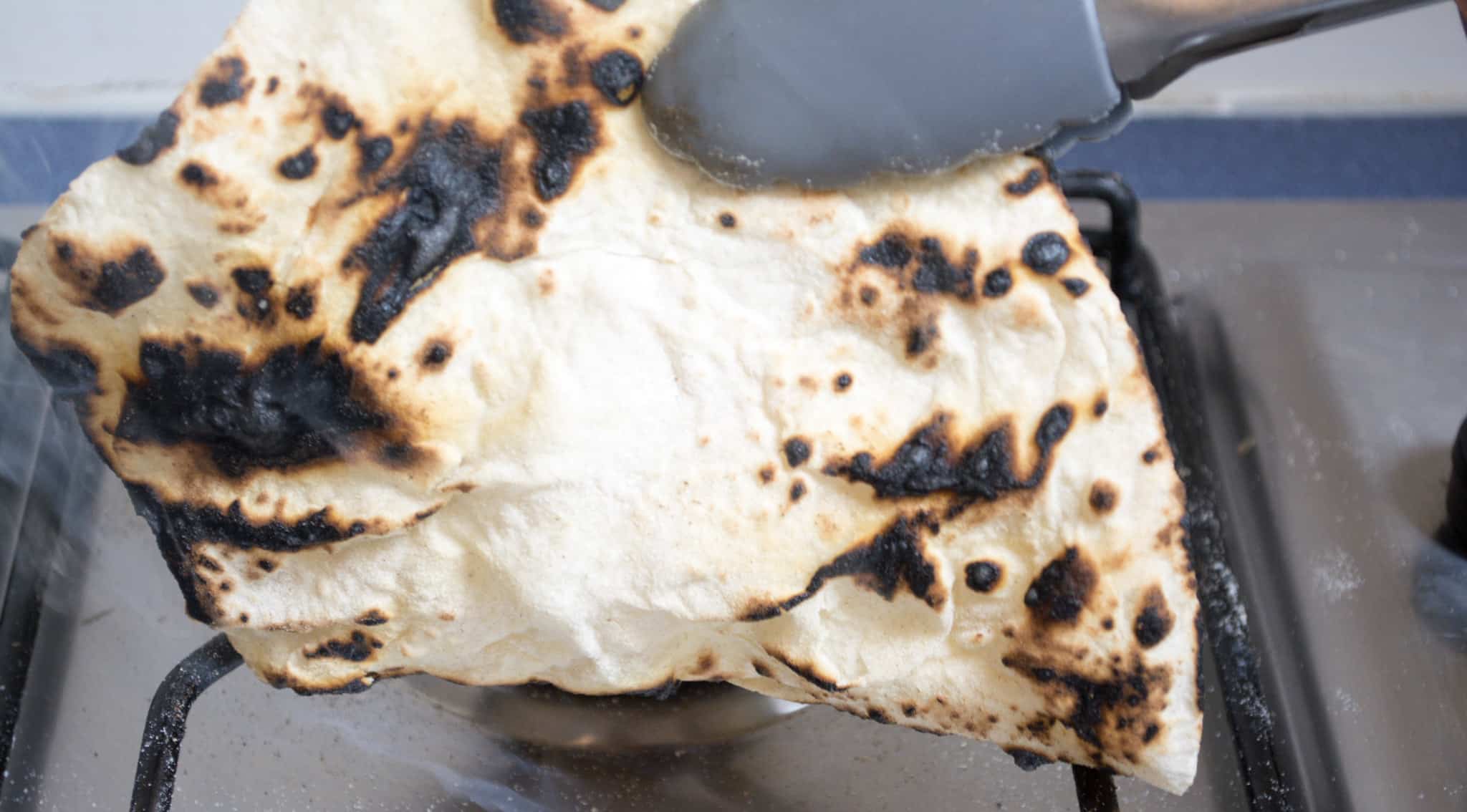 12. Brush lightly with butter (or garlic butter). Eat and enjoy!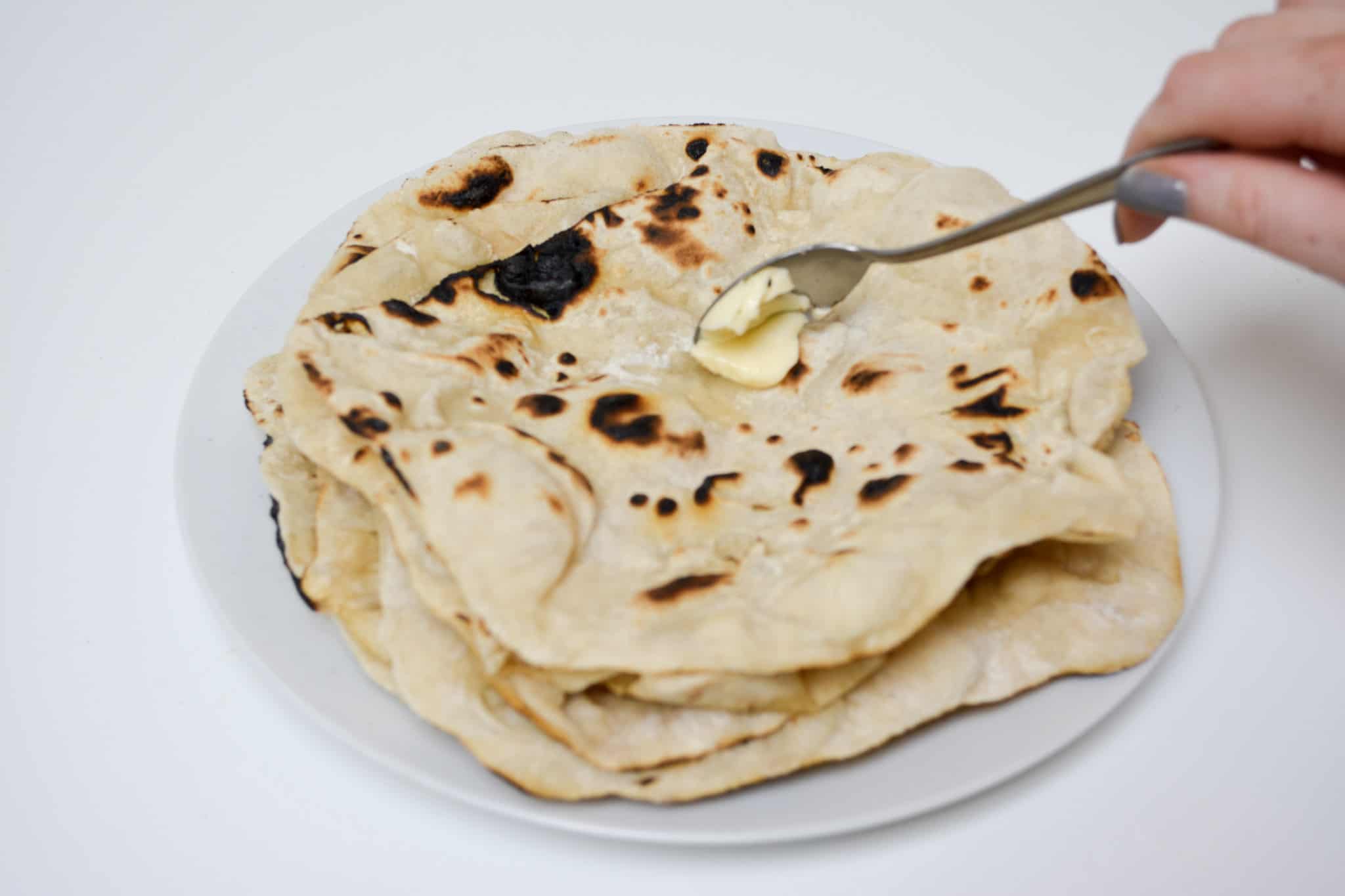 Yield: 12-20 Naans
Restaurant Style Naan Bread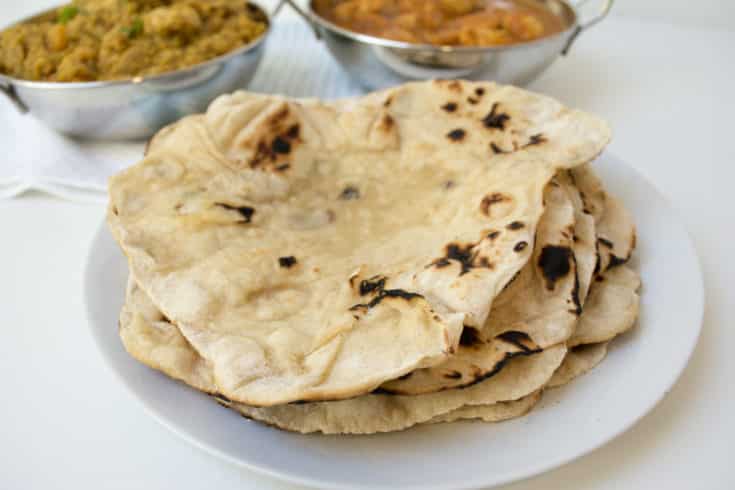 Delicious recipe to make fresh, authentic naan breads at home using your hob. 
Total Time
1 hour
15 minutes
Ingredients
3 1/2 cups plain flour
1 tbsp sugar
1 sachet yeast, (56g)
2 tbsp plain natural yogurt
4 tablespoons vegetable oil
1 cup water
Instructions
Using a mixer, combine all ingredients and mix with a dough hook on medium for 8 minutes
Cover bowl with a moist cloth and leave in a warm place for 2 hours
After 2 hours the dough should have doubled in size. Remove from the bowl and place onto a well floured work surface.
Divide the dough into 16 evenly sized balls, cover the dough balls with a slightly damp cloth, and leave for a further 10 minutes.
Roll each dough ball into a round, naan shape (make sure not to stack the rolled naans, or they will stick together)
Heat a large, flat, frying pan to high (without any oil)
Add a naan to the pan and cook for 1 minute, until large air bubbles appear (see above pic) and the underside is lightly browned
Flip the naan, raw side down, onto the open flame of the other hob, and cook for a further 30 seconds - 1 minute (keep the naan moving with some tongues to ensure even cooking)
Remove from the heat, and brush with garlic butter
Eat and enjoy!