Oreo Joy Fills Review
Today I picked up a packet of Oreo Joy Fills in the flavor Chocolate Caramel Creme. The packaging is nice and bright – these looked like a lovely treat i'd pick up for when friends come round. The packaging describes them as 'Crispy and Creamy' wheat pillows with coca and soft filling.
First impressions were how many come in a bag! For a sharing bag, I find the portion very generous – unfortunately, it's quite downhill from here onwards!
The shell o the Oreo Joy Fills is firstly, very dry. The initial thought I had with my first bite was it's like eating dry cereal – which i suppose the 'wheat pillows' description on the package should have told me this earlier. The closest thing I can compare these to are dry Krave cereals – not even the 'filling' saves them. The taste is of a slightly burnt biscuit (think oreo flavor, minus the texture or vanilla cream).
The bites themselves are quite small – and therefore the filling isn't very much – it's not solid, but it's definitely not running – see below: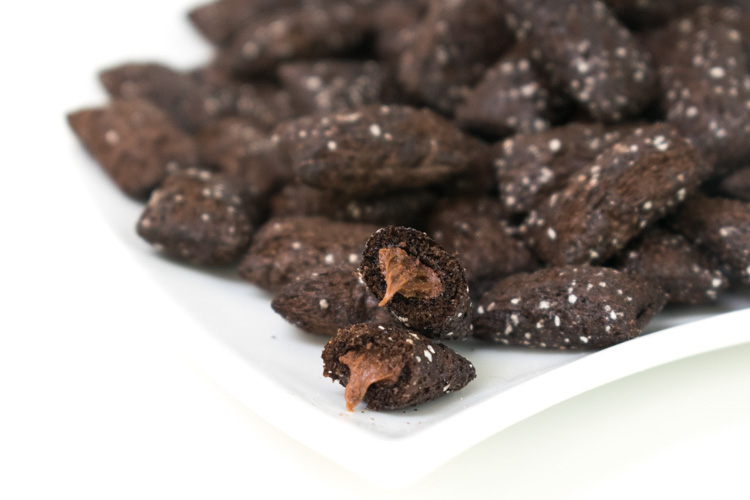 I completely forgot i'd picked up the caramel creme flavor – as it doesn't taste of caramel at all – neither does it taste much of chocolate.
Overall, I actually wouldn't recommend these. I took a bite of a few, then decided to eat the rest as cereal – which was okay, but rather expensive and against the point. Have you tried the Oreo Joy Fills? Let me know your thoughts in the comments below!