Looking for a tasty, healthy mid-week dinner which makes for perfect leftover lunch? This recipe for sticky sesame chicken with kale and egg rice is for you! Developed and delivered by Mindful Chef.
Below is the recipe instructions to cook the delicious chicken thighs and kale rice, for the exact ingredients and quantities check out the Mindful Chef recipe here.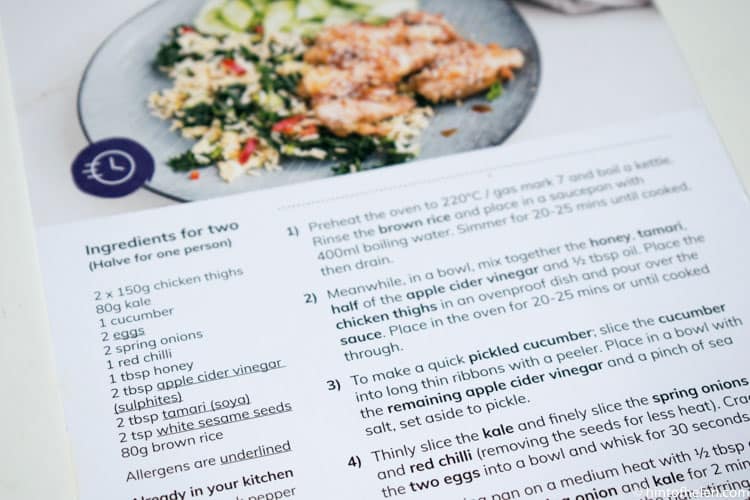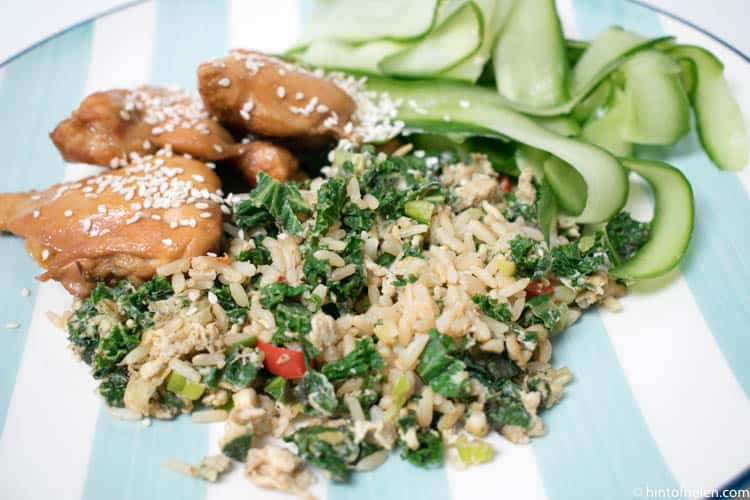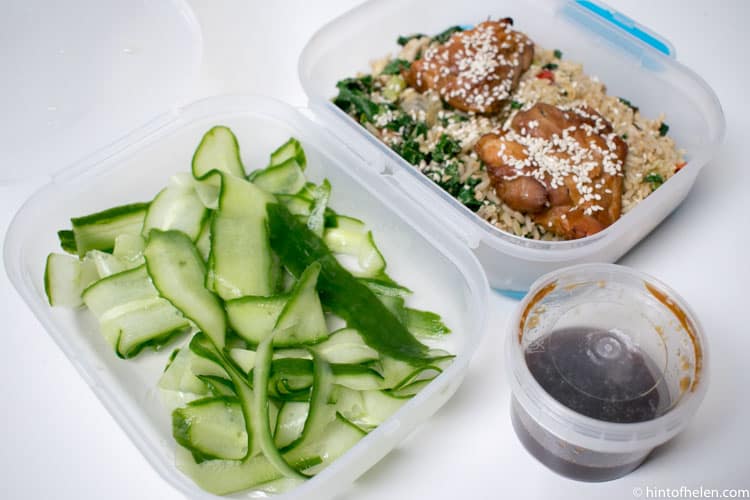 How to make the Mindful Chef Sticky sesame chicken with kale & egg rice
Mindful Chef deliver a lovely recipe card and paper bag filled with the exact ingredients needed. You can take your pick of meals you'd like for the following week - and follow each recipe as easily as the below steps. To see whats on this weeks menu click here.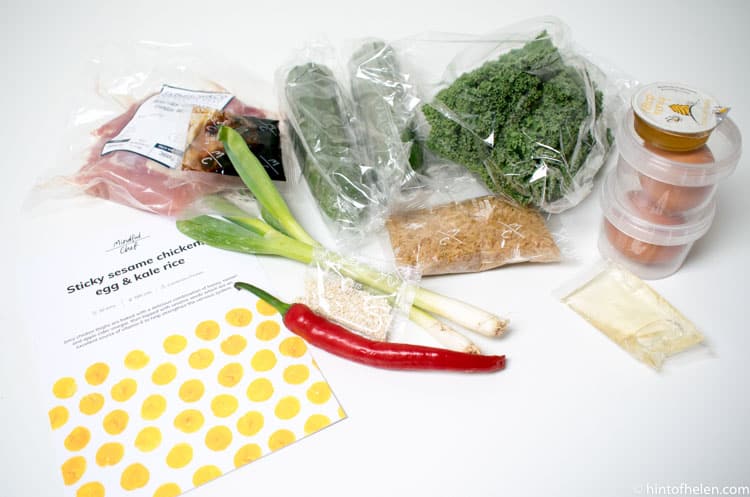 1. Preheat the oven to 220C / gas mark 7 and boil a kettle. Rinse the brown rice and place in a saucepan with 400ml boiling water. Simmer for 20-25 mins until cooked, then drain.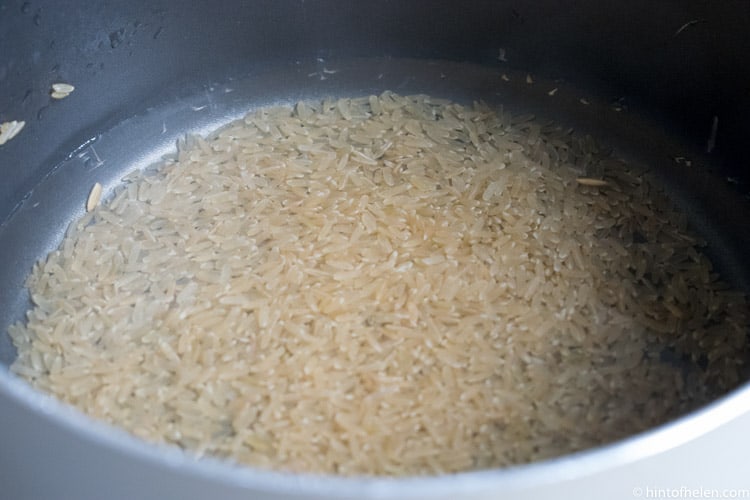 2. Meanwhile, in a bowl, mix together the honey, tamari, half of the apple cider vinegar and 1/2 tbsp oil. Place the chicken thighs in an ovenproof dish and pour over the sauce. Place in the oven for 20-25 mins or until cooked through.
3. To make a quick pickled cucumber; slice the cucumber into long thin ribbons with a peeler. Place in a bowl with the remaining apple cider vinegar and a pinch of sea salt, set aside to pickle.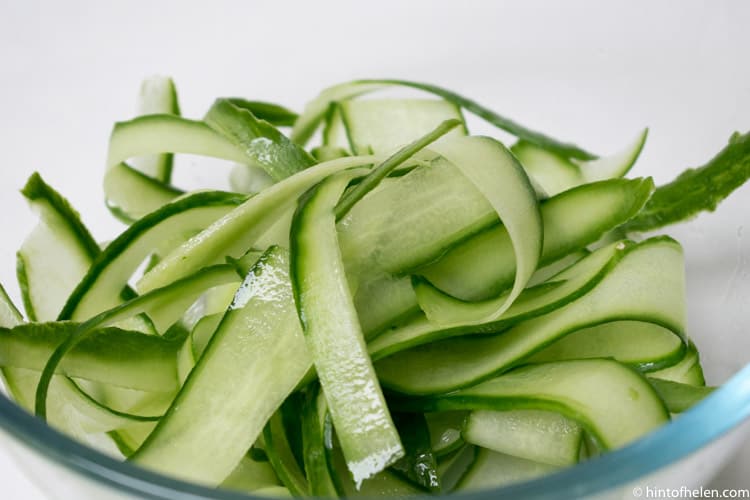 4. Thinly slice the kale and finely slice the spring onions and red chilli (removing the seeds for less heat). Crack the two eggs into a bowl and whisk for 30 seconds.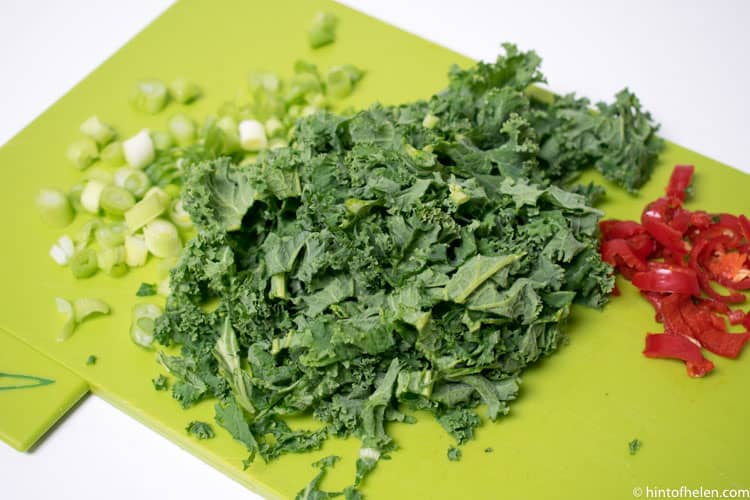 5. Heat a frying pan on a medium heat with 1/2 tbsp oil and fry the chilli, spring onion and kale for 2 mins, then incorporate the beaten egg into the pan stirring quickly until it starts to scramble. Then add the cooked and drained rice to the pan, mix well and season.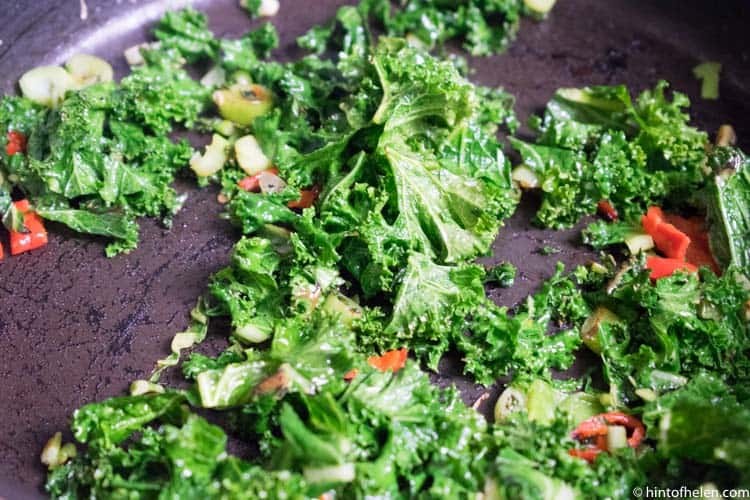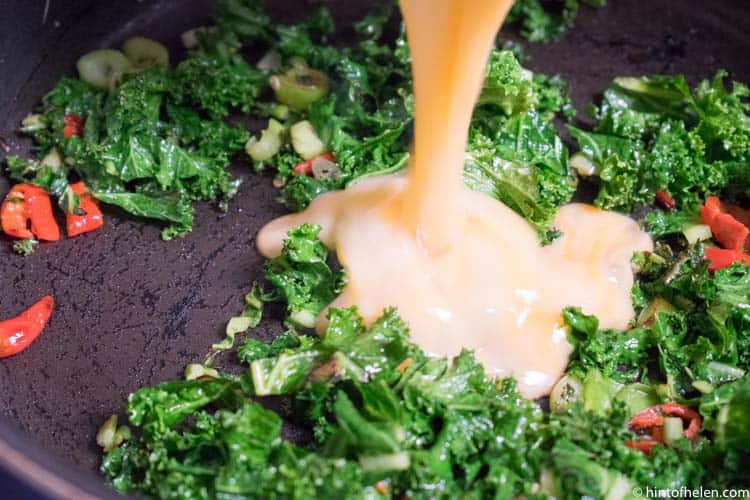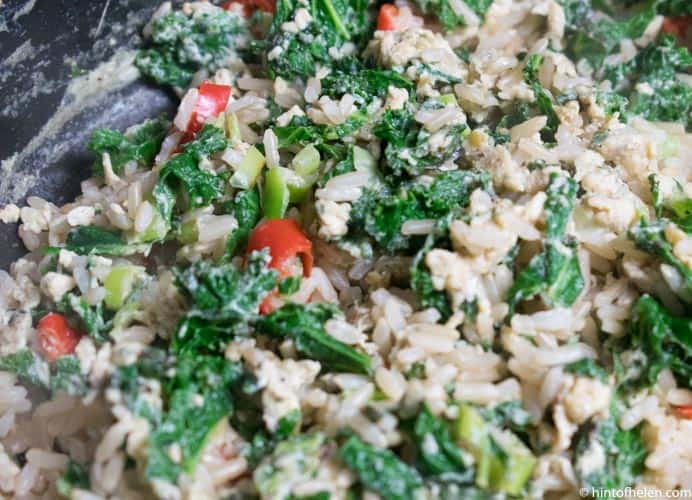 6. Spoon the egg and kale rice onto two warm plates, top with the chicken thighs. Drizzle over the remaining sauce and sprinkle over the sesame seeds. Serve alongside the pickled cucumber.