It's really quick and easy to make Cheese Burgers in the actifry. These simple burgers don't need many ingredients or supervision, making them the perfect mid-week treat for the family.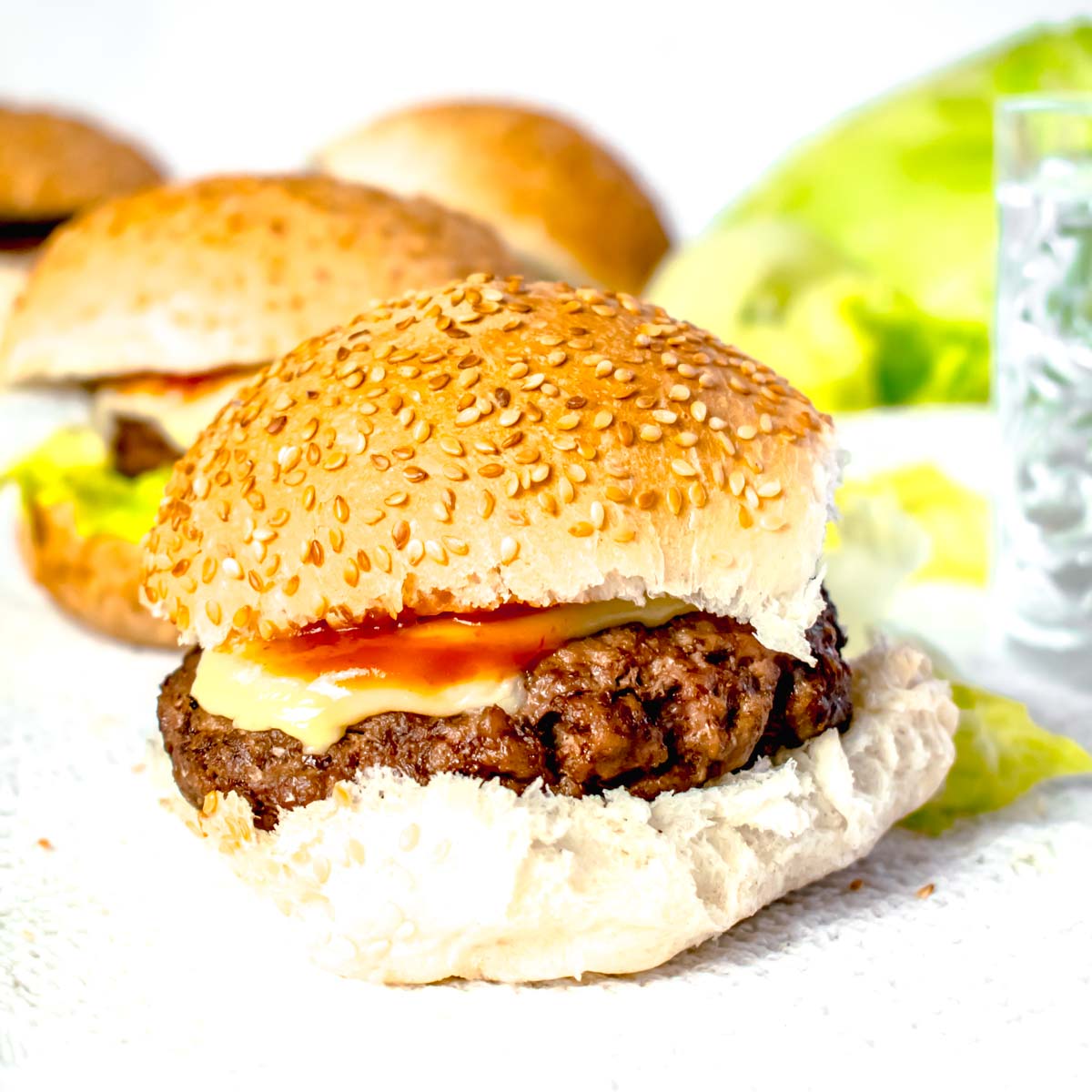 I use minced beef (ground beef if you're in the USA) plus some seasoning for the burger buns – no bulking items like egg or breadcrumbs, so these burgers remain juicy and meaty.
I choose 15% fat mince when I cook my burgers and serve with lots of ketchup and lettuce on seeded buns.
This is just one of many Actifry Recipes I have on my blog, if you'd like to be updated on my new recipes please join my Actifry Recipes group on Facebook.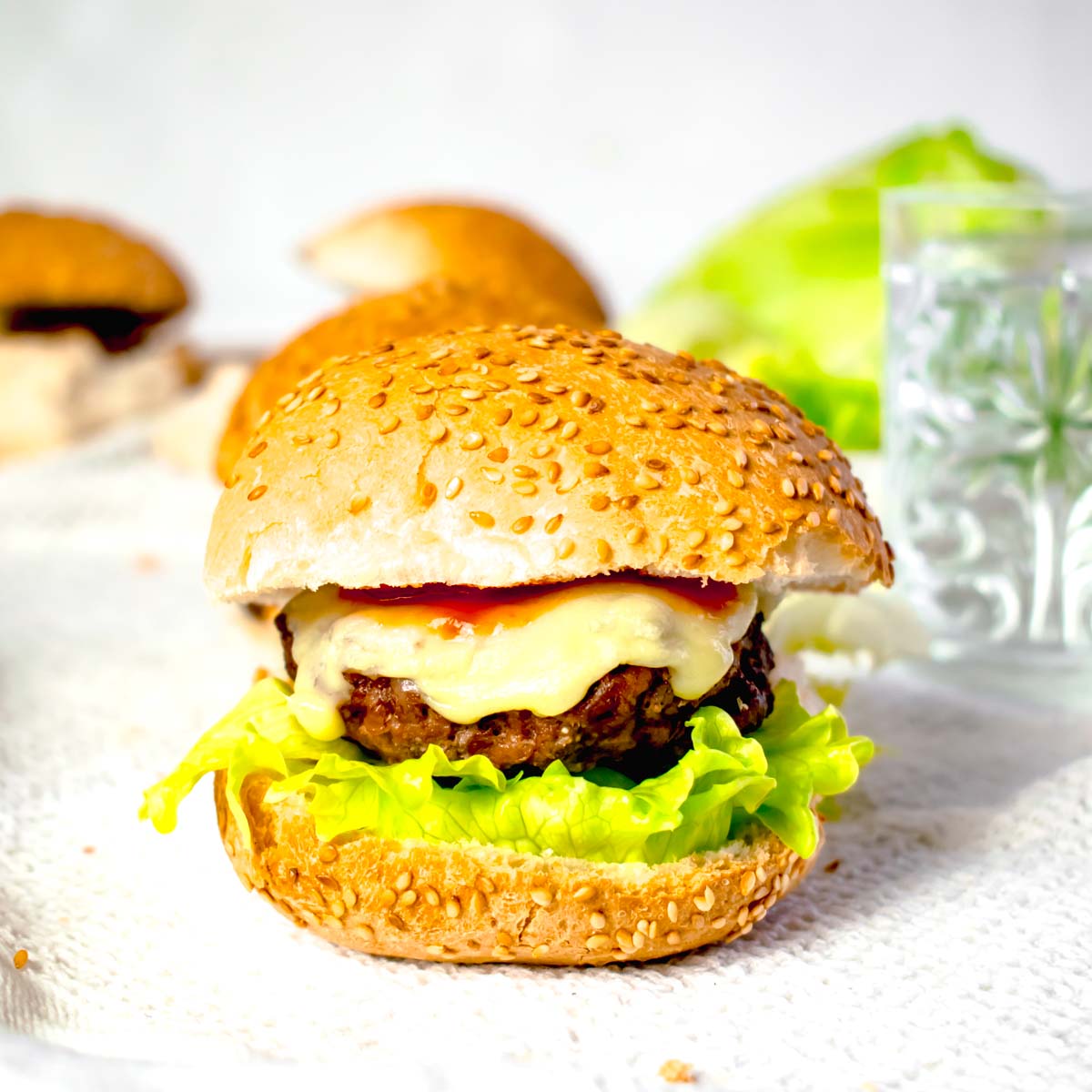 How to make Cheese Burgers in the Actifry
1. Place your minced (ground) beef in a large bowl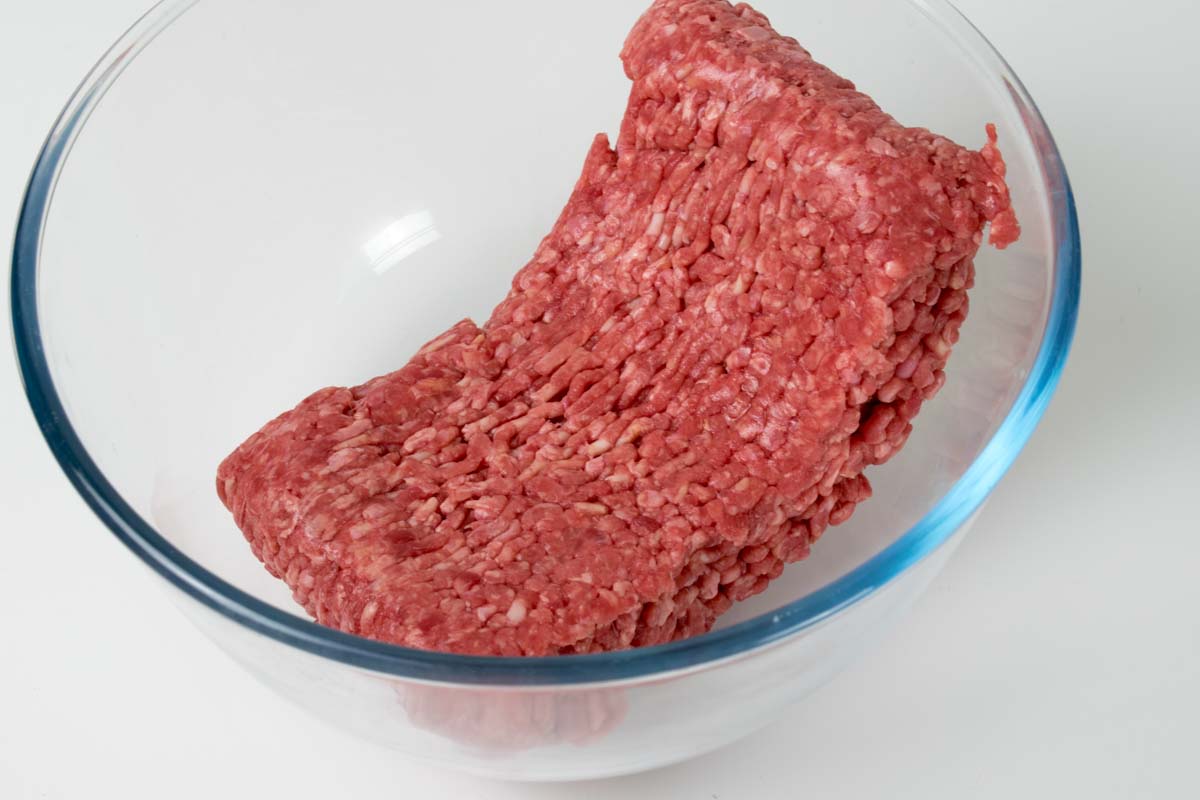 2. Add the onion salt and garlic granules to the meat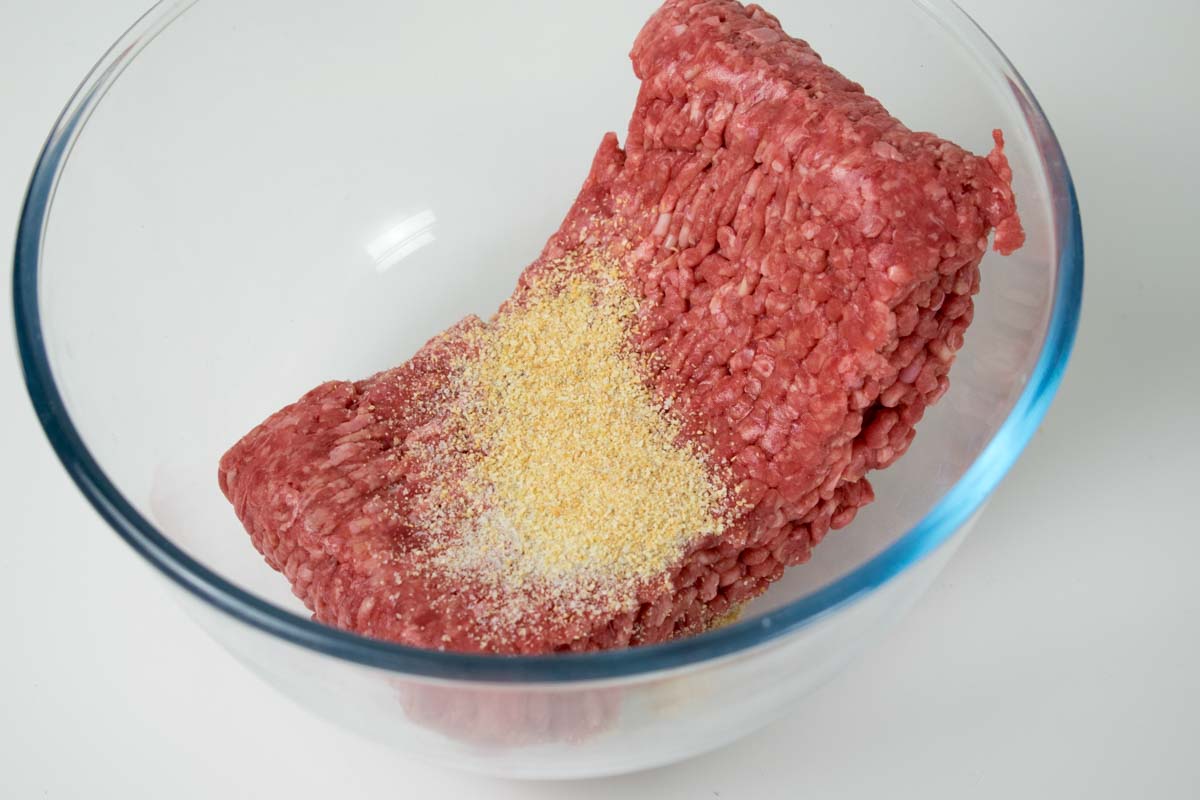 3. Use your hand to mix the seasoning into the meat and and mix so the mince combines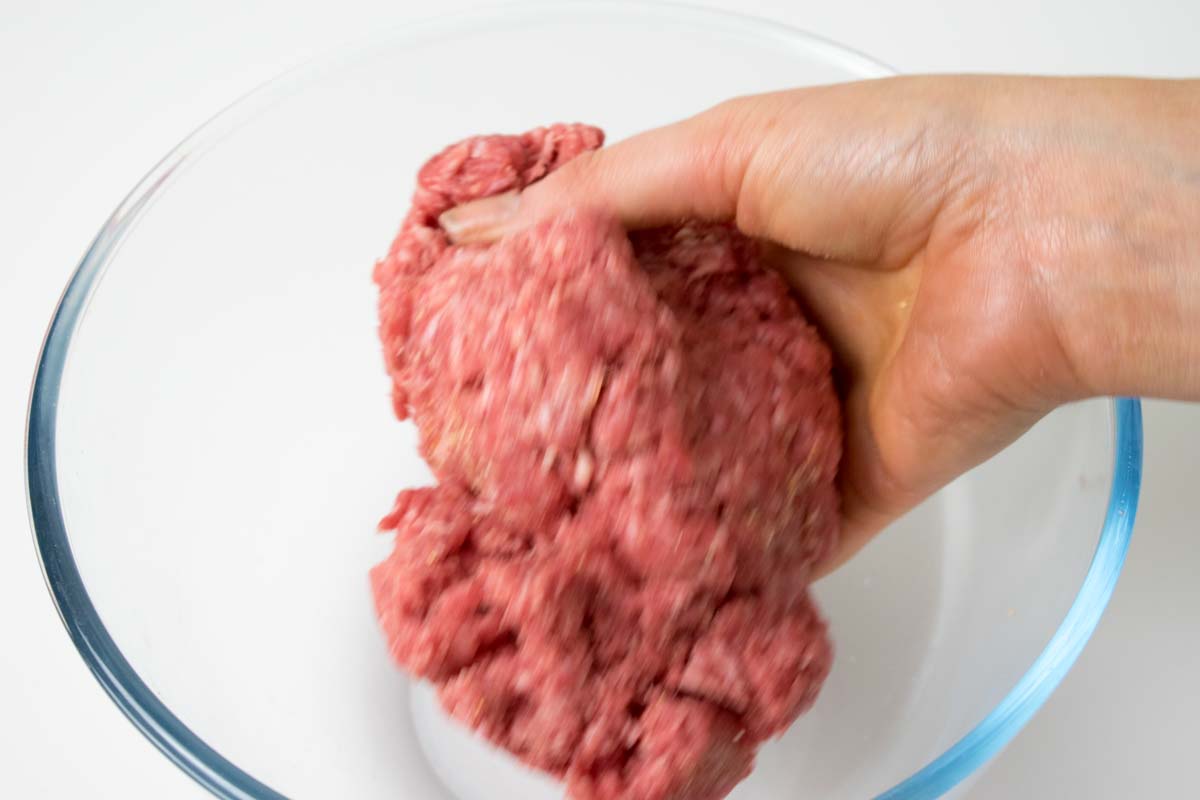 4. Grab 1/2 of the mixture and roll into a ball in the palm of your hand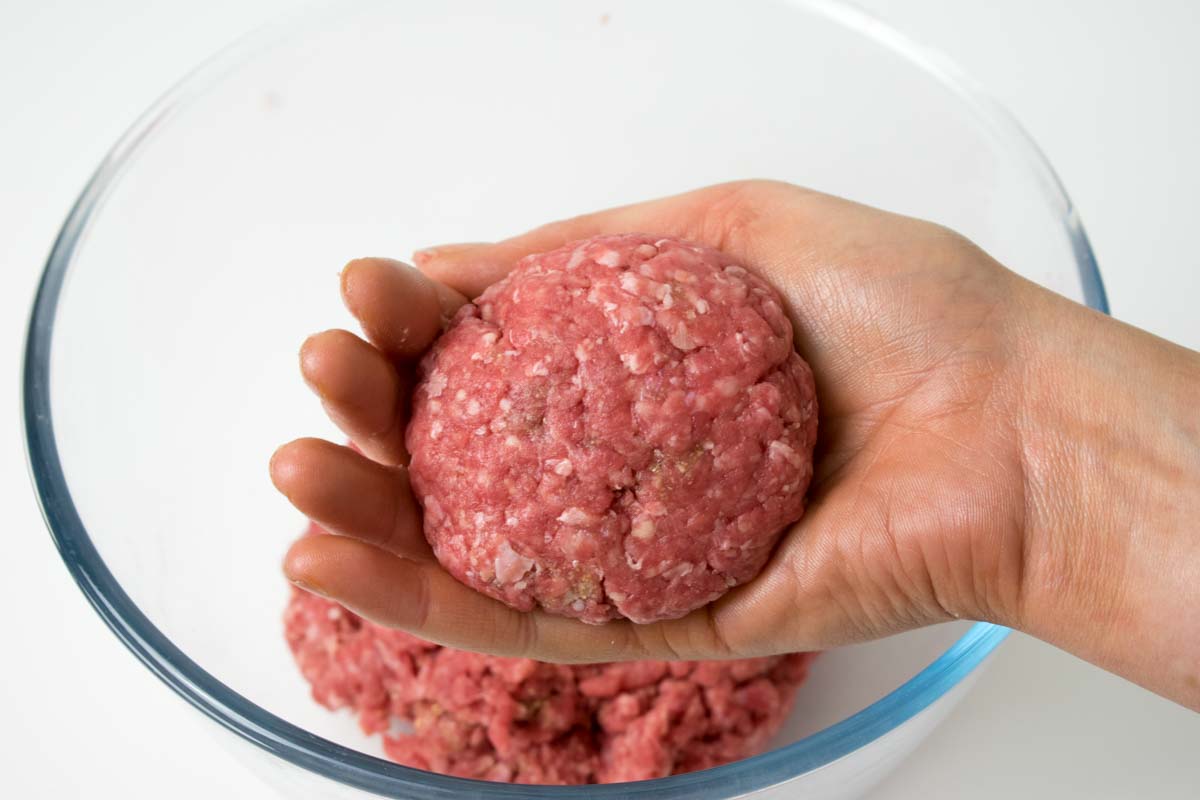 5. Press the ball into the Actifry and flatten to a burger shape (make it a bit thinner than you'd expect your cooked burger, as they shrink up and become thicker as they cook)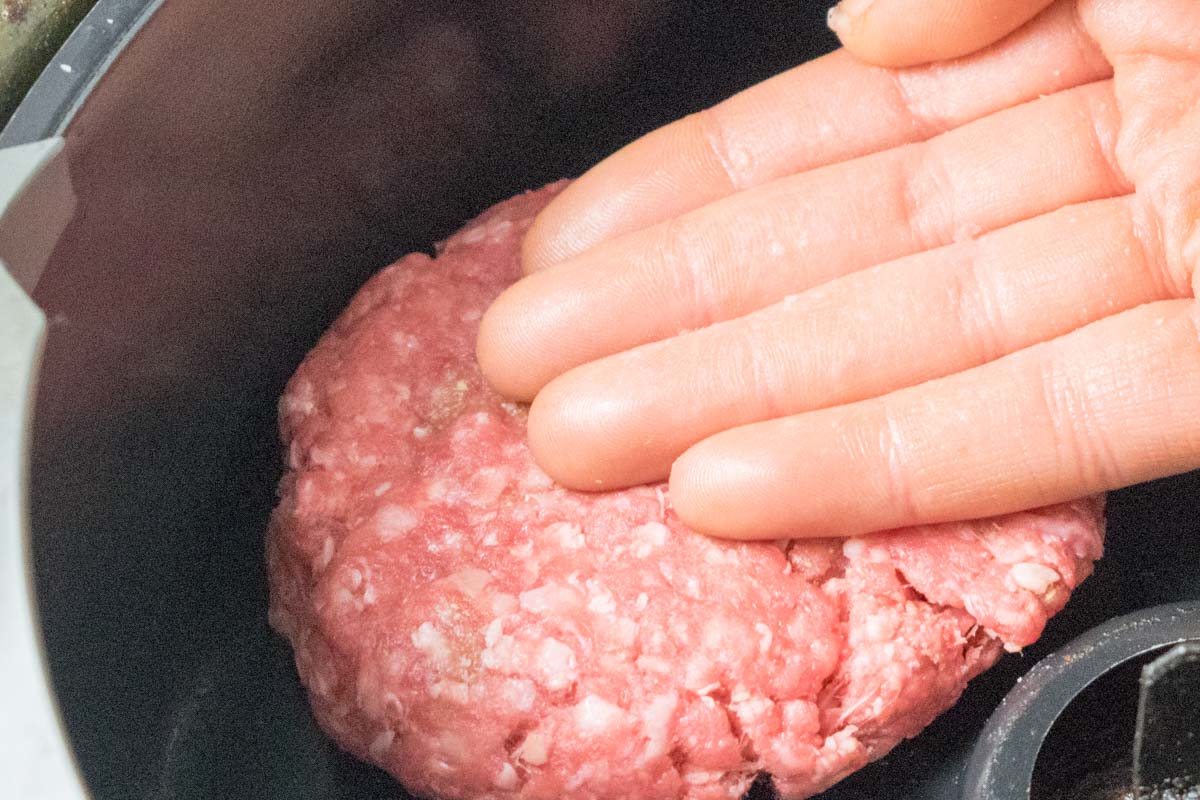 6. Repeat until you have 4 burgers in the pan – then close the lid and cook for 9 minutes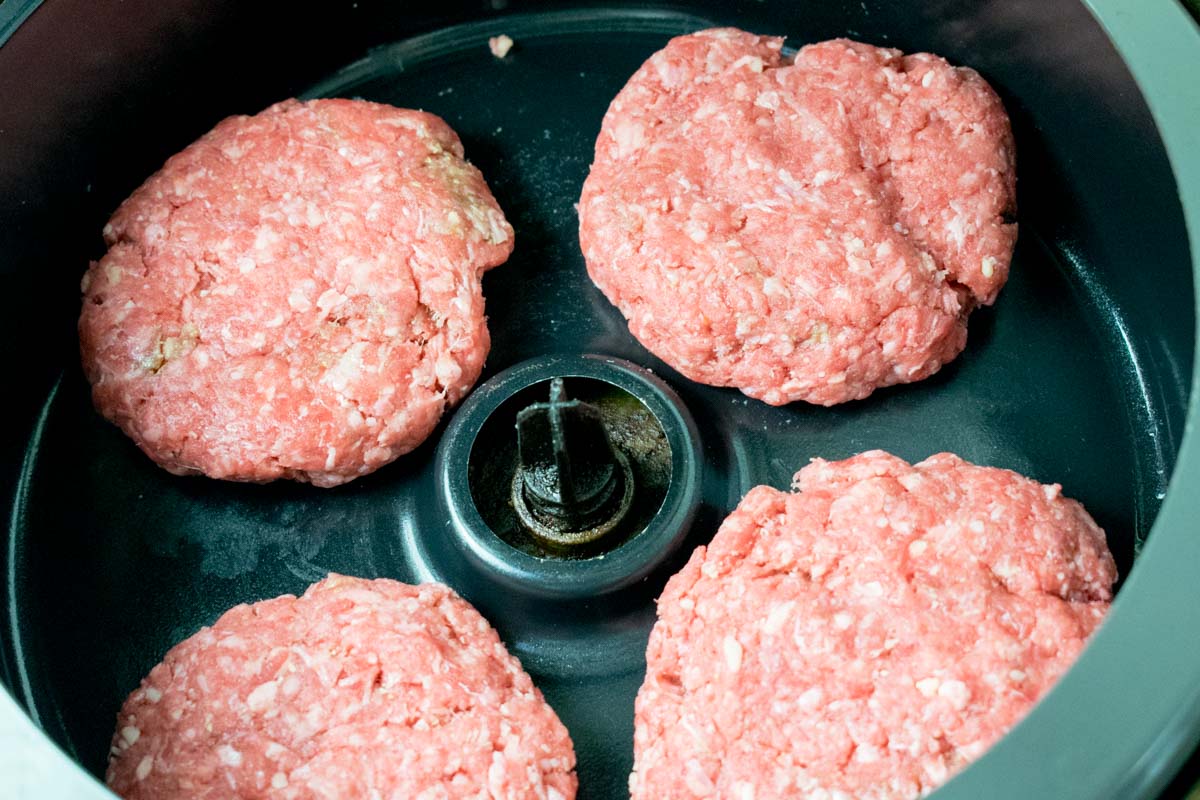 7. Whilst the burgers cook, slice the cheese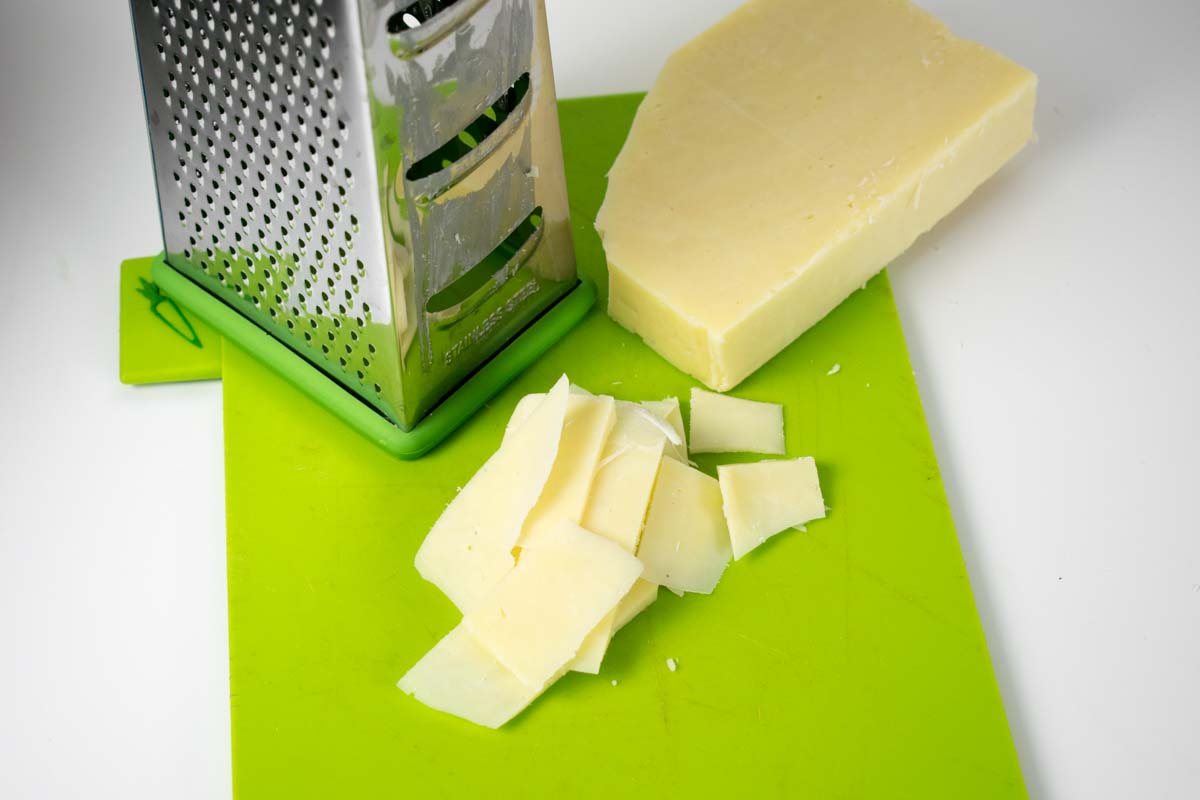 8. Once the timer buzzes, open the lid – your burgers will be almost cooked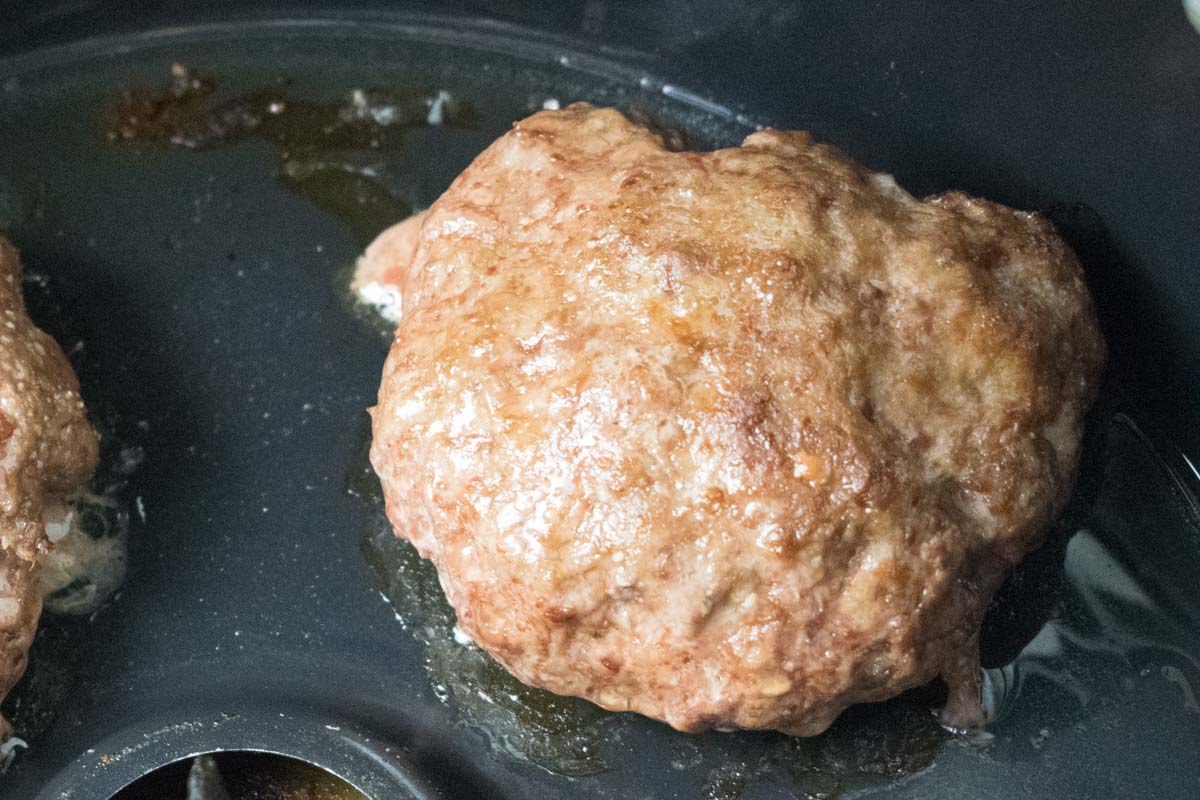 10. Then use a spatula to push the burger down (this will flatten them slightly and remove access oil)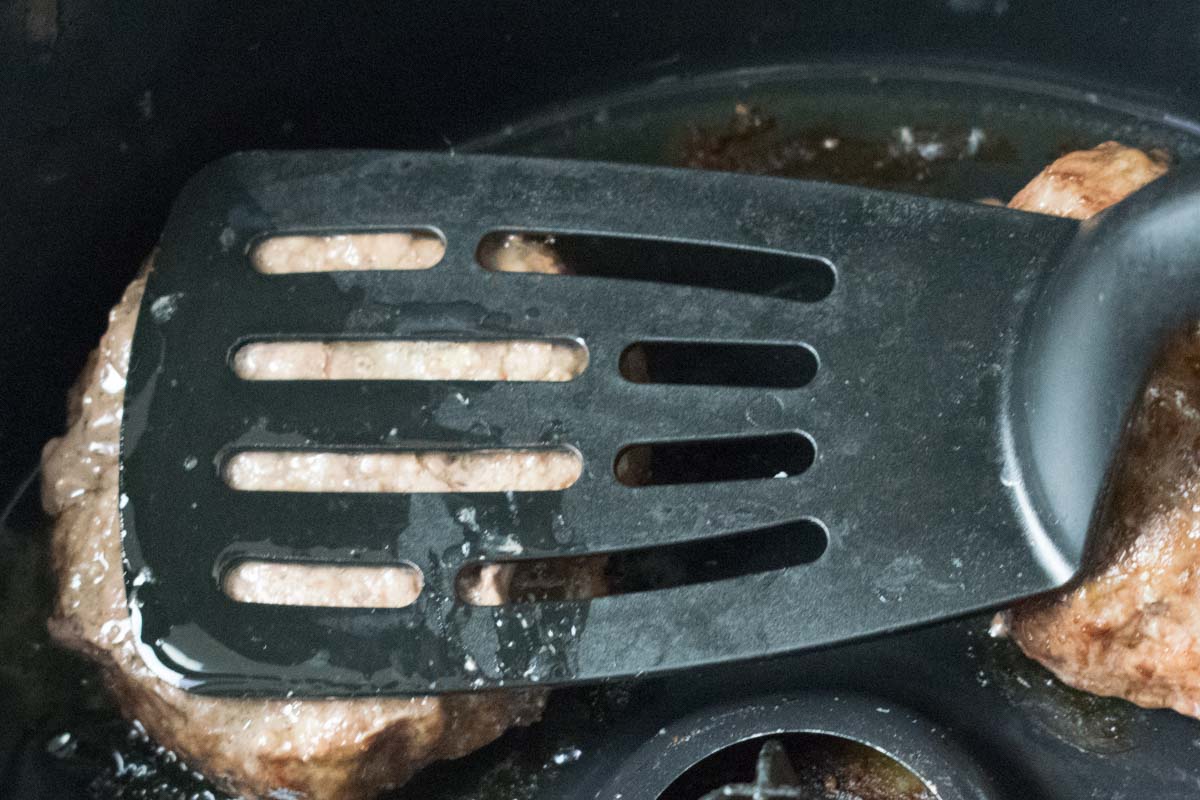 11. Use some clean kitchen roll to soak up any access oil in the pan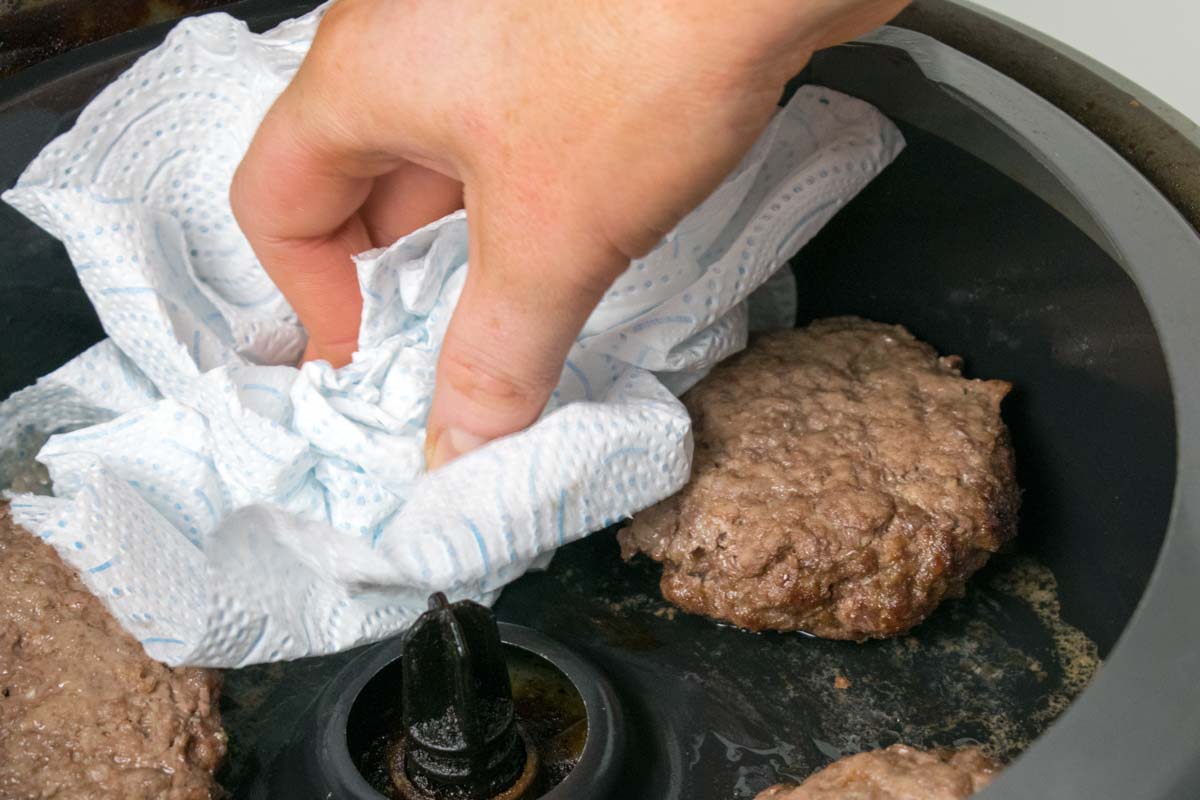 12. Then top each burger with cheese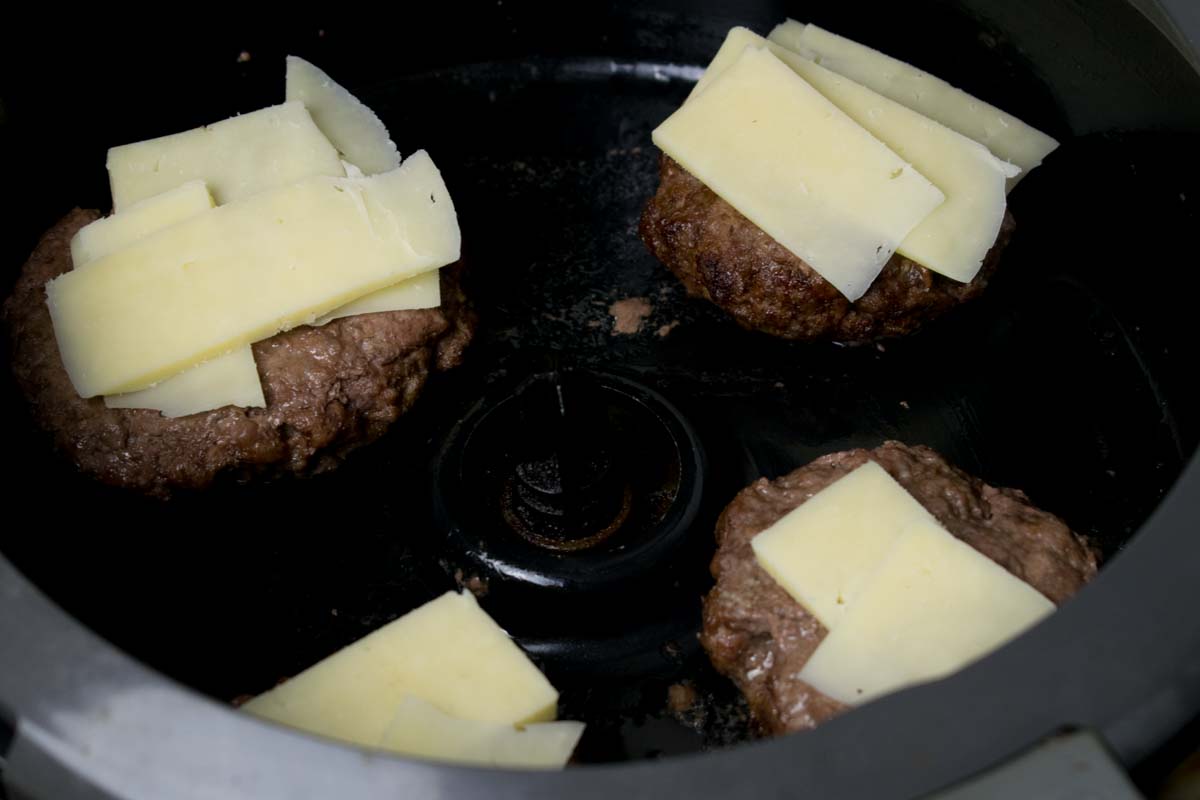 13. And cook for a further 1-2 minutes until the cheese has melted on top of the burger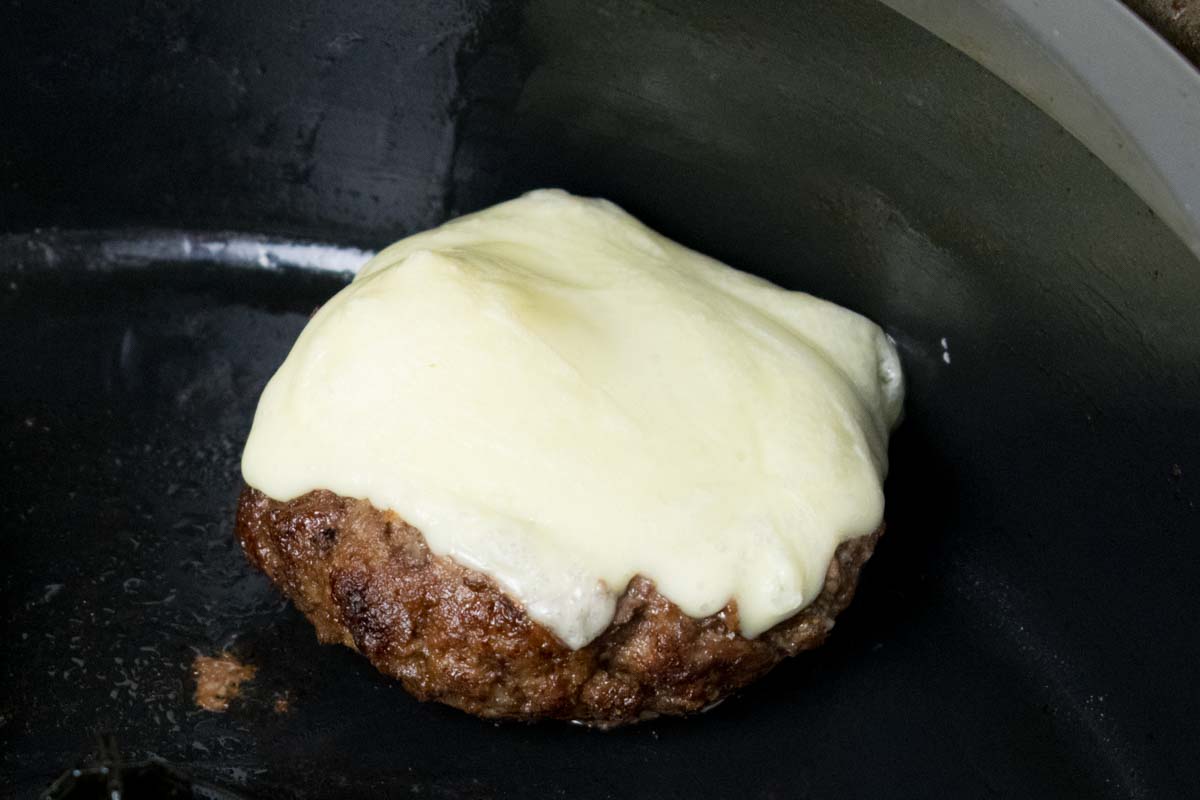 14. Once cooked, transfer the burgers onto sliced buns – and top with your favourite toppings!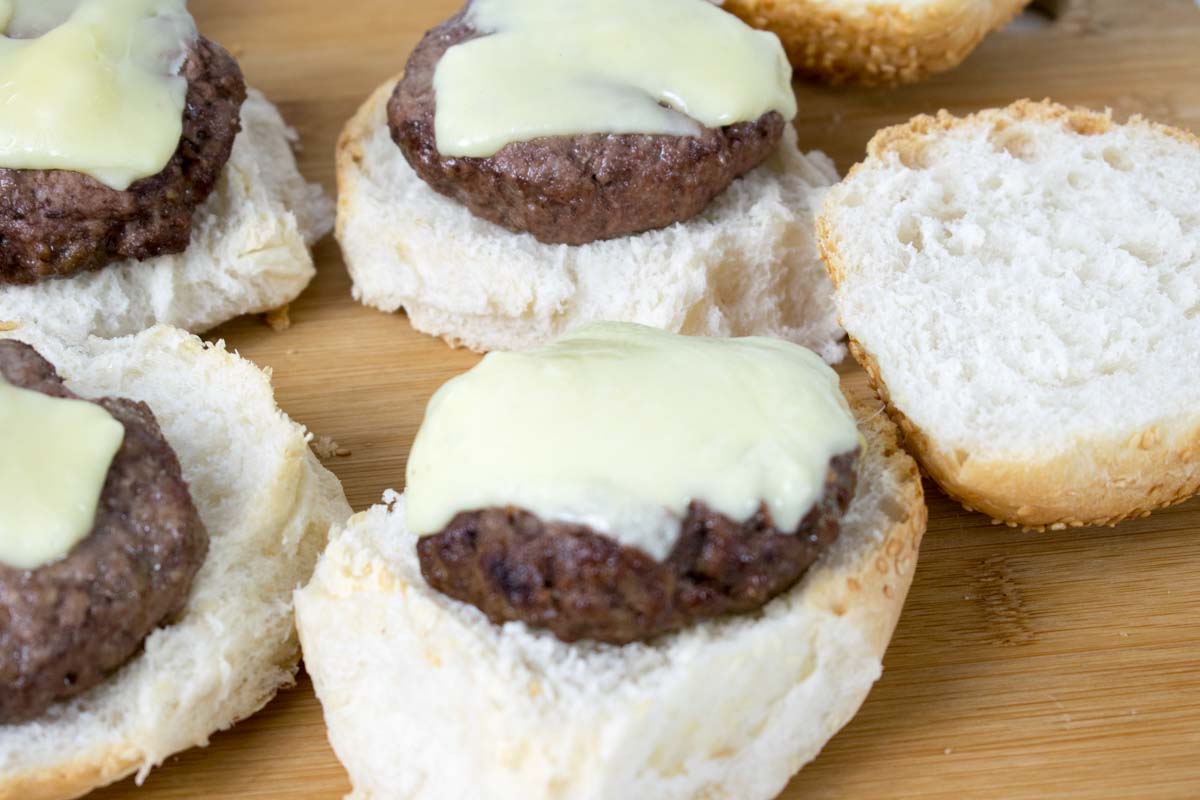 Yield: 4 Burgers
Actifry Cheese Burgers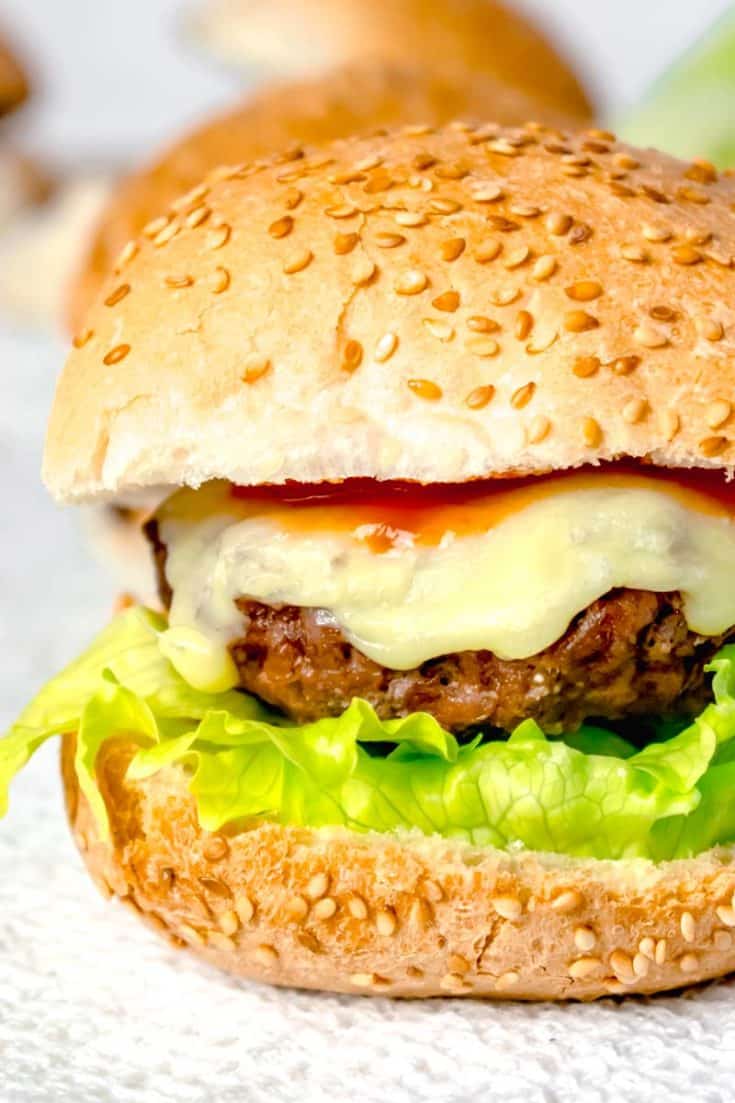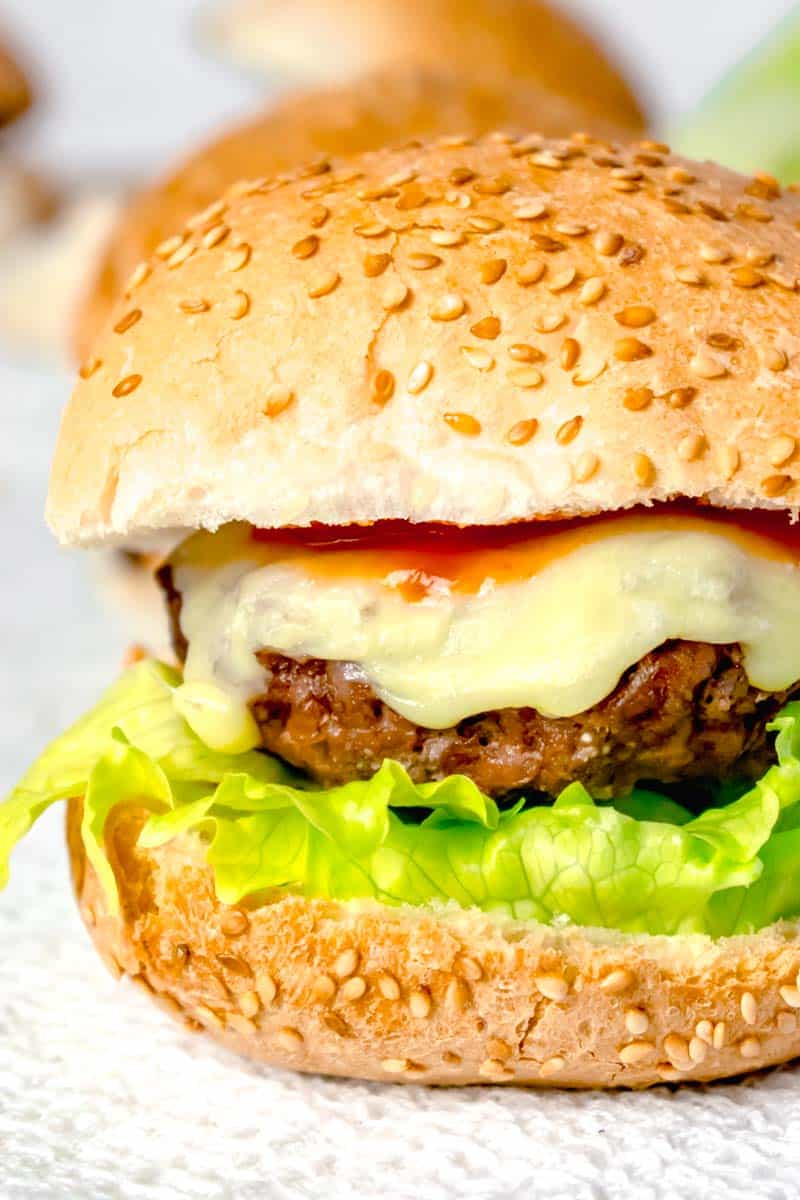 Super simple Actifry Cheese Burgers made with 100% beef and simple seasonings!
Ingredients
500g 15% Minced Beef
1 Tsp Garlic Granules
1 Tsp Onion Salt
4 Slices Cheddar Cheese
4 Burger Buns
Instructions
To a bowl, add the beef, garlic granules and onion salt
Mix together with your hands and create 4 equal sized balls
Press each ball into the Actifry pan (see images above)
Cook for 10 minutes
Whilst burgers are cooking, slice your cheese
Once the 10 minute buzzer goes off, open the lid, place a cheese slice on each burger
Cook for a further 1-2 minutes, until the cheese has melted
Serve each burger on a sliced bun with your favourite toppings