These Actifry fajitas are an easy go-to meal which the whole family will enjoy.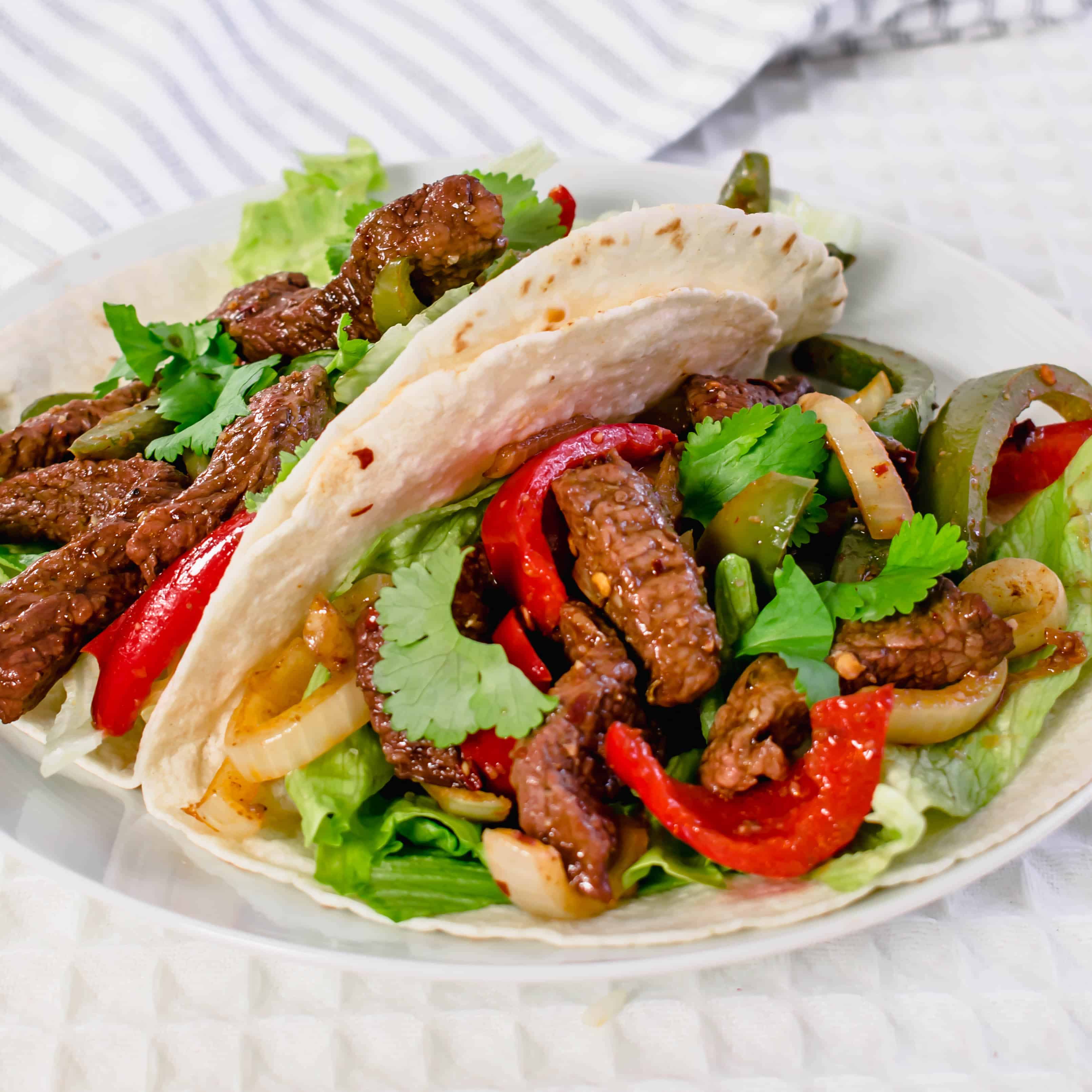 Made with minimal oil and lean steak – these Fajitas are simple, delicious and healthy. If you don't have the individual spices to hand you could pick up a store-bought fajita seasoning for ease and cost too.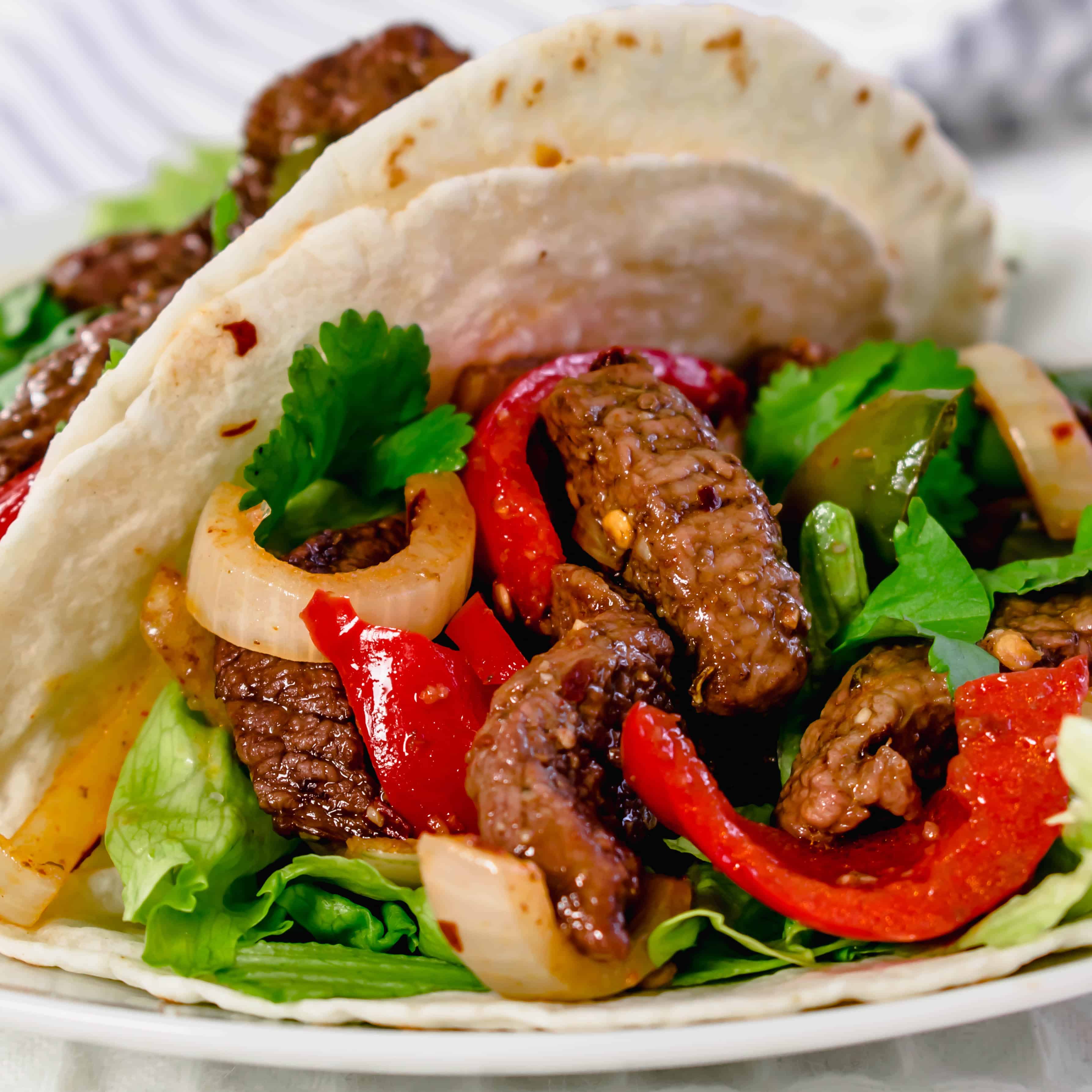 How to make Steak Fajitas in an Actifry
Scroll down for recipe card and ingredient list
1. Mix together the dry seasonings and oil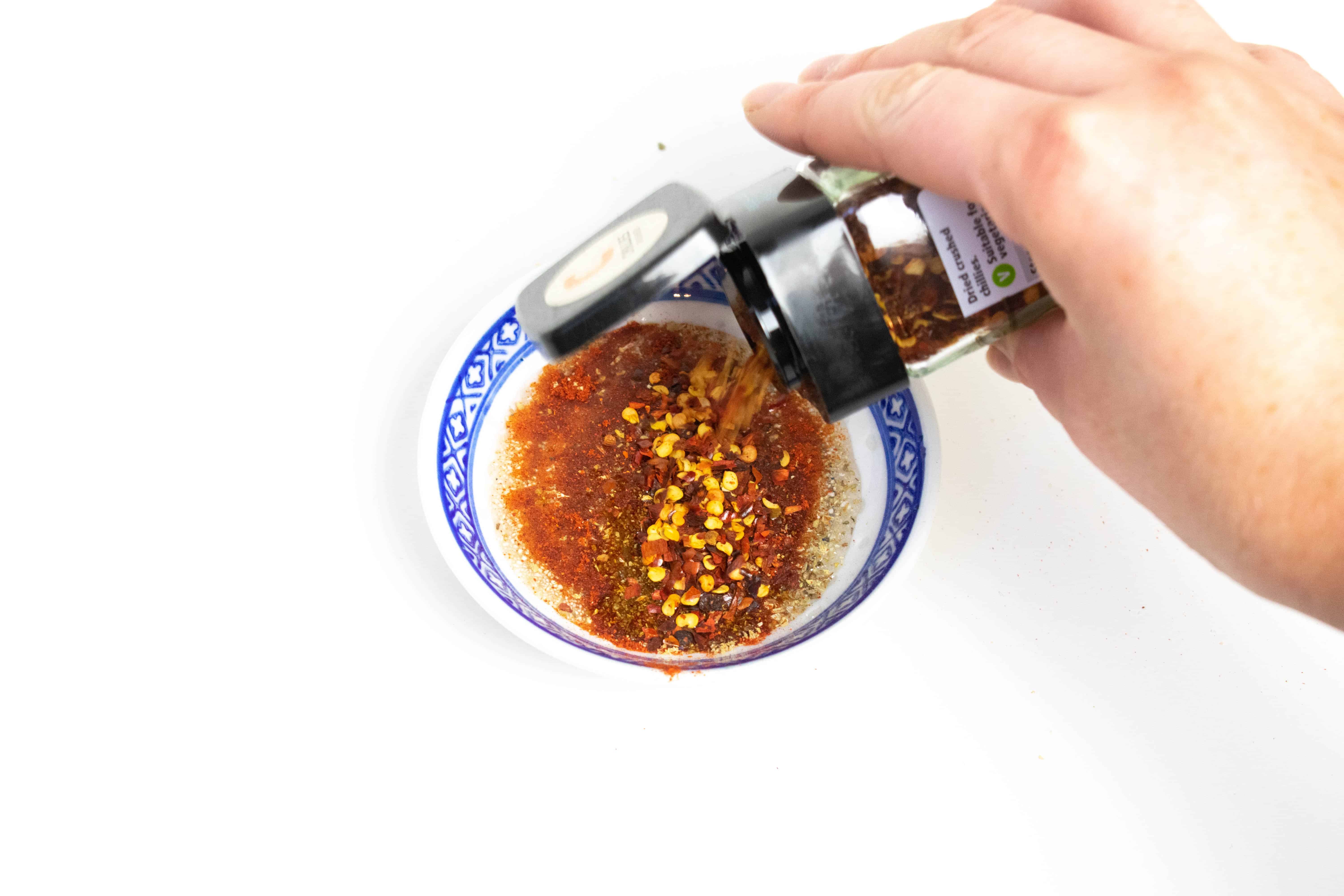 2. Stir to combine (if you don't mix these and instead add the dry seasonings without the oil they will fly all around the Actifry and even out of the gap between the lid and the pan. Whenever you use a dry seasoning I recommend you mix it in with the oil)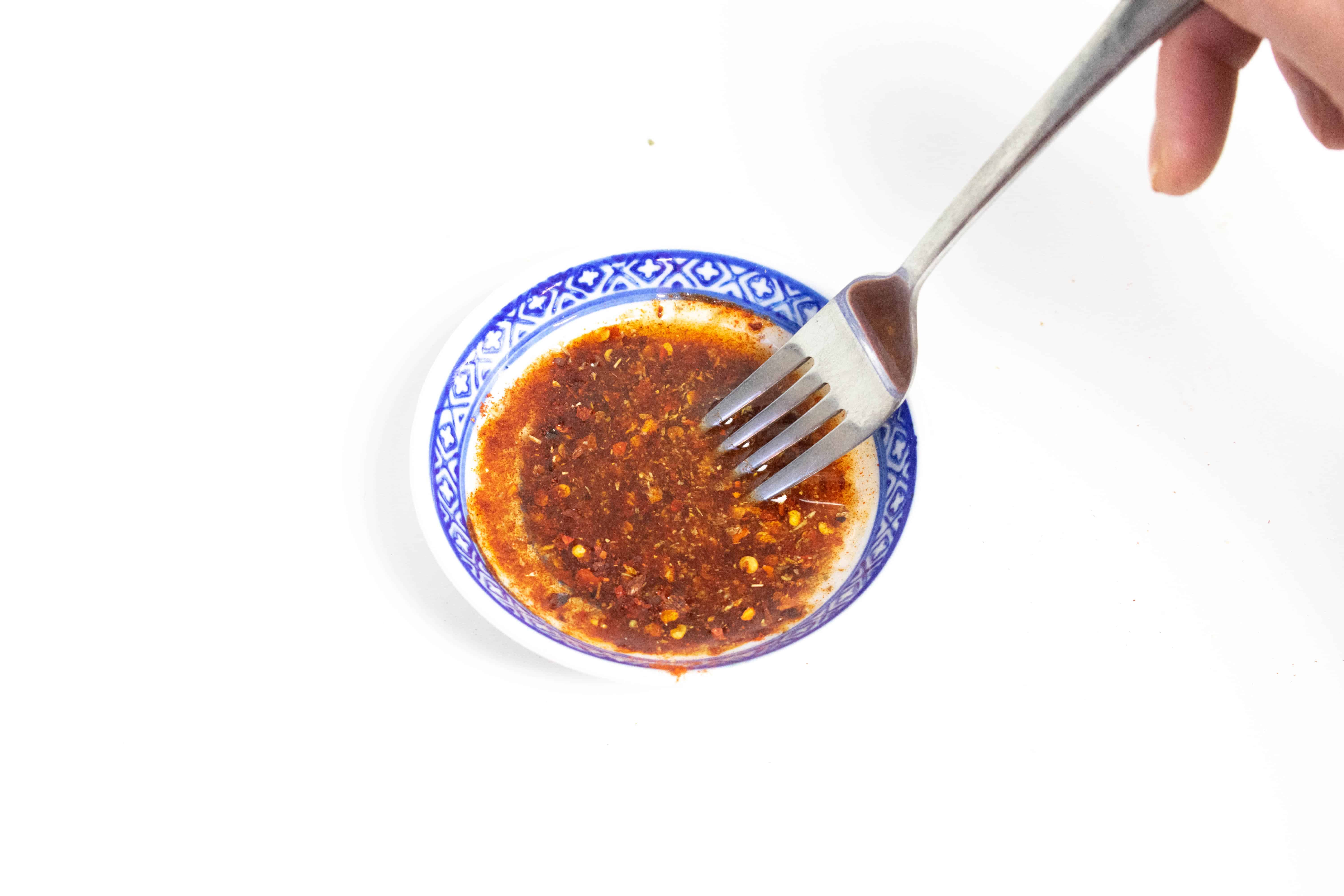 3. Add the peppers to the Actifry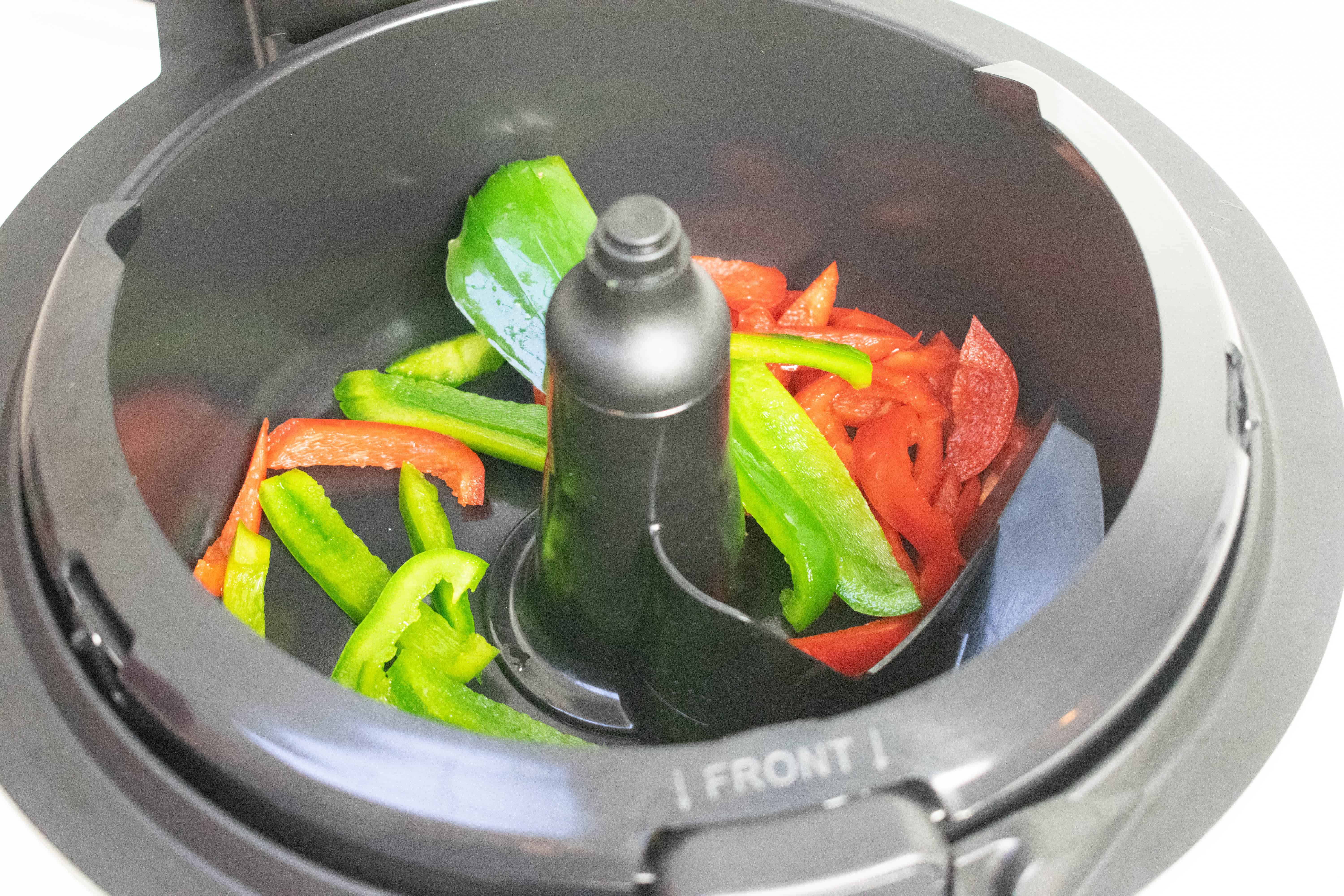 4. And the onions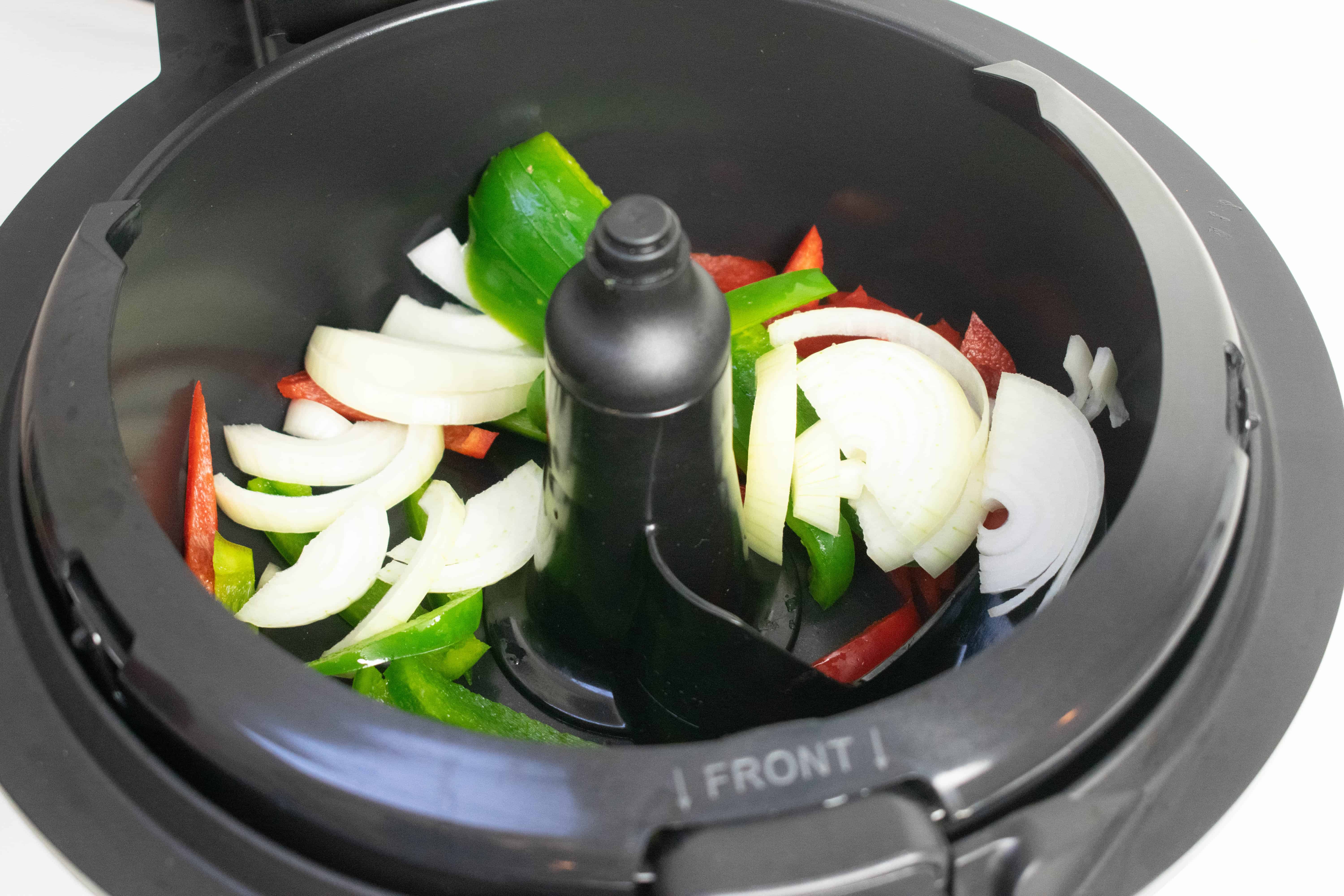 5. And the steak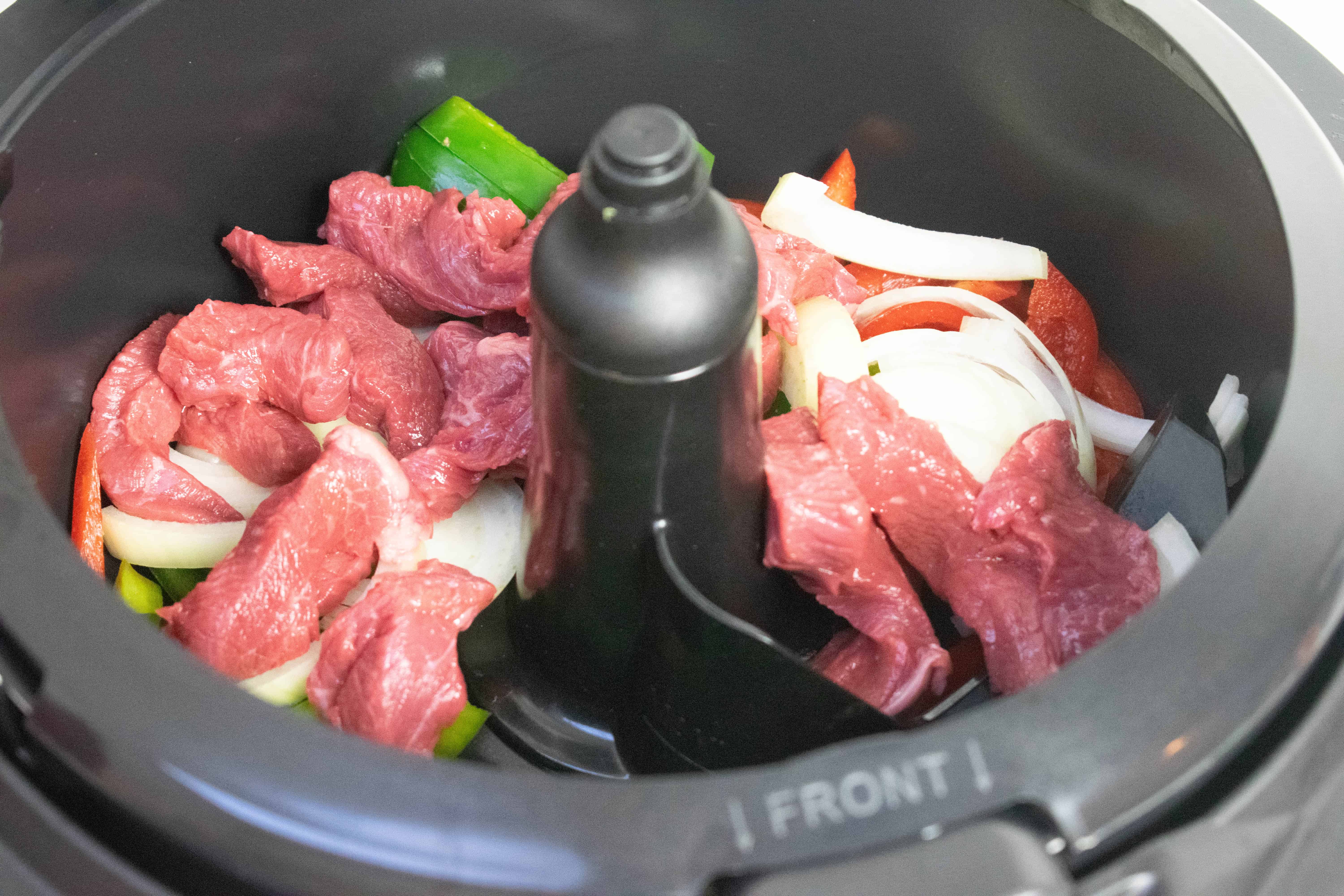 6. Pour over the seasoned oil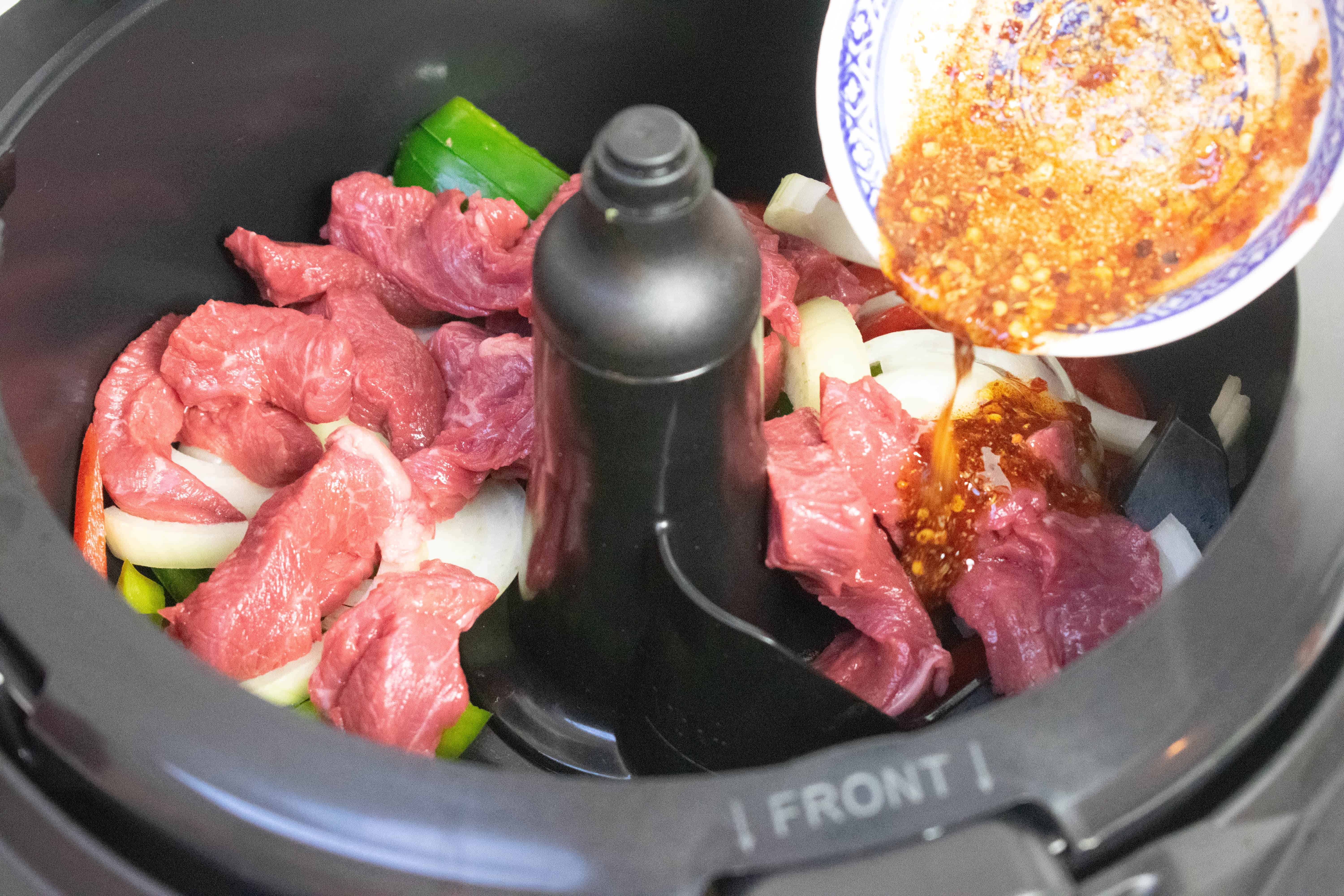 7. Then cook for 10 minutes with the paddle in (or until the steak is cooked to your liking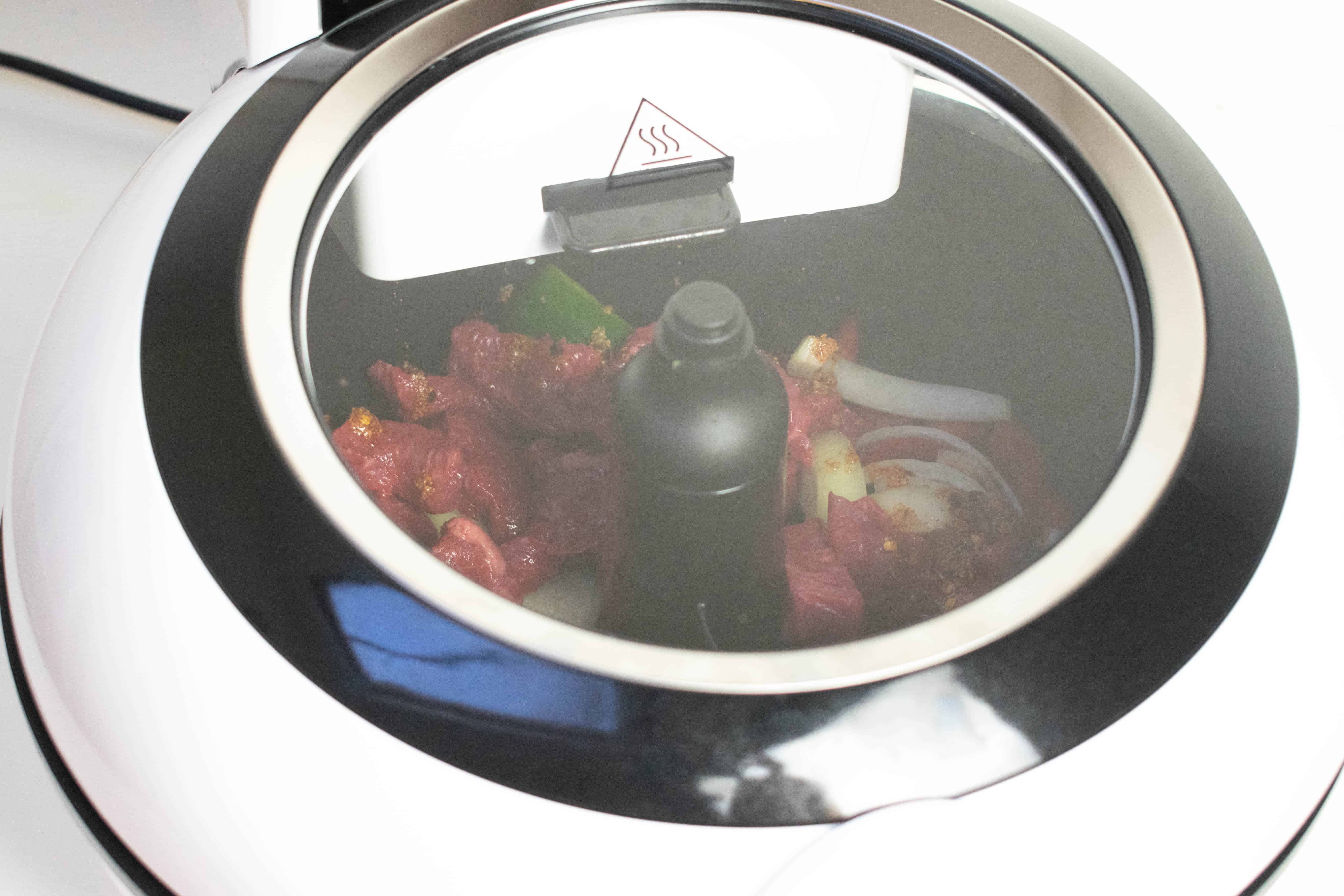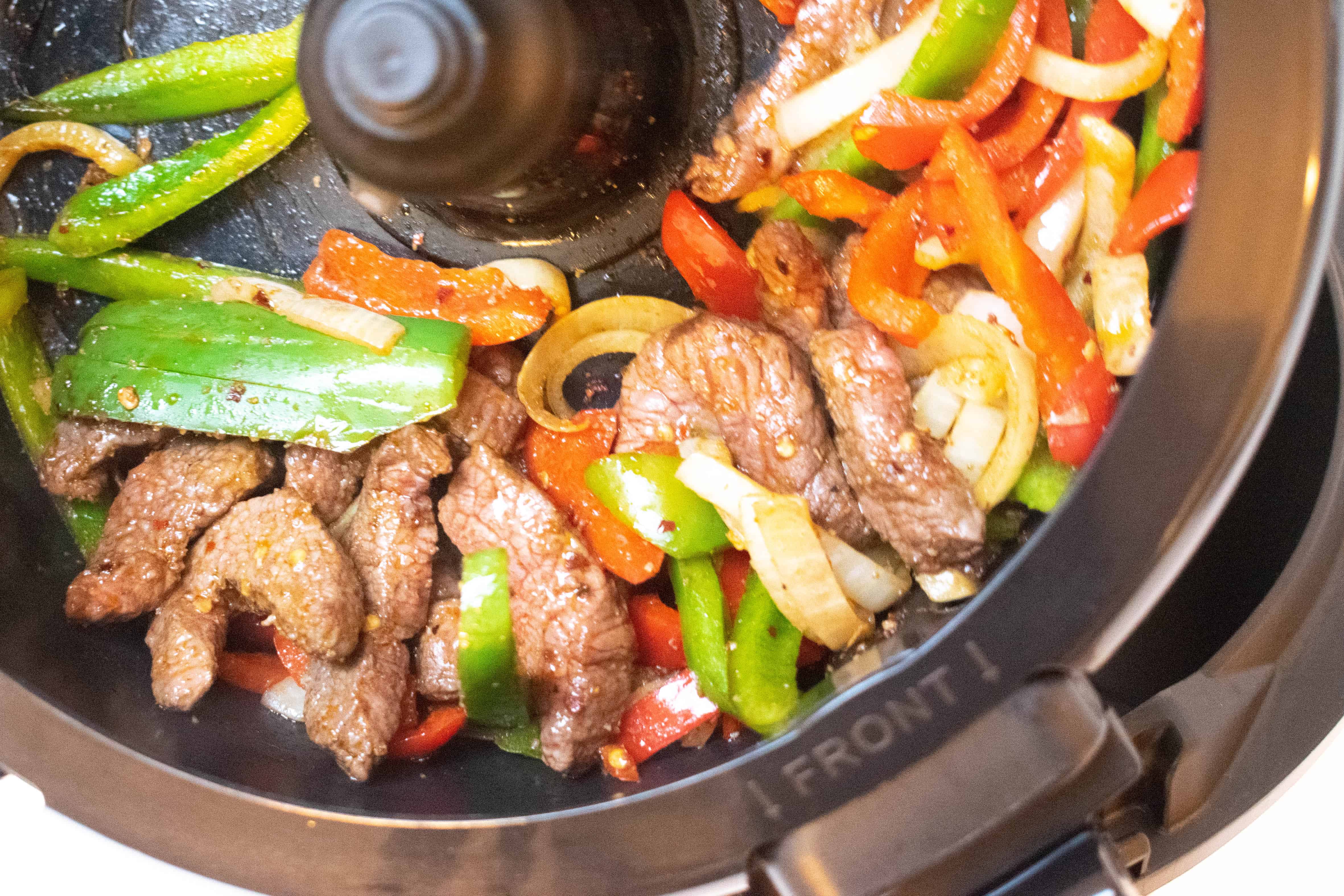 Yield: 4 People
Actifry Steak Fajitas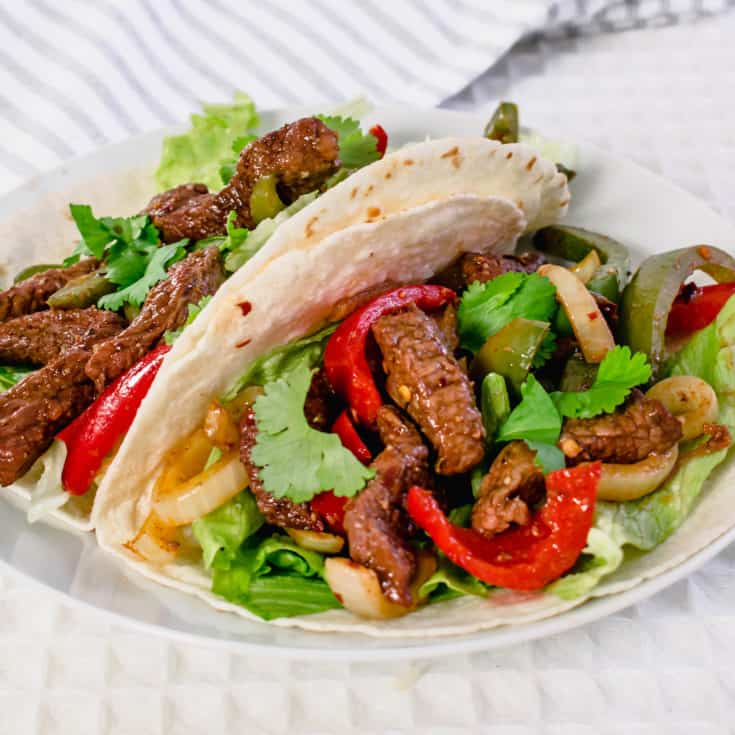 Steak fajitas made easily in the Actifry. Just one step of cooking and ready in 10 minutes!
Ingredients
300g lean beef steak (e.g. sirloin or rump)
1 Onion
2 Peppers
1 Tbsp Oil
Seasoning:
1 tsp paprika
1 tsp garlic powder
1 tsp cumin
1/2 tsp dried oregano
1/2 tsp chili powder (if you don't like spice, you can add less than or none at all)
To serve (optional)
Instructions
Cut the steak into strips and remove fat
Slice the onions and peppers into thin strips
Mix the oil and the seasoning together
Add the steak, onions and peppers into the Actifry then pour over the seasoned oil
Close the Actifry lid and cook (paddle in) for 10 minutes - or until the steak is cooked to your liking
Serve in wraps or with rice with fresh salad
Notes
You could alternatively use a store-bought fajita mix if you don't have the individual spices in your cupboard.
Recommended Products
As an Amazon Associate and member of other affiliate programs, I earn from qualifying purchases.