Baileys Cookies with Chocolate Chips are the perfect festive treat.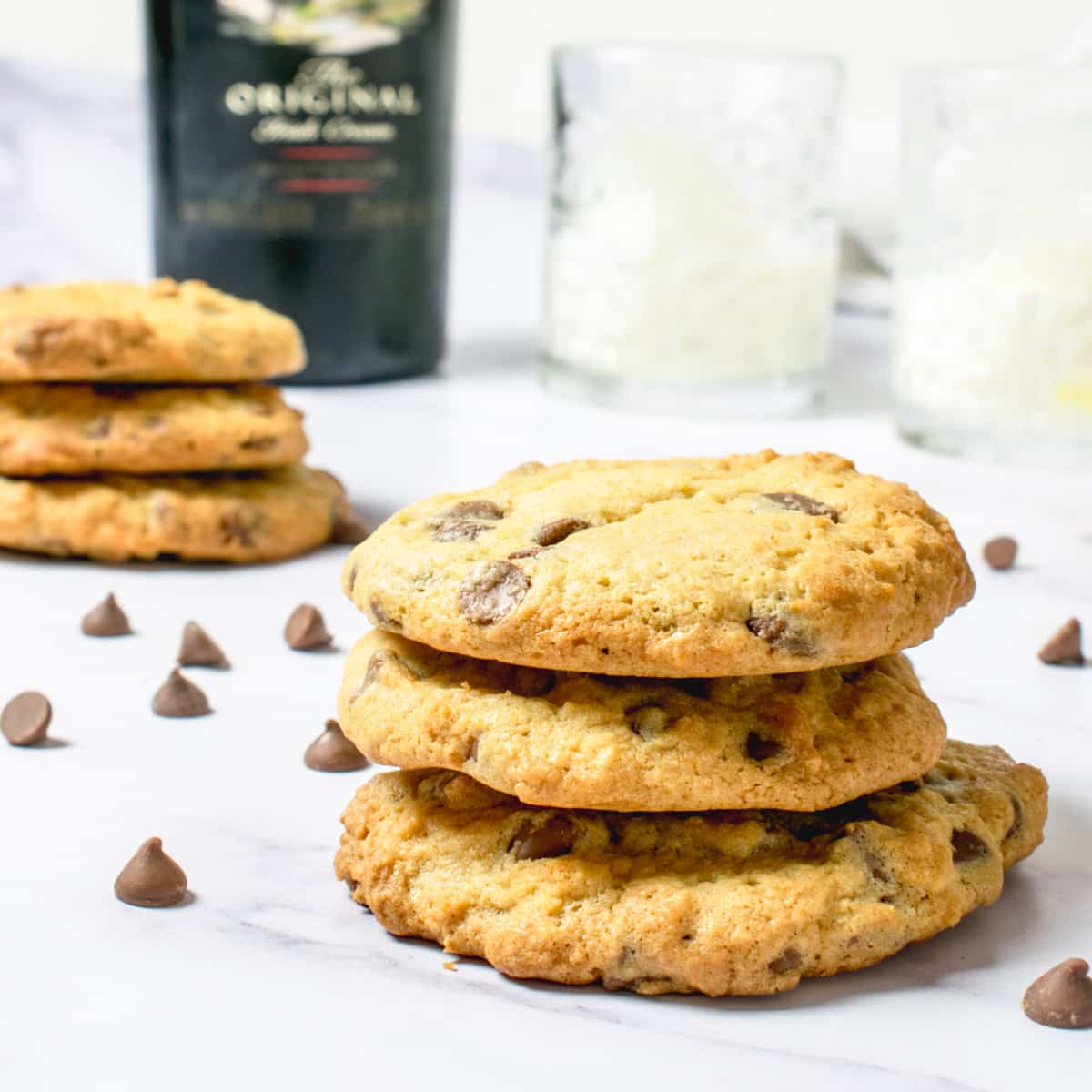 The cookies are soft and chocolatey flavoured with a healthy dash of Baileys Irish Cream.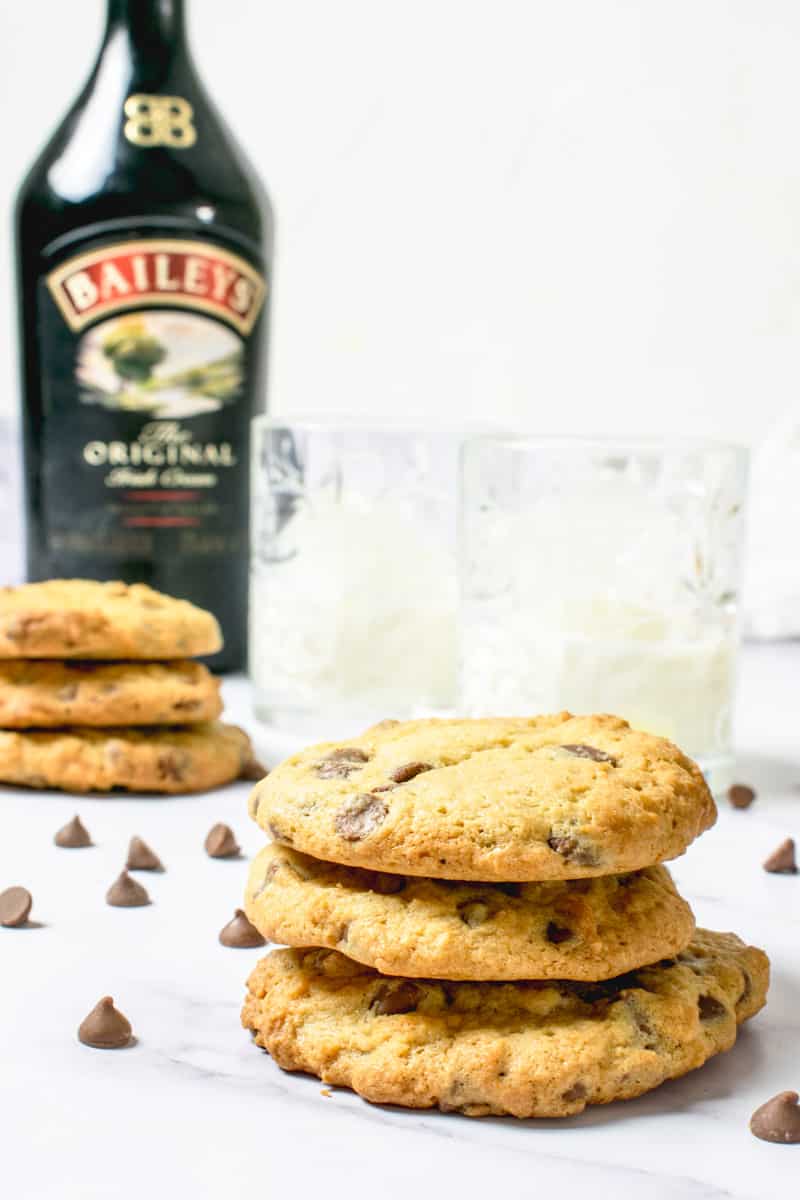 How to make Baileys Cookies at Home
Scroll down for printable recipe card and ingredients
1. Preheat the oven to 180C
2. Add the butter and sugars to a mixing bowl

3. Stir with a whisk or spatula to smooth together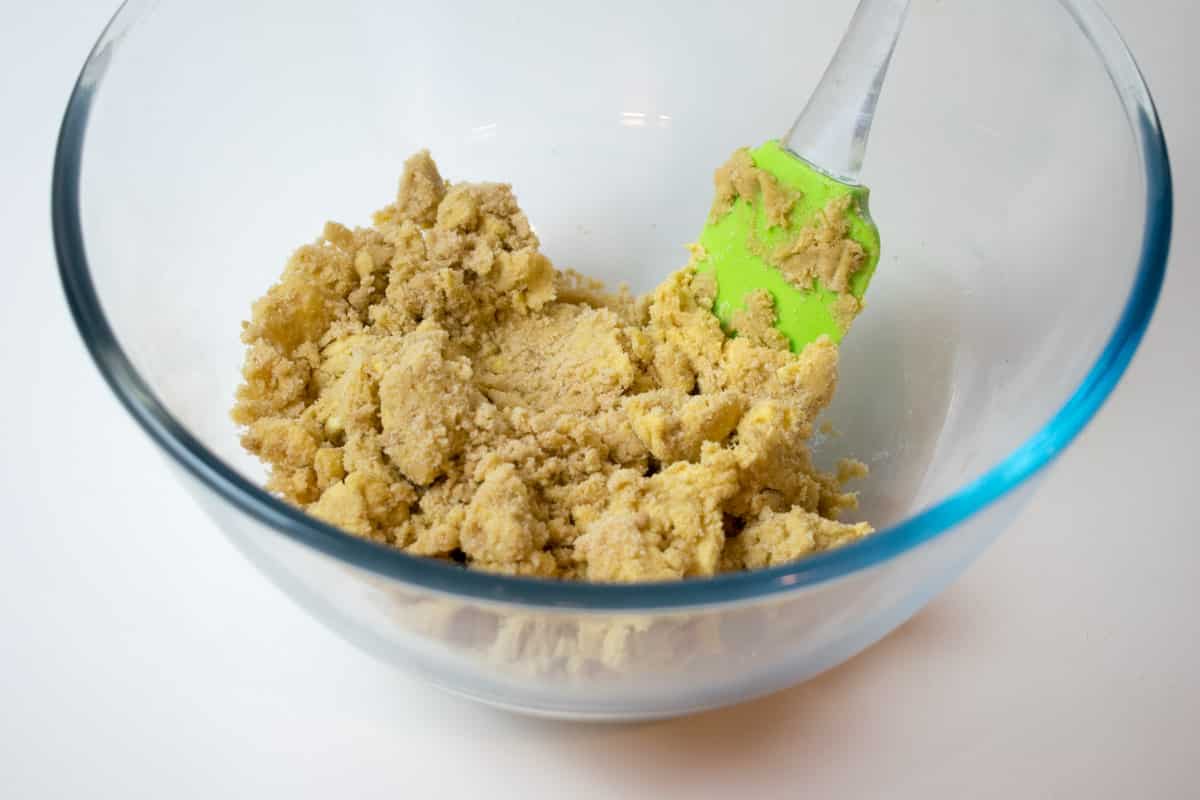 4. Lightly beat an egg in a separate bowl or cup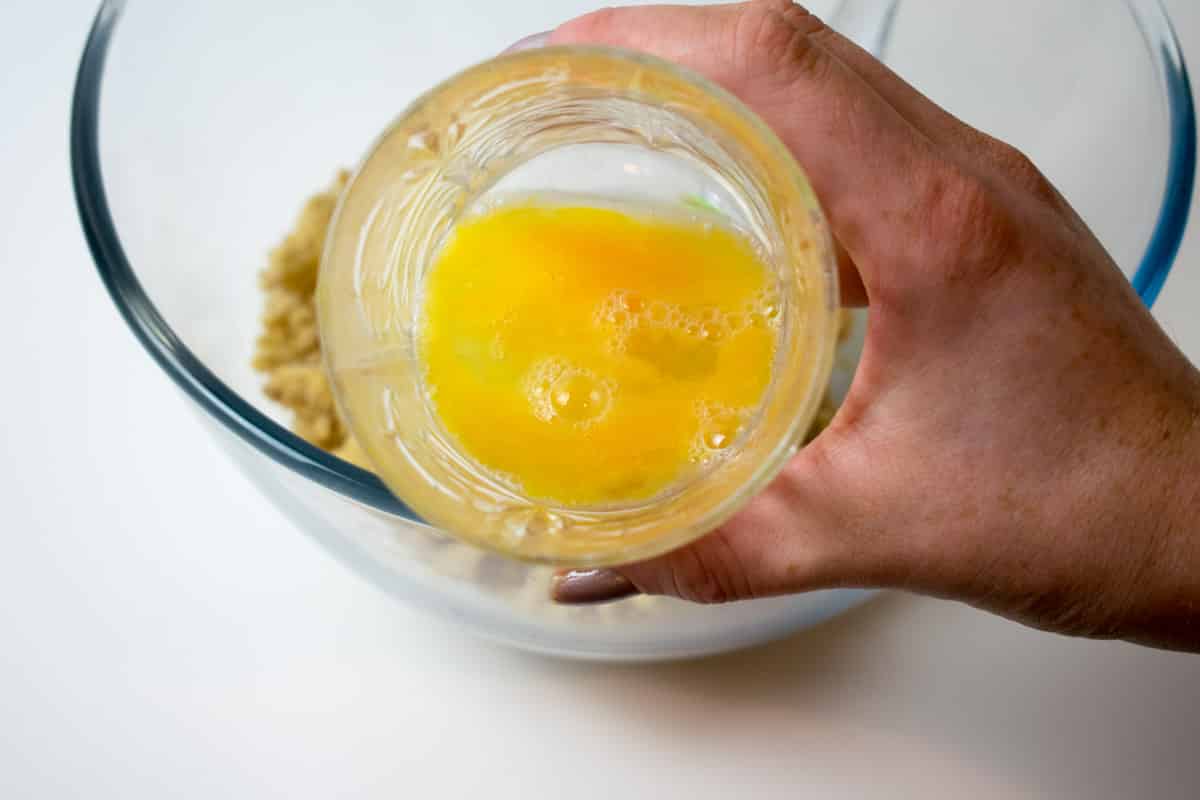 5. Pour the beaten egg into the sugar and butter mixture

6. Stir to combine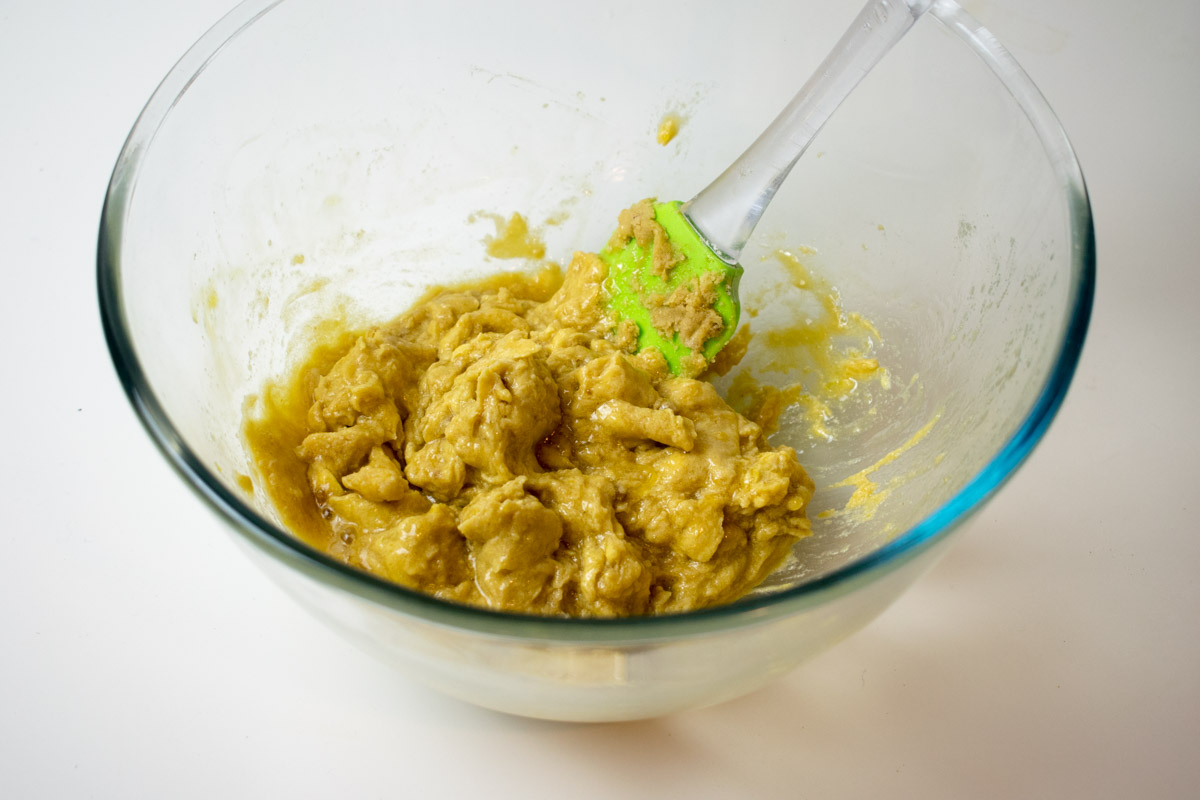 7. Measure out the baileys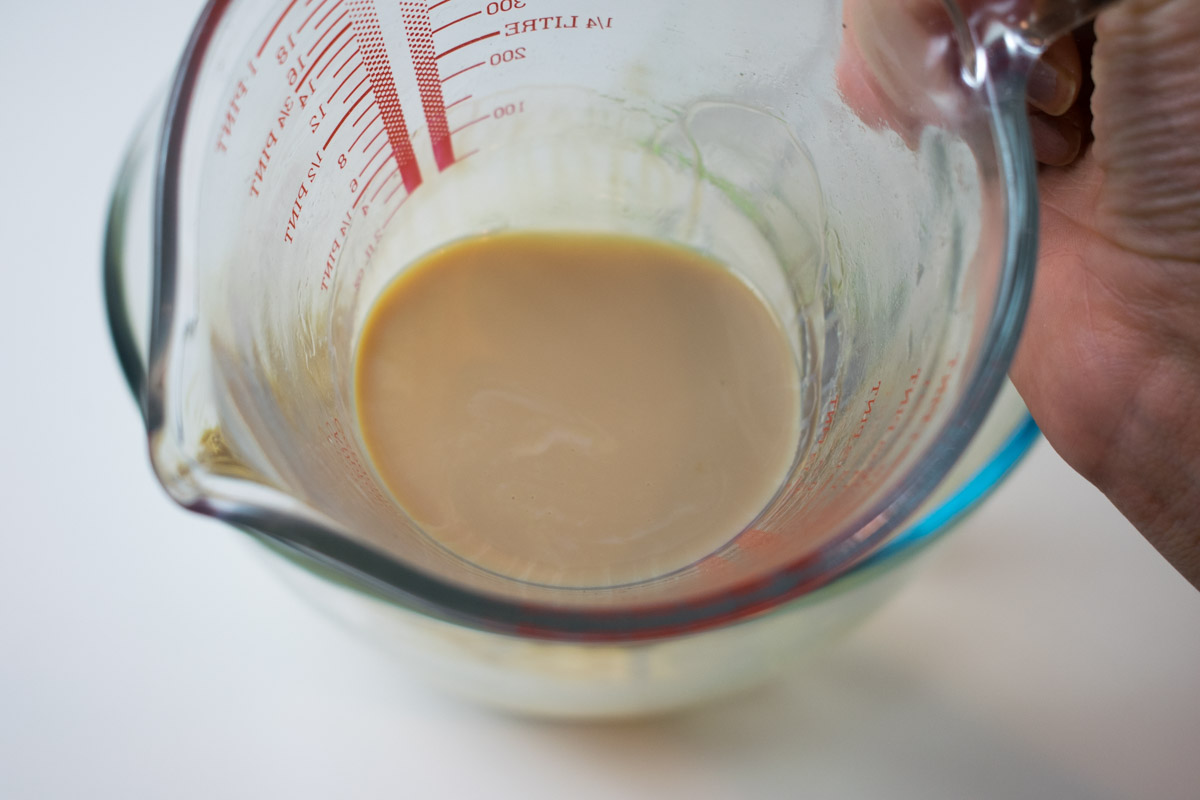 8. Add the baileys into the mixture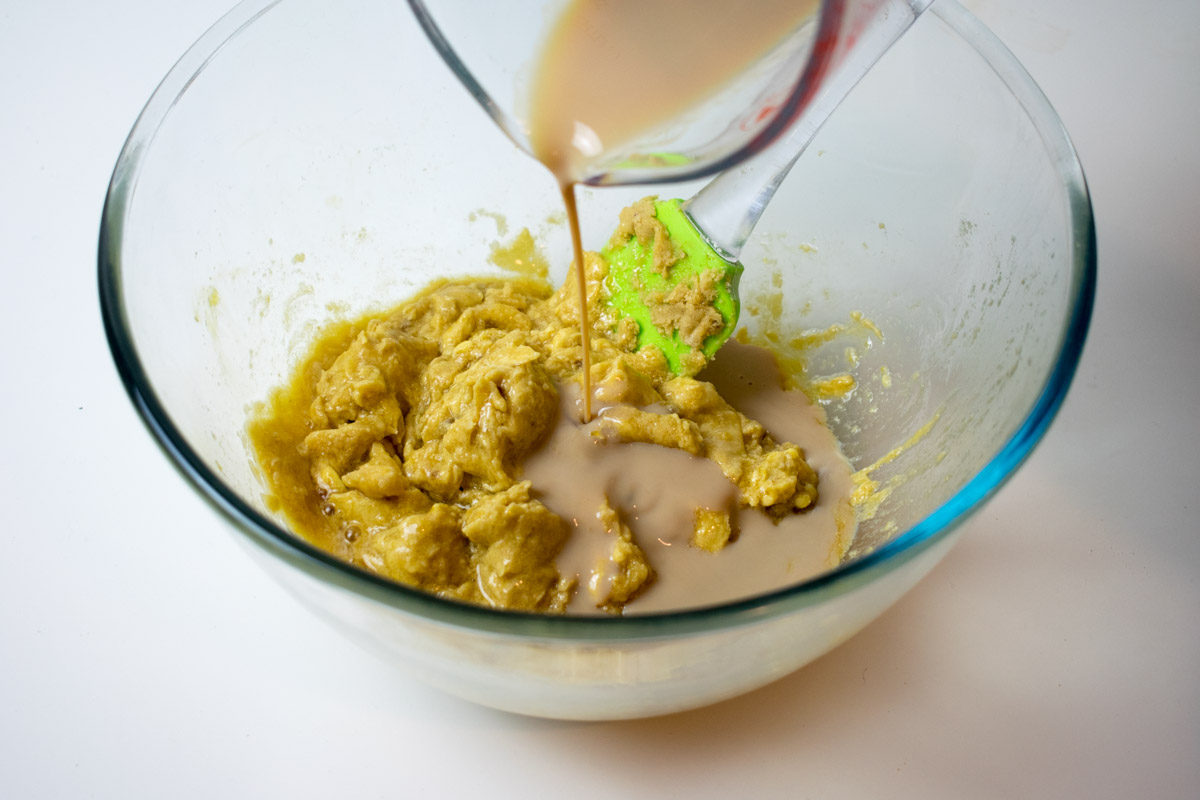 9. Stir to combine – don't worry if it's not smooth at this point, just lightly mix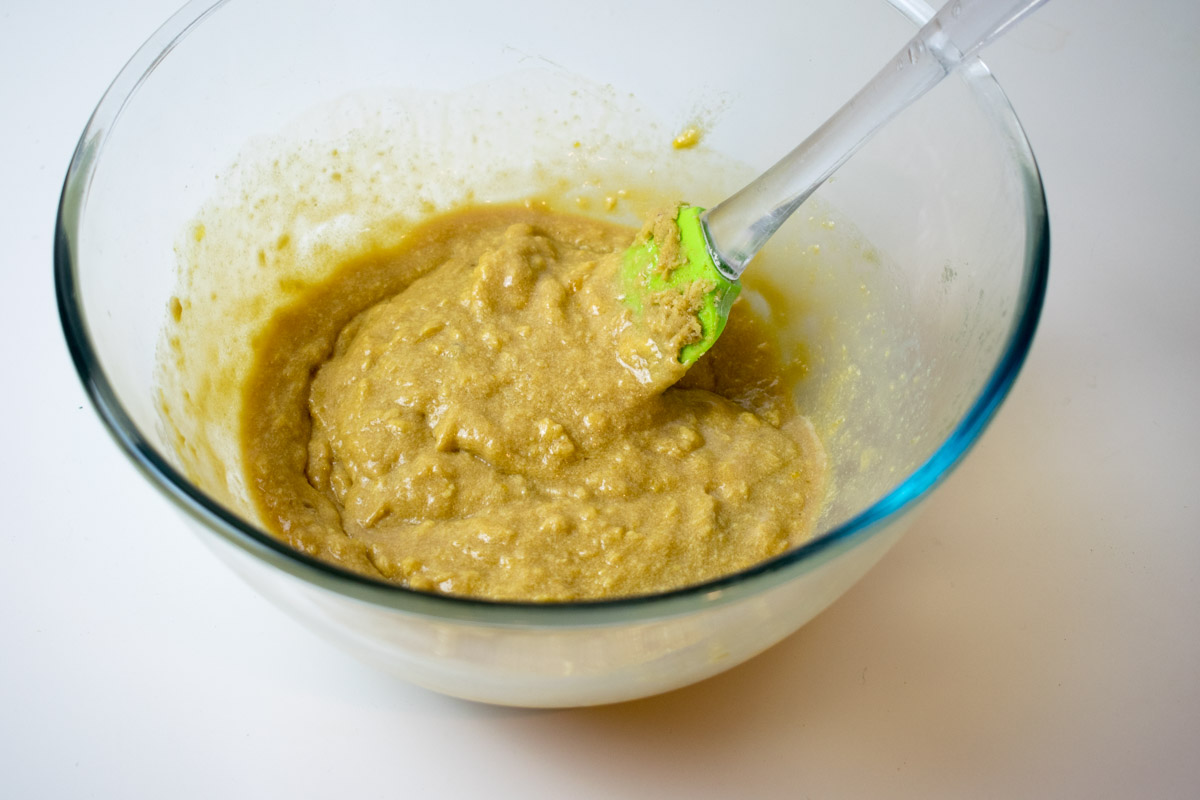 10. Add flour to the mixture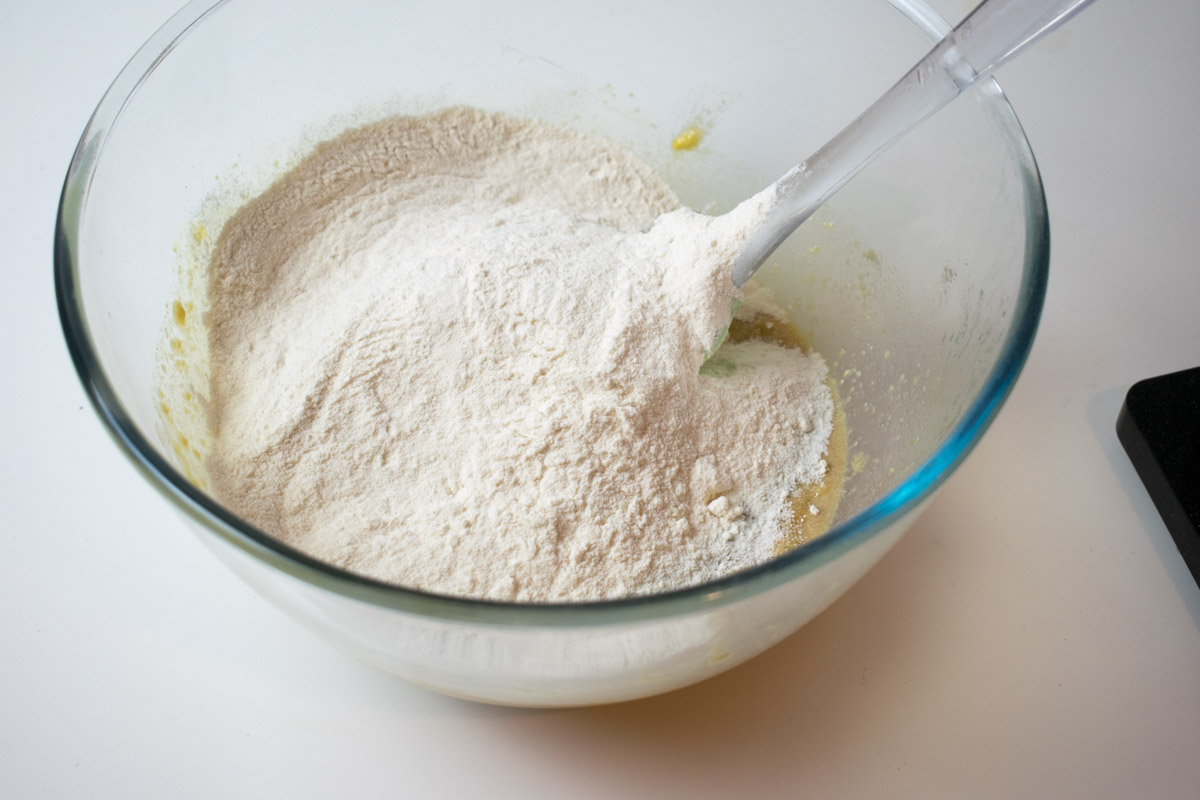 11. Stir to combine until smooth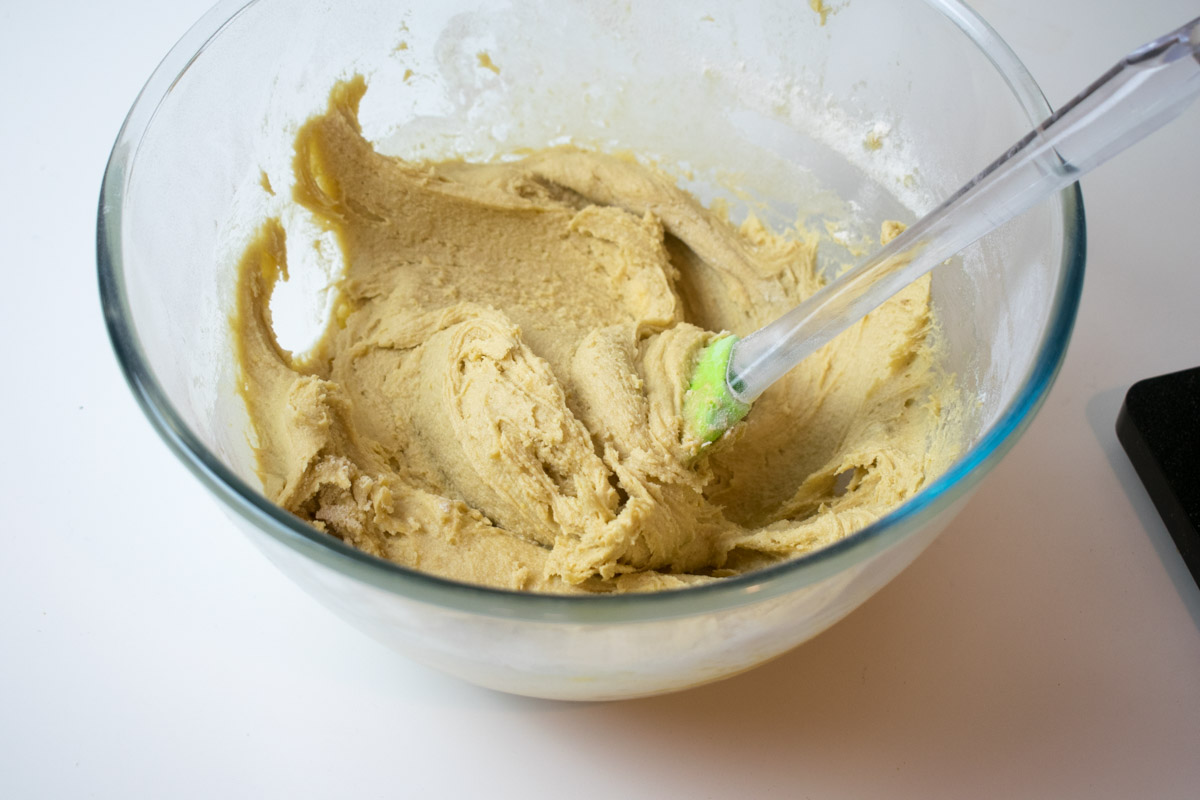 12. Add the chocolate chips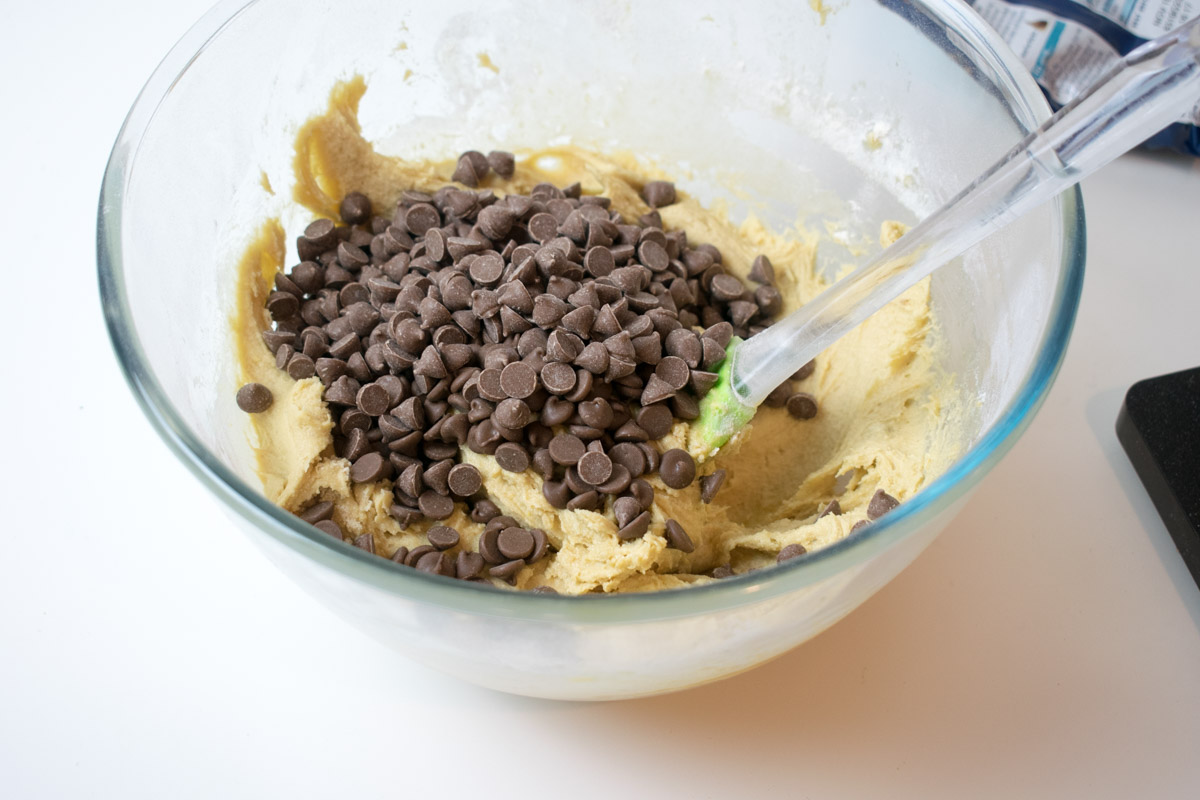 13. Stir until evenly distributed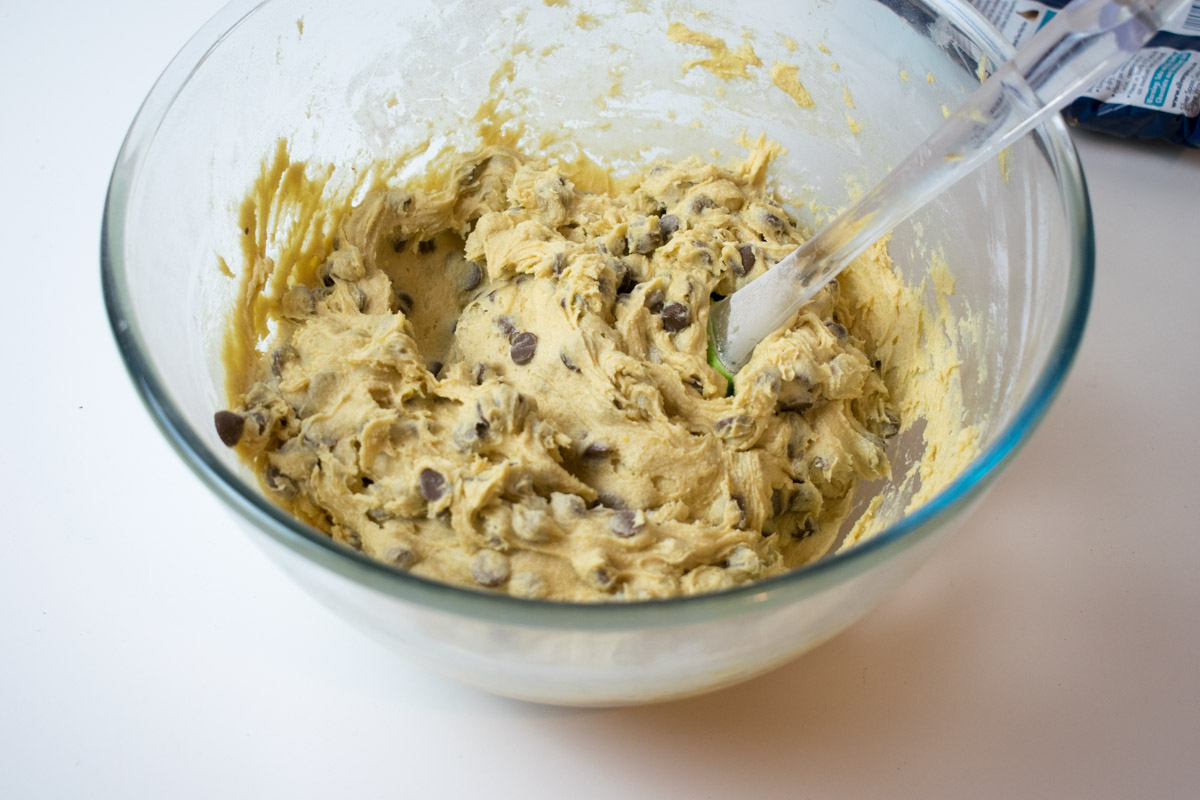 14. Line a baking tray with parchment paper, or buttered tin foil – and place large tablespoon scoops – evenly spread apart (don't flatten into cookie shapes – leave them as rough balls)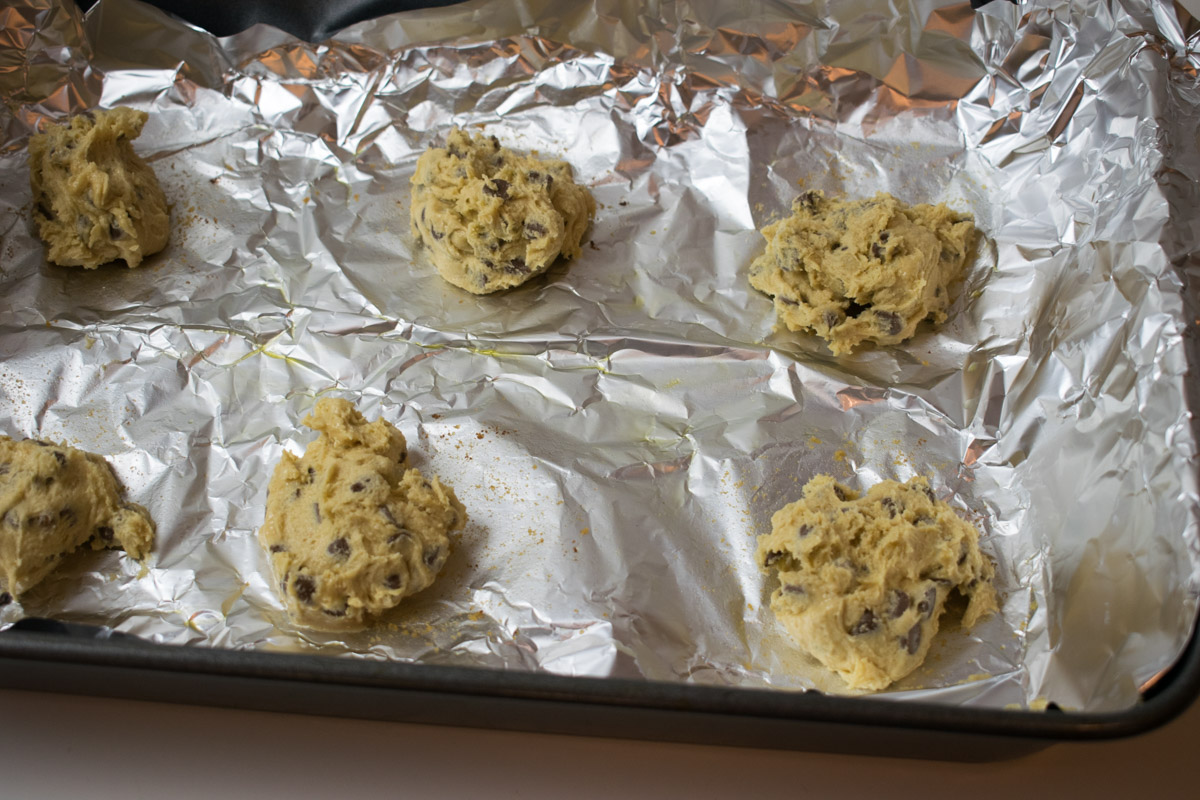 15. Bake in the oven for 10 minutes until they're flatter and slightly cracking on top – they will be very soft – but will firm up a little when cooled – your oven may cook at a slightly different rate, so they may need a couple of minutes more – or less. Once cooked, remove from the oven and allow to cool slightly.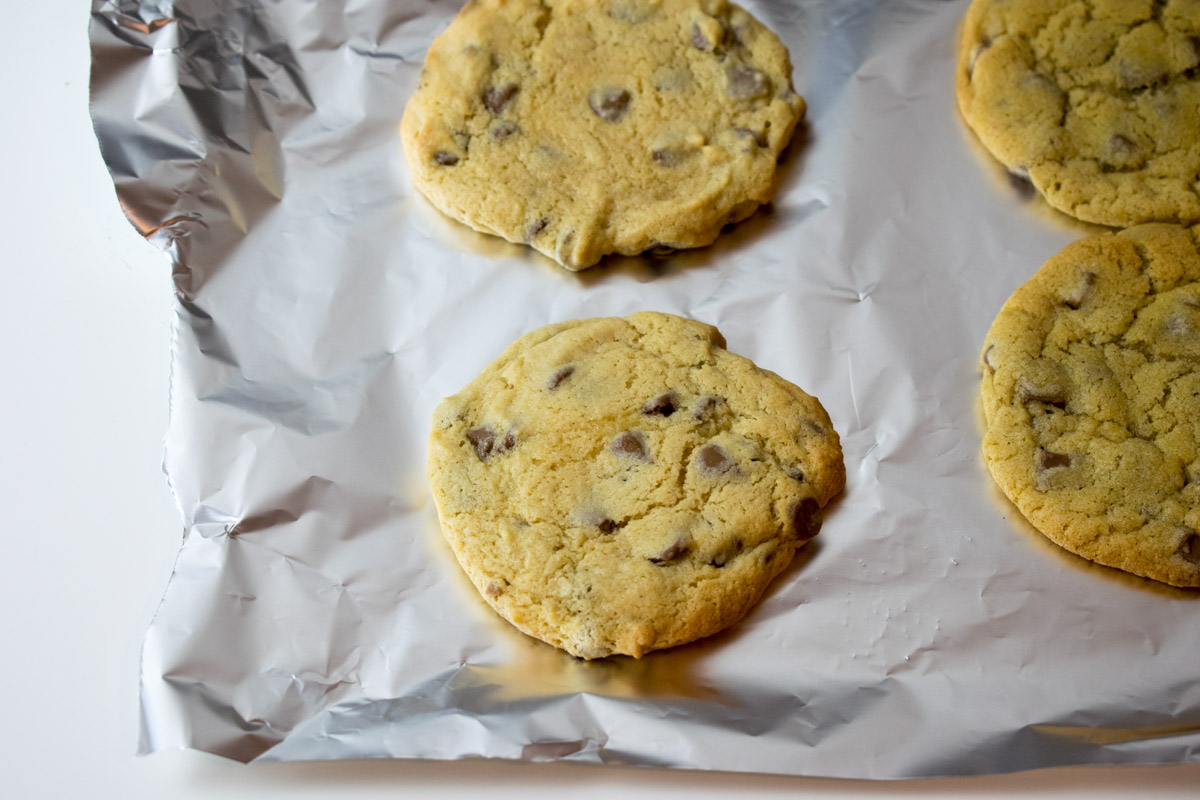 Baileys Cookies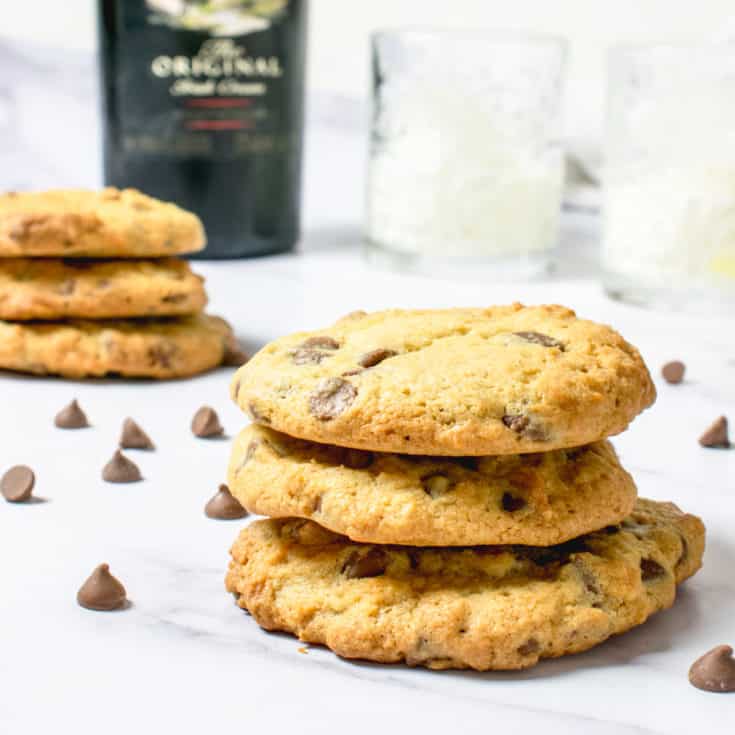 Delicious soft Baileys cookies - the perfect treat for the festive season!
Ingredients
140g butter, softened
100g light brown soft sugar
130g caster sugar
1 egg, lightly beaten
70ml Baileys Irish Cream
265g self-raising flour
200g chocolate chunks
Instructions
Preheat the oven to 180C
Cream together the butter, brown sugar and caster sugar
Lightly beat the egg in a separate cup, then pour into the sugar and butter mixture - lightly stir to combine
Pour in the baileys - lightly stir to combine
Add the self raising flour and stir until the flour is completely mixed in
Add the chocolate chunks and stir until evenly distributed
Line an oven tray with parchment paper (or lightly greased tin-foil)
Take a large tbsp amount of dough and place on the baking tray - repeat until you have 6 pieces on the tray (don't place them too close together - they spread in the oven)
Place in the oven and cook for 10 minutes
Remove from the oven and allow to cool slightly
Repeat until you have cooked the whole batch of cookies. You may want to cook 2 trays at a time if they'll fit in your oven