I have been thinking about sharing this recipe for a while now – I tend to share recipes which are simple and have way fewer steps than lasagne, but have recently been asked to share my lasagne recipe with a friend. Whilst lasagne does have quite a few cooking steps (35 including assembly) it really is delicious and can't be beaten when you've got a craving!
My lasagne recipe isn't very 'traditional' but this is the way I've been making my lasagne for 10+ years. The white sauce is a rich cheddar and garlic sauce – which makes the whole meal so so delicious!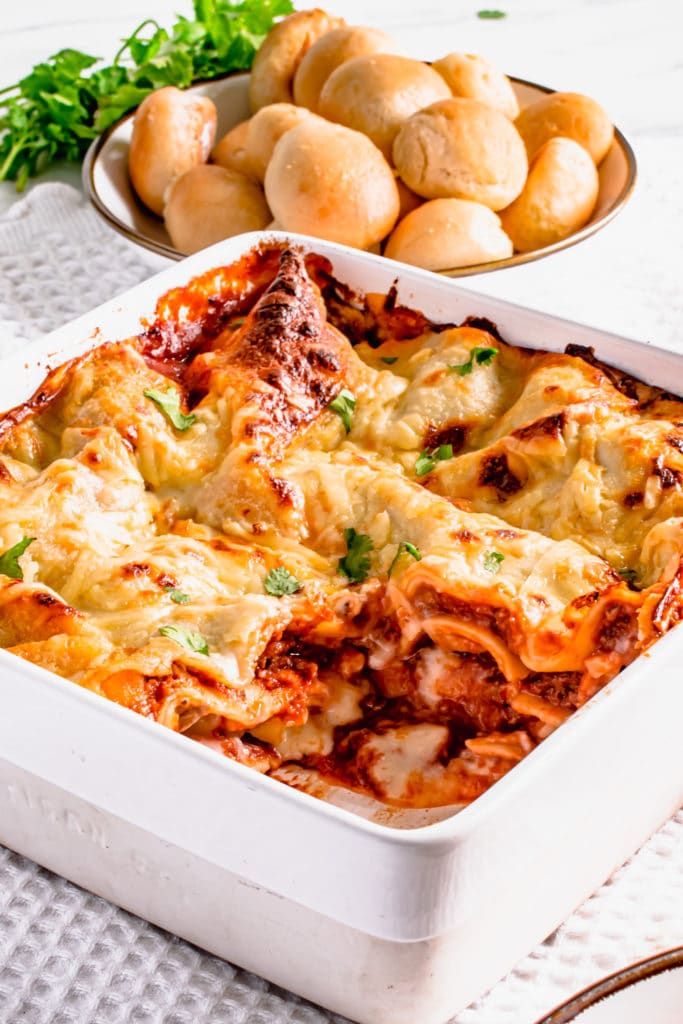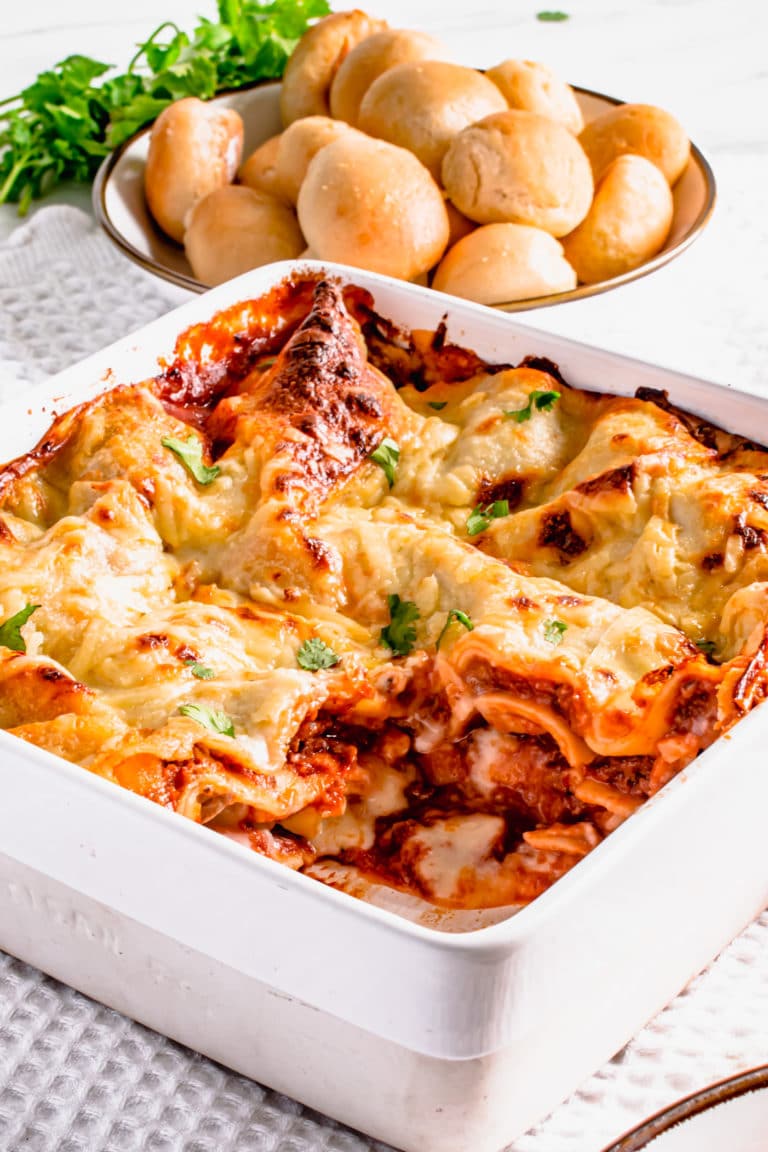 As a home cook, I'd always say don't worry about how your lasagne looks too much… as long as it's got all the components and bubbling cheese on top – it's going to taste great! Homemade lasagne is always a bit 'rustic', but it really is 100x better than anything you can buy.
There are a couple of main 'rules' which you really do need to follow when making lasagne – the first, keep your layers even and consistent. I always tend to start a bit 'mean' with my layers, to make sure I have enough for the top layers. My recipe has 3 layers of beef, cheese and sheets – then topped with a single layer of cheese sauce and grated cheese.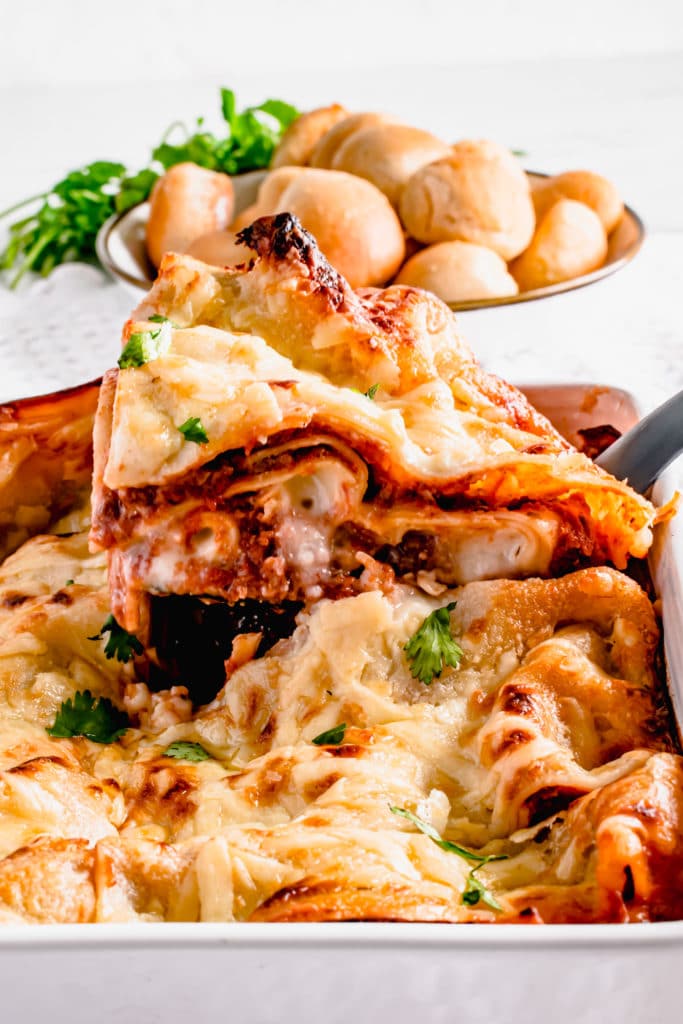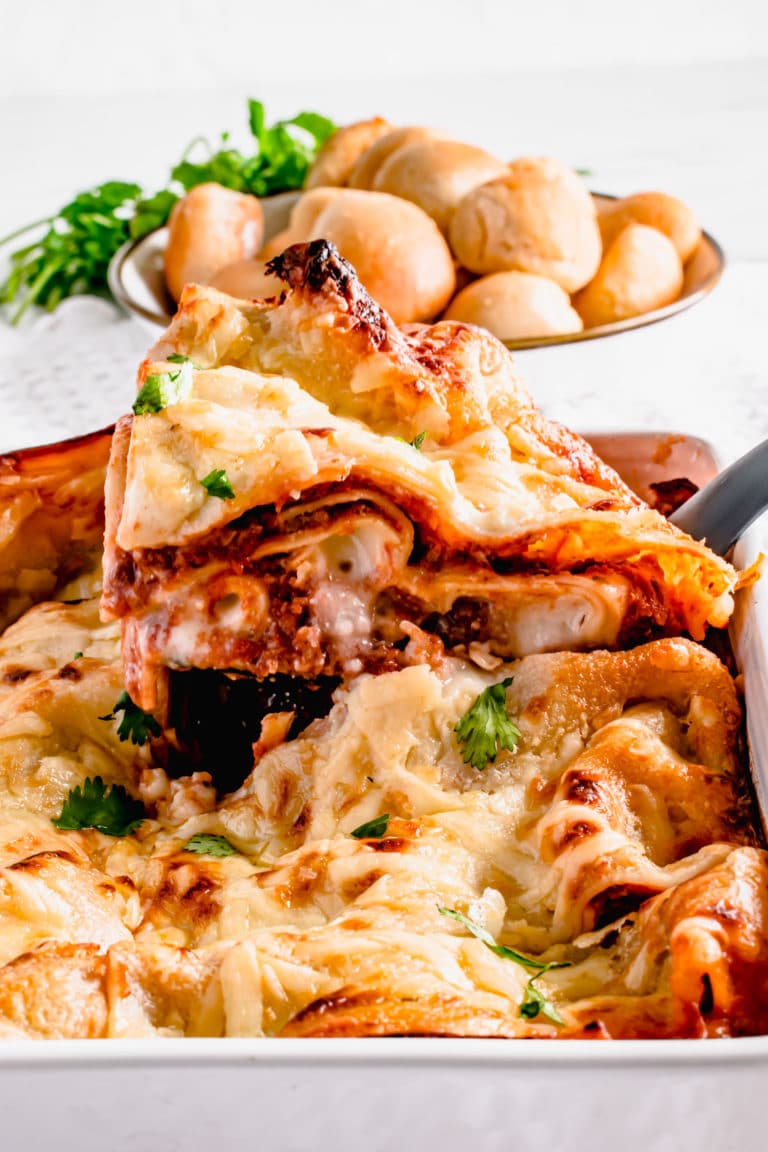 The next rule is to allow the dish to sit for a minimum of 10 minutes once cooked. You can rest it for up to 30 minutes too and it will stay hot. If you serve it too soon, the sauce will still be runny and it'll not hold its layers when served. I tend to remove the lasagne from the oven and allow to cool whilst I make a garlic baguette or side salad.
Lasagne is great for leftovers too, the below recipe serves about 6 – so you'll likely have leftovers too!
How to make lasagne at home
Scroll down for recipe card and ingredient list
1. Add oil to a non-stick pan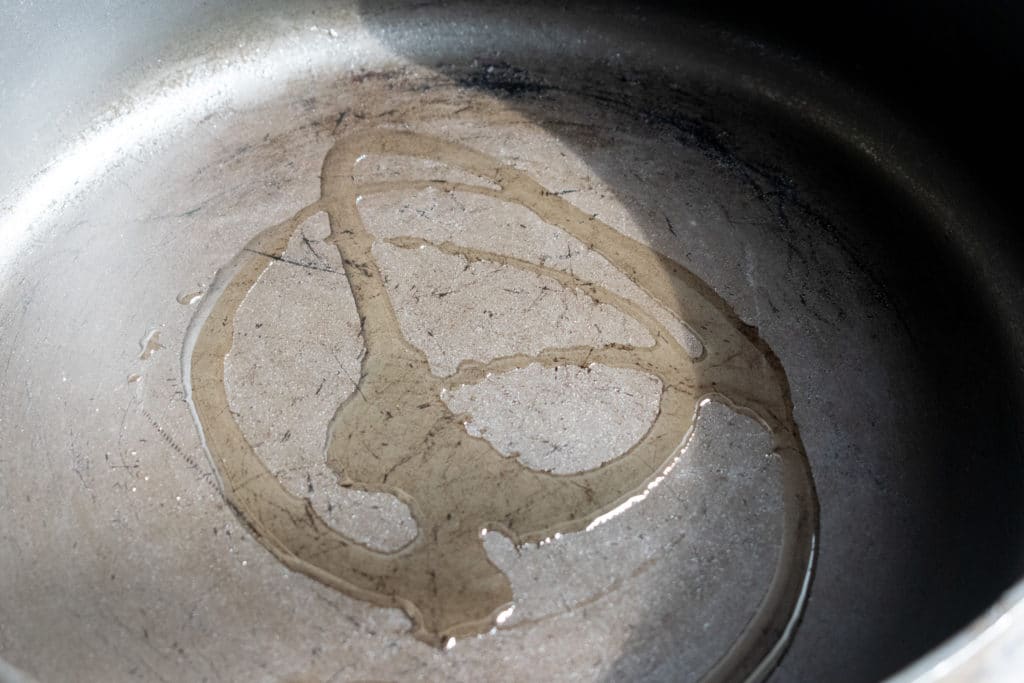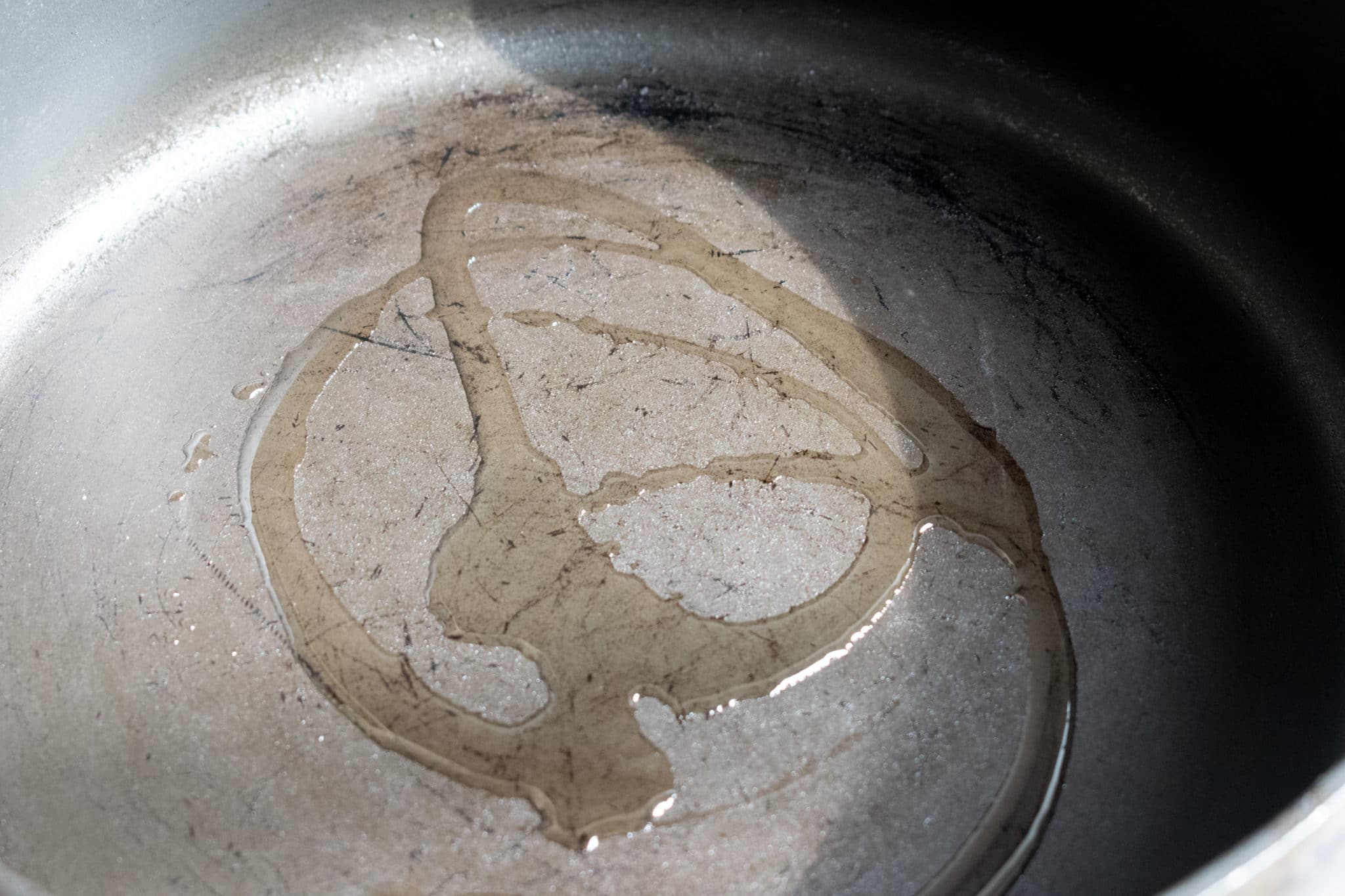 2. Add the onions and garlic to the pan and cook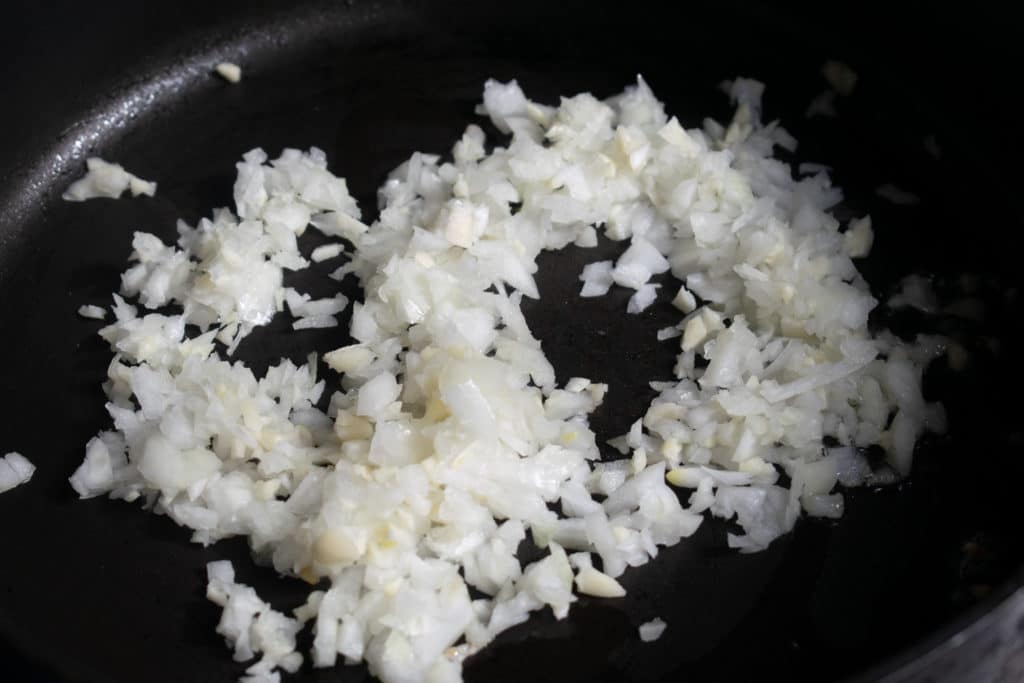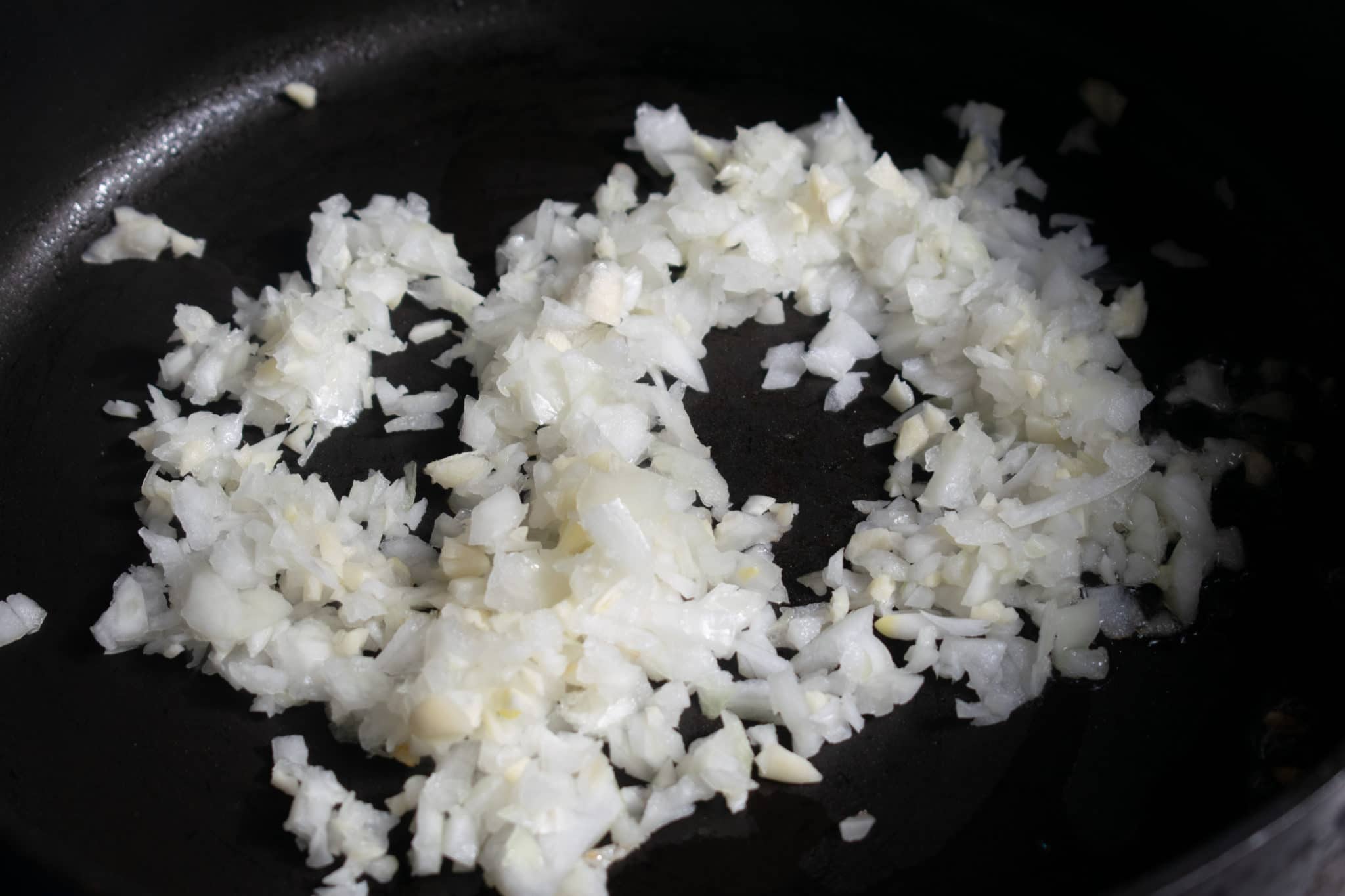 3. Then add in the minced beef – break it up using your spoon/spatula as it cooks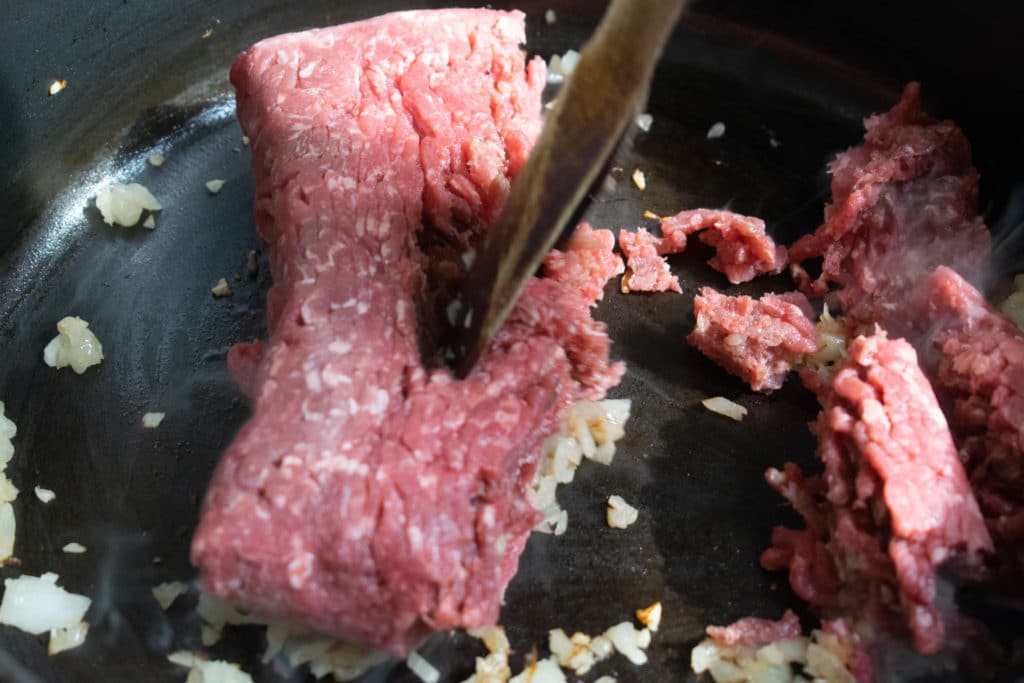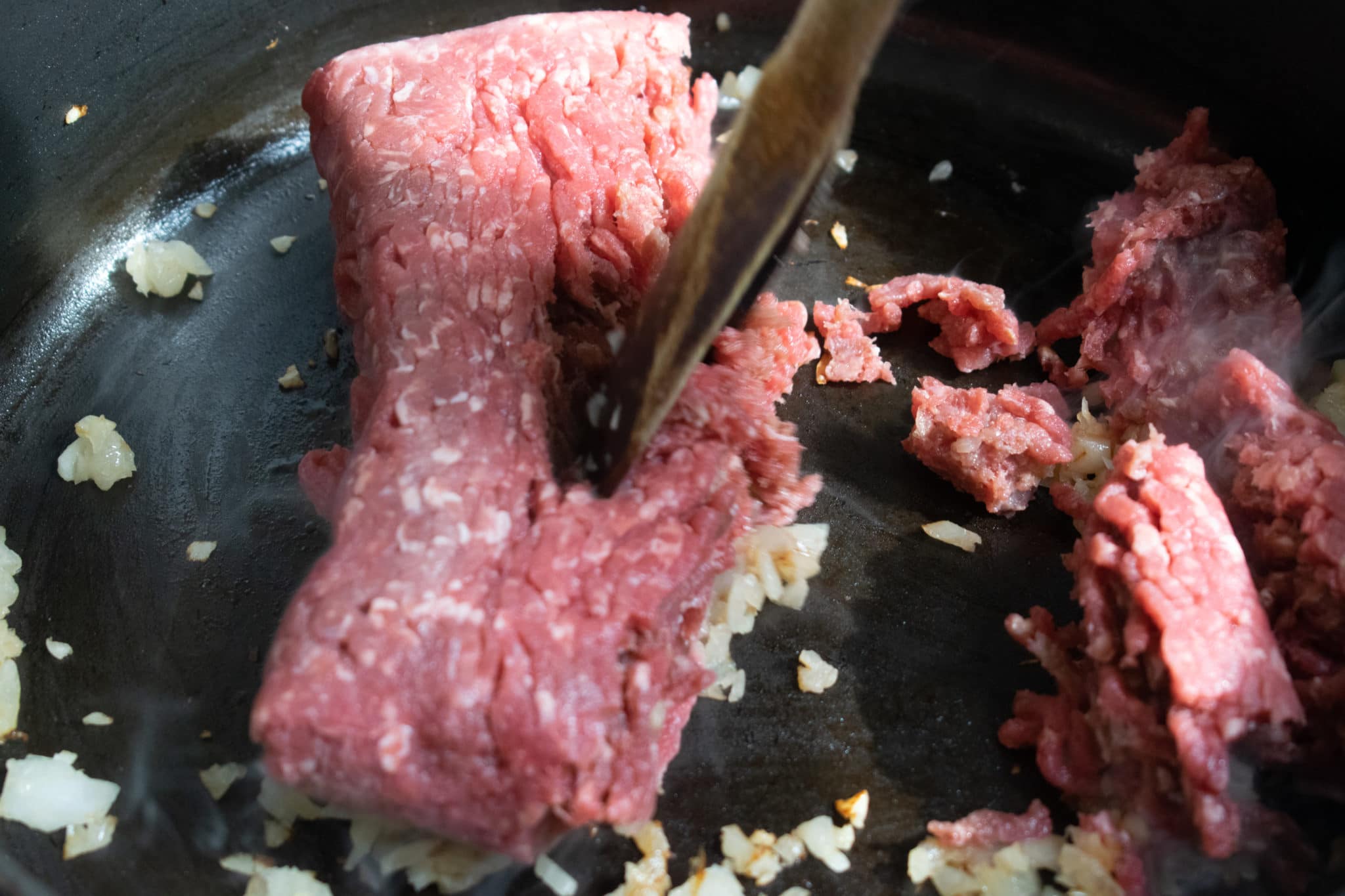 4. Cook until the beef is broken down and brown throughout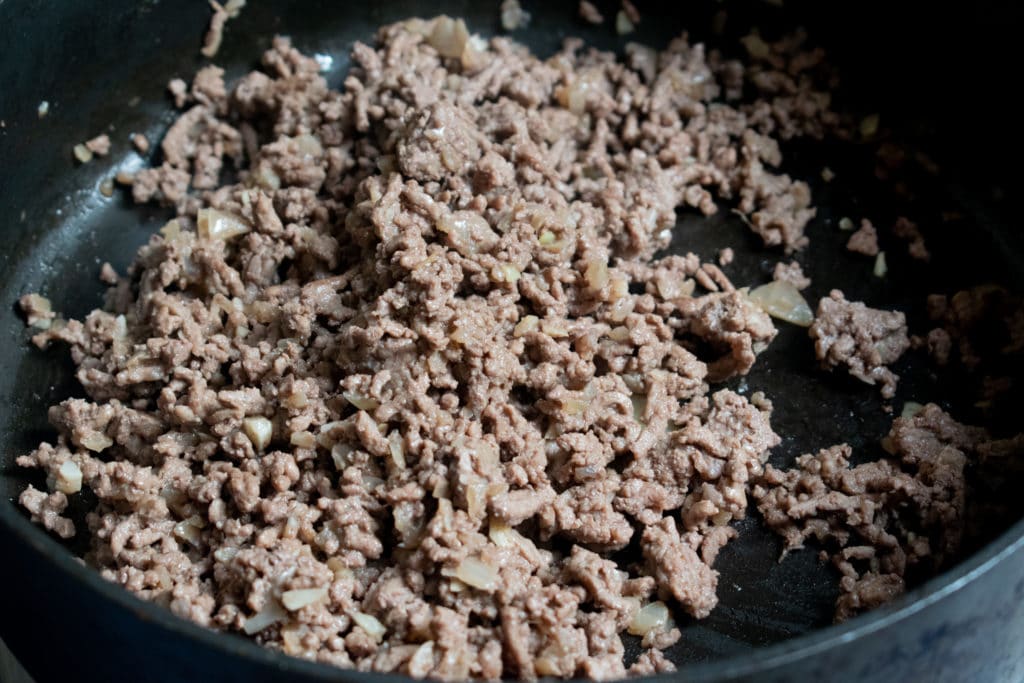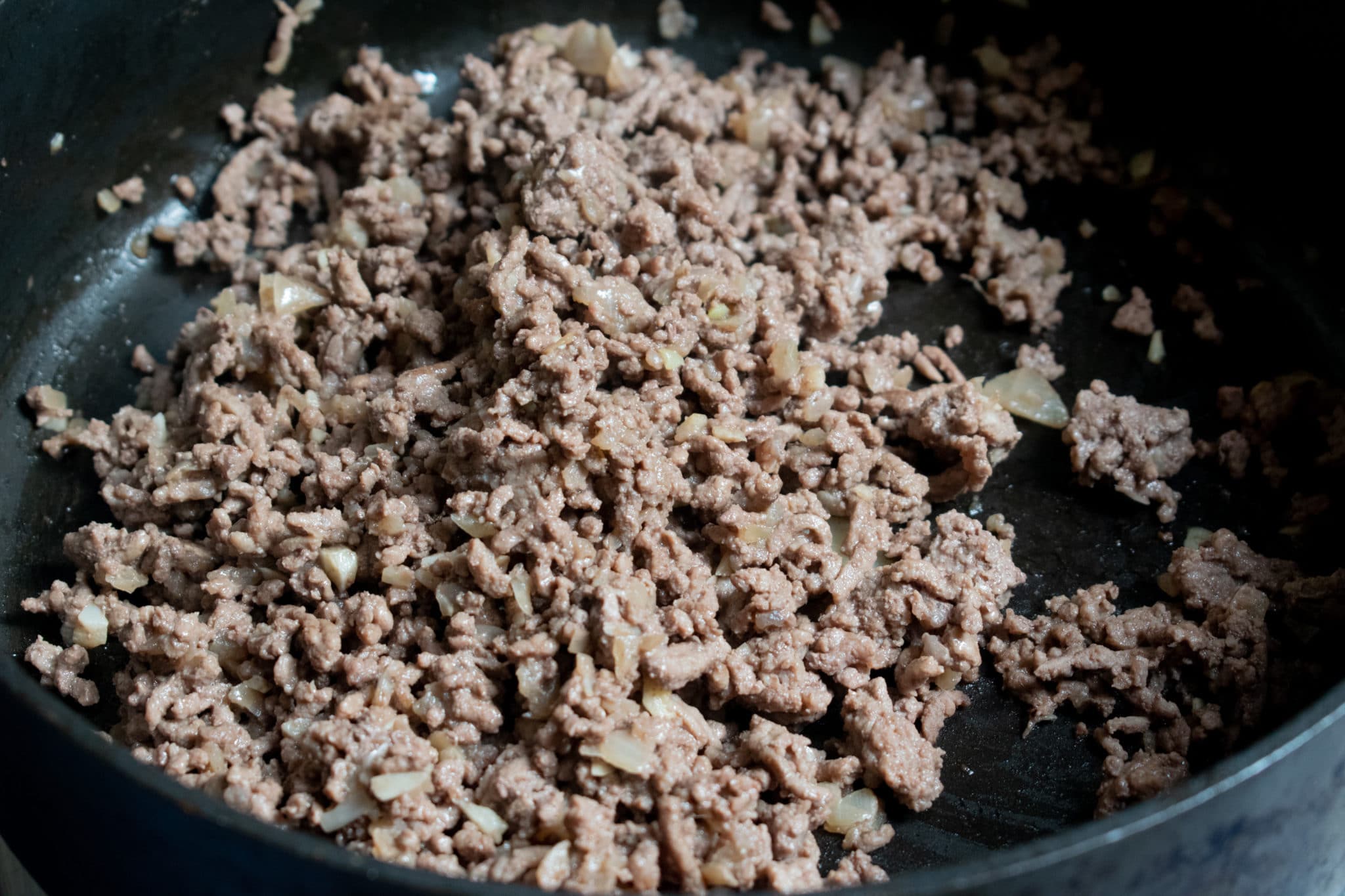 5. Then add in the tomato puree and Italian seasoning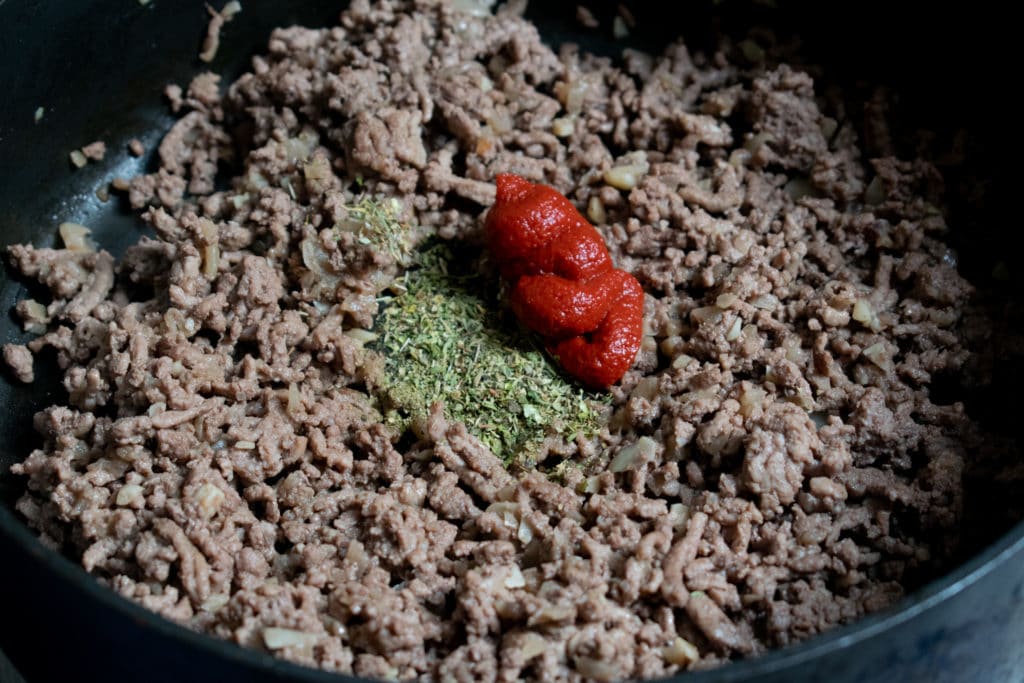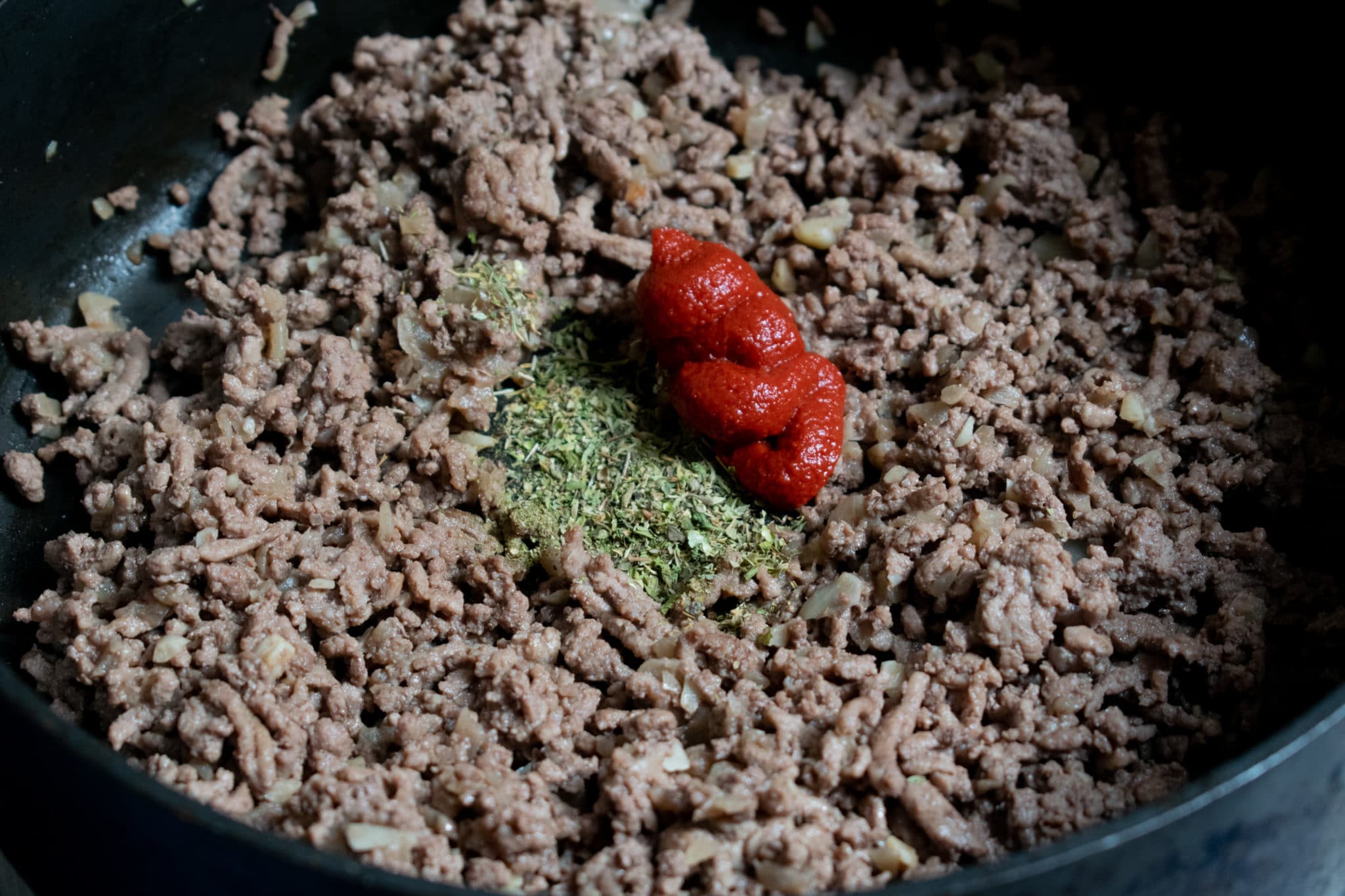 6. Stir it through the beef, and cook for a further 1 minute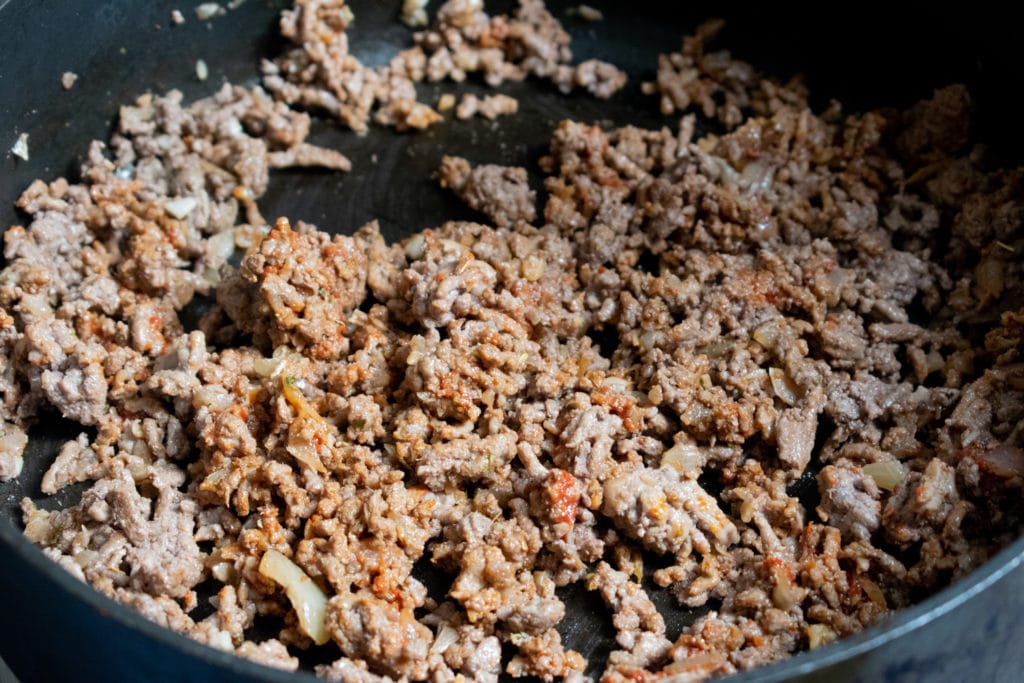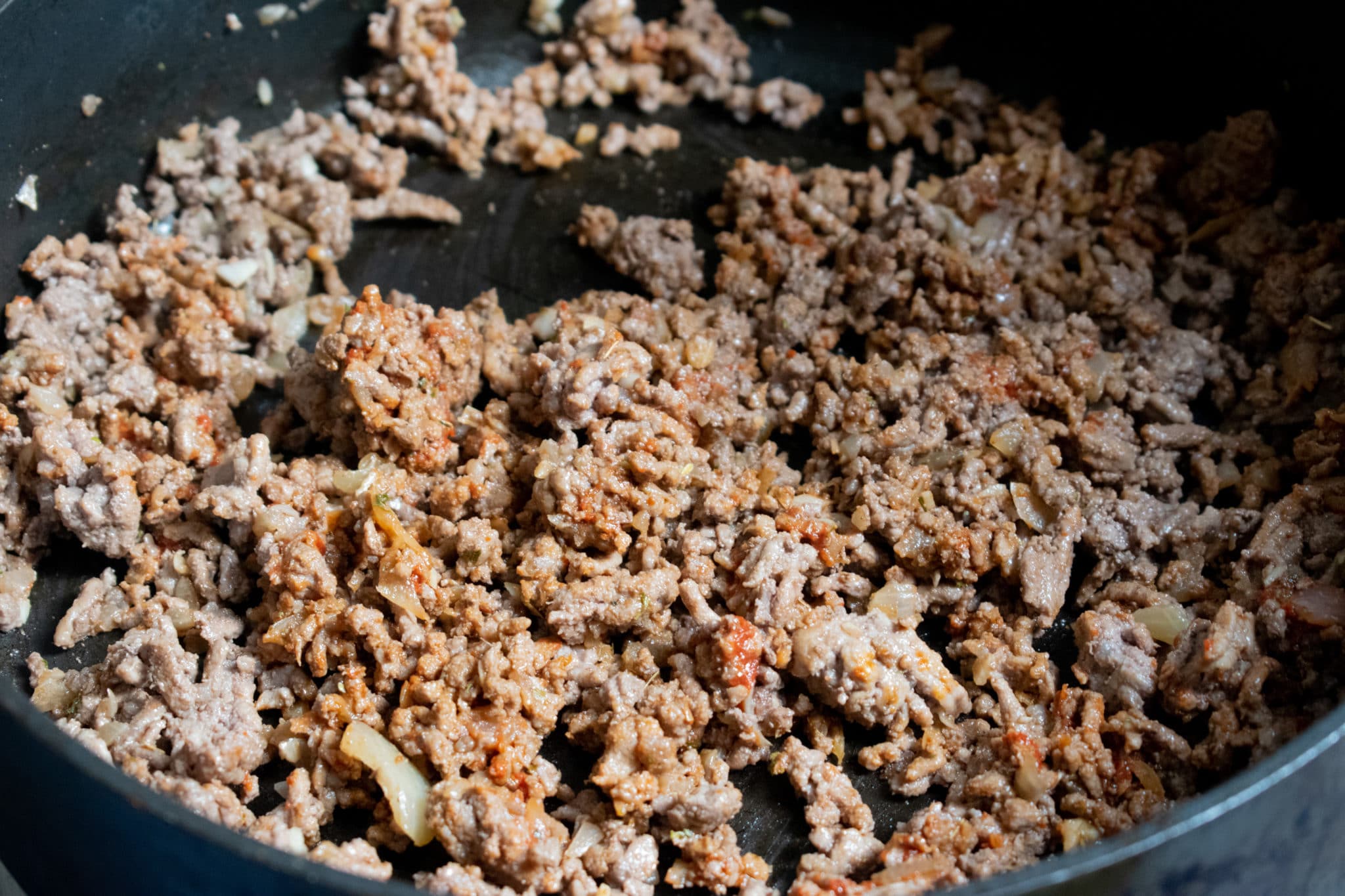 7. Then add in the wine (or water) and stock cube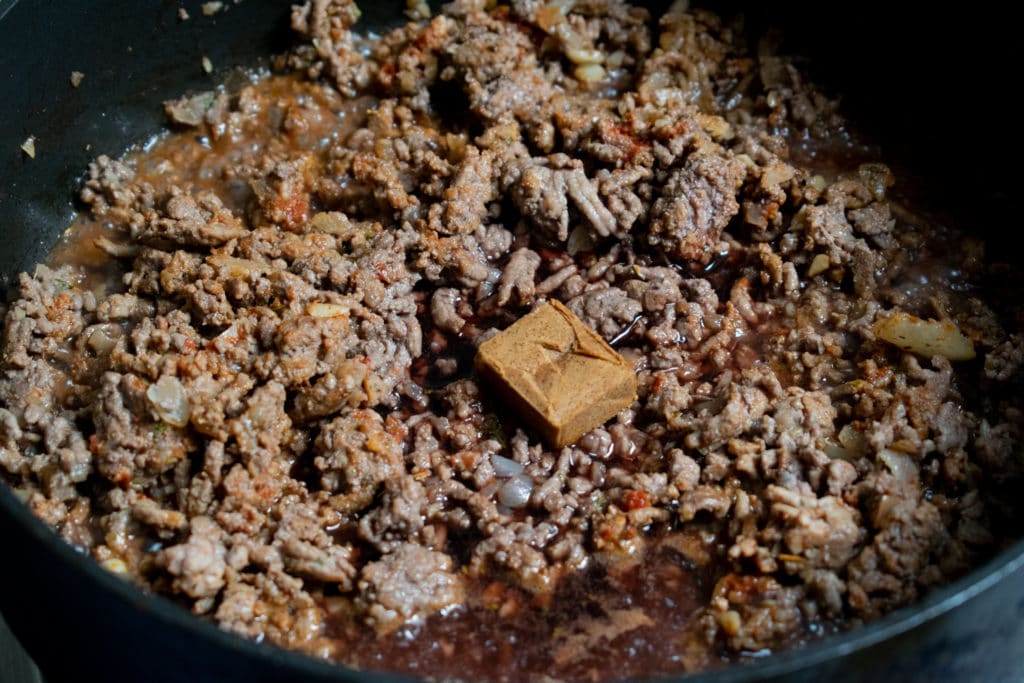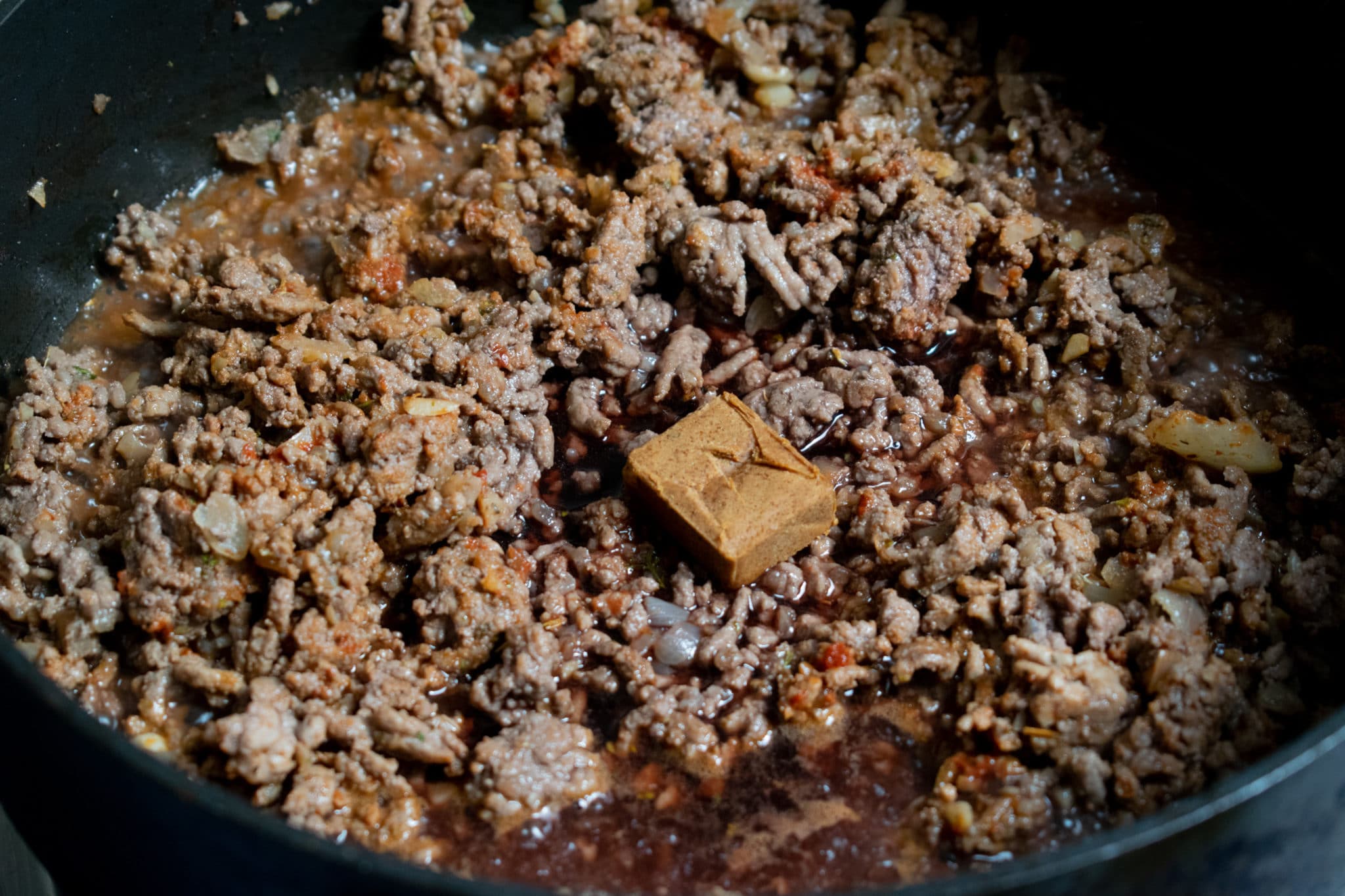 8. Stir to dissolve the stock cube and cook for 3 minutes on a simmer (most of the liquid will dissolve and thicken)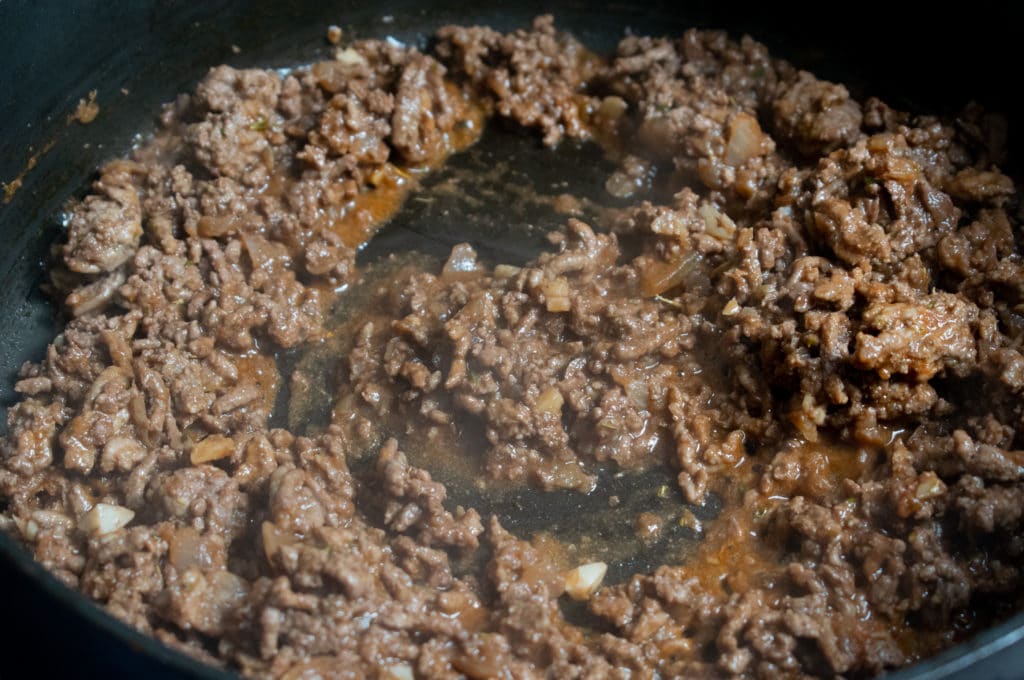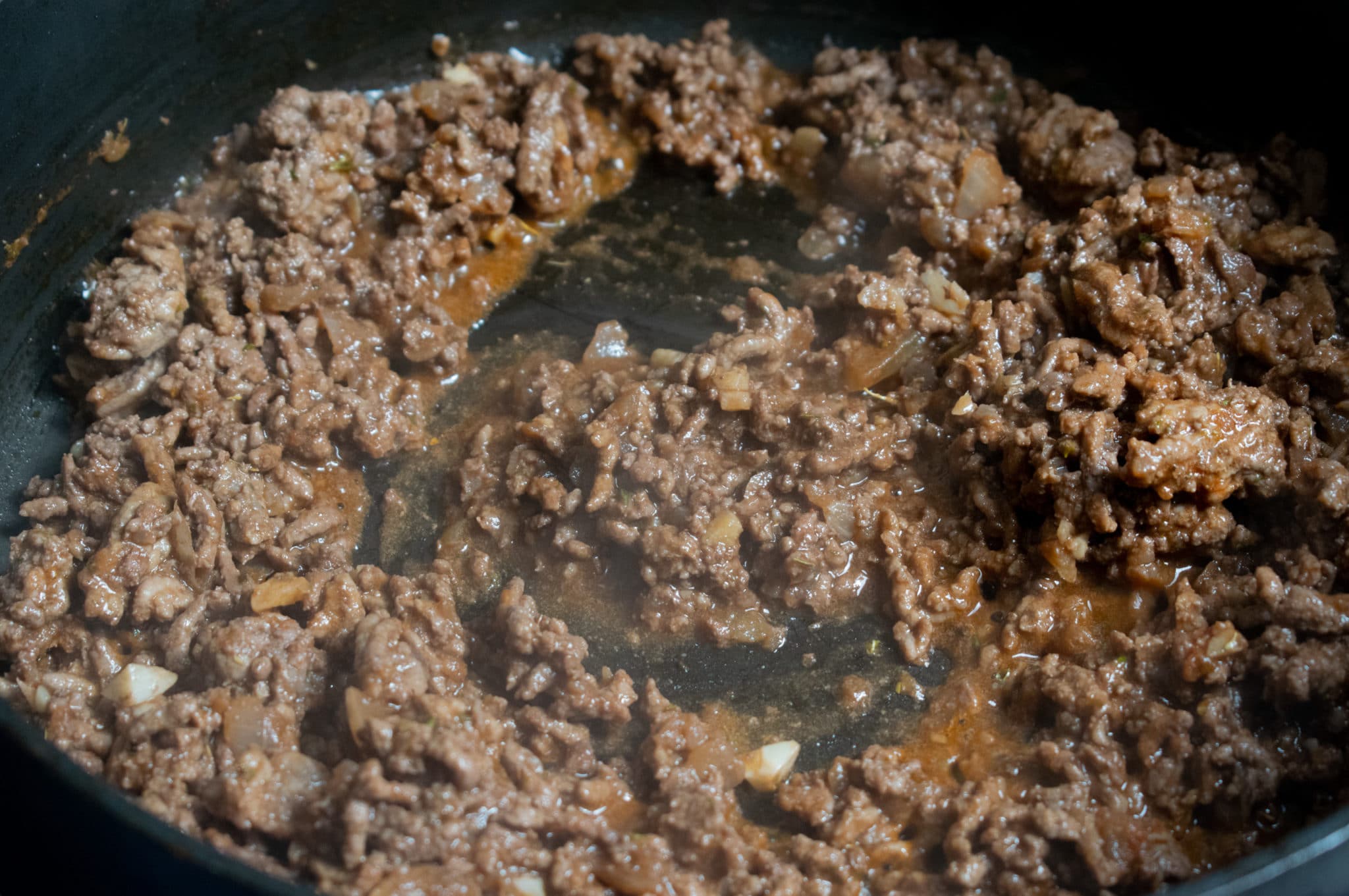 9. Then add in the tinned chopped tomatoes, stir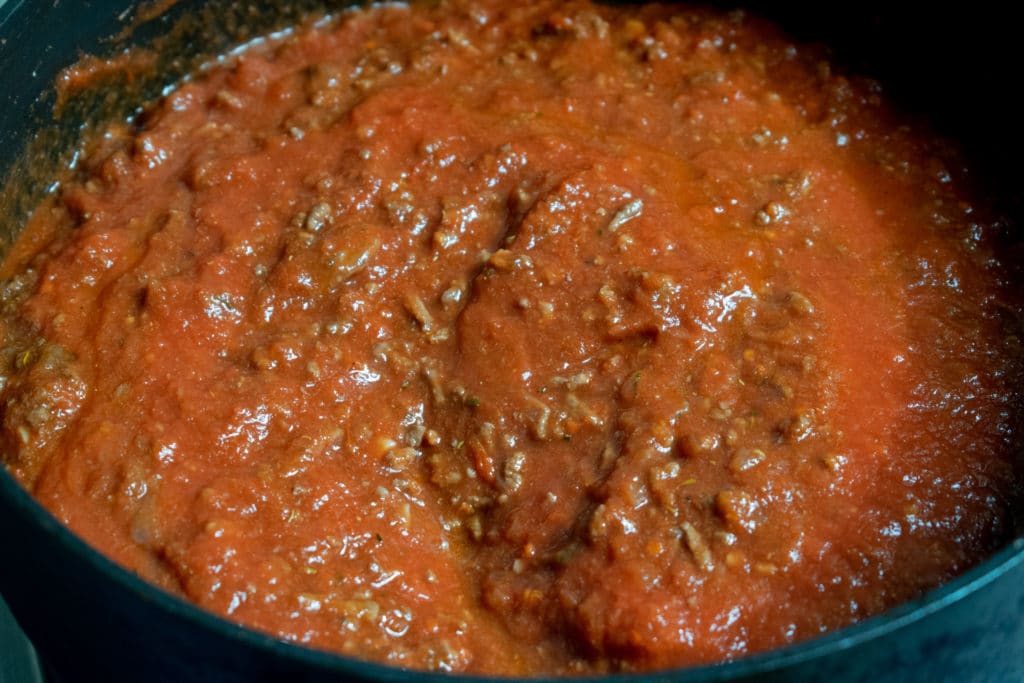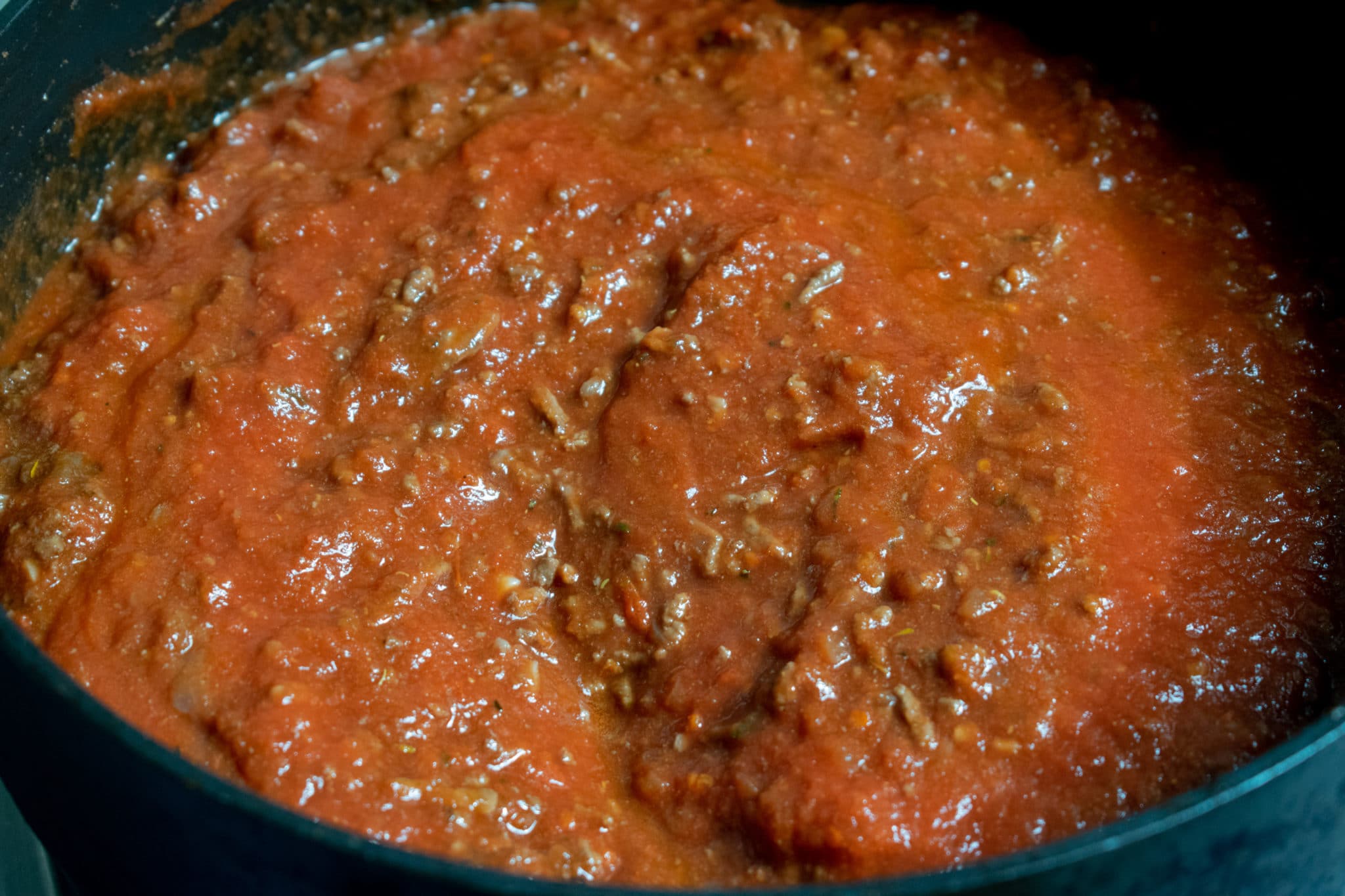 10. Bring to simmer and put the lid on the pan, simmer on low for 30 minutes whilst you make the cheese sauce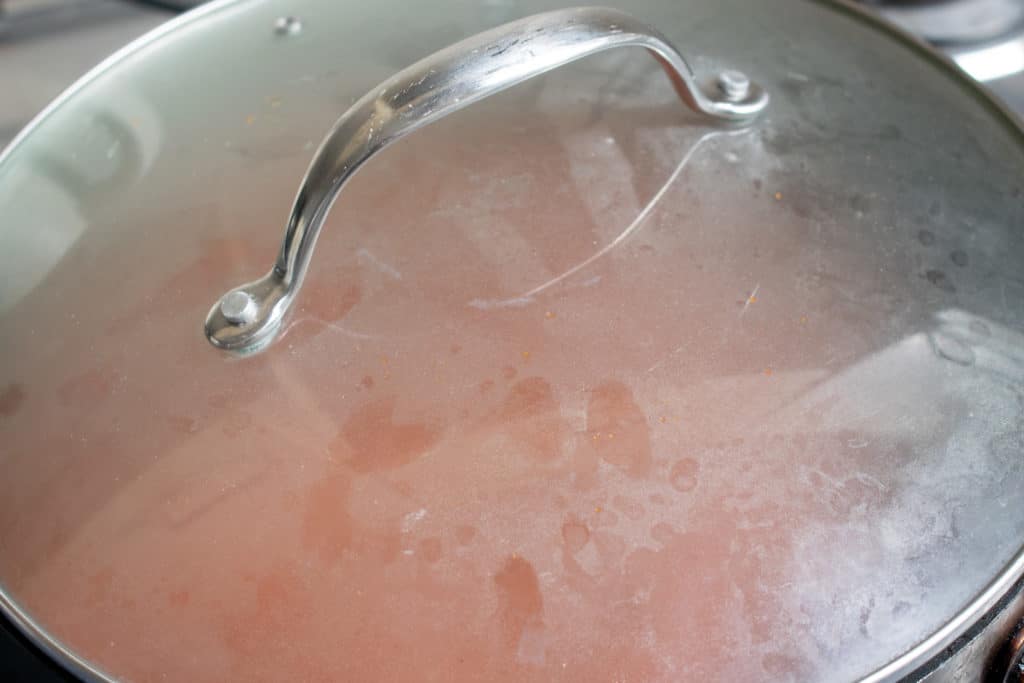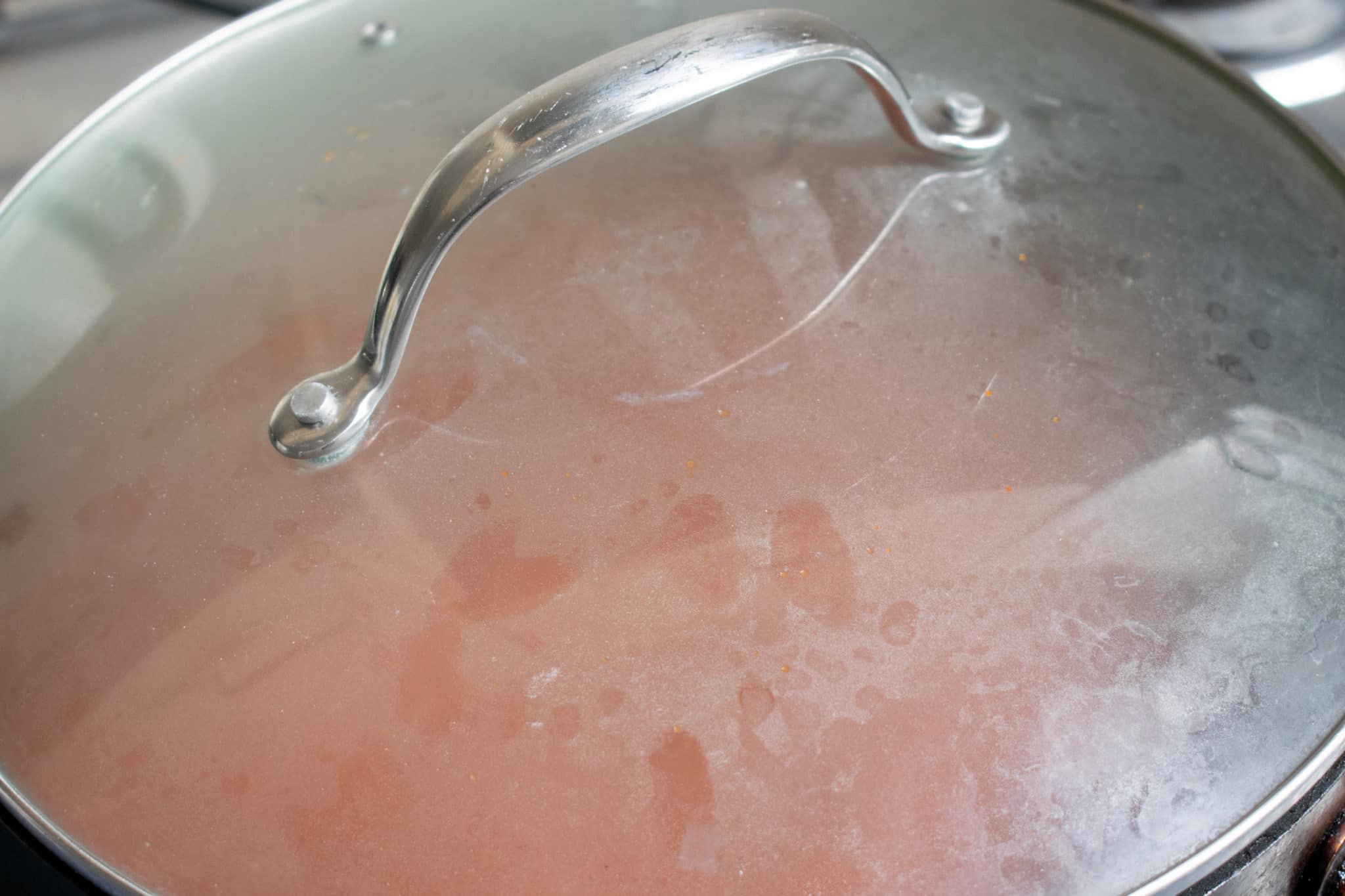 11. Grate the cheddar cheese
12. Heat butter in pan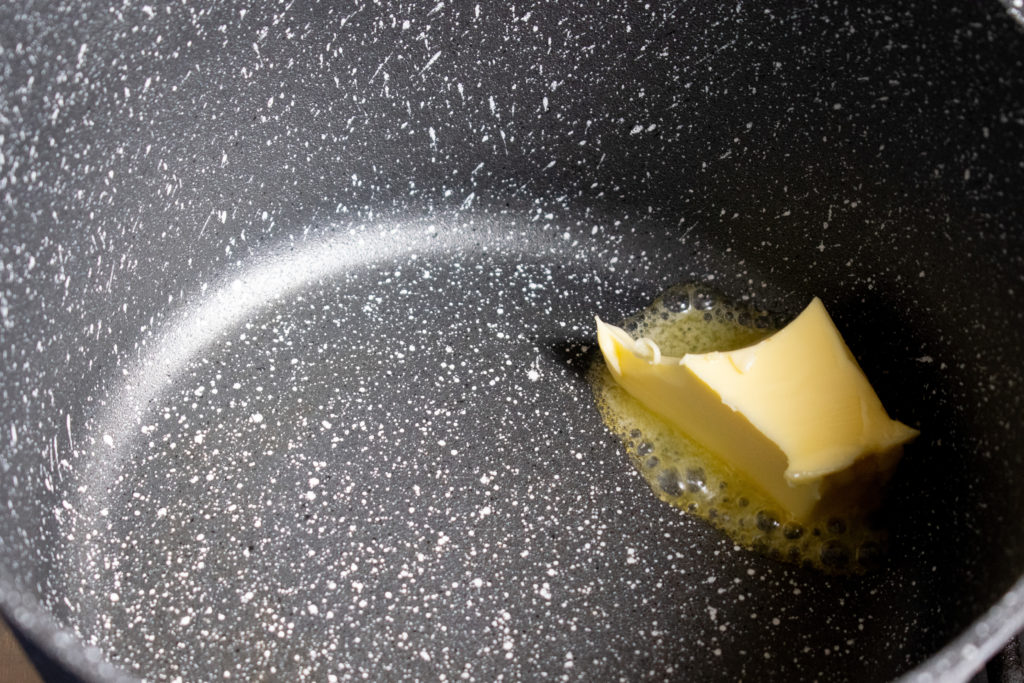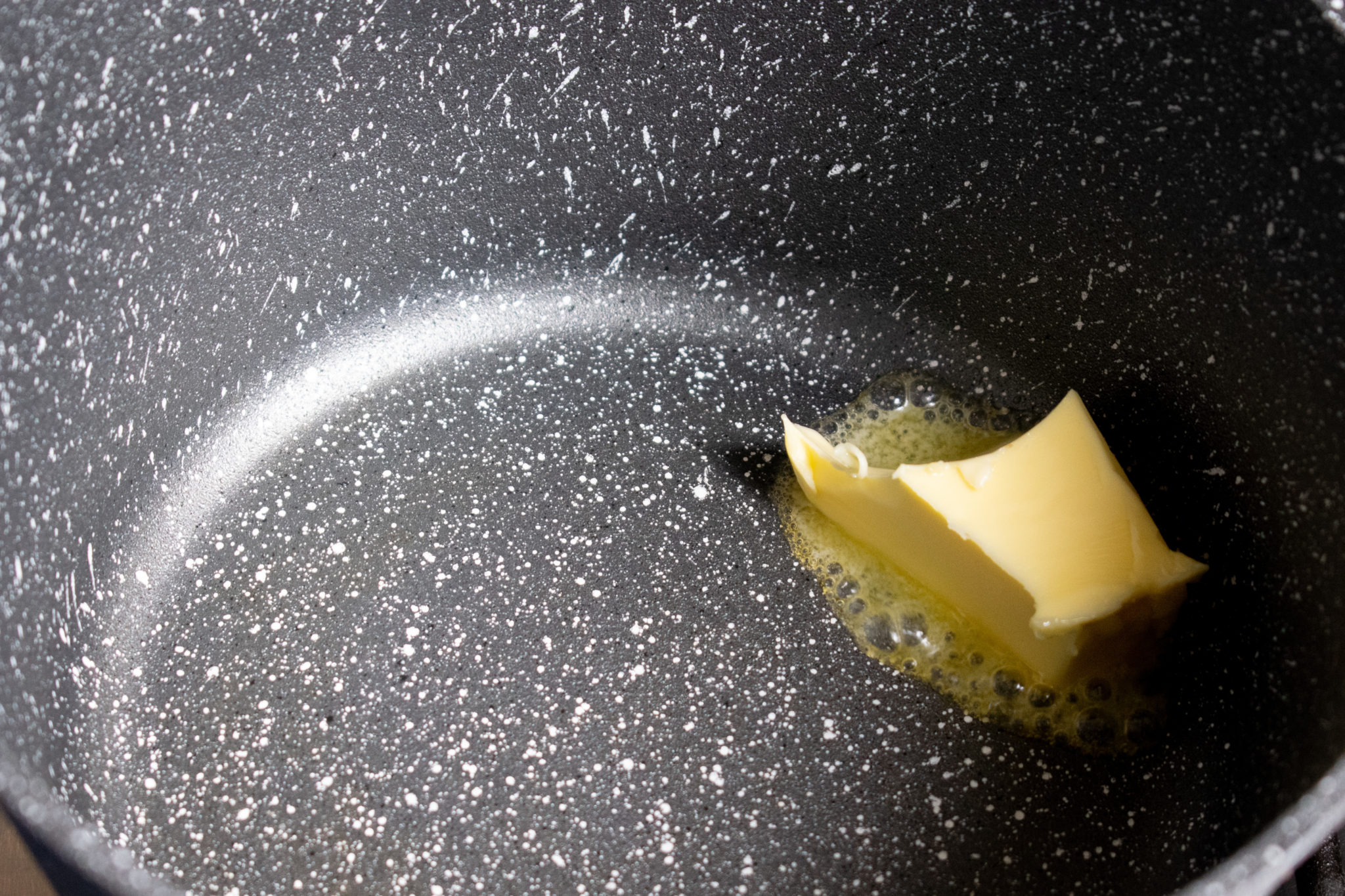 13. Once the butter has melted, add in the flour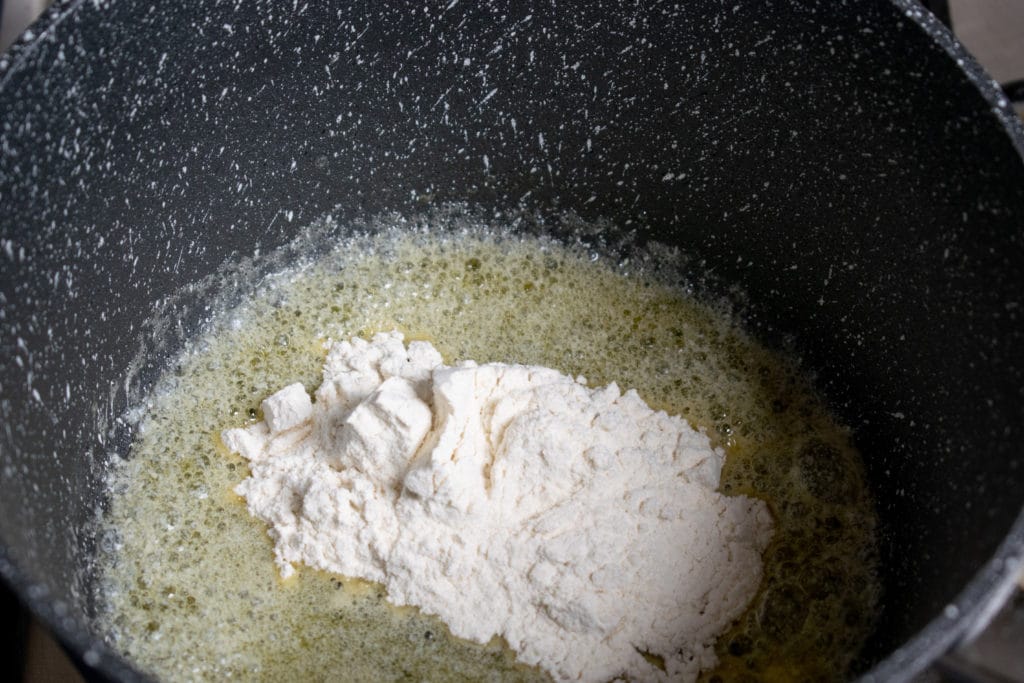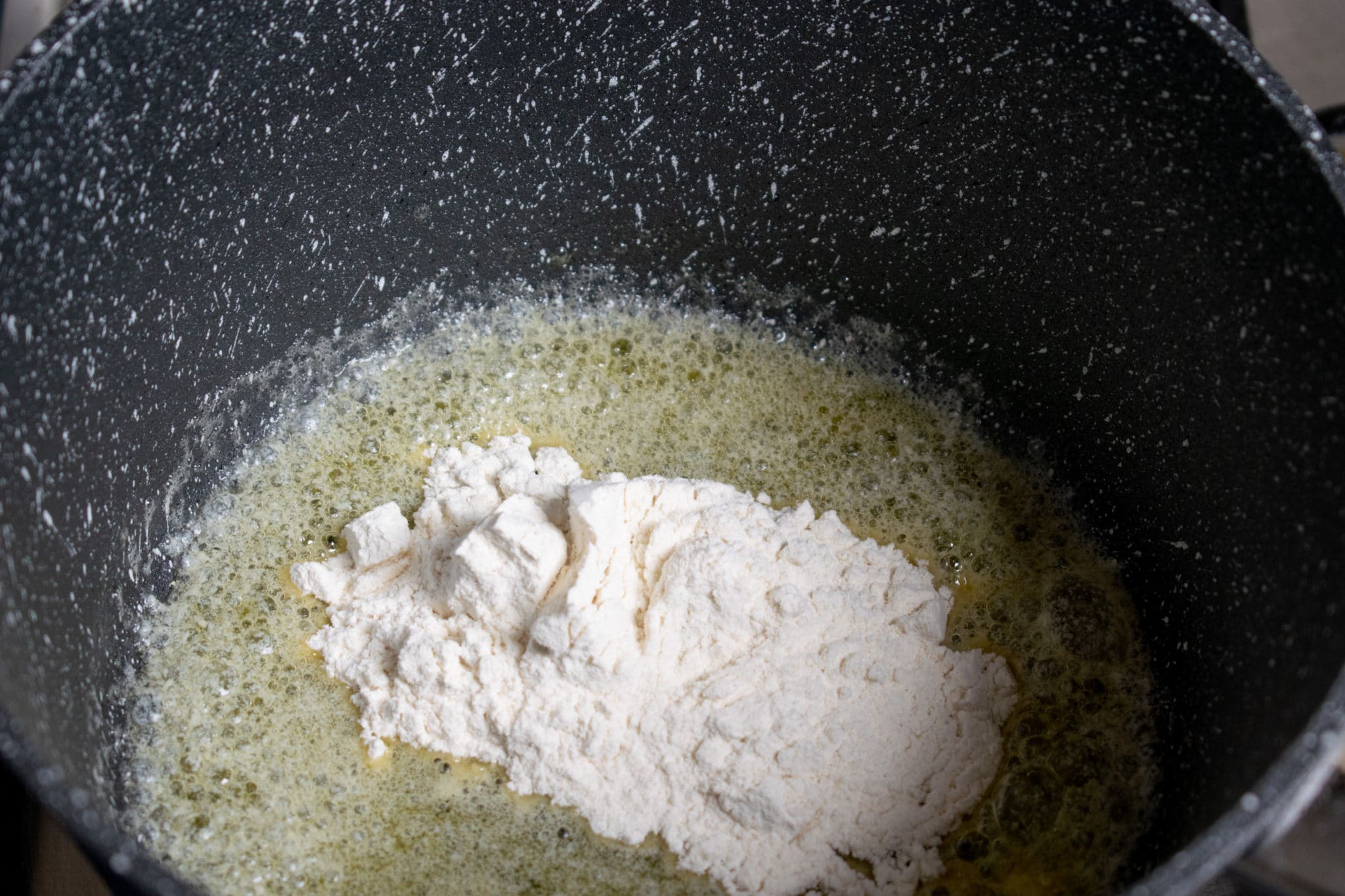 14. Stir to form a paste – cook this for 1 minute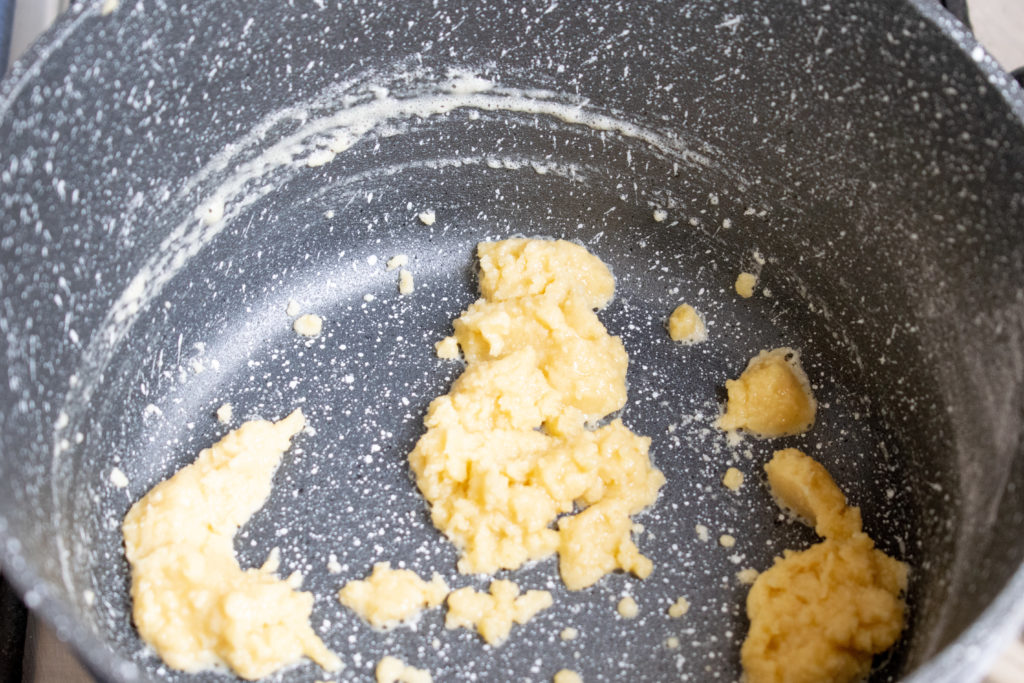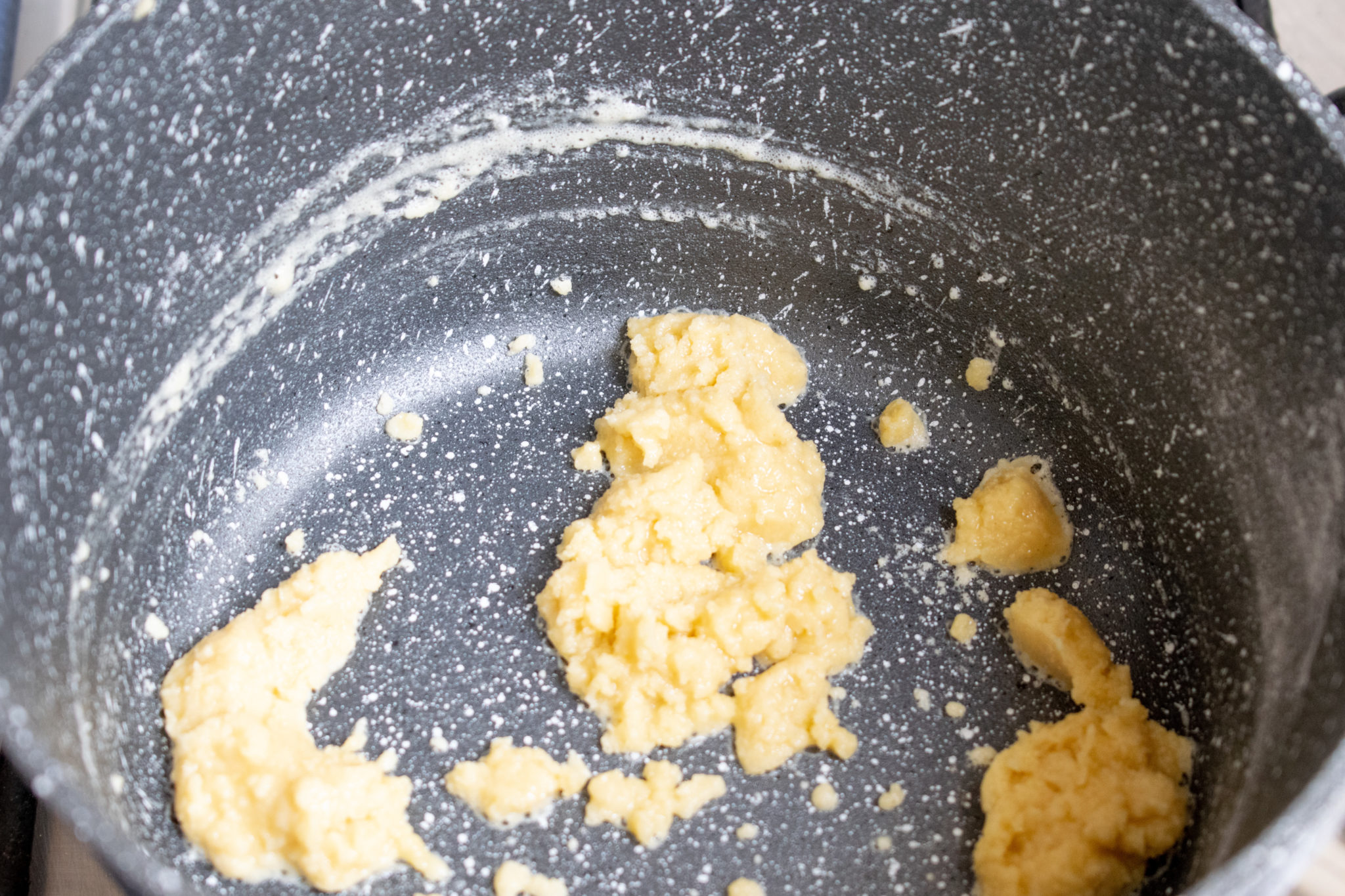 15. Then add a LITTLE bit of the milk in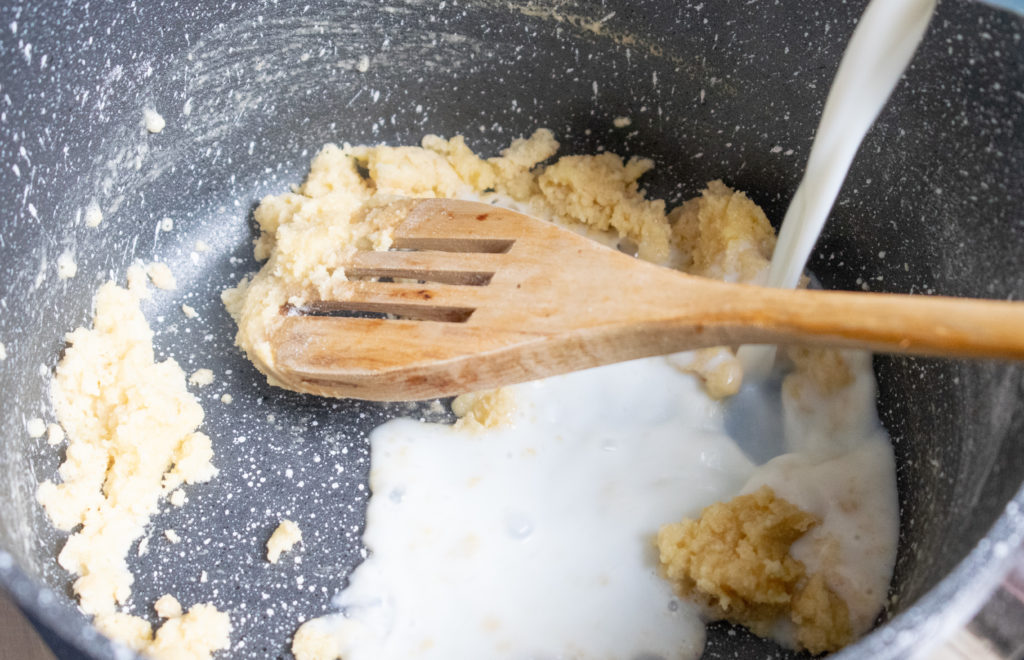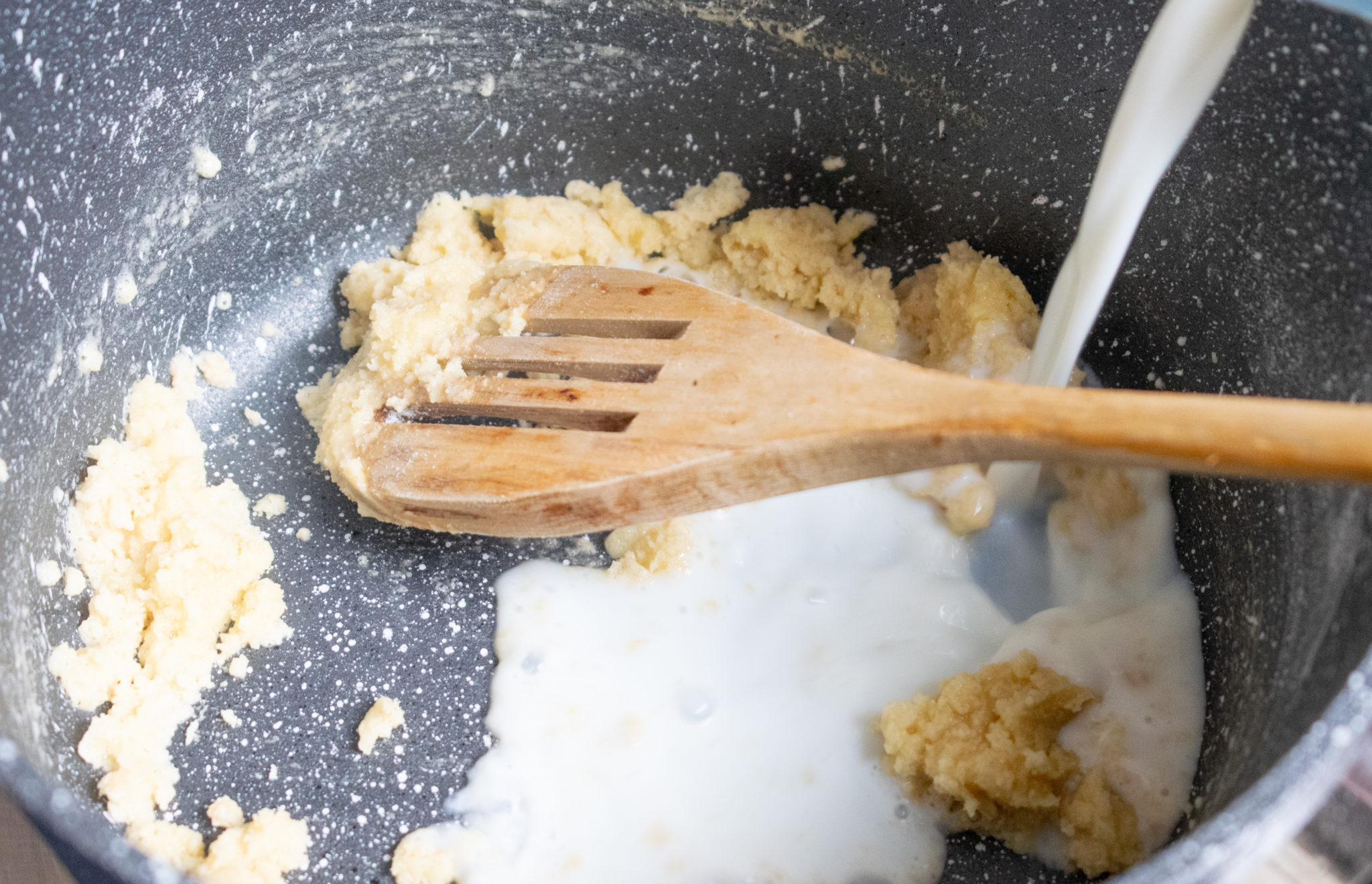 16. Mix to combine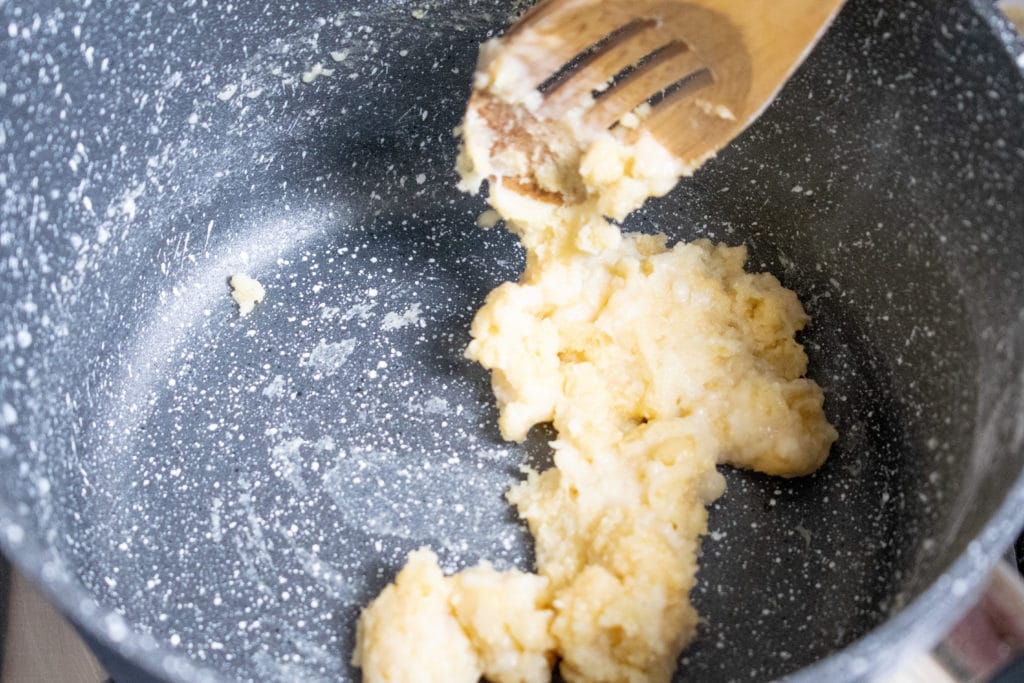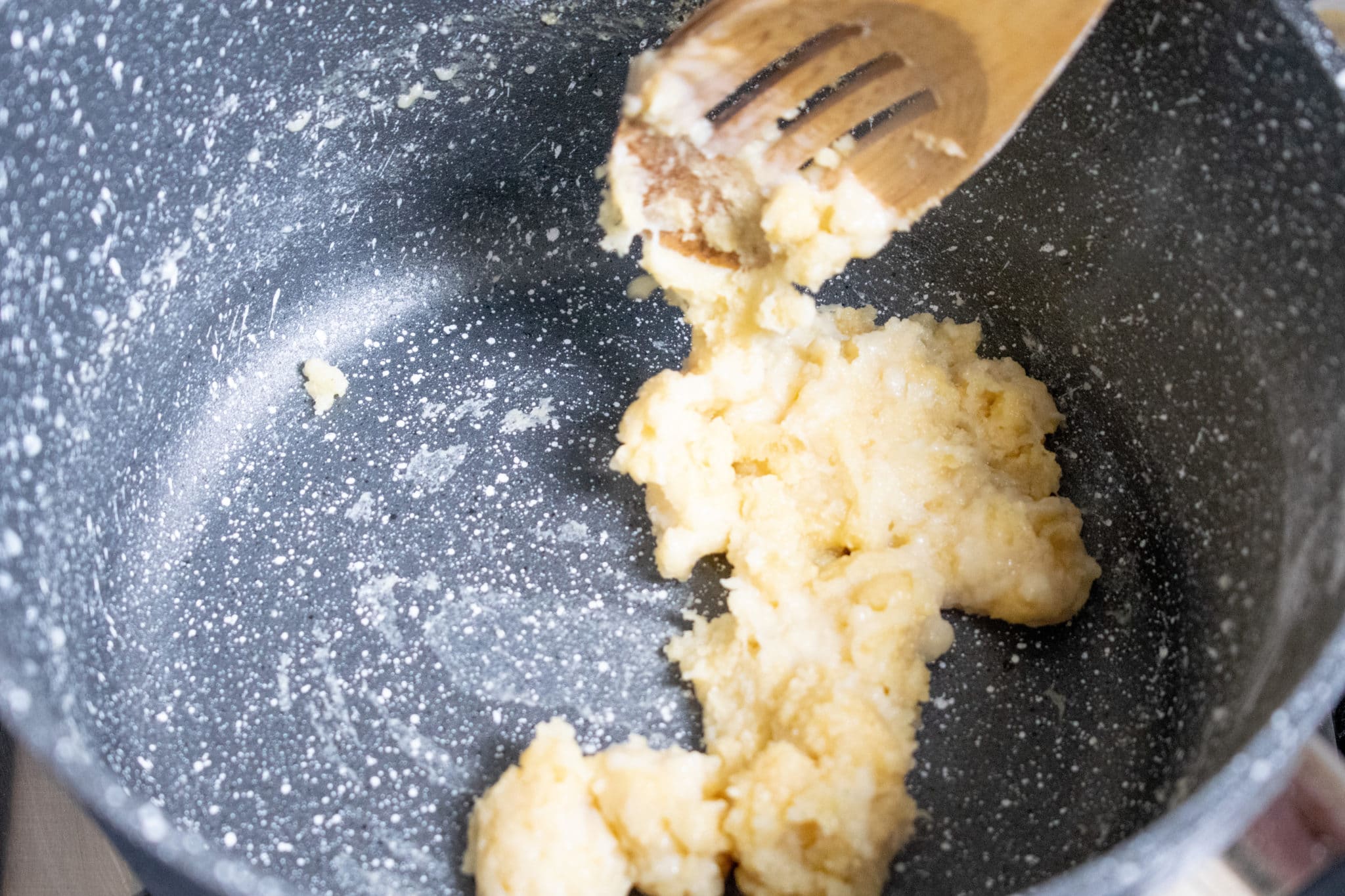 17. Then repeat the process – adding a bit more milk, mix until smooth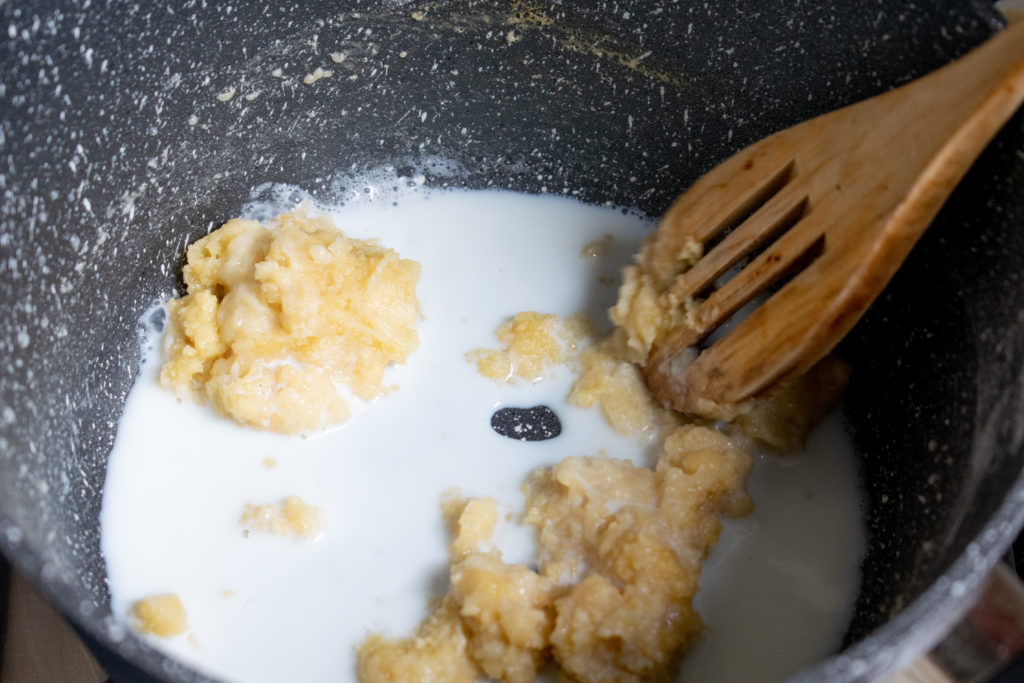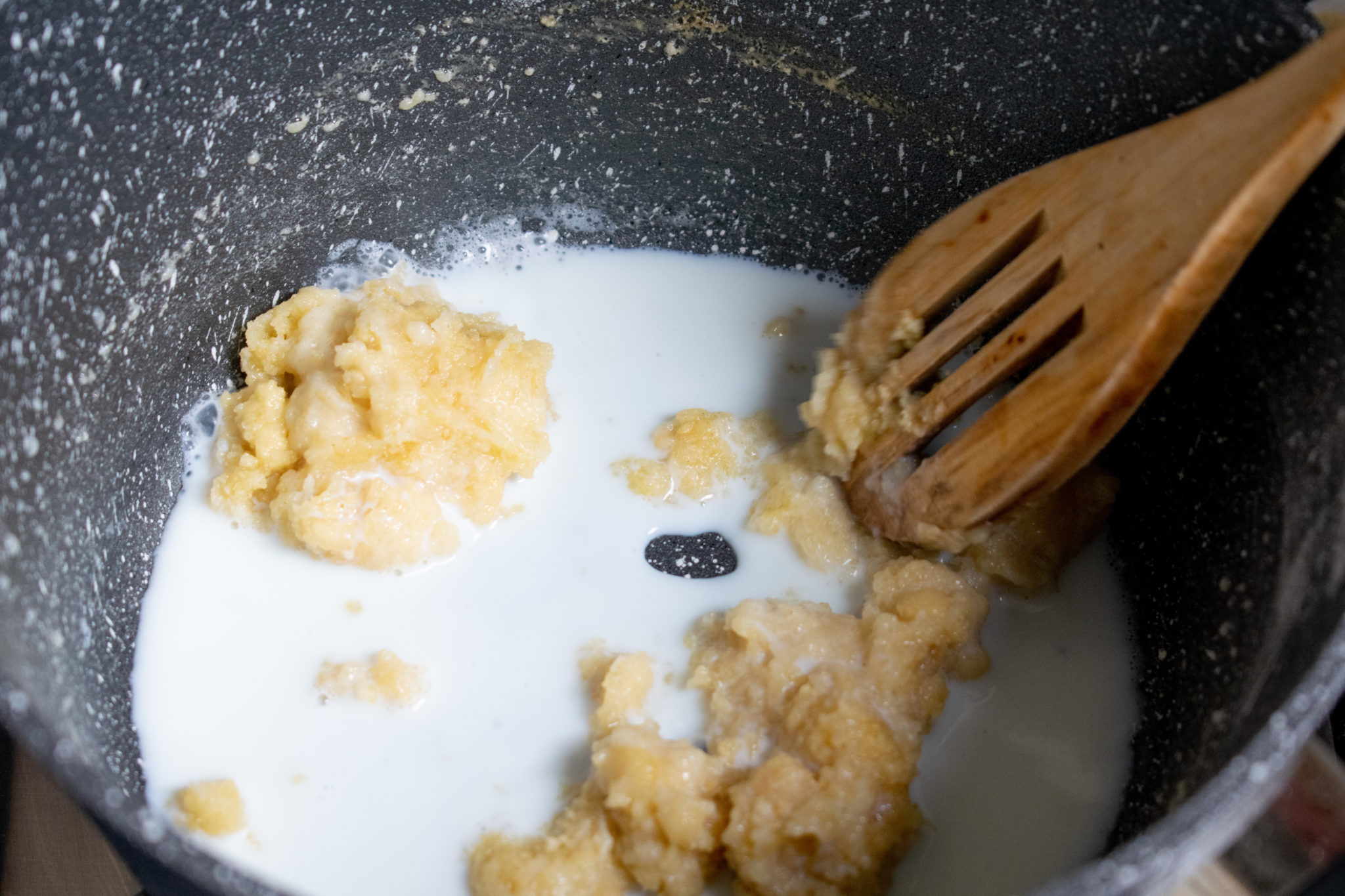 18. Repeat this process until you've worked all the milk in and the sauce is smooth and silky – be patient, it will come together, just keep stirring and don't rush it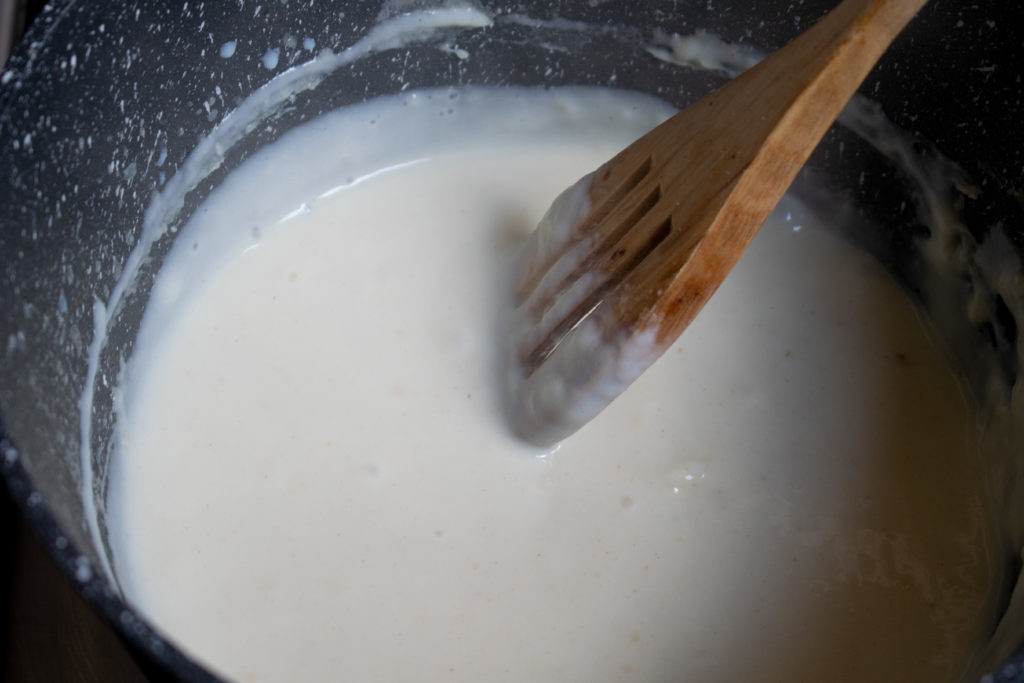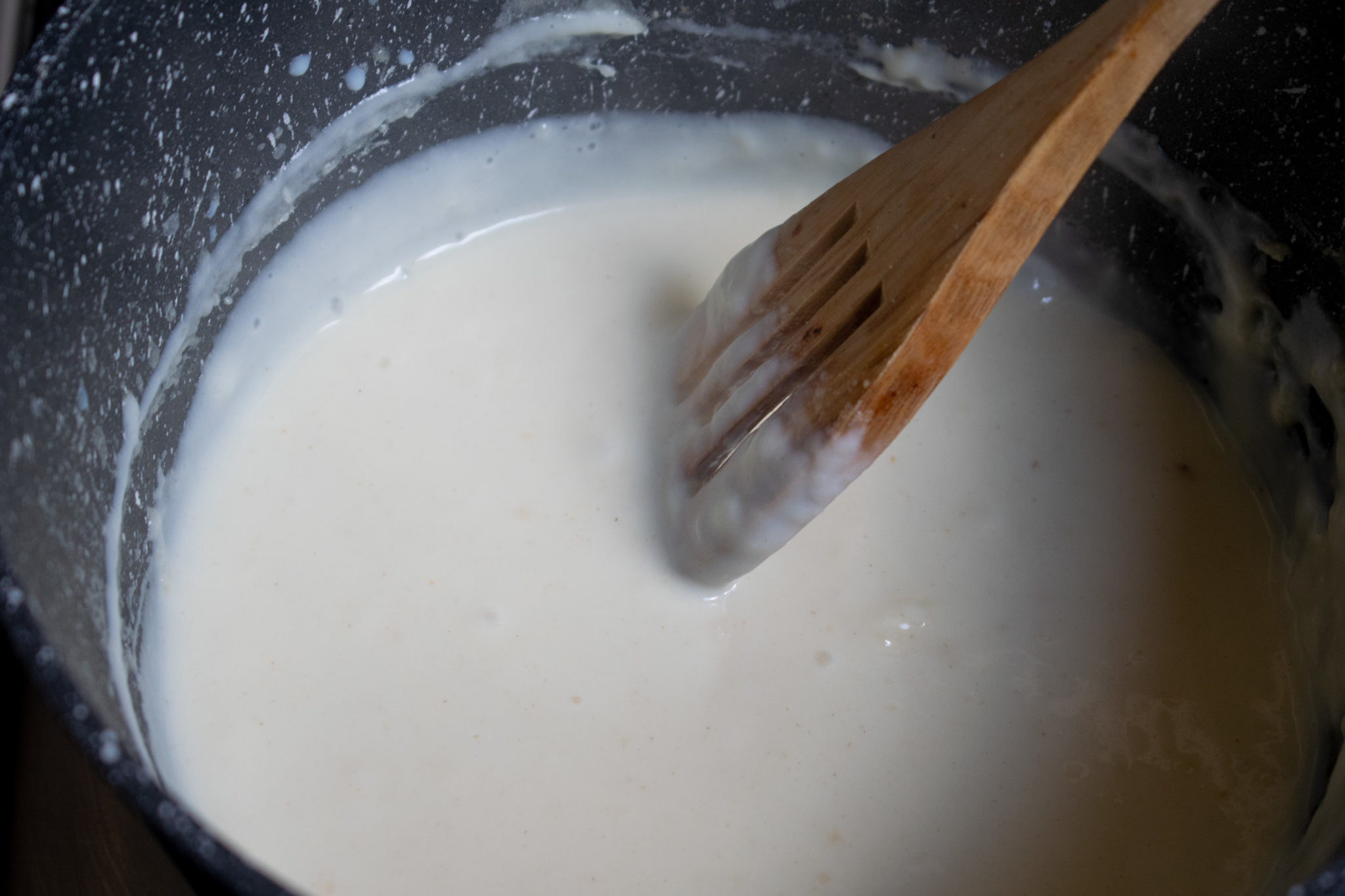 19. Once the sauce is smooth, add in the cheese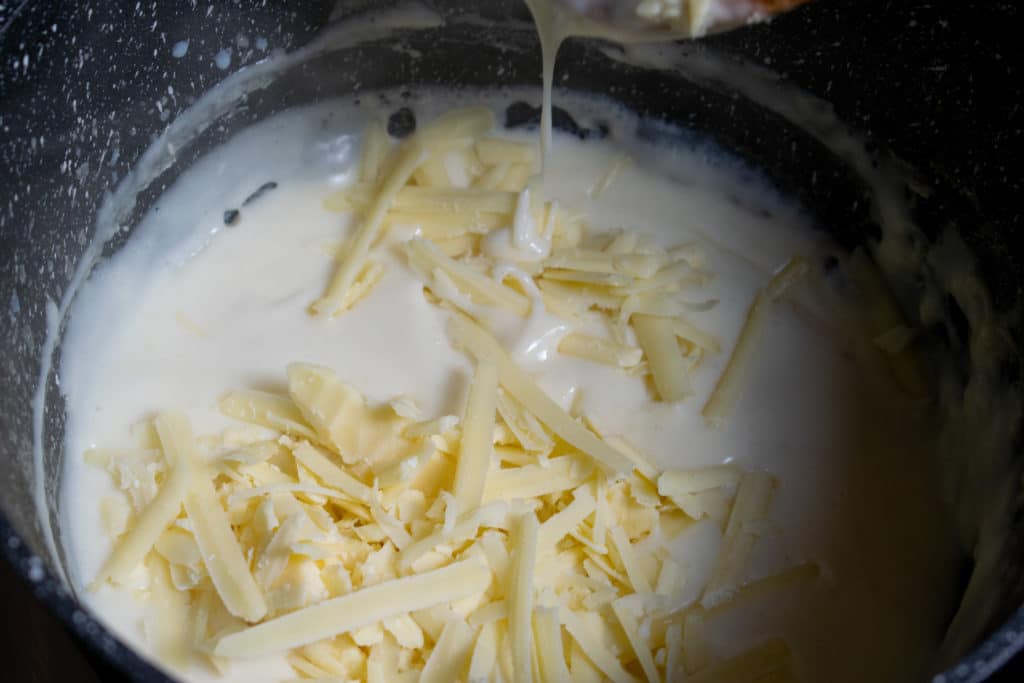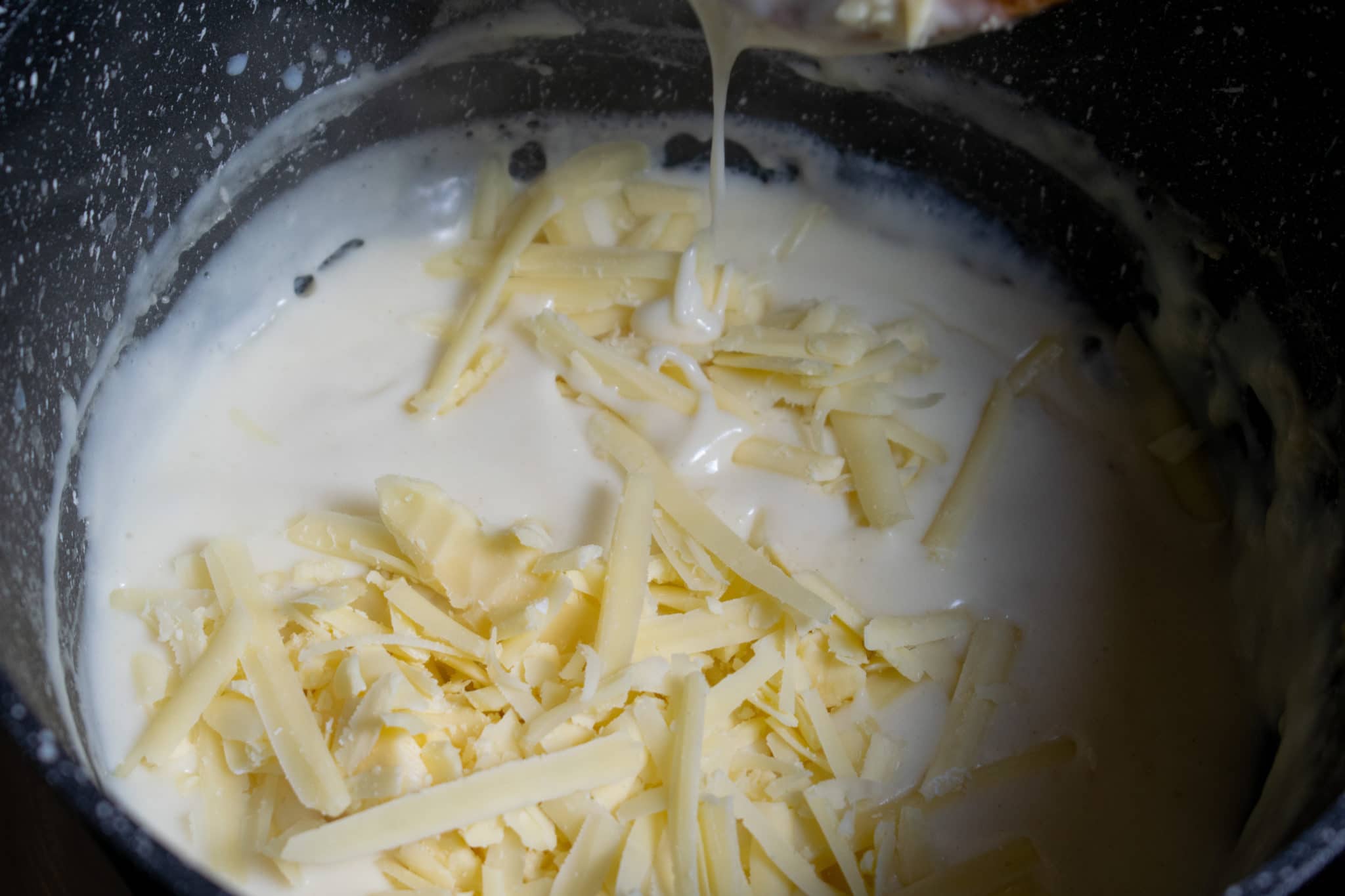 20. Stir until the cheese is melted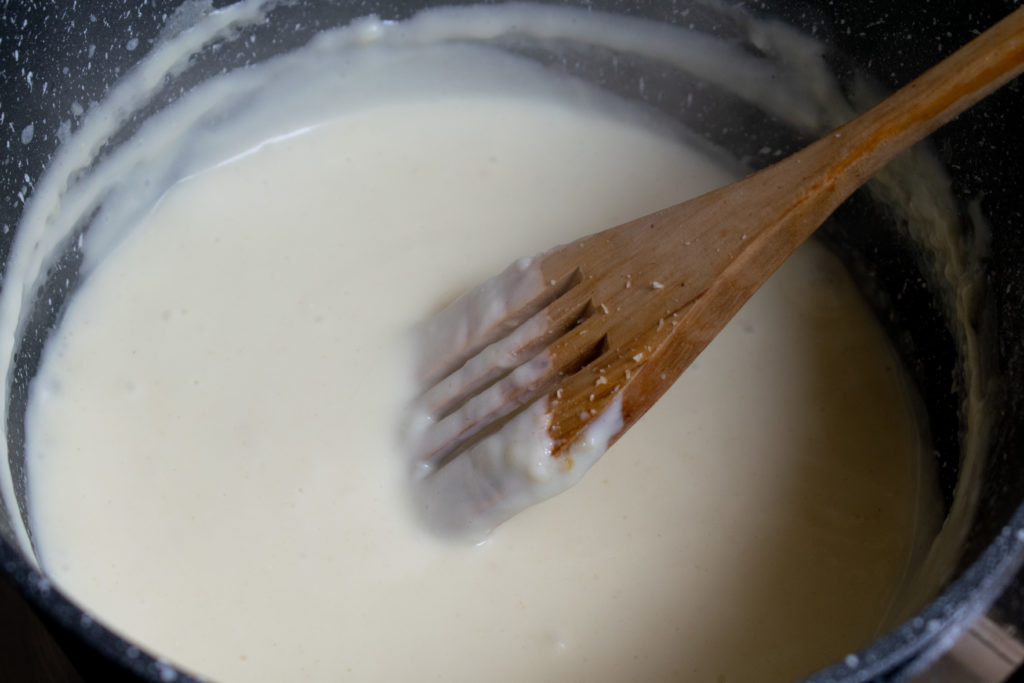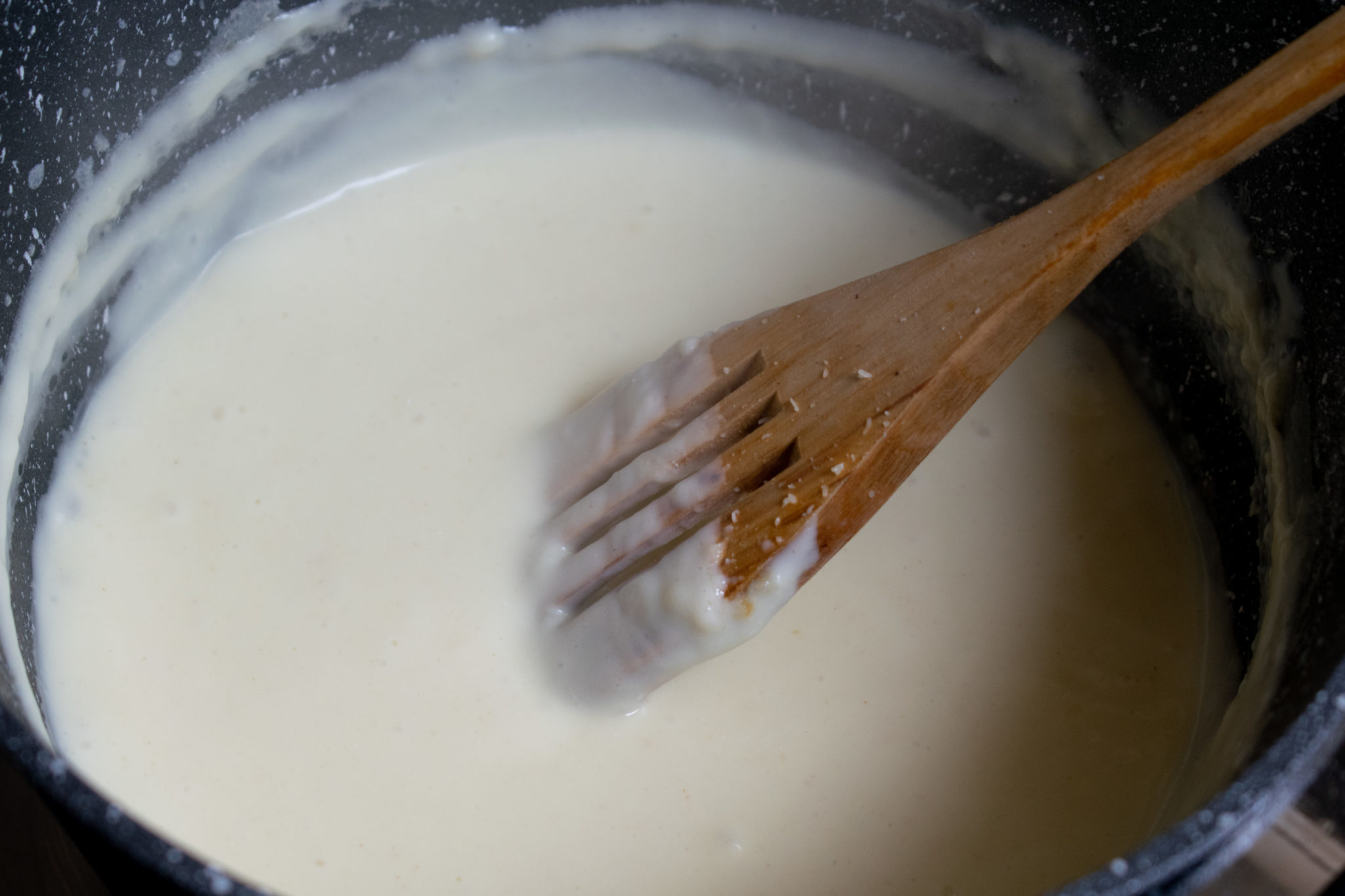 21. Then add in the garlic granules and stir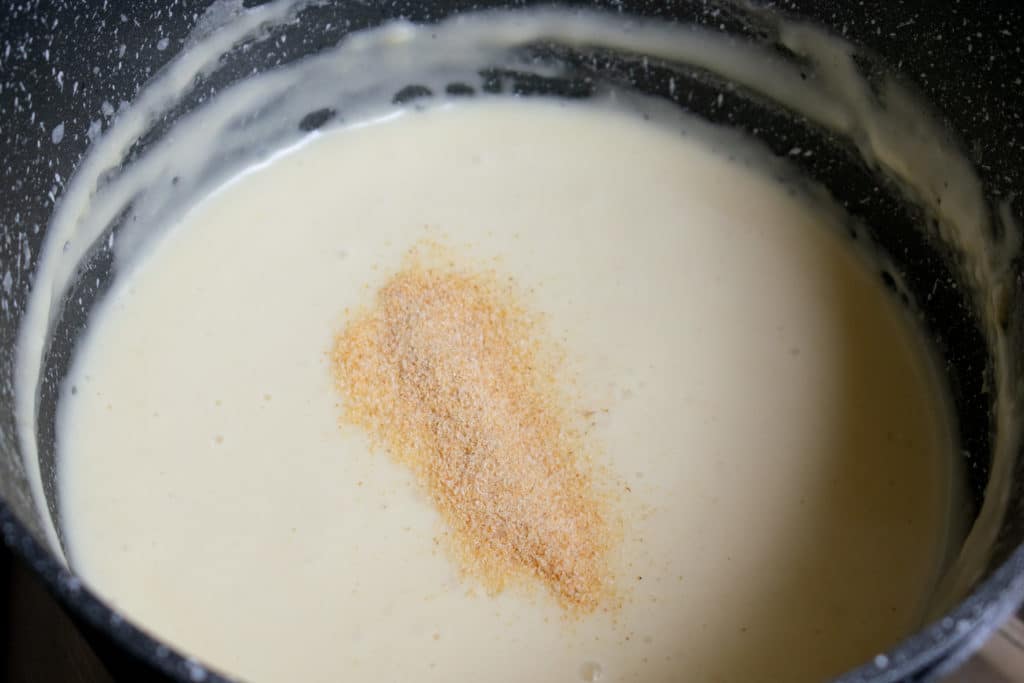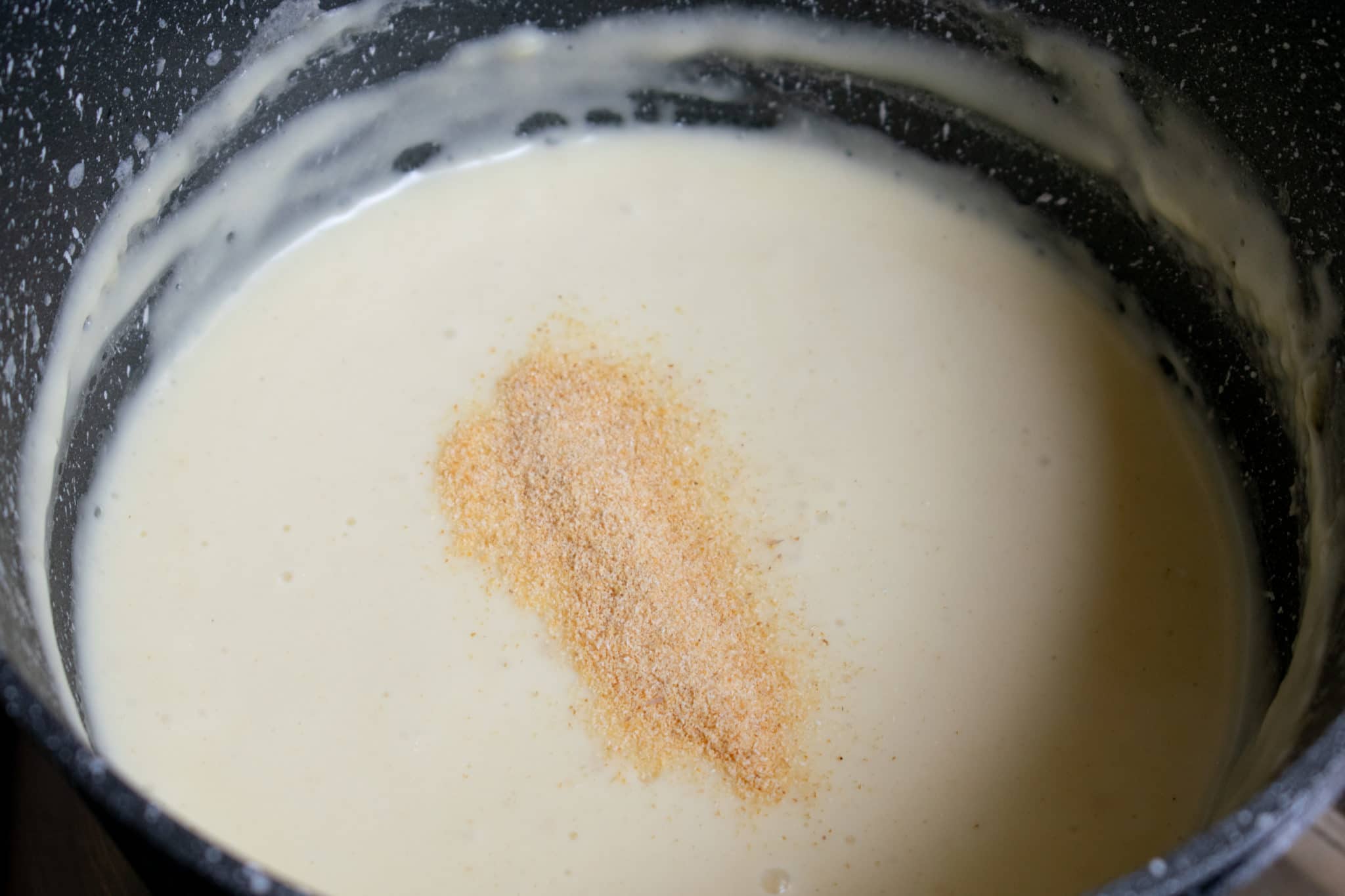 22. Stir to combine – then it's ready! Turn the heat off until ready to layer the lasagne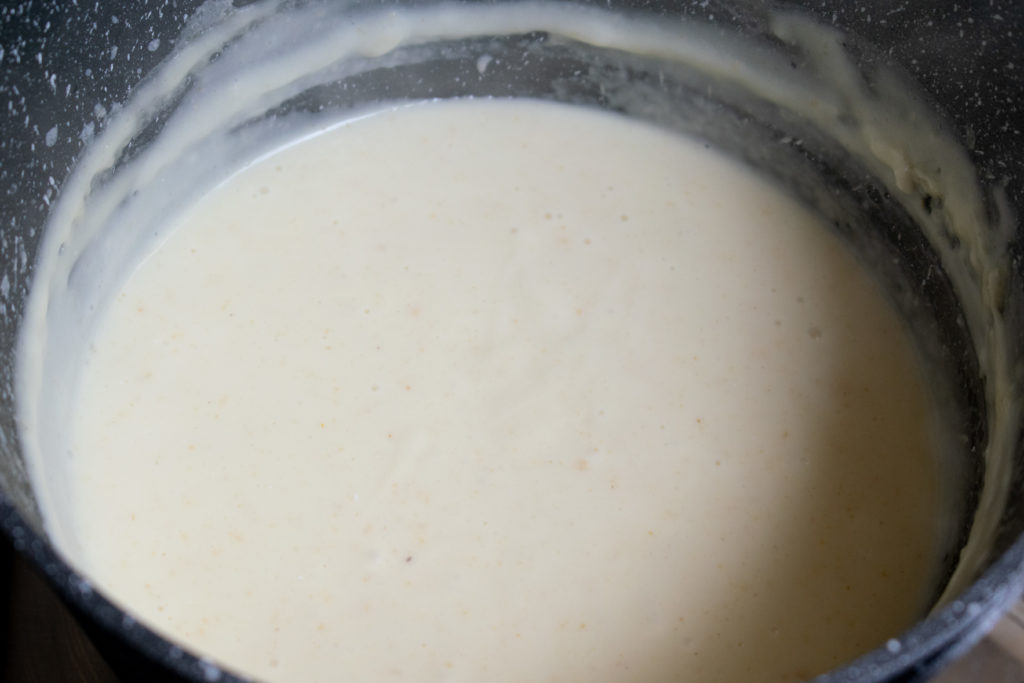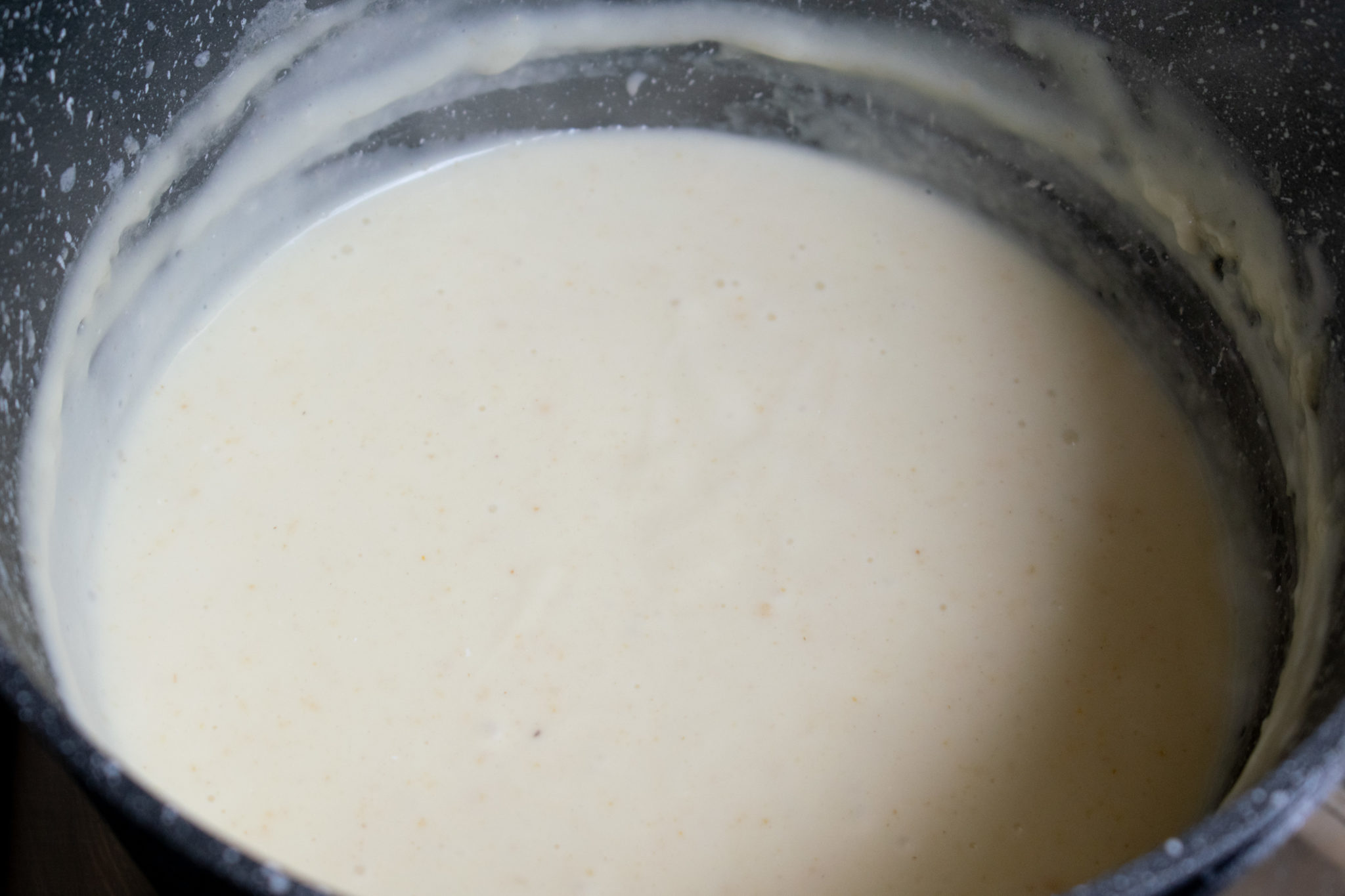 23. Once the beef has simmered for 30 minutes – it's ready to start layering. Begin with a thin layer of beef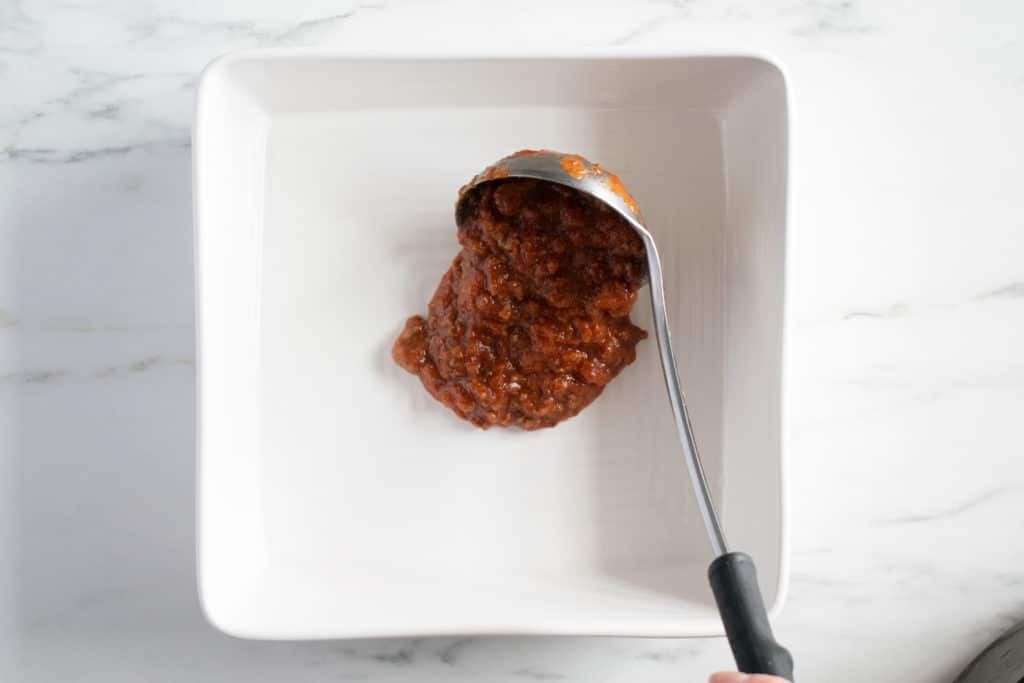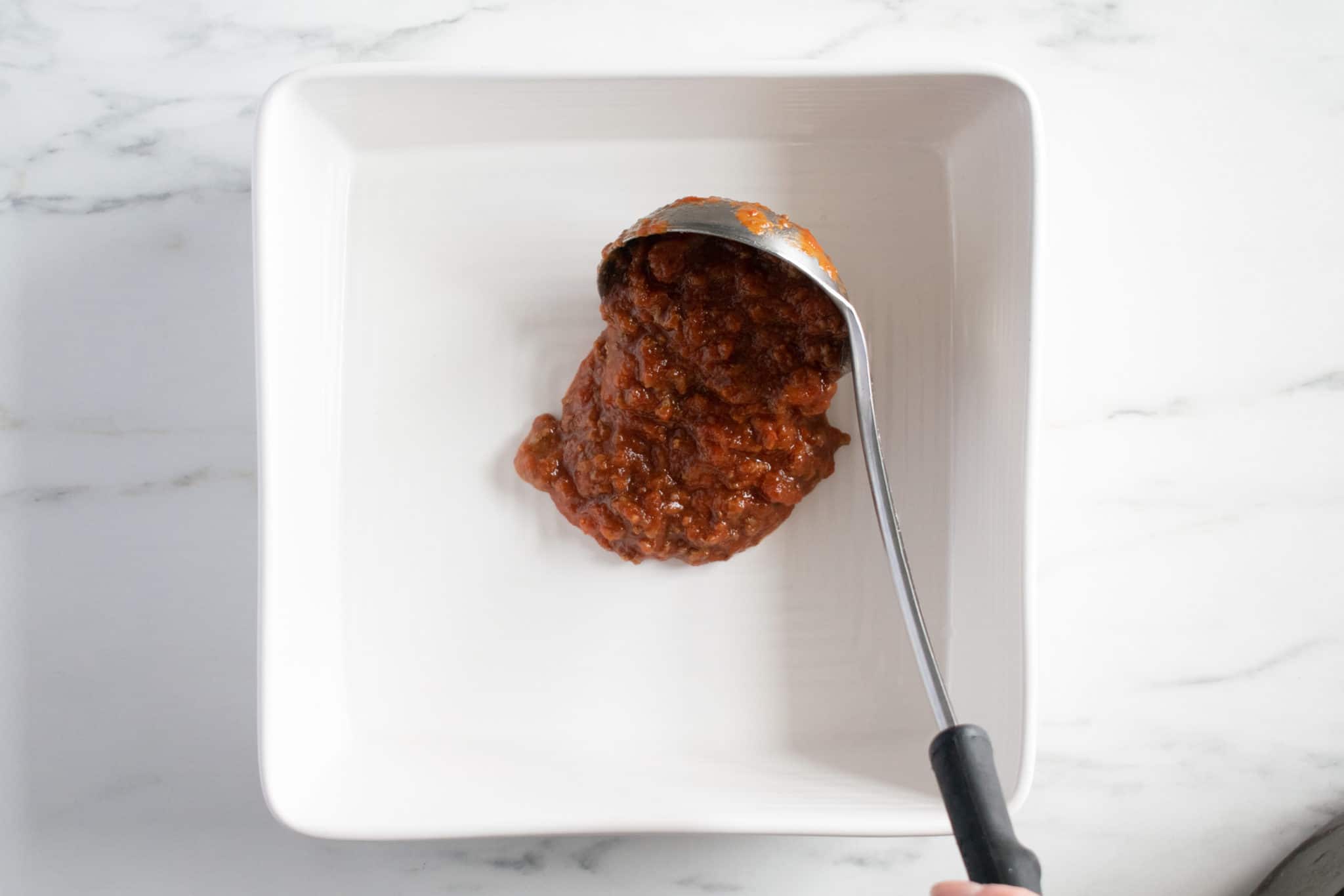 24. Spread to make the layer even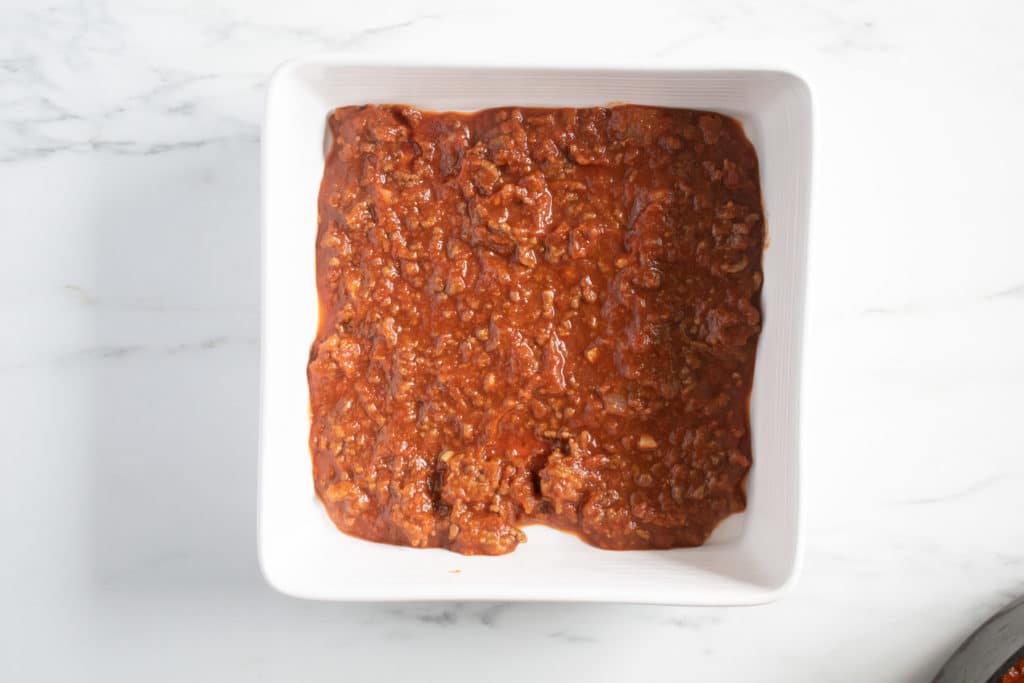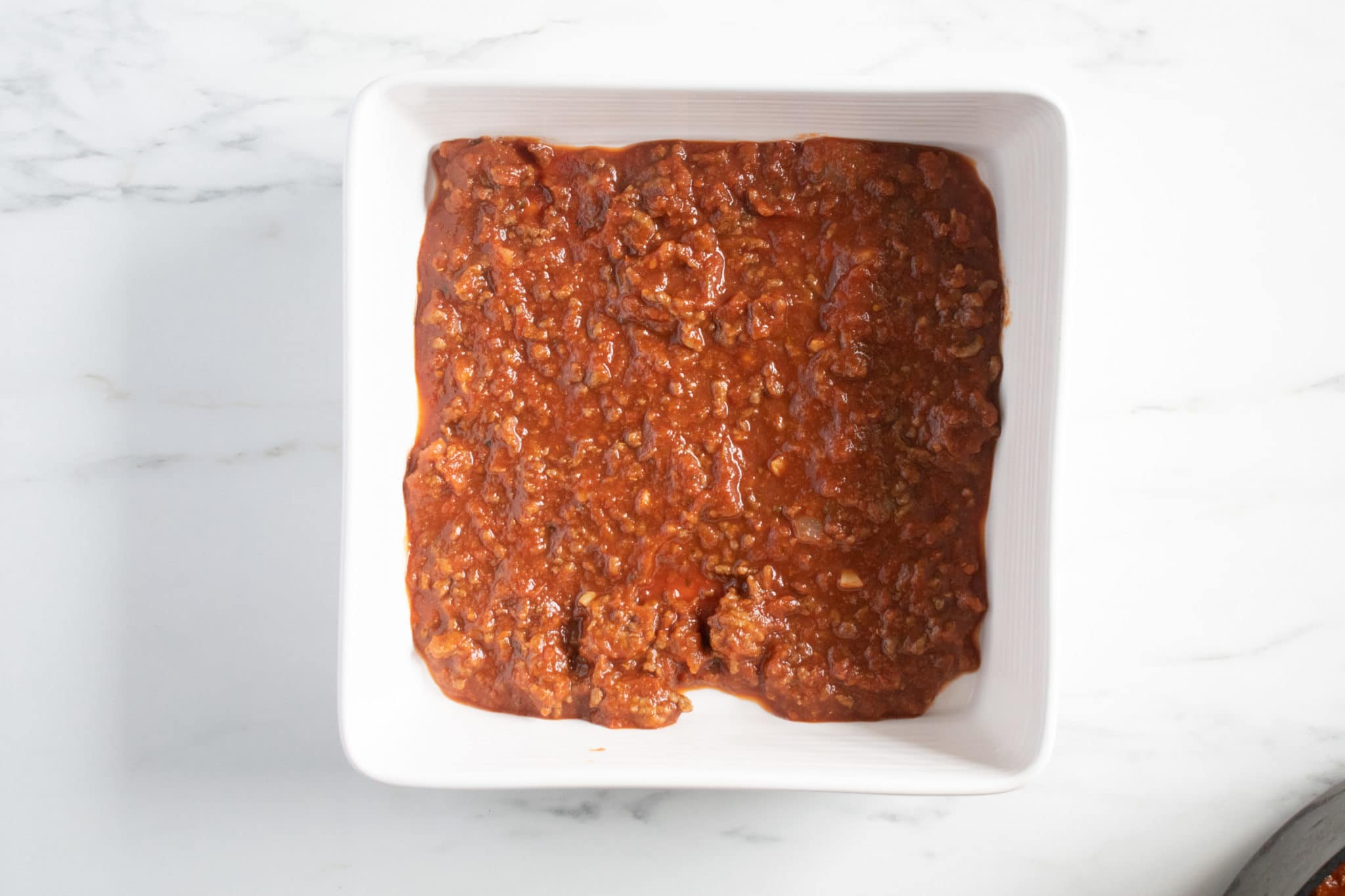 25. Then top that with a layer of the cheese sauce (use a spoon to spread it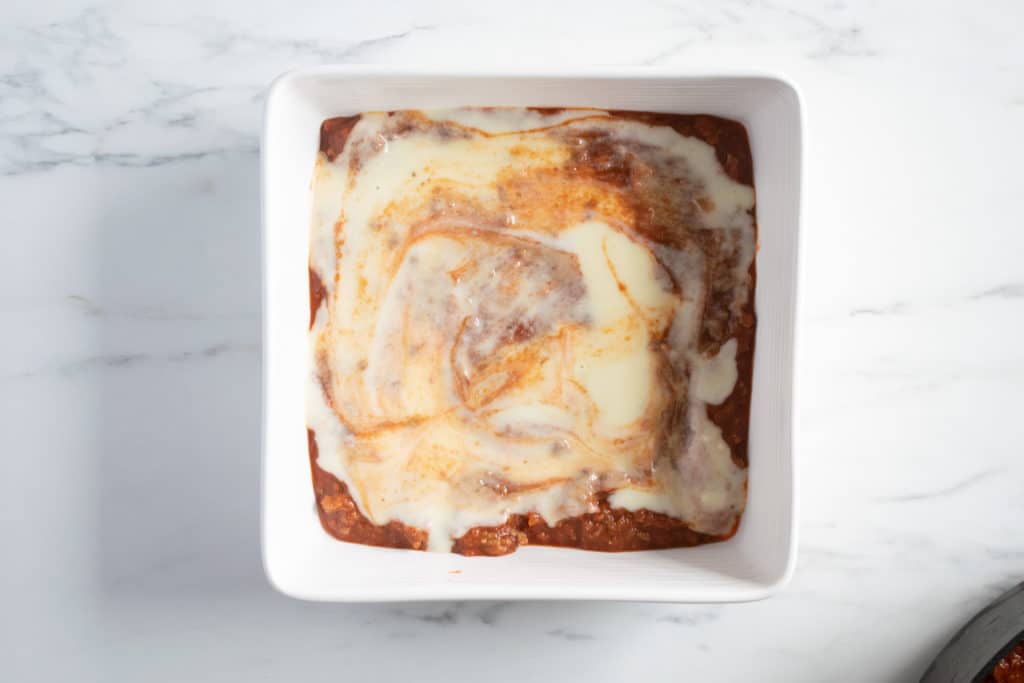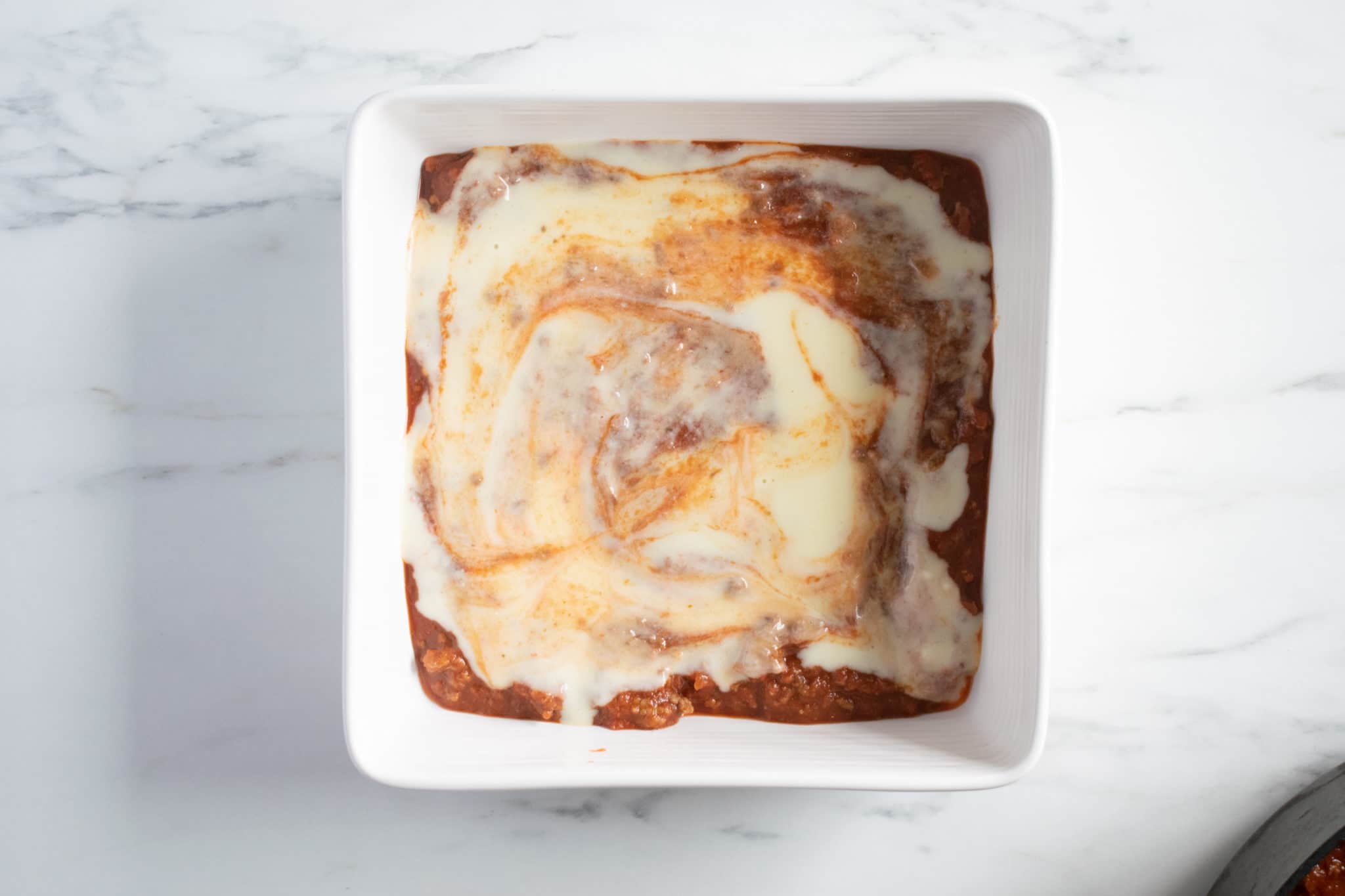 26. Then top with a single layer of lasagne sheets – I use dried, and just snap to crack and fill any gaps which are too small for a full sheet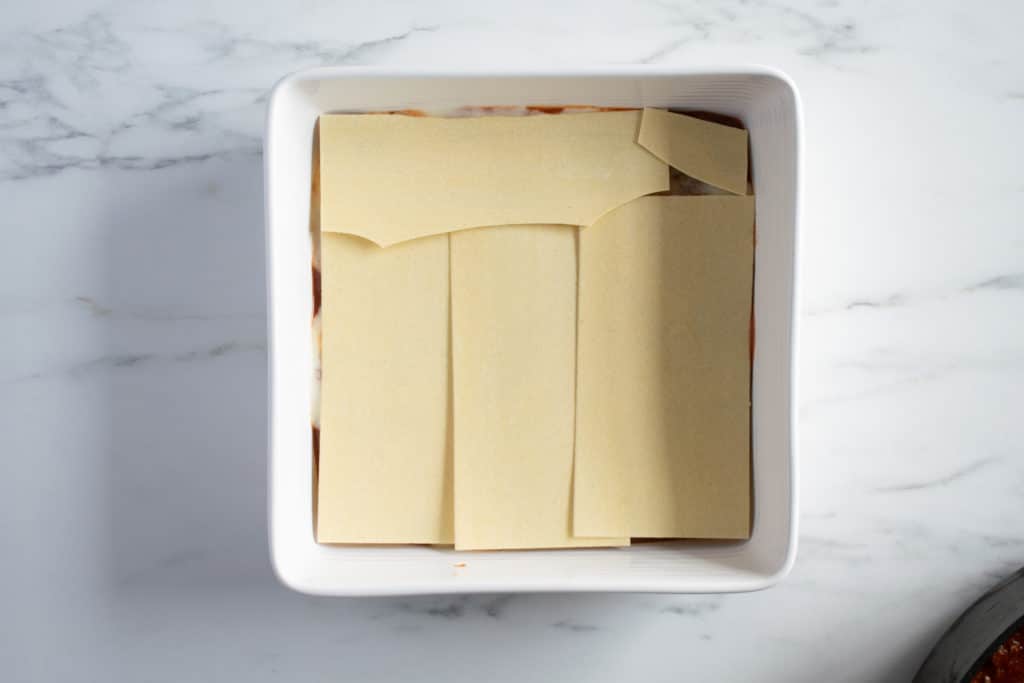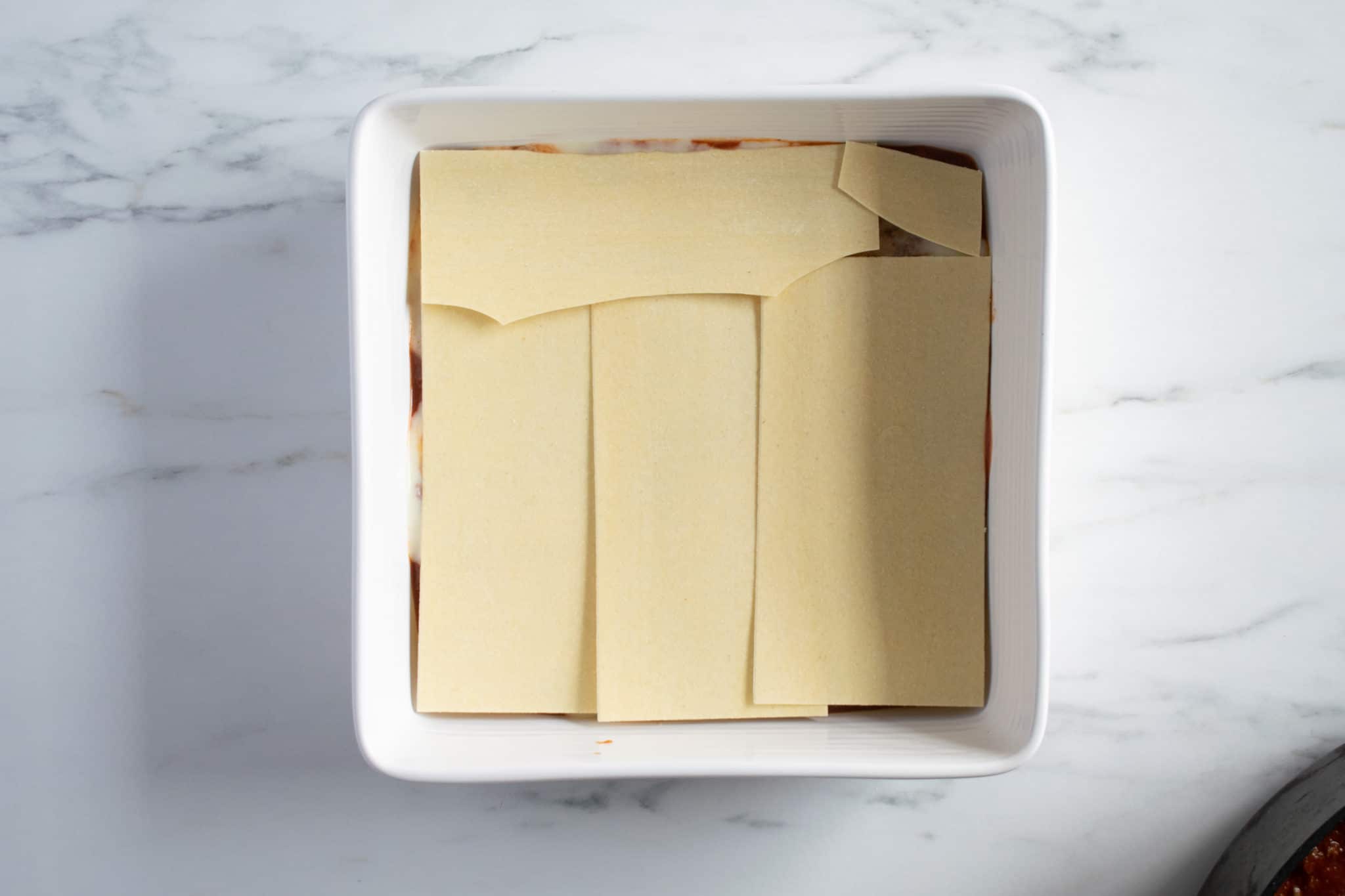 27. Then top this layer with another layer of beef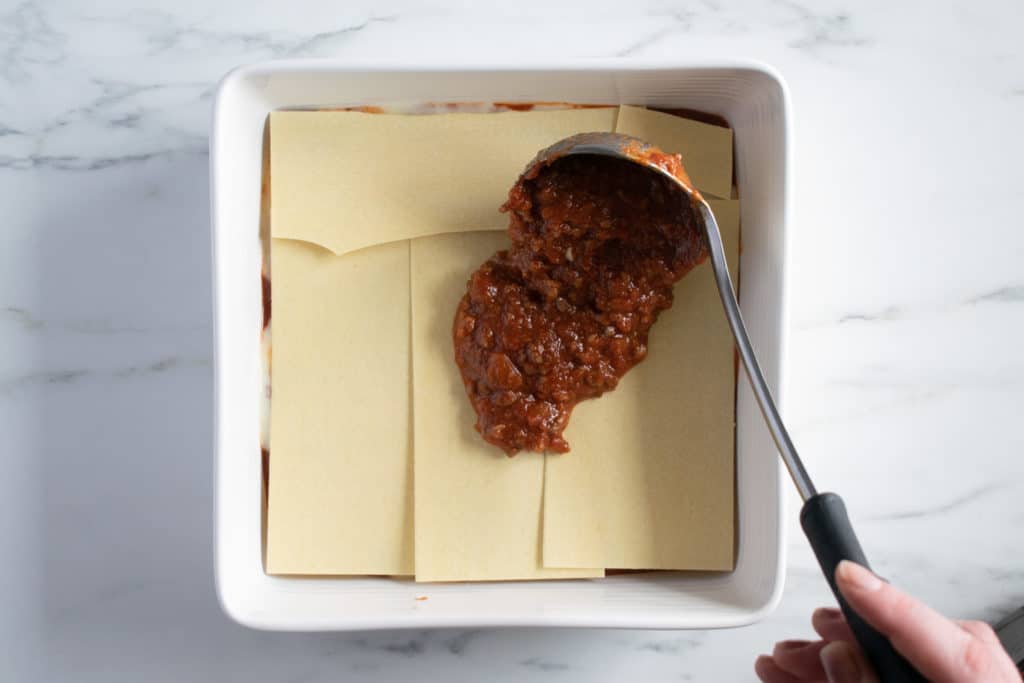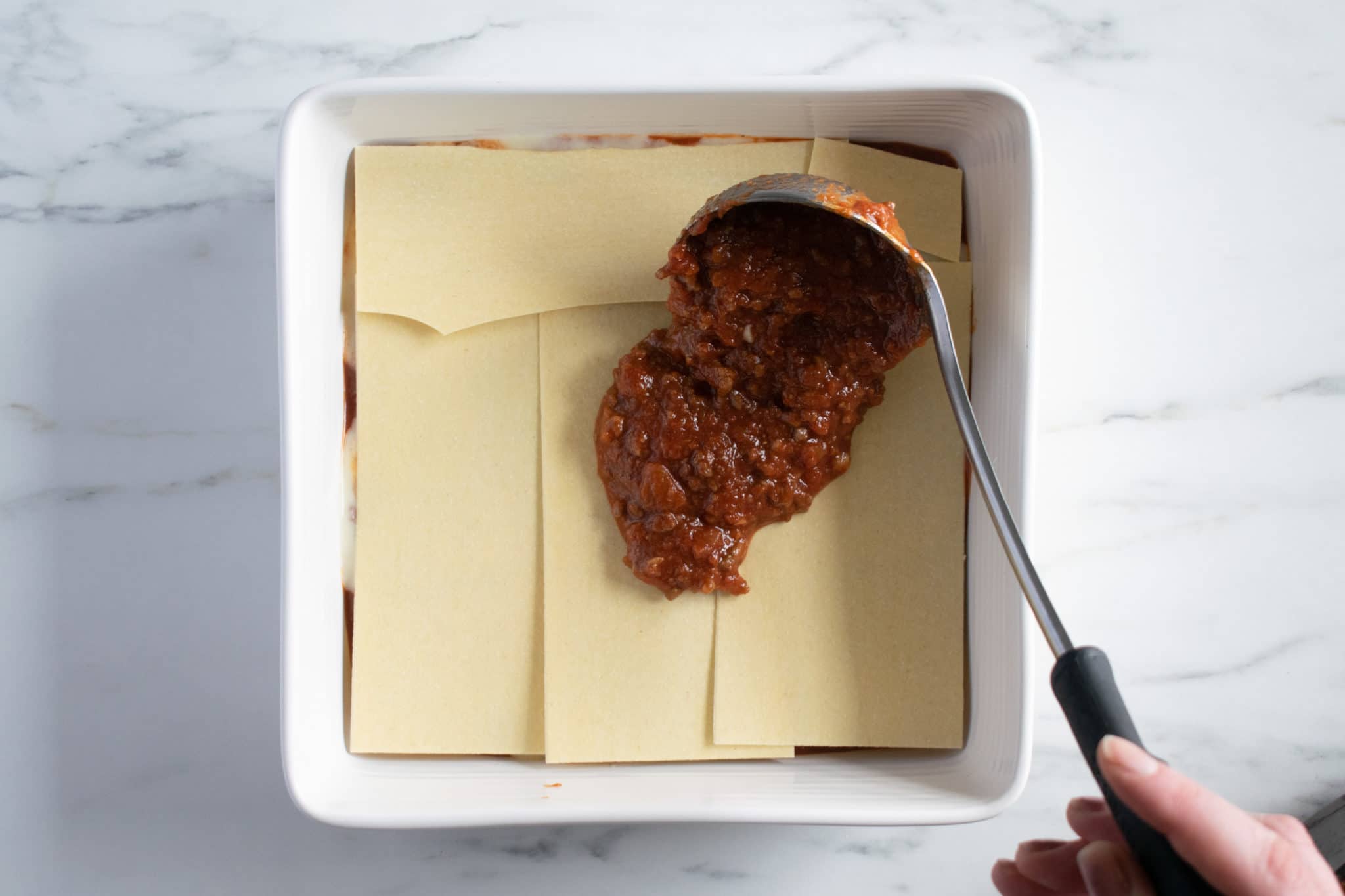 28. Then cheese sauce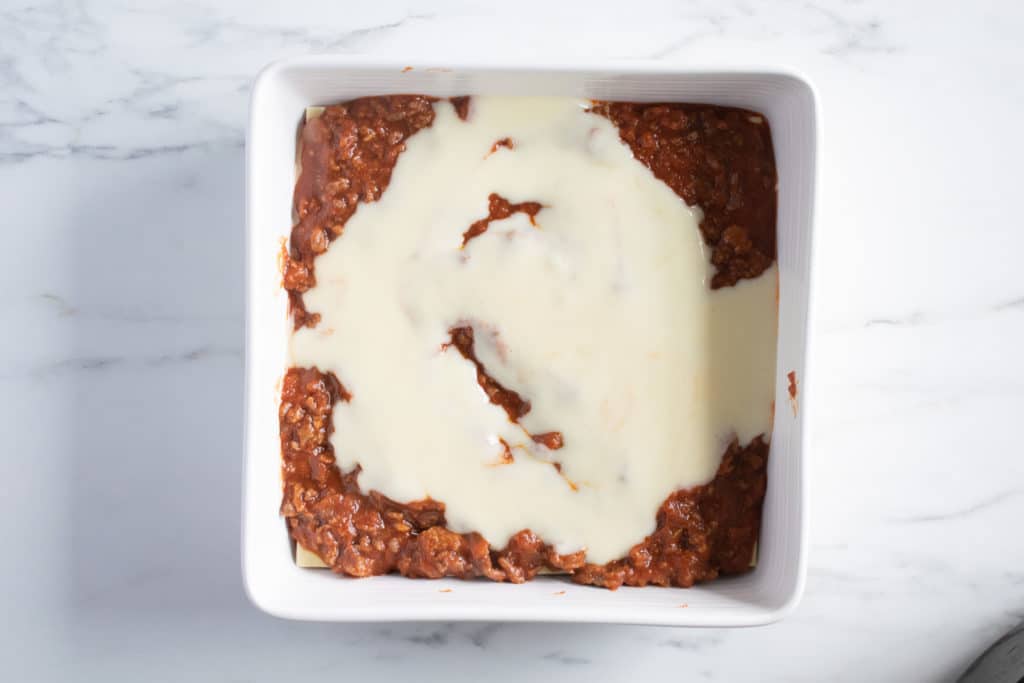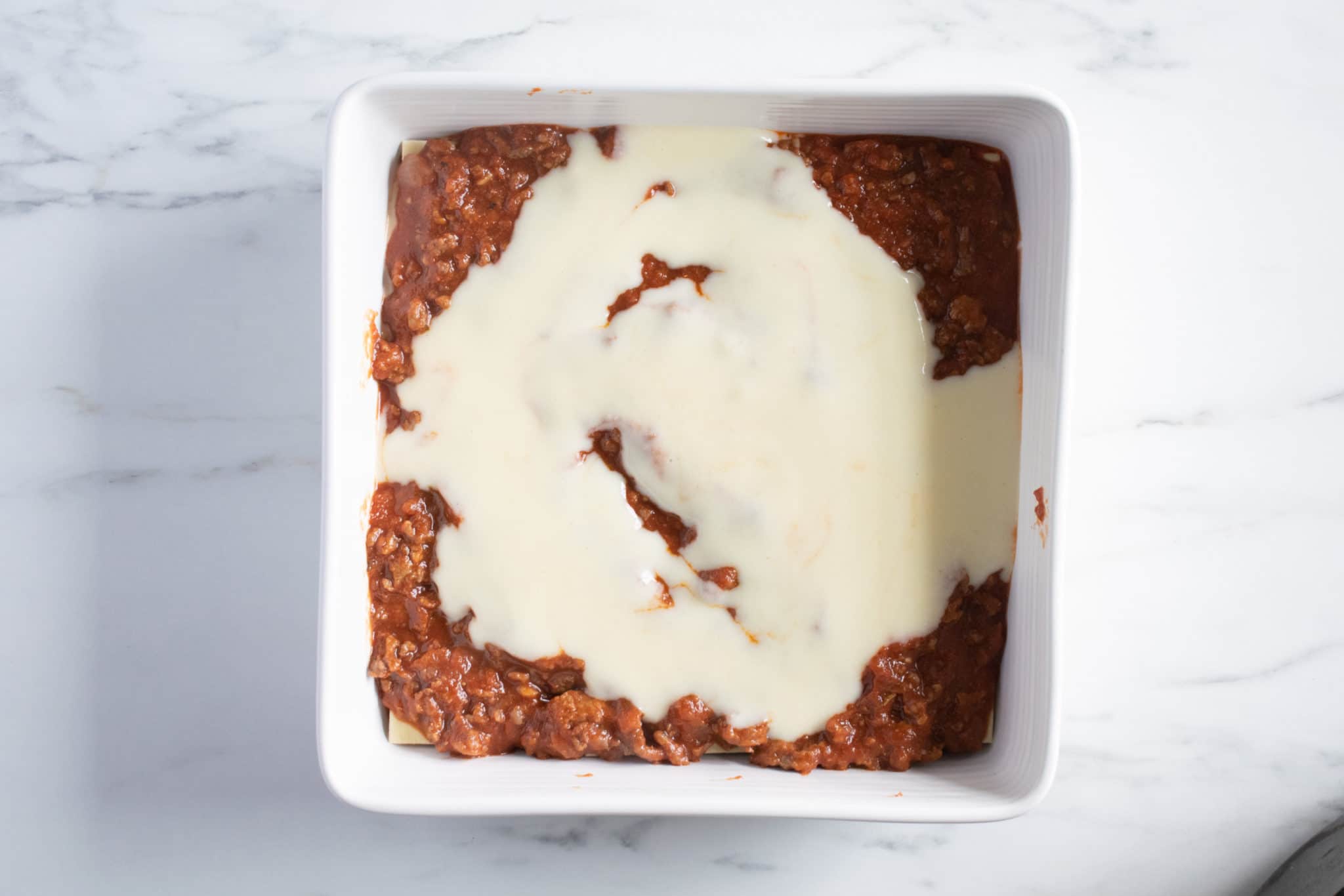 29. Then another layer of lasagne sheets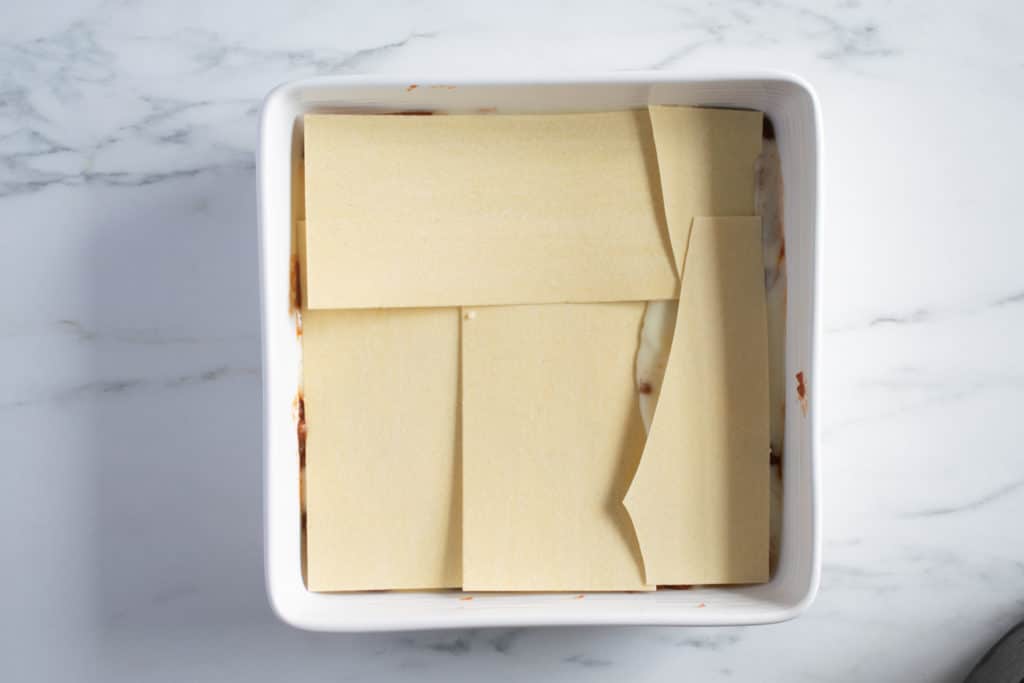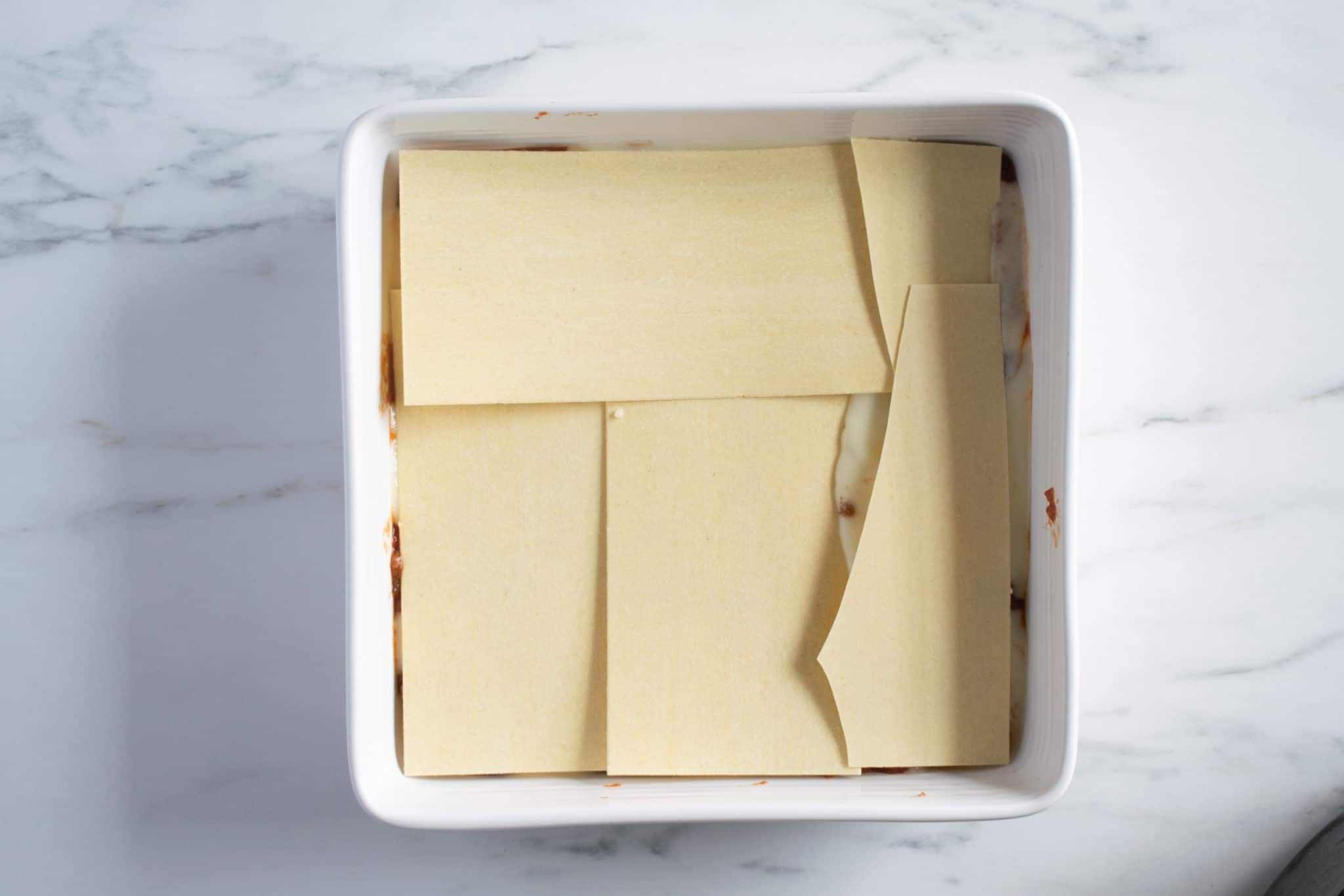 30. Repeat this for one more layer, so, all the remaining beef, cheese sauce, pasta sheets, then, on your final, top layer – pour over just a layer of cheese sauce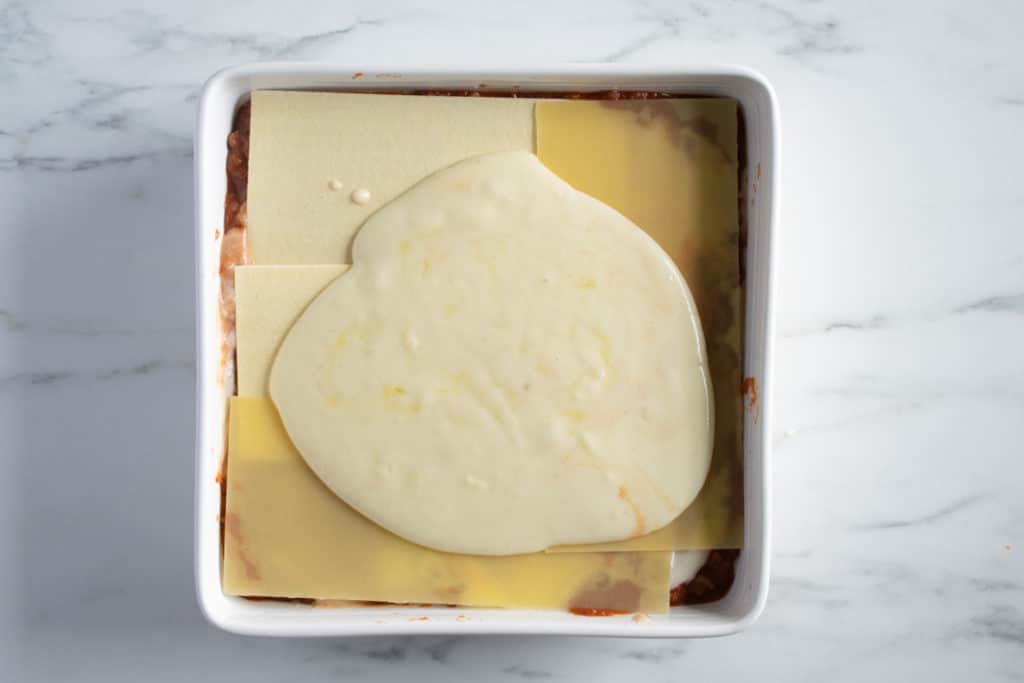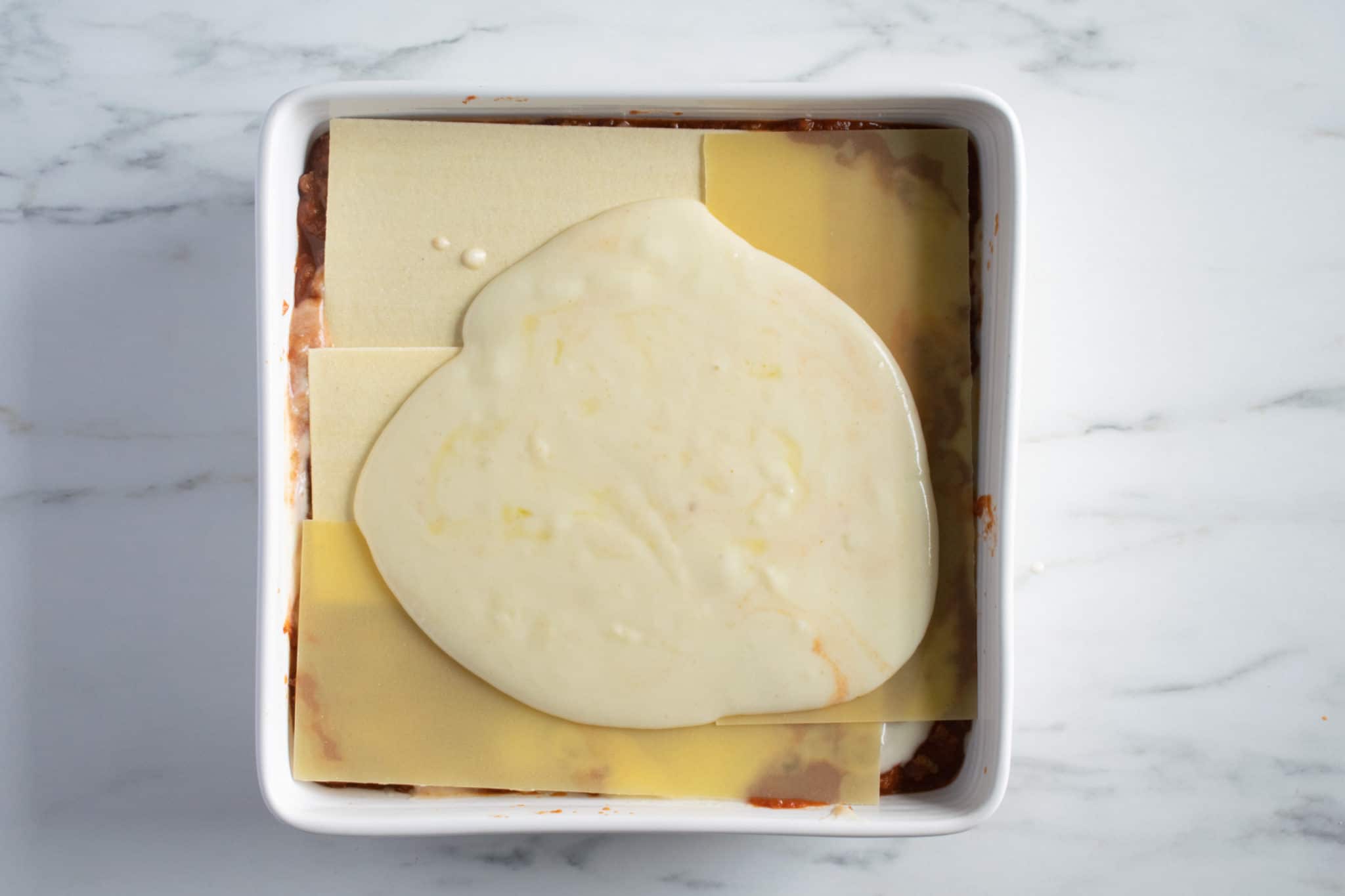 31. And top that with grated cheese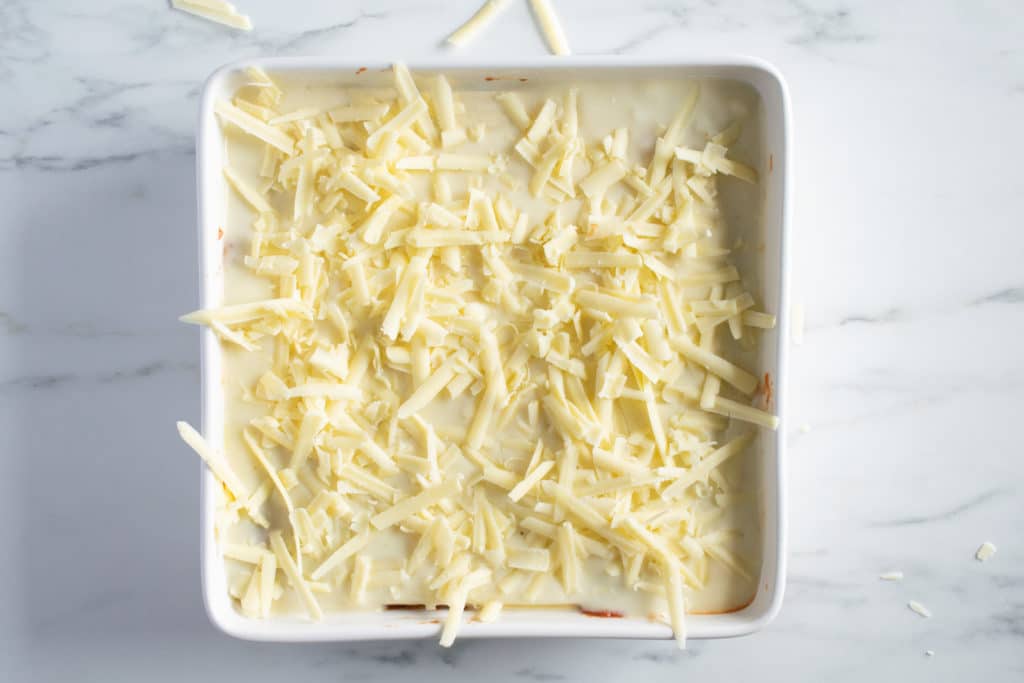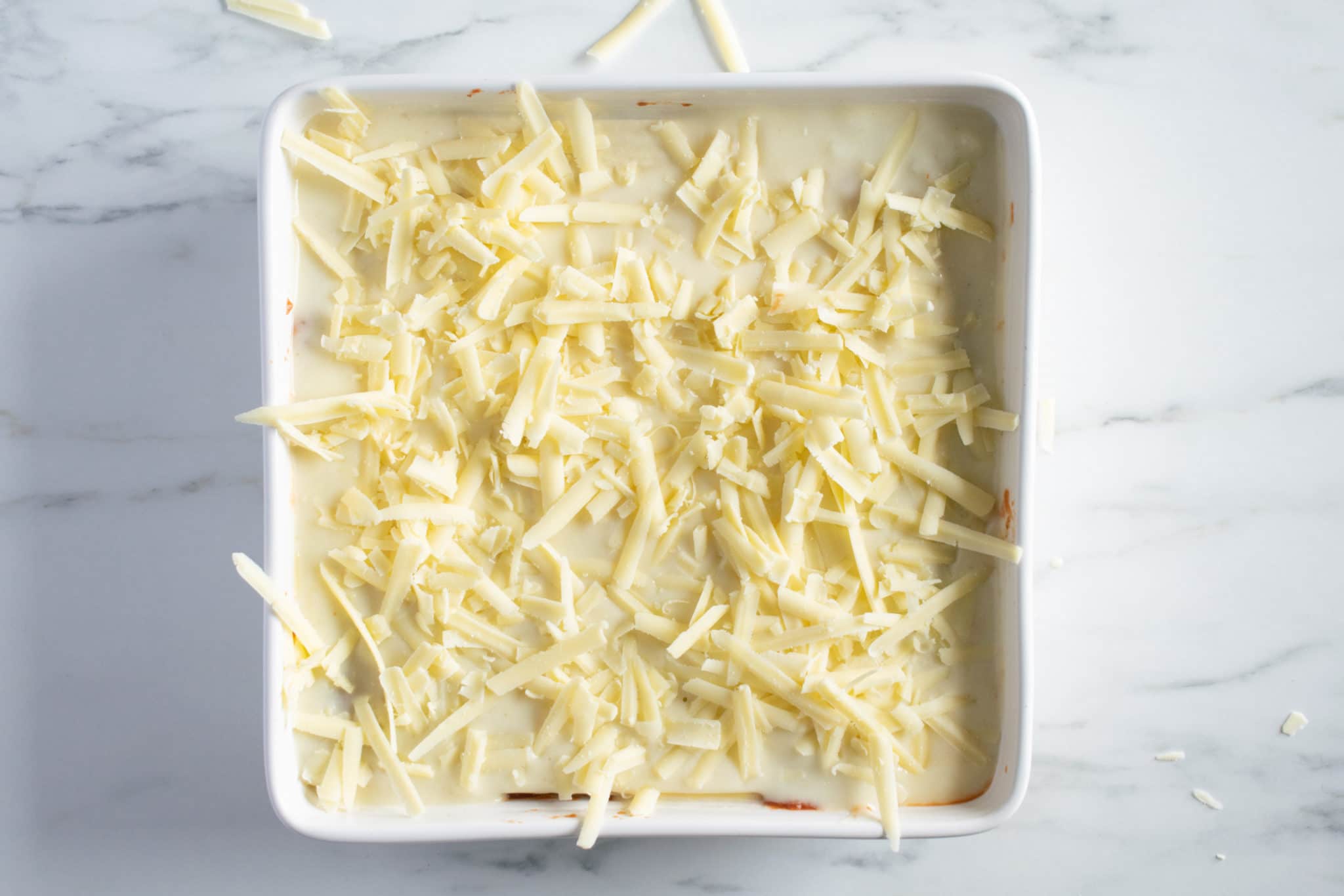 32. Cook at 190C for 40 minutes – until the top is browned and bubbling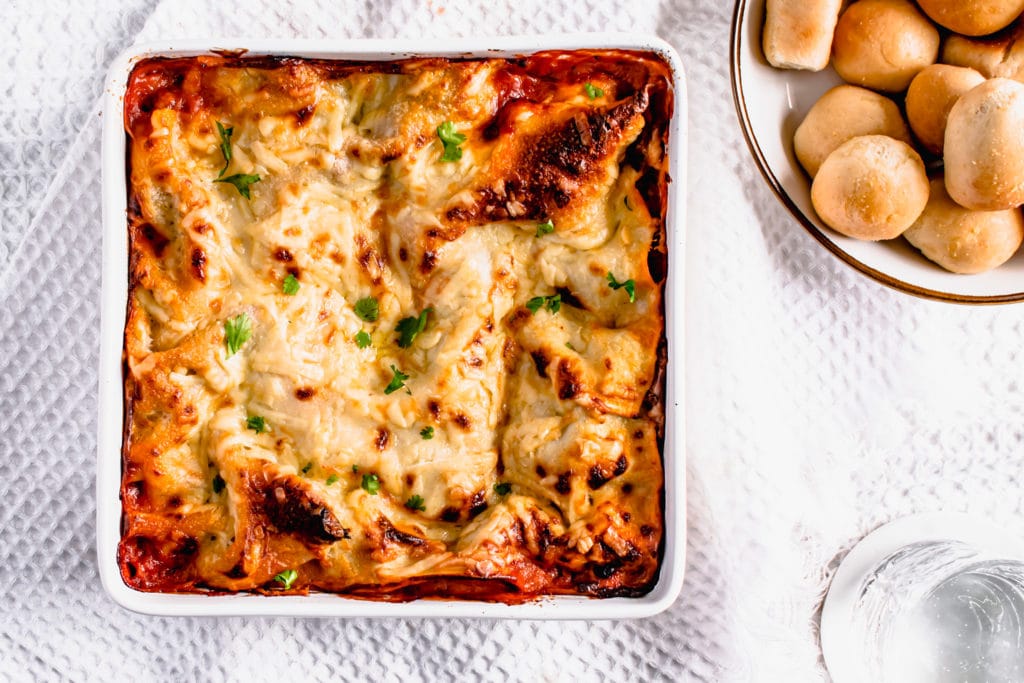 33. Allow the lasagne to cool for 10 minutes + before serving
Yield: 6 Servings
Best Ever Lasagne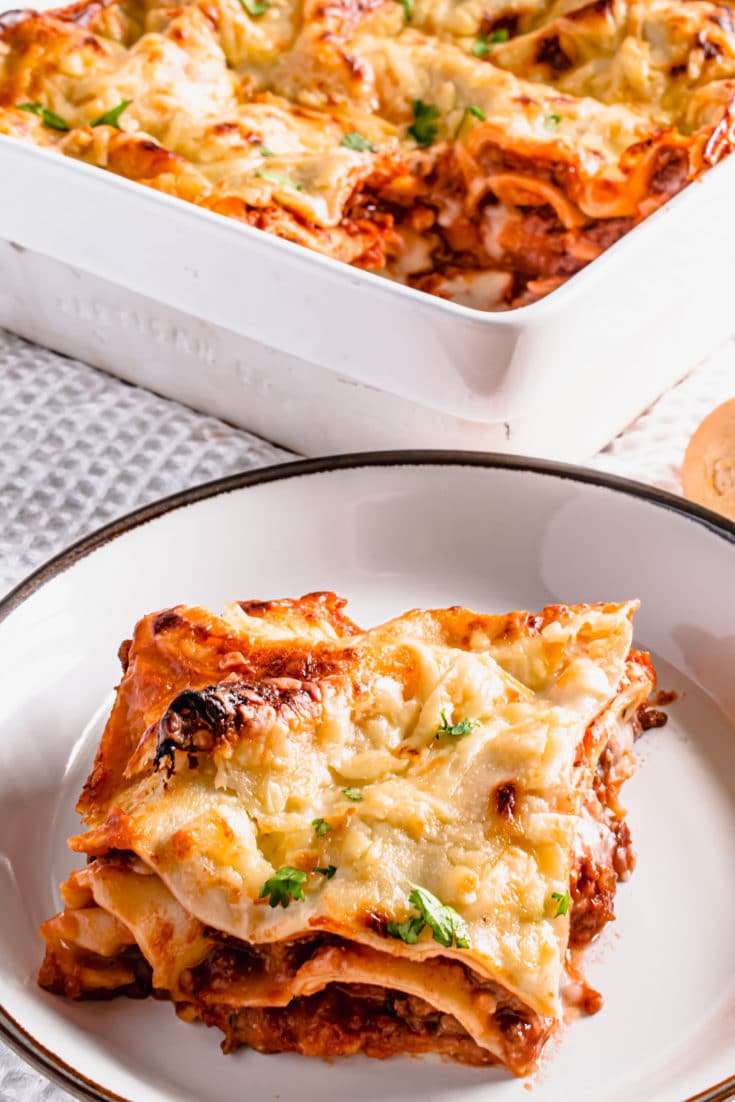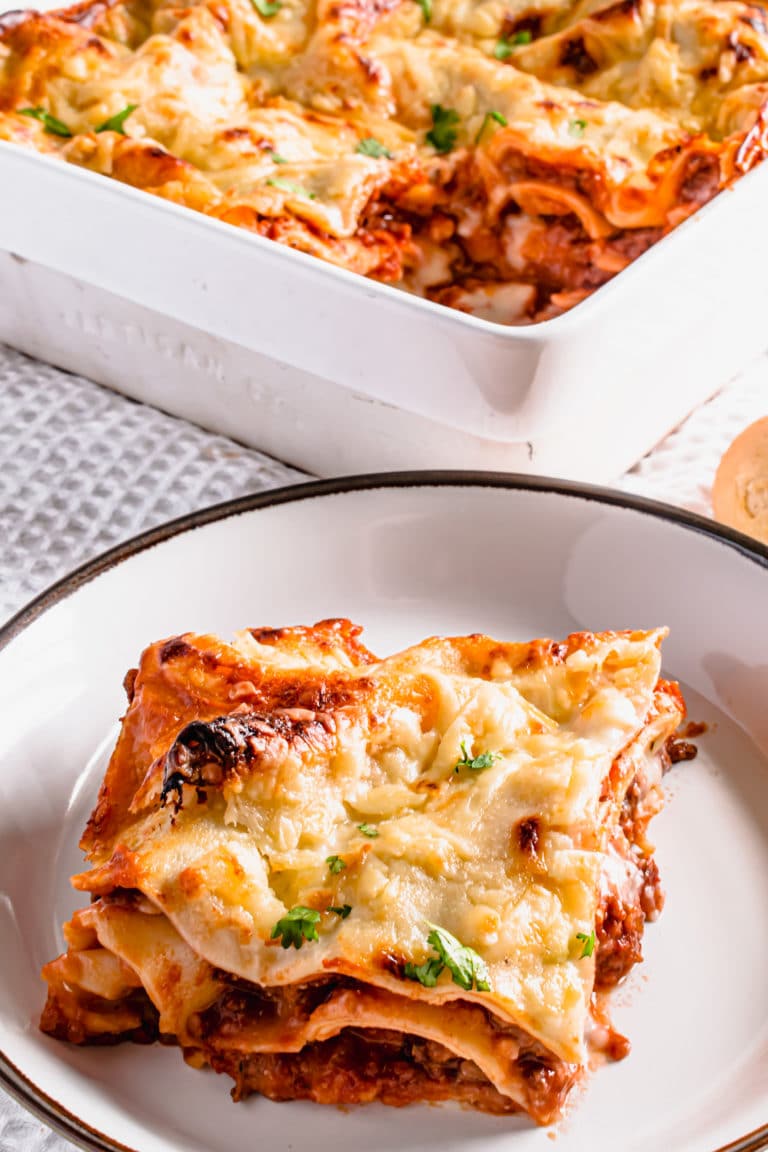 My go-to family lasagne recipe. This recipe is absolutely delicious - rich layers of garlic-tomato beef layered with a cheddar cheese sauce and lasagne paste sheets.
Additional Time
5 minutes
Total Time
1 hour
25 minutes
Ingredients
Lasagne pasta sheets (dried or fresh)
For the ragu:
1 tbsp oil (whichever you have in - vegetable, rapeseed, sunflower etc)
500g minced beef
1 onion
2 garlic cloves
1 tbsp Italian seasoning
1 beef stock cube
150ml water OR red wine
1 tbsp tomato puree
2x 400g tinned tomatoes
For the white sauce
1 tbsp butter
1 tbsp plain flour
300ml milk
100g mature cheddar
1 tsp garlic granules (optional)
1/2 tsp salt
To Serve
Cheddar cheese
Garlic bread
Instructions
Making the ragu:
Finely dice the onion and garlic
To a large, non-stick pan add oil and turn to medium heat
Pour in the diced onions and garlic - stir, and cook for 2-3 minutes (stirring often) until they begin to get some colour
Next, add in the minced beef. Once in the pan, begin to break up into small pieces using your spatula/spoon. Continue to cook the beef until it is brown throughout and no pink remains - stir often to incorporate the onions and garlic
Once the beef is cooked through, drain any excess oil from the pan
Add in the Italian seasoning - stir and cook for 1 minute
Then, add in the water or red wine, and stock cube
Stir to dissolve the stock cube and cook on a simmer until the liquid reduces by half (about 5 minutes)
Next, add in the tomato puree, tinned tomatoes and sugar - stir to make sure all are combined and bring the temperature to a simmer
Put a lid on the pan and cook on a LOW simmer for 30 minutes
Whilst this is simmering, skip to the 'sauce' section of the recipe
After 30 minutes turn the heat off - stir, then you're ready to assemble the lasagne!

Making the sauce:
Whilst the ragu is simmering, you can make the cheesy sauce 🙂
Grate the cheese
Heat a non-stick saucepan to low heat
Add in the butter until it has melted
Then tip in the plain flour, stirring with a wooden spoon until a paste forms
Cook this paste on low heat for 2 minutes (stirring throughout)
Next, GRADUALLY add milk - a little at a time. As you add the milk in, stir continuously to mix with the paste. You're aiming for a smooth sauce, so please don't add all the milk in at once, take your time to combine the paste and milk until smooth (as the milk heats up it'll help to melt the paste a bit too).
Once all the milk has been added, gradually begin to add in the grated cheese, stirring to melt as you do so
Cook for 3 more minutes, until the sauce is thick and smooth
Sprinkle in the garlic granules (if using) and salt - stir to combine
If the sauce is too thick, add some more milk
Once cooked, turn the heat off

Assembling the lasagne:
Once the ragu and cheese sauce are cooked you can assemble the lasagne!
Choose a deep-sided dish to make your lasagne - ideally rectangular or square and not too 'wide'.
Begin by spreading a layer of the ragu on the base, then top with a layer of cheese, then top with a single layer of lasagne sheets (you want the layers to be even, so use about 1/3rd of your beef here, and 1/4 of your cheese sauce - saving cheese sauce for the top, too )
Repeat this - layering beef, cheese, lasagne sheets - as many times as you can (I tend to average 3 layers in my dish - but this will depend on the width of your dish
Once you have repeated this and your top layer is a lasagne sheet - pour the remainder of your cheese sauce on top of this
Grate some more cheddar on the top
Cook this in the oven on 180C for 40 minutes (or, if you're not ready to cook, place in the fridge for up to a day until you're ready to bake it)
Once cooked, allow the lasagne to cool for 10 minutes before serving (this will allow everything to 'set' so it's holds together when you serve
Notes
You can use either dried or fresh lasagne sheets.
Nutrition Information
Yield
6
Serving Size
1
Amount Per Serving
Calories

596
Carbohydrates

29g
Fiber

3g
Sugar

5g
Protein

45g
Nutritional data provided here is only an estimate. If you're tracking these things for medical purposes please consult an outside, trusted source. Thanks!