Chicken Legend burgers are one of the most popular items on the UK McDonalds menu.
McDonalds describe the burger as a "succulent chicken breast fillet in a crispy coating, with lettuce and Cool Mayo in a warm, toasted bakehouse roll". Here is a recipe to make a Chicken Legend inspired burger at home, a much healthier, tastier and cheaper way to feed the family!
So, here's the break-down on how to make the perfect chicken legend burger at home:
The Batter
The batter on a Chicken Legend is quite thin, and heavily peppered. The main flavors are salt and pepper – it's the pepper which brings the 'heat' to the coating. The best way to achieve the crispy chicken batter, without drying out the chicken, is to shallow fry these burgers, or, the alternative I prefer, is to use a halogen oven. Halogen ovens (also marketed as air fryers) are amazing at 'frying' foods with as little as a tbsp of oil – amazing right?!
The Bread
The bread used on the Chicken Legend is a 'bakehouse roll' – for this recipe I use a ciabatta as it's more readily available in supermarkets and has a similar density (with welcome air bubbles!). Use whichever bread you fancy when you go t the shops – but keep it on the denser side, so the fluffy bread doesn't overpower the burger.
The Mayo
The mayo on a Chicken Legend (and I believe, all mcdonald's sandwiches) isn't infact a mayonnaise, it's mayonnaise sauce (ingredients: Mayonnaise-Style Sauce: Soybean oil, water, prepared mustard (water, mustard seed, vinegar, salt, mustard bran), liquid egg yolk, vinegar, sugar, salt, xanthan gum, potassium sorbate , calcium disodium EDTA. CONTAINS: EGG, MUSTARD.). When I make this burger at home I keep it simple and use either my favorite garlic mayonnaise (the £1 Crucials one), or a low-fat alternative.
The Lettuce
The lettuce used in the chicken legend is Batavia lettuce – a really nice type of lettuce often found pre-packed in 'mixed leaf' salads. I'd recommend you get batavia over iceberg – but if you have iceberg in the house, it'll be really nice on there too!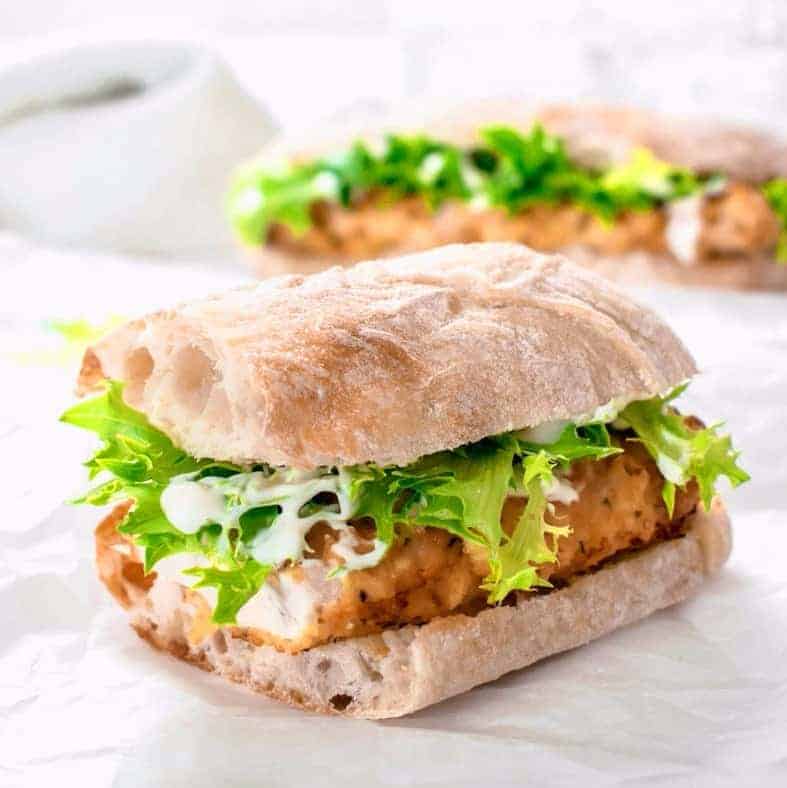 Overall – as you're making this chicken legend burger at home – you can play around with the ingredients and how you want to use them – let me know in the comments below how yours goes! Below is the recipe I used this evening:
Yield: Serves 4
Chicken Legend Recipe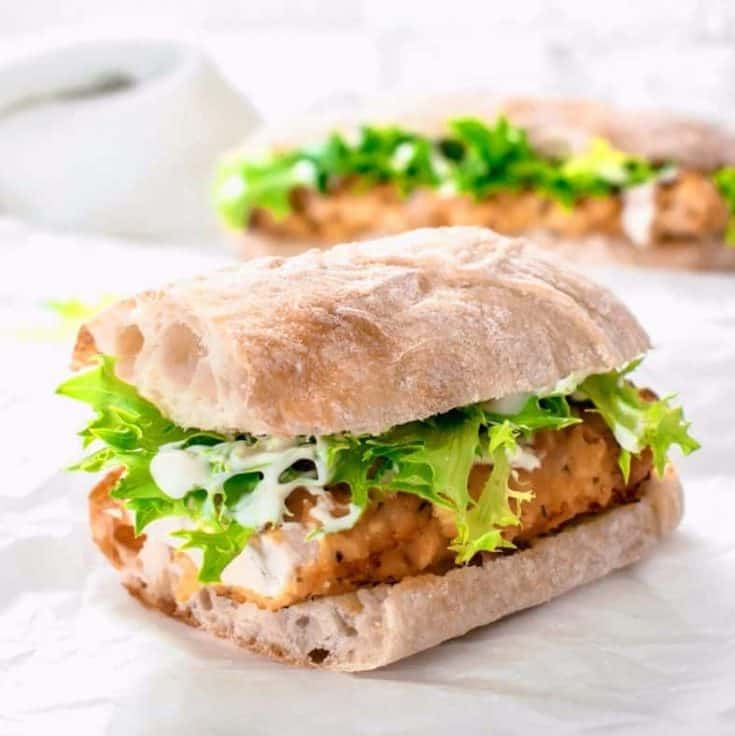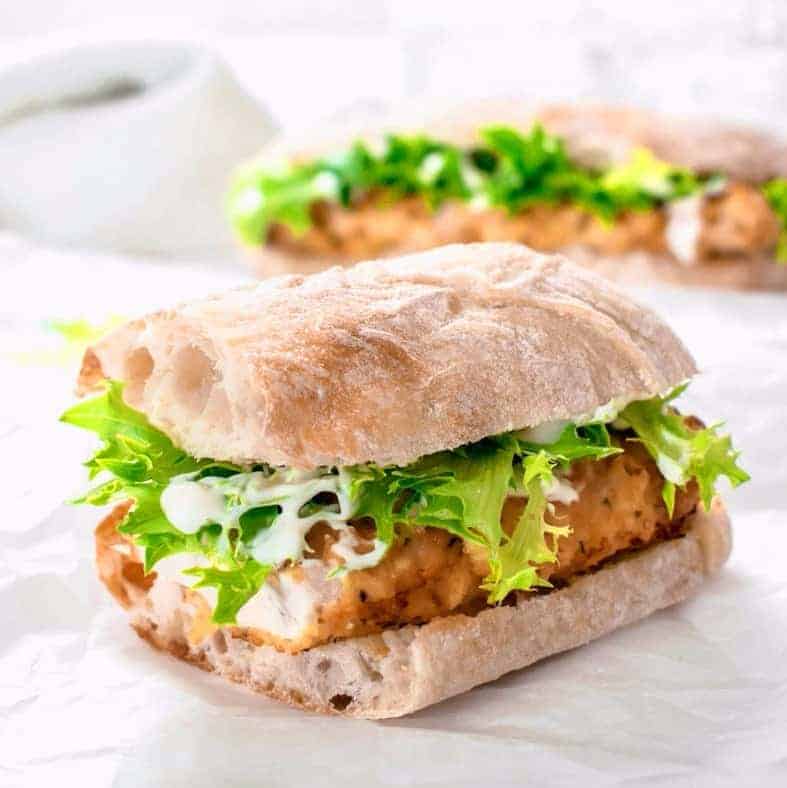 Make a McDonalds Chicken Legend inspired burger with this easy to follow recipe.
Ingredients
4 Ciabatta Buns
Batavia lettuce (Often in bags of 'mixed leaf' salad)
4 Chicken Breasts
200g Plain Flour
1 Egg
1 tbsp Black Pepper
1 tsp Salt
1 tsp Garlic Granules (Optional)
Mayonaise
Cooking Oil Spray
Instructions
Take the chicken breasts out of the fridge - trim of any fat and place between a chopping board and a sheet of cling film or foil
Take a rolling pin and use it to bash the chicken lightly so it is even in thickness - season with a pinch of pepper
Crack and lightly whisk the egg into a bowl
Mix the flour, pepper, salt and garlic granules (if using) into a different bowl
Take the chicken breasts and dip, one by one, into the egg mixture
Then dip the eggy chicken into the flour mixture - so the chicken is evenly coated
Spray the chicken with fry-lite cooking oil, and place into the halogen oven / air fryer - cook for 20 minutes, until coating is crispy and the chicken cooked through.
If you don't own a halogen oven or air fryer, you can fry the chicken in a pan, shallowly filled with oil - turning twice throughout cooking.
Check the chicken breast is cooked through by slicing and seeing juices run clear and meat white throughout with a crisp batter coating.
Slice ciabatta, and stack the chicken, lettuce, and mayonnaise to build your chicken legend burger - serve and enjoy!
Notes
Nutritional Values calculated using VeryWellFit based on 4 servings.
Recommended Products
As an Amazon Associate and member of other affiliate programs, I earn from qualifying purchases.
Nutrition Information
Yield
4
Amount Per Serving
Calories

698
Total Fat

18.2g
Saturated Fat

3.5g
Cholesterol

93mg
Carbohydrates

94.7g
Fiber

4.7g
Sugar

5.8g
Protein

35.5g