Garlic bread! Everyones favorite kind of bread, right?! Here's my favorite, super easy recipe for delicious garlic bread.Garlic pizza bread was forever my favorite kind of garlic bread – but in recent years I've struggled to find the perfect one (maybe my taste has changed?). This style of bread perfectly combines that 'flatbread' style, with a crunchy, cheesy topping which you can make as garlic-y as you want (just add more or less garlic to your taste!). You could also add any additional flavors you like to these breads – maybe chilli, basil or tomato?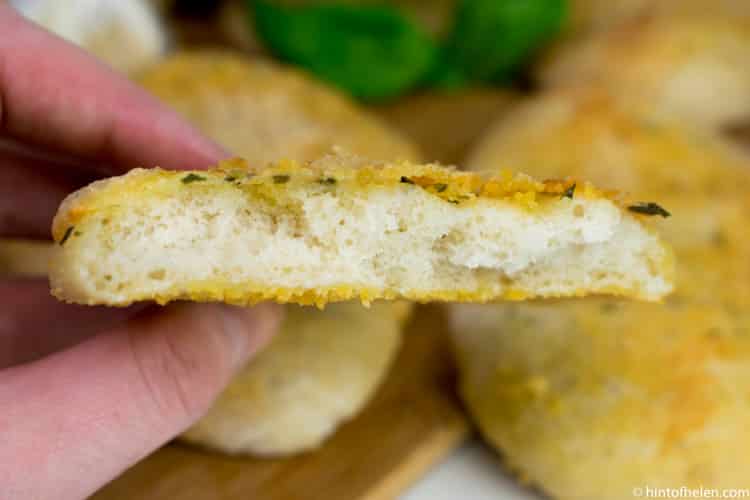 The recipe might look slightly daunting due to the rise times, but seriously – it's easy and doesn't require too much 'work'. The garlic breads are made using a basic bread recipe, rolled into ovals and topped with garlic and parsley butter, parmesan, salt and breadcrumbs – making the center soft and fluffy, and the top cheesy and crunchy – delicious!
Everything in this recipe is made 'from scratch' (besides the breadcrumbs – unless you want to make them from scratch too) – meaning you might very well have everything you need already in the house! This my go-to garlic bread when we're having an unplanned dinner and want to add something to make it feel a bit more 'special'. The recipe is super garlic-y and much better than any shop bought garlic breads.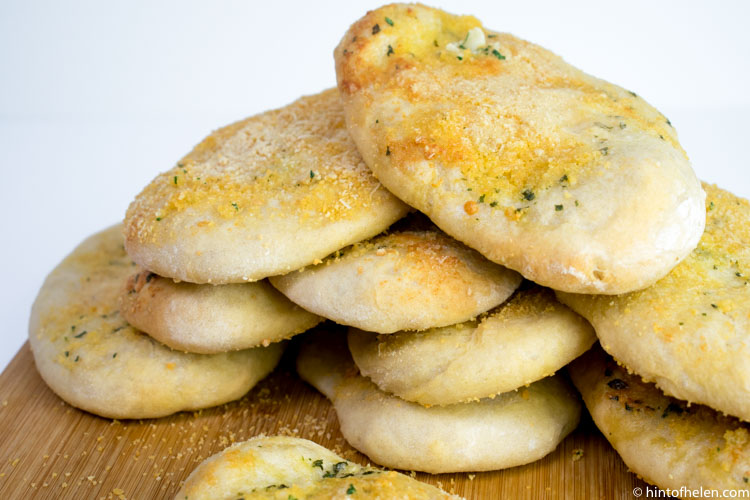 How to Make Garlic Bread At Home
Scroll down for recipe & ingredient card
1. Add all dry ingredients to a large bowl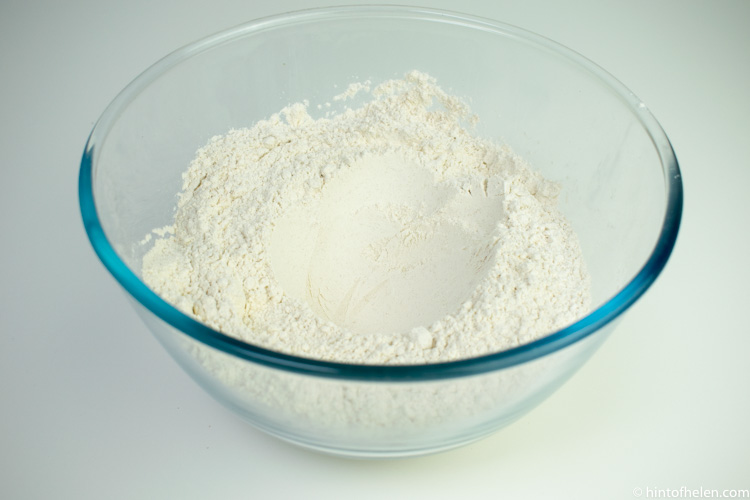 2. Make well in the center and pour in the water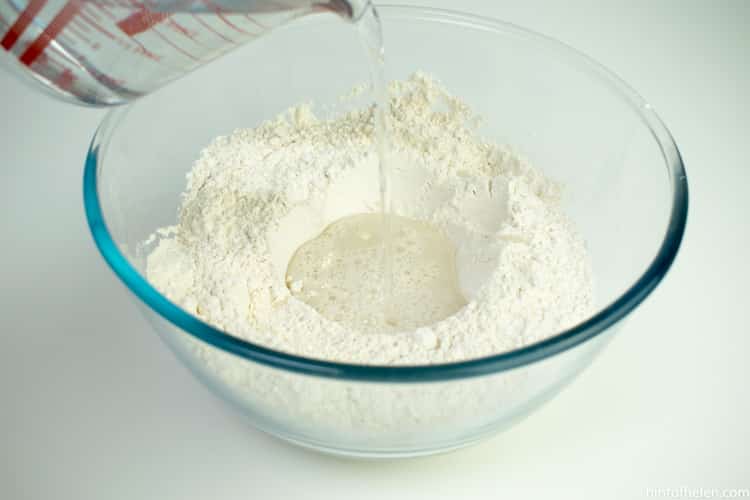 3.Use a spoon to mix to a rough dough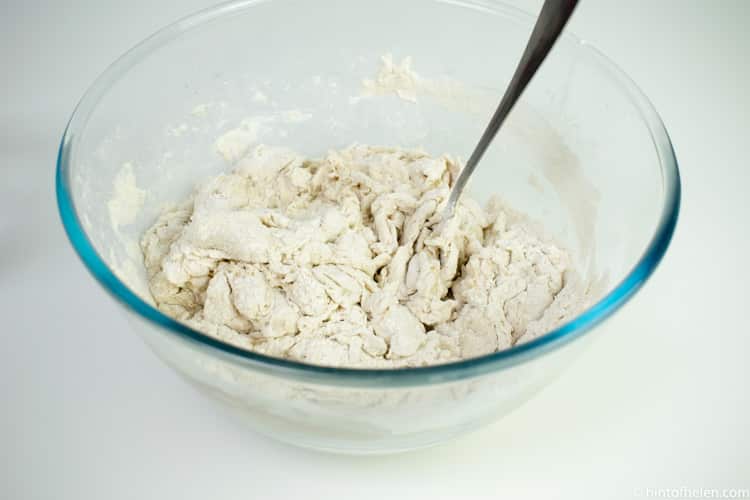 4. Tip the rough dough onto a floured surface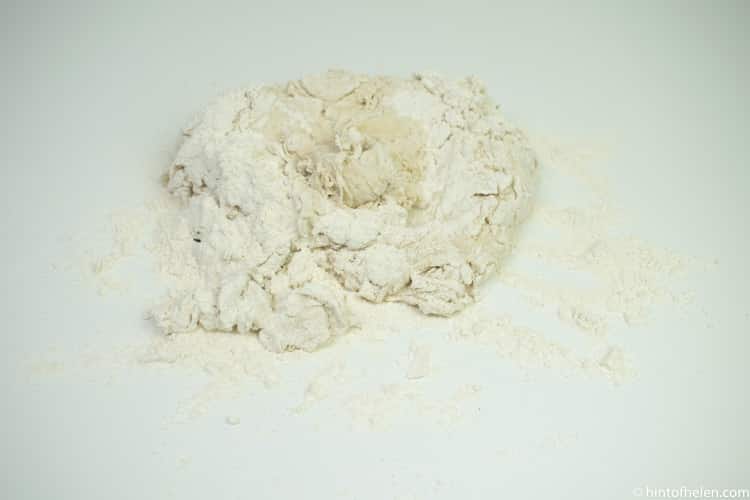 5. Knead the dough for 10 minutes until it forms a soft dough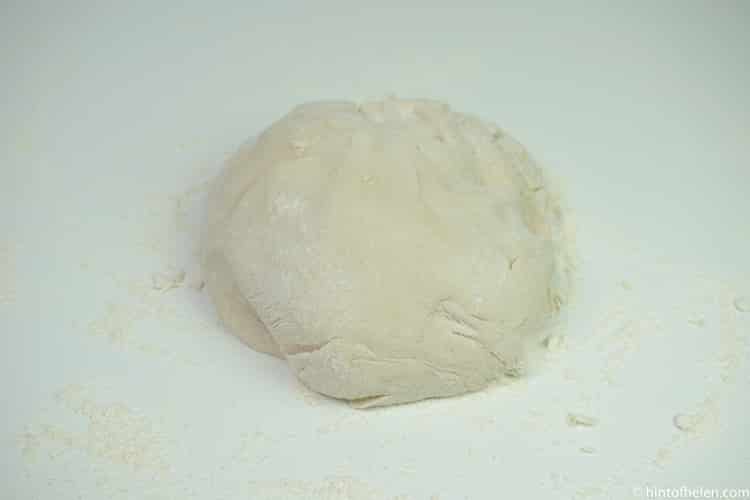 6. Add some oil to a large bowl, and place the dough in the bowl – toss in the oil to coat the outside, cover with clingfilm and set in a warm place to rise for 1 hour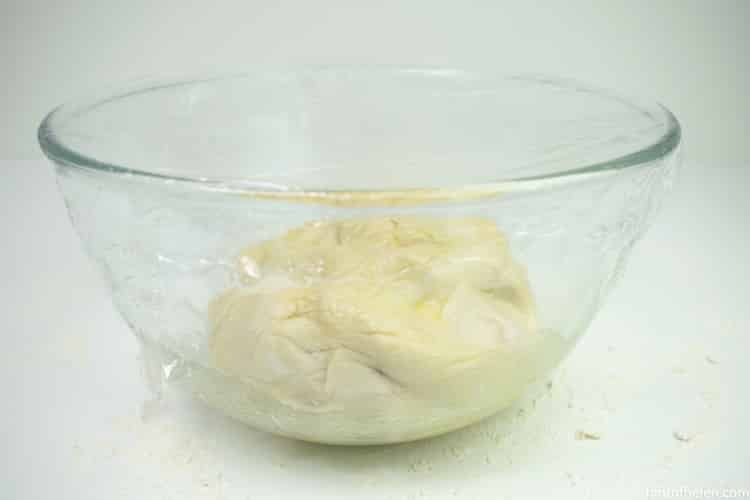 7. Whilst the dough is rising, make the garlic butter – combine the butter, garlic and dried parsley in a bowl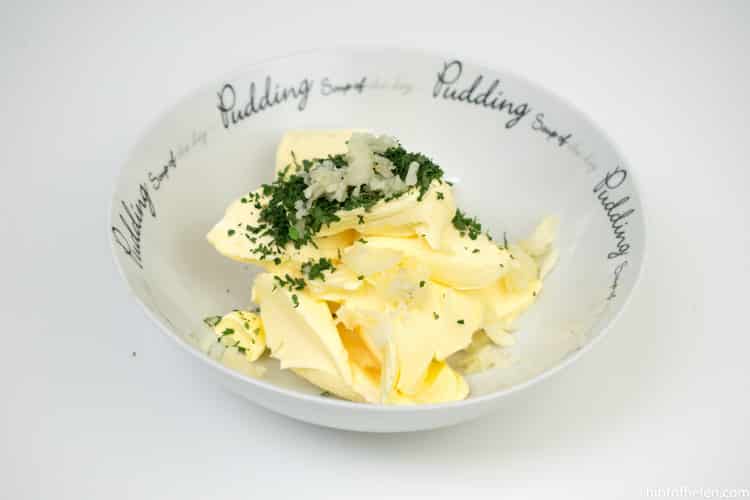 8. Mix using a spoon, then set aside until ready to use later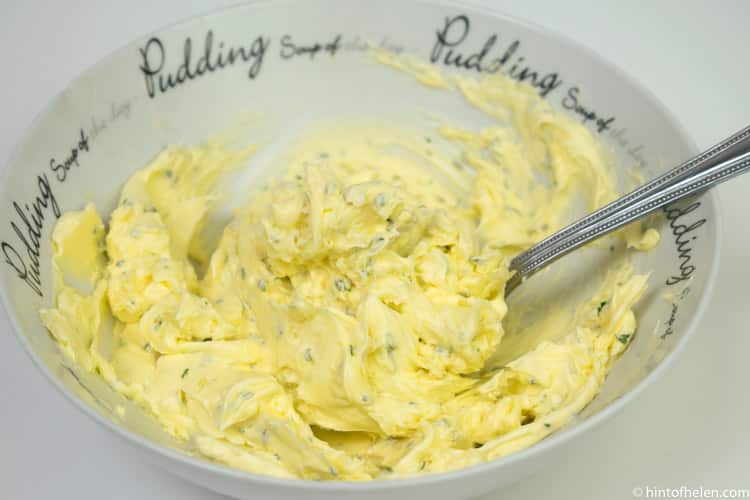 9. Take some butter, and brush it onto a baking tray – topped with some breadcrumbs. Depending on the size of your baking trays, you'll probably need to use two or three to cook the breads – so repeat this step for however many baking trays you plan to use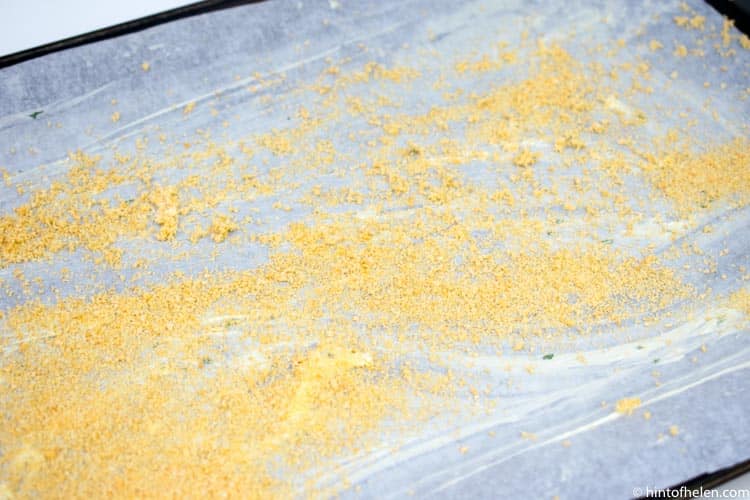 10. After an hour, check on your dough – it should have doubled in size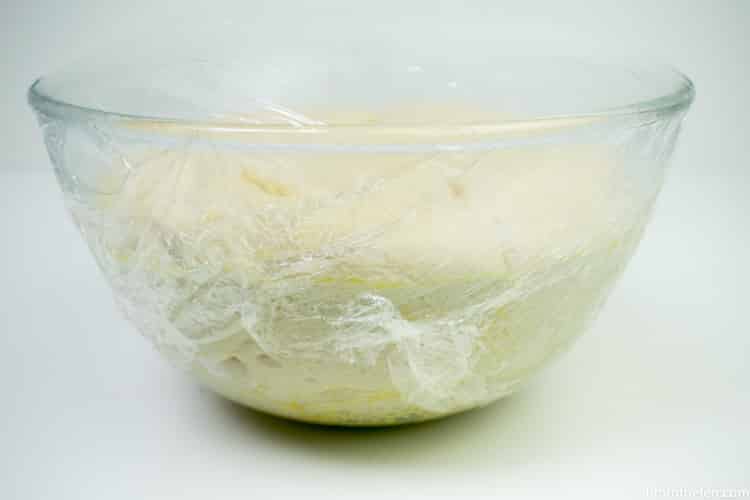 11. Tip the dough onto a floured surface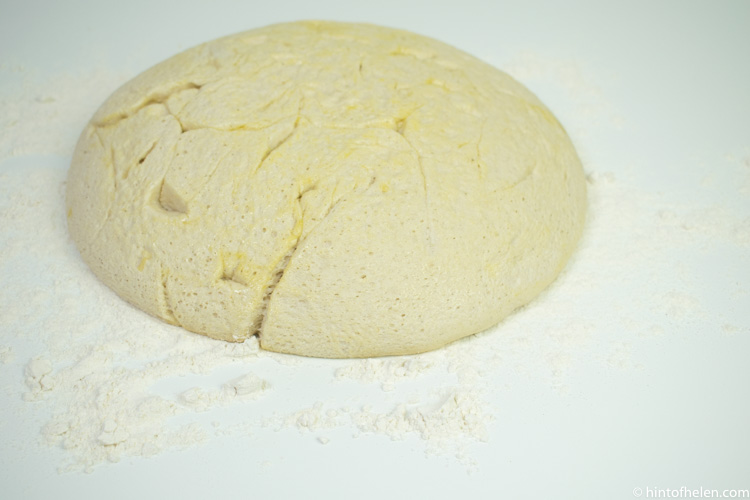 12. Flip it over so it is covered with flour on the outside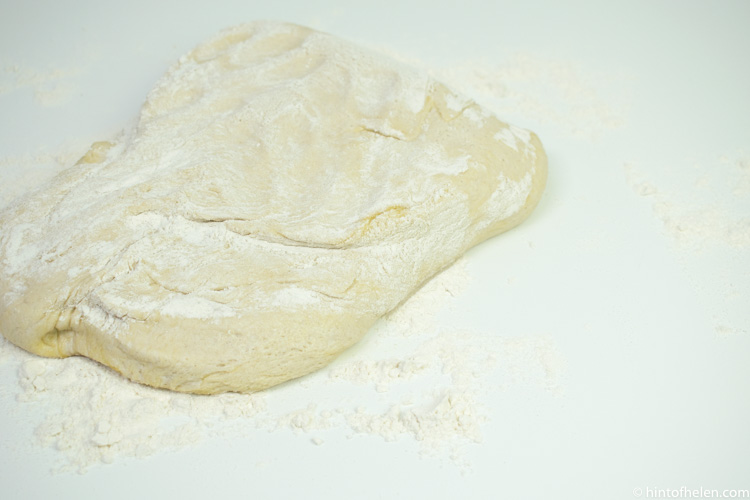 13. Then divide the dough into 12 equal sized pieces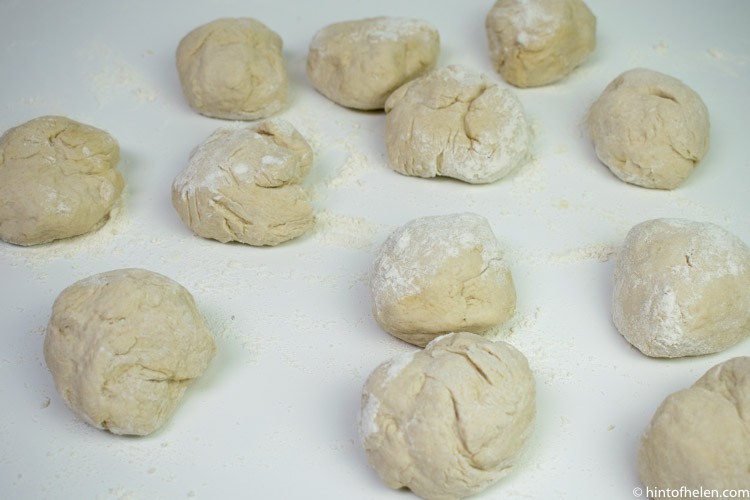 14. Use a rolling pin to roughly roll the dough into an oval shape: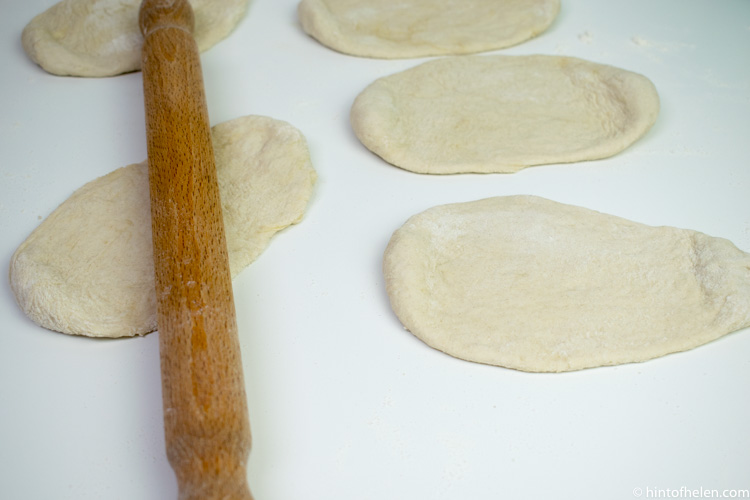 15. Place the rolled dough onto the prepared baking trays – leaving space between each one. Top the breads with a brushing of the garlic butter, and a sprinkle of salt, parmesan and breadcrumbs on each one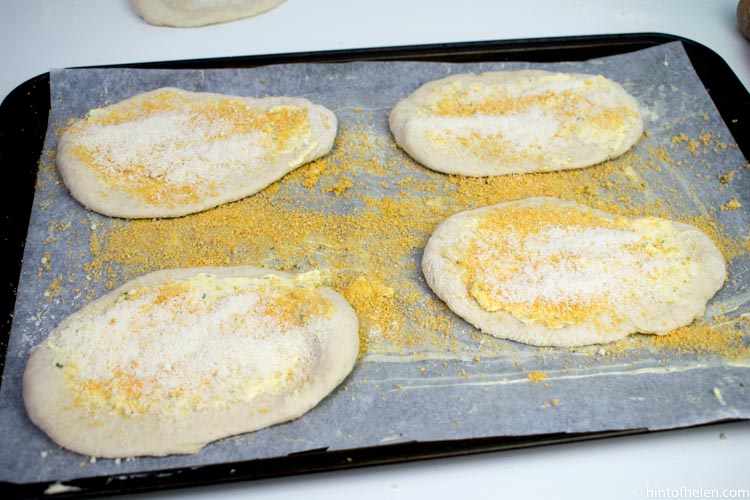 16. Cover loosely with some cling film, and set in a warm place for a further 30 minutes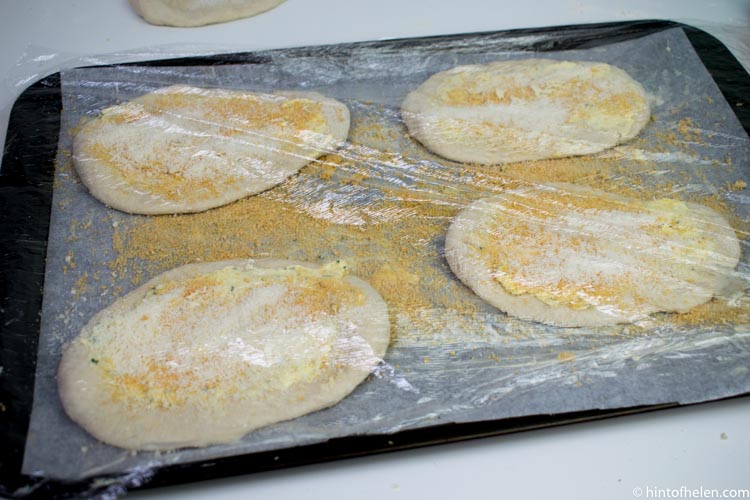 17. After 30 minutes, remove the clingfilm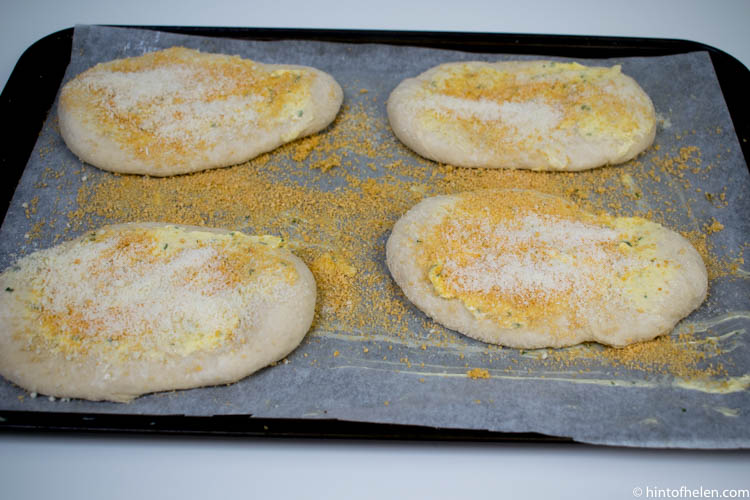 18. Bake in the oven at 180C for 20-30 minutes, until golden brown and cooked through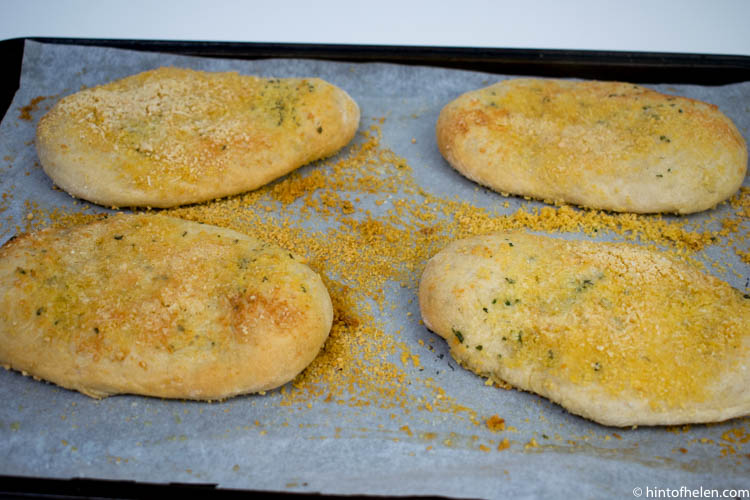 19. Brush the cooked garlic breads with any leftover garlic and parsley butter, serve and enjoy!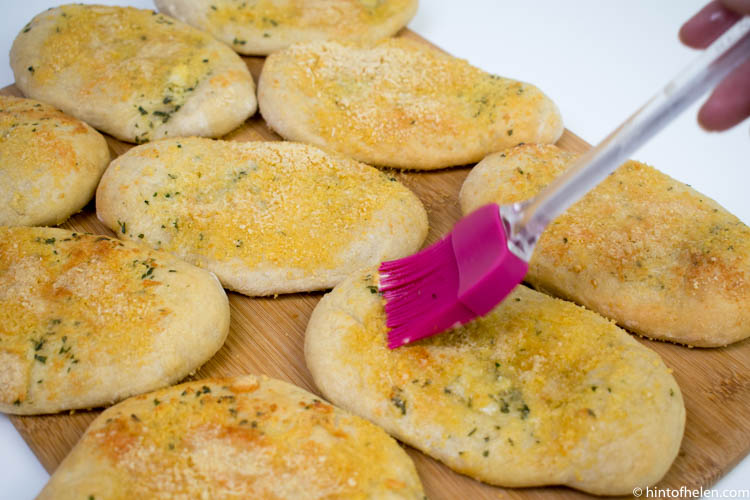 Yield: 8 people
Cheesy Garlic Bread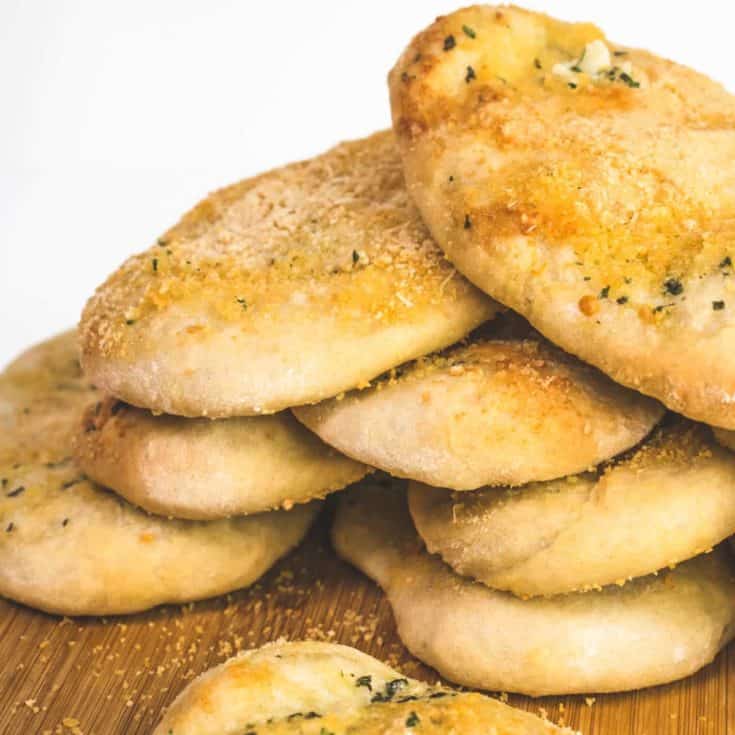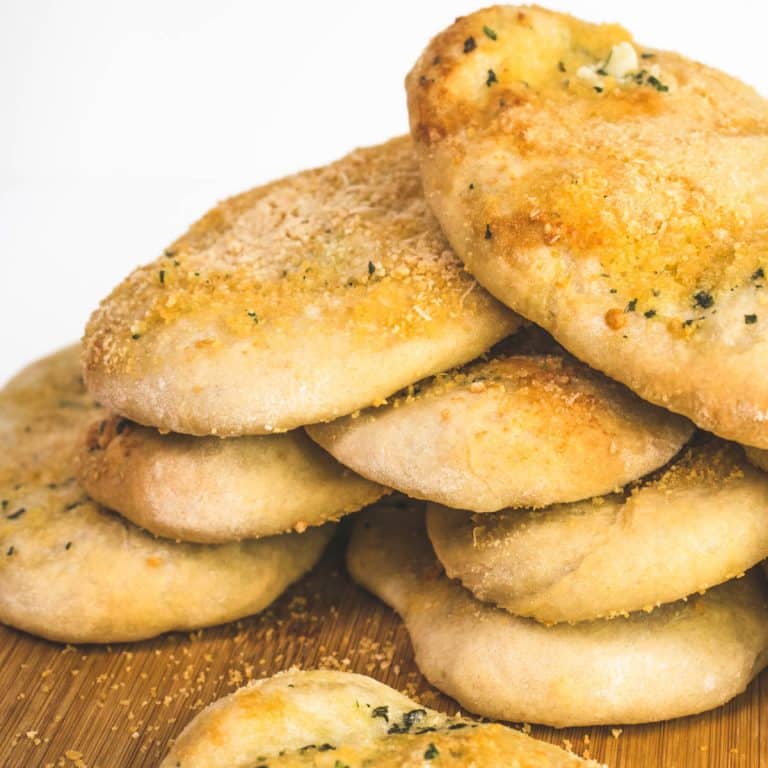 A delicious, easy to make cheesy garlic bread which the whole family will enjoy! 
Total Time
2 hours
35 minutes
Ingredients
Dough
400g Strong Bread Flour
1 Sachet Dried Yeast
1 tsp Sugar
300ml Warm Water
Topping
4 Garlic Cloves
180g Butter
Breadcrumbs
Cheese (Parmesan is my preference - but use whatever you have in the fridge)
1 tbsp Dried Parsley
Sea Salt
Instructions
Add all the dried 'dough' ingredients to a large bowl and mix. Make a well in the center of the bowl and slowly pour in the water (don't add it all at once). Add the water until it becomes a rough dough.
Tip the dough out onto a clean, floured surface, and knead using your hands until smooth and soft (about 10 minutes).
Add a little oil to a large bowl, and add the dough into the bowl, cover with cling film and allow to rise in a warm place for an hour (it should have doubled in size by then).
Whilst your dough is rising, make your garlic and parsley butter by mixing together room temperature butter, crushed garlic and dried parsley.
Spread about 1 tablespoon of the butter mixture onto a large baking tray, and scatter breadcrumbs on the tray - set aside.
Put the rest of the butter in the fridge for use later (this will be the topping for the bread).
Once your dough has risen, tip it back onto the floured surface, and divide into 12 pieces. Roll each piece into a ball, then roll out slightly until about 1cm thick (see images below)
Place each rolled out bread onto the buttered and crumbed baking tray, and top each one with some of the garlic/parsley butter, a pinch of salt, a sprinkling of breadcrumbs, and some cheese. (save some garlic/parsley butter too)
Cover the baking tray with clingfilm, and allow to rise for a further 30 minutes (sorry - good bread takes time!)
Preheat the oven during the rising time to 200C. Once the dough has been allowed to rise for the 30 minutes, remove the clingfilm and put it into the oven to cook for 20-30 minutes.
Once cooked, remove from the oven and brush on any leftover butter, serve and enjoy!