Here's a healthy BBQ chicken recipe the whole family will love. It's delicious served with fresh salad and potato wedges.
It's super delicious, quick and easy to make – and there's no store bought BBQ sauce in sight!
You'll be making a fresh BBQ sauce from scratch – from basic ingredients you likely have in already!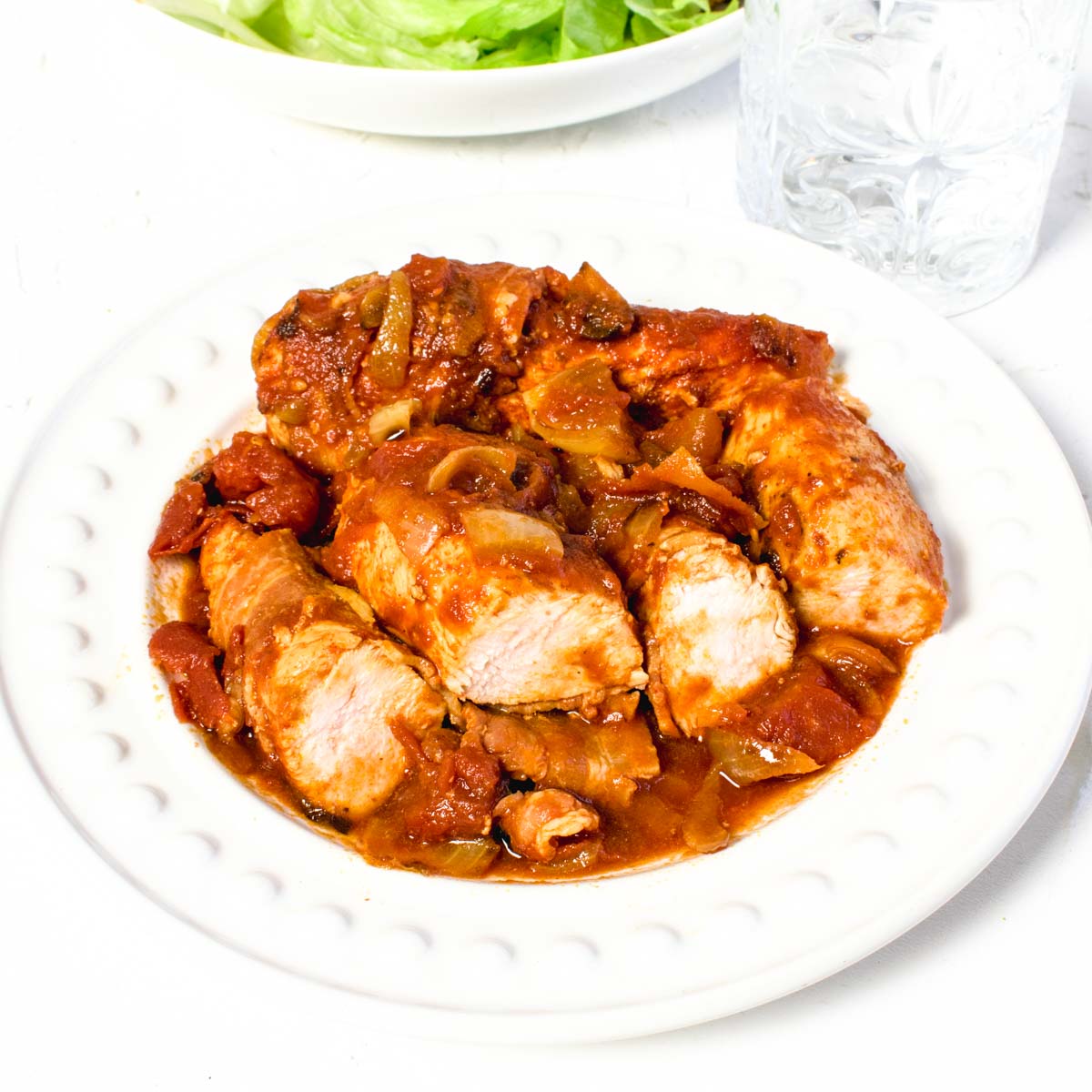 How to make BBQ Chicken at Home:
Scroll down for recipe and ingredient list.
1. Gather your ingredients – chop your onions and crush the garlic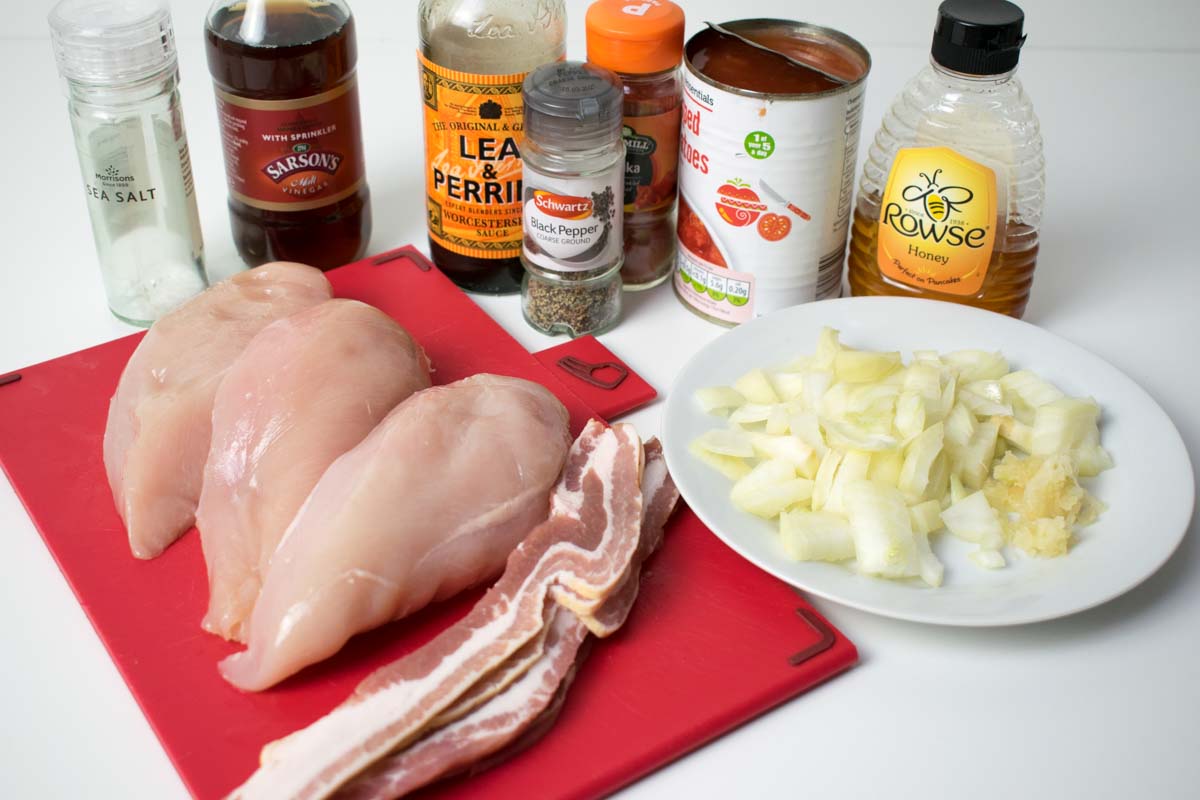 2. Add the oil to a non-stick pan
3. Then toss in the chopped onions and garlic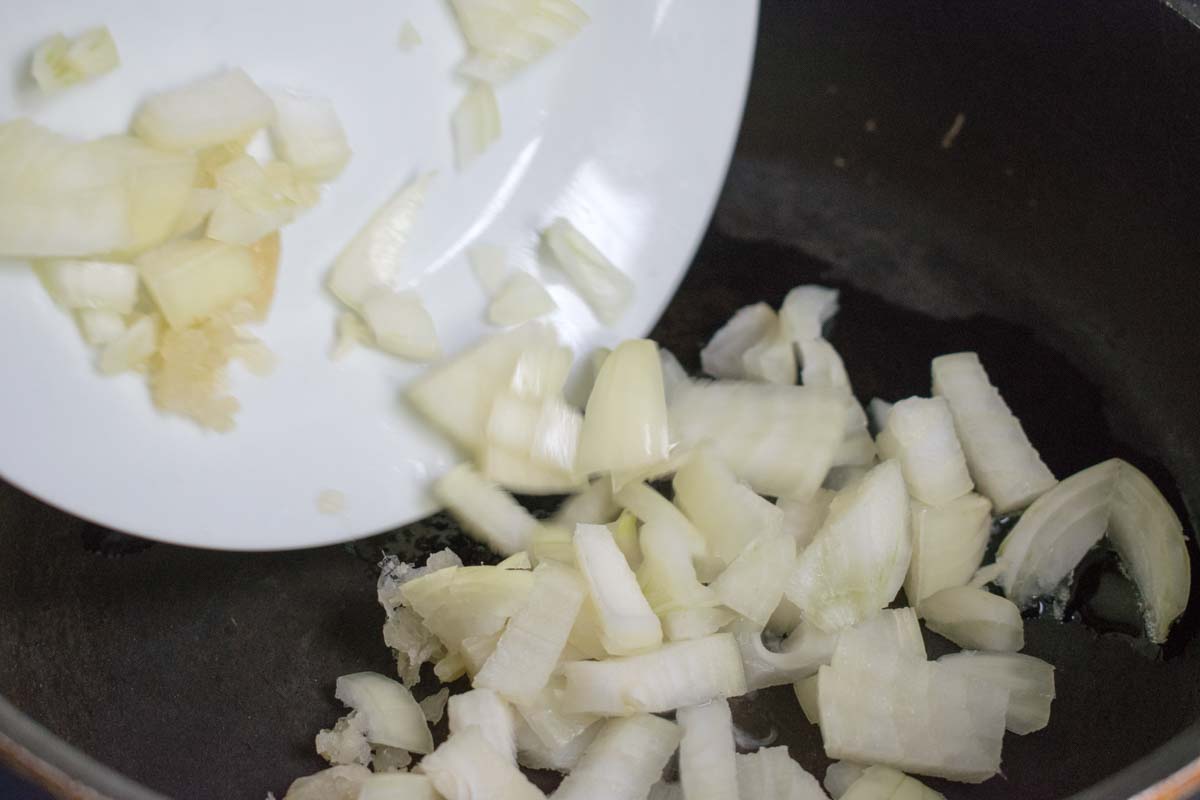 4. Cook on a low heat, on your smallest ring, whilst you prepare the chicken (keep an eye on your onions whilst preparing the chicken)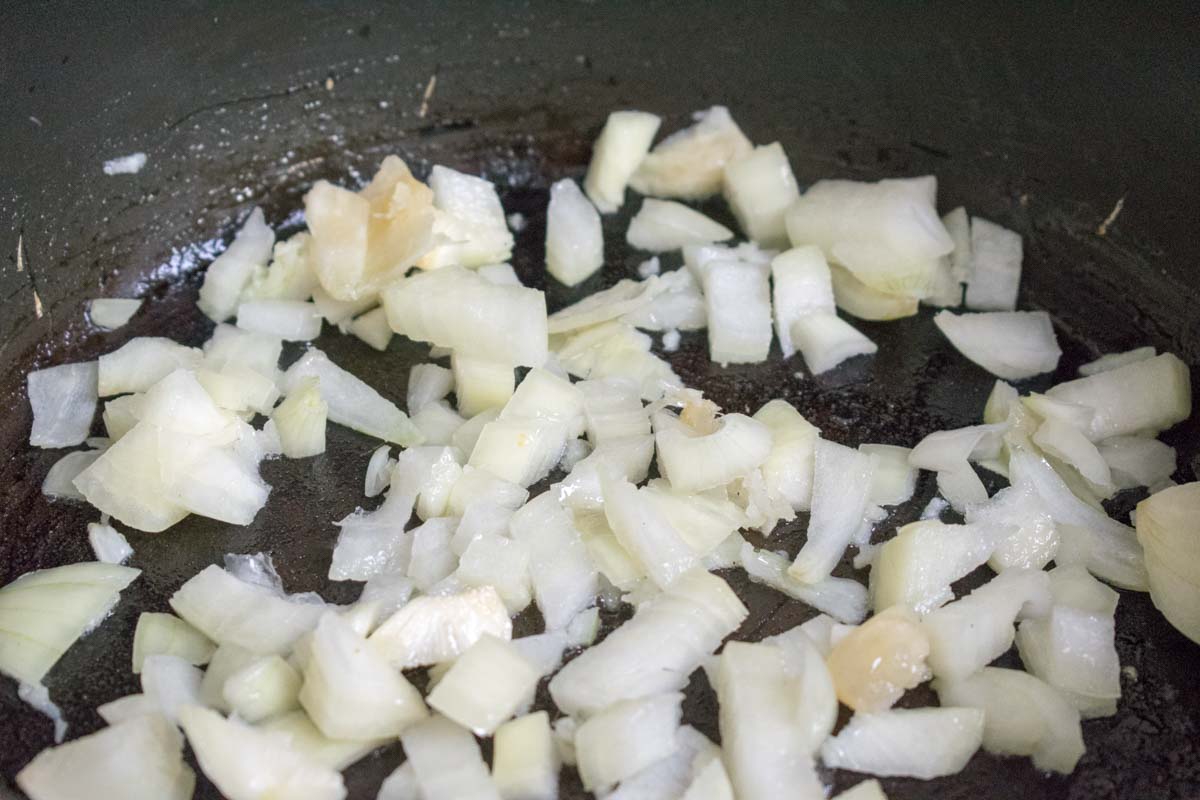 5. Chop each chicken breast in half lengthways, like this: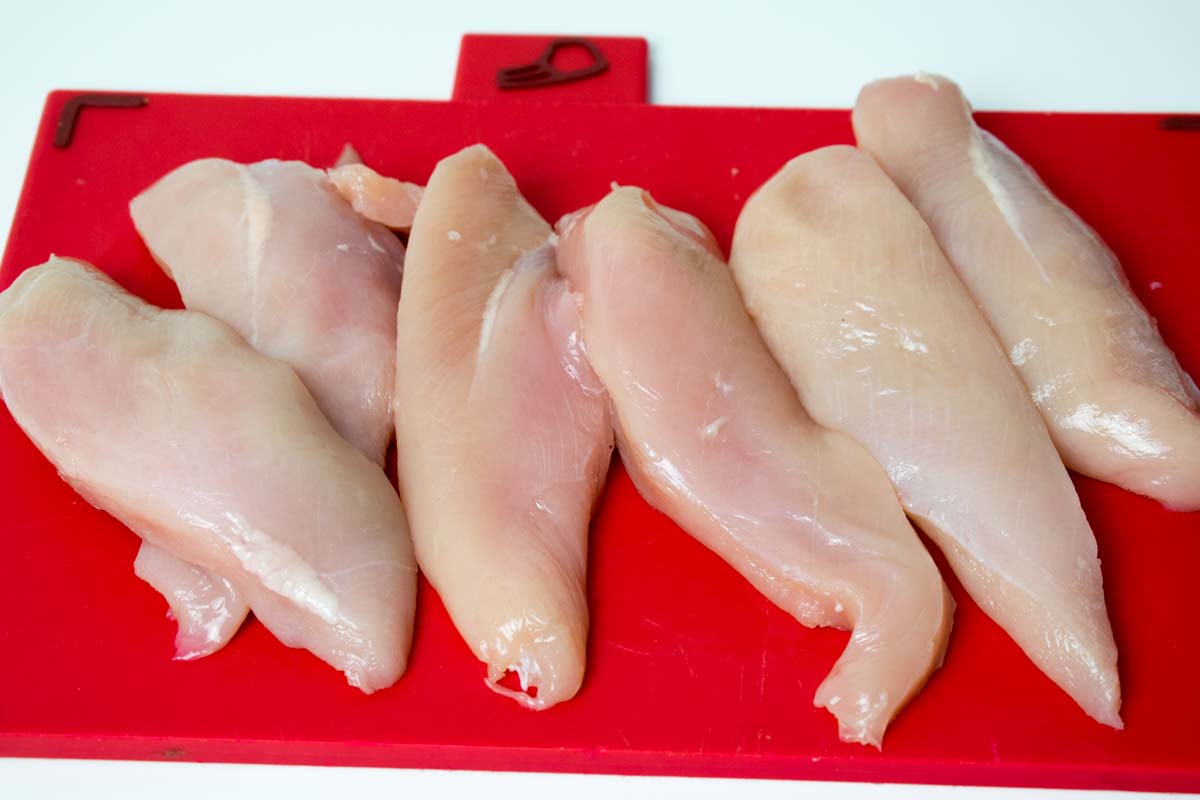 6. Sprinkle with paprika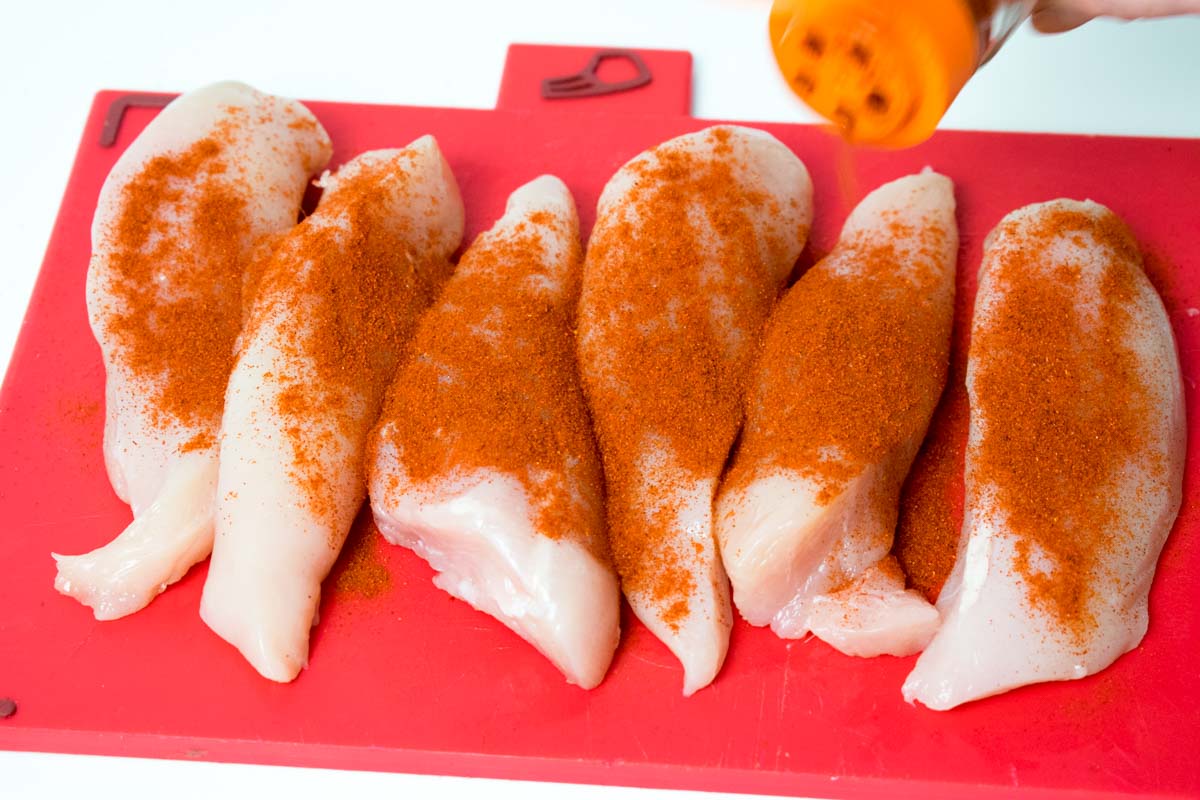 7. Toss to coat the chicken evenly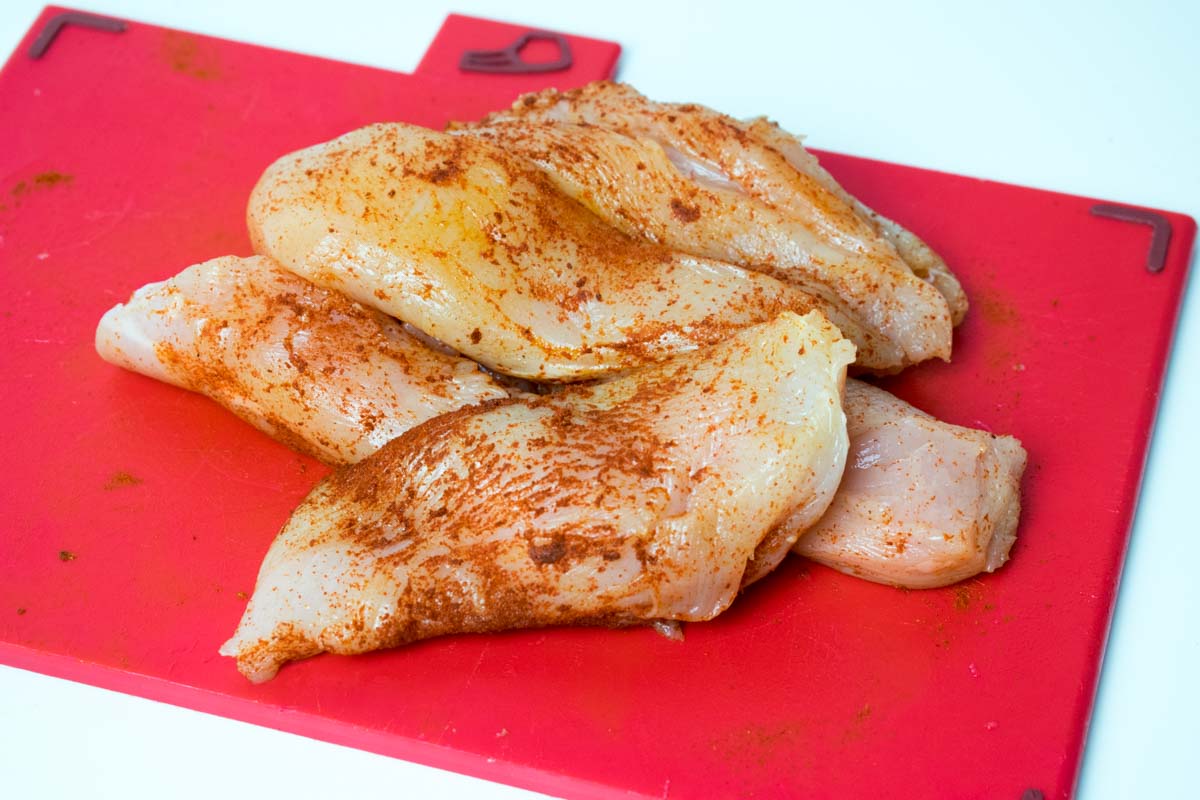 8. Wrap each piece of chicken in a strip of bacon (optional)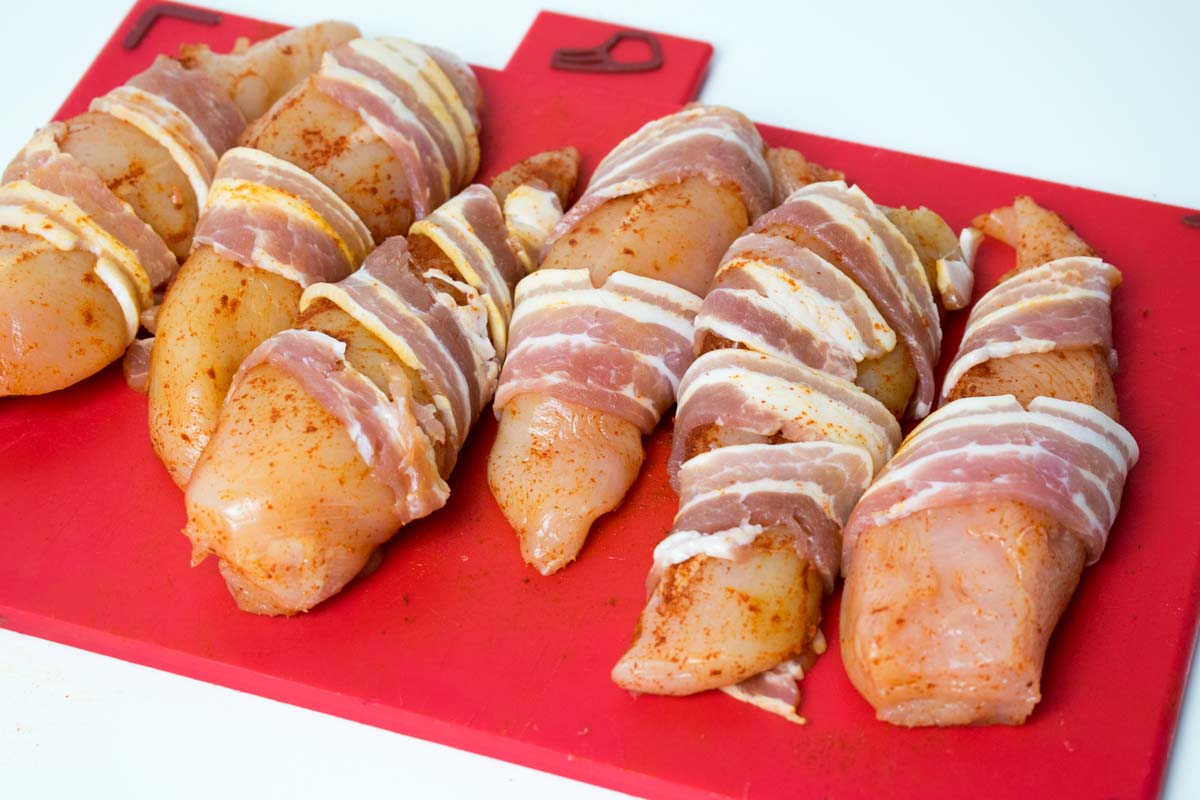 9. By now, your onions should have started to turn translucent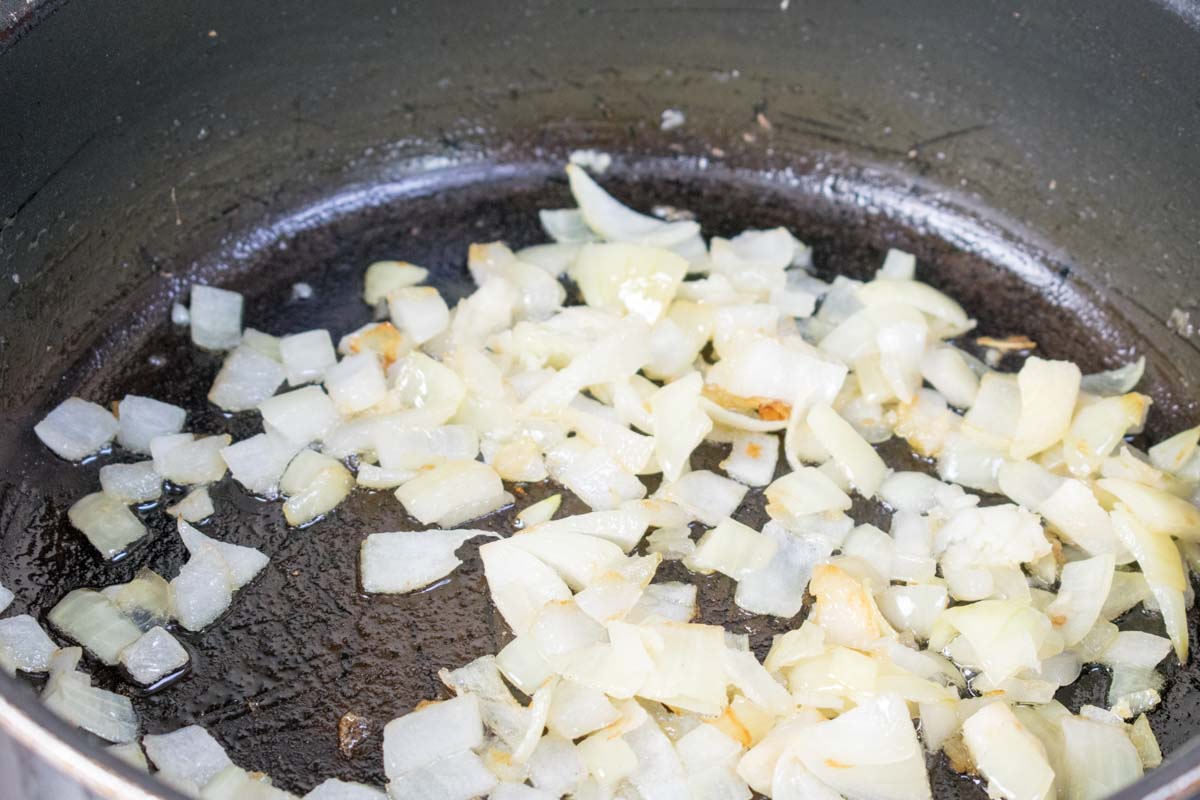 10. Move the pan to a larger ring, turn up the heat, and move the onions to the edge of your pan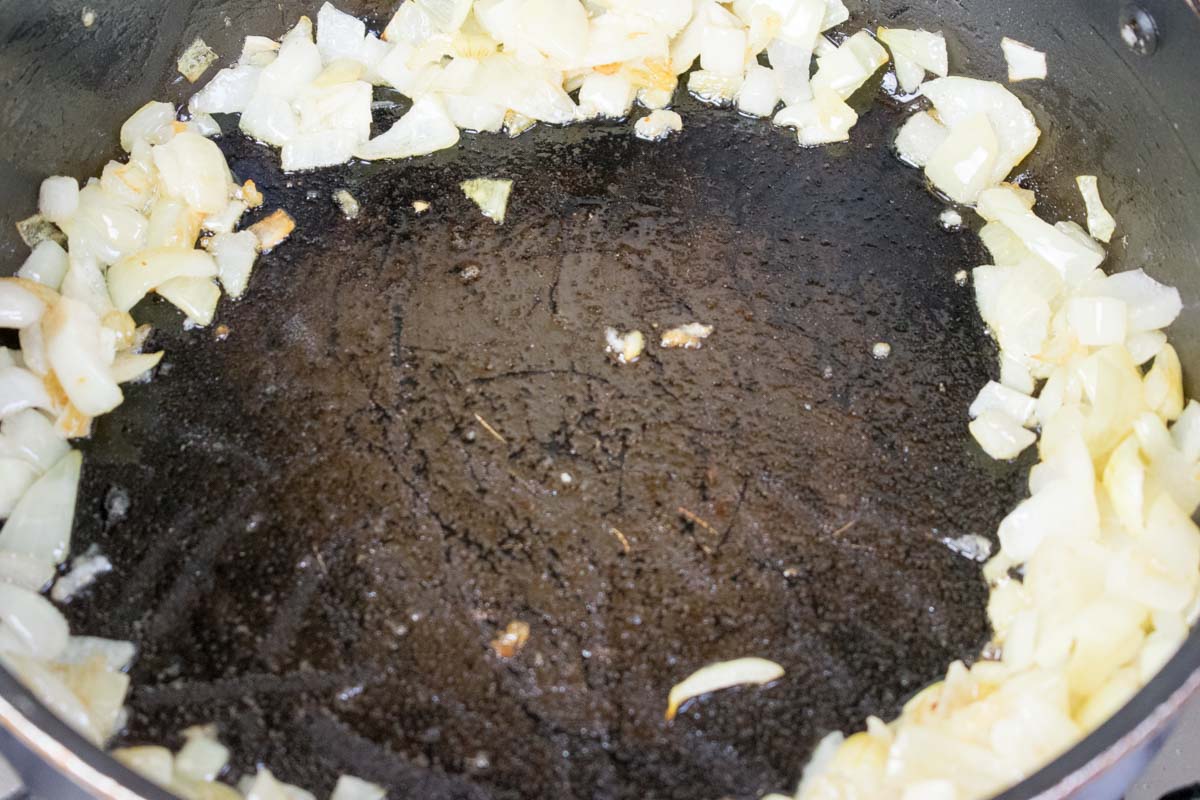 11. Add the chicken to the pan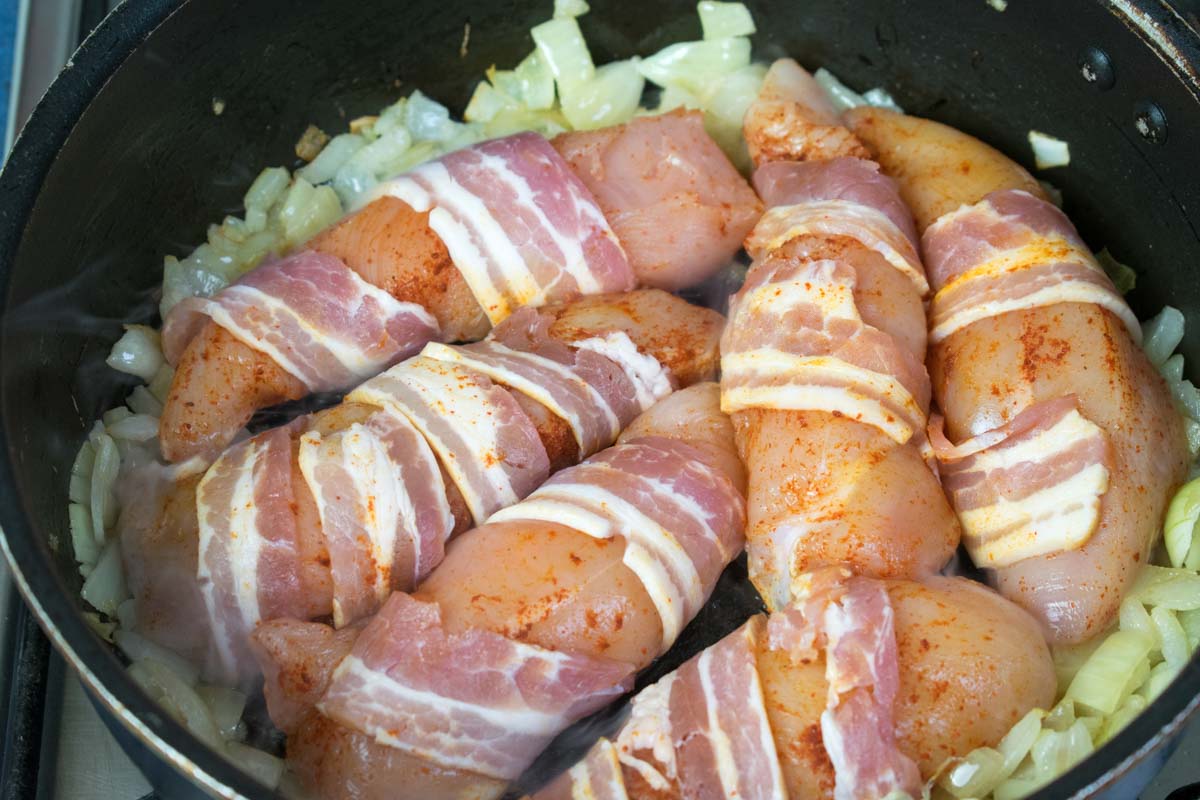 12. Cook until the bacon on the underside cooks (about 3 minutes) then turn: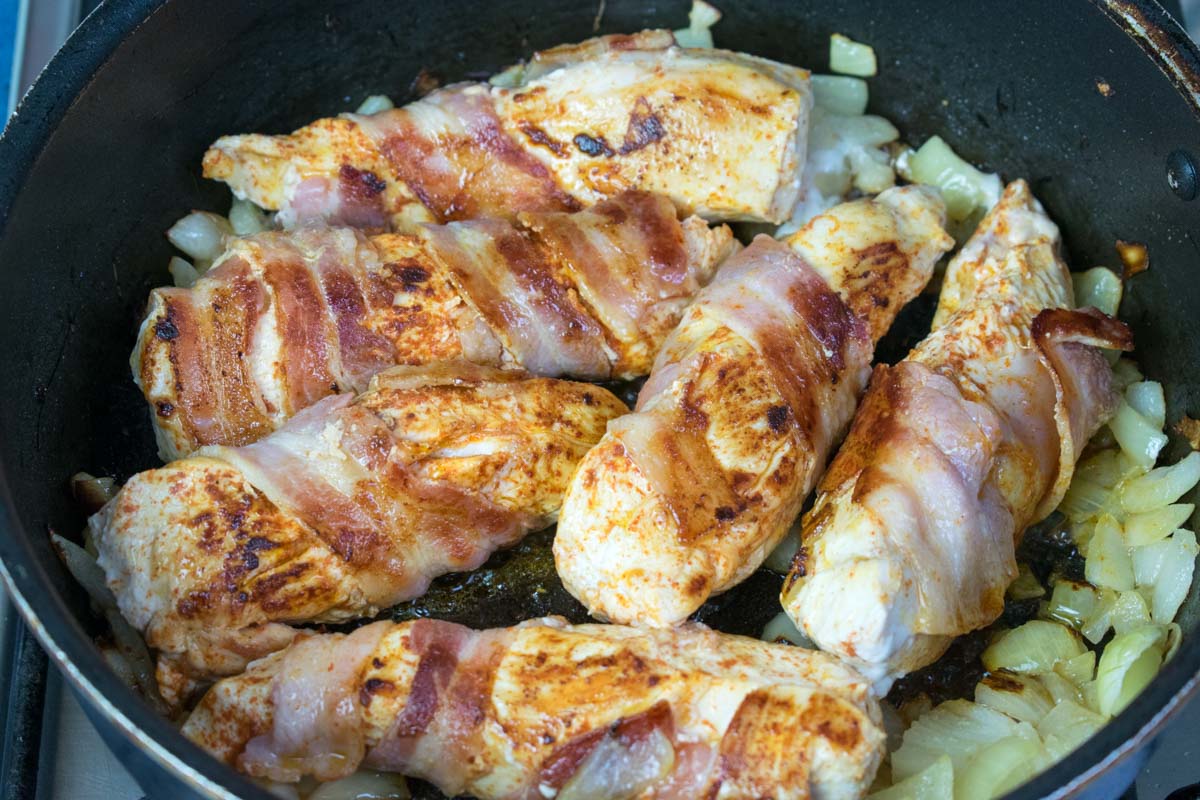 13. Cook the other side of the bacon for the same time (about 3 minutes more)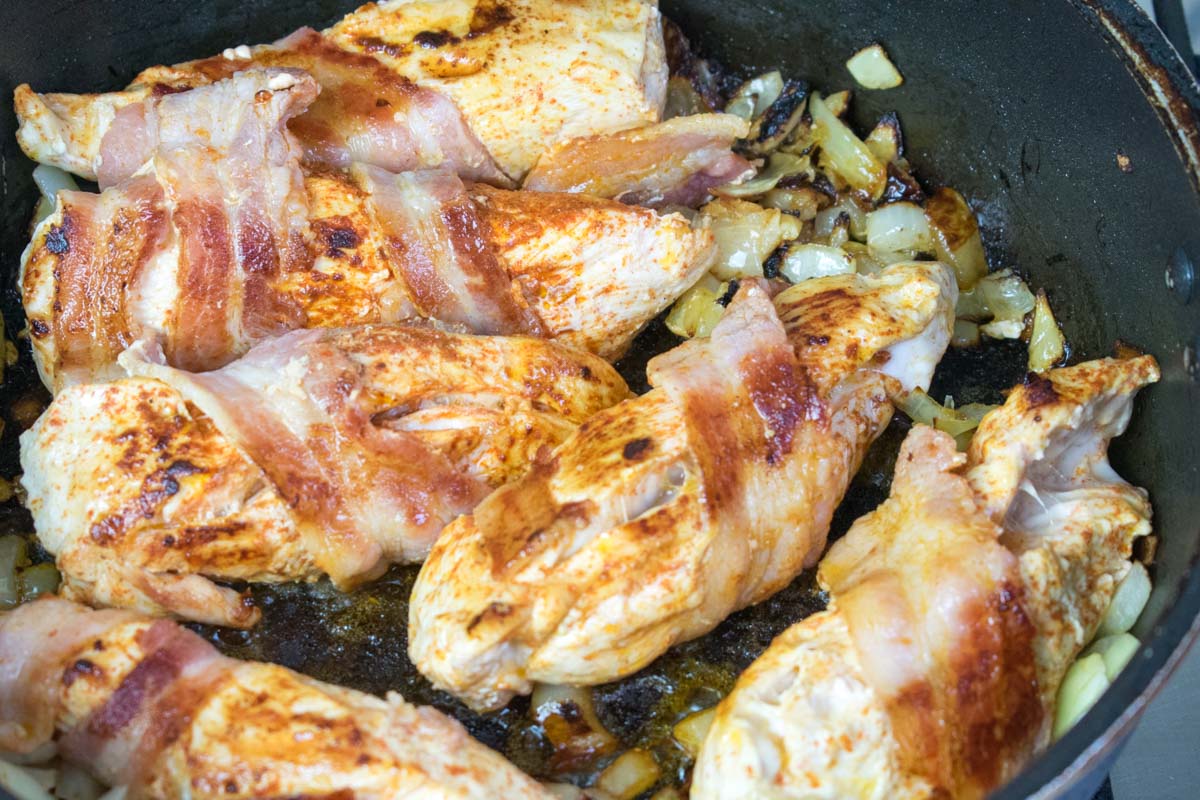 14. Then add the tin of tomatoes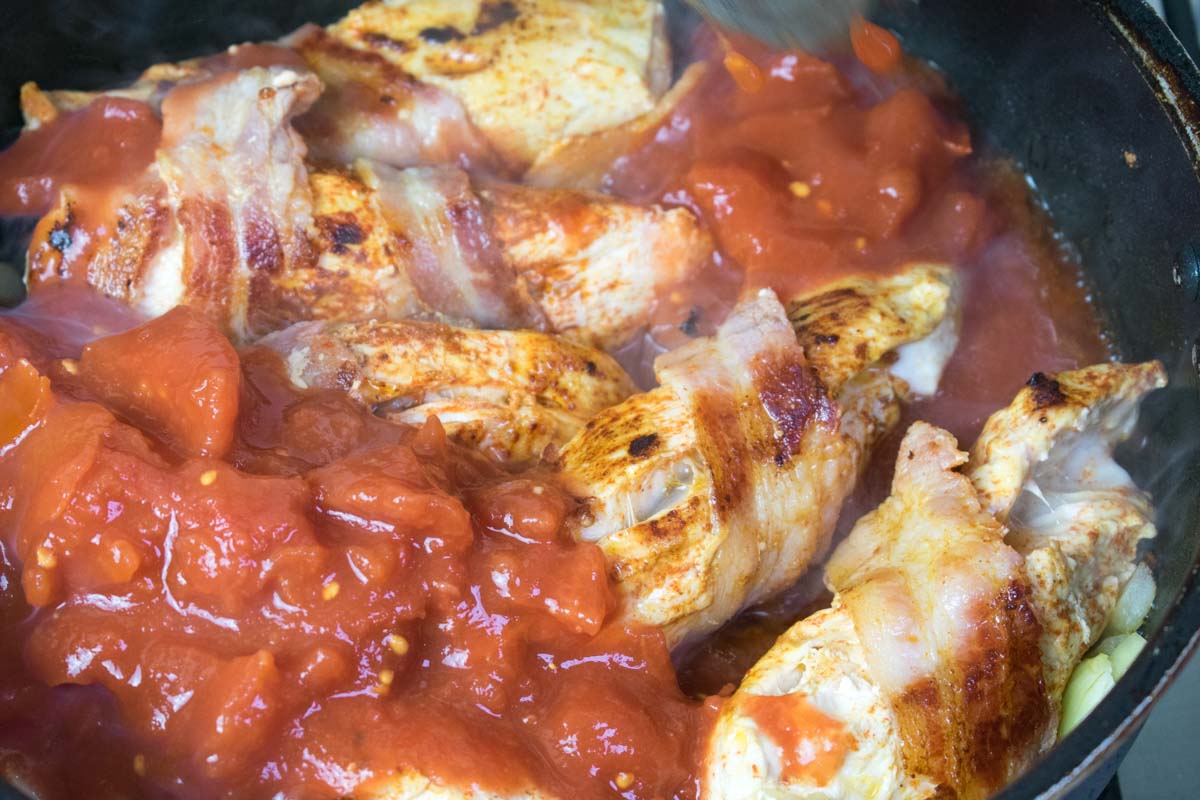 15. Add the honey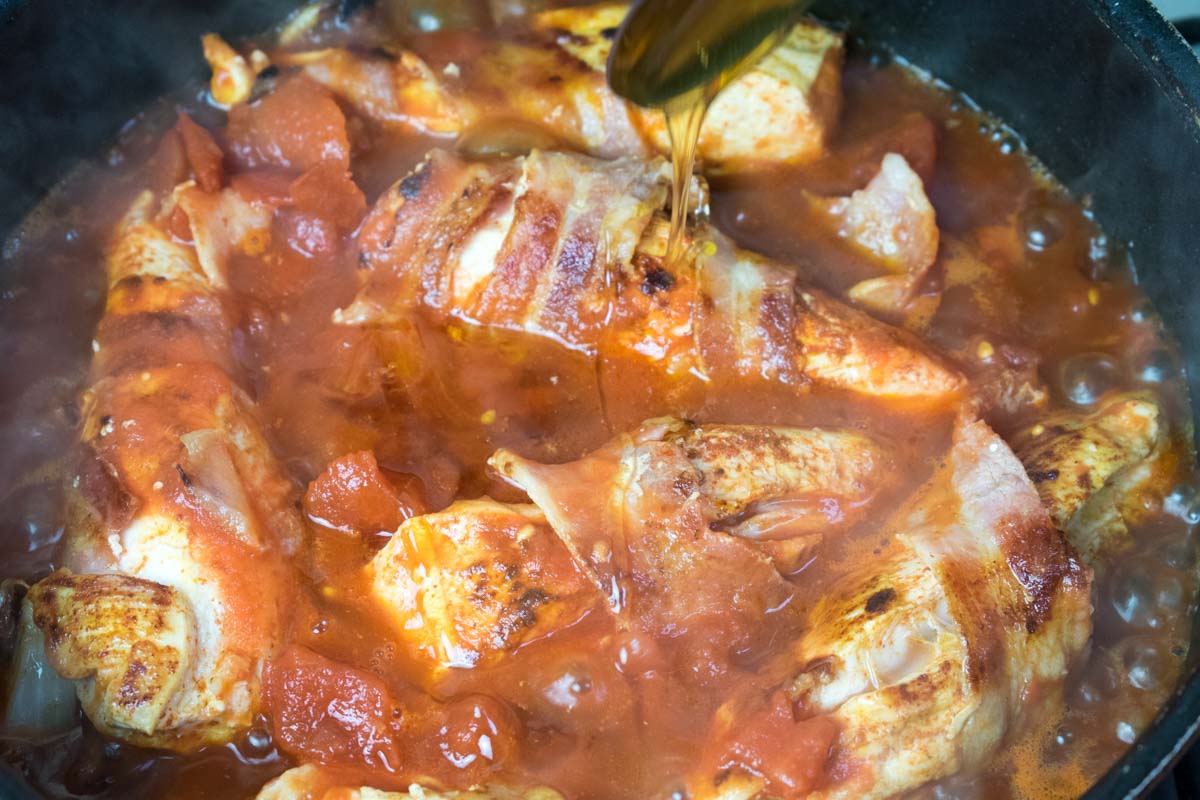 16. Then the Worcestershire sauce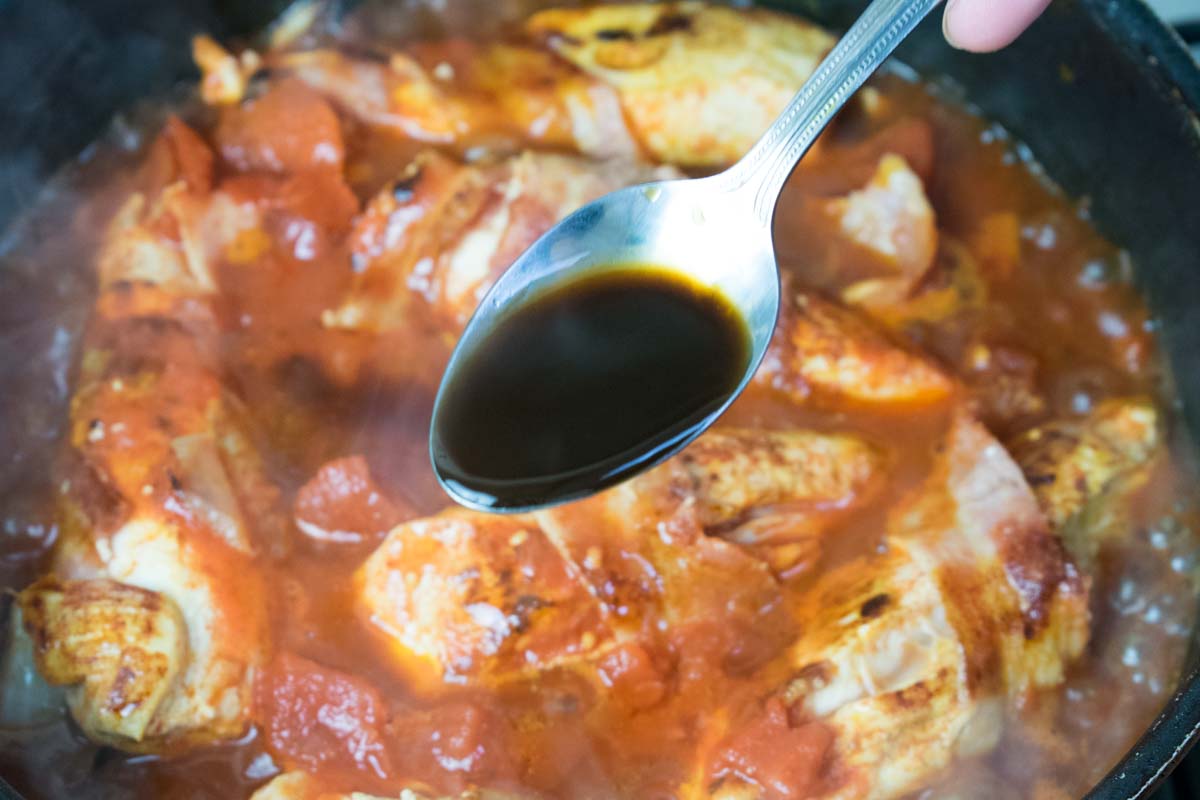 17. And the vinegar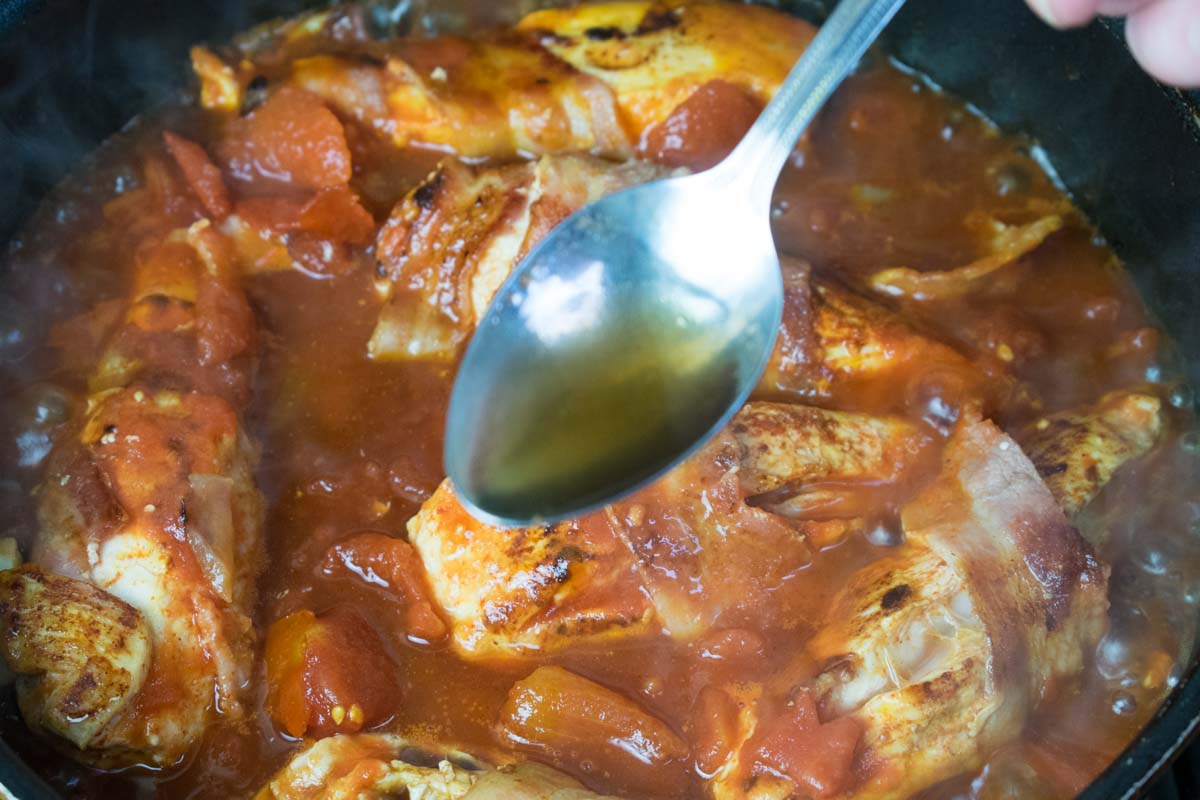 18. Stir it all together and bring to a simmer – simmer until the chicken is cooked through and the sauce thickened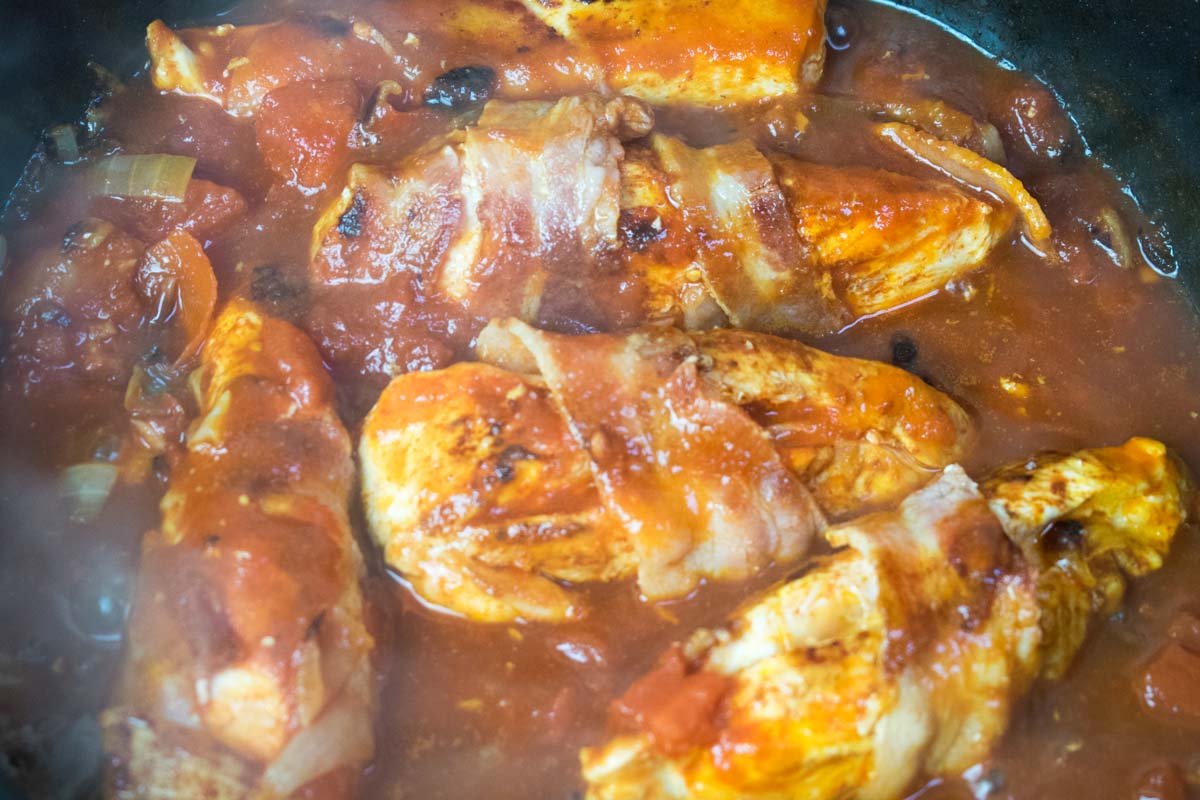 Then serve! I love to eat this healthier BBQ chicken with a side salad and potato wedges.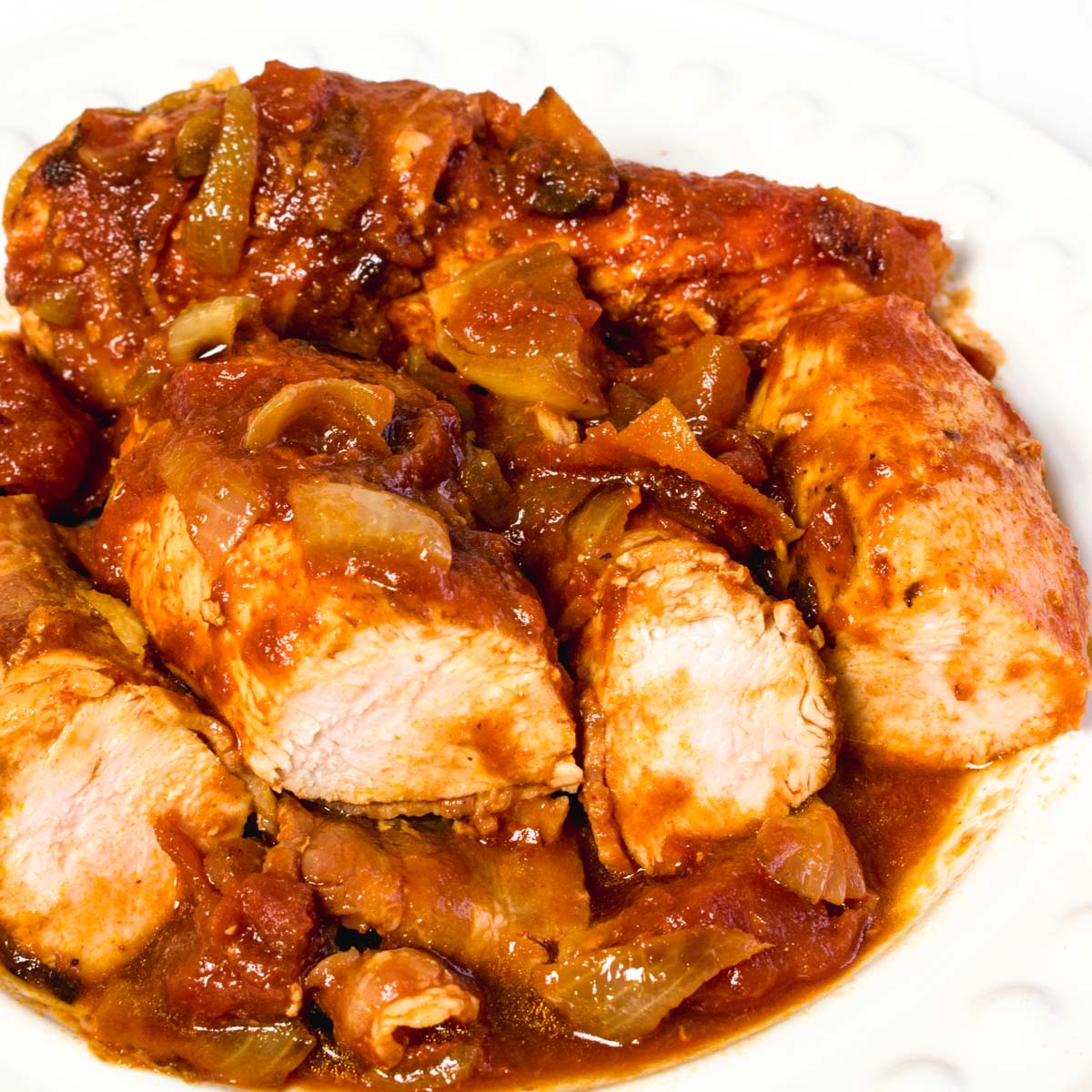 Yield: 4 People
Healthier BBQ Chicken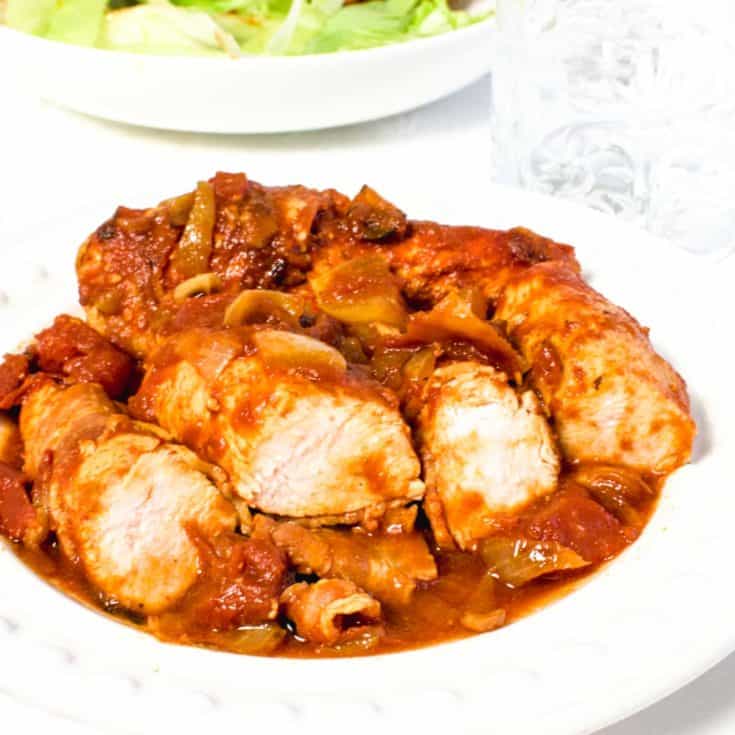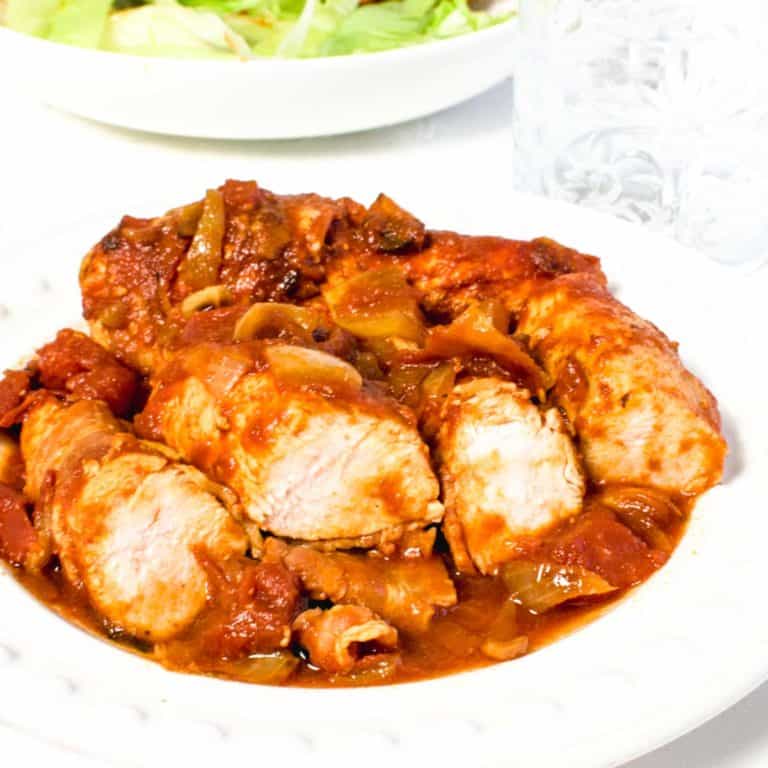 A delicious BBQ chicken dish made with bacon wrapped paprika chicken and home made BBQ sauce - a healthy dinner the whole family will love!
Ingredients
1 Tbsp Oil
1 Onion
2 Garlic Cloves
4 Chicken Breasts
1 Tbsp Paprika
8 Rashers Smoked, Streaky Bacon
1 400g Tin Chopped Tomatoes
3 Tbsp Honey
1 Tbsp Worcestershire Sauce
2 Tbsp Malt Vinegar
Instructions
Roughly chop the onion and crush the garlic cloves
Heat oil in a large, non-stick pan
Add the onion and garlic to the oil, then turn the heat to the lowest possible
Whilst the onion is cooking, chop each chicken breast in half, lengthways
Then sprinkle the chicken with paprika, and rub to evenly coat
Wrap a single bacon rasher around each chicken piece
Then, use a spoon to move the now transparent onions to the edge of the pan, and place the bacon wrapped chicken into the center of the pan (see images above)
Cook on med/high for 3 minutes - until the bacon is cooked on one side
Then flip the chicken and cook for a further 2-3 minutes on this side, until the bacon is cooked
Then add the tin of tomatoes, honey, Worcestershire sauce and vinegar to the pan
Stir, and bring to a low simmer
Cook on simmer for around 20 minutes, or until the sauce is thick and the chicken is cooked through
Then turn off the heat and serve with your favourite sides - i usually serve with potato wedges and salad