This Mexican Chicken tray bake is a recipe which I always go to when i'm eating healthy.
I love dinners like this because they're easy, tasty and versatile. Here i've used a supermarket bought Mexican spice mix to speed things up (Old El Paso Mexican Smoky BBQ Fajita Seasoning). You can of course use your favourite shop-bought mixture or make your own if you have the spices in (See notes in the recipe card below)!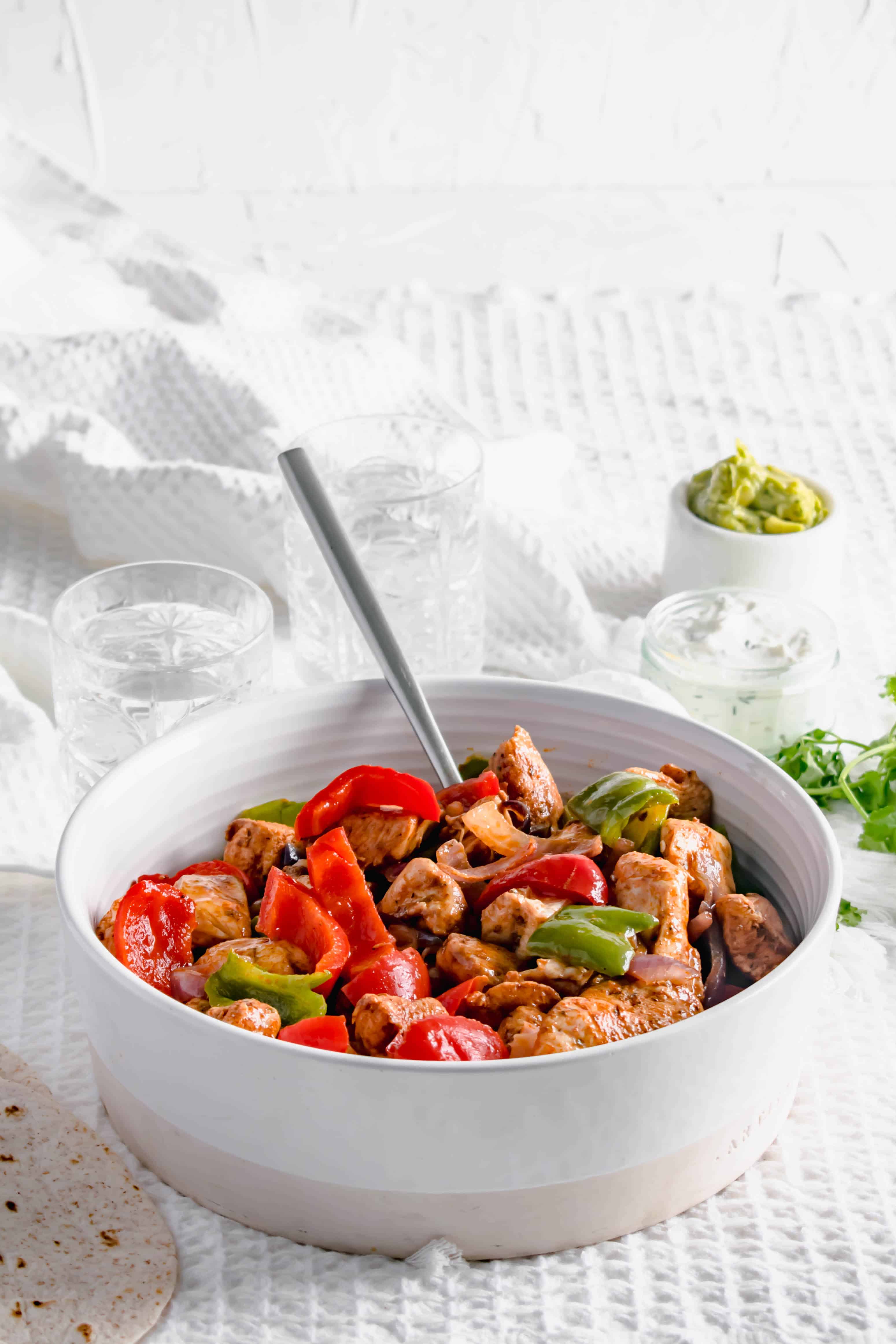 Having ideas and inspiration of what to cook when trying to eat healthy is half the battle. It's so easy to be stuck in a rut of the same dinners week in, week out. This recipe is featured in my week 1 healthy meal plan. If you're looking for more healthy eating, easy ideas please check back for my weekly meal plans – which will be posted from January 20th onwards!
This tray bake was used to create a super healthy dinner served with wholegrain rice and salad.
Then the leftovers used for wholegrain pittas with salad for lunch at work the following day.
The recipe card below has ingredients to serve 4 people one dish; or two people a main dinner and leftovers for lunch.
Topped with fresh coriander and spring onions it's a colourful dish the whole family will enjoy!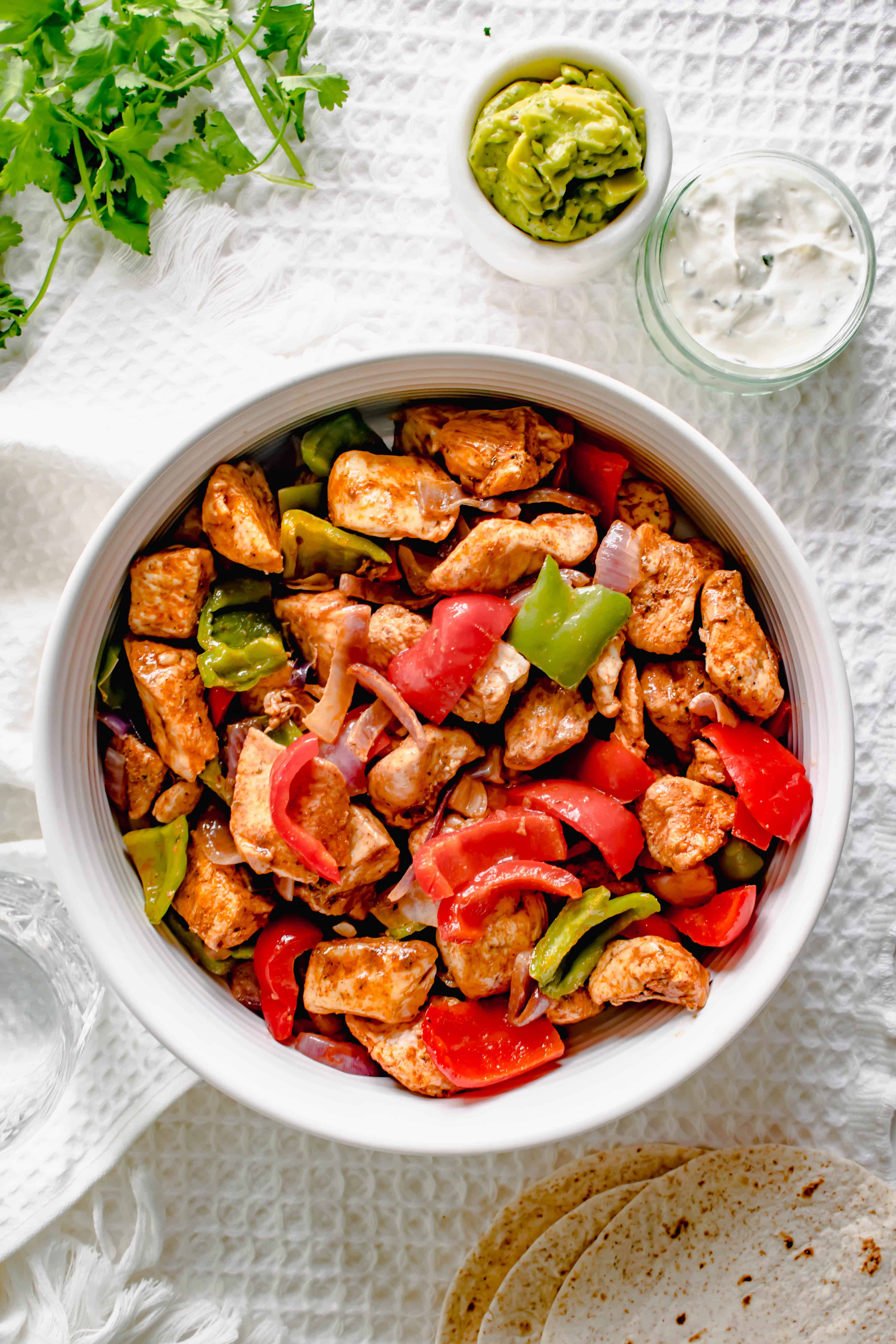 When making any tray bake it's important to not over-crowd the tray. I actually use a large roasting tray for such dishes – and i'd recommend you get one similar, or spread the mixture over two smaller trays.
These Mexican salad pittas are amazing cold the following day. The salad i made was super simple; just lettuce, spinach and red onion.
How to make a Healthy Mexican chicken tray bake
Scroll down for recipe card and ingredient list
1. Chop the chicken, peppers, onion and chilli and place in a large bowl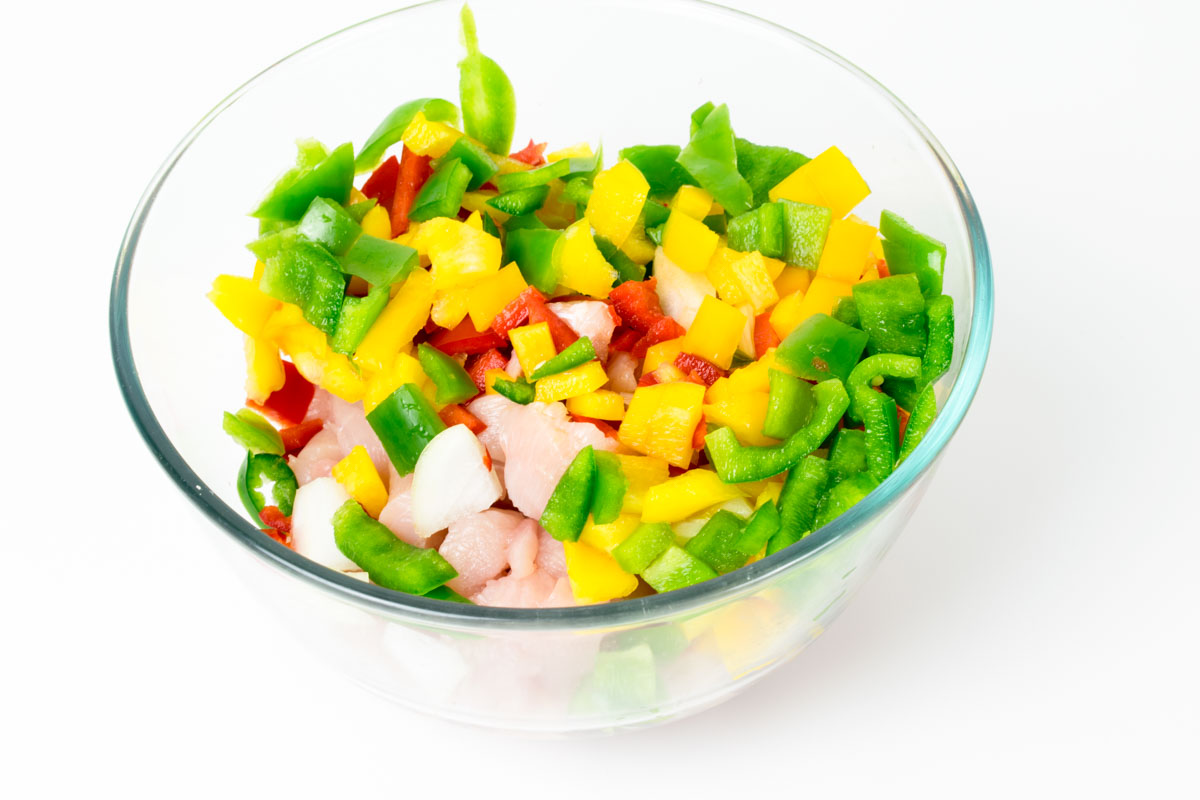 2. Add your Mexican seasoning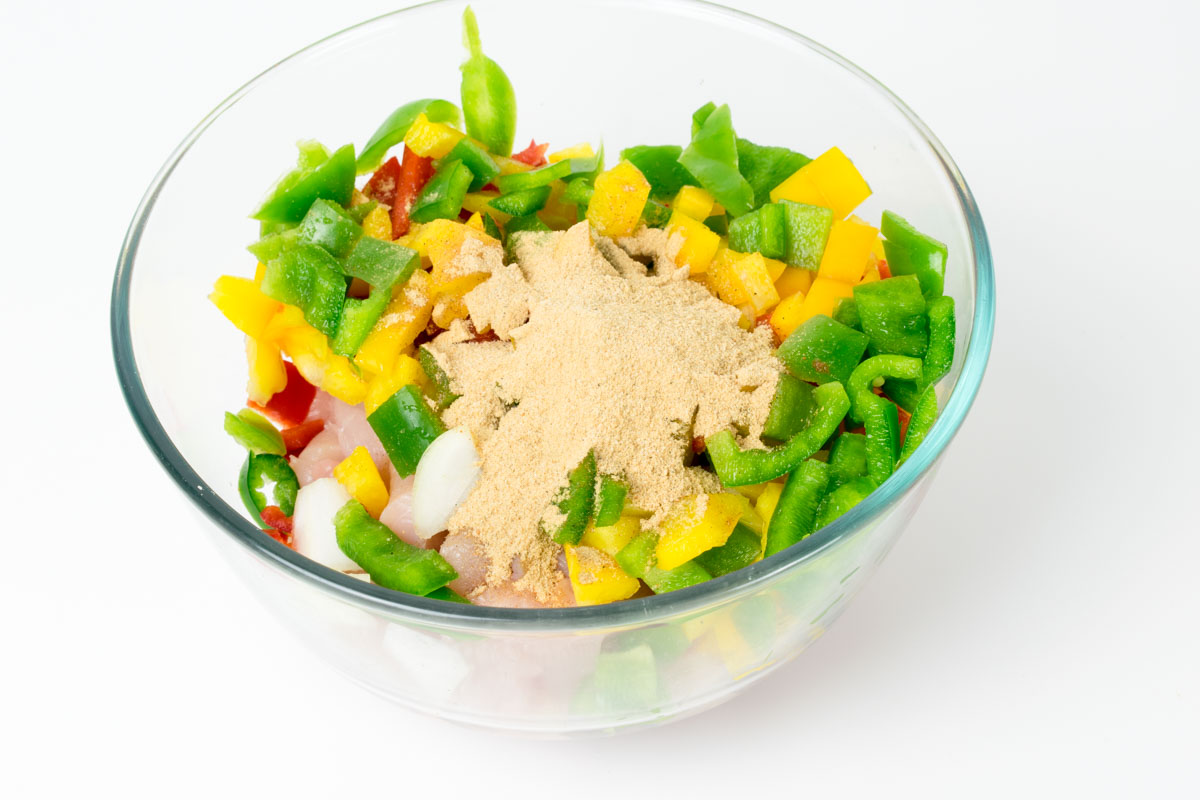 3. Stir to fully coat everything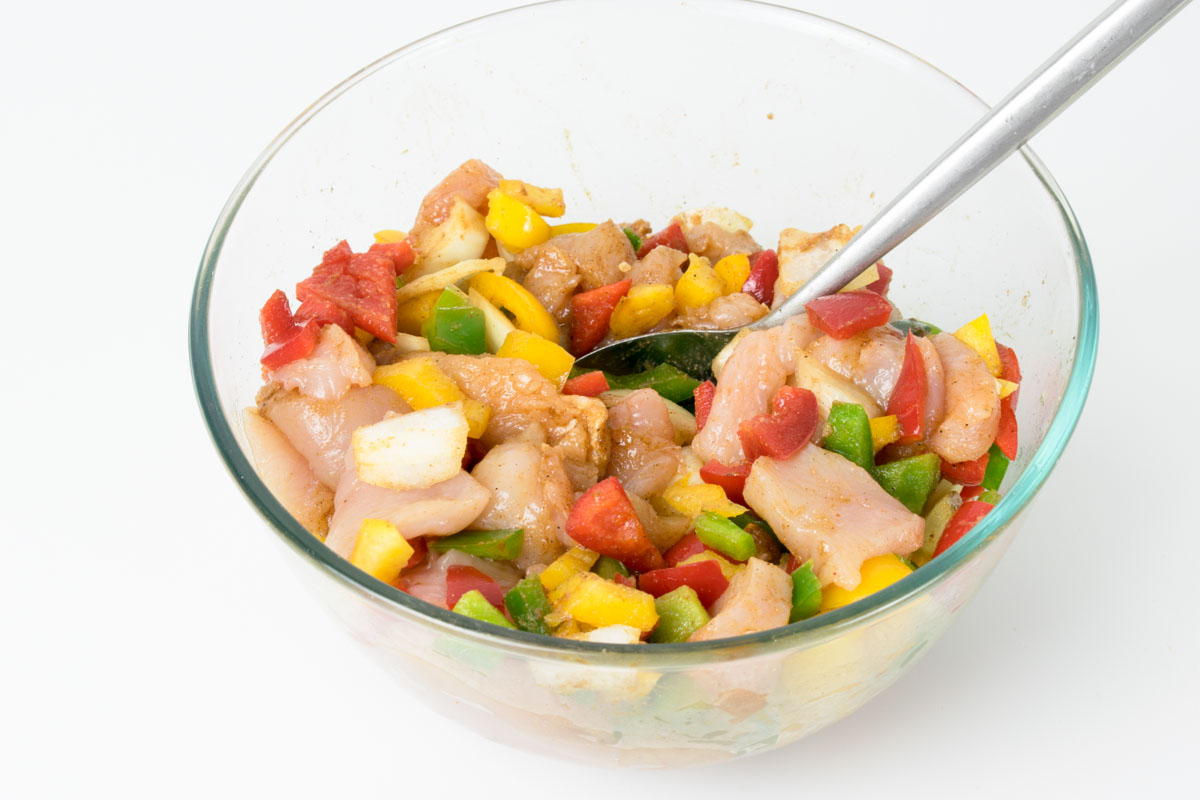 4. Add lazy garlic & ginger (or fresh – whichever you chose to use)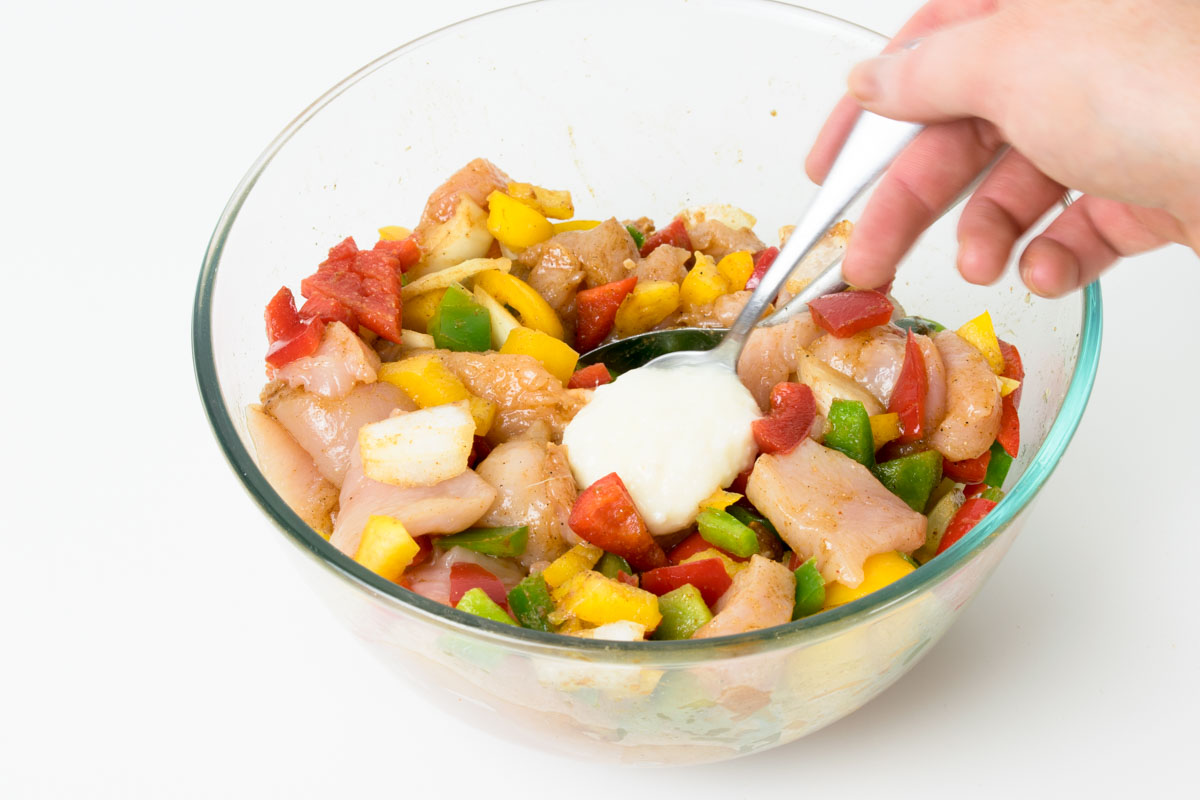 5. Mix to evenly coat everything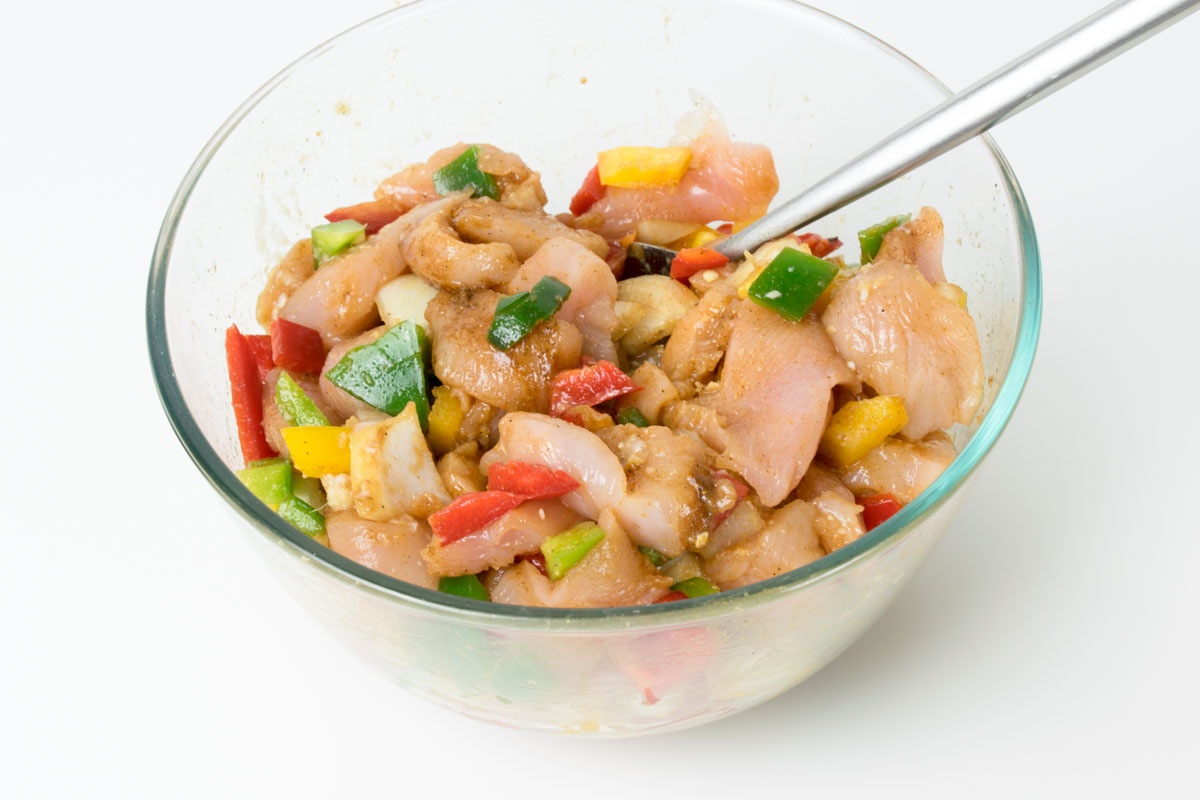 6. Transfer to a large sandwich bag, or cover the mixing bowl – and set in the fridge until you need to cook it (this can be prepped on a Sunday for cooking in the week).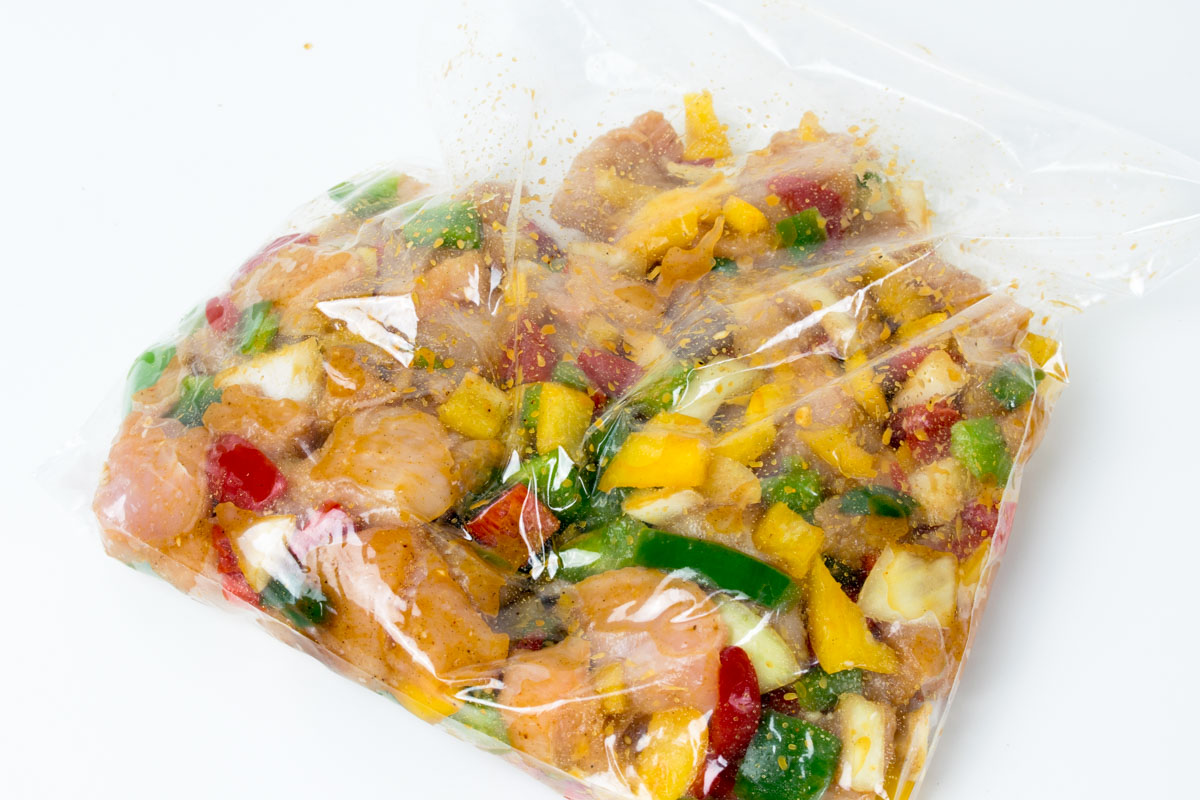 7. When you're ready to cook the chicken, brush a large baking tray with oil – or spray with frylite if you prefer – preheat the oven to 190C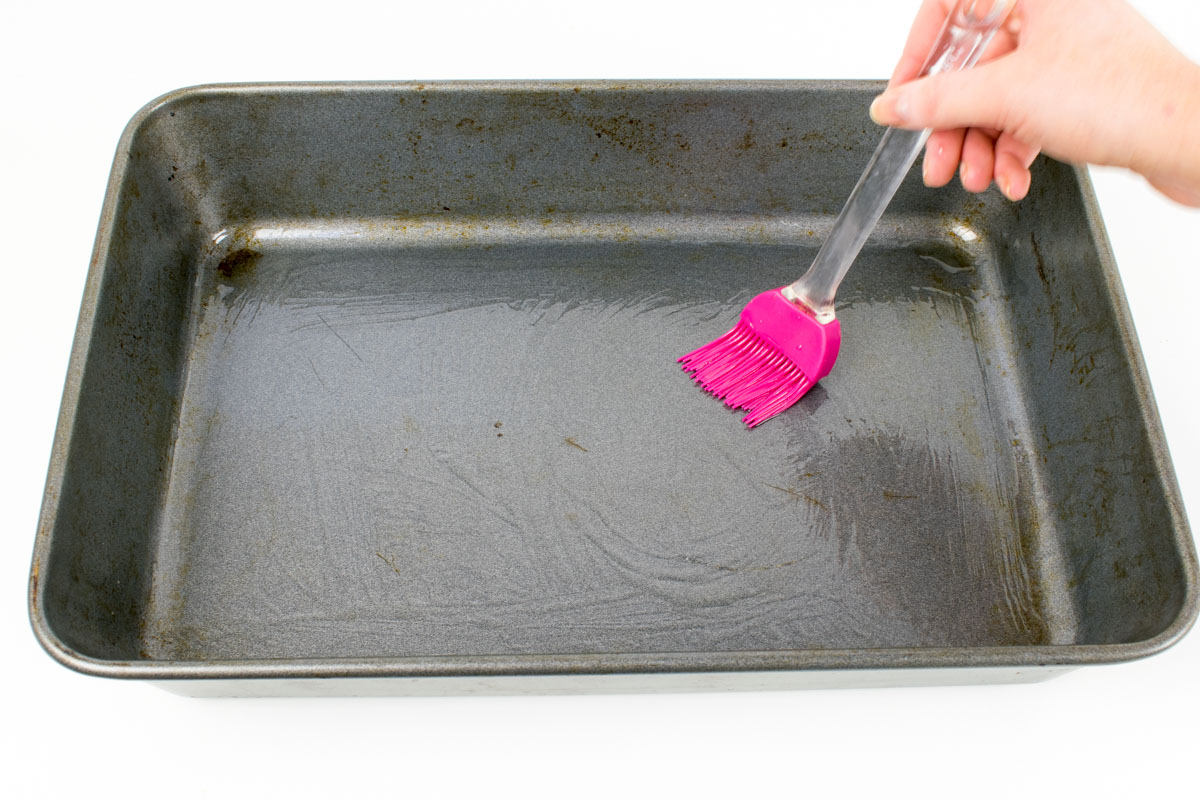 8. Empty the mixture onto the tray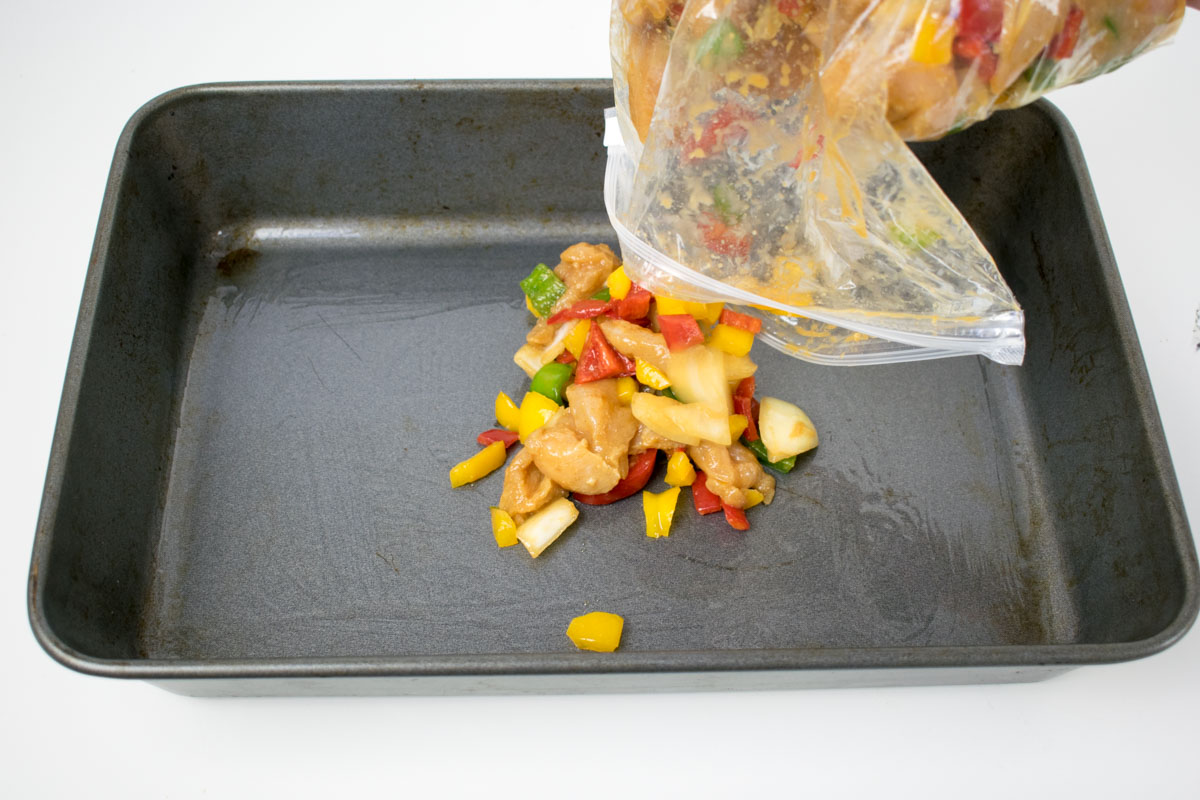 9. Spread to an even level and bake in the oven for 20-25 minutes – until the chicken is cooked through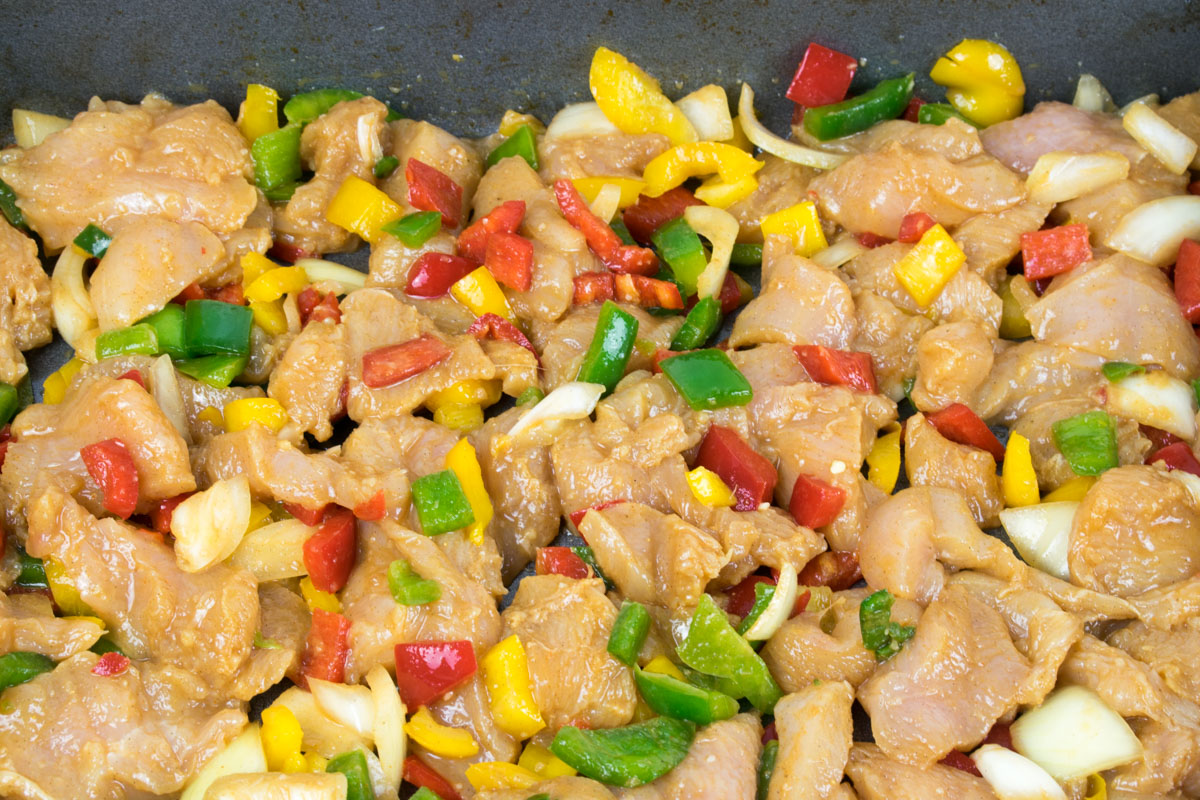 10. Whilst the chicken is cooking, chop the spring onion and coriander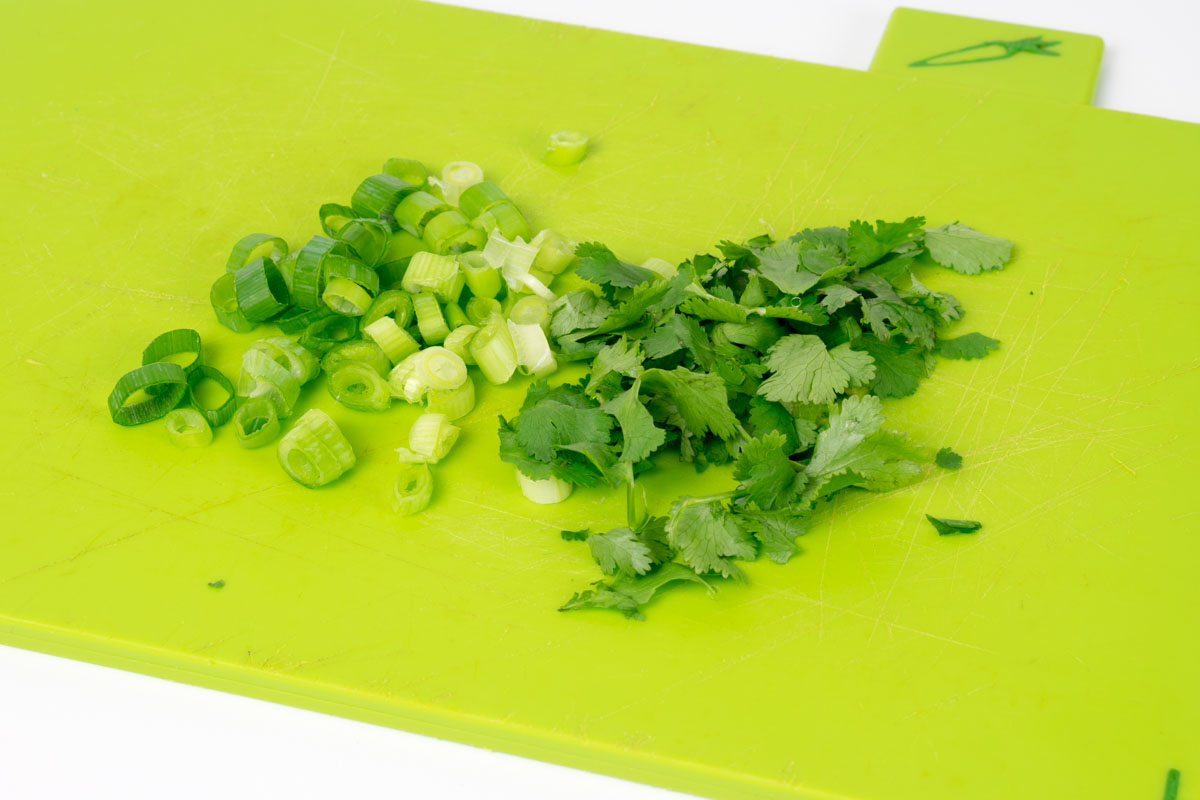 11. After 20-25 minutes the chicken should be cooked through and white inside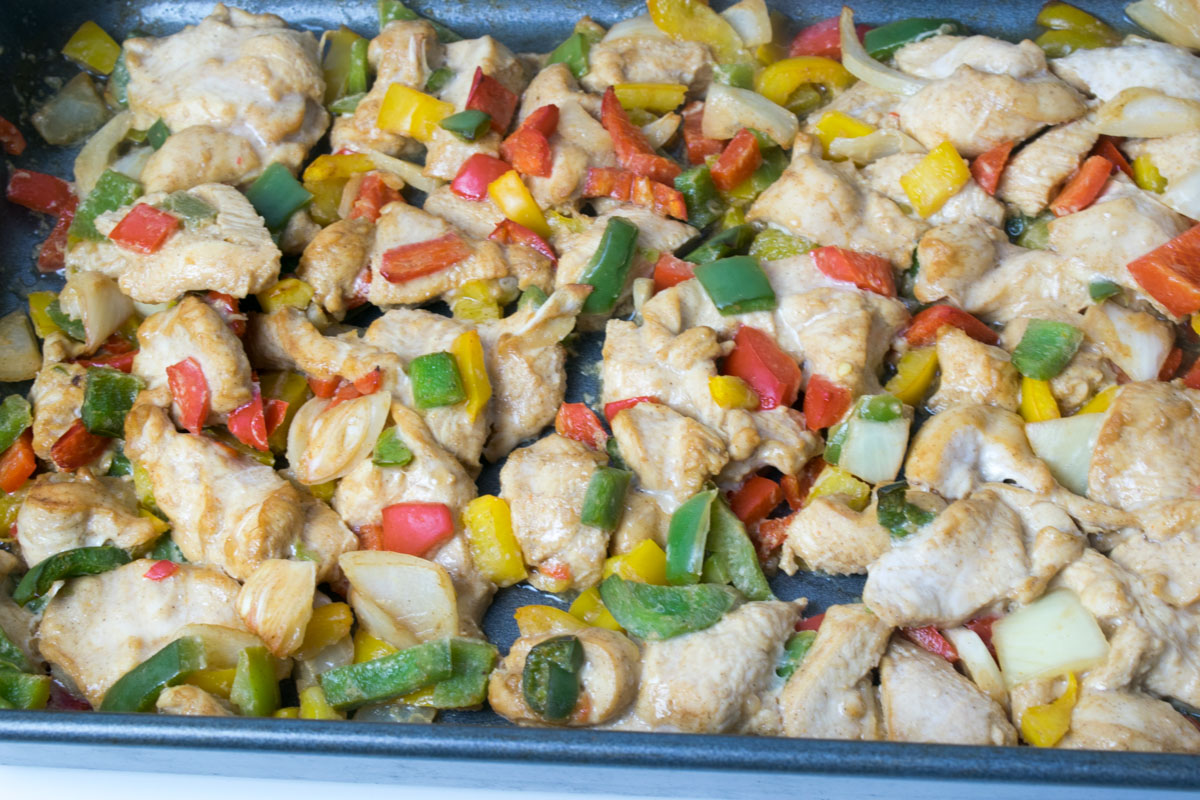 12. Serve !
This recipe was created for my weekly meal plan and made chicken & rice for dinner, then chicken pittas the following day (for two adults).
Yield: 4 People - or 2 People for Dinner & Leftover Lunch
Healthy Mexican Chicken Tray Bake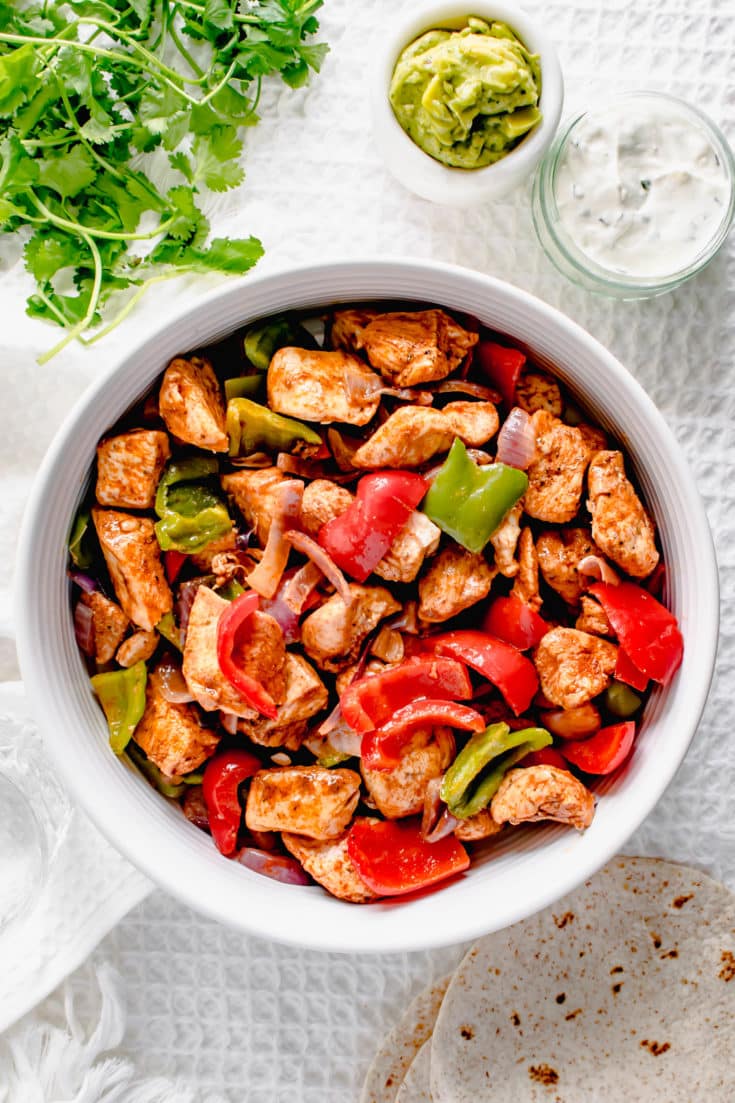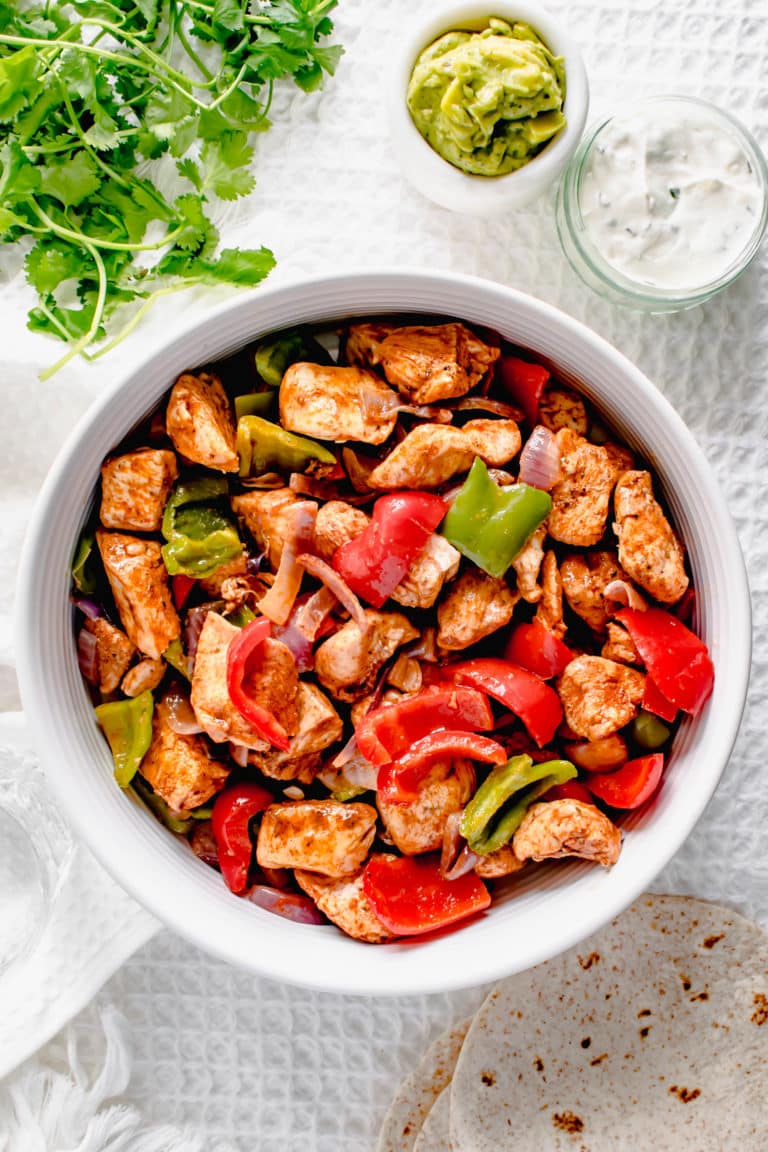 A healthy, simple mexican tray bake perfect for meal prep
Ingredients
4 chicken breasts
2 bell peppers
1 onion
1 chilli (optional)
1 packet fajita spice mix - I use the BBQ one from Old El Paso (If you'd like to make your own - see notes below)
1 tbsp oil (or a few sprays of frylite)
1 Handful fresh coriander
3 Spring Onions
To serve (Optional)
Pitta Breads or rice
Salad (I made a simple salad of lettuce, spinach and red onion)
Guacamole and sour cream
Instructions
Chop the chicken, bell peppers and onion into equal sized pieces
Chop and de-seed the chilli (if using)
Add the chicken, peppers, onions and chilli to a large bowl (or direct to a sandwich bag) and add the mexican seasoning mix
Stir to evenly coat everything in the mixture
Seal the sandwich bag, or cover the mixing bowl and store in the fridge to marinate - for a minimum of 30 minutes - up to a few days
Once you're ready to cook, brush a large baking tray with oil (or spray with frylite)
Preheat the oven to 190C
Pour the marinated mixture into the baking tray and spread to an even, single layer (if you need to use two baking trays - do so
Cook in the oven for 20-25 minutes, until the chicken is cooked through
Serve with rice or pittas and a fresh salad
Recommended Products
As an Amazon Associate and member of other affiliate programs, I earn from qualifying purchases.