This low FODMAP chilli con carne is a winner in our house.
If you're not familiar with a 'low FODMAP diet' – FODMAP stands for fermentable oligo-, di-, mono-saccharides and polyols (1) – the group of carbs which trigger digestive problems such as bloating and stomach pain for many people. Simple ingredients such as onion and garlic are an absolute no-no on a low FODMAP diet, meaning dishes like chilli con carne can quickly go off the menu.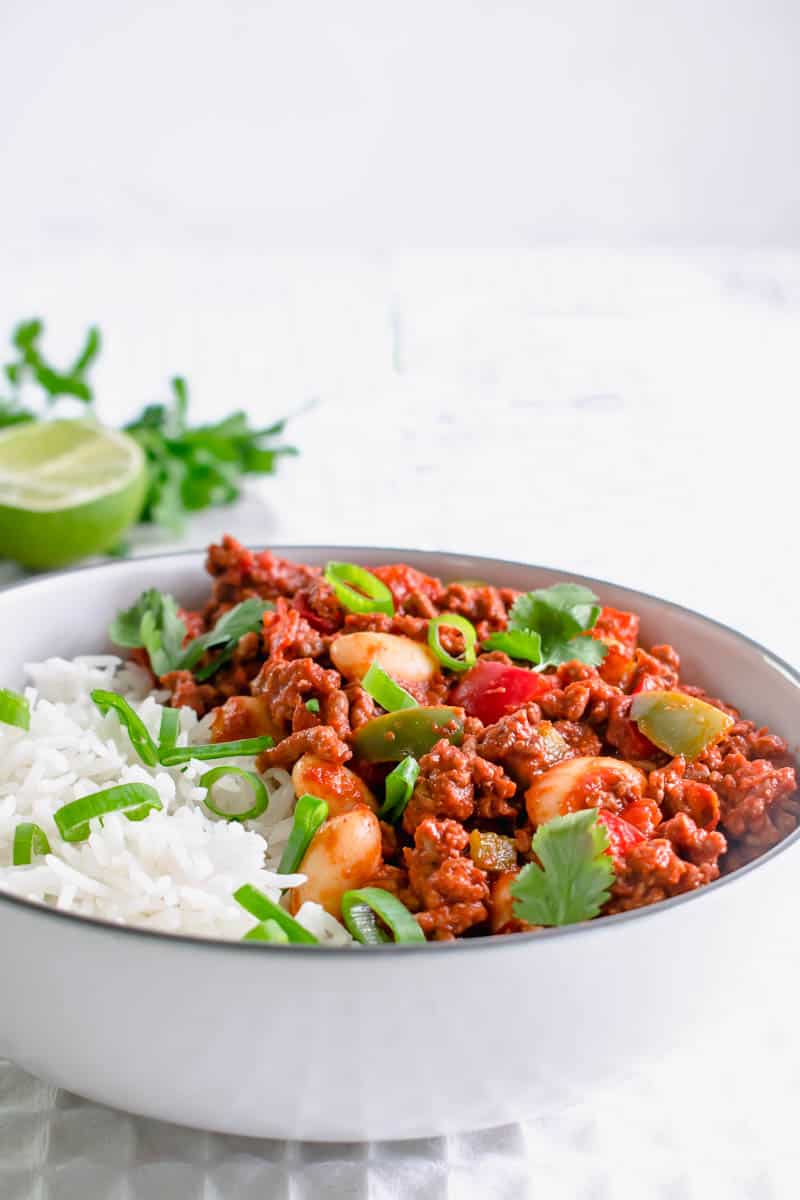 This low FODMAP chilli con carne is easy to prepare and really delicious. As all spices usually used in Chilli Con carne are safe to use on a low FODMAP diet it's not one of those recipes which feels like a substitute.
I've used butter beans in this dish as they are low FODMAP – but if you prefer to use no beans at all you can skip them easily.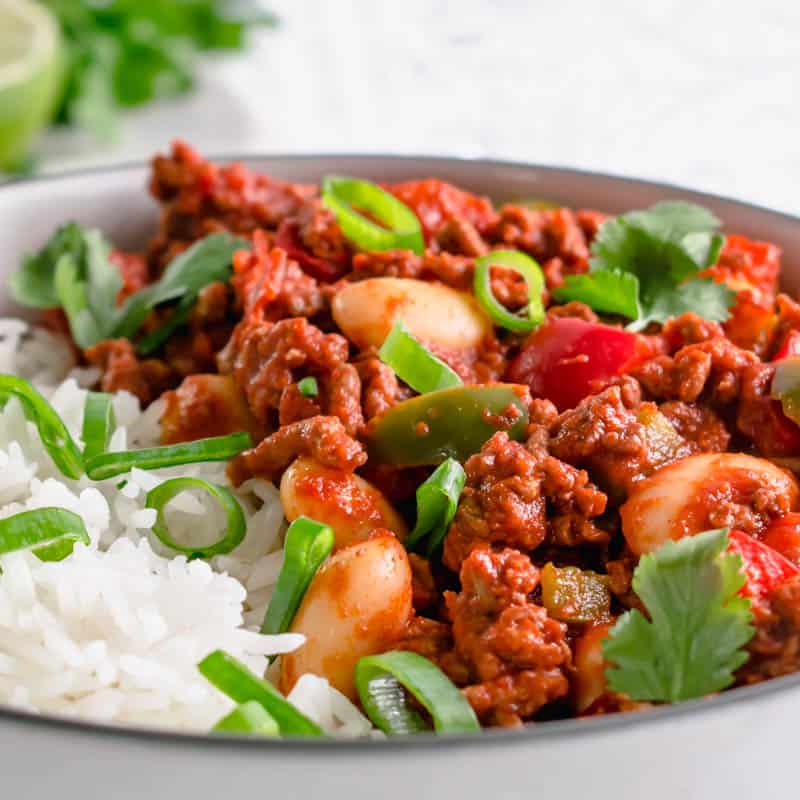 This chilli con carne freezes well – so you can make a large batch and defrost for busy evenings.
I've sprinkled my dish with the green parts of a spring onion (only the green parts are safe on a low FODMAP diet) and fresh coriander. My husband loves a squeeze of lime on his chilli too .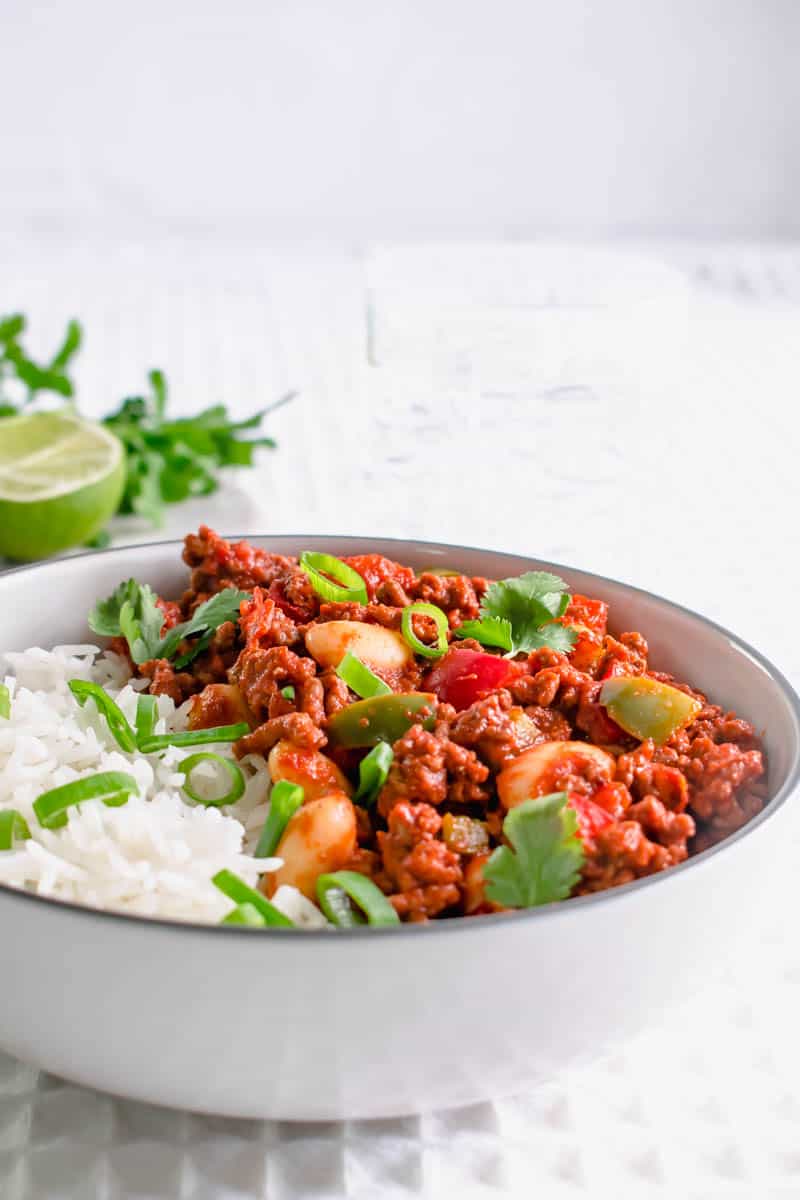 How to make low FODMAP chilli con carne
Scroll down for recipe card and ingredient list
1. Add oil to a pan and heat to a medium/high heat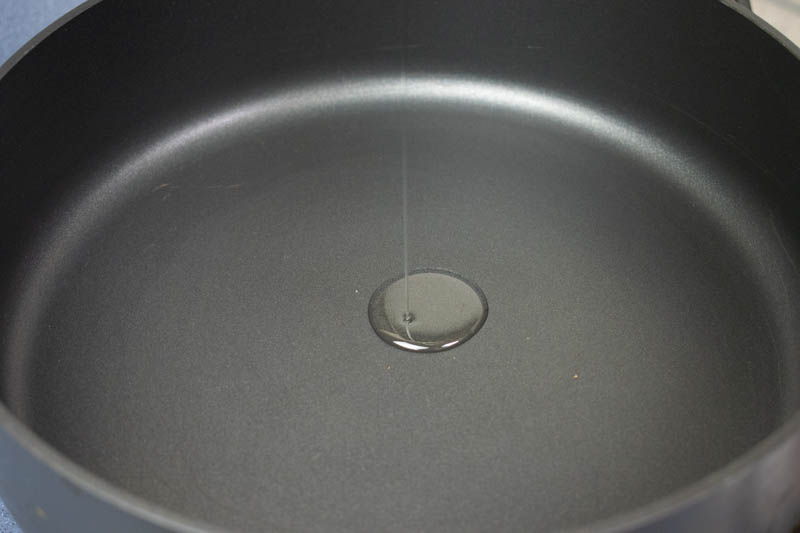 2. Add lean minced beef and use a spatula to break up the chunks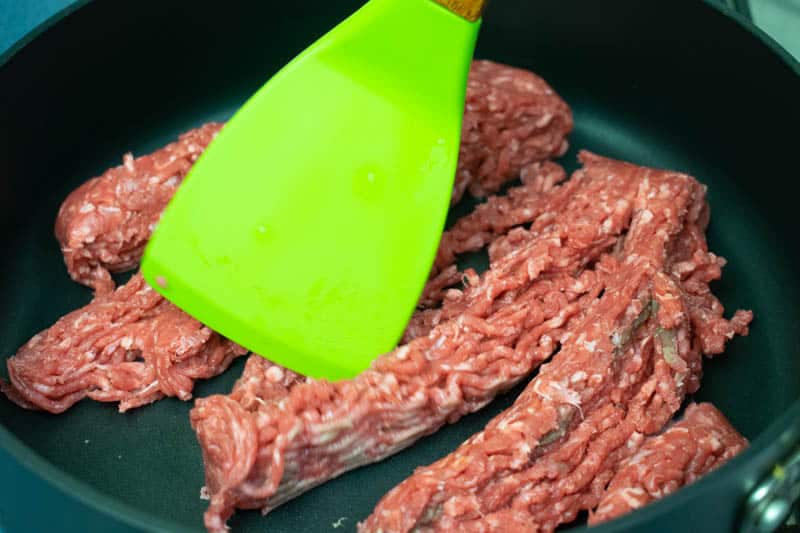 3. Cook, stirring often until the mince is browned throughout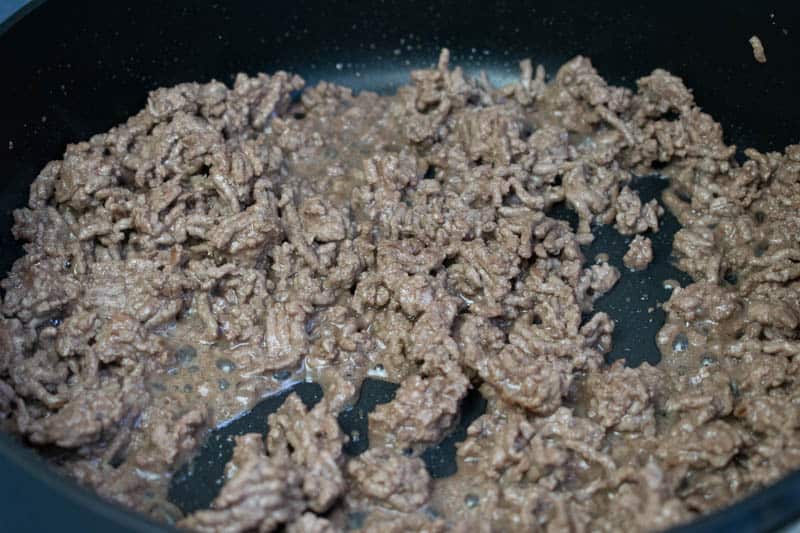 4. Drain off any excess oil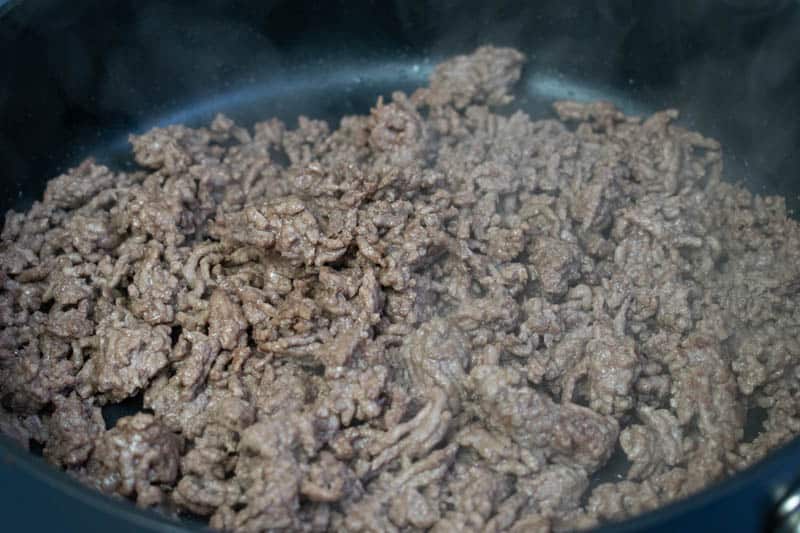 5. Add the dried spices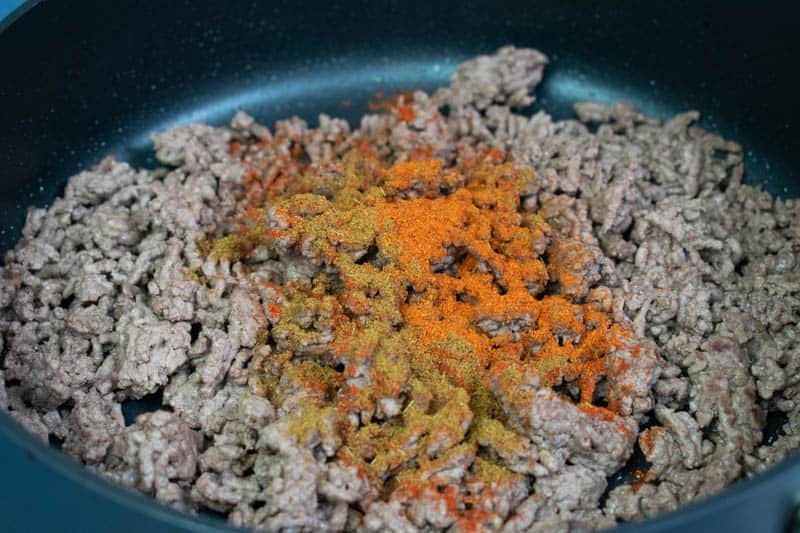 6. Stir to coat the meat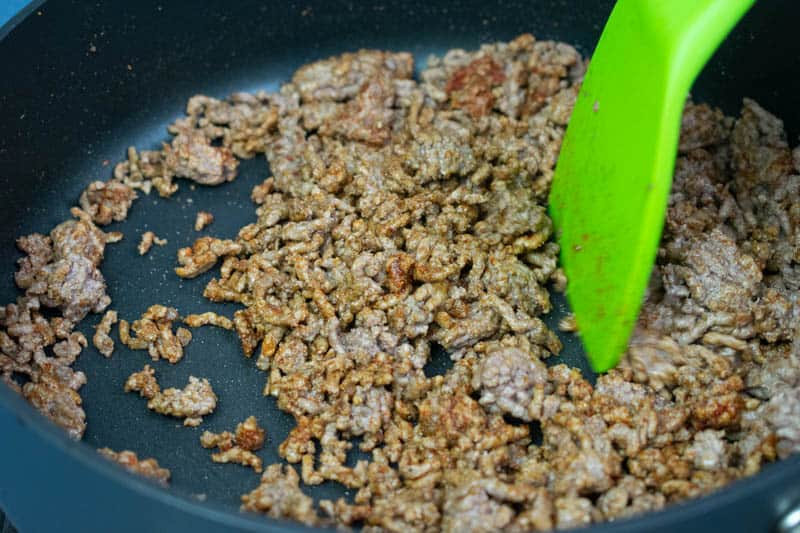 7. Then add the diced peppers, stir and cook for 2 minutes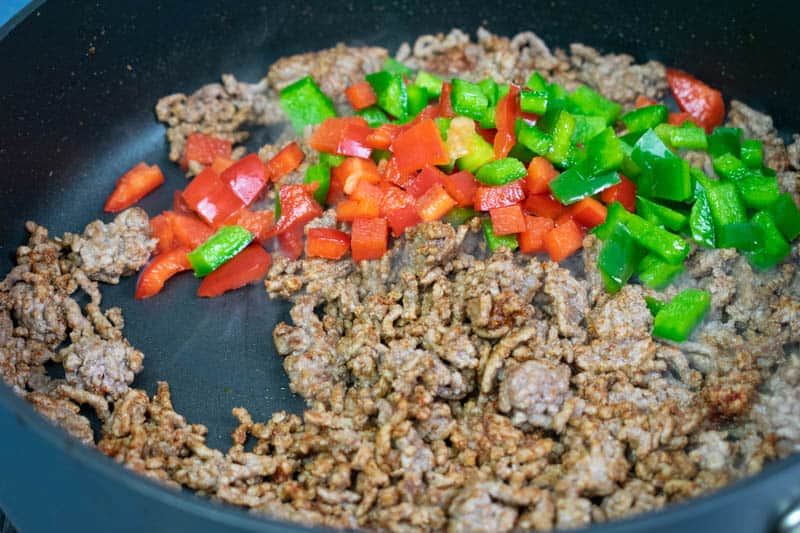 8. Add the tomato puree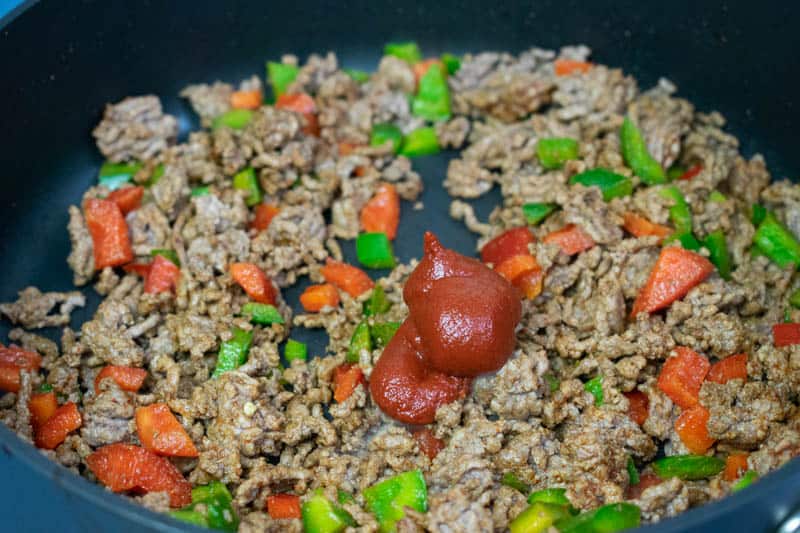 9. Then the tinned tomatoes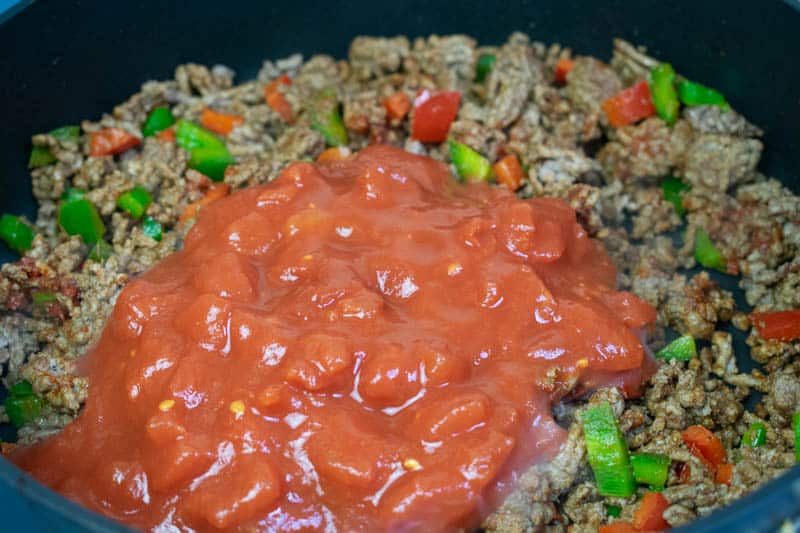 10. And stir to combine – turn the heat down at this point to a low/medium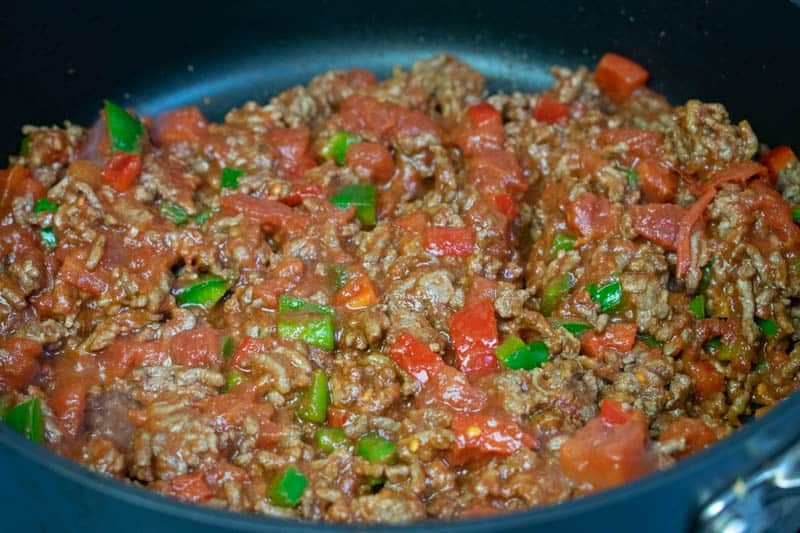 11. Add the Worcestershire sauce
12. And sugar – and stir until mixed through
13. Tip in the drained and rinsed butter beans (optional – skip if you don't want any beans in your chilli)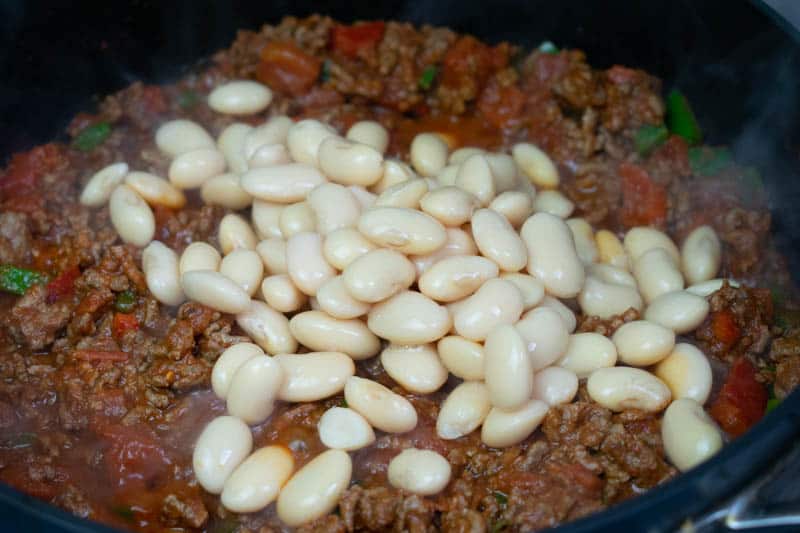 14. Stir and cook for a further few minutes until the beans are heated through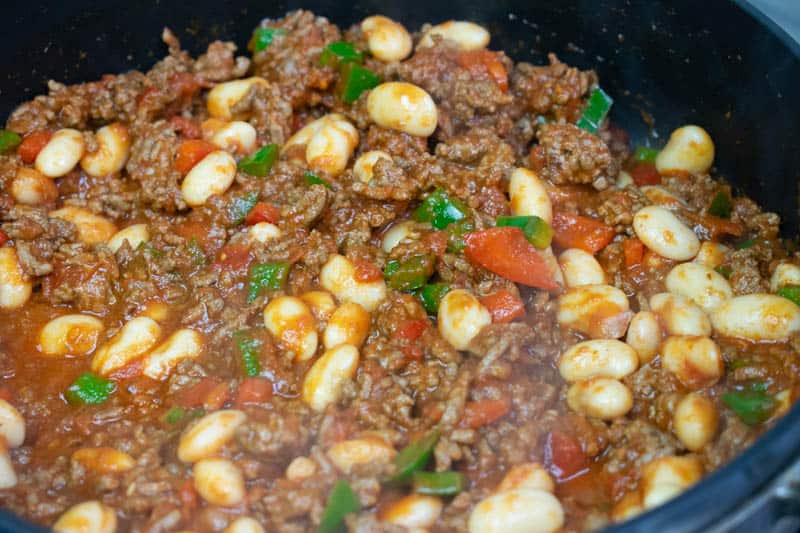 15. Turn off the heat and add some chopped coriander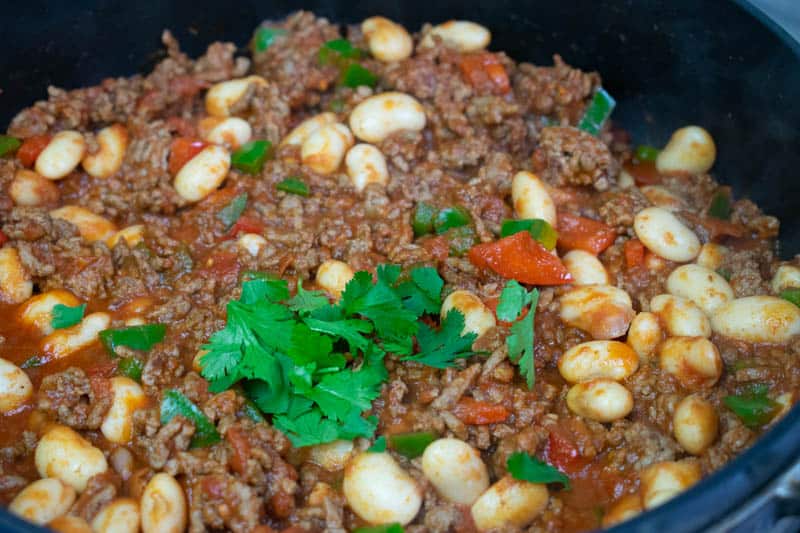 16. Stir so the coriander is mixed through, then serve with rice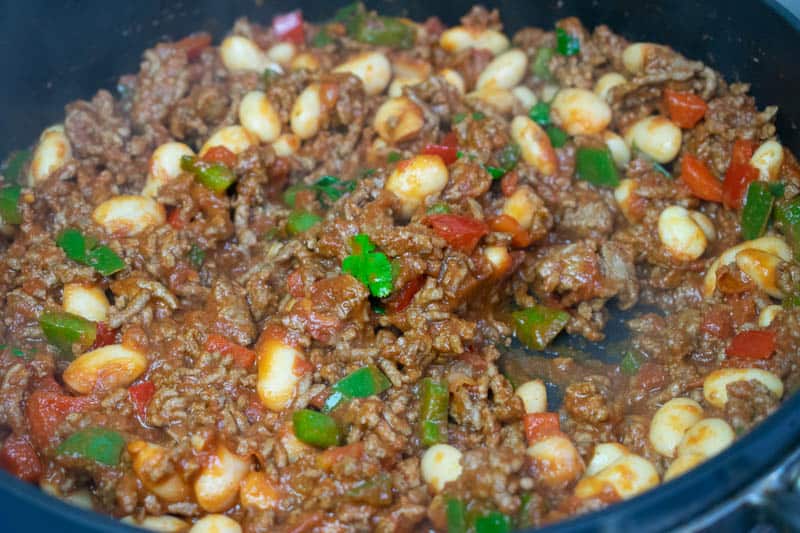 Yield: 4 People
Low FODMAP Chilli Con Carne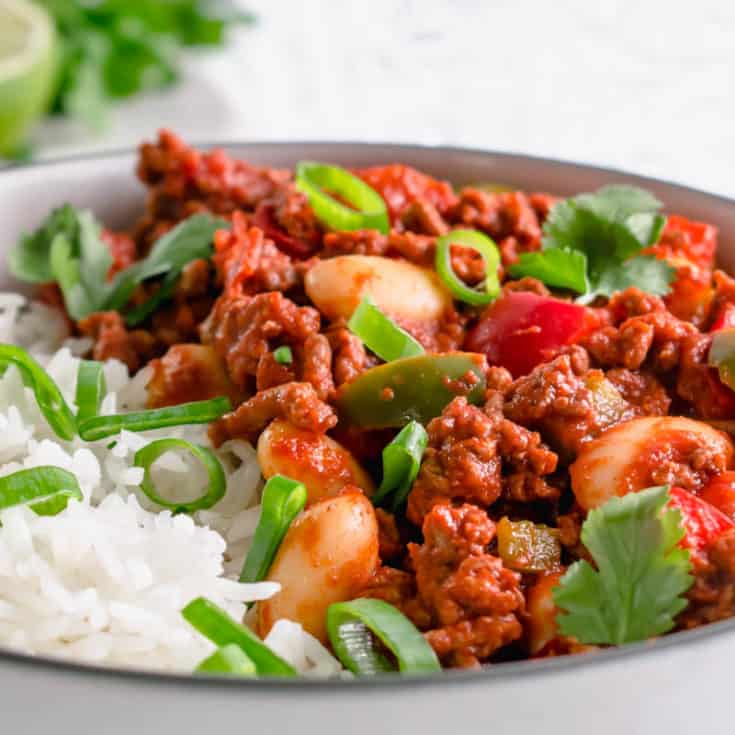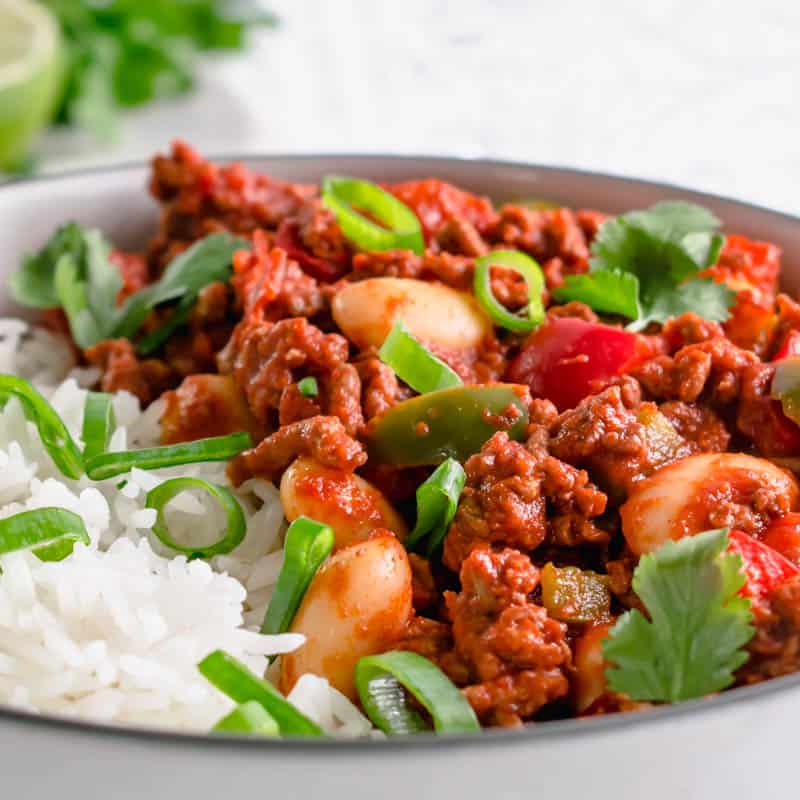 A low FODMAP chilli con carne recipe made in under 30 minutes.
Ingredients
1 Tsp Oil
500g Minced Beef
2 Tsp Cumin
1 Tsp Paprika
1 Tsp Chilli Powder (Optional - depending on your spice level)
1 Bell Pepper
Tomato Puree
Tinned Tomatoes
1 Tbsp Worcestershire sauce
1 Tsp Sugar
Tin Butter Beans (Optional)
To Serve (Optional)
Lime
Handful Fresh Coriander
Green parts of a spring onion
Rice
Instructions
Heat the oil in a large, non-stick pan
Add the minced beef and cook on medium/high heat until browned all over - stir often
Once the mince is browned add the cumin, paprika and chilli powder - turn the heat down to medium, cook for 1 minute
Next add the chopped bell pepper and cook for 2 minutes
Pour in the tomato puree, stir to coat
Then add the tinned tomatoes, Worcestershire sauce and sugar
Turn the heat to a simmer and cook for 10 minutes
Then add the butter beans (if using) and cook for 3 minutes on a simmer
Serve on a bed of rice sprinkled with fresh coriander, green parts of a spring onion and rice (Optional)