Homemade onion gravy makes all the difference to your meal. I always say, the difference between a good meal and a great meal is the quality of the gravy.
This onion gravy is a simple recipe using white onions and beef stock (any will do – I use Oxo or supermarket brand) which results in the best onion gravy ever.
Super rich, with sweet onions and a depth of flavour. I use worcestershire sauce to balance out the sweetness of the onions. If you love Onion Gravy and also have an Actifry check out my Sausage & Onion Gravy recipe!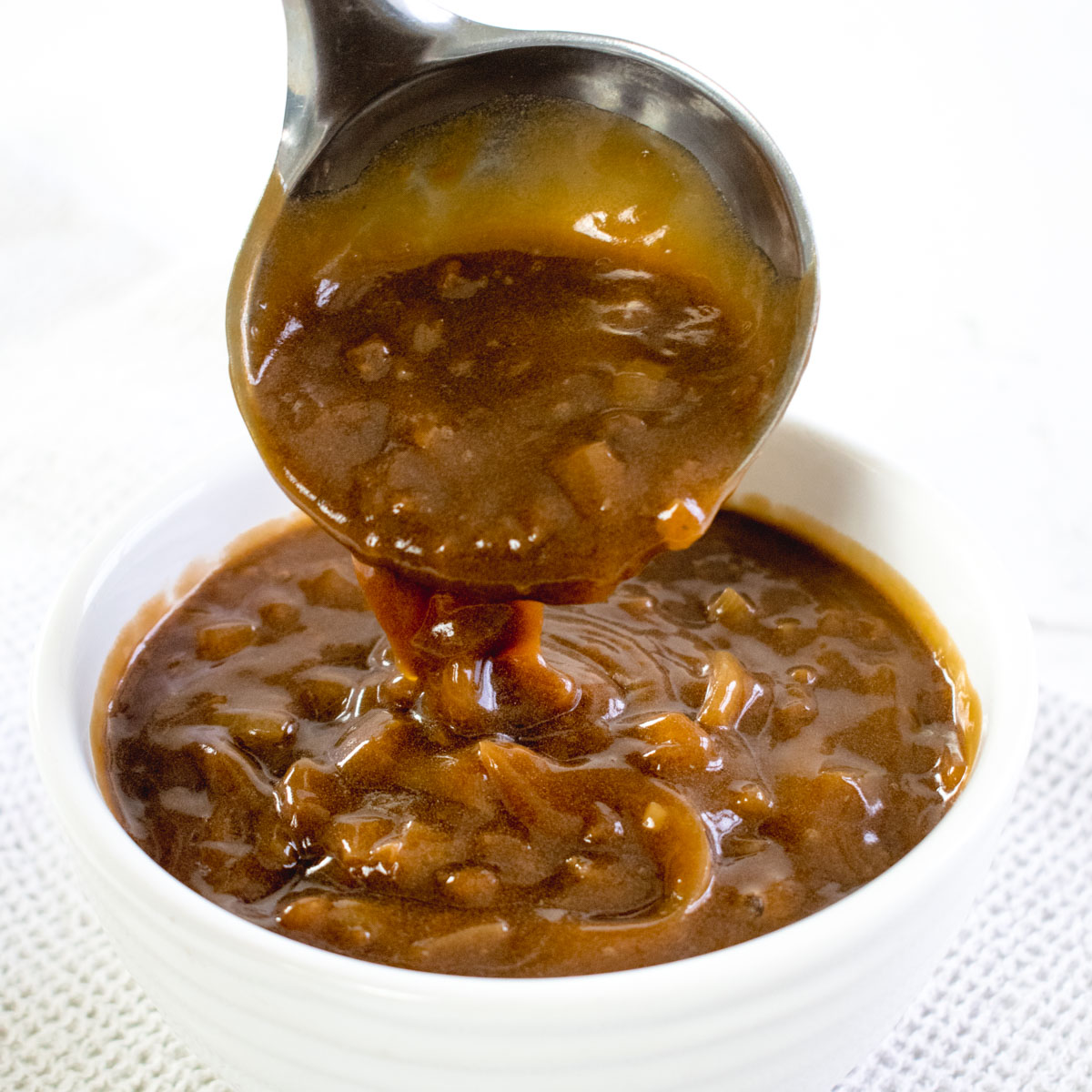 The extra time this onion gravy takes is well worth it. It also freezes really well – so you might want to make a bigger batch to freeze half to defrost next time.
Onion gravy is a must have for most meals in our home – I couldn't eat sausage and mash without it! You can also easily freeze this recipe, just put whatever is left over into an airtight freezer back and store until needed! It defrosts really quickly too and will improve any meal!
How to make onion gravy at home:
1. Measure out your ingredients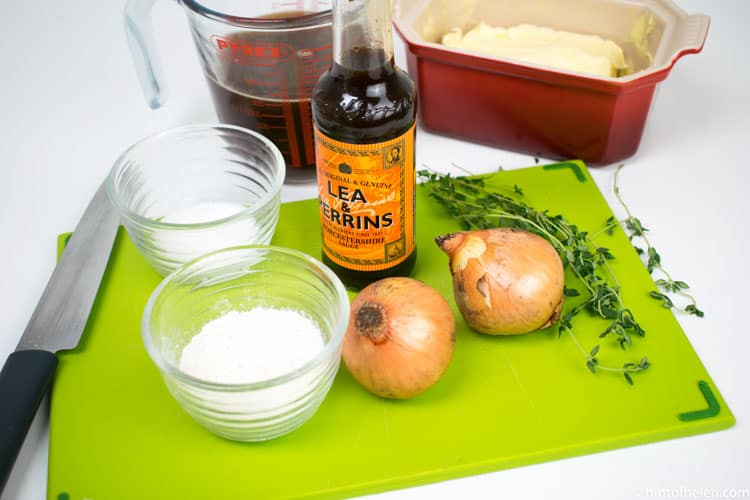 2. Finely slice the onions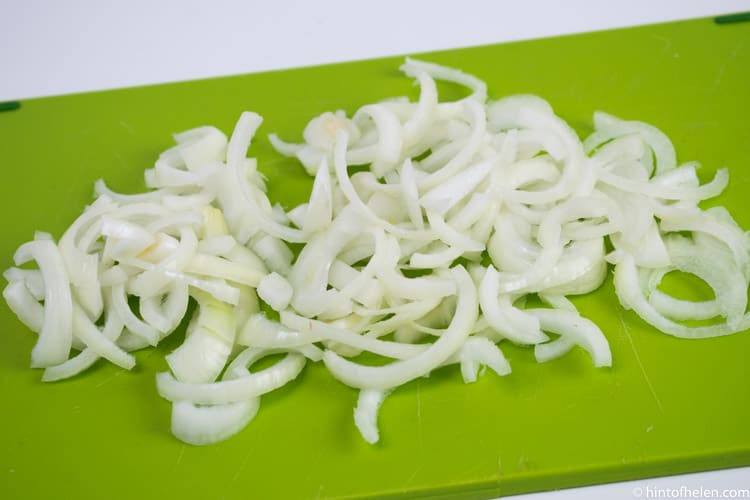 3. Melt butter in a large pan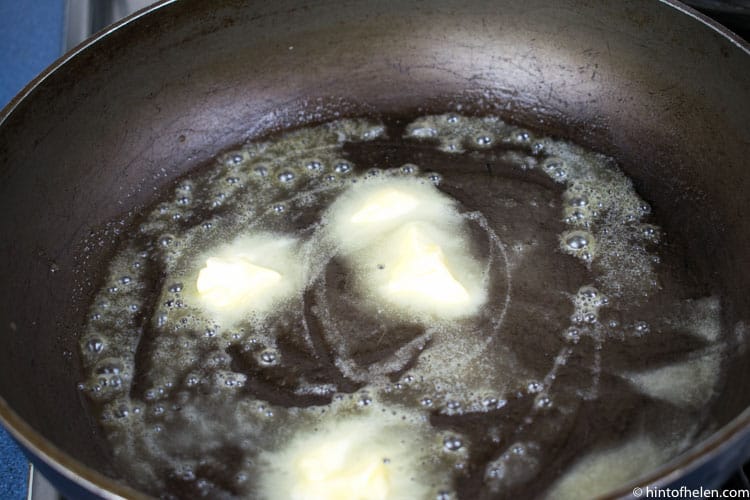 4. Add white onions to the melted butter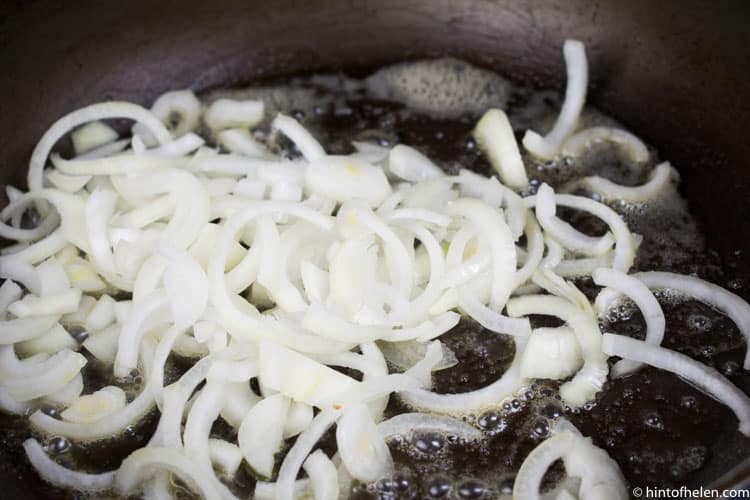 5. Cook for 5 minutes on low, until the onions are only just beginning to turn clear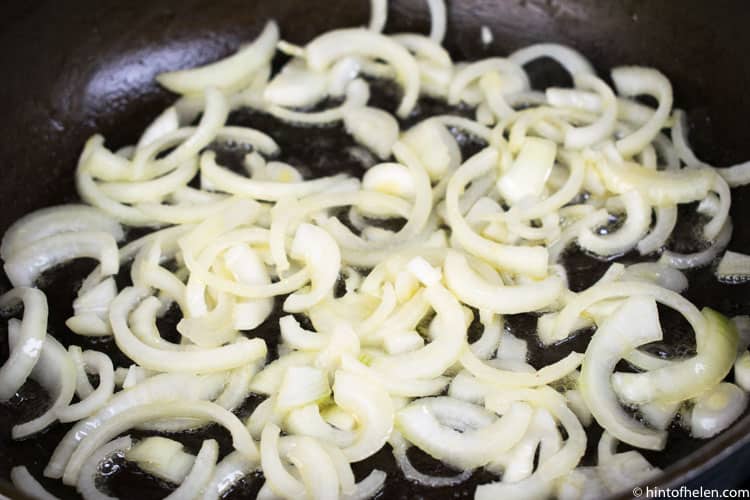 6. Add sugar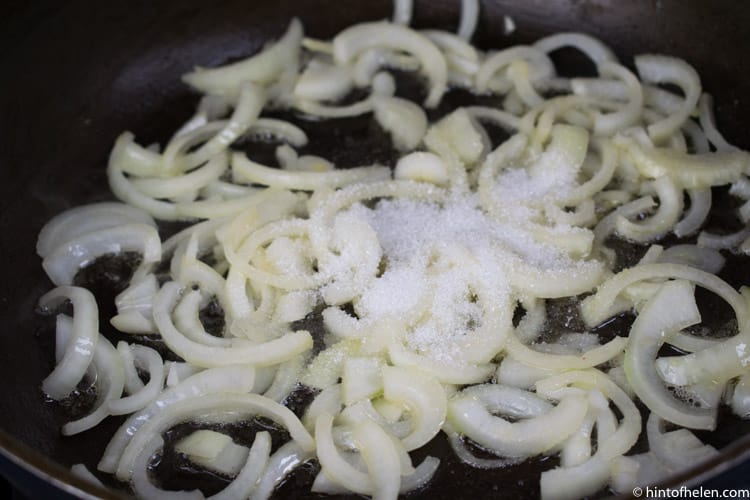 7. Stir the sugar, then cook the onions for a further 10 minutes on low, until they are clear and slightly browned: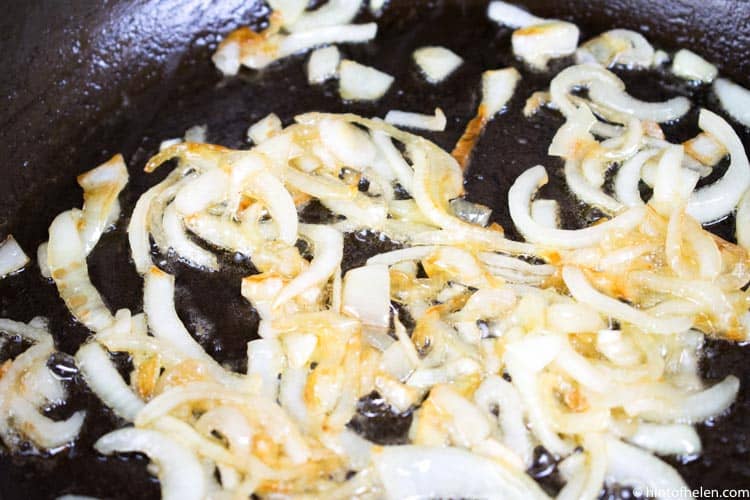 8. Add flour to the onions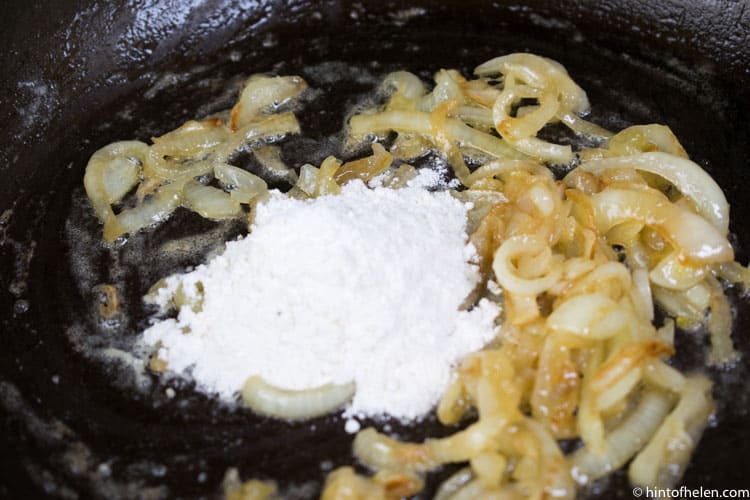 9. Stir to coat the onions and cook for a further minute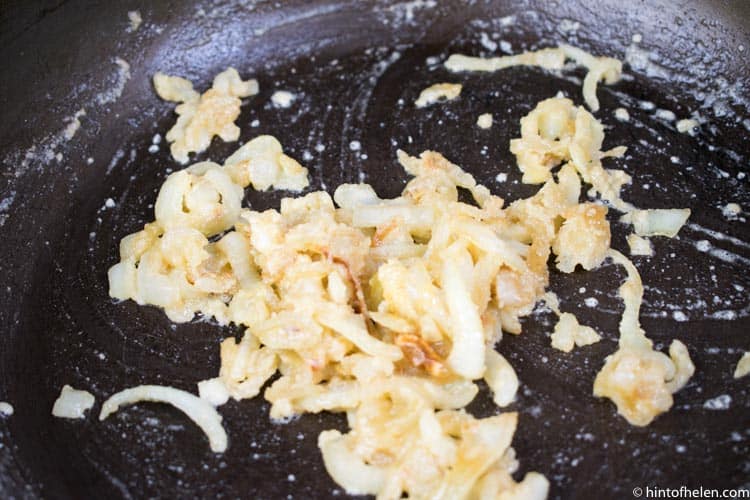 10. Add thyme leaves (or dried thyme)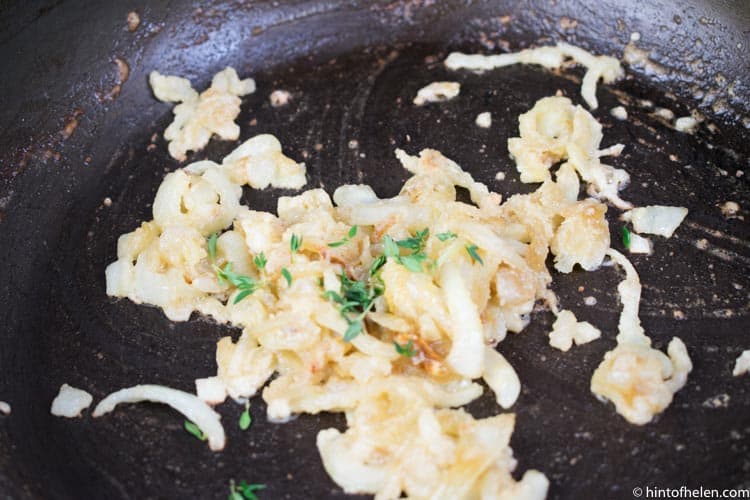 11. Add beef stock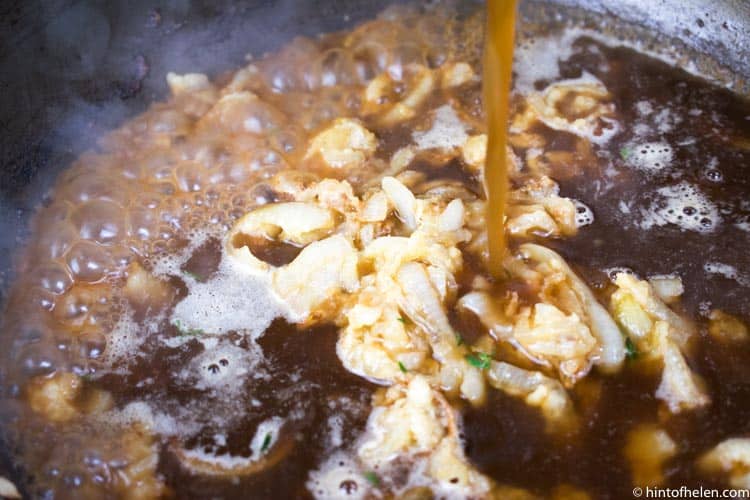 12. Bring to the boil, then add Worcestershire sauce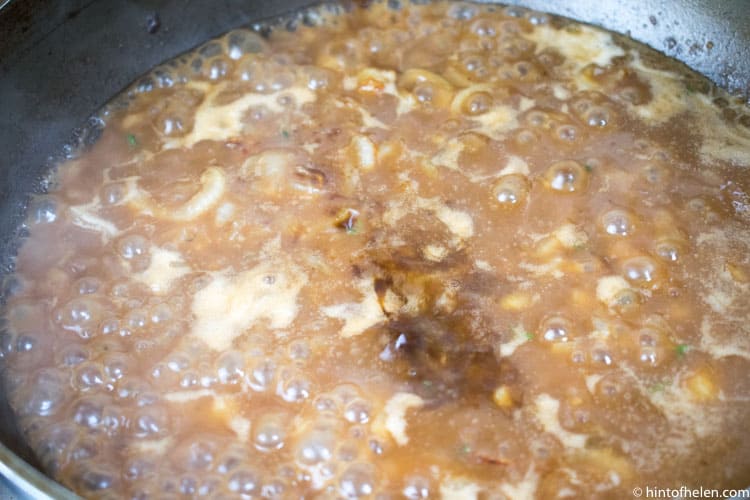 13. Continue to boil the gravy until it thickens to your desired thickness; you can always add more water if you need to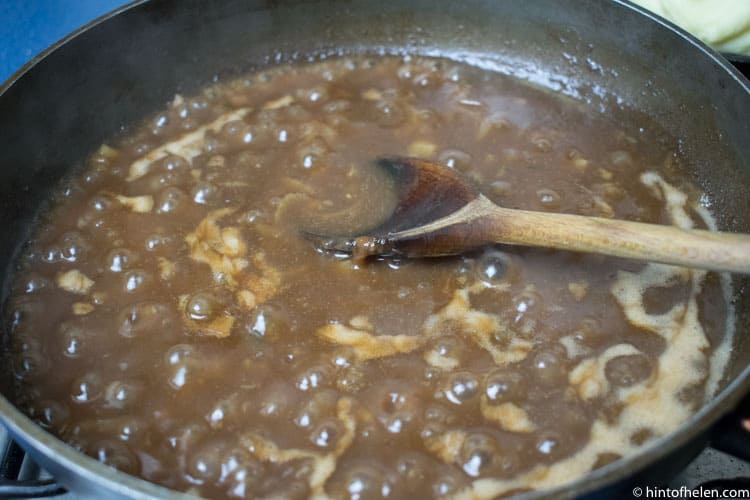 14. Remove from heat, serve and enjoy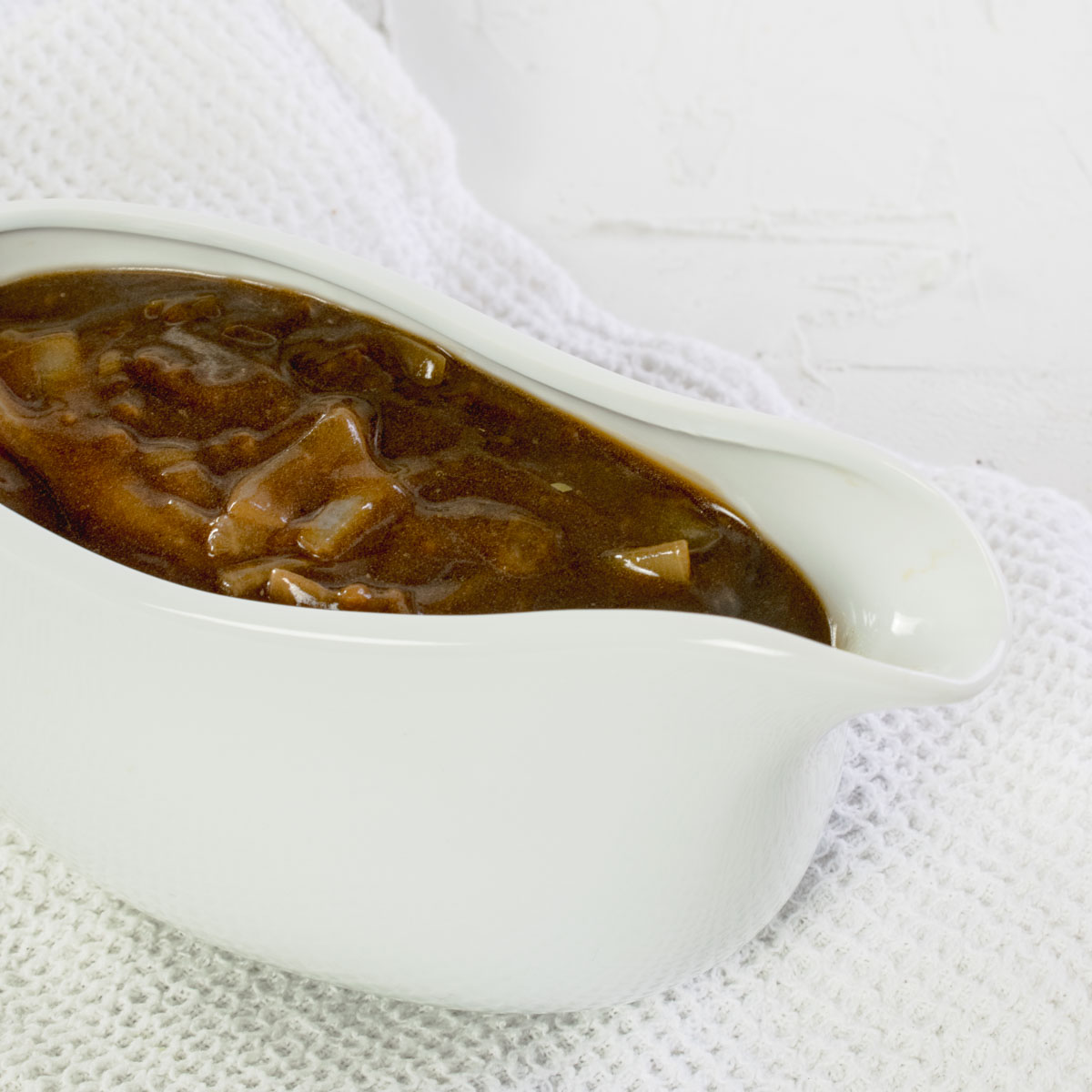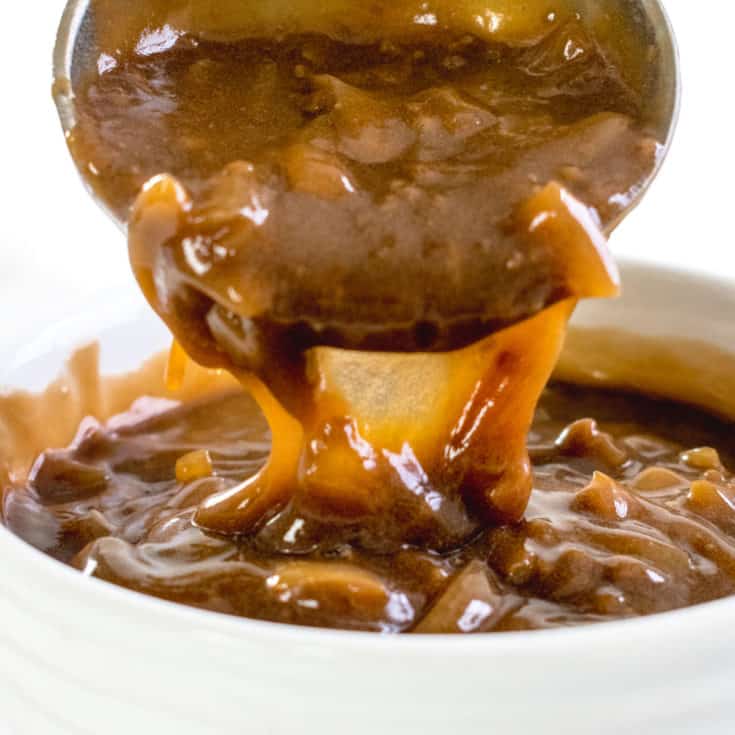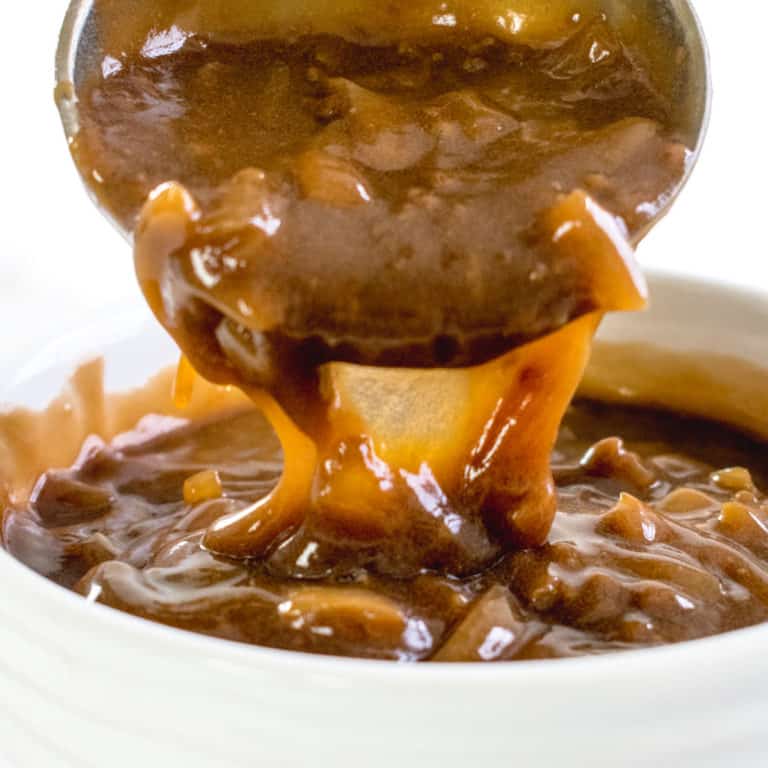 This rich onion gravy recipe is delicious and easy to follow.
Ingredients
2 White onions
2 tbsp Butter
1 tbsp Sugar
2 tbsp Plain flour
500 ml Beef stock (oxo cube with boiling water)
2 tbsp Worcestershire sauce
Pinch thyme leaves - or 1 tbsp dried thyme
Instructions
Finely slice the onions
Melt butter in a large frying pan, and once melted, add the onions
Fry the onions over a low heat for 5 minutes, until they are beginning to turn clear
Add sugar to the onions, and continue to cook for a further 10 minutes, or until they are clear and beginning to brown
Add the flour to the onions, and stir to coat the onions thoroughly
Cook the flour for a minute
Add thyme (dried or fresh leaves, whichever you have)
Add beef stock, and bring the mixture to boil
Once boiling, add Worcestershire sauce
Continue to boil the gravy, stirring constantly until it reaches the thickness you like. If the gravy is too thick, add a little bit more water
Serve and enjoy!