A Ploughman's sandwich is made up of brown bread, thick ham, mature cheddar, sandwich pickle and simple salad. My Ploughman's sandwich salad is almost always just lettuce or rocket – with the occasional tomato.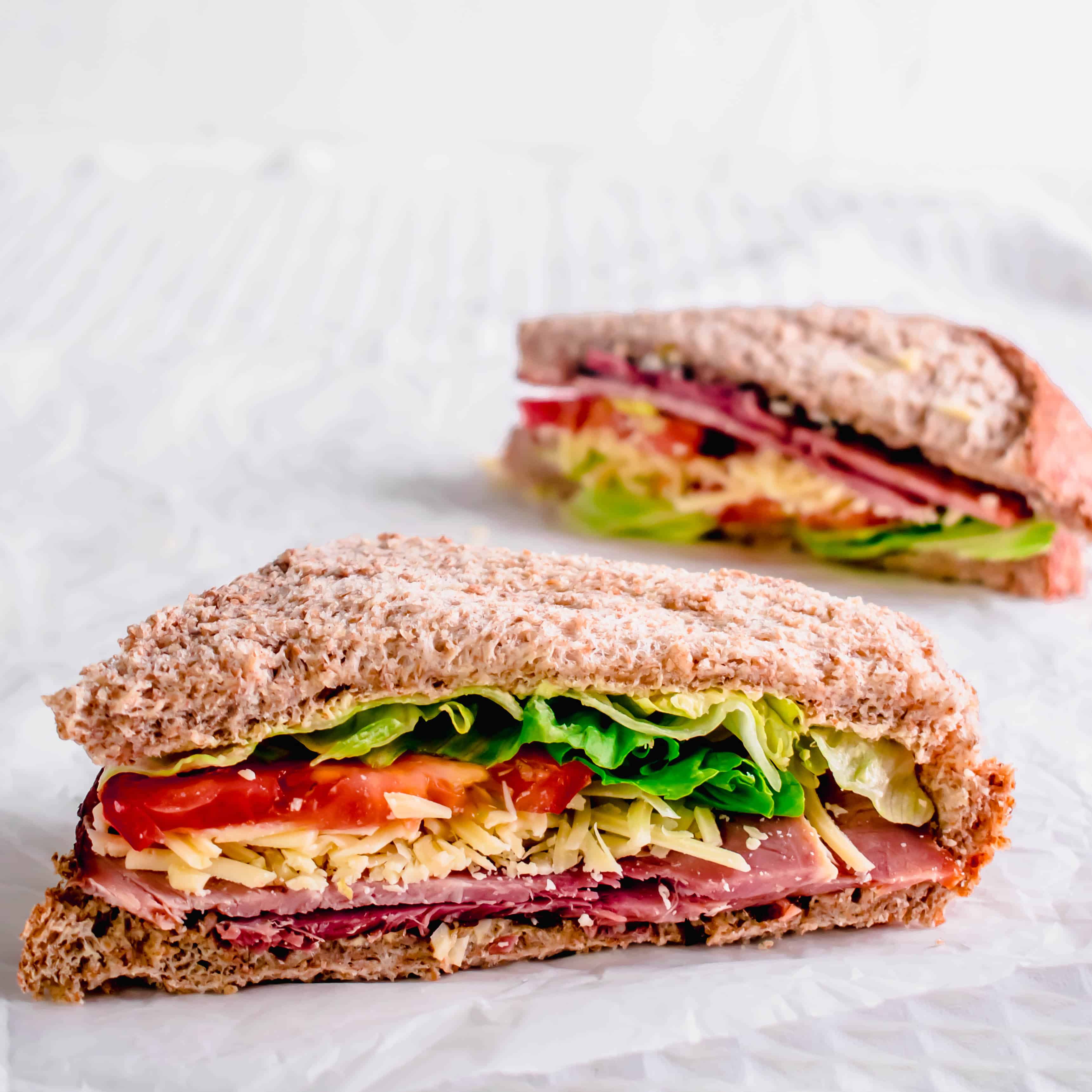 I tend to opt for small chunk pickle – often supermarket own brand honestly. I'm not a huge fan of big chunky pickle (unless it's homemade) but if you don't like small chunk, smooth sandwich pickle is available everywhere now too.
The best way to serve this sandwich is with a beer and packet of crisps – for a classic lunch, perfect for picnics!
When building the sandwich I make sure one side of bread is covered in ham, and the other in lettuce – to create a barrier between the bread and tomato – nobody likes soggy tomato bread!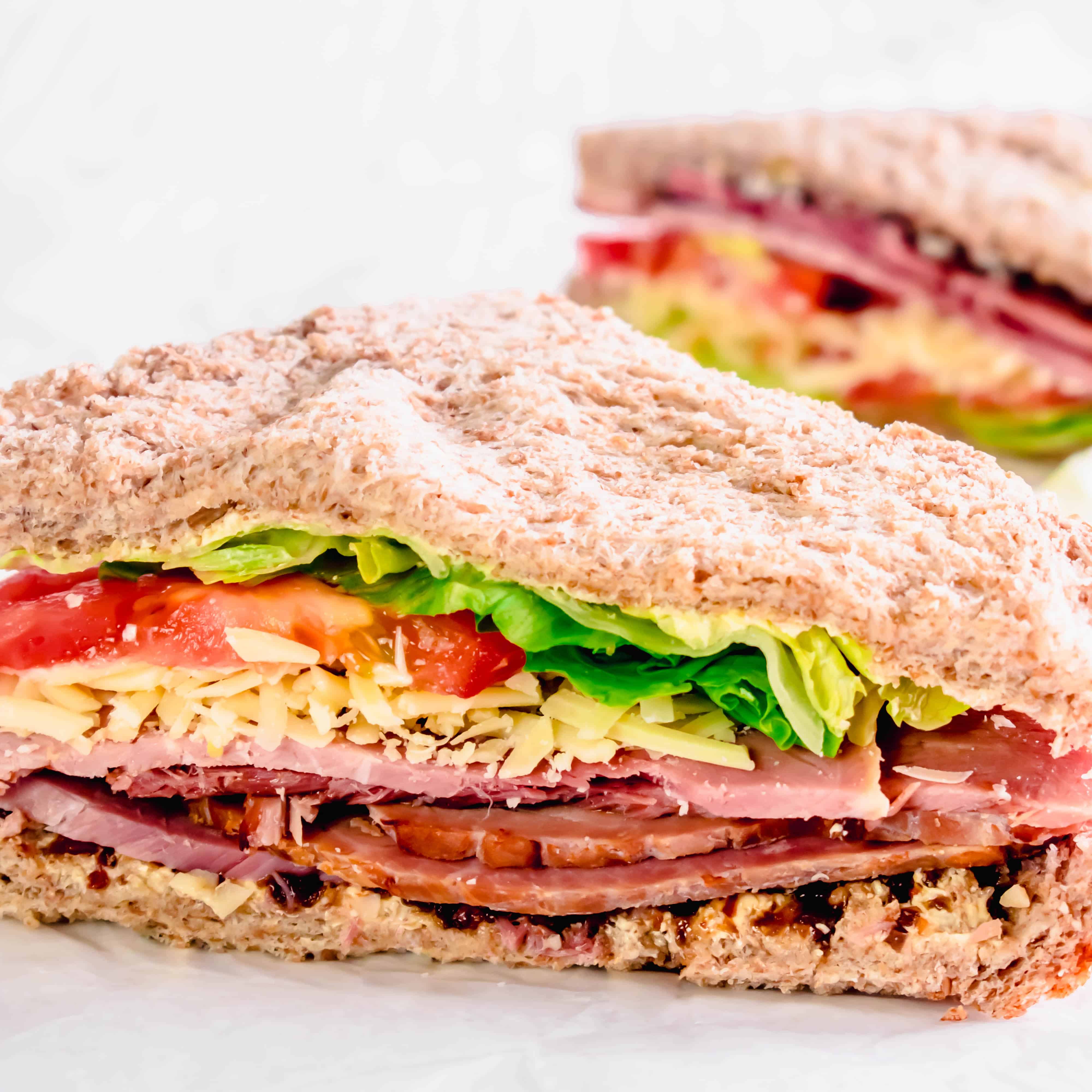 If you can, opt for a block of cheese which you grate or slice yourself. Shop bought grated cheese is coated with flour to ensure it doesn't stick together – and this definitely impacts on the taste and texture.
I always laugh that, despite me eating a very varied diet today, this wasn't always the case. Throughout my whole childhood, from nursery straight through to college (15+ years!) I ate a cheese sandwich for lunch every single day. I would sometimes mix it up with a peanut butter, or ham, sandwich – but very rarely.
Today, whilst cheese sandwiches still have a very fond place in my heart – my favourite sandwich is a classic Ploughman's sandwich.
How to make the perfect Ploughman's Sandwich
1. Slice your bread into equal slices (or, if you're using pre-sliced, skip this bit!)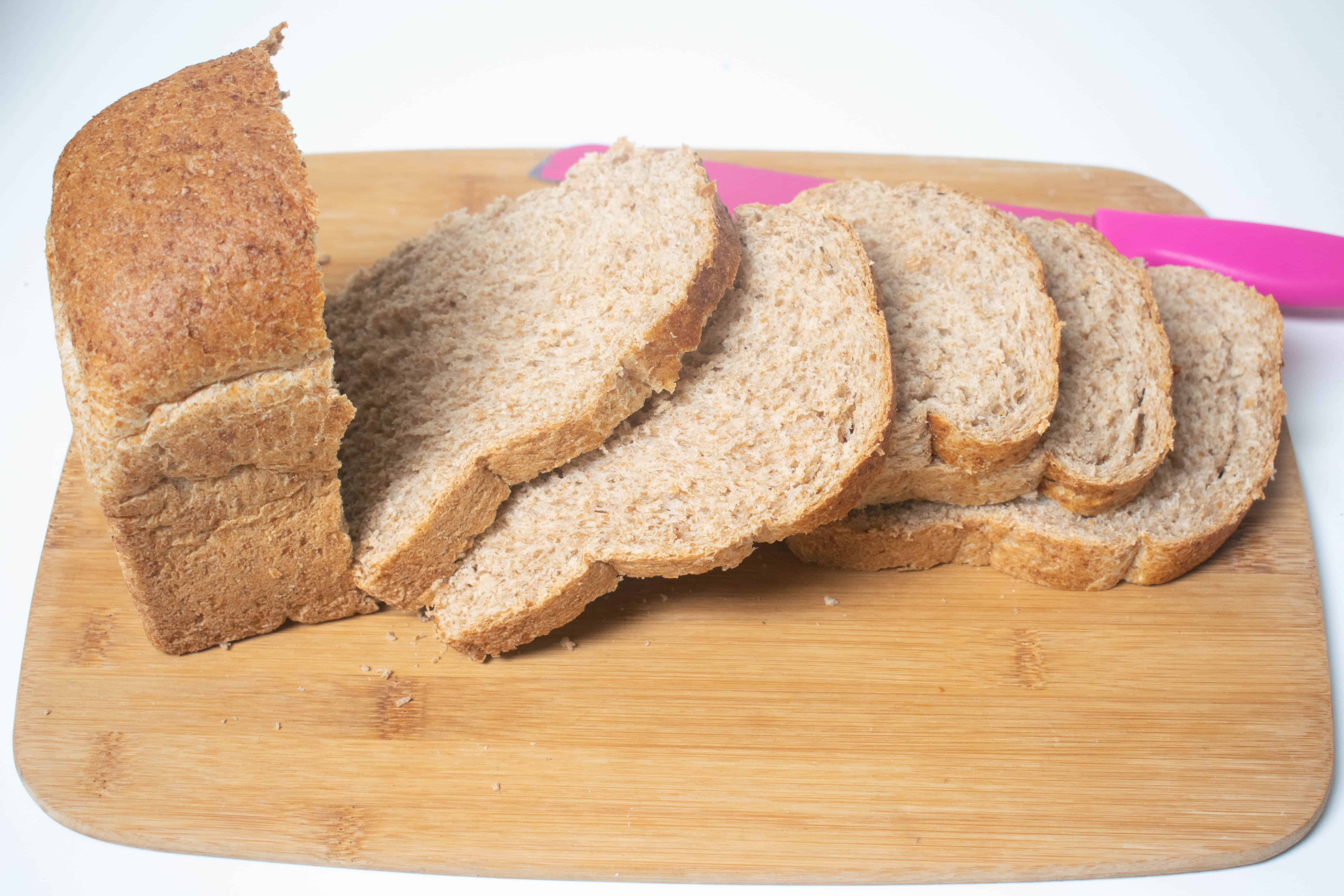 2. Grate the cheese – I do this in my Food Processor for speed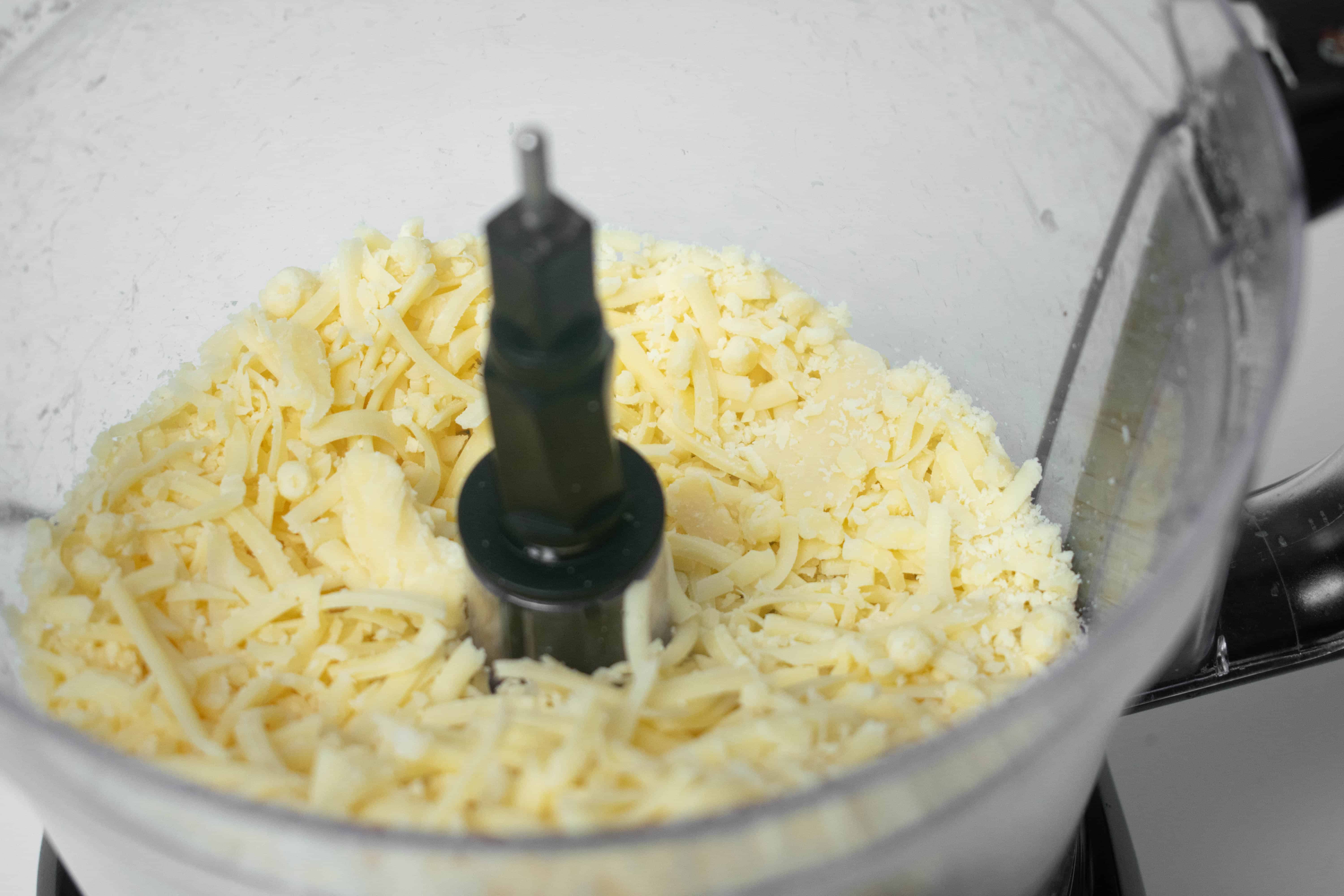 3. Take two slices of bread and spread each with a thin layer of butter. Then, one one slice, spread sandwich pickle on top of the butter too.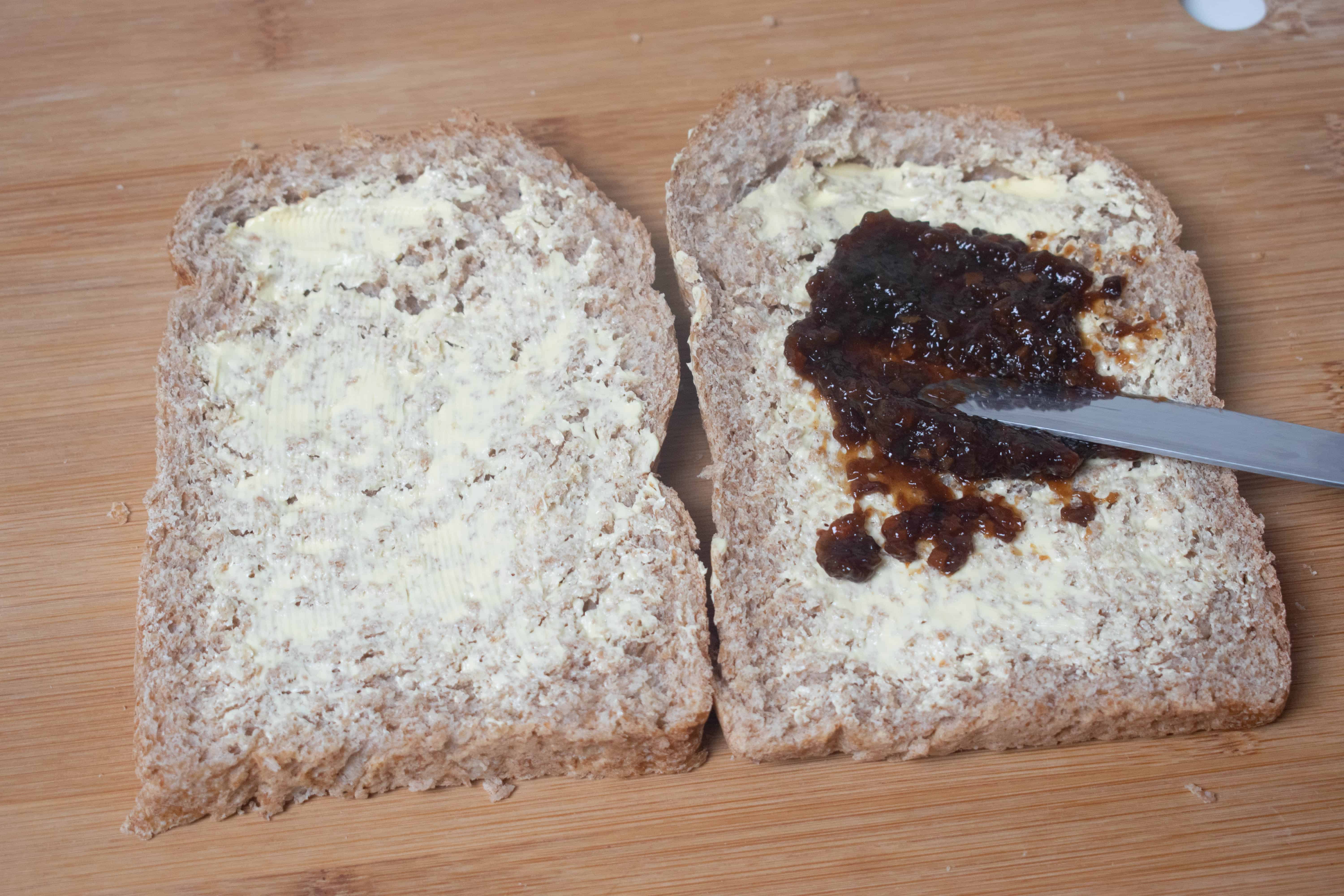 4. Spread until even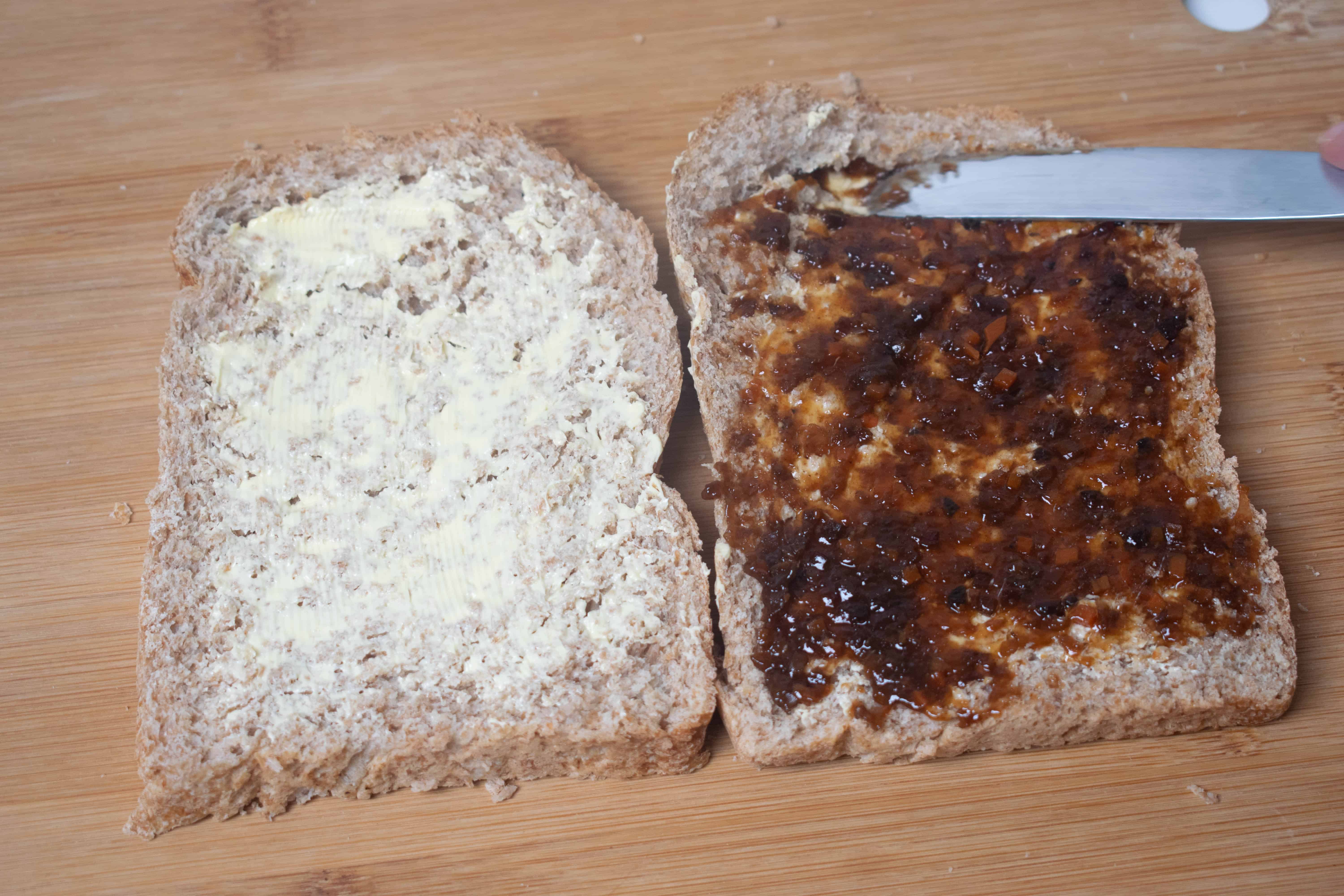 5. To the butter side, add lettuce first, then top with beef tomato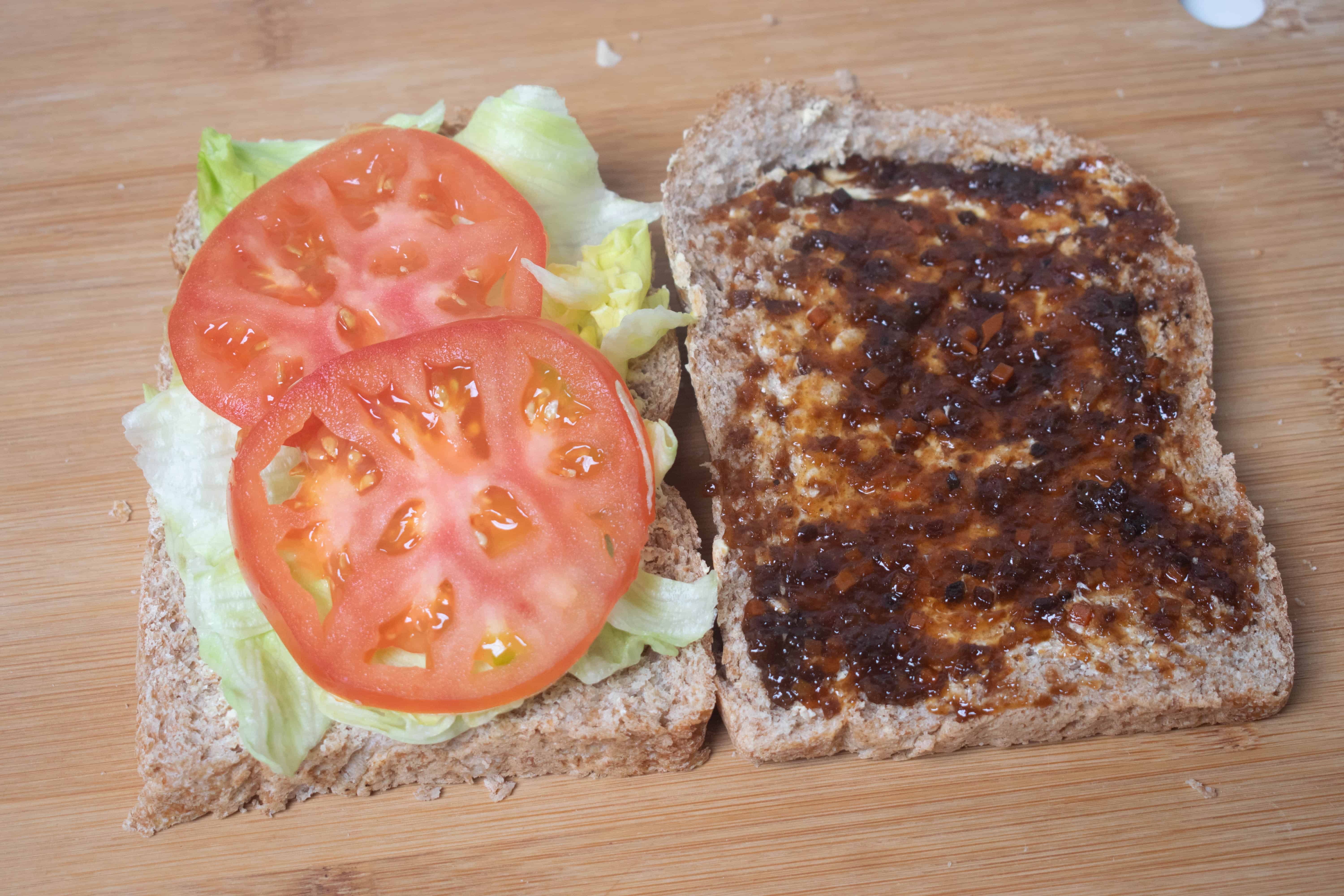 6. To the pickle side, add ham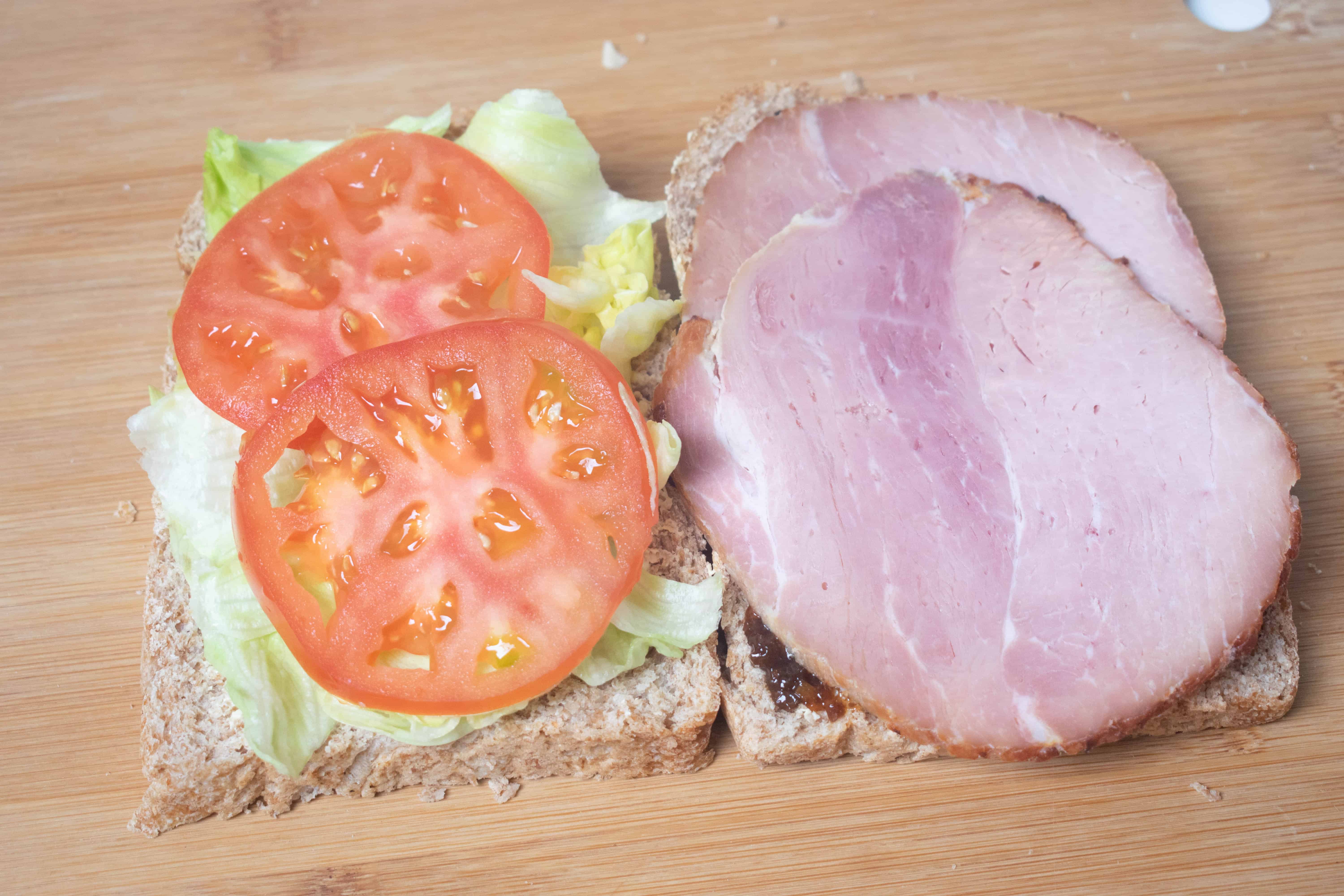 7. Then top the ham with grated cheese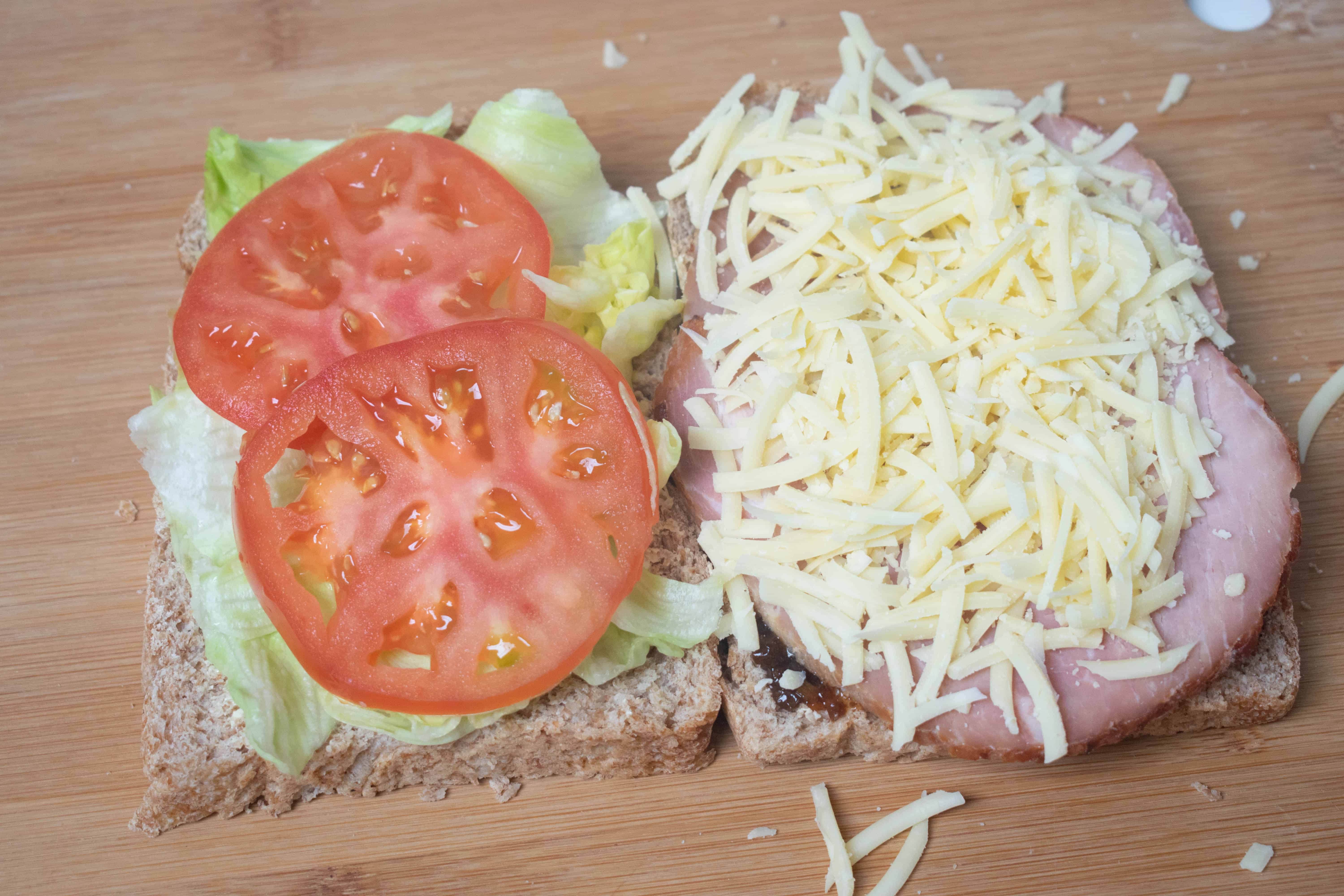 8. Close the sandwich and cut in half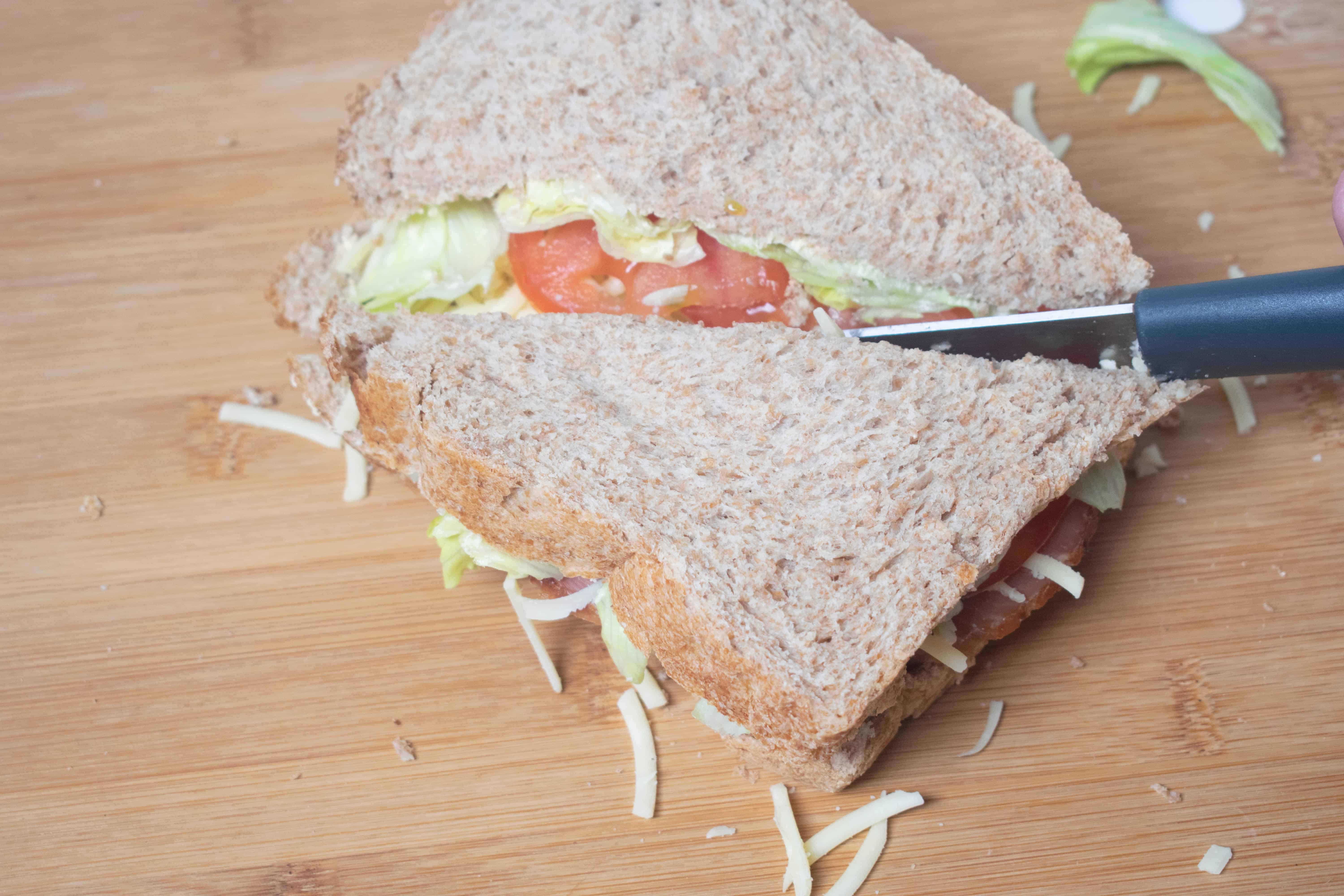 Yield: 1 Sandwich
Ploughmans Sandwich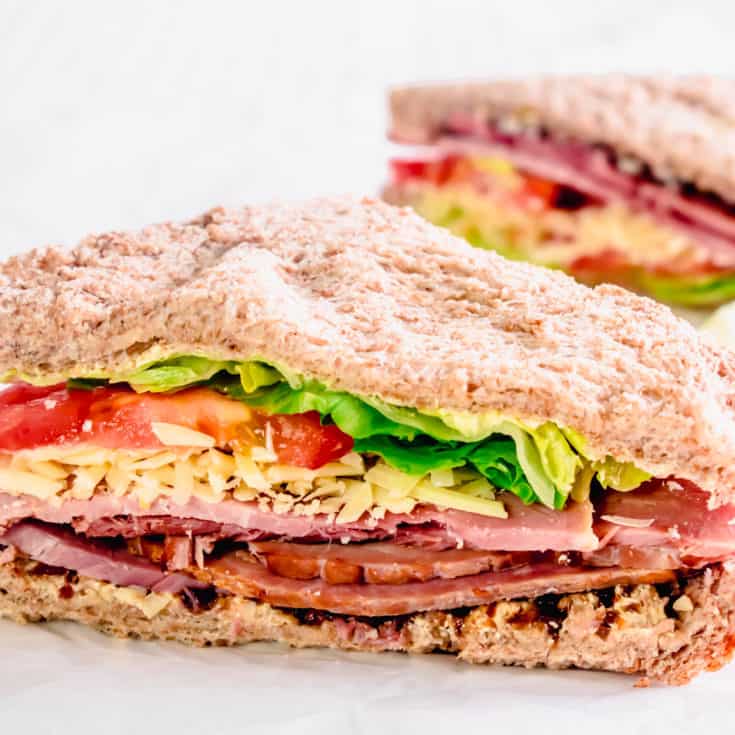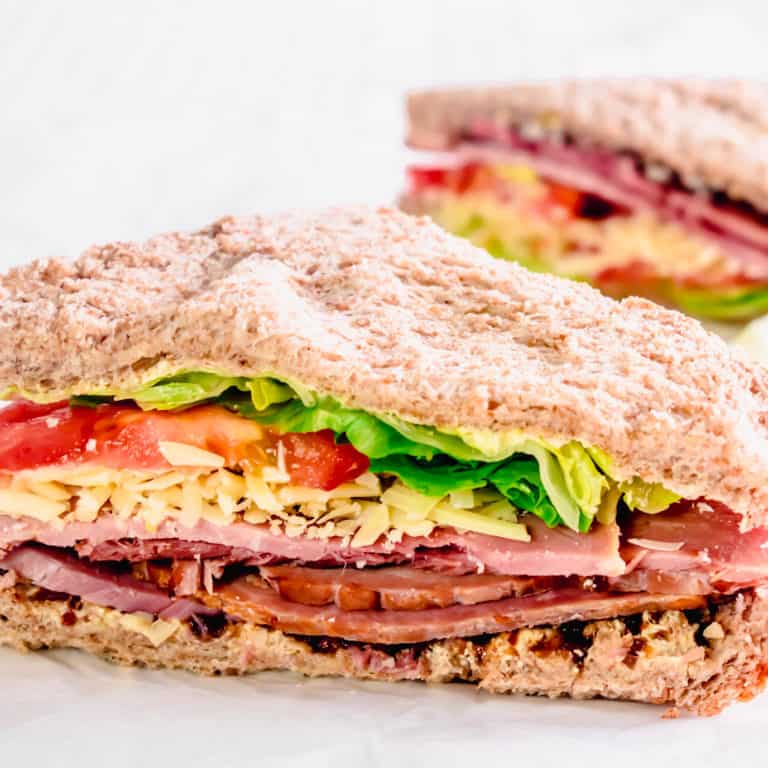 The perfect Ploughmans sandwich recipe. Made with brown bread, ham, cheese and salad.
Ingredients
2 slices of brown bread
Handful grated mature cheddar
3 Slices of your favourite ham
Hanful lettuce
2 Slices beef tomato
Instructions
Butter two slices of bread
Then spread pickle on top of the butter, on one of the slices
Add lettuce onto the buttered side, then place tomato on top of lettuce
Place ham on top of the pickle, then cheese on top of the ham
Place the two sides of the sandwiches together, slice and enjoy
Recommended Products
As an Amazon Associate and member of other affiliate programs, I earn from qualifying purchases.