Satay Chicken! This is a super quick, simple dinner which can be whipped up in less than half an hour.
This satay curry sauce is made quickly in a wok (or frying pan) and will lead to clean plates all round.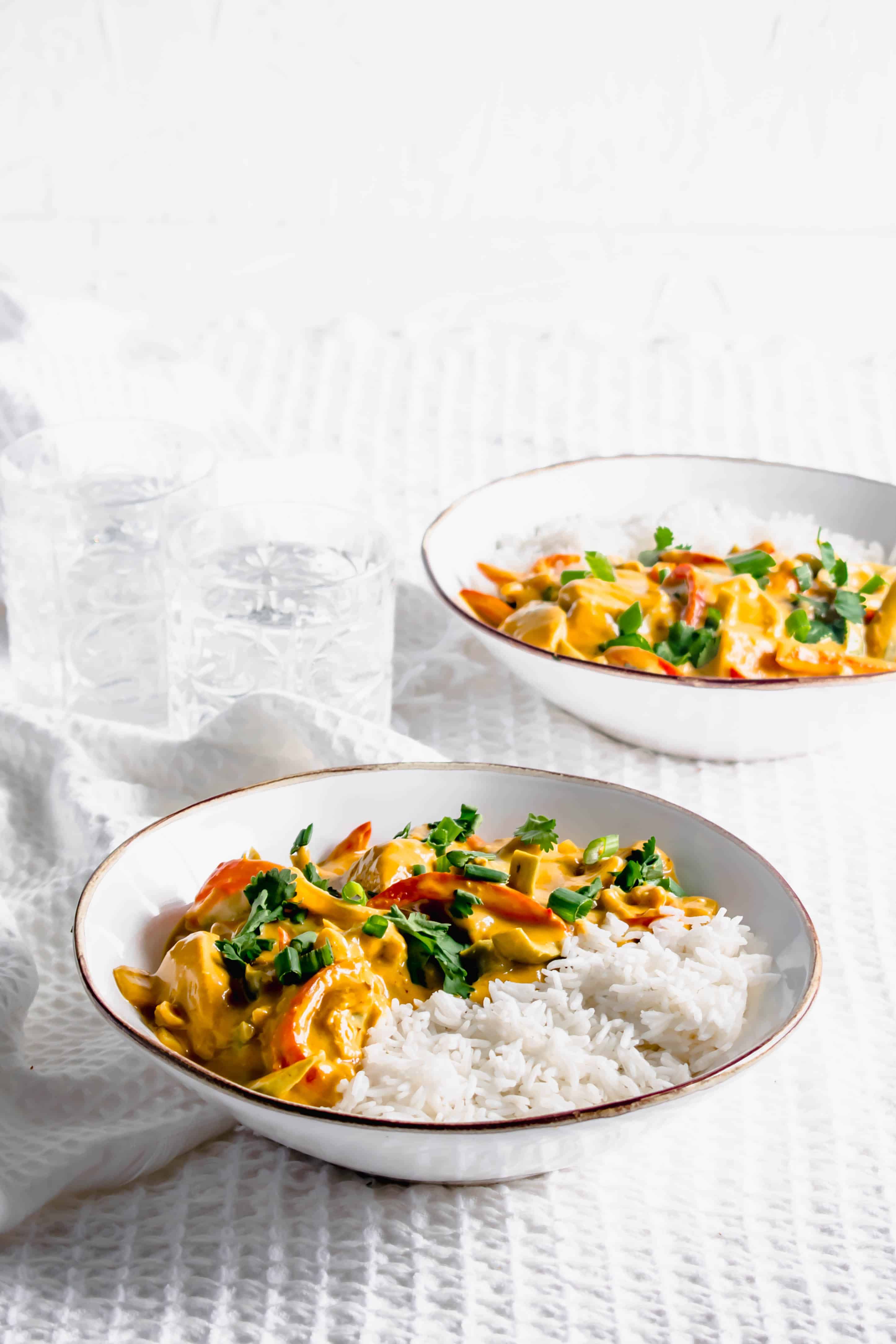 Satay "curry" isn't authentic Chinese as such, but something which is often served as a main course in Chinese restaurants for people who find the traditional skewered starter version to not be enough!
It reheats really well too, so ideal for packed lunches the following day if you have any leftover!
For this recipe I have used my favourite Mayflower Chinese Curry Sauce (available in B&M bargains for £1!):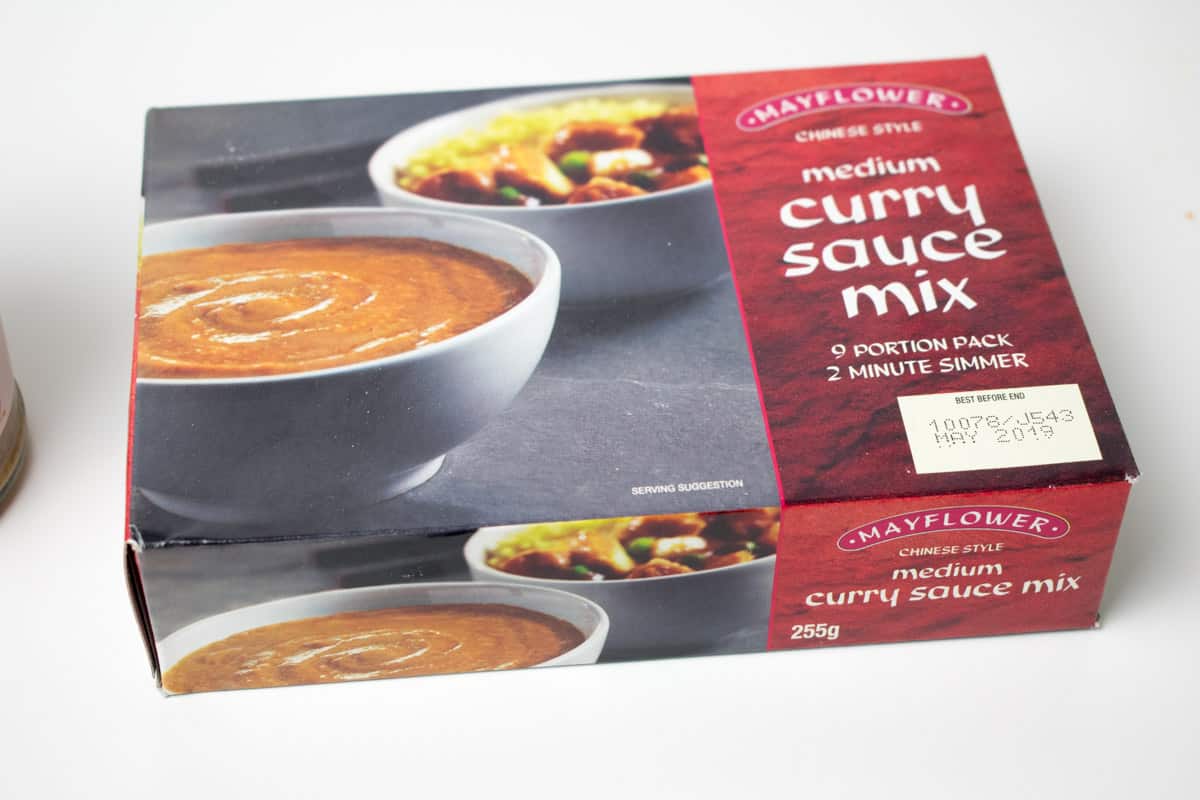 How to make Satay Chicken Curry at home:
Scroll down for printable recipe and ingredient list.
1. Chop the chicken, onions, peppers and chilli – taking care to make sure the chicken is in equal sized pieces: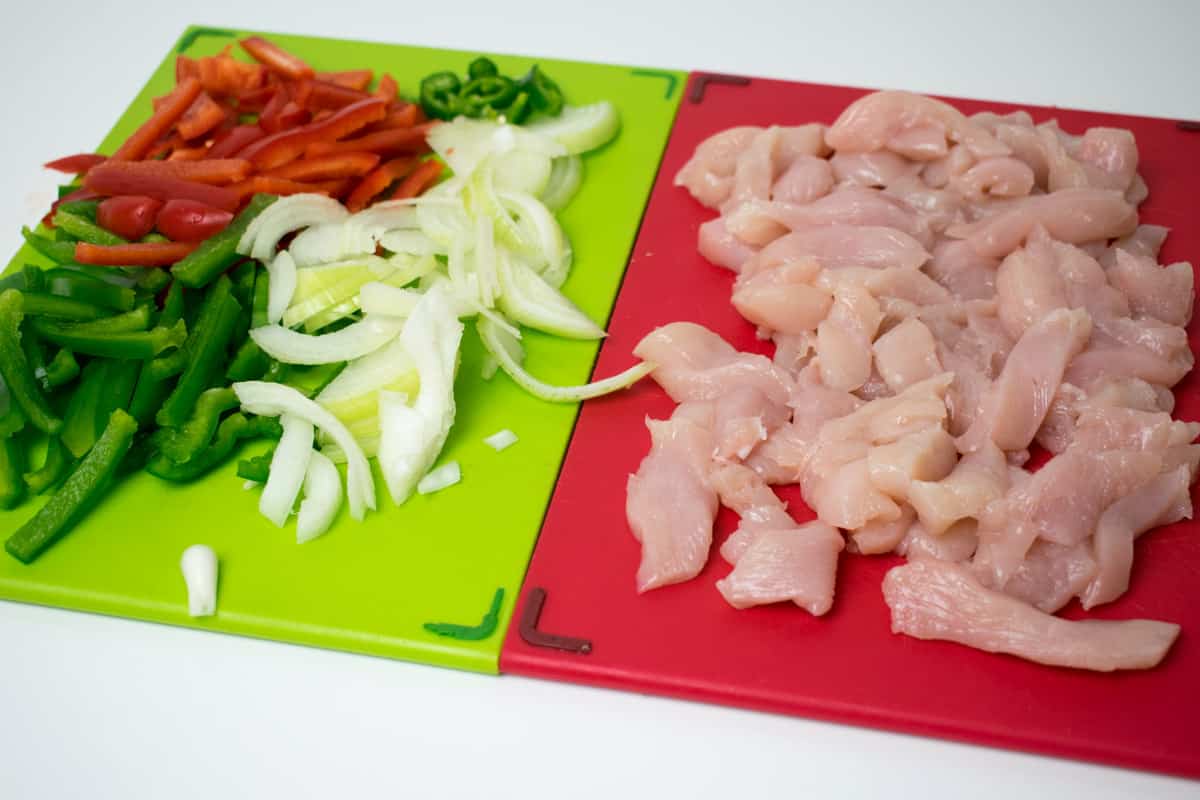 2. Boil the kettle and measure out 300ml of boiling water (if you don't have a measuring jug, this is about 1 large mug):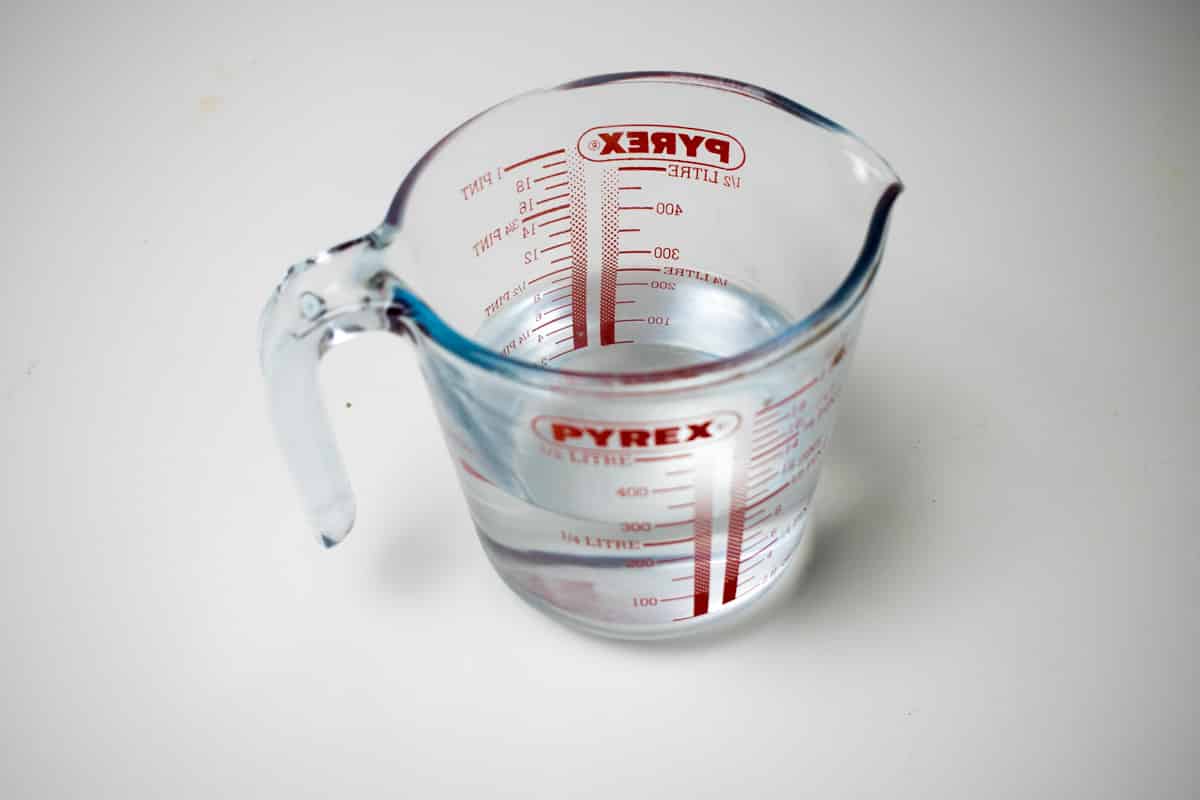 3. Add the curry sauce to the boiling water: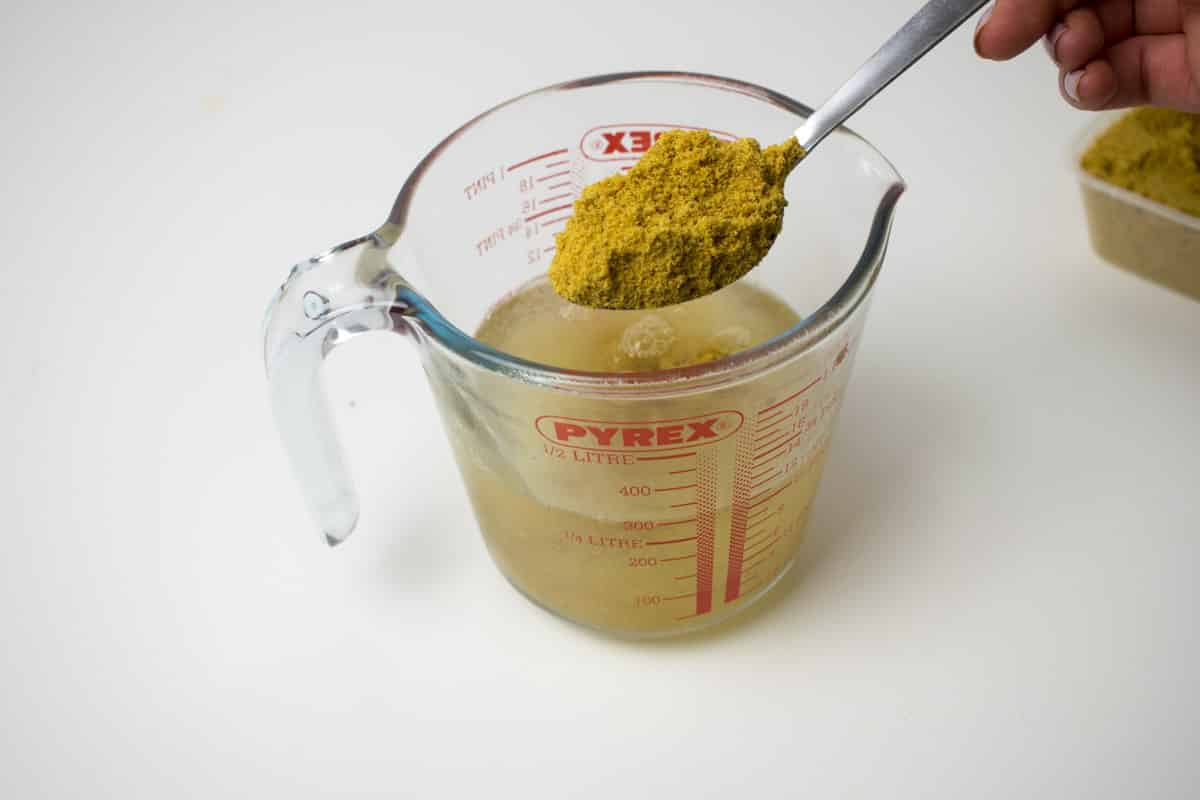 4. Stir: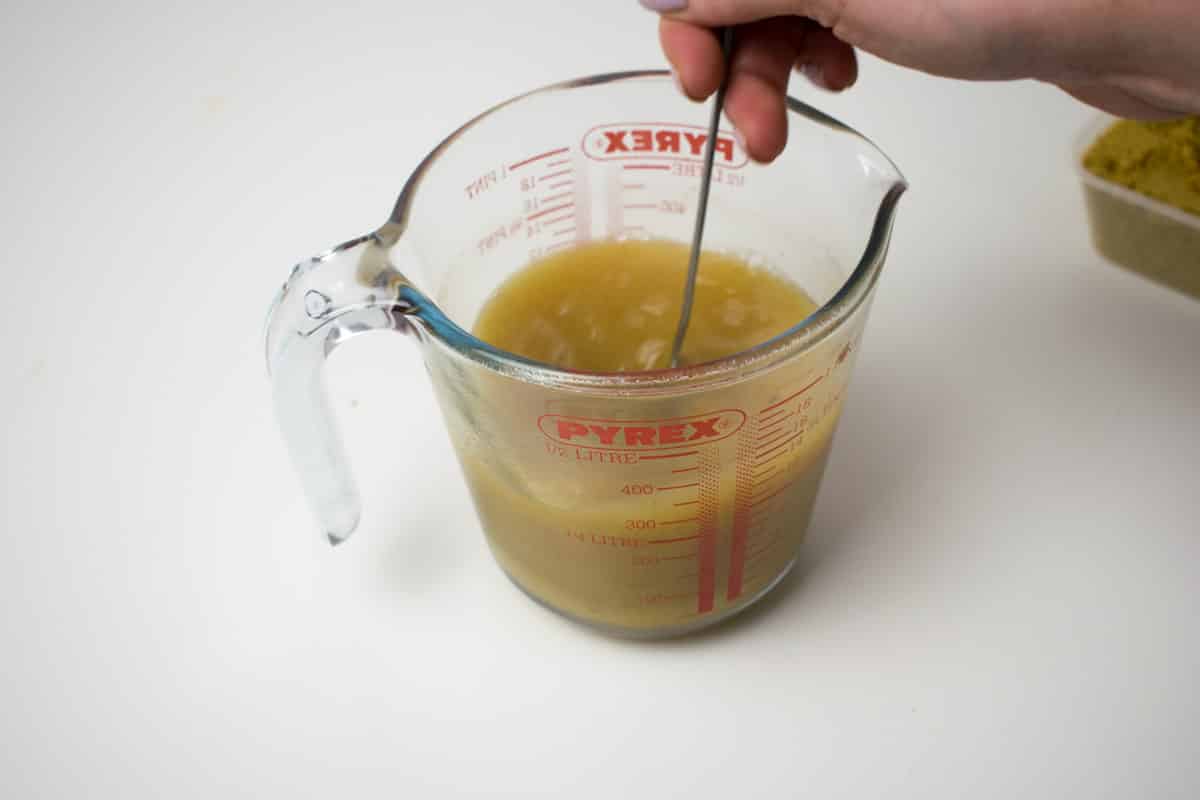 5. Then add the coconut and peanut butter to the mixture: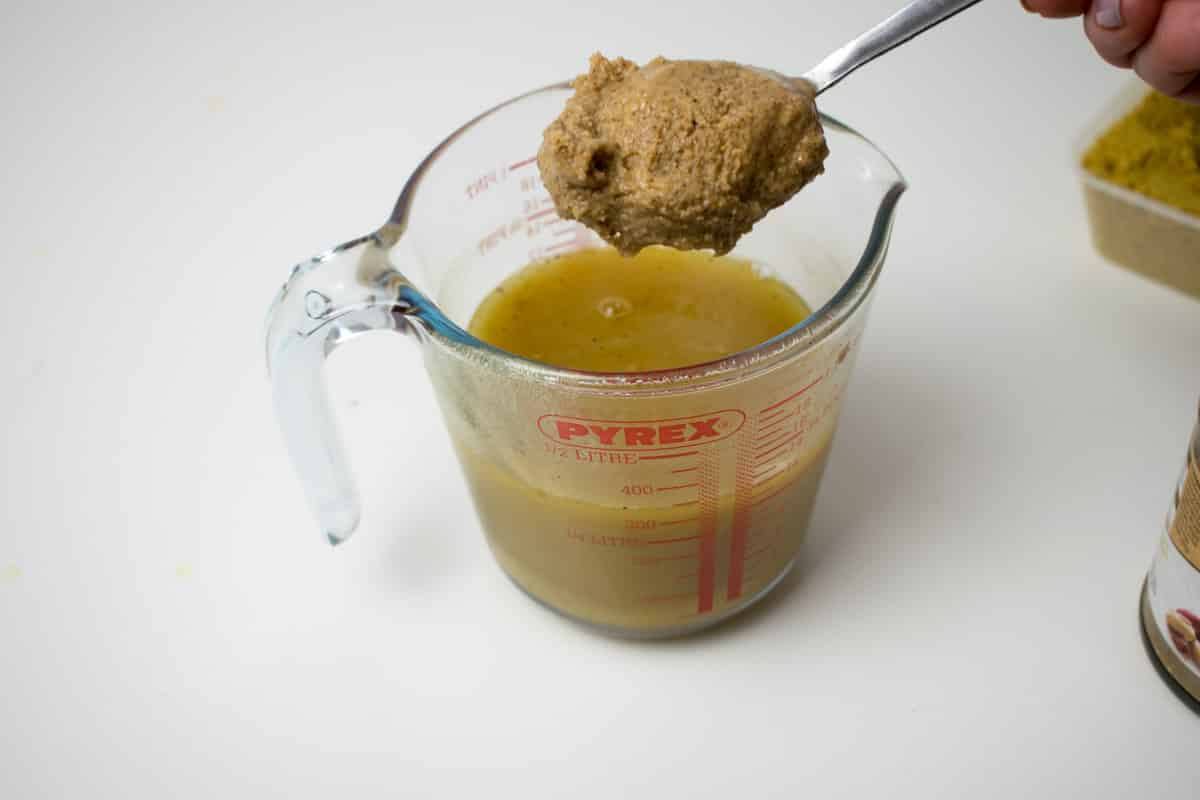 6. Stir again, don't worry if some thick peanut butter still remains at the bottom: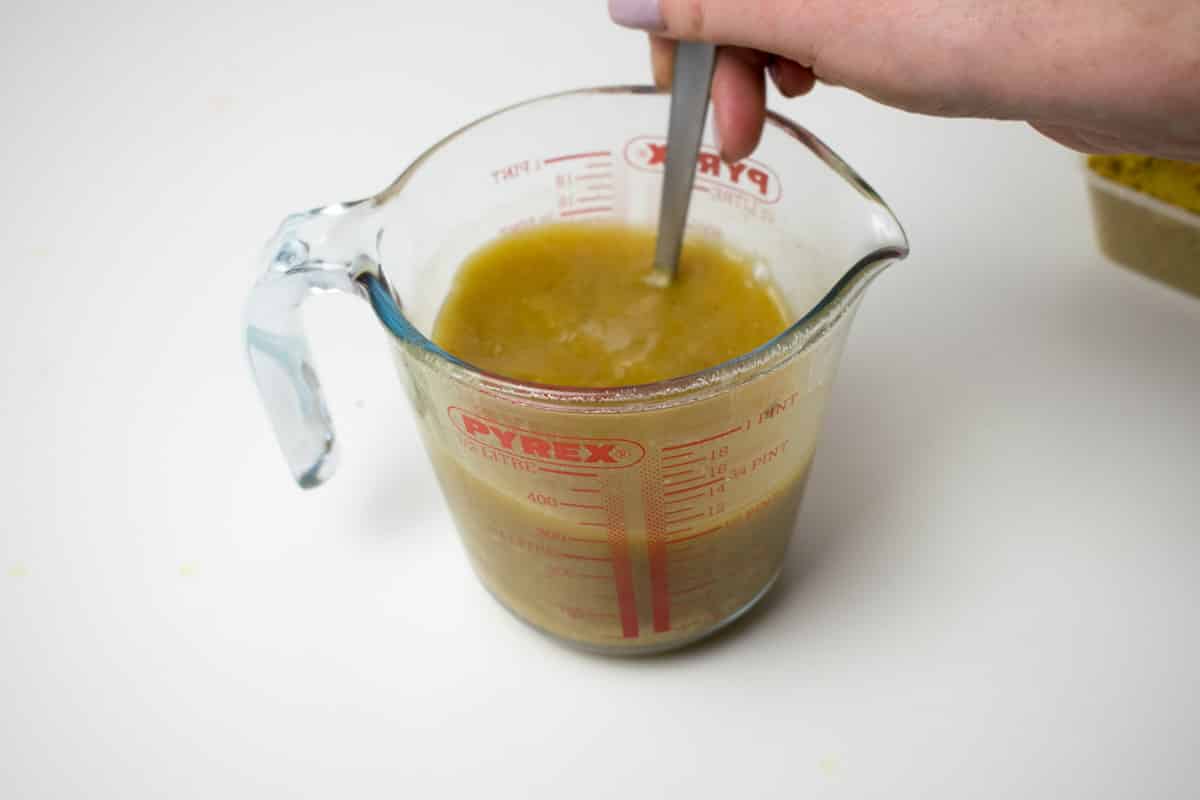 7 . Heat oil in a non-stick wok, or frying pan: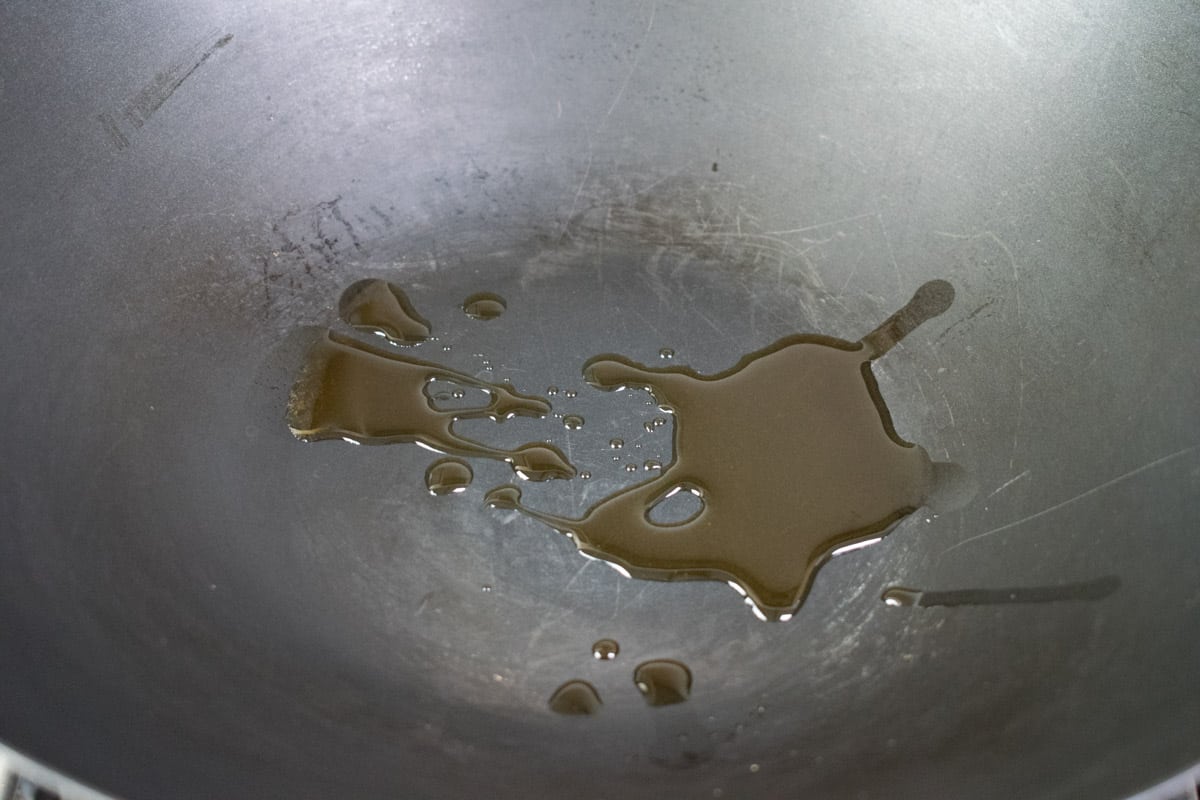 8: Add the chicken and onions to the wok: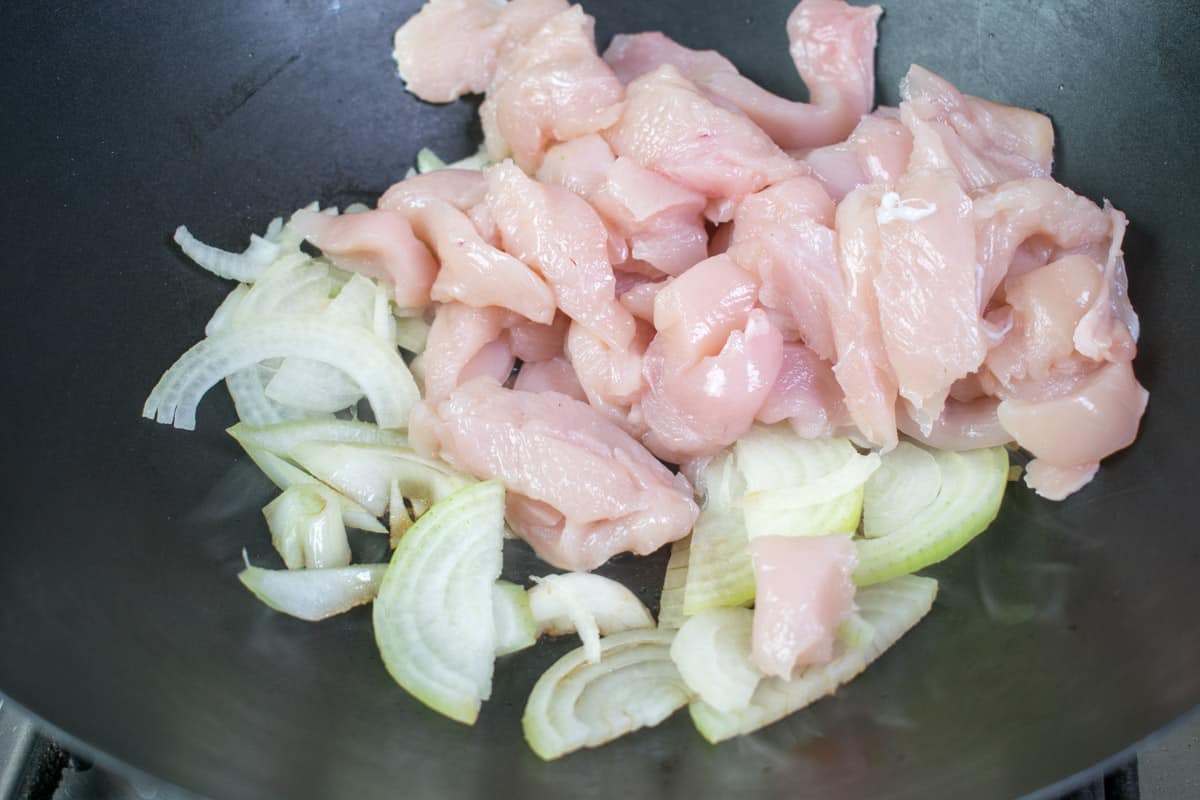 9. Add the turmeric and stir: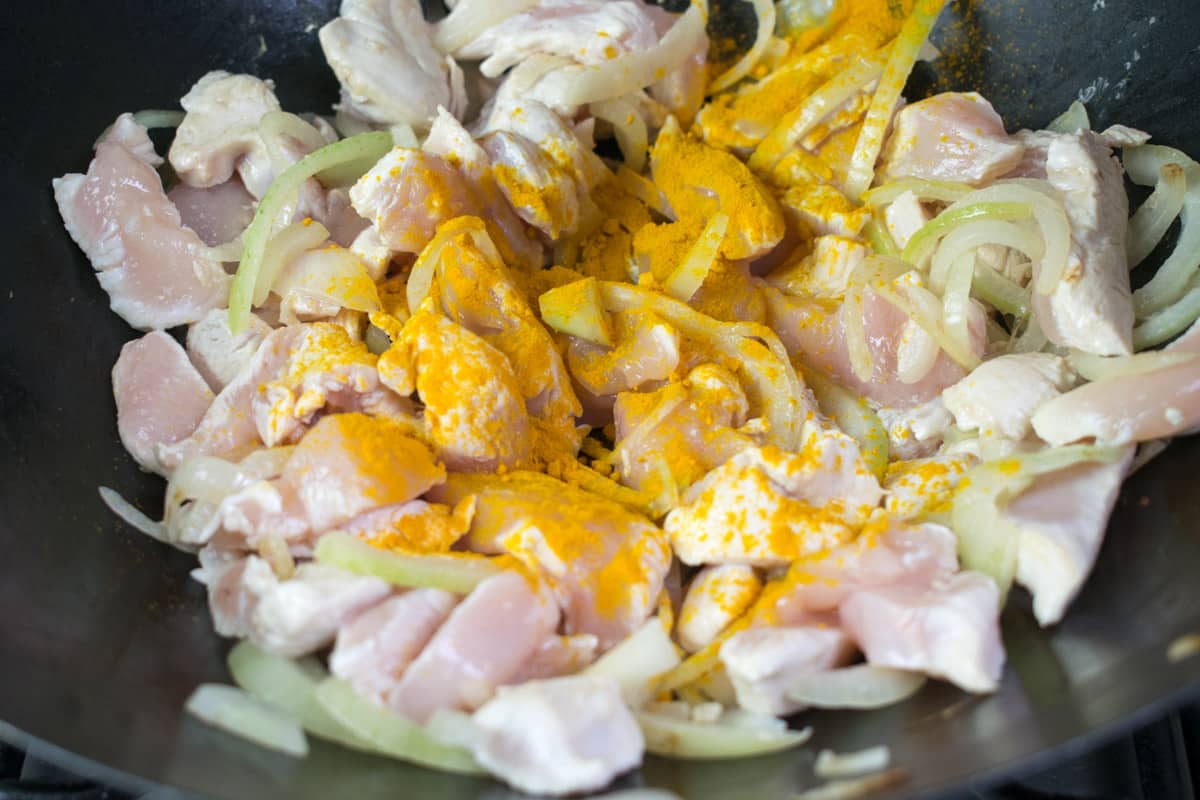 10. Then stir so the chicken is coated in yellow: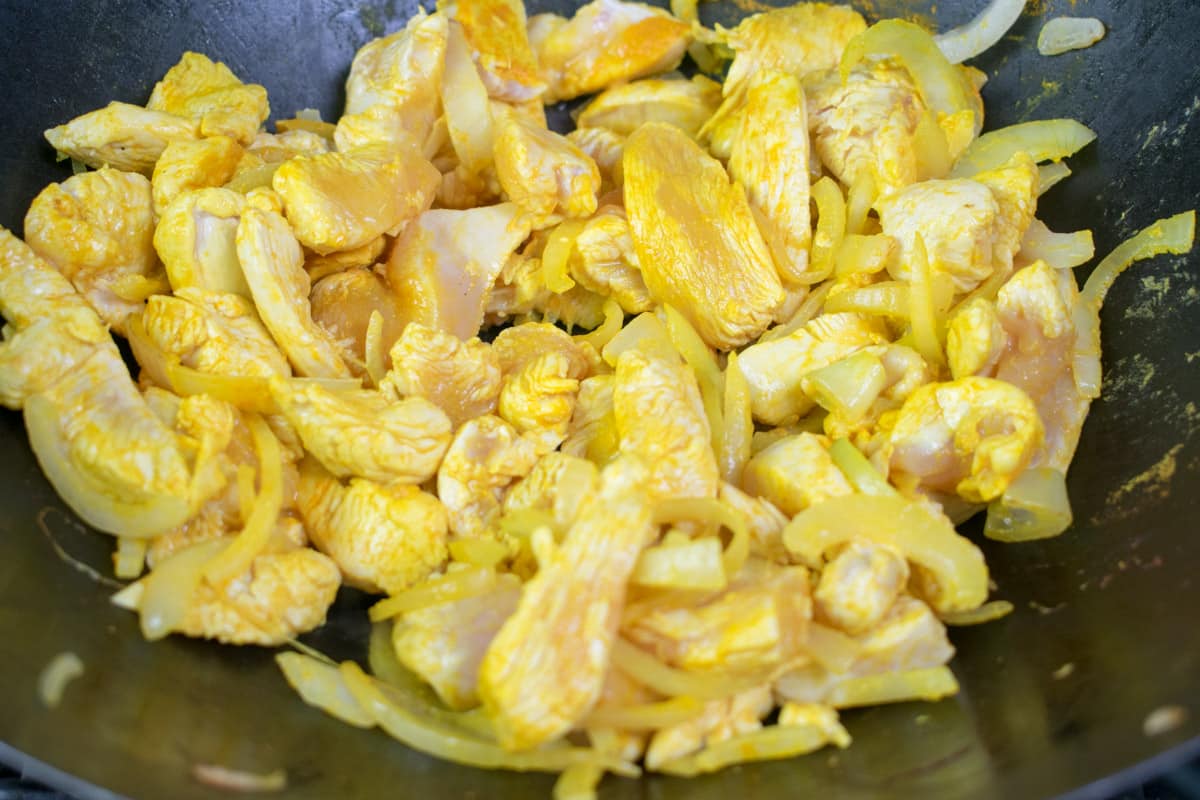 11. Cook for 5 minutes, stirring regularly so it doesn't stick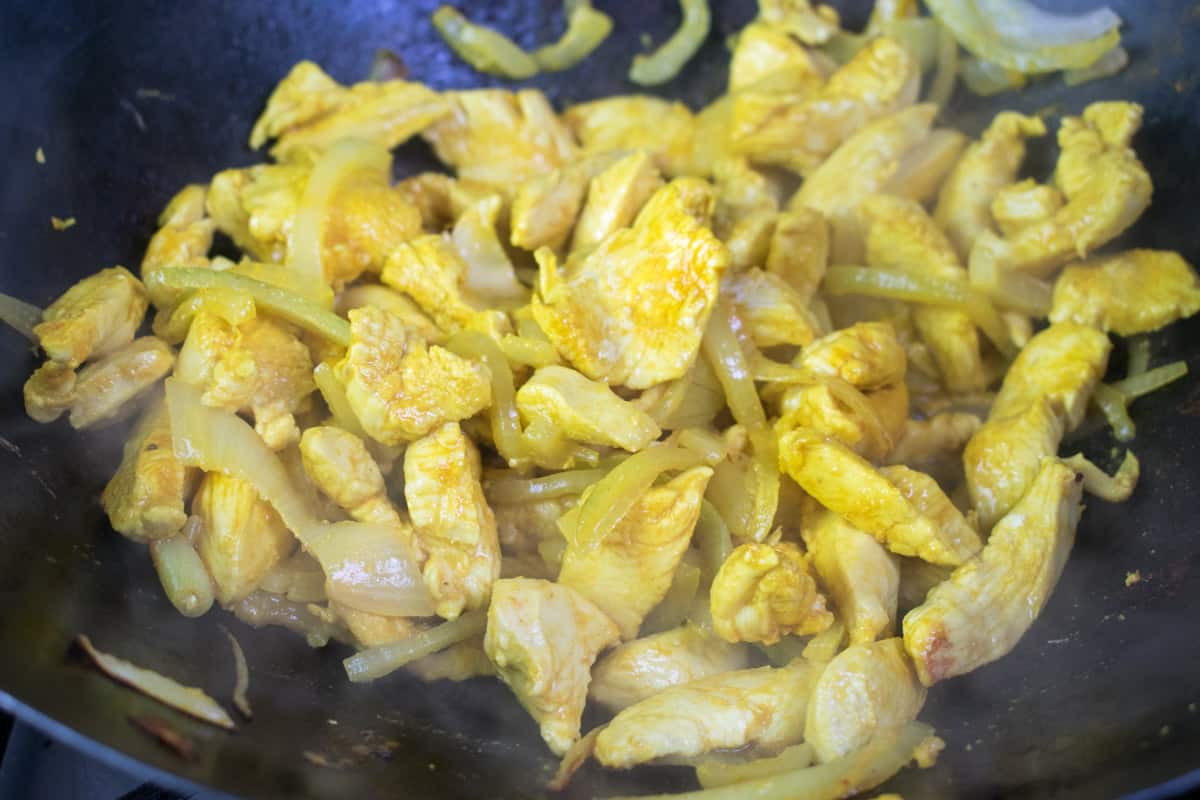 12. Add the chopped peppers and chilli, stir and cook for 2 minutes: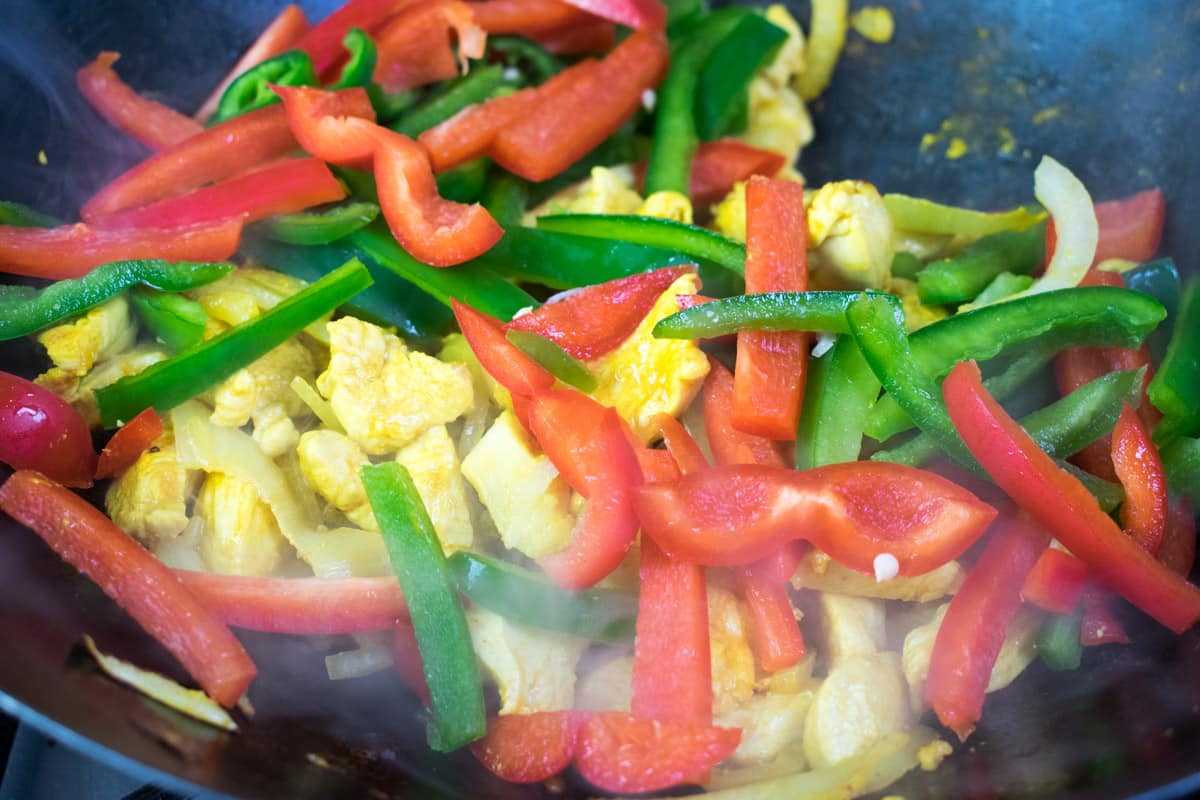 13. Add the crushed garlic and ginger: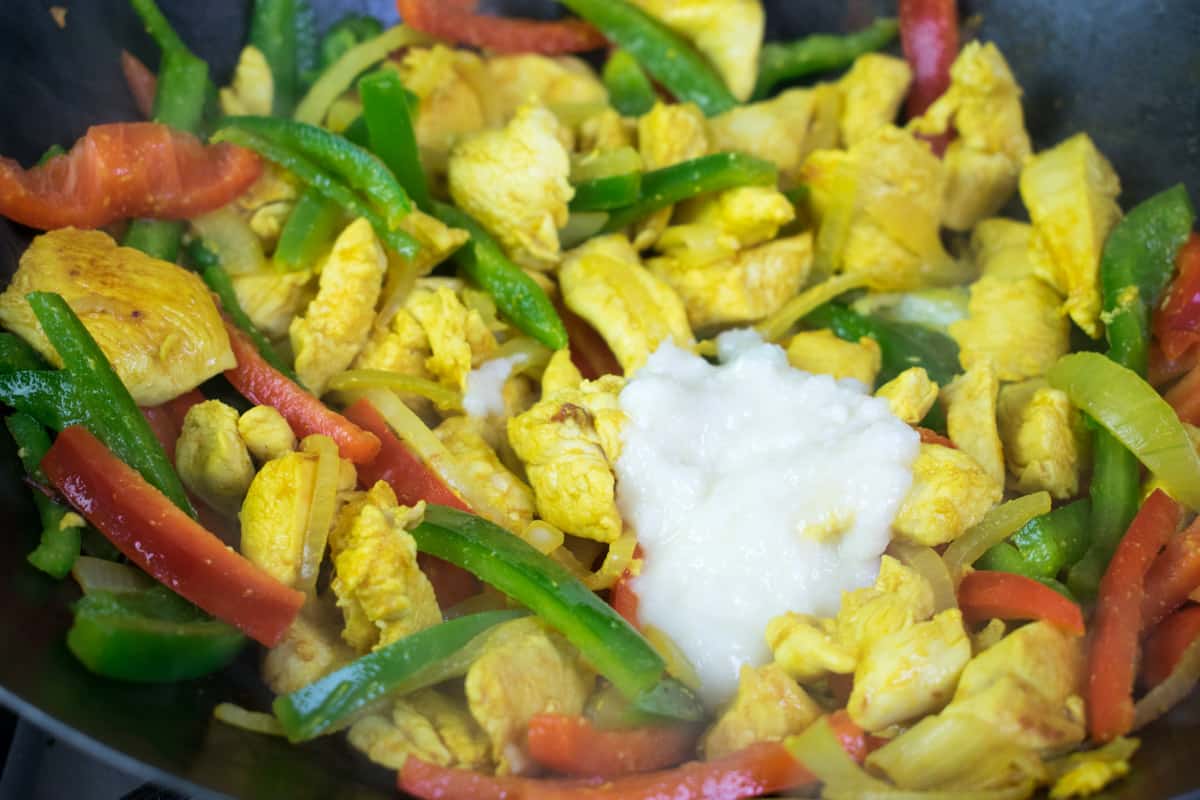 14. Stir and cook for a further 2 minutes, until the raw small of the garlic disappears: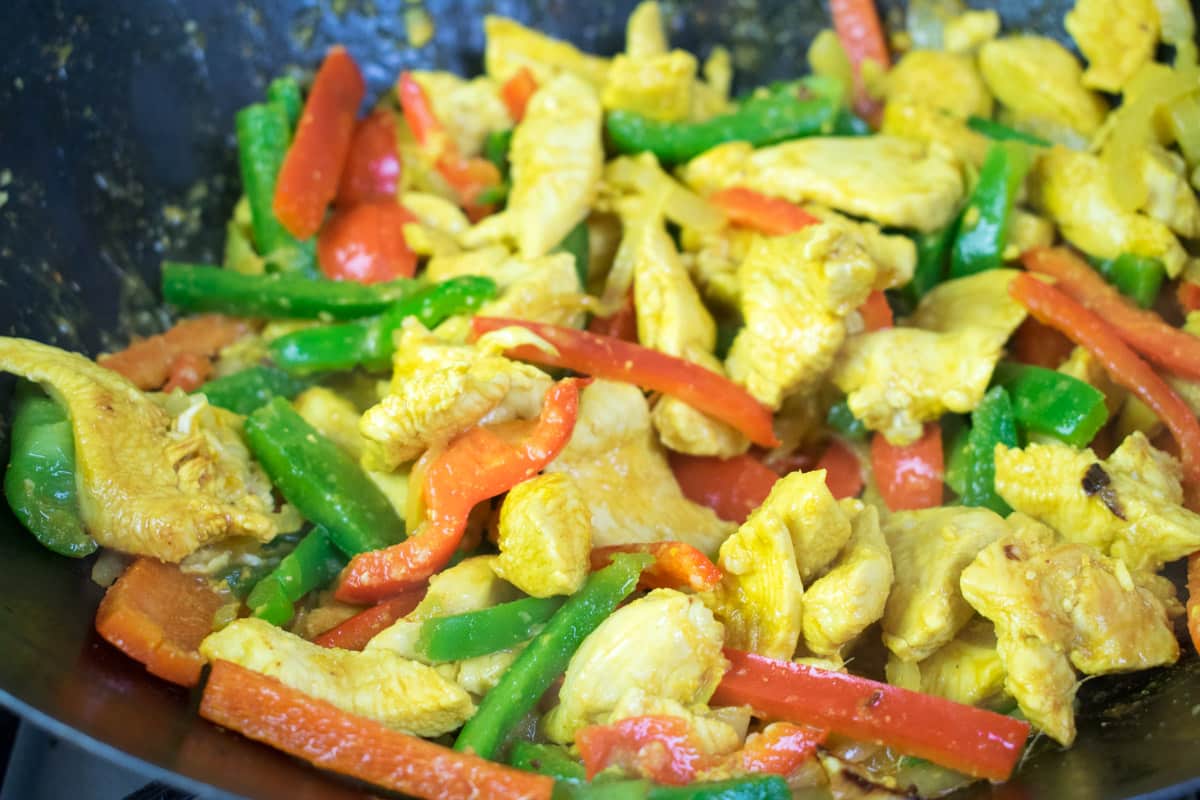 15. Add the soy sauce: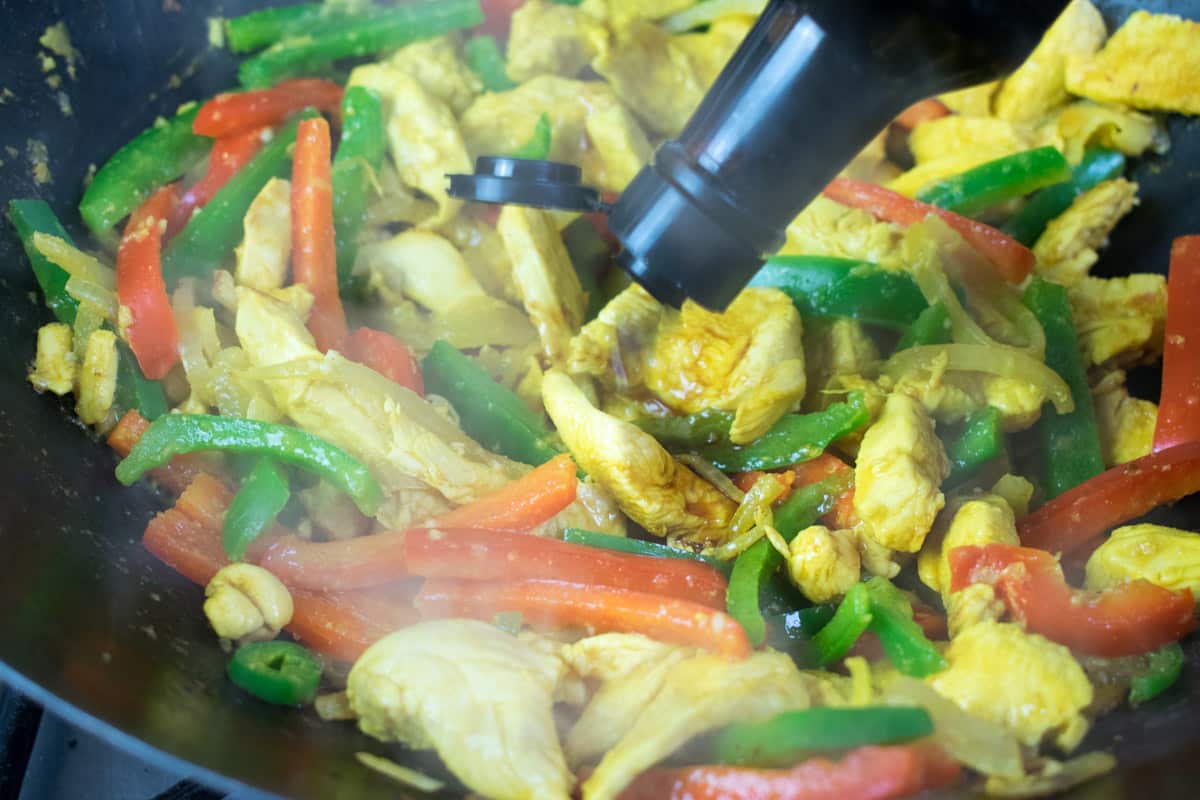 16. Then pour in the curry and peanut butter mixture: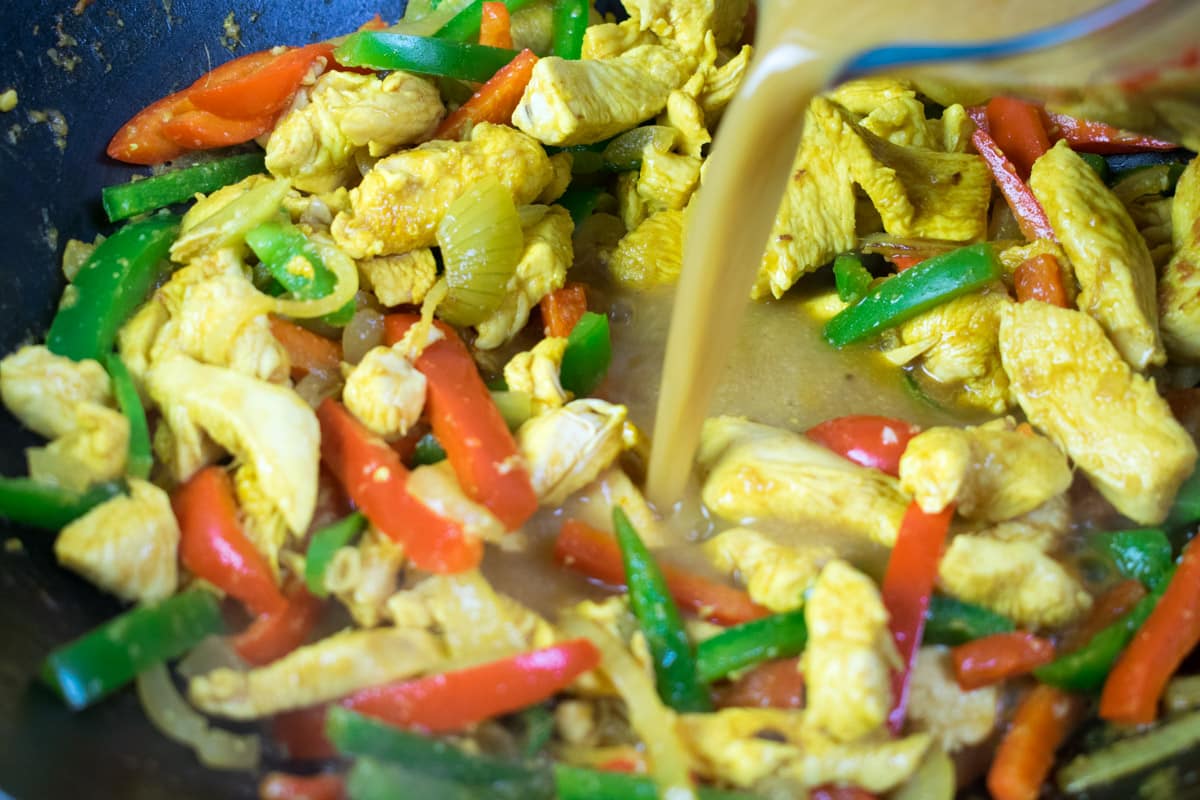 17. Bring the mixture to boil: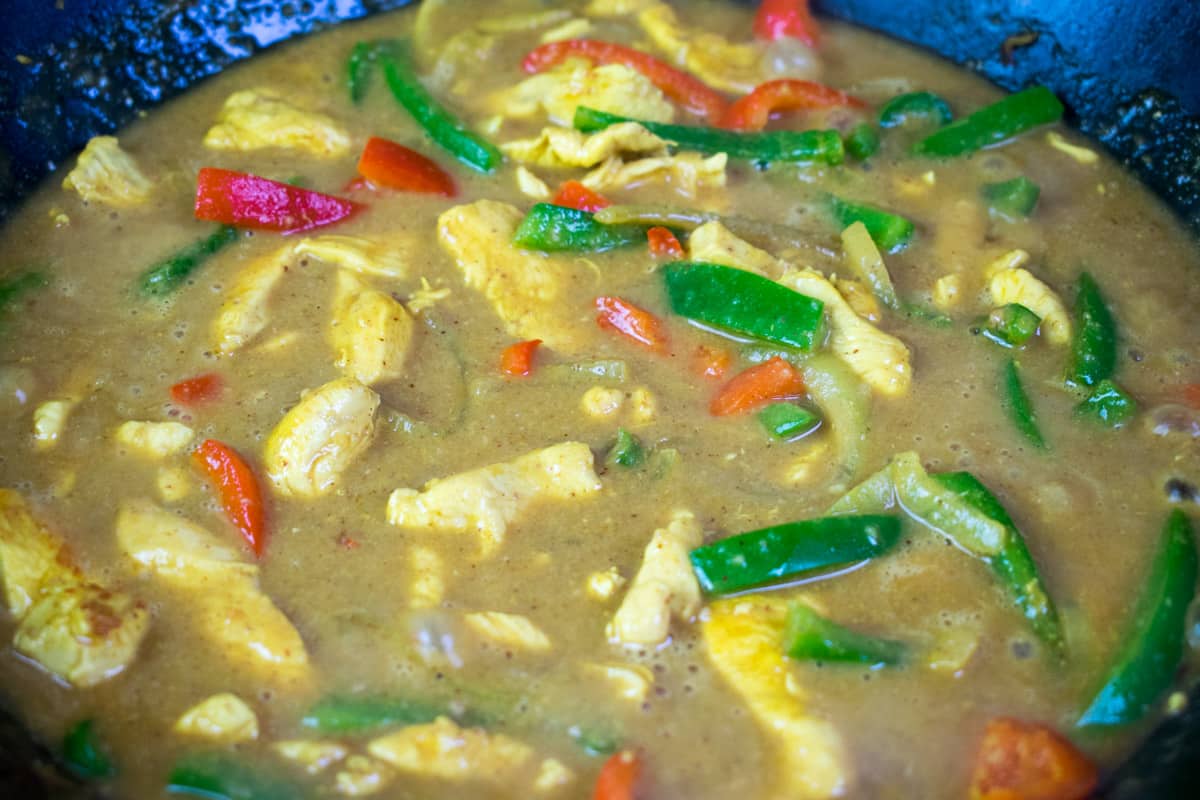 18. Then add the lemon juice, and cook on a low simmer for 5 minutes: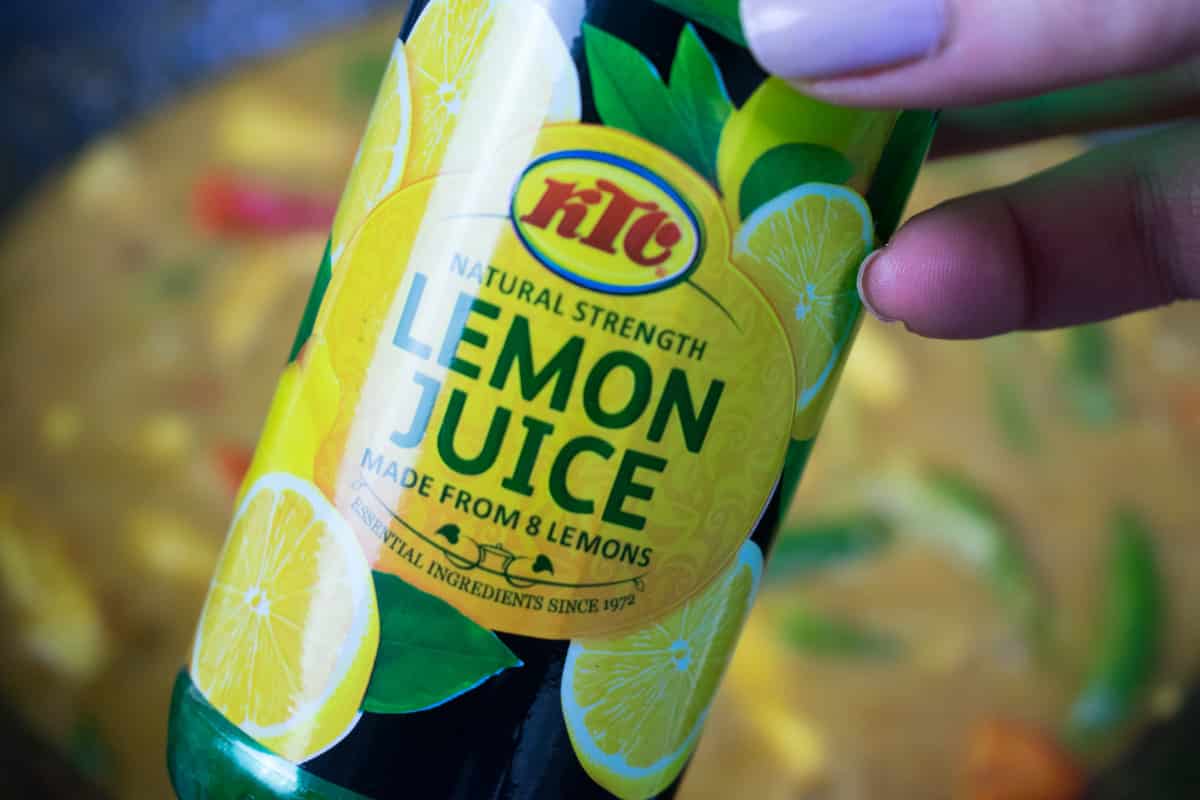 19. Whilst the satay curry is simmering, chop up coriander (if you chose to use it)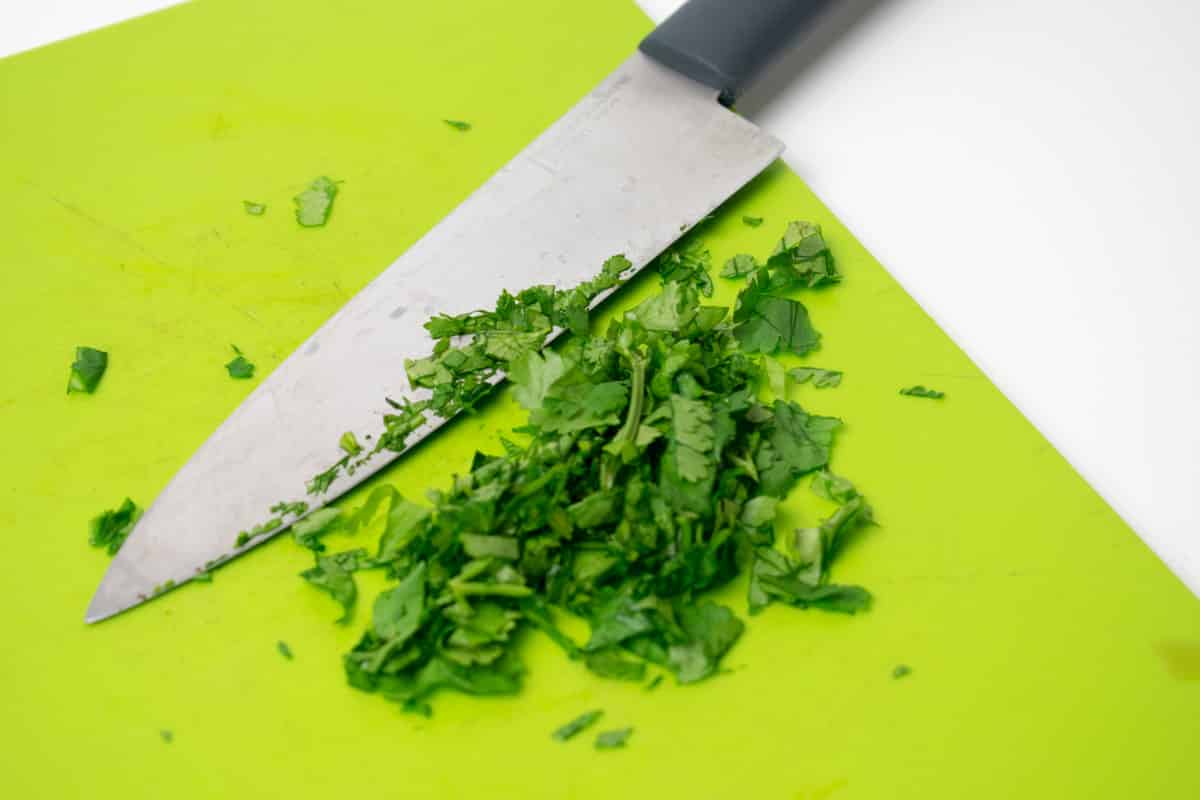 20. After you've simmered the curry for 5 minutes, stir in the chopped coriander and cook for a final minute, before turning off the heat and serving. At this point the curry should be thick and fragrant: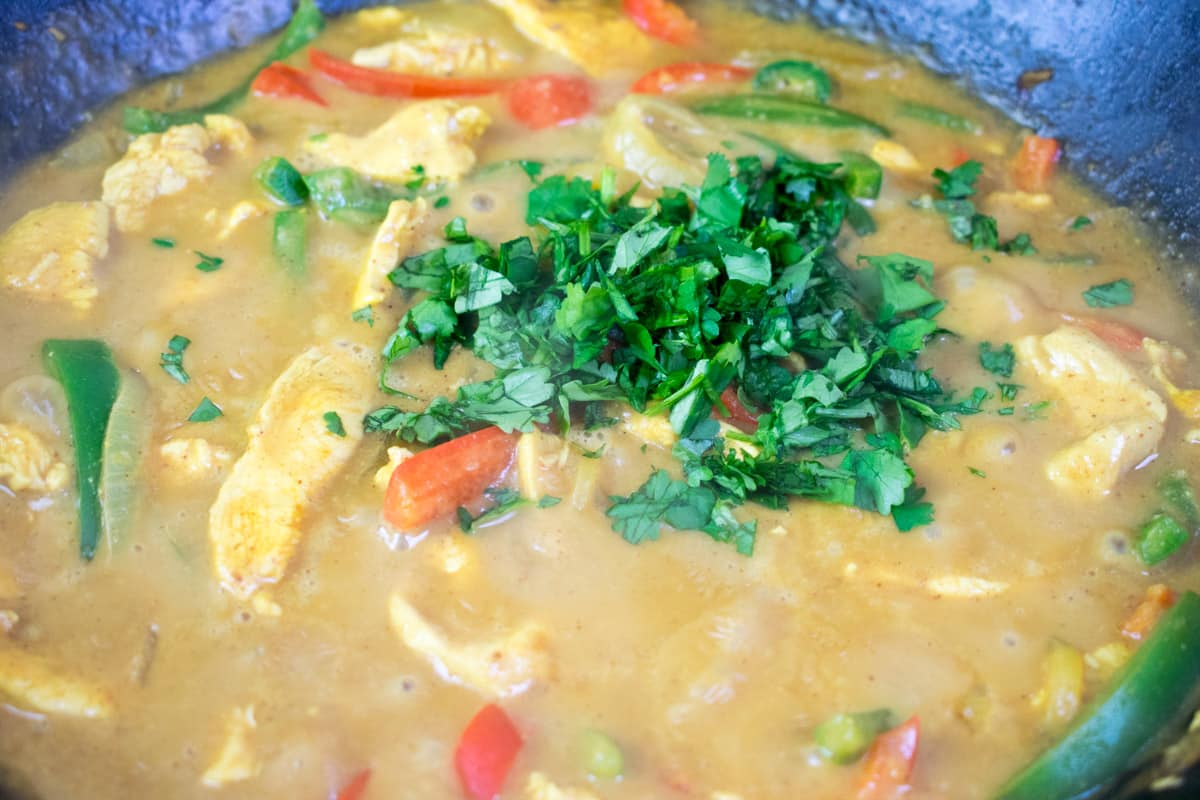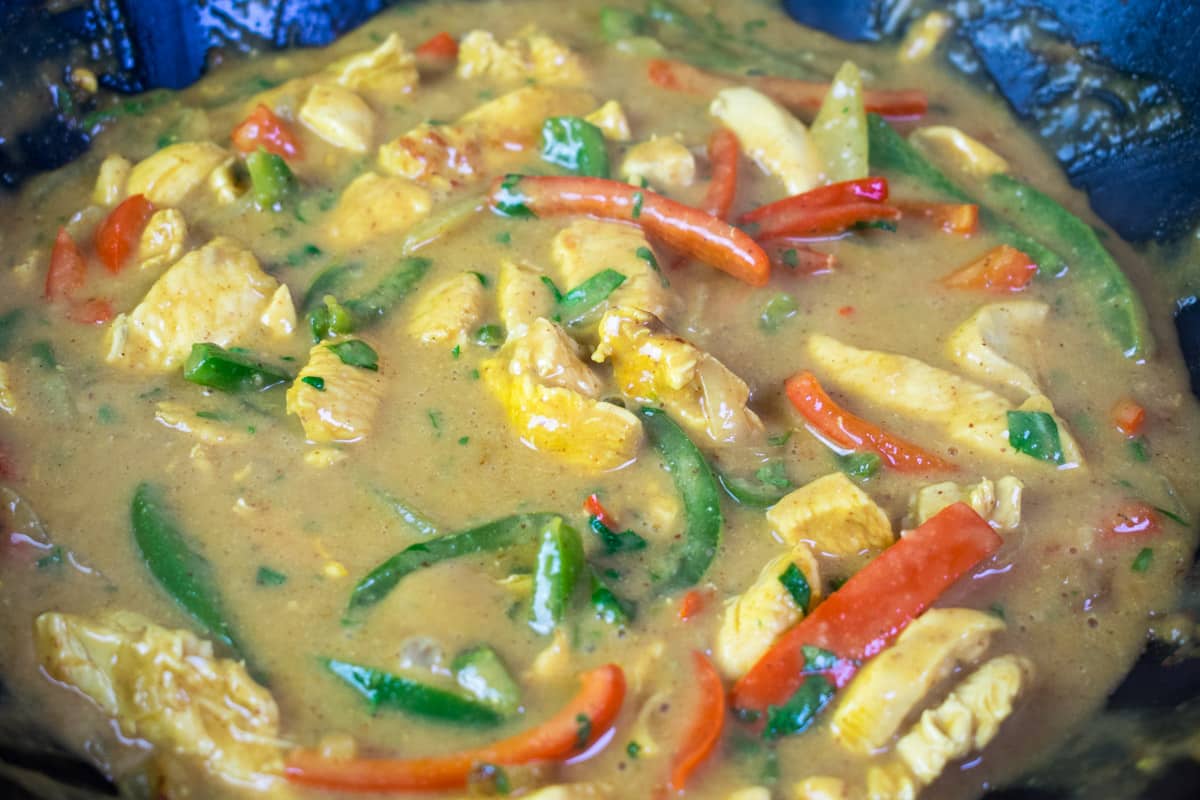 Satay Chicken Curry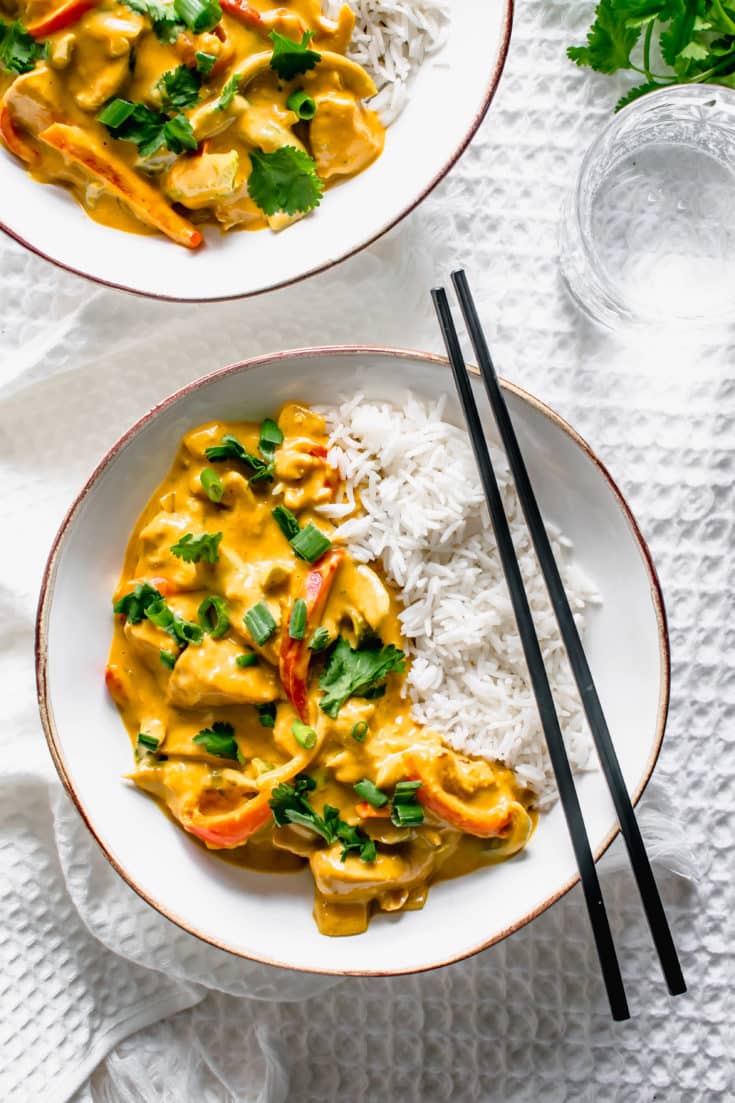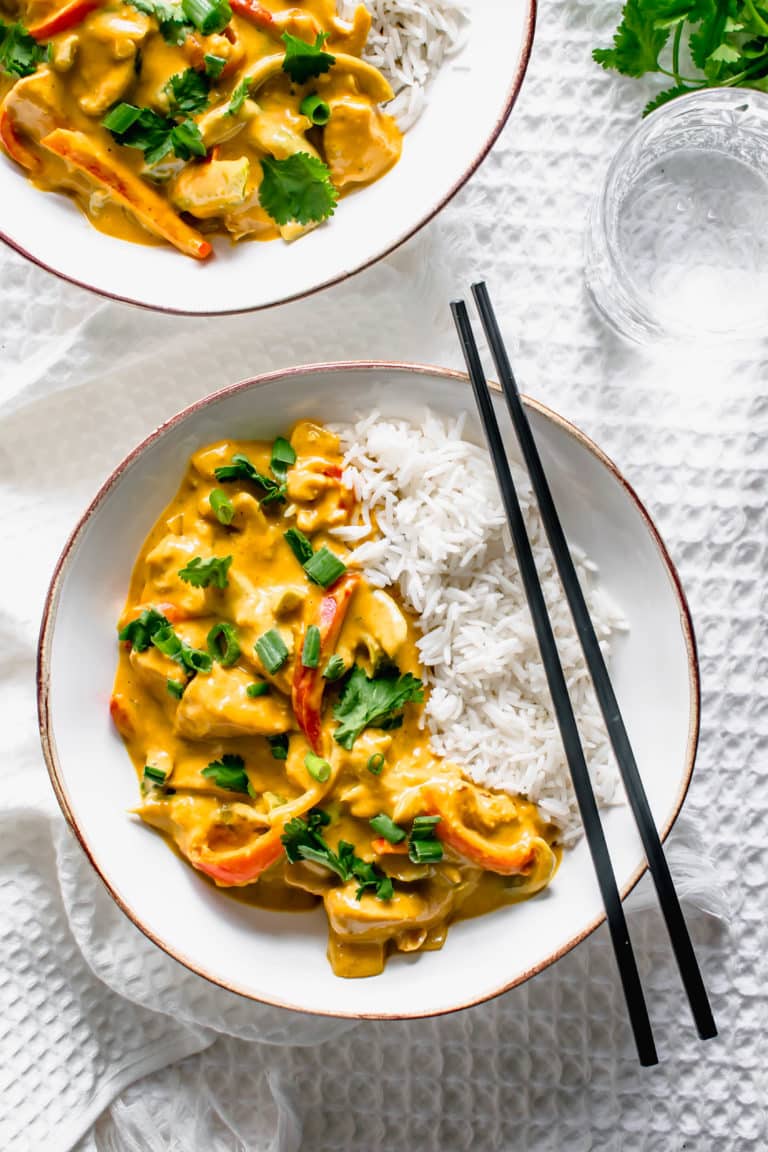 Delicious, easy, Chinese inspired Satay Chicken Curry.
Ingredients
1 Tbsp Sesame Oil (or use vegetable oil if you don't have sesame)
1 Onion
4 Chicken Breasts
1 tsp Turmeric
2 Peppers
1 Chilli (optional)
1 Tbp lazy garlic (or 2 crushed cloves)
1 Tsp lazy ginger
2 Tbsp Soy Sauce
1 Tbsp Lemon Juice
300ml Water
2 Tbsp Chinese Curry Powder
2 Heaped Tbsp Meridian Coconut & Peanut Butter
Handful Fresh Coriander (optional)
Instructions
Chop the pepper, onion and chilli (if using) into equal sized strips
Chop the chicken into equal sized pieces
Boil some water in the kettle, then measure out 300ml of boiling water
To the boiling water, add the coconut & peanut butter and curry powder - stir to mix so there are no lumps. Don't worry if the peanut butter doesn't completely dissolve.
Heat oil in a large, non-stick wok or pan
Add the chicken and onions to the hot wok, stir
Add the 1 tsp turmeric to the chicken and onions, stir
Cook on high heat for 5 minutes
Add the peppers to the wok, stir, and cook for a further 2 minutes

Add the crushed garlic and ginger and cook for a further 2 minutes until the smell of raw garlic

Add the soy sauce, stir then proud in the curry sauce and peanut butter mixture
Bring the mixture to a simmer and add the lemon juice, simmer on low for 5 minutes and the sauce will thicken slightly
Turn off the heat, and stir through the fresh, chopped coriander (if using). Your chicken should be cooked through and sauce thick at this point.
Serve and enjoy! I like to serve this Satay curry with rice.
Notes
If you don't have the Meridian Coconut & Peanut Butter substitute with 1 tsp of coconut cream and 2 tsp of peanut butter