Here's a simple dish the whole family will love. This recipe requires no prep and can be thrown into the slow cooker within minutes.
Cook juicy chicken thighs in a light sauce of paprika and chicken then serve in a wholegrain bun for a healthy, filling meal.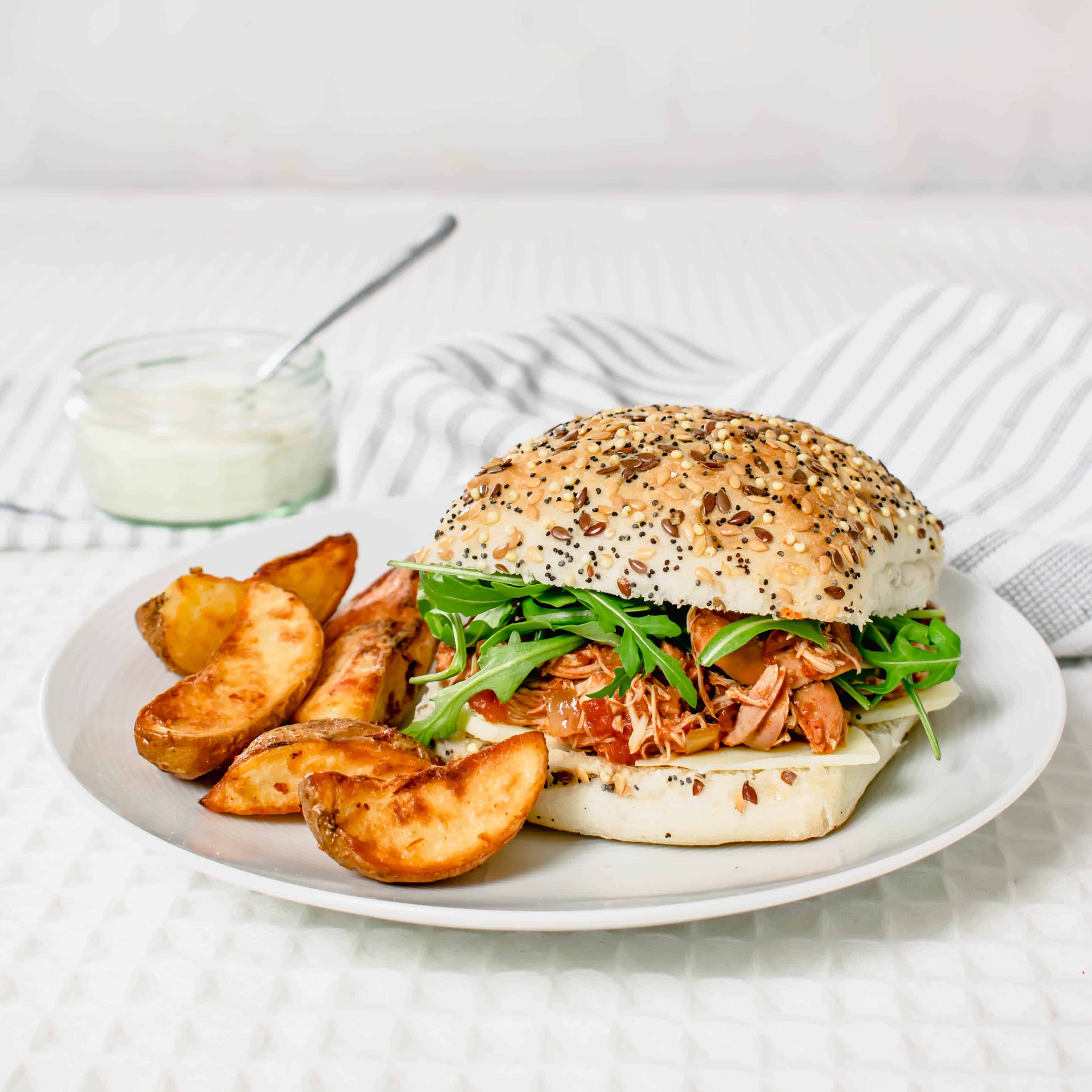 When we're craving a kick of spice or BBQ I stir through some BBQ or chilli sauce just before serving.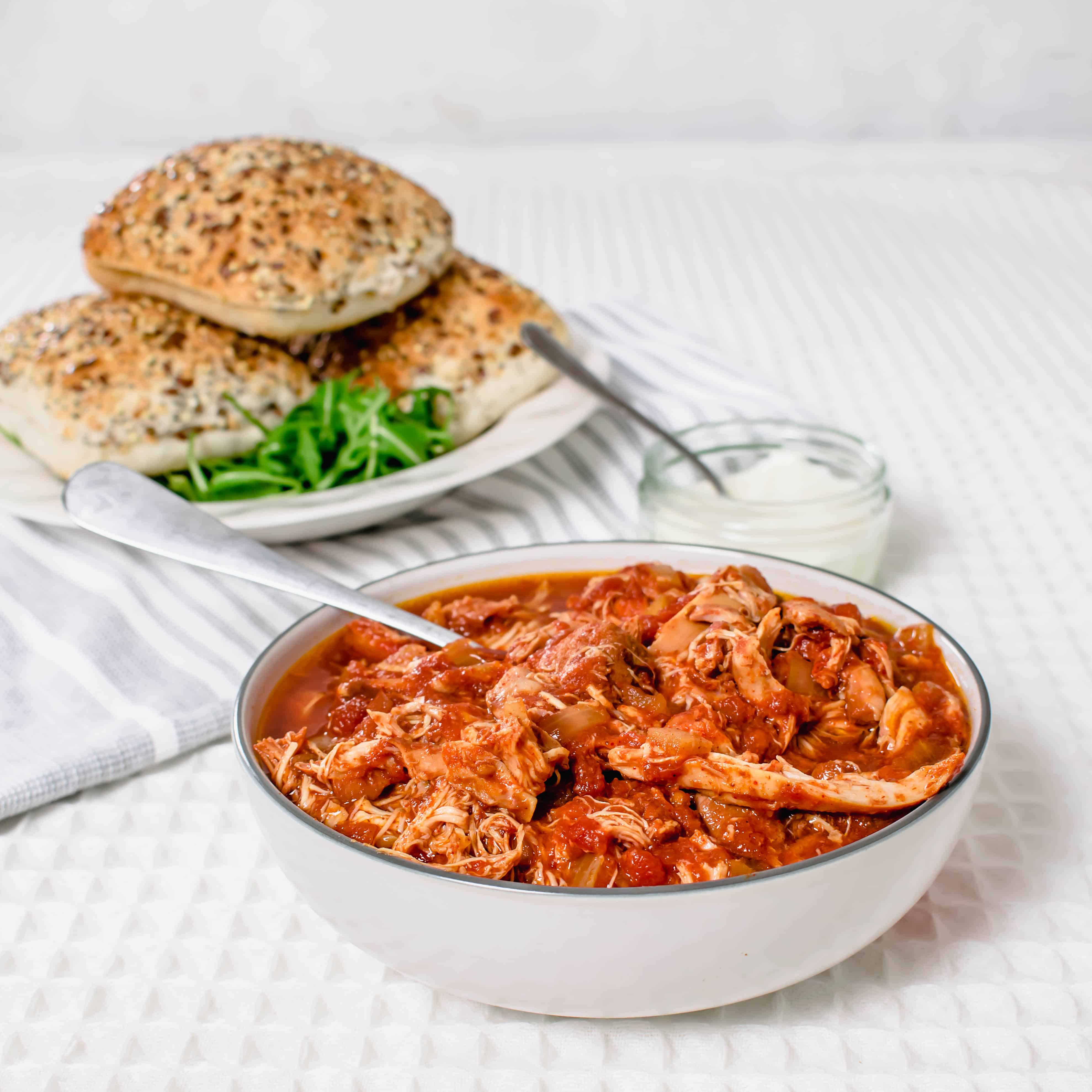 How to make paprika tomato chicken in the slow cooker:
Scroll down for recipe card and ingredient list
1. Add the chicken thighs into your slow cooker pan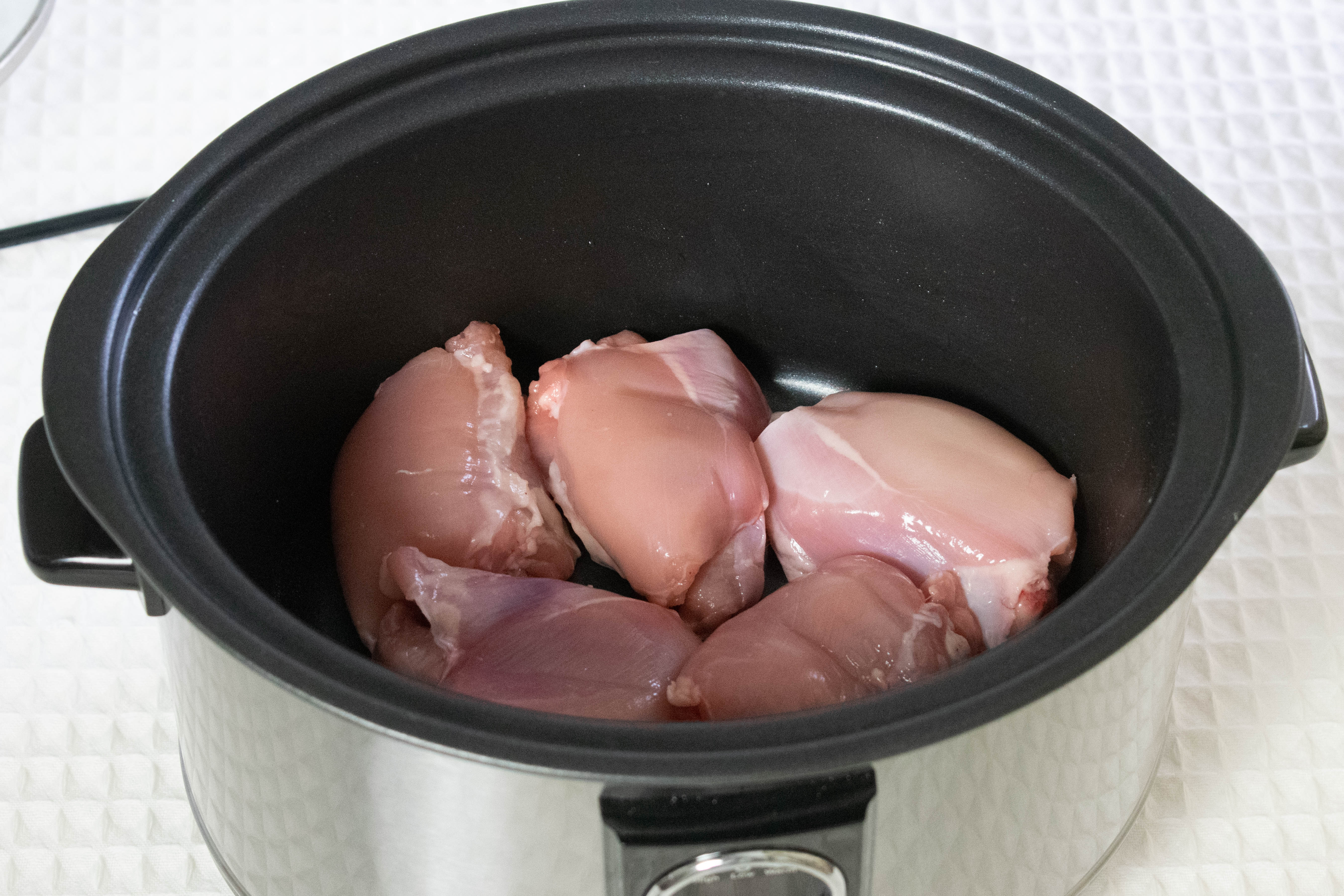 2. Sprinkle on the paprika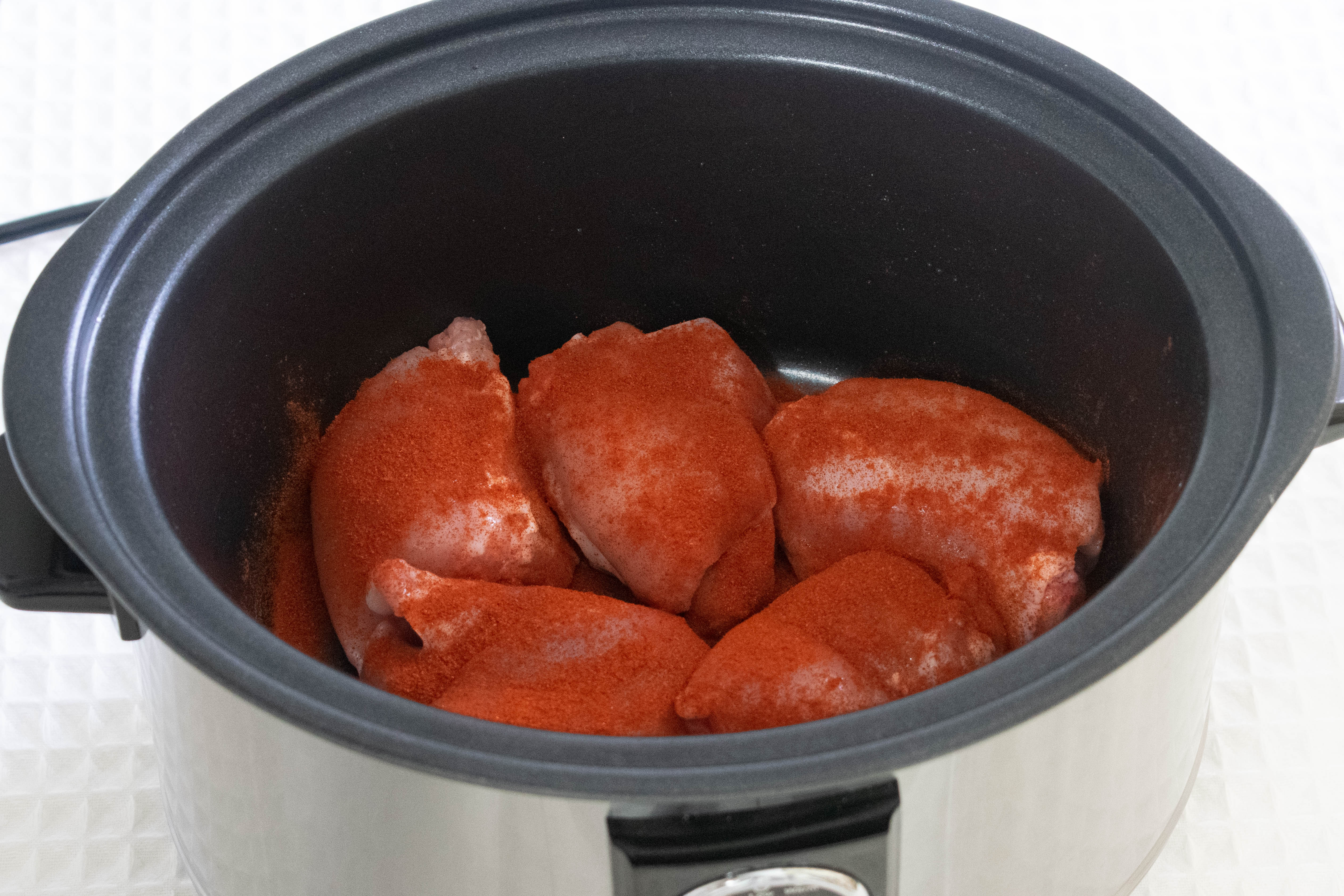 3. Then add in the onions and garlic cloves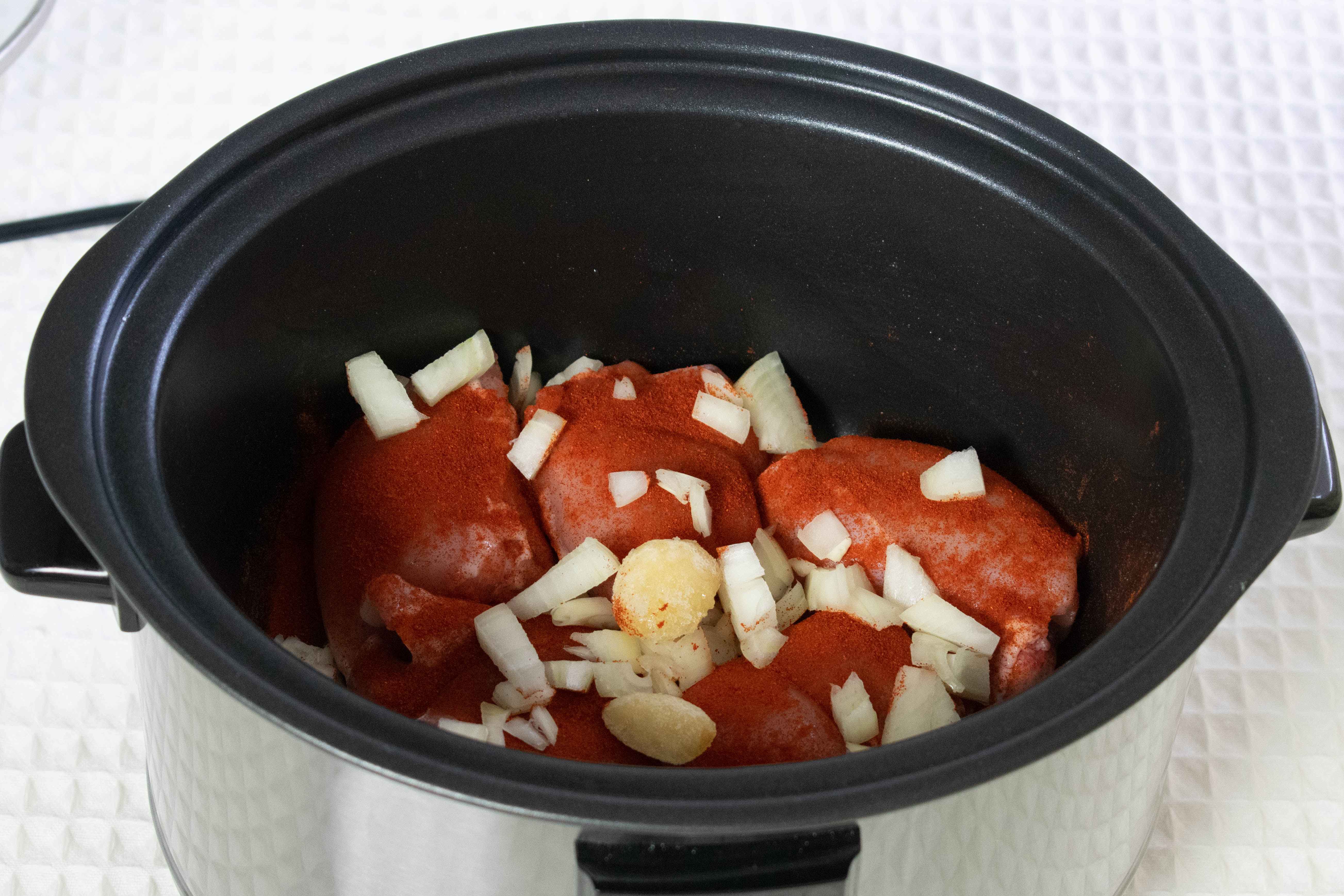 4. Stir to coat the chicken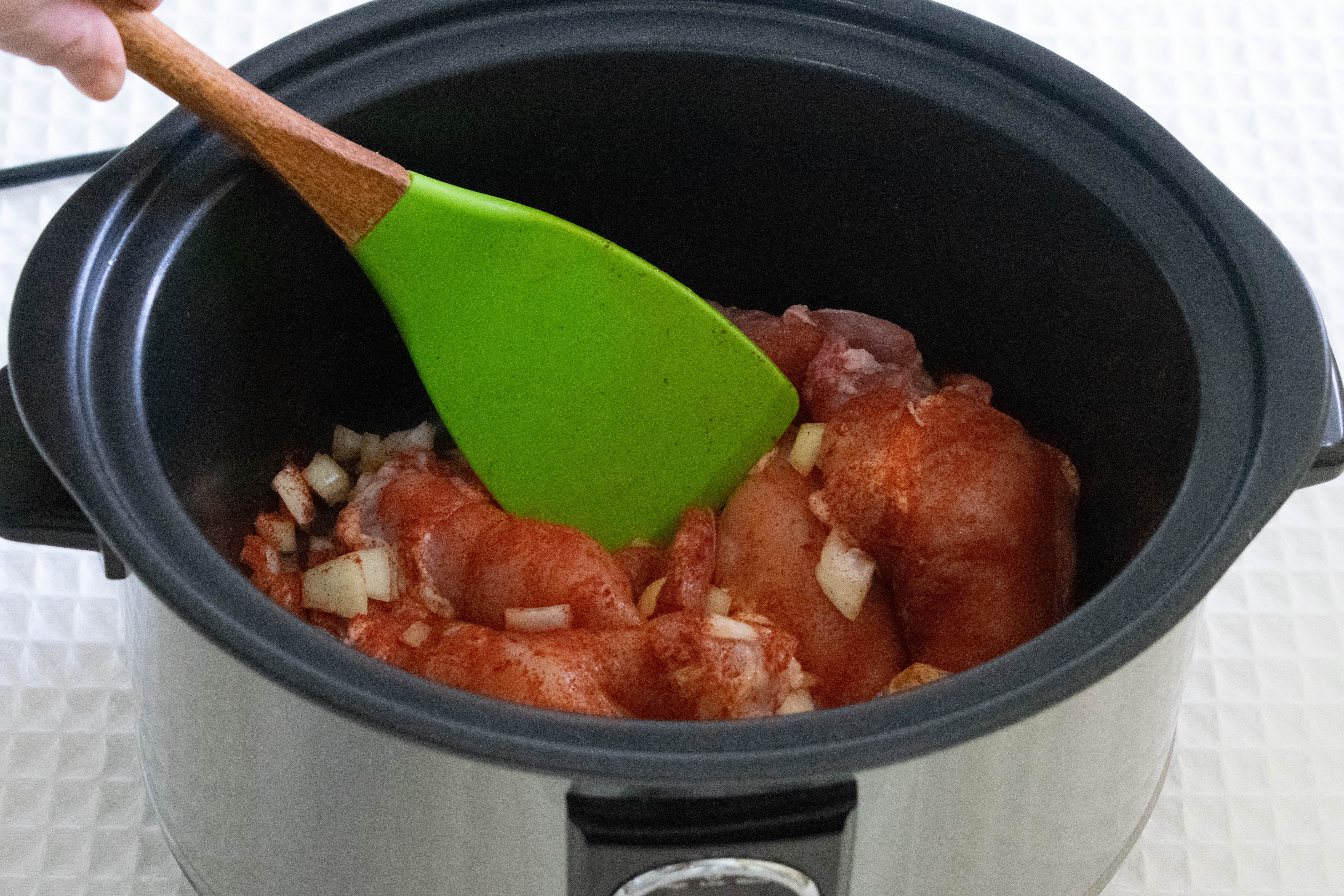 5. Add the tinned tomatoes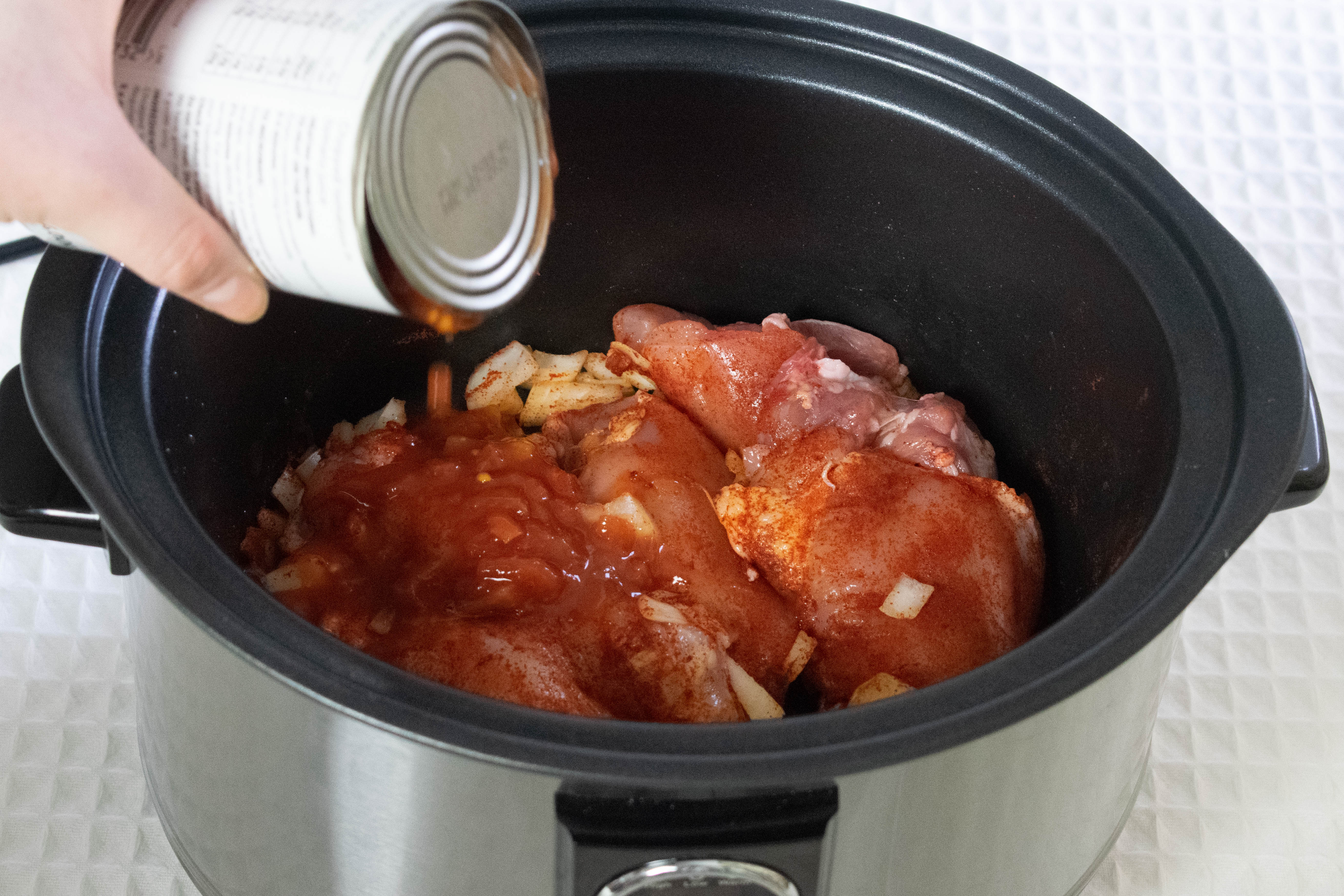 6. Then add the rest of the ingredients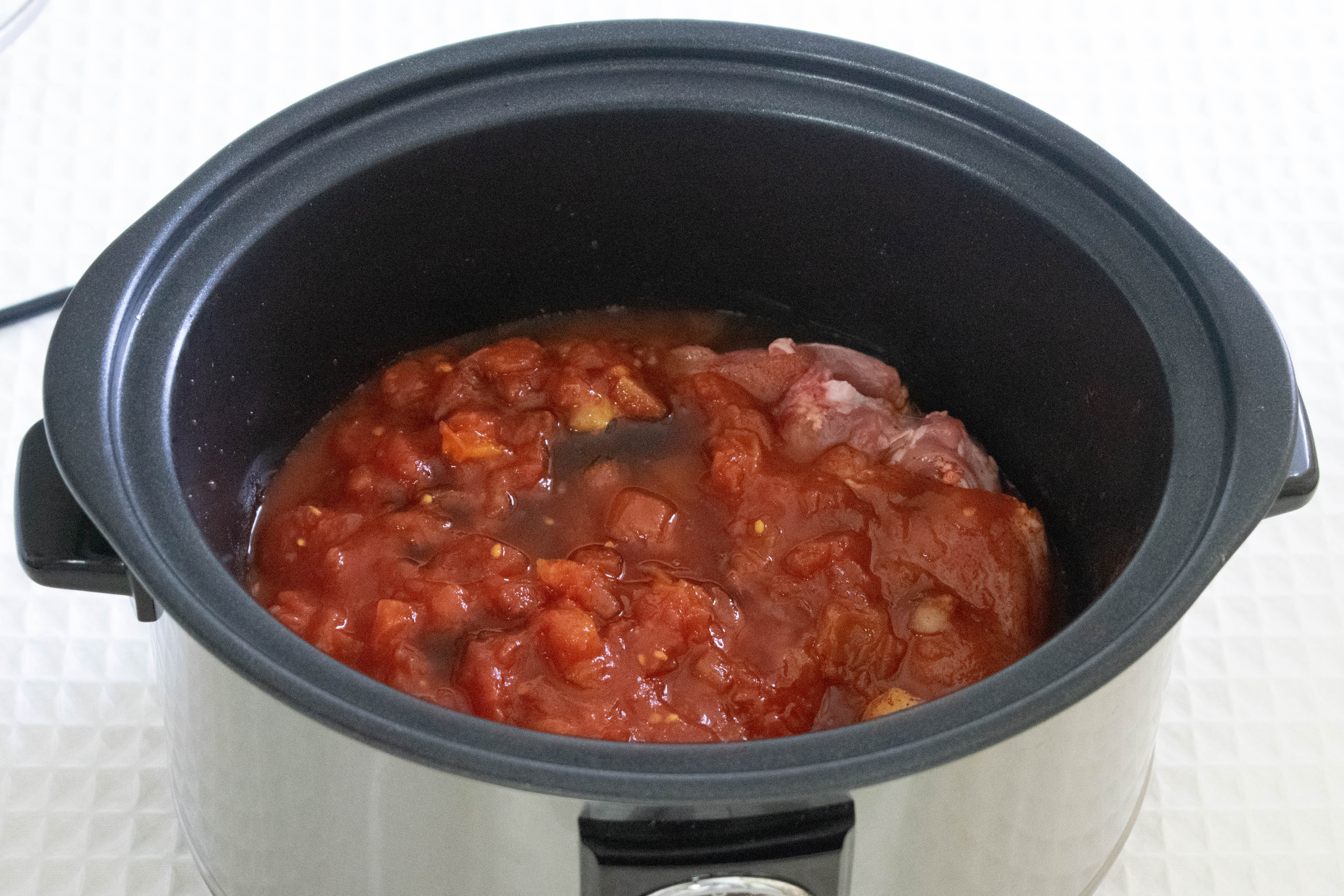 7. Stir to combine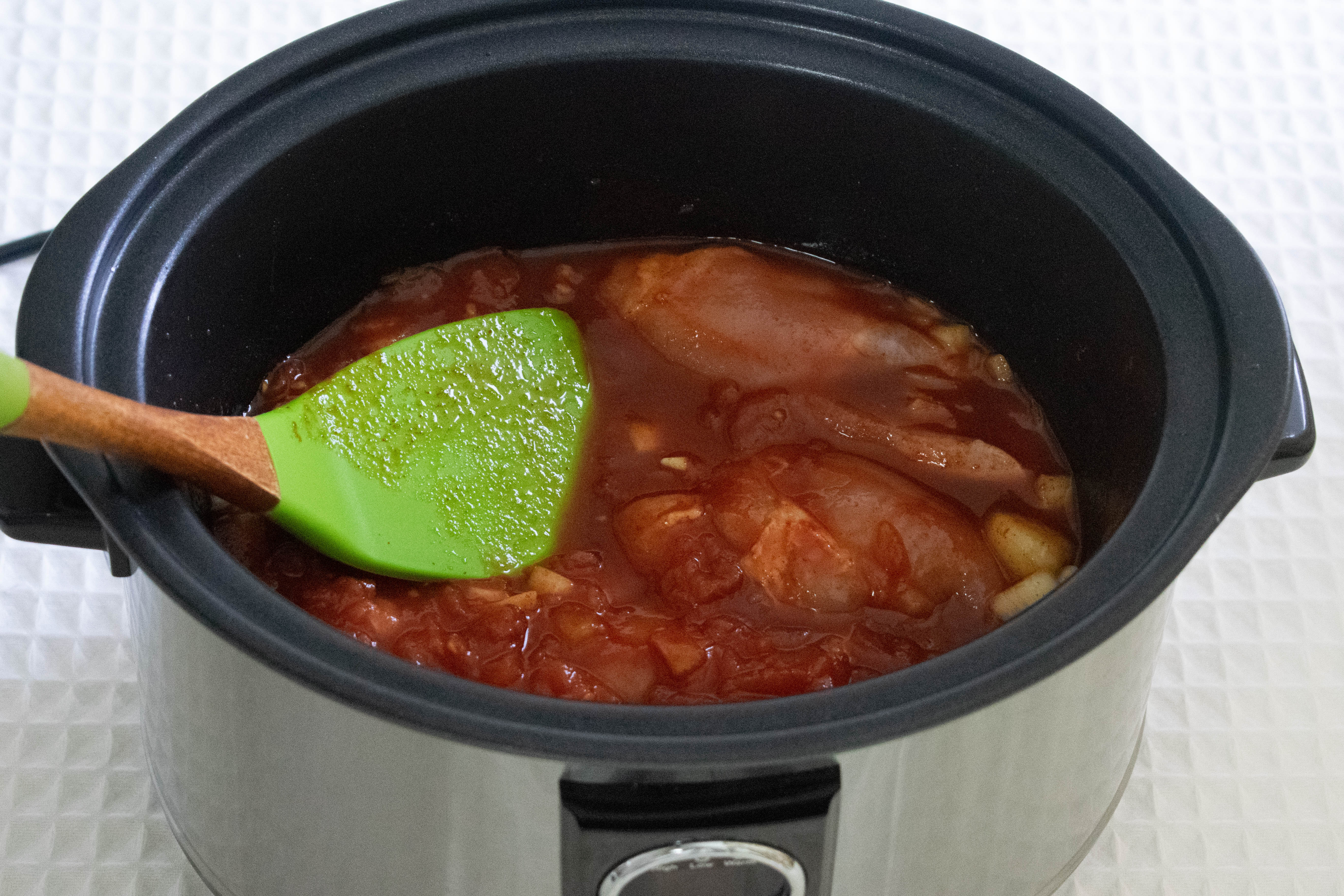 8. Then place the lid on and cook on low for 6 hours (or high for 4)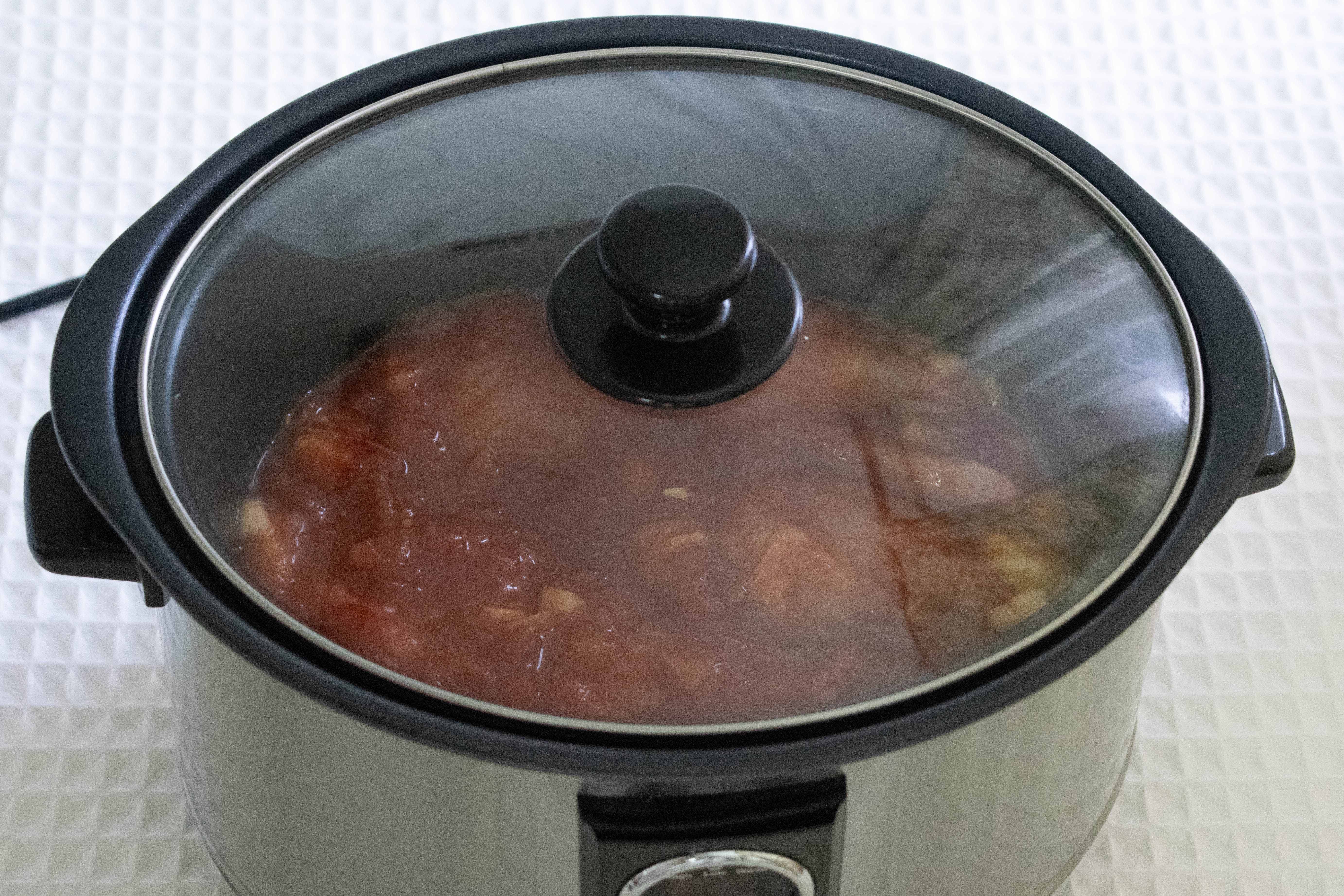 9. Once cooked, it should look a bit like this: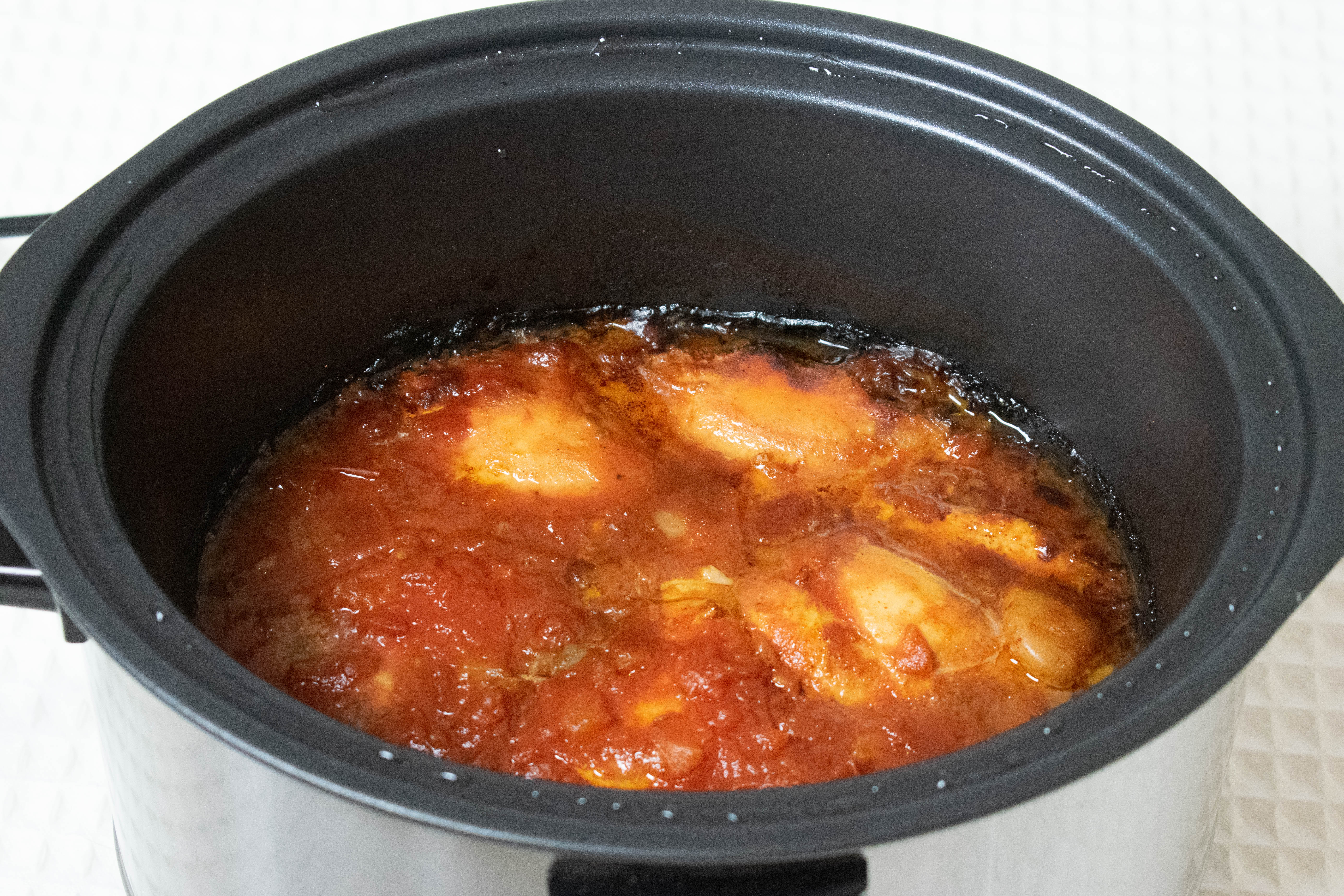 10. Stir to combine the sauce then use two forks to pull apart the chicken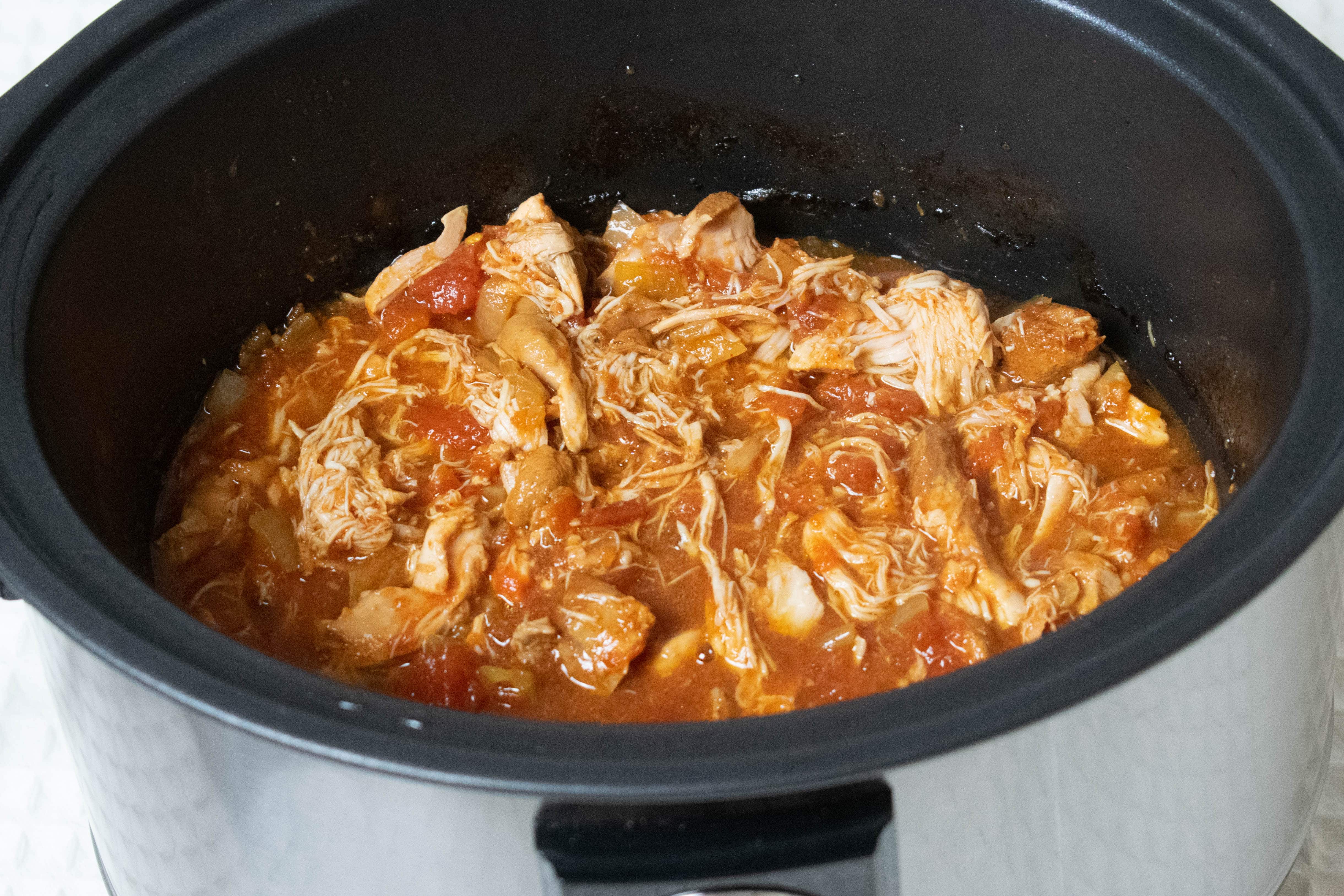 11. Serve – we love to eat this paprika tomato chicken in a bun with salad, cheese and garlic mayo!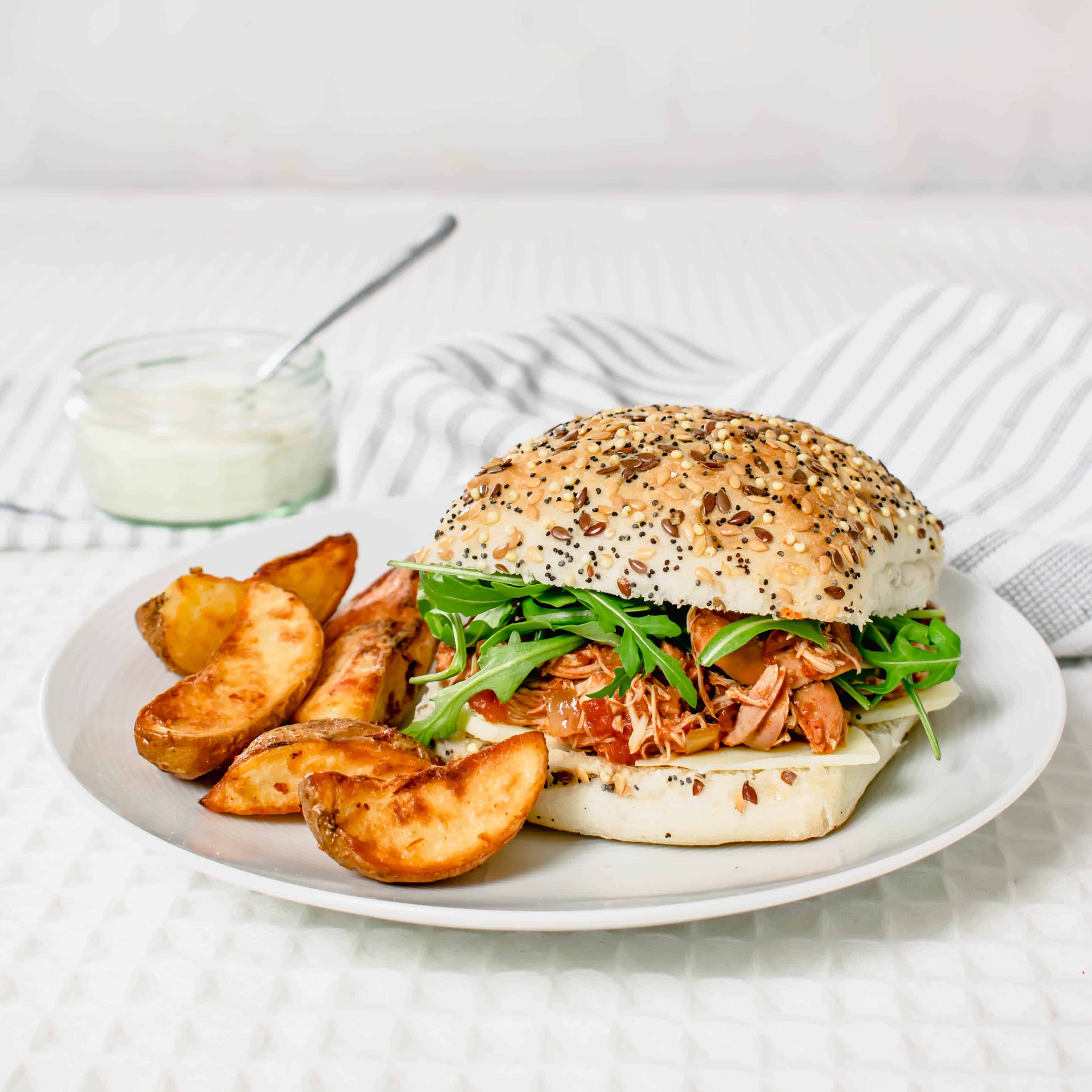 Slow Cooker Paprika Tomato Chicken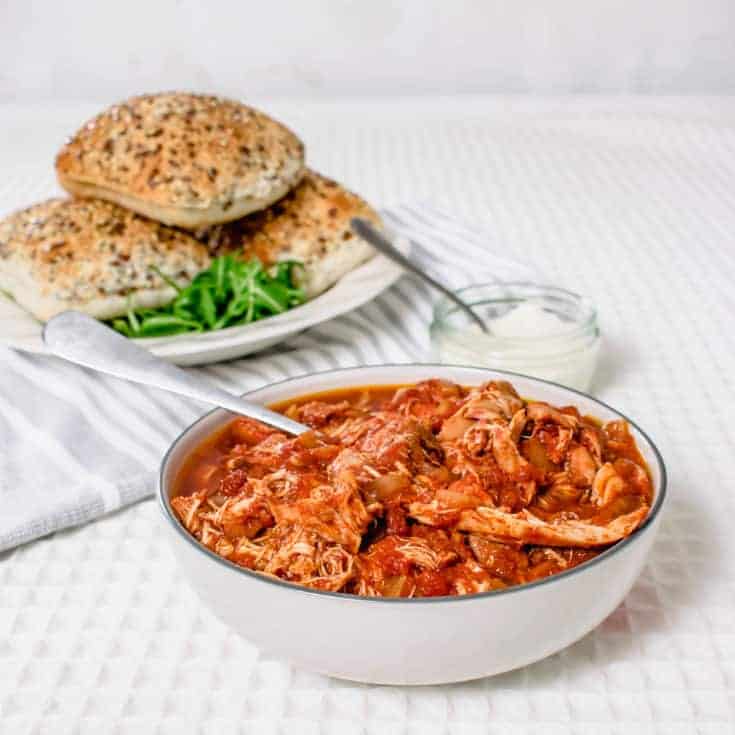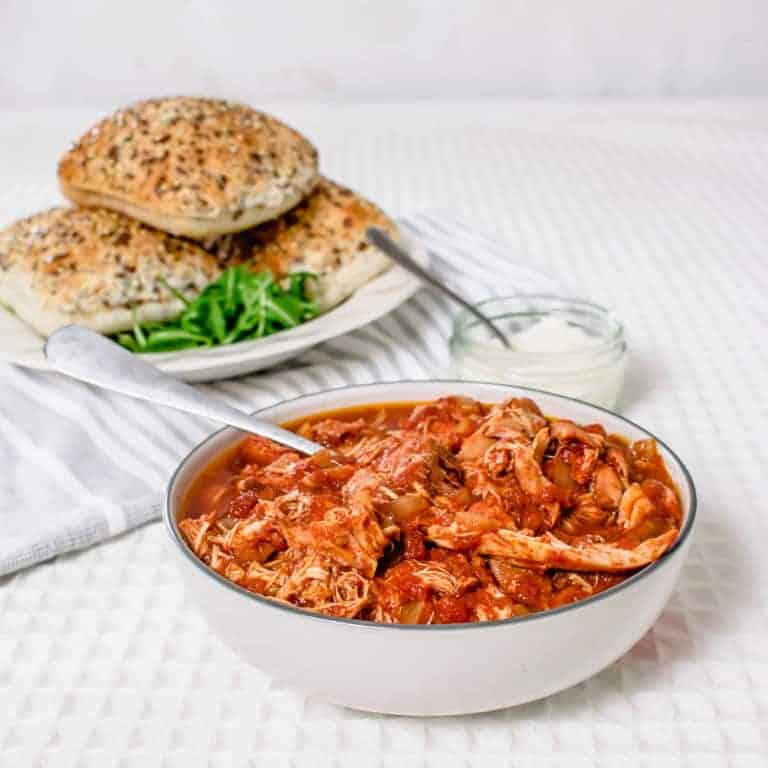 A super simple, mid-week dinner of paprika tomato chicken made in the slow cooker with no ready-made sauces.
Ingredients
1 Onion
2 Garlic Cloves
6 Chicken Thighs (Boneless & Skinless)
1 Tbsp Paprika
1 400g Tin Chopped Tomatoes
3 Tbsp Honey
1 Tbsp Worcestershire Sauce
2 Tbsp Malt Vinegar
Optional
BBQ or Sweet chilli Sauce
To Serve:
Bread buns, salad & wedges. Or rice!
Instructions
Finely dice the onion
Place the thighs into the slow cooker and sprinkle with the paprika
Toss to evenly coat, then add the remaining ingredients
Stir to thoroughly mix
Cook on low for 6 hours (or 4 hours on high)
Pick out the two garlic cloves
Once cooked, take two forks and pull apart the chicken (or keep intact if you'd rather!)
Optional: you can stir through a glug of either BBQ sauce or sweet chilli sauce if you'd like to give the chicken a bit of a kick
Serve in bread rolls with potato wedges or salad