This slow cooker hoisin pulled pork is one of my favourite slow cooker recipes. It's a perfect mid-week fakeaway recipe for hoisin duck pancakes without the deep frying (and duck).
This recipe is super quick to prepare and serve, meaning you can prep it before you head out for work and come home to a really easy, delicious dinner. I tend to serve this hoisin pulled pork on these folded flatbreads from Morrisons, with finely sliced cucumber and spring onions.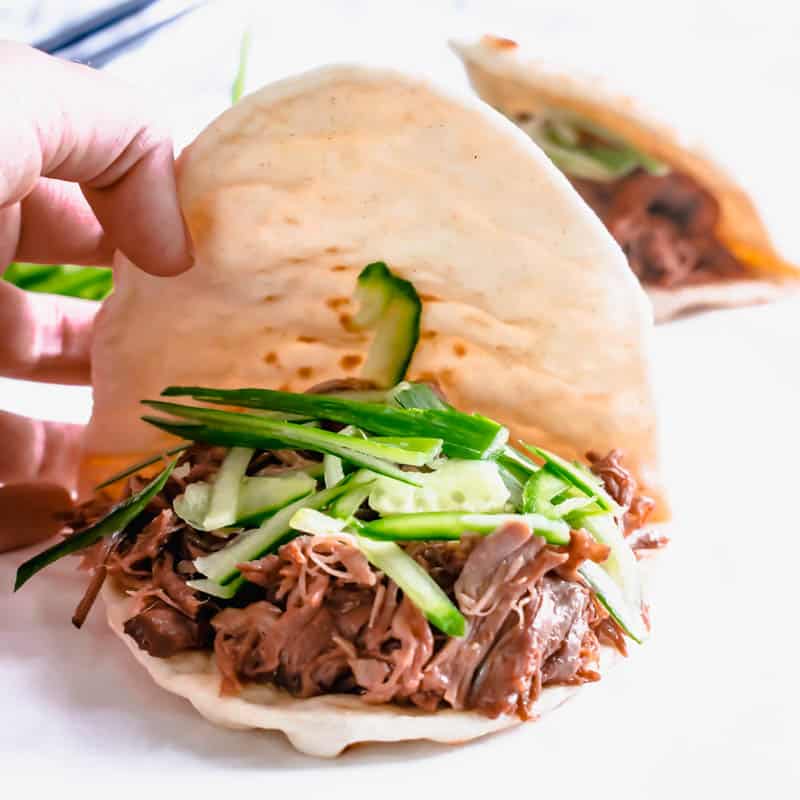 Pork shoulder is of course a much cheaper cut of meat than duck, so this recipe can feed a family on the cheap, giving you lots of food and enough for a delicious work lunch too.
This hoisin pulled pork would make a great dish at a Chinese themed dinner party, served in the folded bread breads, with pancakes, rice or chips.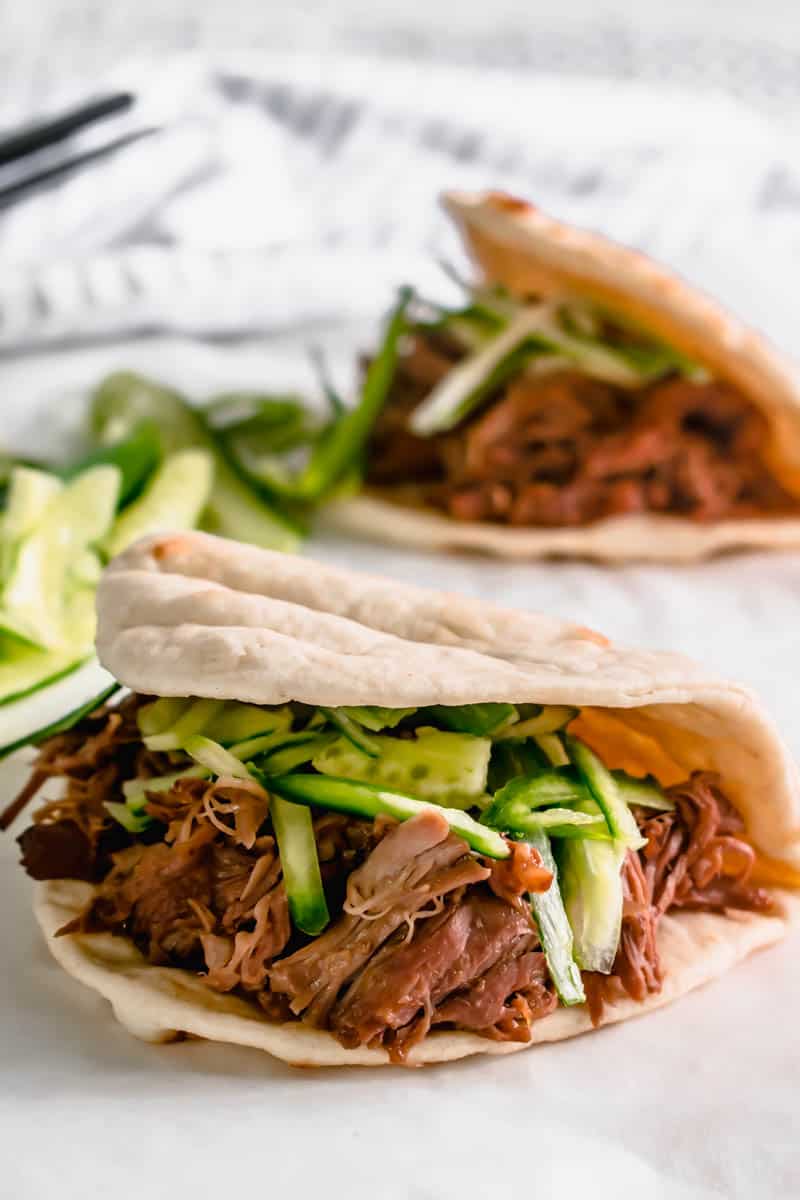 How to make Slow Cooker Hoisin Pulled Pork at Home
Scroll down for recipe card and ingredient list
1. Roughly chop an onion and place into the bottom of your slow cooker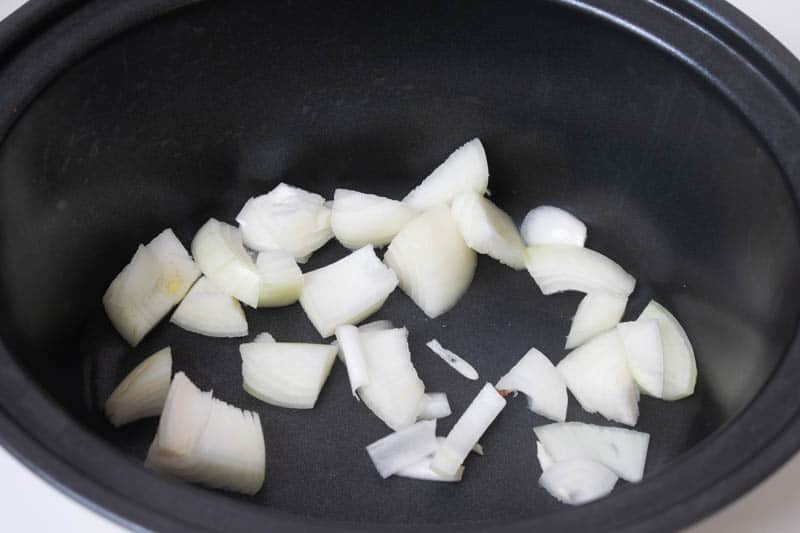 2. Crumble in a stock cube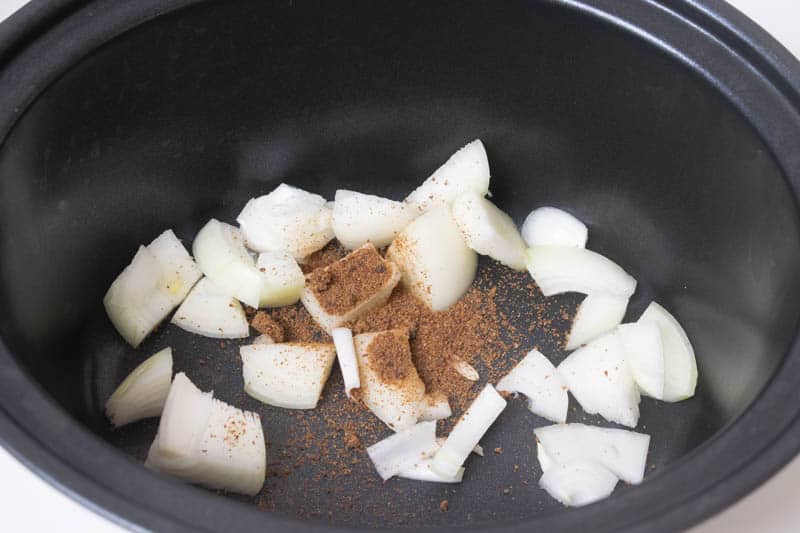 3. Add water and soy sauce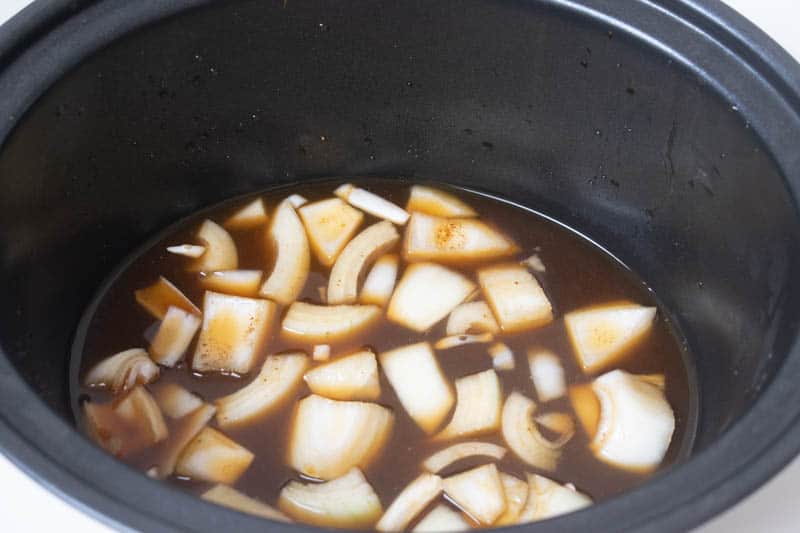 4. Place the pork on top and close the lid – cook on high for 6 hour or low for 8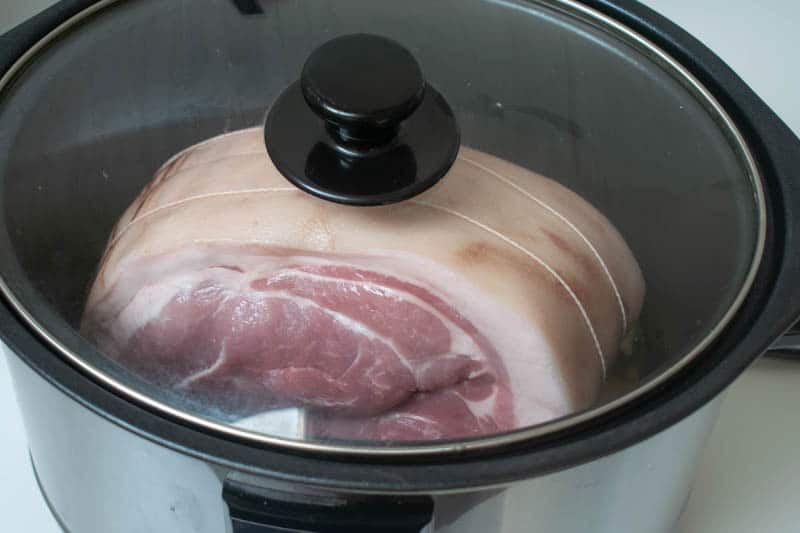 5. After the pork is cooked, remove it from the slow cooker and discard of the liquid, fat and onions. Use two forks to pull the meat into shreds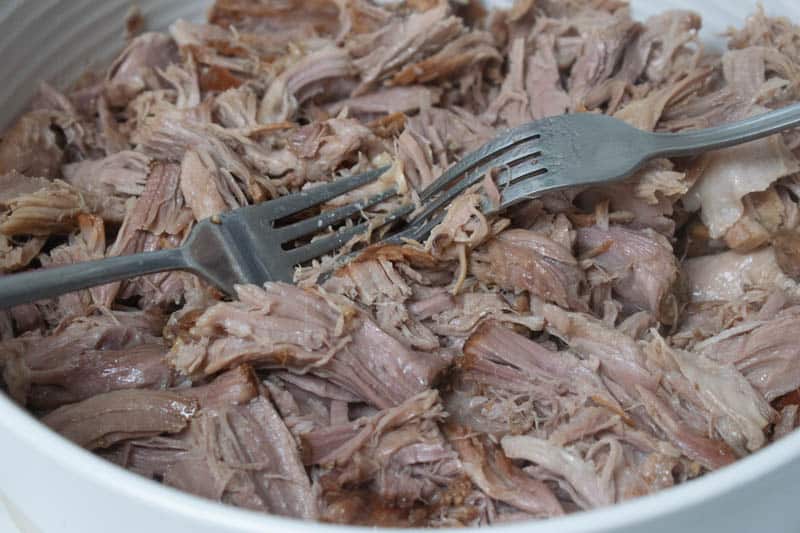 6. Add the hoisin sauce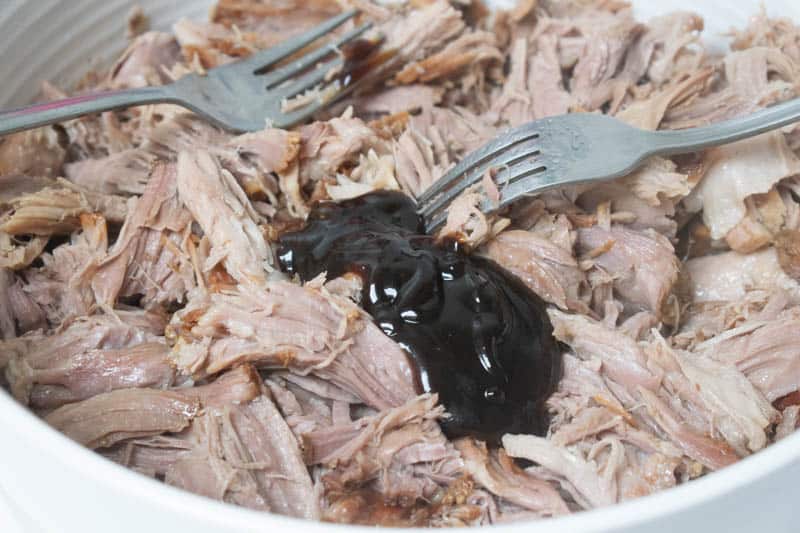 7. Mix to coat the pork – if you need or want to add more hoisin, please do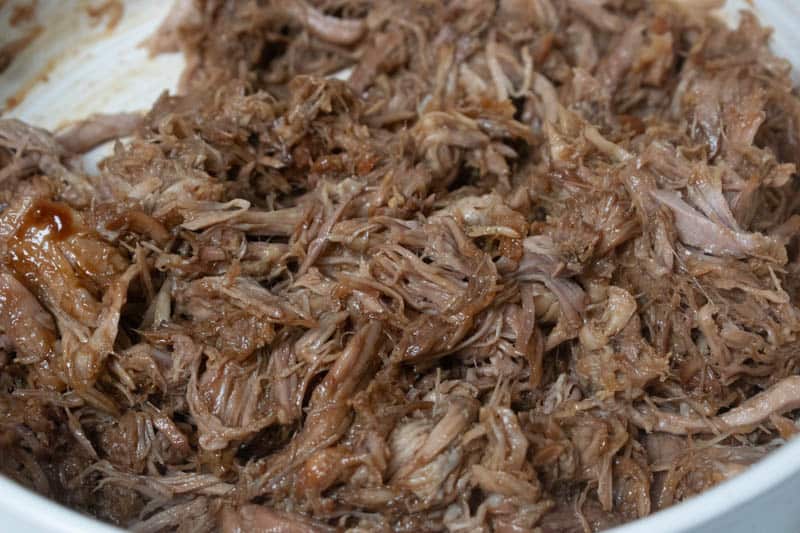 8. Serve with chopped cucumber, spring onion and wraps, flatbreads or pancakes
Yield: 4 People
Slow Cooker Hoisin Pulled Pork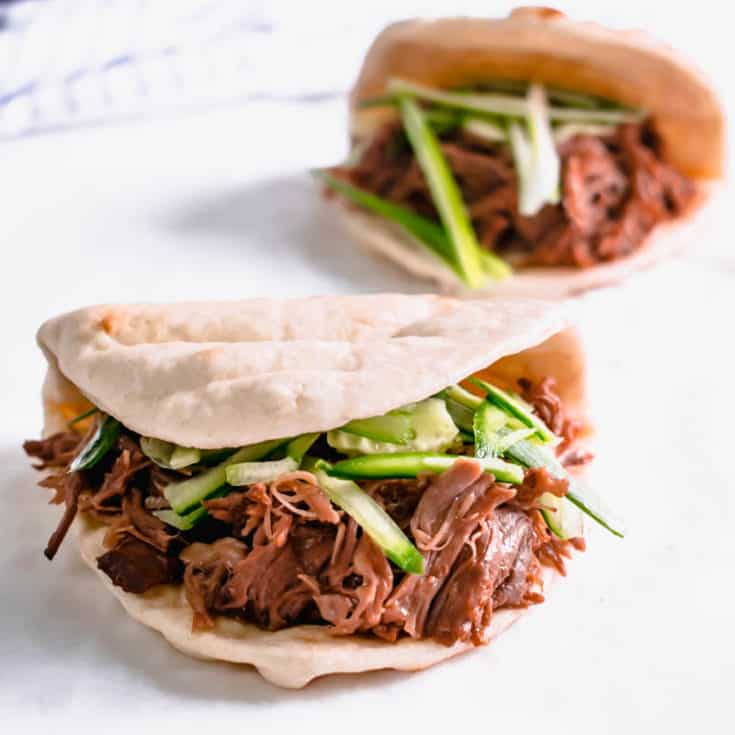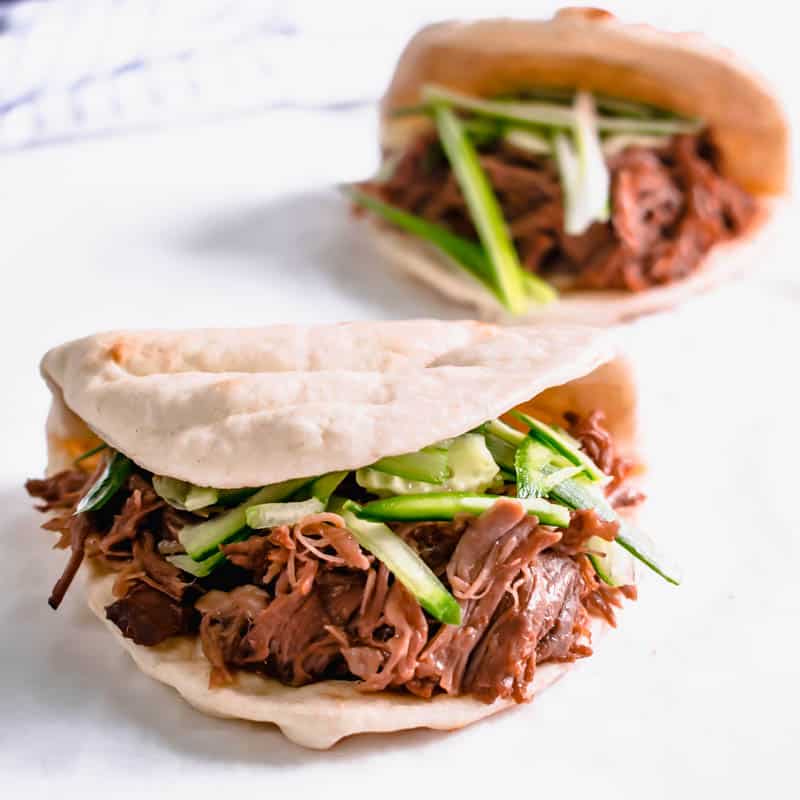 A delicious mid-week fakeaway version of Chinese peking duck, minus the duck and deep frying. Delicious slow cooker pulled pork smothered in sweet hoisin sauce and topped with spring onions and cucumber.
Ingredients
2kg Pork Shoulder (or chose a size which suits the amount of people you're cooking for)
1 Onion
2 tbsp Soy Sauce
Chicken Stock Cube (Optional)
1/2 Mug Water
To Serve
1/2 mug Hoisin Sauce (or enough to cover the pork)
Folded flatbreads, wraps or pancakes
Shredded Cucumber
Shredded Spring Onion
Instructions
Roughly chop the onion and place into the bottom of the slow cooker, with the soy sauce, chicken stock cube and water
Place the pork shoulder on top, close the lid and cook for 6 hours on high, or 8 hours on low
Once the pork is cooked, remove all the fat, drain away liquid, and shred the meat using two forks
Add the hoisin sauce to the shredded meat, then serve on flatbreads, pancakes or wraps with spring onion and cucumber
Feel free to add any more hoisin sauce you like
Recommended Products
As an Amazon Associate and member of other affiliate programs, I earn from qualifying purchases.