Yield: 4
Turkey Meatballs With Basil & Chilli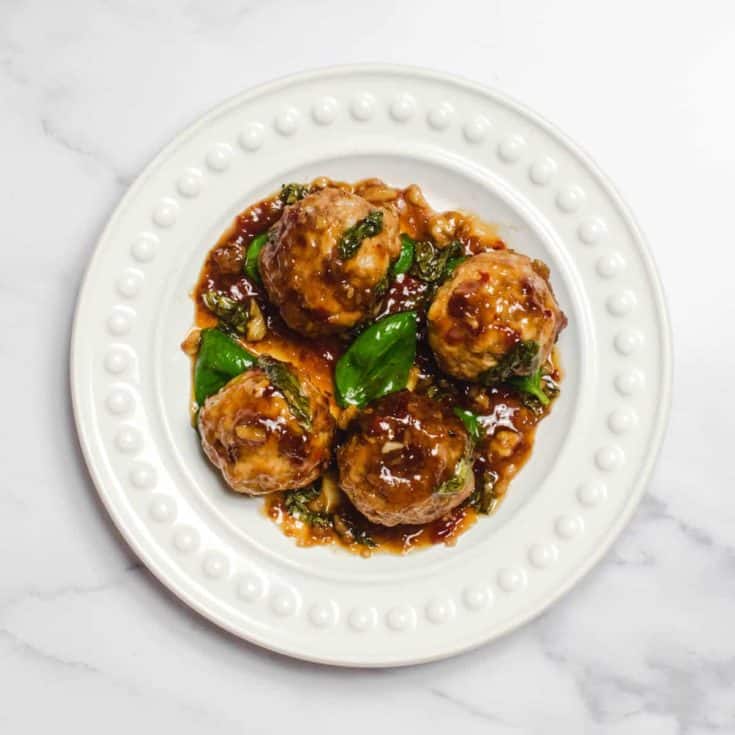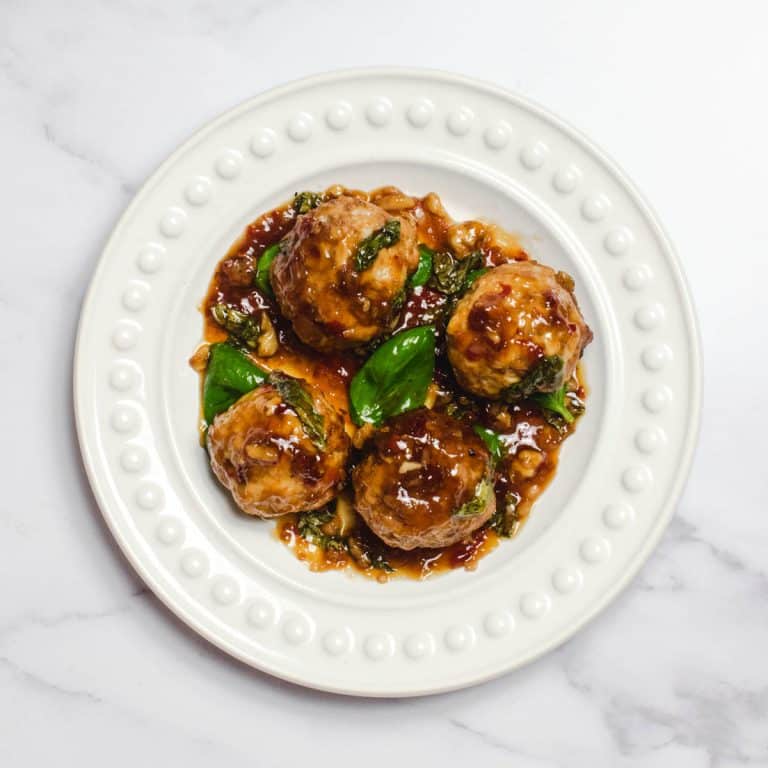 A Chinese inspired dish made with lean turkey meatballs, fresh basil and sweet chilli sauce. 
Ingredients
Meatballs
450g Lean Turkey Mince
1 Small Egg
Breadcrumbs
1 tsp Chilli Flakes
Sauce
3 Garlic Cloves (Crushed)
10 Basil Leaves
8 tbsp Soy Sauce
6 Tbsp Sweet Chilli Sauce
Instructions
Preheat the oven to 180C
Mix together the meatballs ingredient in a large bowl, adding just enough breadcrumbs that the mixture is not too wet and forms balls easily.
Roll the mixture into evenly sized balls, and place on a lightly oiled baking tray. Cook in the oven for 20-30 minutes (until cooked through - depending on how large you have rolled them).
Meanwhile, in a non-stick saucepan, heat a small amount of oil, then add the crushed garlic - cook for a minute, then add the soy sauce, basil leaves and sweet chilli sauce.
Stir to combine, and cook on a low heat for 5 minutes.
Once the meatballs are cooked through and lightly browned, remove from the oven and place into the pan of sauce - toss to coat and serve immediately with sticky white rice.