Yield: 4
Vegetable Noodles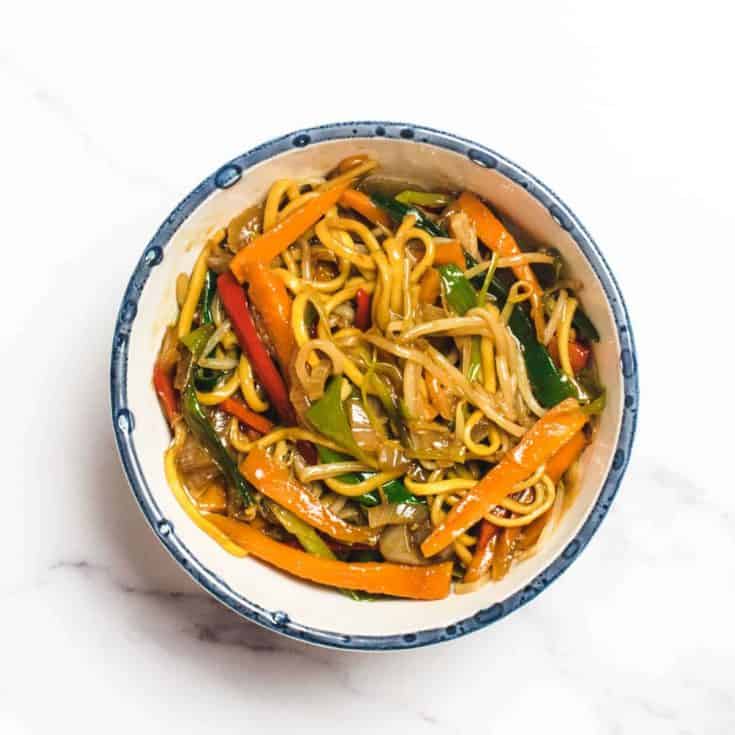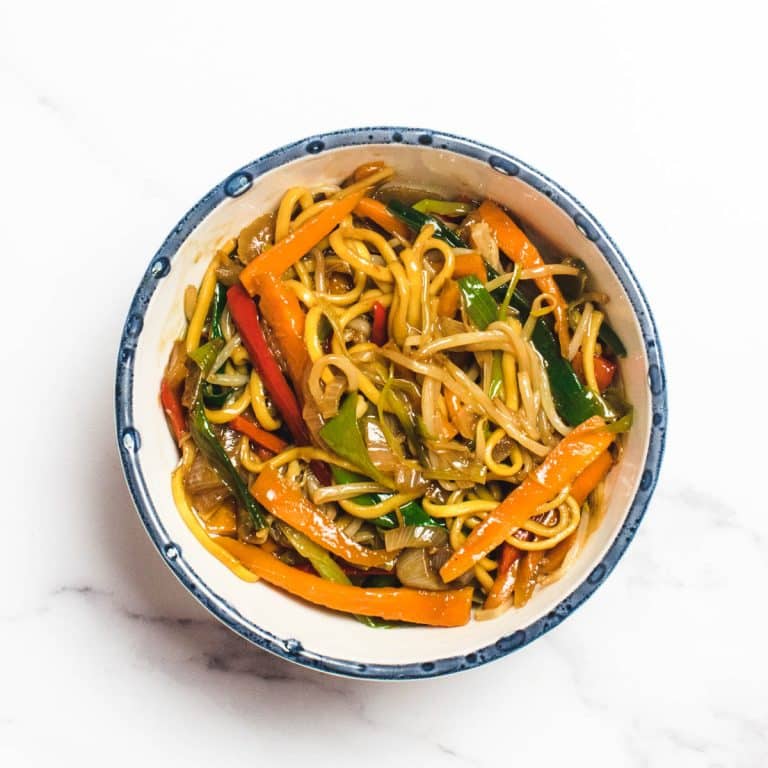 A simple, delicious Chinese inspired vegetable noodle dish perfect for as a main or side dish. 
Ingredients
1 Bunch Spring Onions
1 Onion
4 Garlic Cloves
40g Ginger
5 Baby Carrots
1 Red Pepper
150g Beansprouts
300g Egg Noodles
2 tbsp Sesame Oil (If you don't have any sesame oil, use vegetable or olive)
4 tbsp Soy Sauce
3 tbsp Oyster Sauce
Instructions
Chop the spring onion, onion, baby carrots and peppers into thin strips.
Crush the garlic clove and grate the ginger.
Boil two pans of water, and add the beansprouts to one of the pans and the noodles to the other.
Boil the beansprouts for 1 minute, then drain.
Simmer the noodles for 5 minutes, then drain.
Heat oil in a large wok and add the onion, garlic, ginger and carrots - stir fry for 3 minutes.
Add the beansprouts, pepper and spring onion to the wok, stir fry for 1 minute.
Add the noodles, soy sauce and oyster sauce to the pan, stir to combine and cook for 3 minutes over a high heat.
Serve and enjoy.