Actifry chicken nuggets are amazing! Lightly seasoned and coated in golden breadcrumbs they're a meal the whole family will enjoy!
I have an Actifry Genius which conveniently has a setting for breaded foods – so I use this. But, the recipe is also achievable in any model of Actifry or arifryer!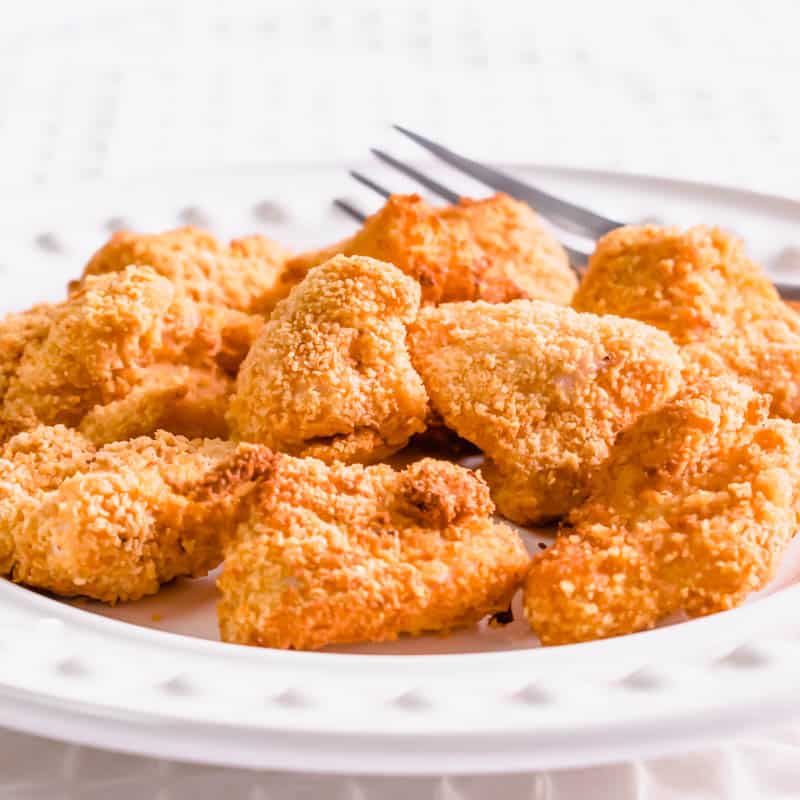 These nuggets are really versatile – they're great on their own with heaps of ketchup and fries. Or, sometimes we have them in wraps with lettuce for a really nice lunch.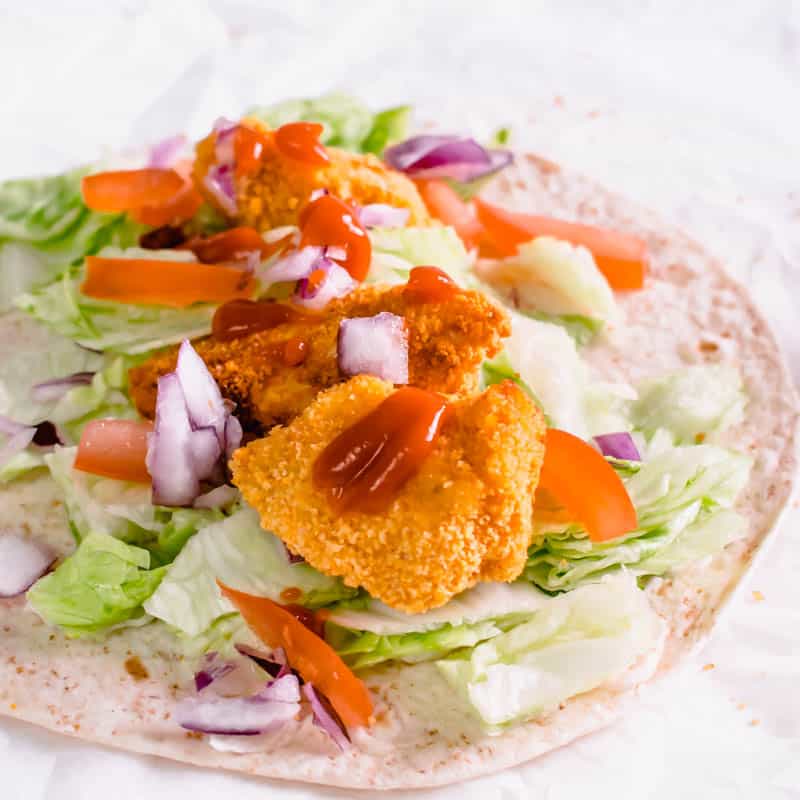 How to make chicken nuggets in an Actifry
Scroll down for recipe card and ingredient list
1. Chop the chicken breast into bitesized pieces and place into a large sandwich bag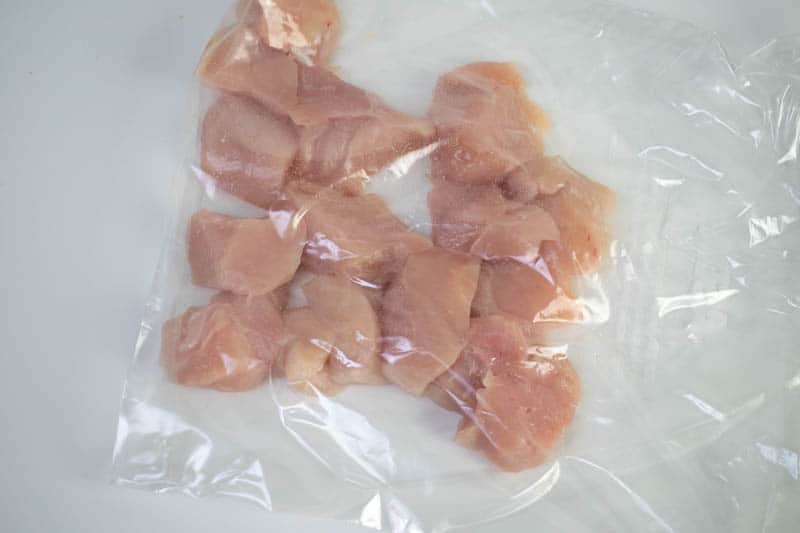 2. Add the flour and spices to the sandwich bag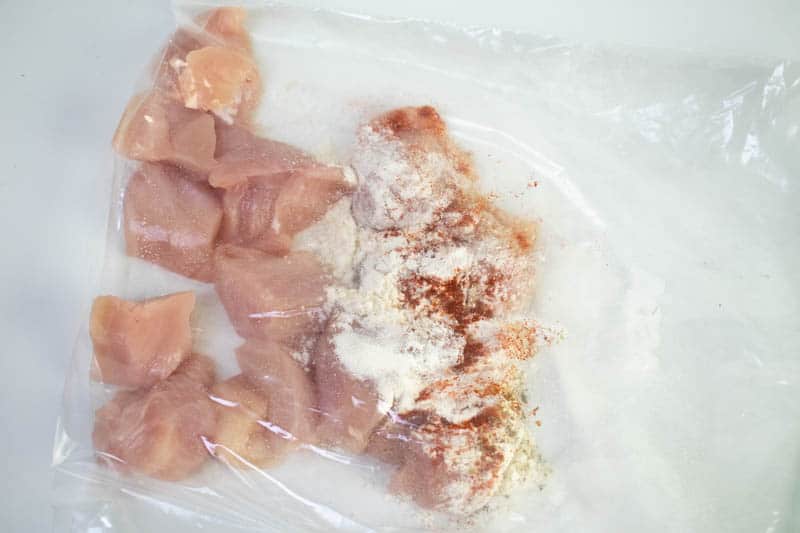 3. Shake to coat the chicken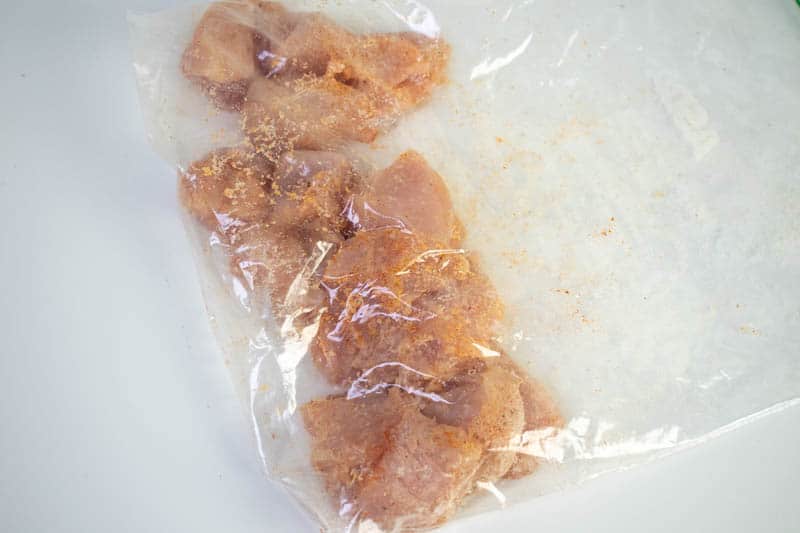 4. Whisk an egg in a bowl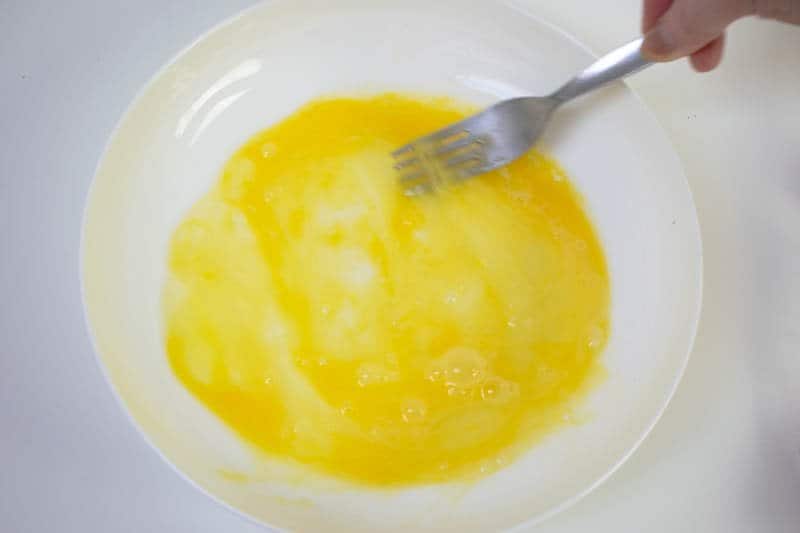 5. Add the floured chicken to the egg and mix so the chicken is coated in the egg

6. Use a fork to pick up each piece of chicken and shake off any excess egg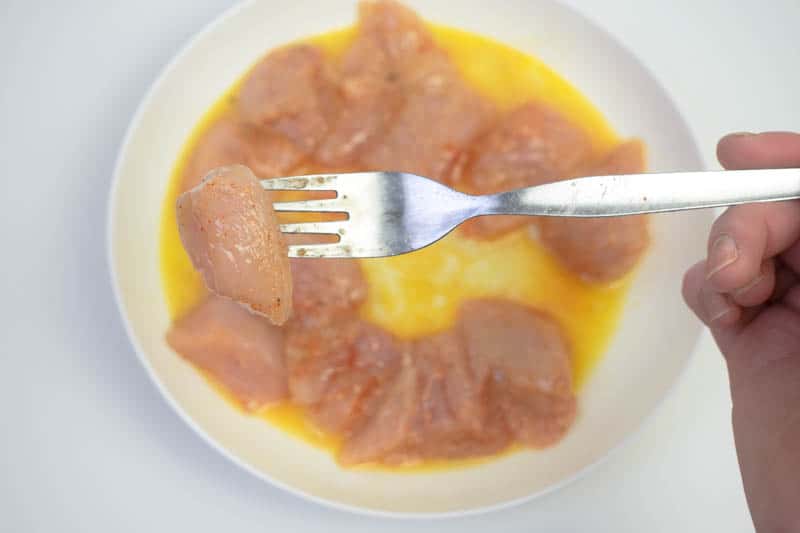 7. Place the chicken back into the sandwich bag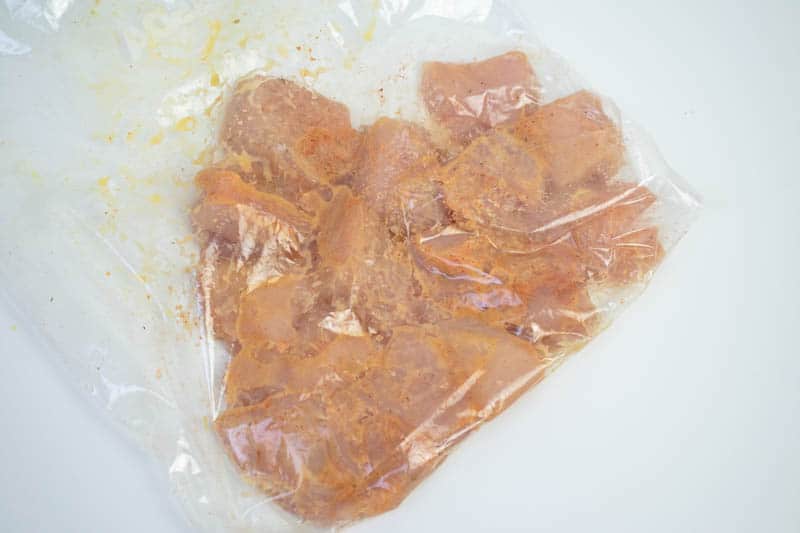 8. Add the breadcrumbs to the sandwich bag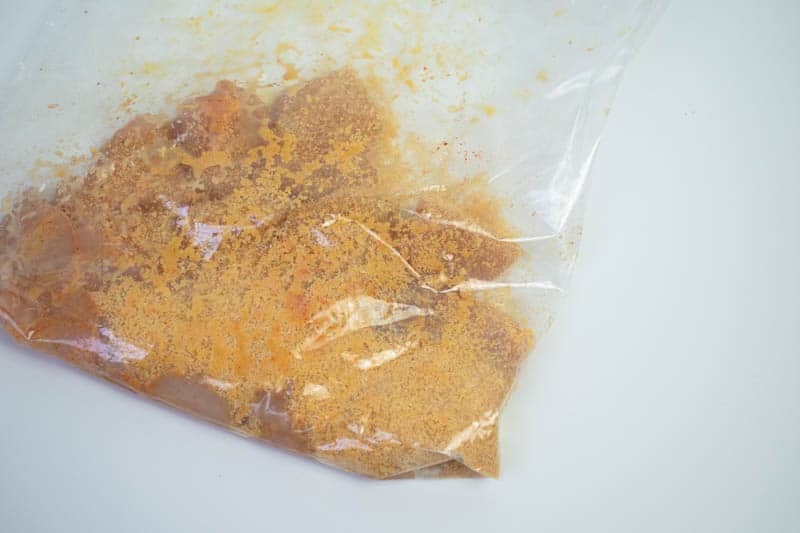 9. Shake the bag until the chicken is fully coated. If you need to add more breadcrumbs, please do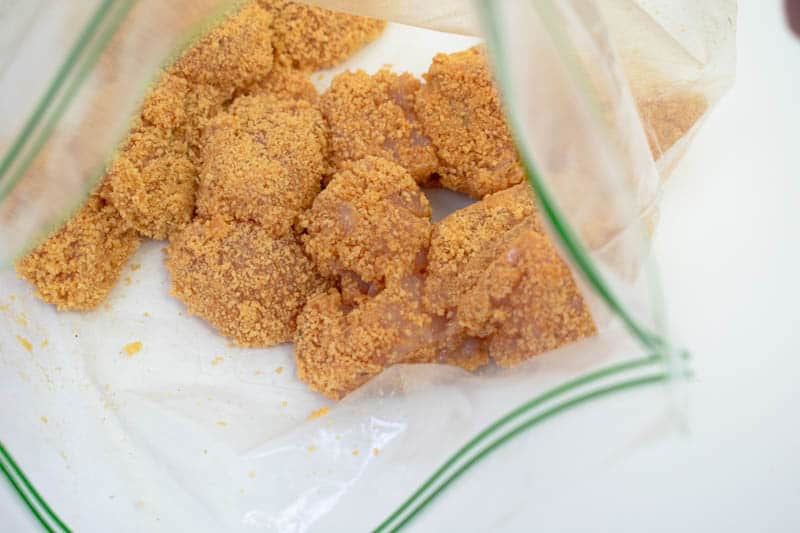 10. Add the chicken nuggets to the Actifry (paddle in) and a splash of oil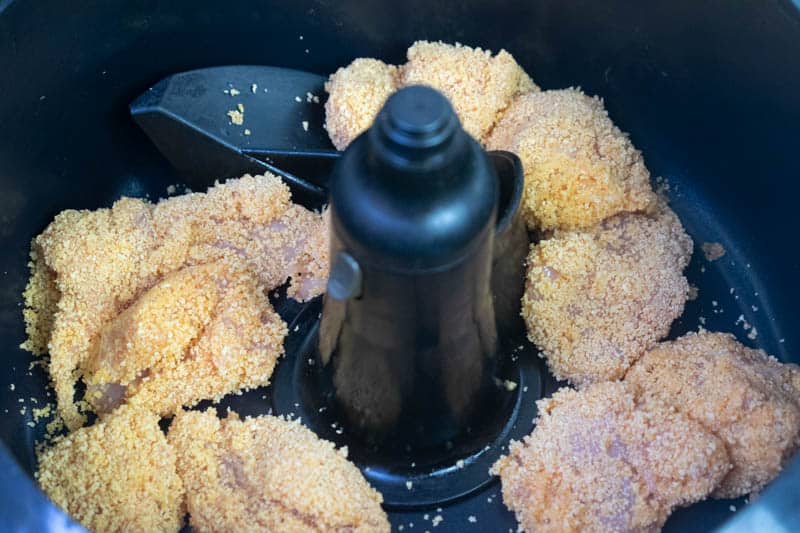 11. Close the lid and cook – if using an Actifry Genius use setting 2 for 15 minutes. If using another Actifry – remove the paddle, and cook for 8 minutes – then place the paddle in and cook for a further 5 minutes.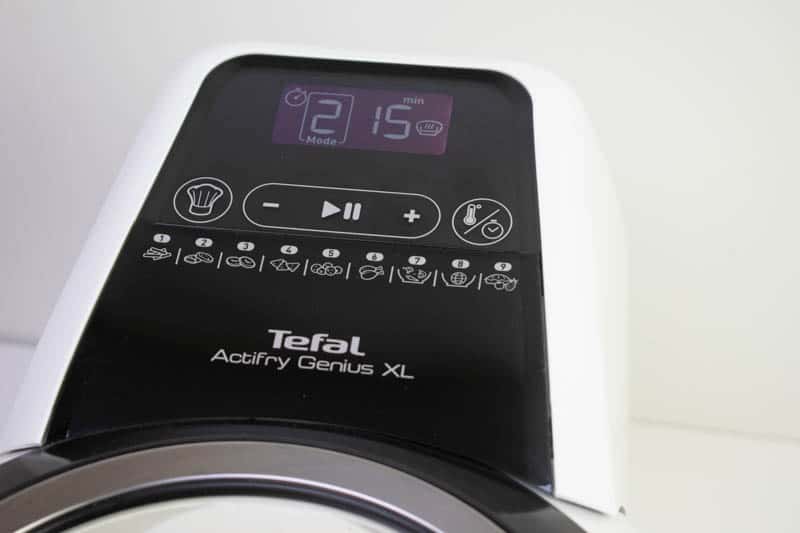 12. Once the time is up, check the nuggets are cooked through by slicing one in half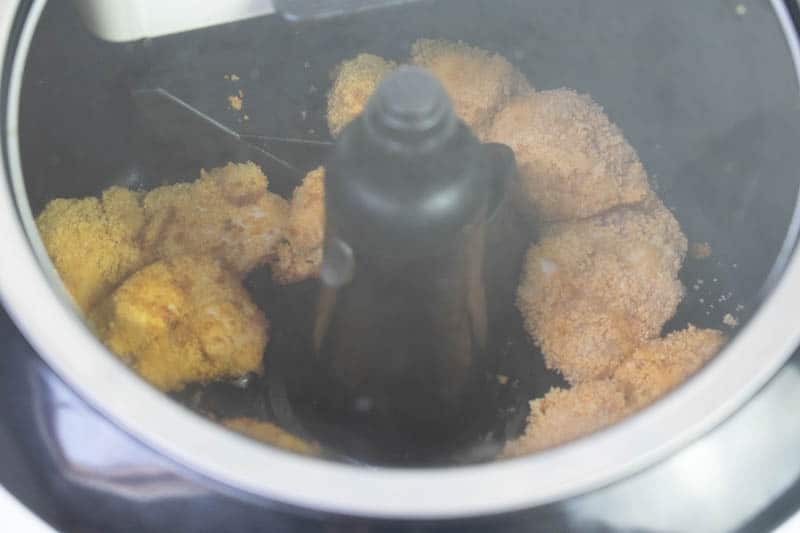 Serve!
Yield: 4 People
Actifry Chicken Nuggets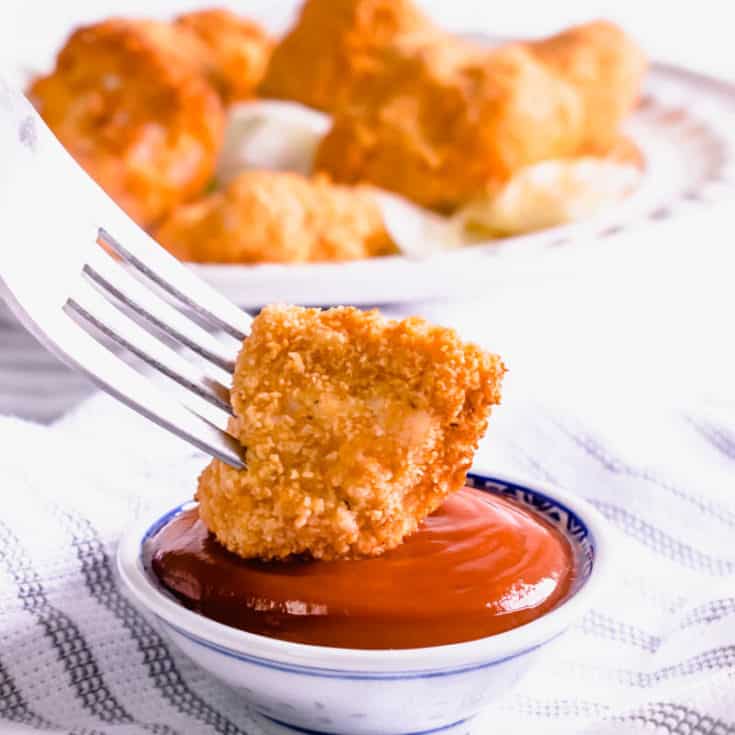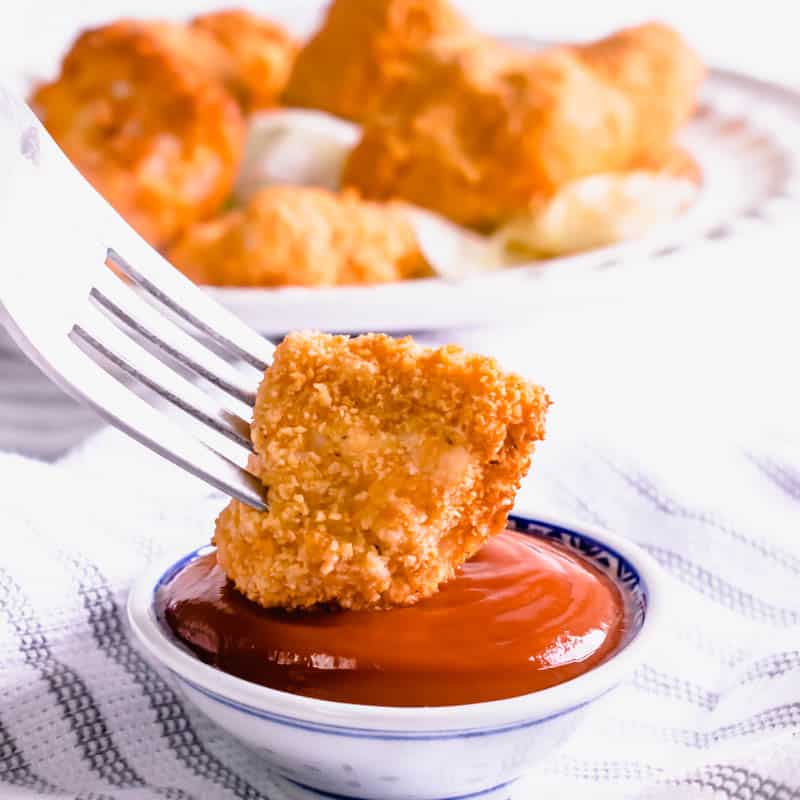 Chicken nuggets in the Actifry are so good! You'll not buy shop bought again!

Prep Time 5 minutes

Cook Time 15 minutes

Total Time 20 minutes
Ingredients
3 Chicken Breasts
2 Tbsp Plain Flour
1 Tsp Paprika
1/2 Tsp Oregano
1 Tsp Garlic Granules
1 Egg
5 Tbsp Golden Breadrcumbs
1 Tsp Oil
Instructions
Chop the chicken breast into bitesized pieces
Add the chicken breast pieces to a sandwich bag
Add flour, paprika, oregano and garlci granules to the bag
Shake to coat the chicken
Add an egg to a large bowl and mix with a fork
Then tip the chicken into the egg bowl
Mix to coat the chicken in the egg
Then add the egg back into the sandwich bag (if you had leftover flour mix in the bag - bin this)
Add the breadcrumbs to the chicken in the bag, and shake to coat
If you need more breadcrumbs to fully coat the chicken - add them
Place the breaded chicken into the Actifry pan - paddle in if you have a Genius Actifry, paddle out if you have any other model
Add the oil
If you have an Actifry Genius - cook on mode 2 for 15 minutes
If you have a different Actifry - cook without the paddle for 8 minutes, then place the paddle in and cook for a further 5 minutes
Check the chicken is cooked through by slicing one in half before serving
Recommended Products
As an Amazon Associate and member of other affiliate programs, I earn from qualifying purchases.

If you like this recipe you'll love my recipe for Actifry Chicken Burgers: