Okay – here's a simple Actifry recipe which is super healthy and REALLY tasty. I love this garlic broccoli recipe as a snack at the weekends and even love eating it once it's cooled down.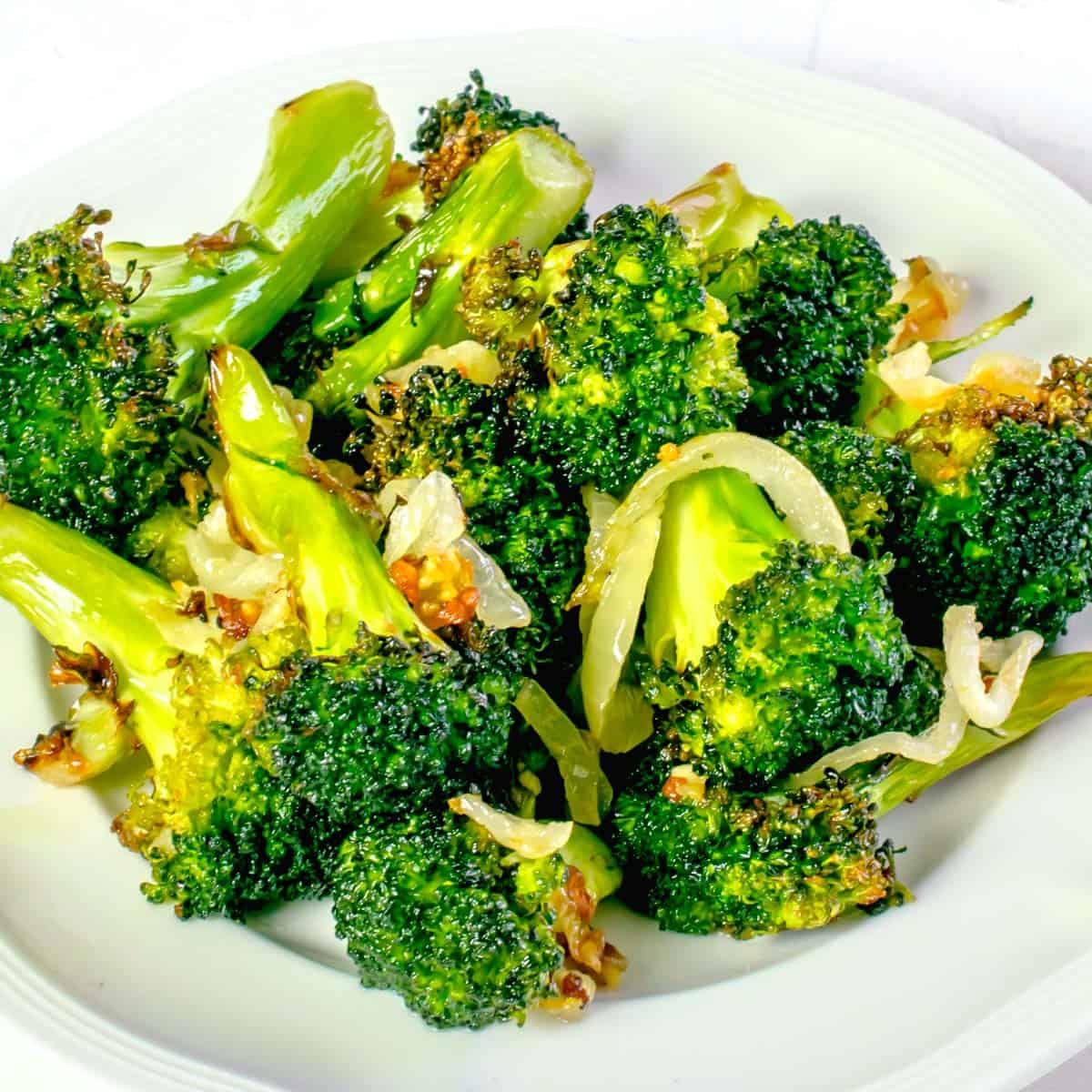 This is one of those recipes which is definitely made so much easier by the Actifry. I use a traditional Actifry 1kg and this recipe takes just 11 minutes to cook. Oven roasted broccoli takes much longer – and doesn't turn itself!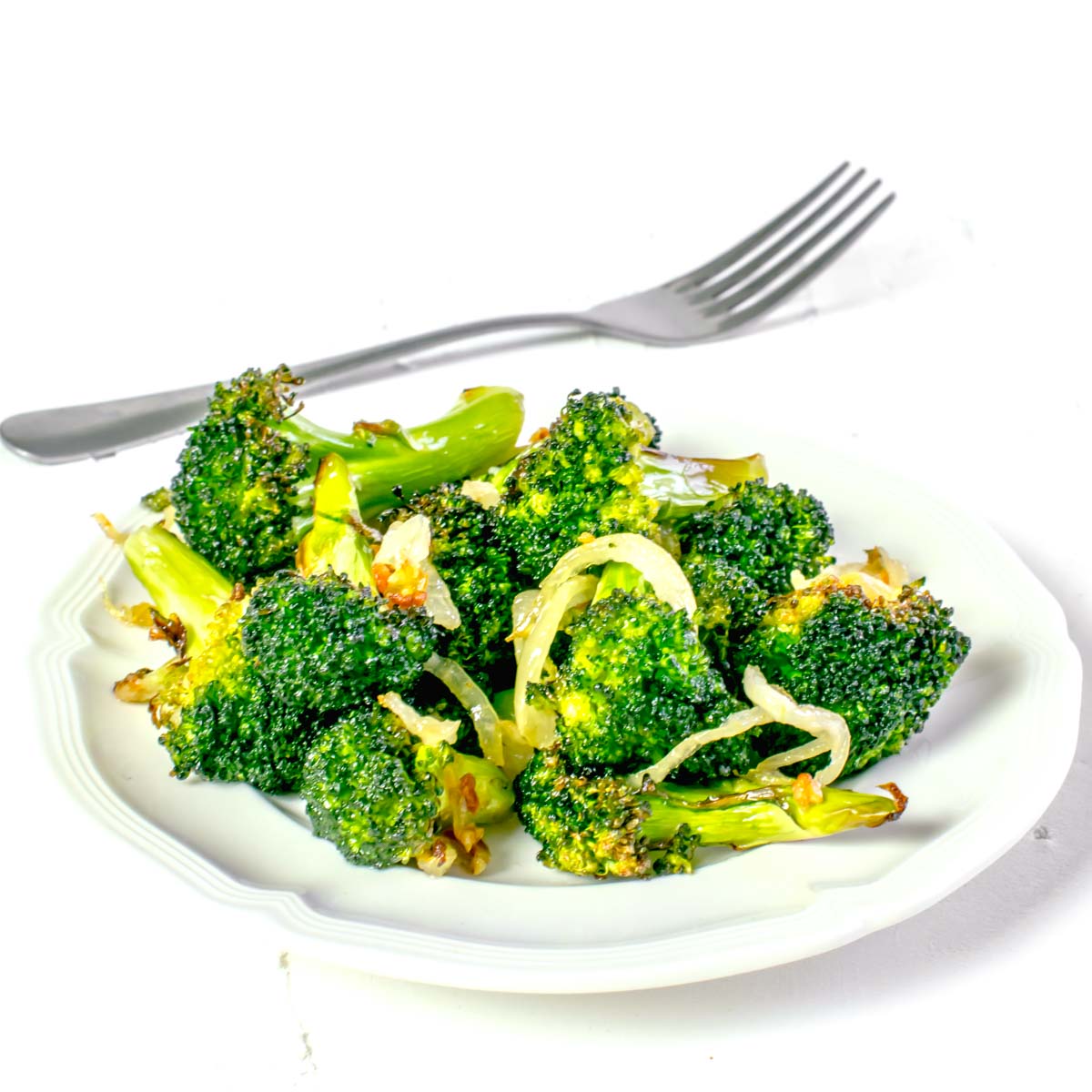 As mentioned already, this is a lovely as a snack, or a side to your favourite dinner. If you're looking for more Actifry recipes please join my Actifry Recipes Facebook Group.
How to make Actifry Garlic Brocolli
Scroll down for recipe and ingredients list
1. Chop the broccoli and onion – crush the garlic cloves

2. Add the brocolli, onion and garlic to the Actifry with the oil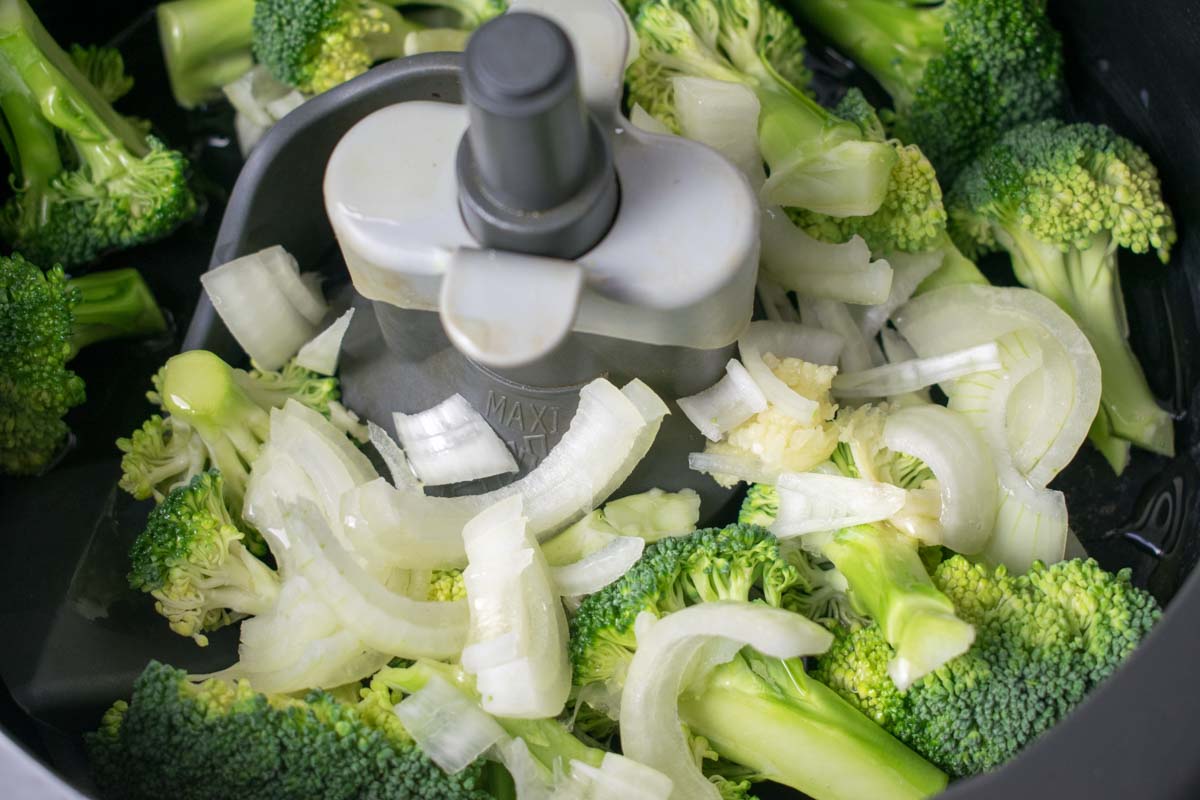 3. Cook for 11 minutes – until the tips are lightly roasted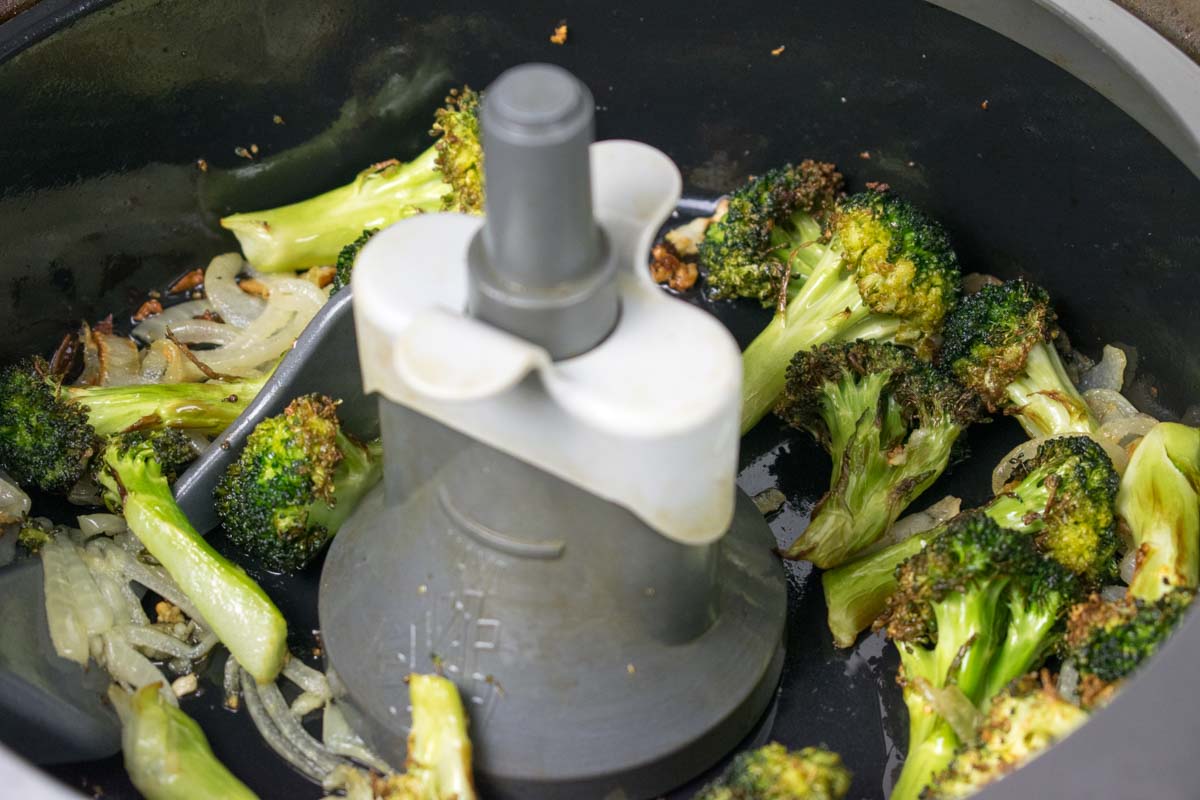 4. Done! Serve as a snack, or alongside your favourite dinner – i love this with chicken.
Yield: 2 People
Actifry Garlic Broccoli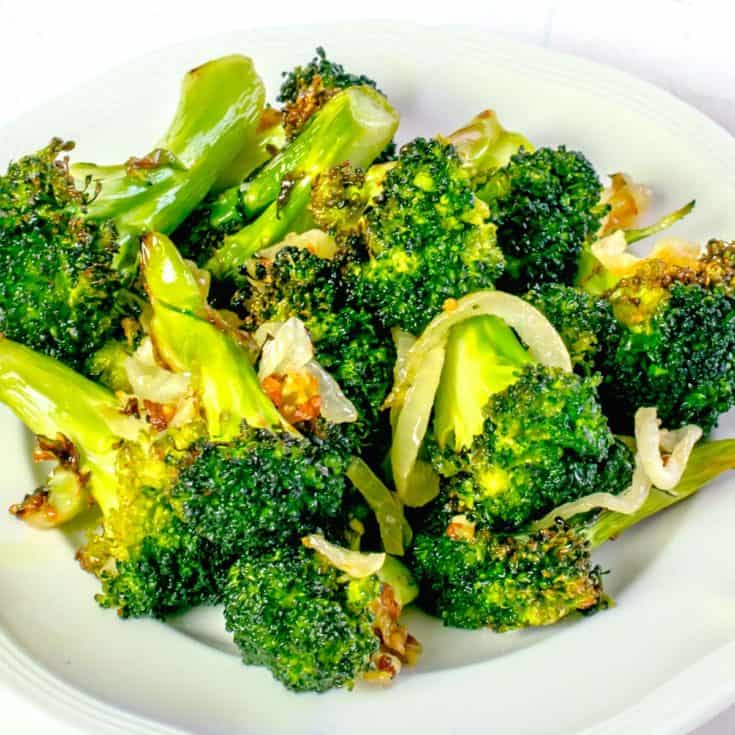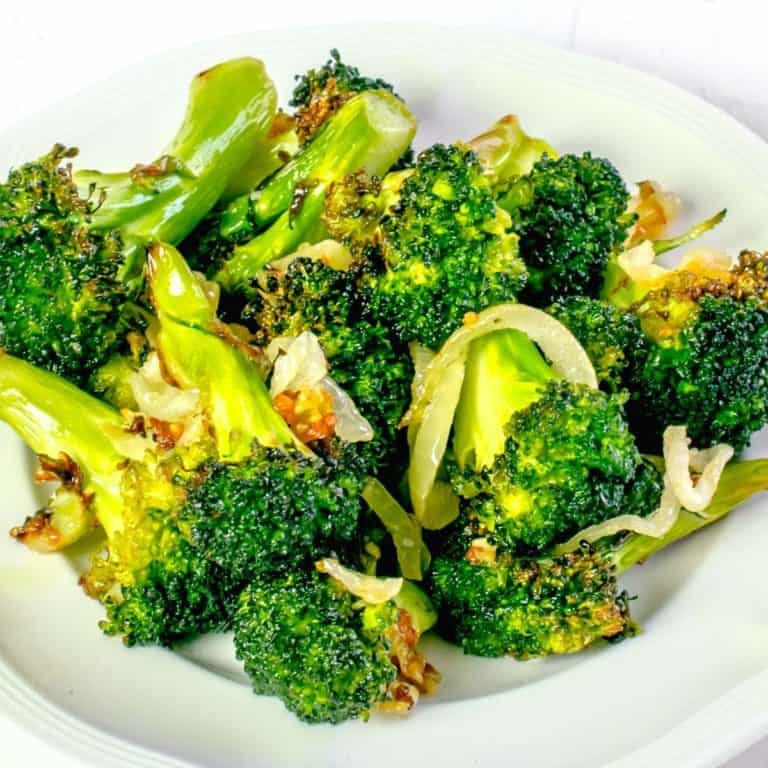 Garlic roasted broccoli made simple in the Actifry.
Ingredients
1 Broccoli
2 Garlic Cloves
1 Onion
1 tbsp Oil
Instructions
Chop the broccoli (see above)
Chop the onion and crush the garlic cloves
Add the broccoli, onion and garlic cloves to the Actifry pan (paddle in)
Add the oil to the Actifry, then close the lid and cook for 11 minutes
Once cooked, serve as a snack or a side dish
Recommended Products
As an Amazon Associate and member of other affiliate programs, I earn from qualifying purchases.