This is my new go-to noodle recipe – and it takes just 8 minutes, with ingredients you likely already have in the cupboards.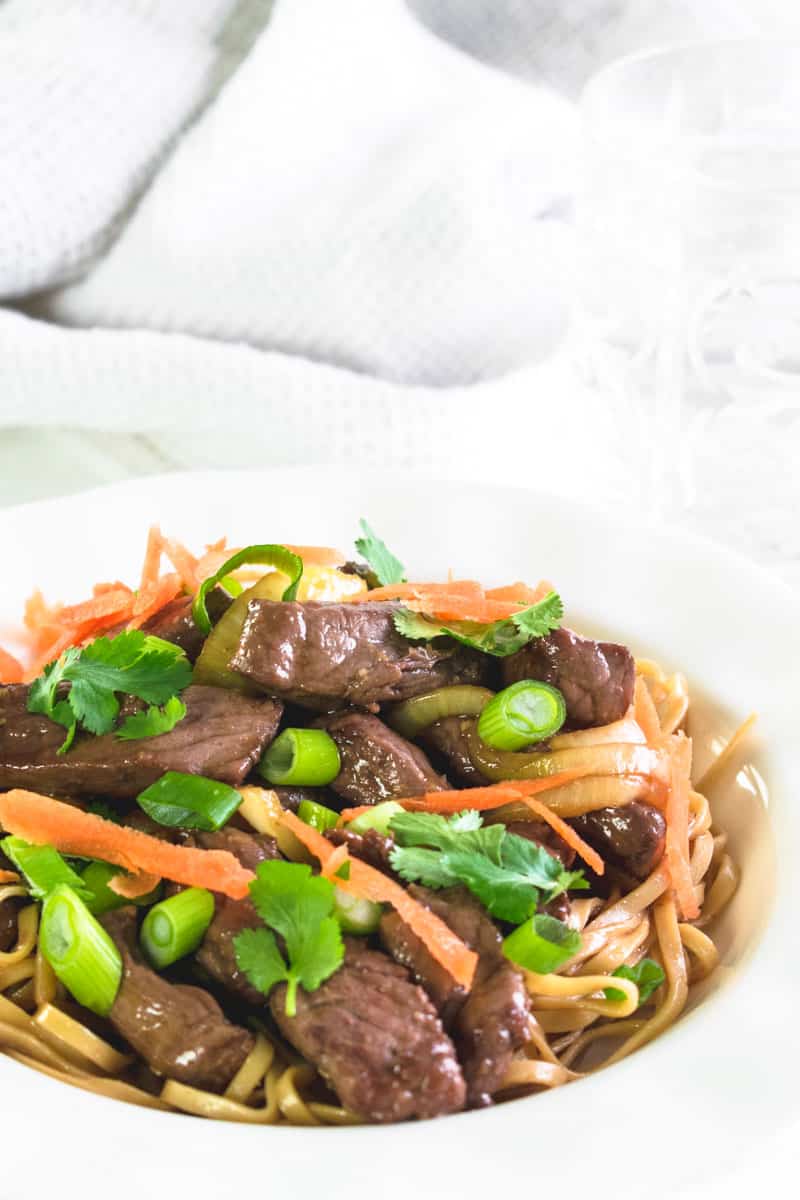 Recently i've been really loving cooking beef and steak in the Actifry – it turns out super juicy and perfectly cooked. If you've not already checked out my Actifry Chilli Beef Recipe take a look!
I planned to serve this hoisin steak on a bed of lettuce and salad but once it was cooked I decided to plate it up on a bed of noodles and it was SO NICE.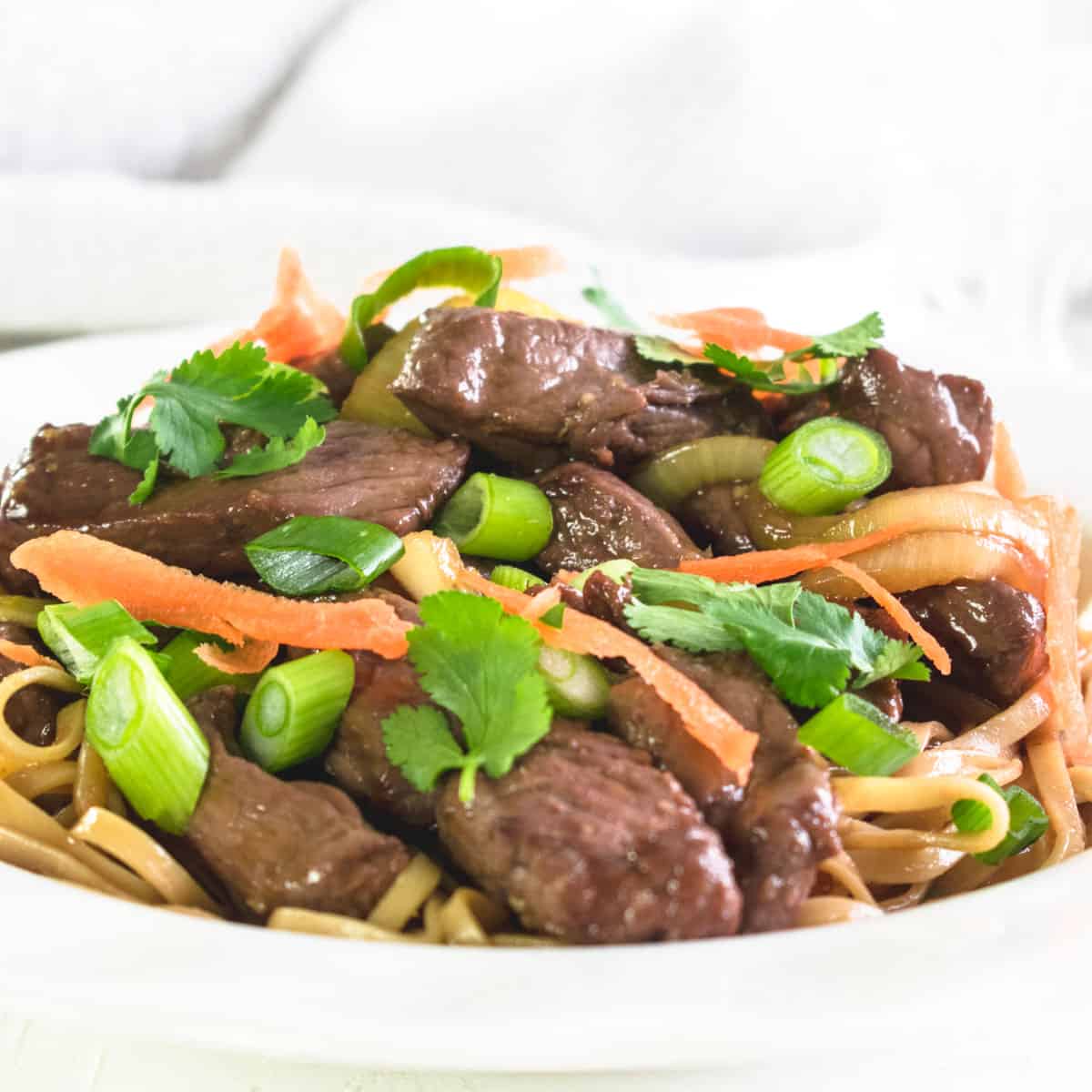 How to make Hoisin Steak in the Actifry Air Fryer
Scroll down for the recipe card and ingredient list
1. Chop the steak and onion into strips – I always chose to buy a piece of steak and cut into the sizes I want, rather than pre-sliced. This means i'm able to remove any fatty bits I don't want much easier.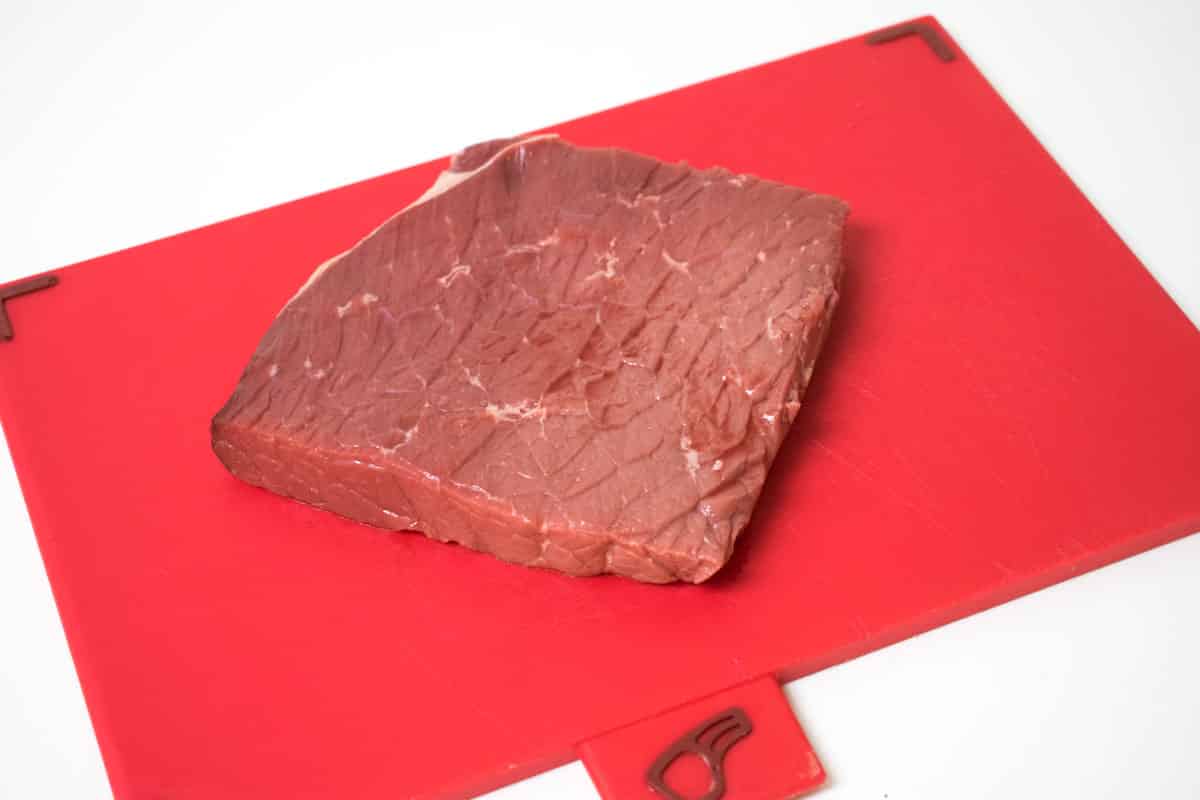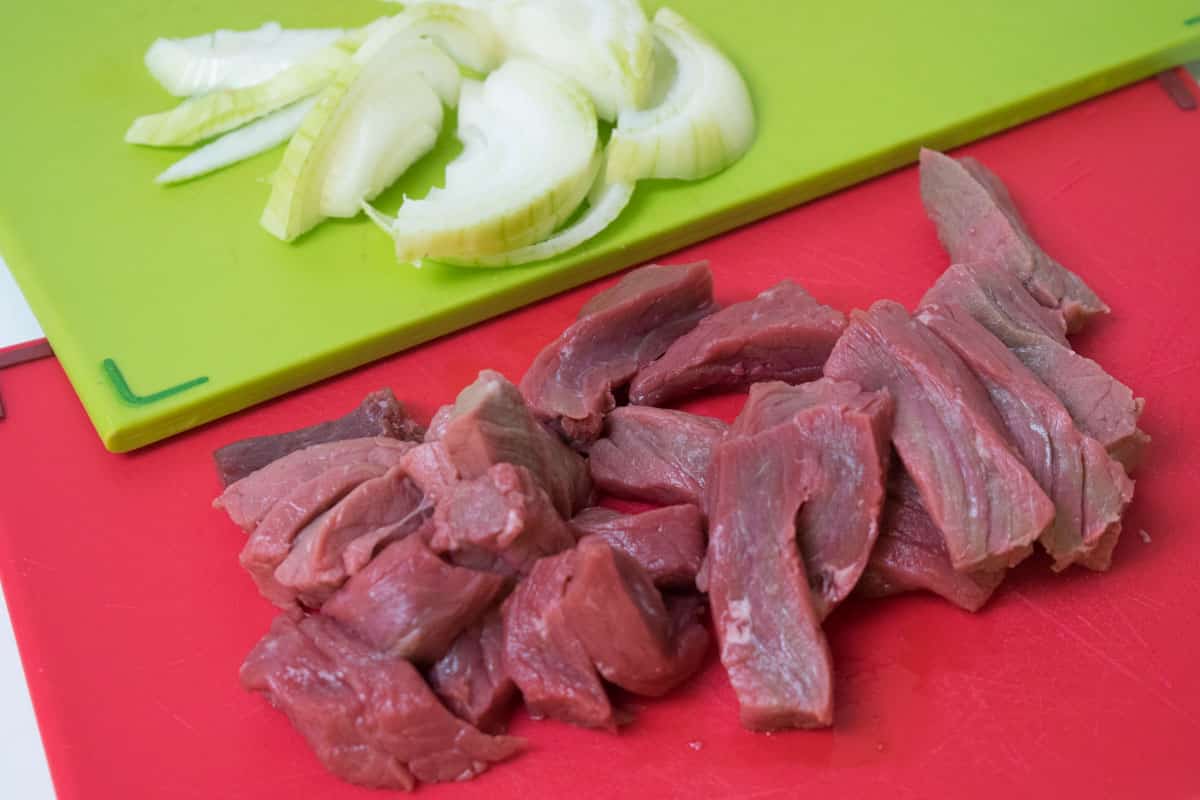 2. Chop any salad you plan to top the dish with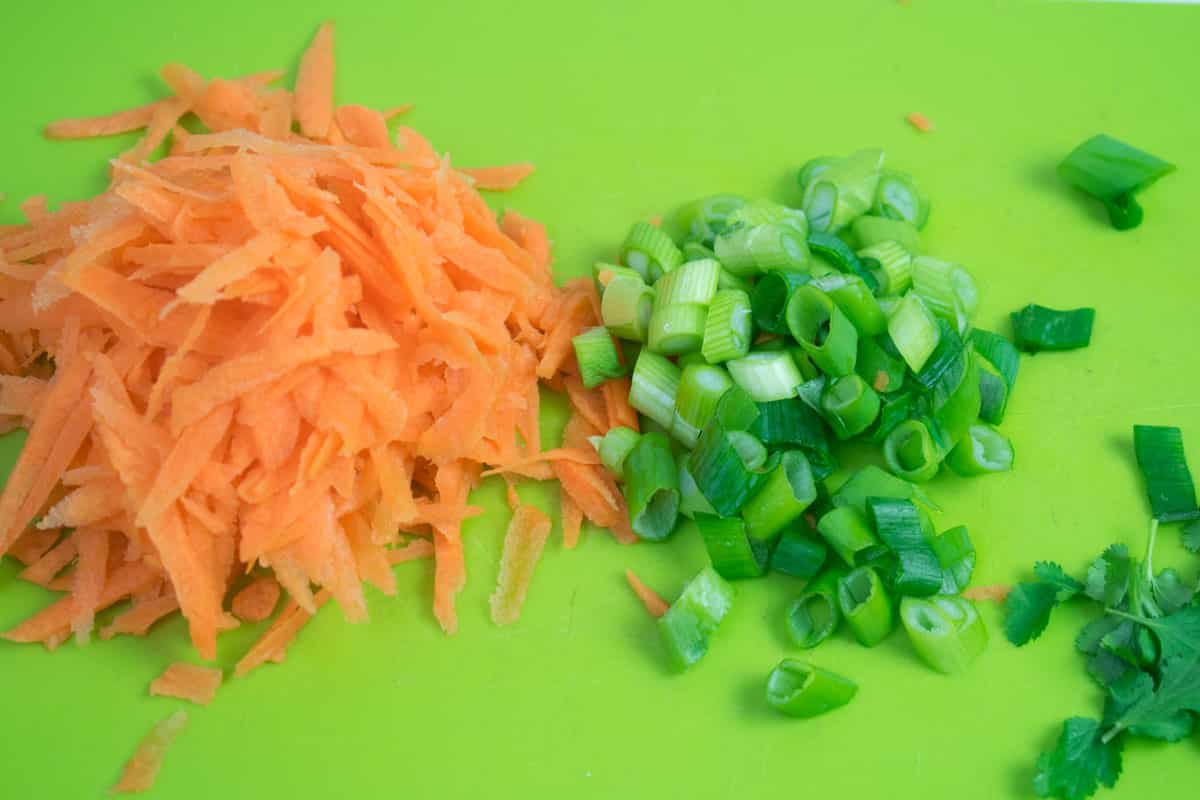 3. Add the oil, steak and onions to the Actifry (with the paddle in)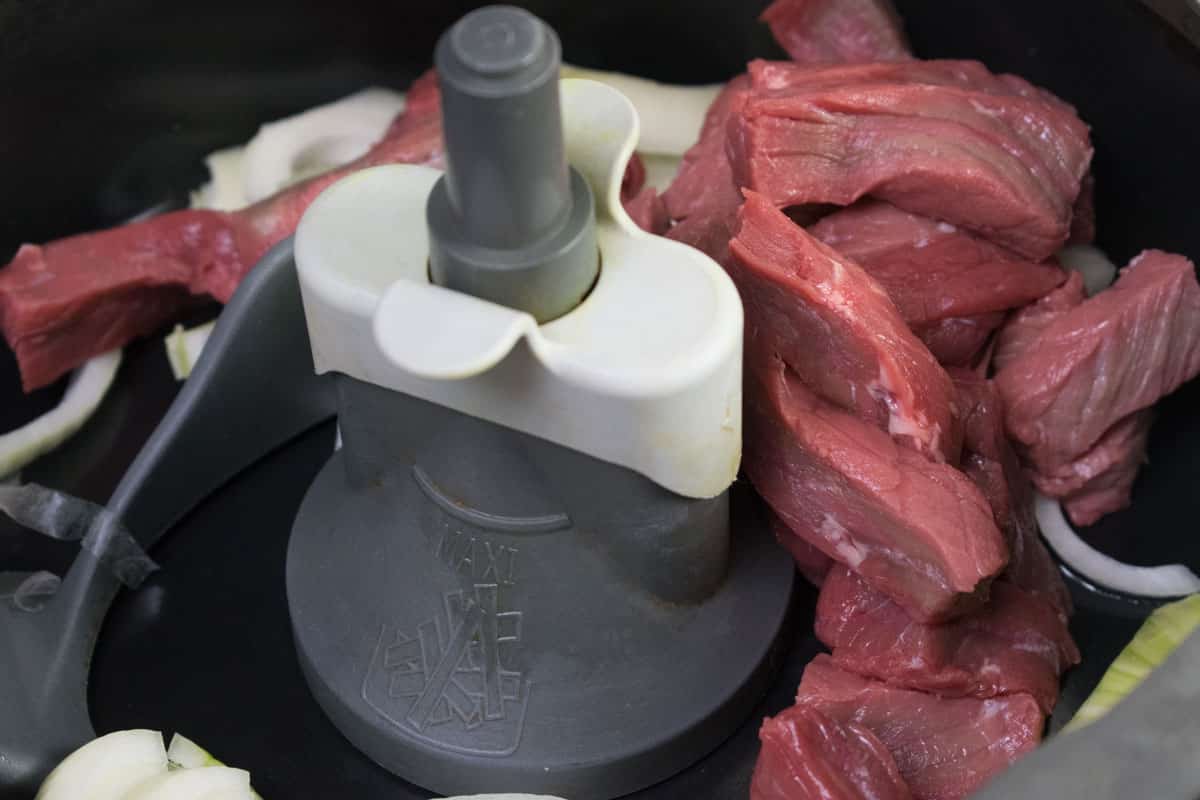 4. Cook for 3 minutes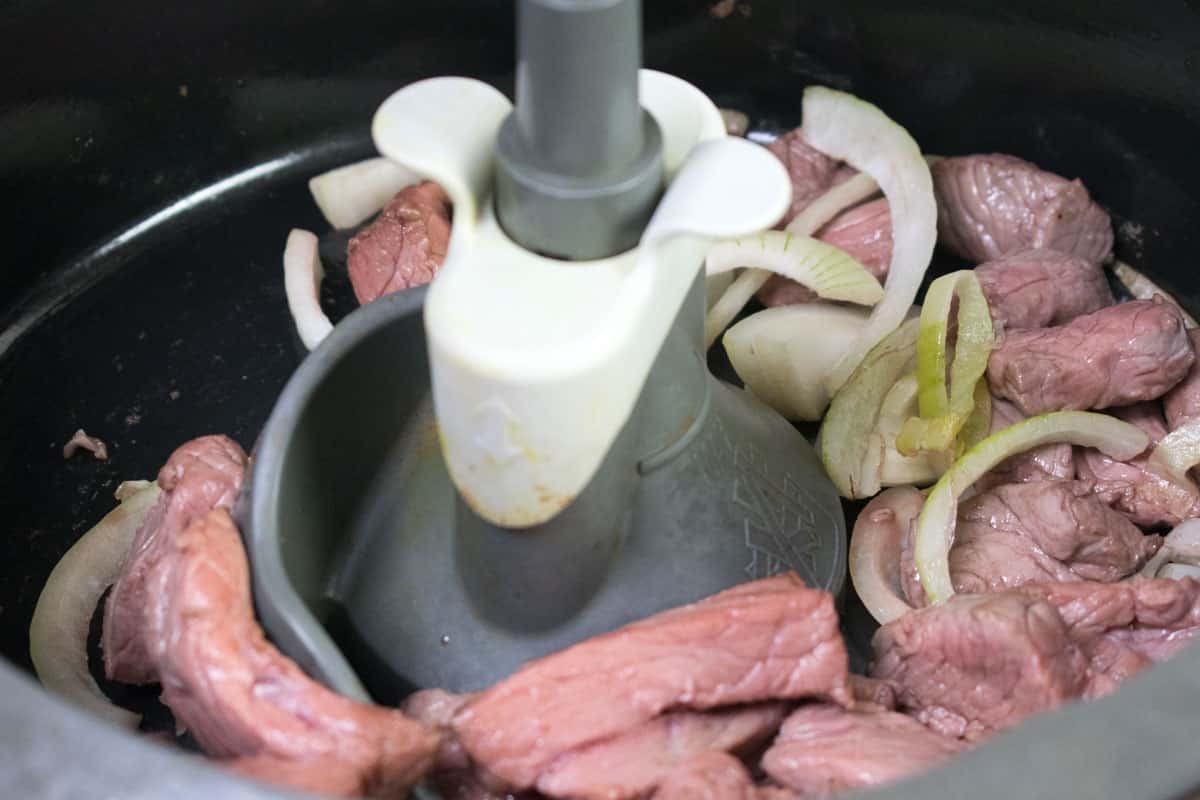 5. Whilst the steak is cooking, mix together the sauce ingredients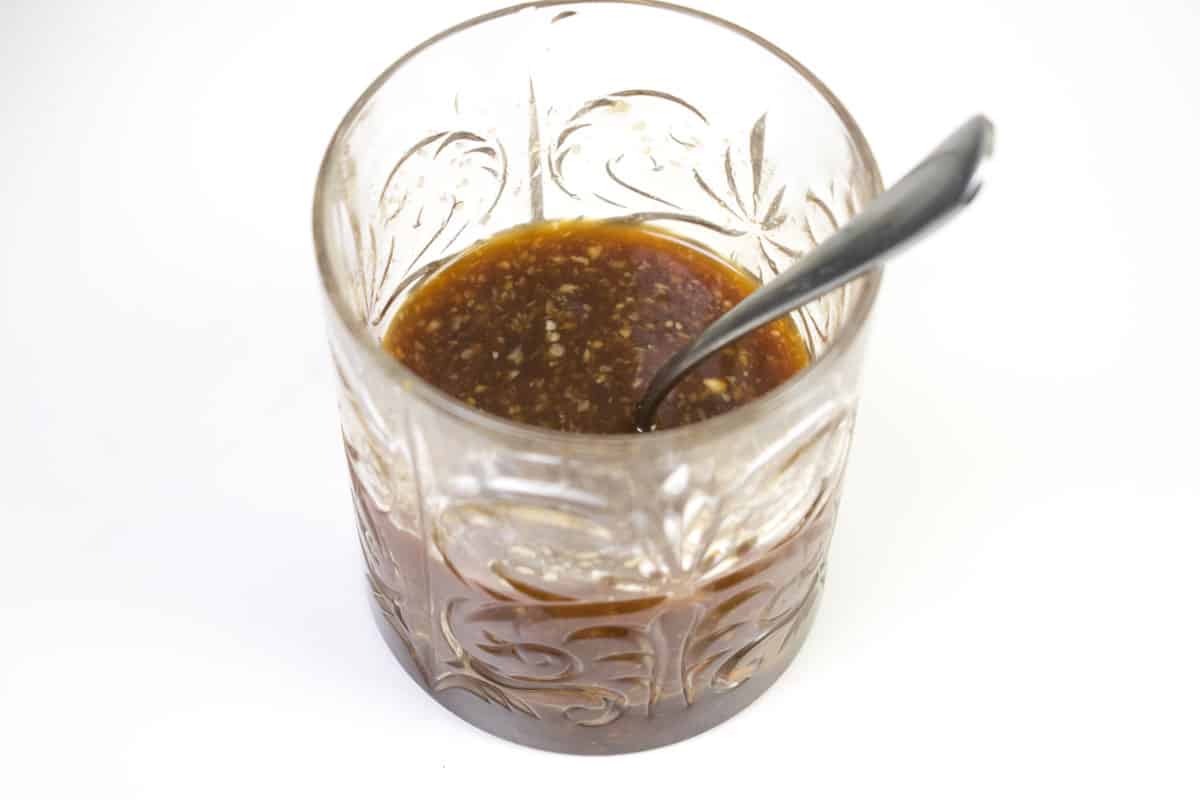 6. Then pour the sauce into the Actifry once the timer beeps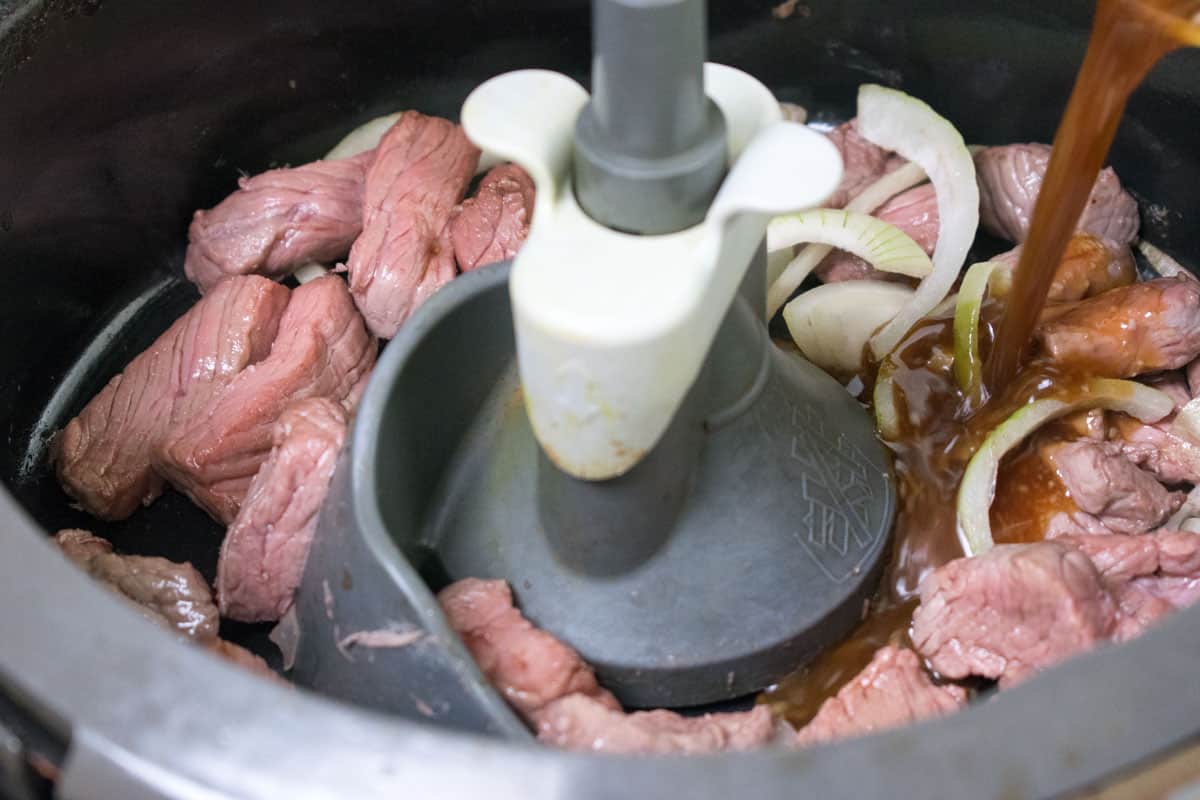 7. Cook for a further 5 minutes (or 2 minutes if you like your steak more medium rare)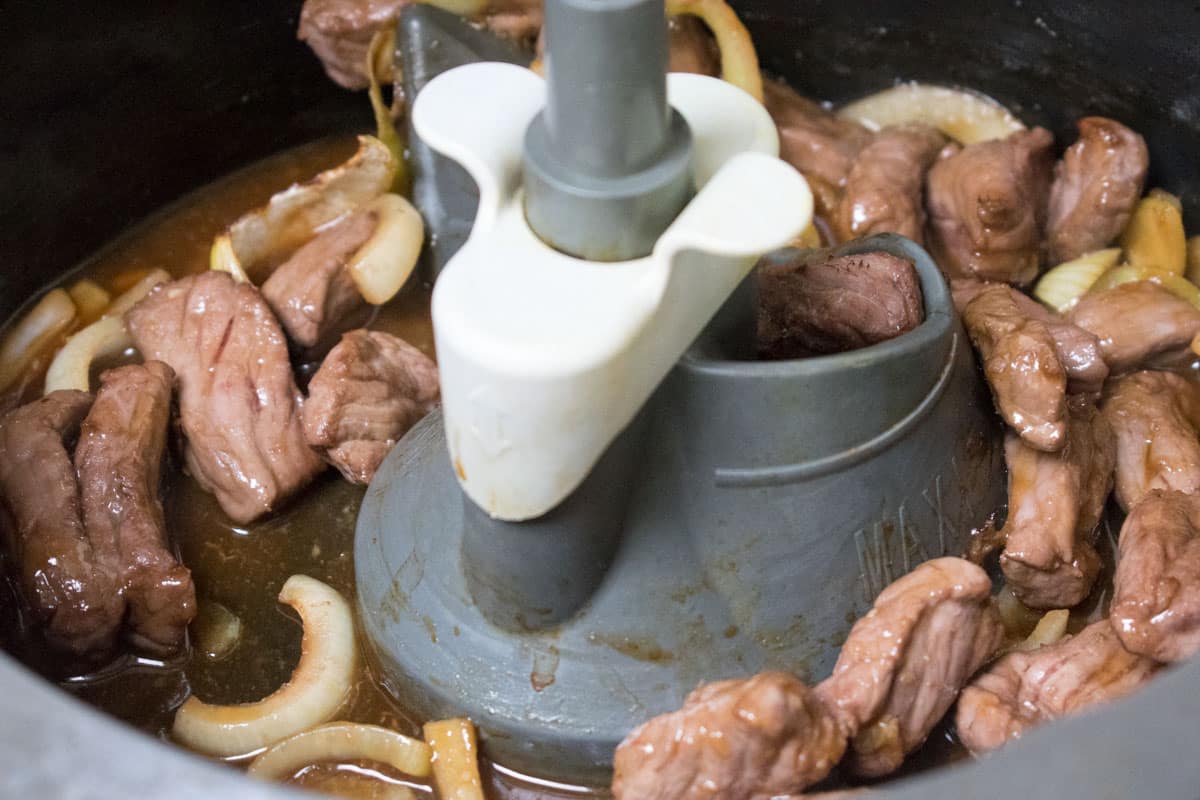 8. Then it's cooked!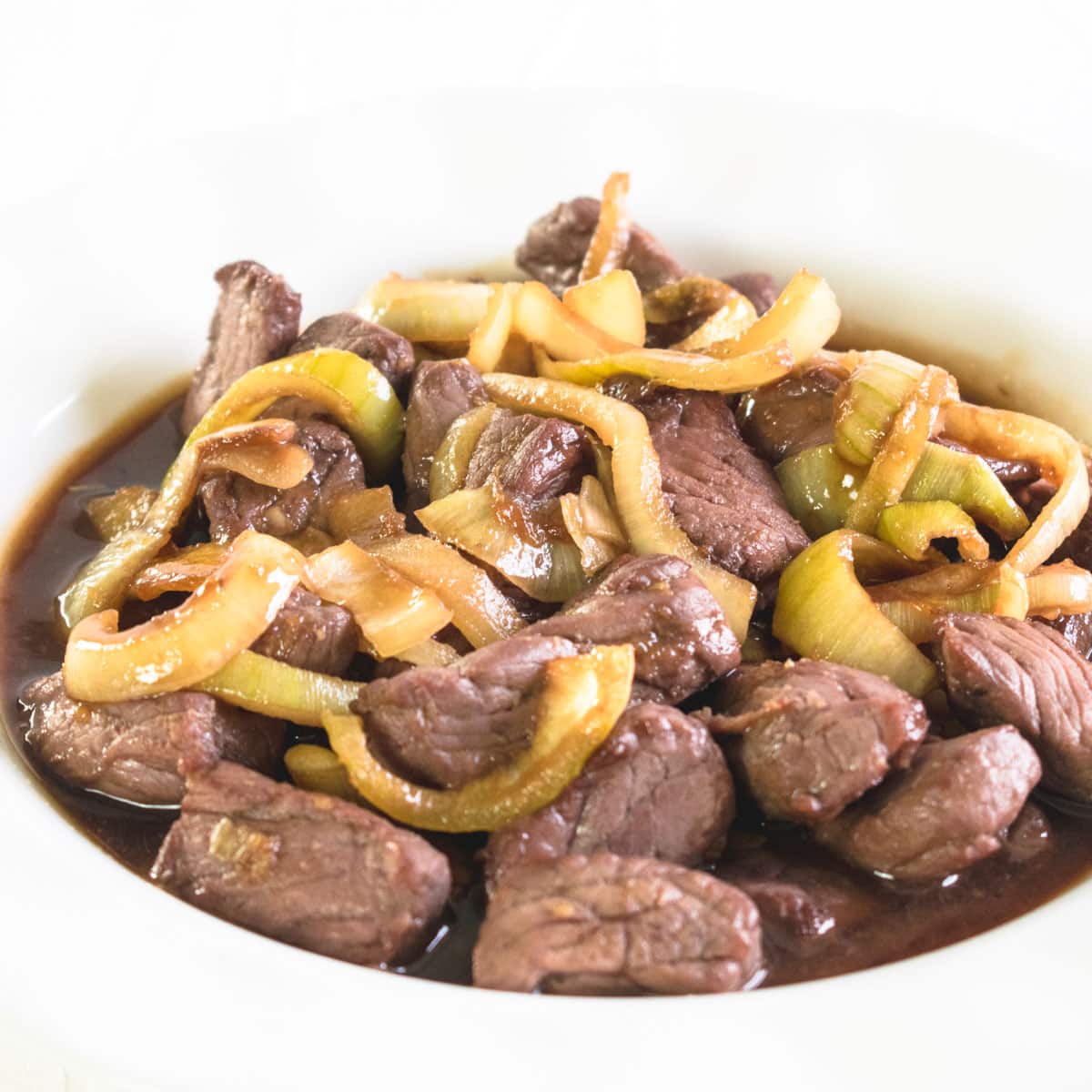 9. Serve with rice, noodles or salad!
Yield: 2 People
Actifry Hoisin Steak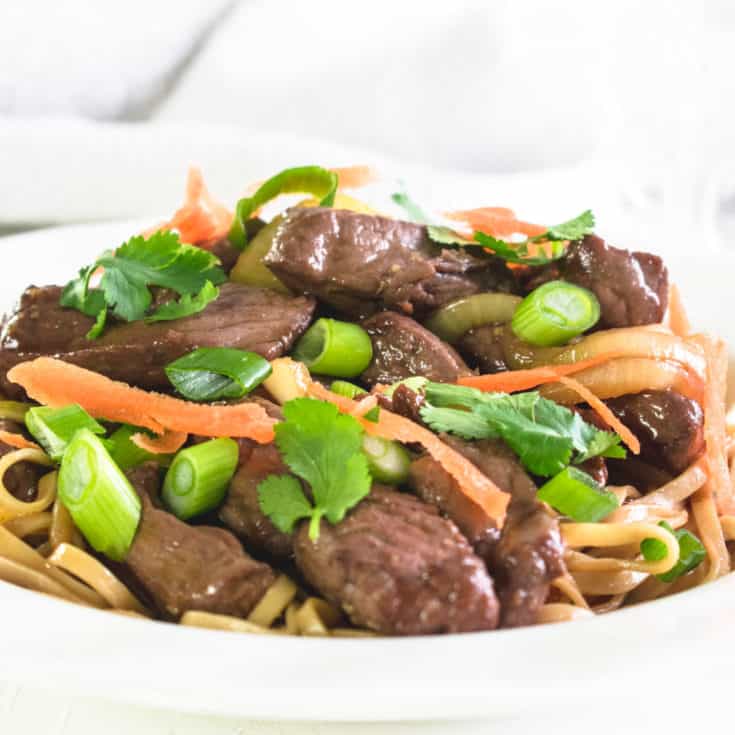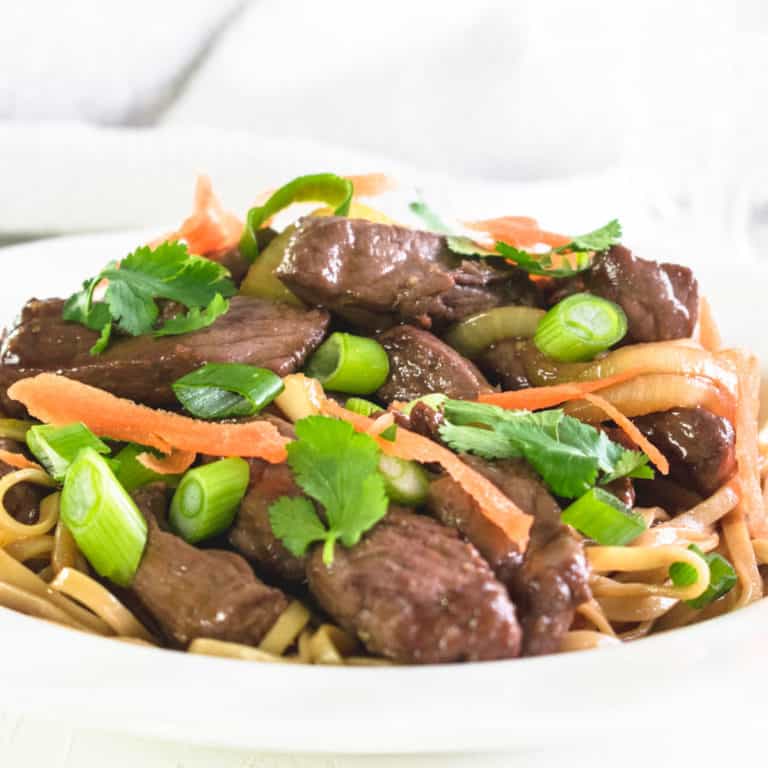 This is a super easy, delicious hoisin steak recipe cooked in the Actifry air fryer. I initially intended to serve this dish on a bed of salad - but today served with noodles - it would work really well with rice, too!
Ingredients
1 Tsp Oil
400g Sirloin Steak (or any sandwich/frying steak you have - 400g serves two in our house, but buy the normal amount of steak you'd serve between two)
1 Onion
Sauce
1 crushed garlic clove (or 1 tsp of garlic paste)
1 Tsp Honey
5 Tbsp Hoisin Sauce
2 Tbsp Light Soy Sauce
3 Tbsp Water
1 Tsp Sweet Chilli Sauce (optional)
To Serve (Optional)
Noodles or Rice
Spring Onion
Coriander
Grated Carrot
Instructions
Chop any ingredients you're planning on topping the dish with (I used carrots, spring onions and coriander). If you're eating this with rice or noodles, start cooking them now too - the steak only takes 8 minutes.
Chop the steak and onion into strips
Add the onion and steak to the Actifry with the 1 tsp of oil - cook for 3 minutes with the paddle in
Whilst the steak and onions are cooking, mix together the sauce ingredients
Once the onions and steak have cooked for 3 minutes, pour in the sauce
Cook for 5 minutes (or, until the steak is cooked to your liking, if you like it more med/rare cook for just 2 minutes here).
Serve! I chose to serve mine on a bed of cooked noodles sprinkled with spring onion, coriander and carrot.
Recommended Products
As an Amazon Associate and member of other affiliate programs, I earn from qualifying purchases.