Ahead of Chinese new year, I've been cooking more Chinese take away recipes – this time using my Actifry Air Cooker.
I'm happy to say, this is one of the nicest meals i've ever made in the Actifry.
It's better than my local Chinese, plus it's so much healthier – all round winner.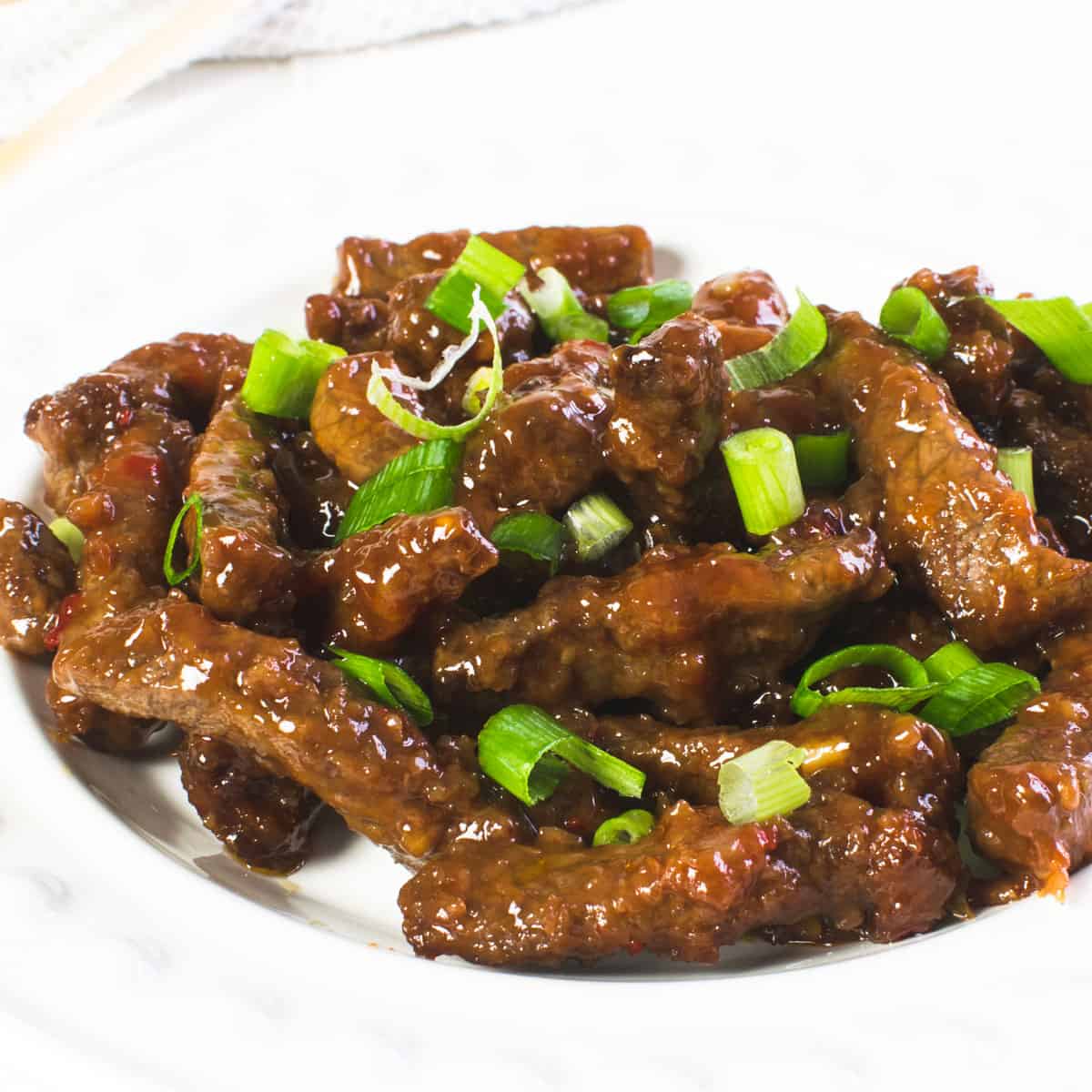 This Chinese chilli beef is super sticky and addictive, once you try it once it's going to be highly requested by the whole family! I always use the Healthy Boy sweet chilli sauce – and highly recommend it – but you can use any sweet chilli sauce you usually enjoy!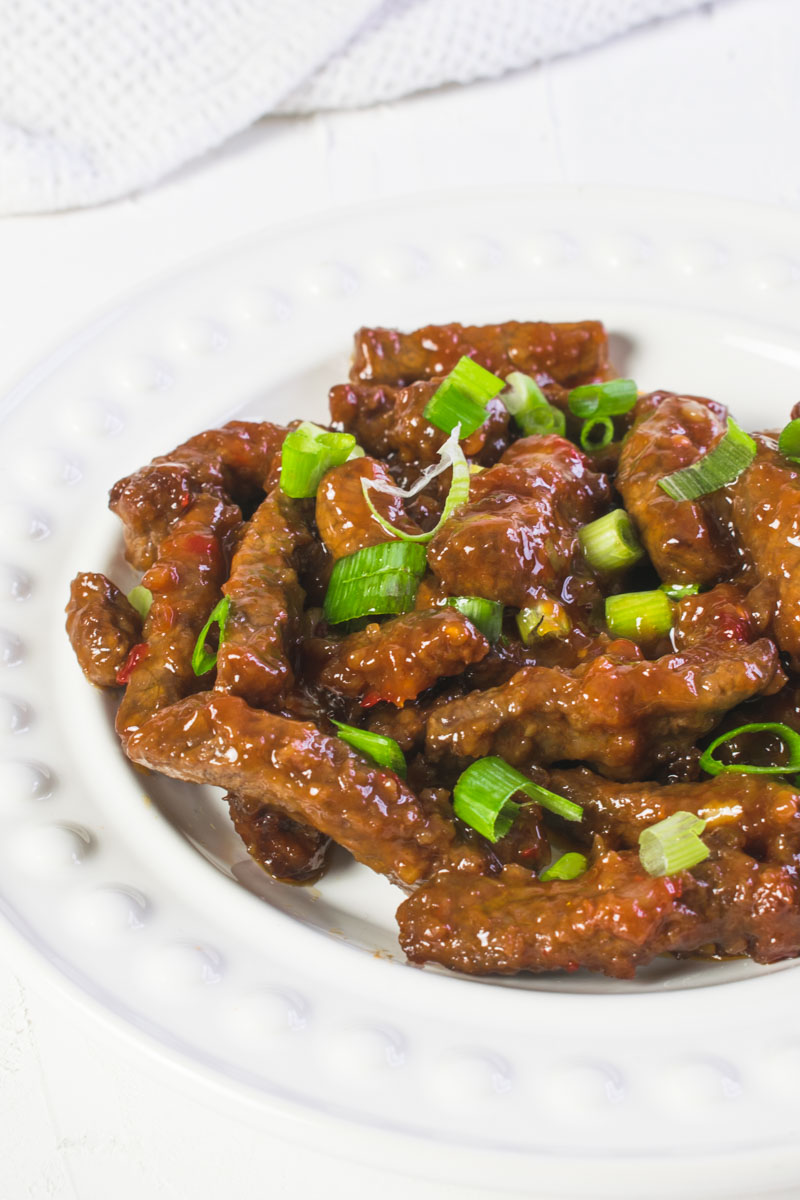 This crispy chilli beef is made using ingredients you'll likely already have in the cupboard and if you do need to buy anything to make this recipe you'll likely be using those ingredients over and over for many things!
How to make Chinese Chilli Beef in the Actifry
Scroll down for ingredients and recipe card
1. Slice the steak into strips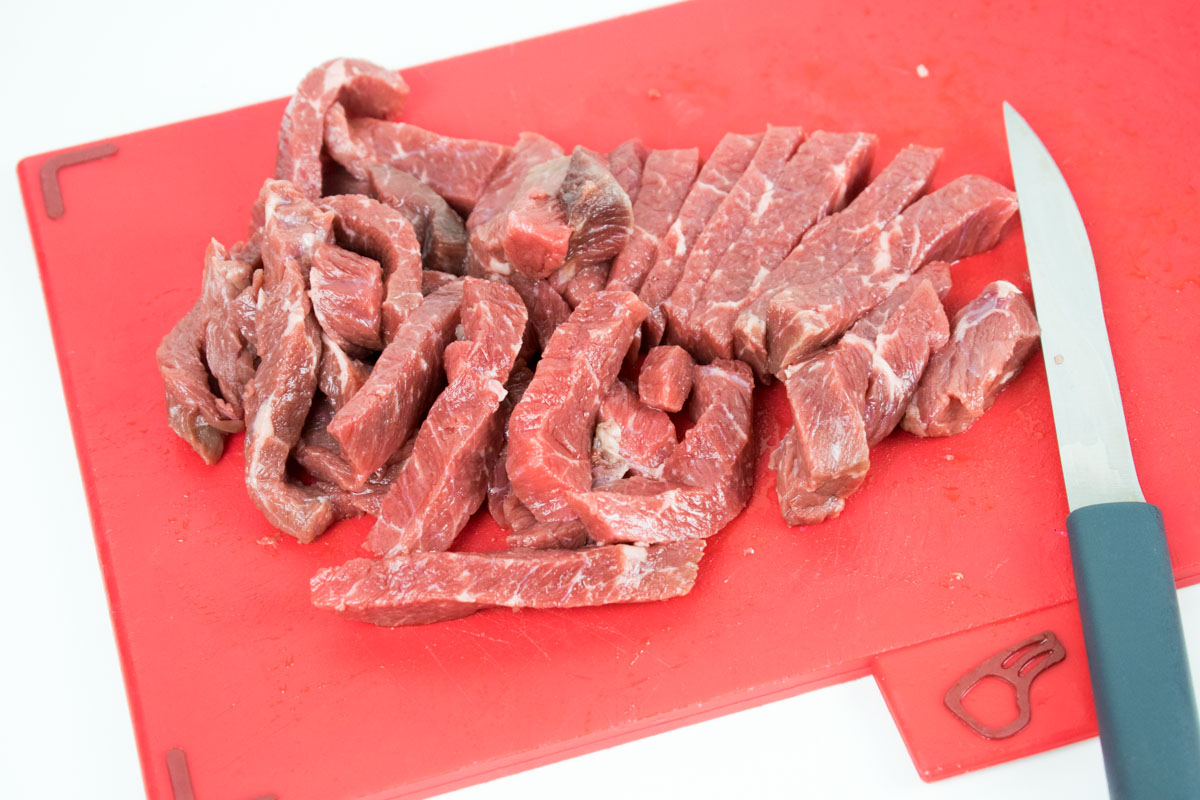 2. Add the steak to a bowl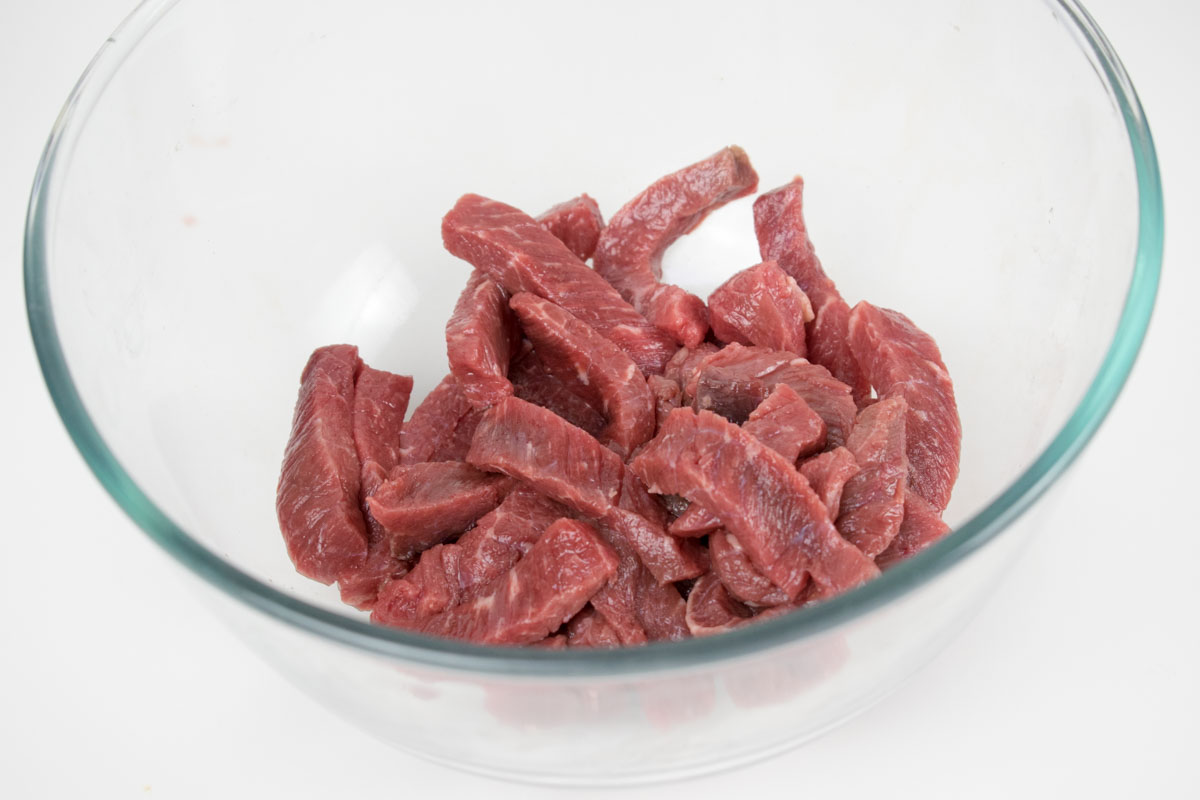 3. Add the cornflour and Chinese five spice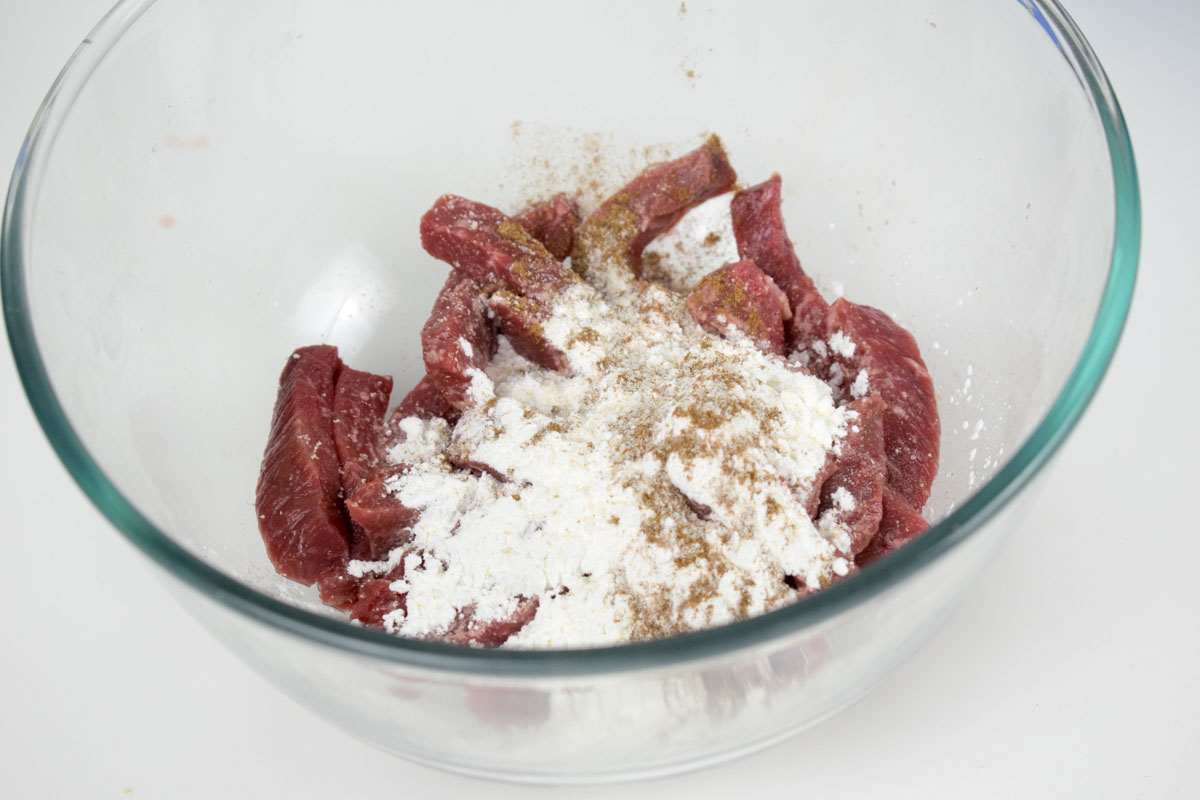 4. Stir to coat the steak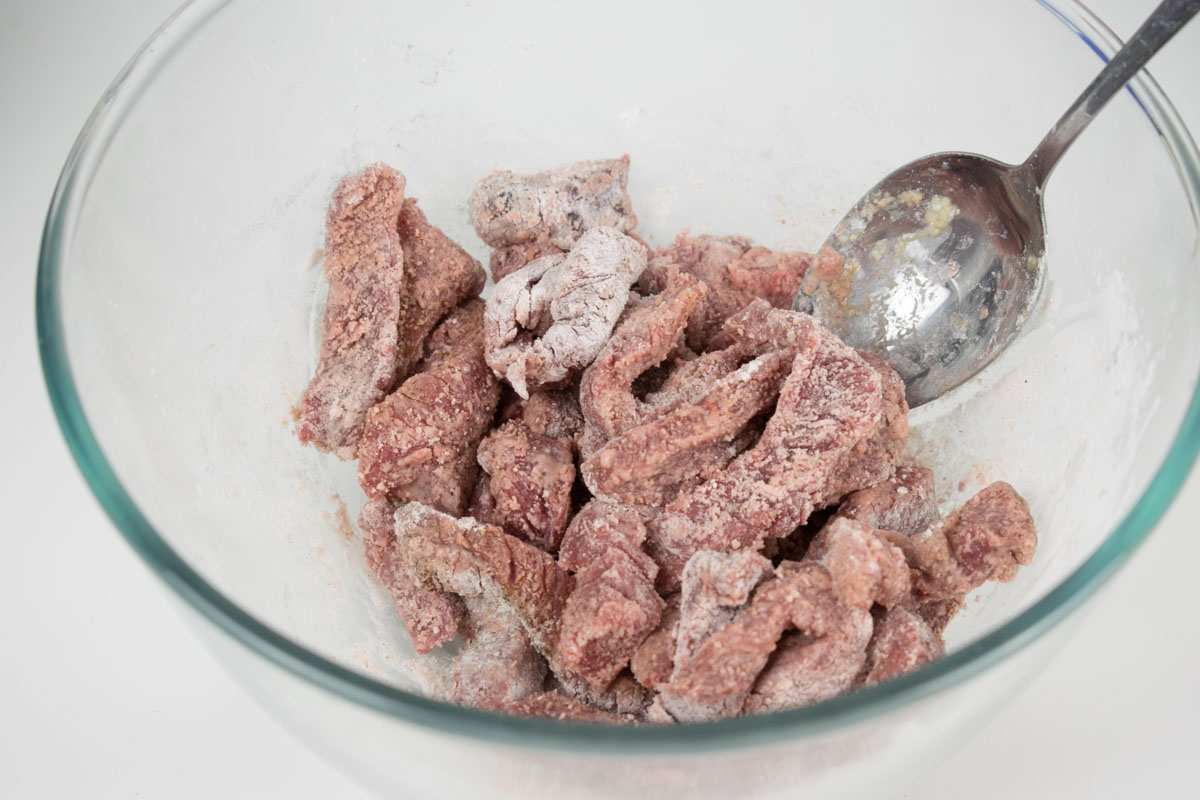 5. Add toe the Actifry (paddle in), add the oil and cook for 6 minutes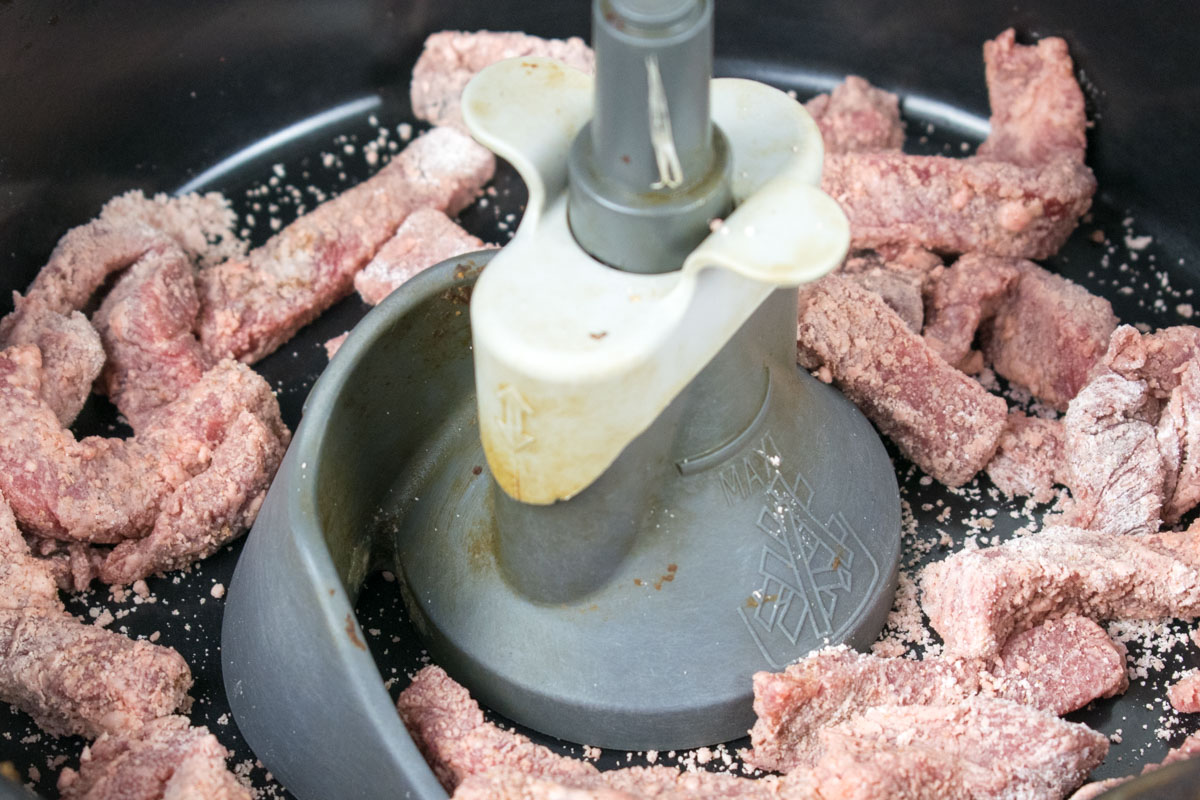 6. Whilst the beef is cooking, add all sauce ingredients into a bowl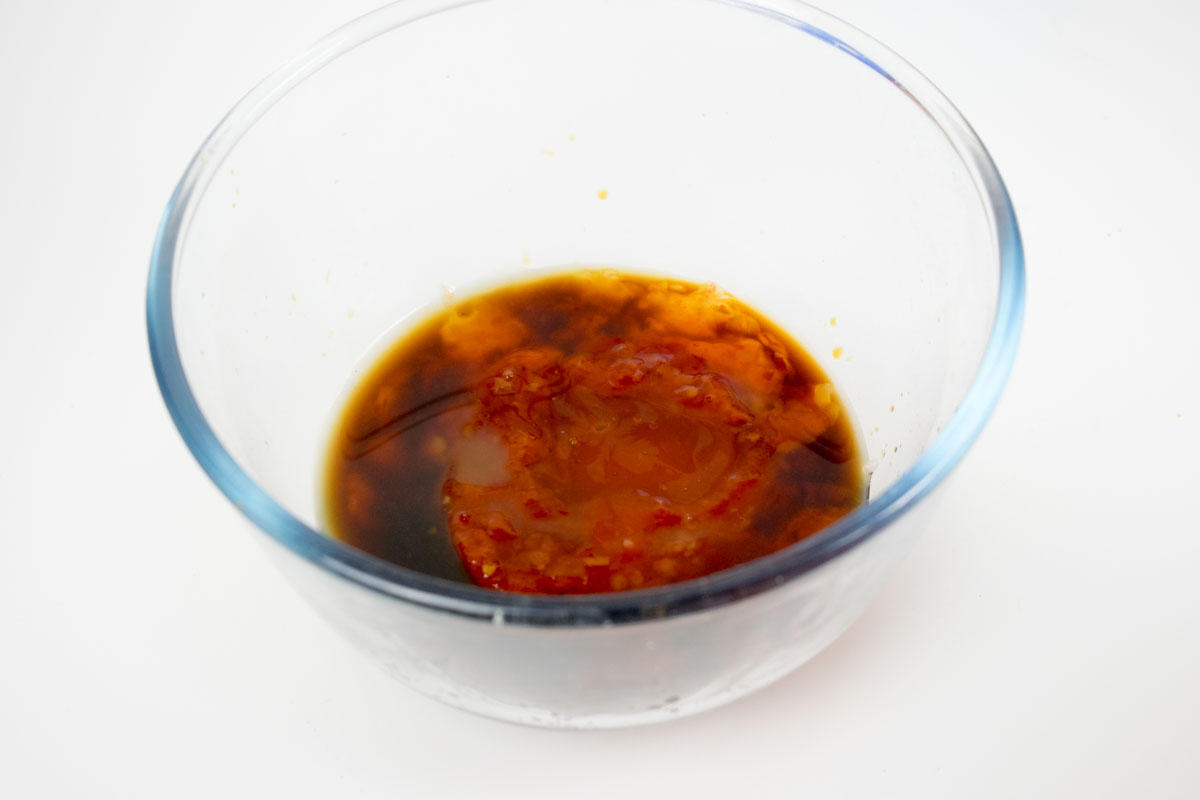 7. Stir to mix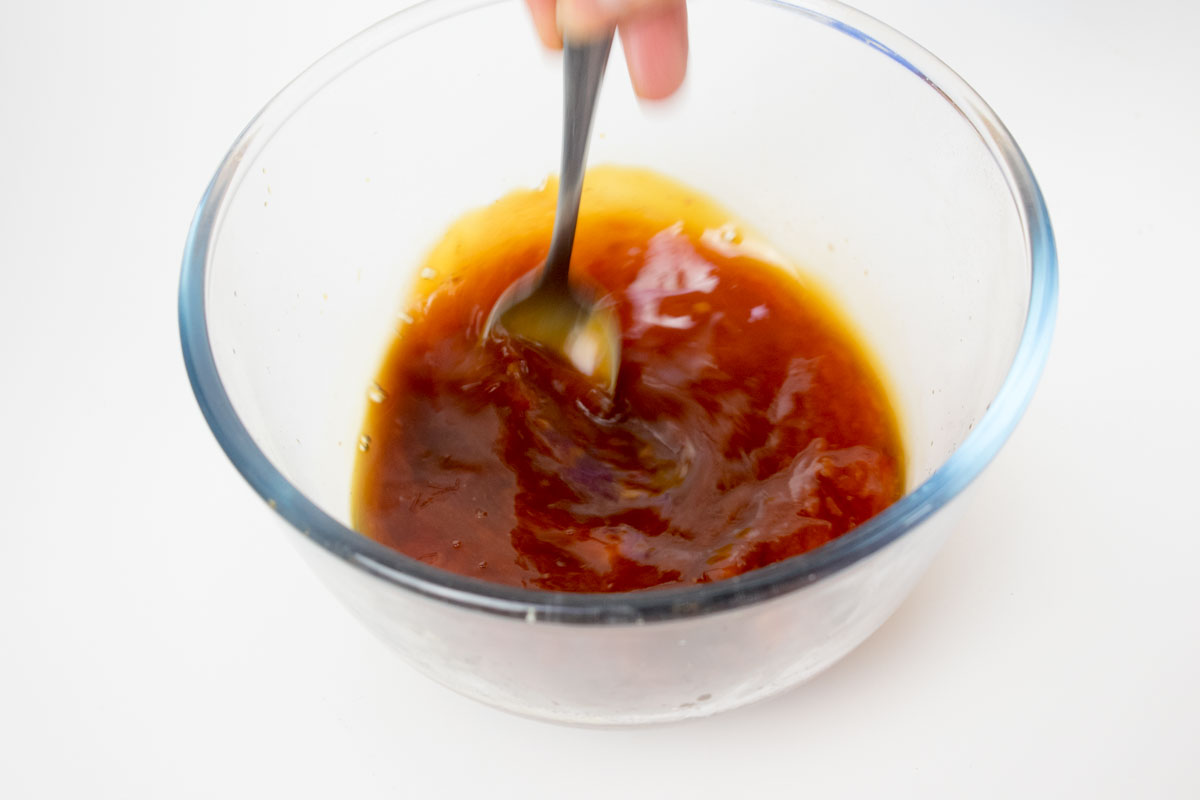 8. Once the timer is up, pour the sauce in with the beef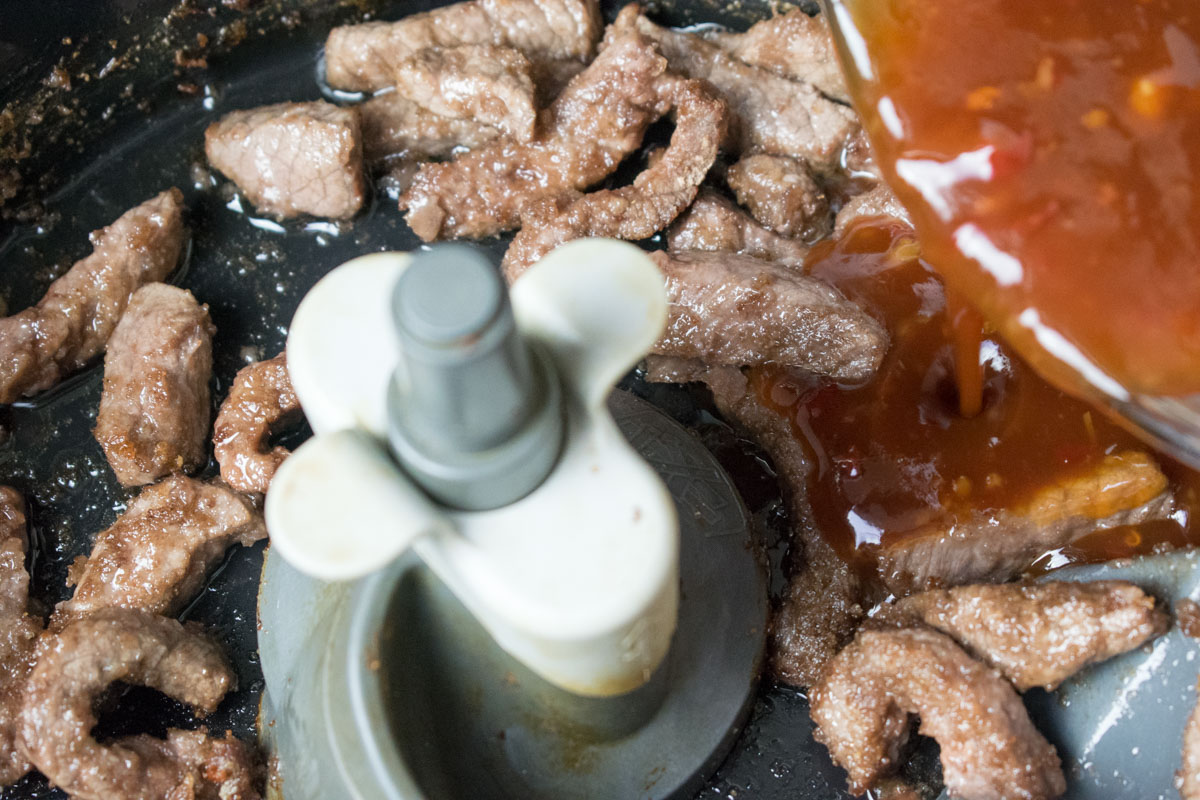 9. Cook for a further 3 minutes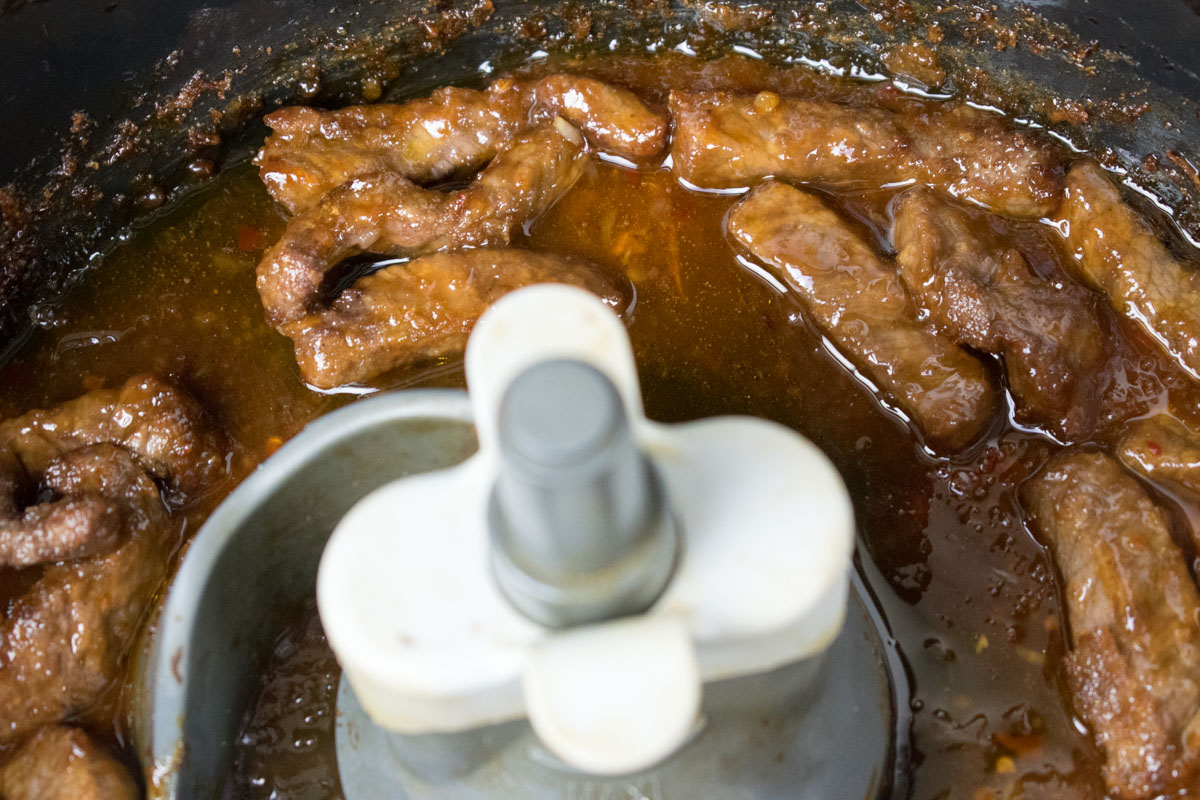 10. After the final 3 minutes, serve with fresh spring onion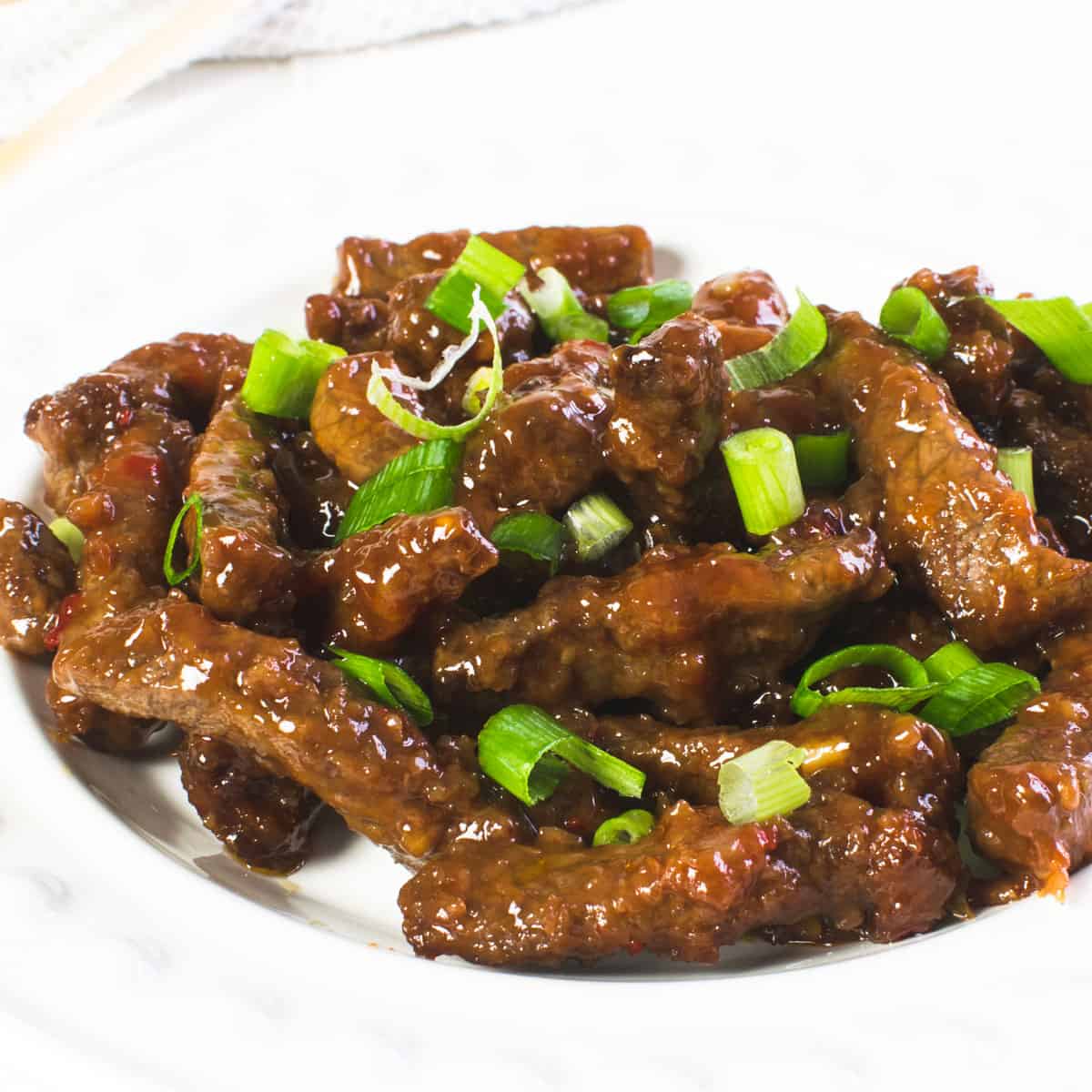 Yield: 2 People
Actifry Chinese Chilli Beef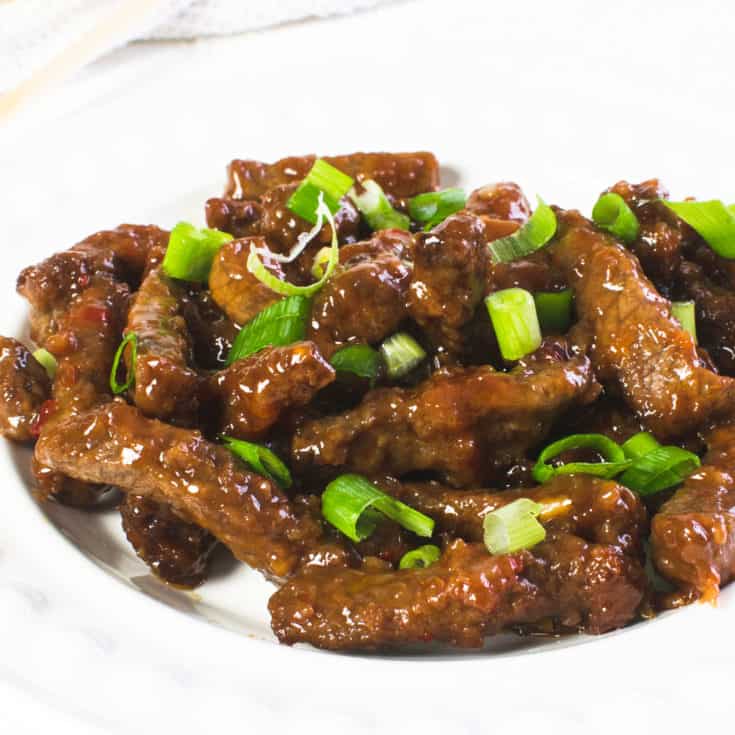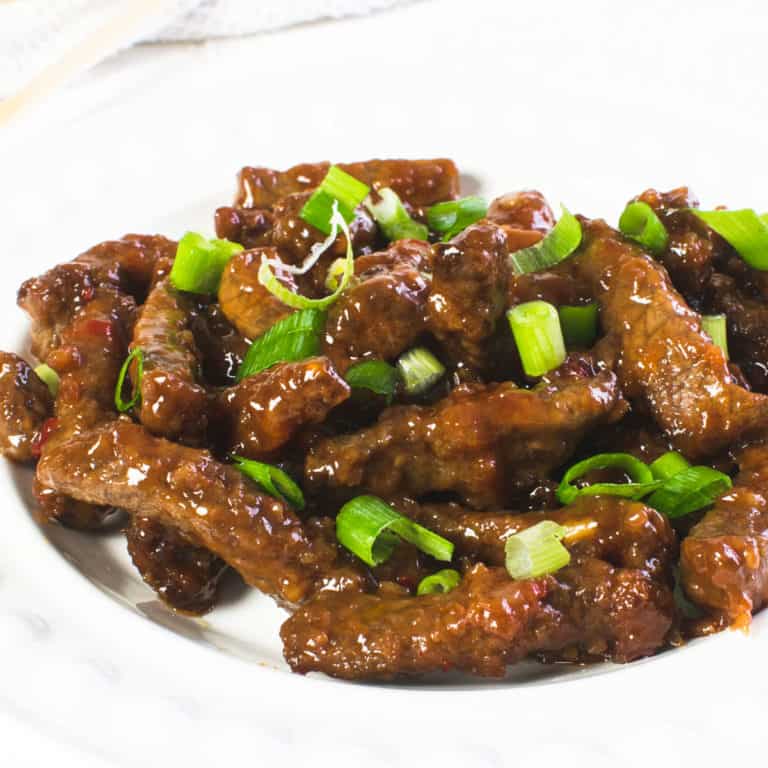 This is one of the best meals I've ever cooked in the Actifry. A delicious Chinese fakeaway of Chinese Crispy Chilli Beef.
Ingredients
Shredded Beef Ingredients
Frying steak - to serve 2 people
2 tbsp cornflour
1 tsp Chinese five-spice powder
1 tbsp Vegetable or Sunflower Oil
Sauce Ingredients
4 tbsp light soy sauce
1 tsp Honey
3 tbsp tomato ketchup
6 tbsp sweet chilli sauce
1 tbsp Lemon Juice
To Garnish (Optional)
Instructions
Slice the steak into thin strips
Add the sliced steak to a bowl with the cornflour and chinese five spice powder
Mix to fully coat the steak
Add the coated steak to the Actifry, with the paddle in, with the oil
Turn on and cook for 6 minutes
Whilst the steak is cooking, mix together the sauce ingredients in a bowl
Once the 6 minute timer is up - pour in the sauce
Close the lid and cook for a further 3 minutes
Serve topped with spring onion - this dish is really nice with white rice or chips
Recommended Products
As an Amazon Associate and member of other affiliate programs, I earn from qualifying purchases.