Sweet potatoes cook differently from normal potatoes – meaning that making sweet potato fries in the Actifry can be a little tricker.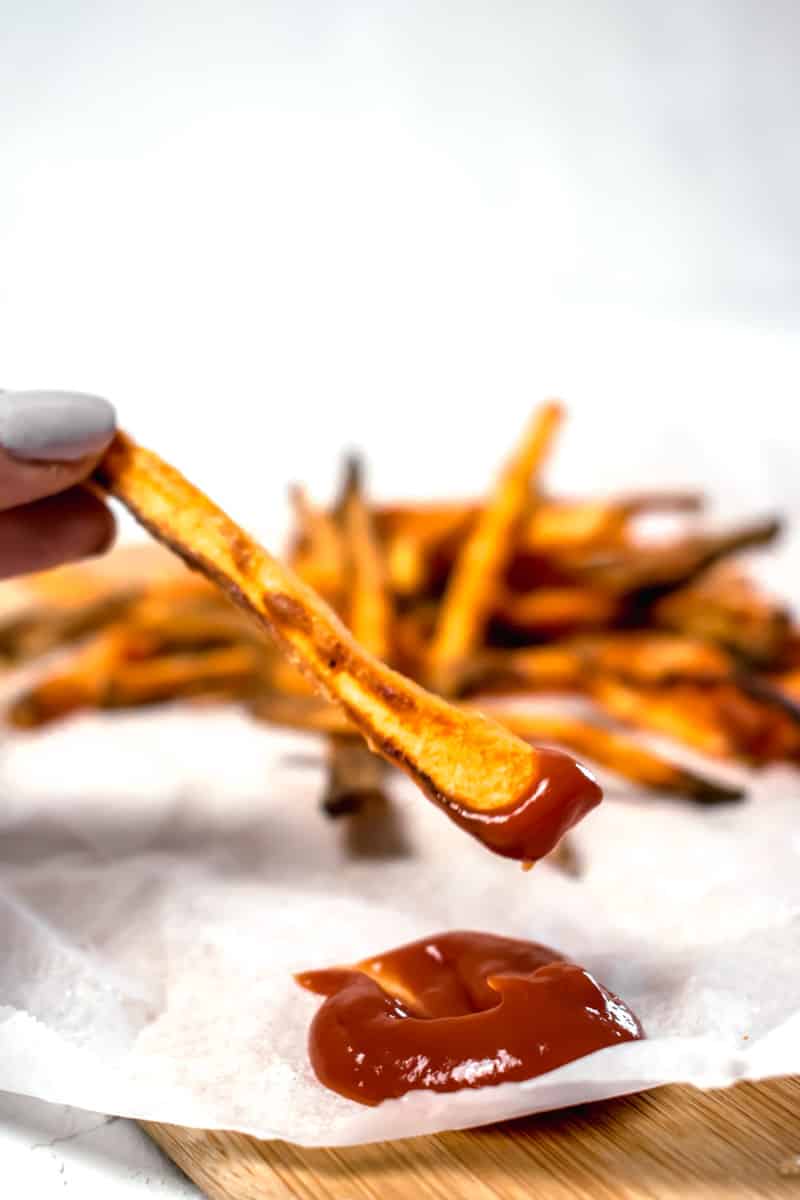 Sweet potatoes contain less starch than normal potatoes, and release more steam when cooking. Because of this, we need to make sure to add a little extra starch (in the form of cornflour) and not to crowd the pan.
Whenever i try to cook them with the paddle in, they end up bunched up and crushed by the end of the cooking time.
Below is the method I use to cook really tasty, crispy sweet potato fries in my Actifry.
Unfortunately, I haven't found a method to cook a large batch of sweet potato fries without making them soggy (I tend to bake them if i'm cooking for a crowd). The below recipe is suitable for a smaller batch (which would serve 2 people perfectly). I do have the original Actifry though, which is the smallest model – if you have a family sized Actifry you'll fit more in on a single layer!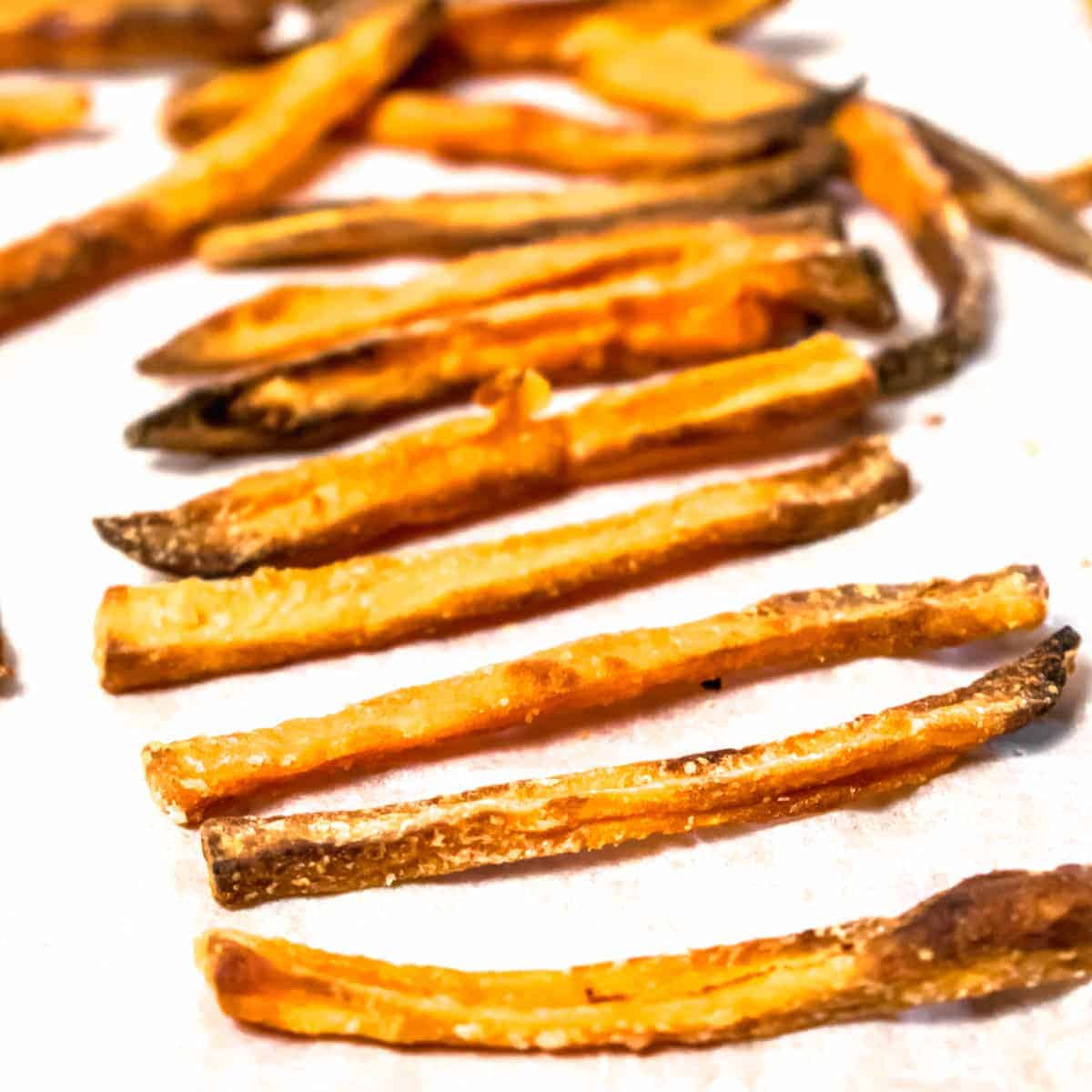 How to make sweet potato fries in an Actifry Air Fryer:
Scroll down for printable recipe card
1. Peel your sweet potatoes and chop off the pointy ends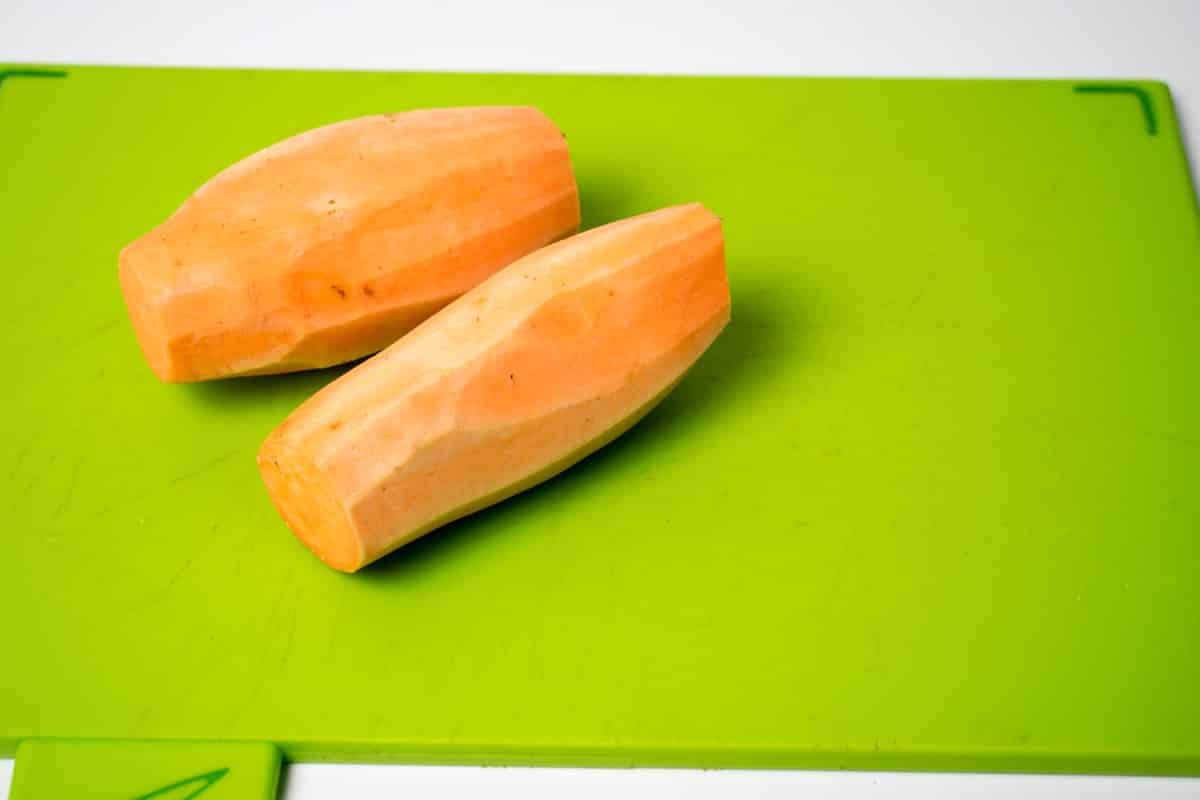 2. Then chop into equal sized fries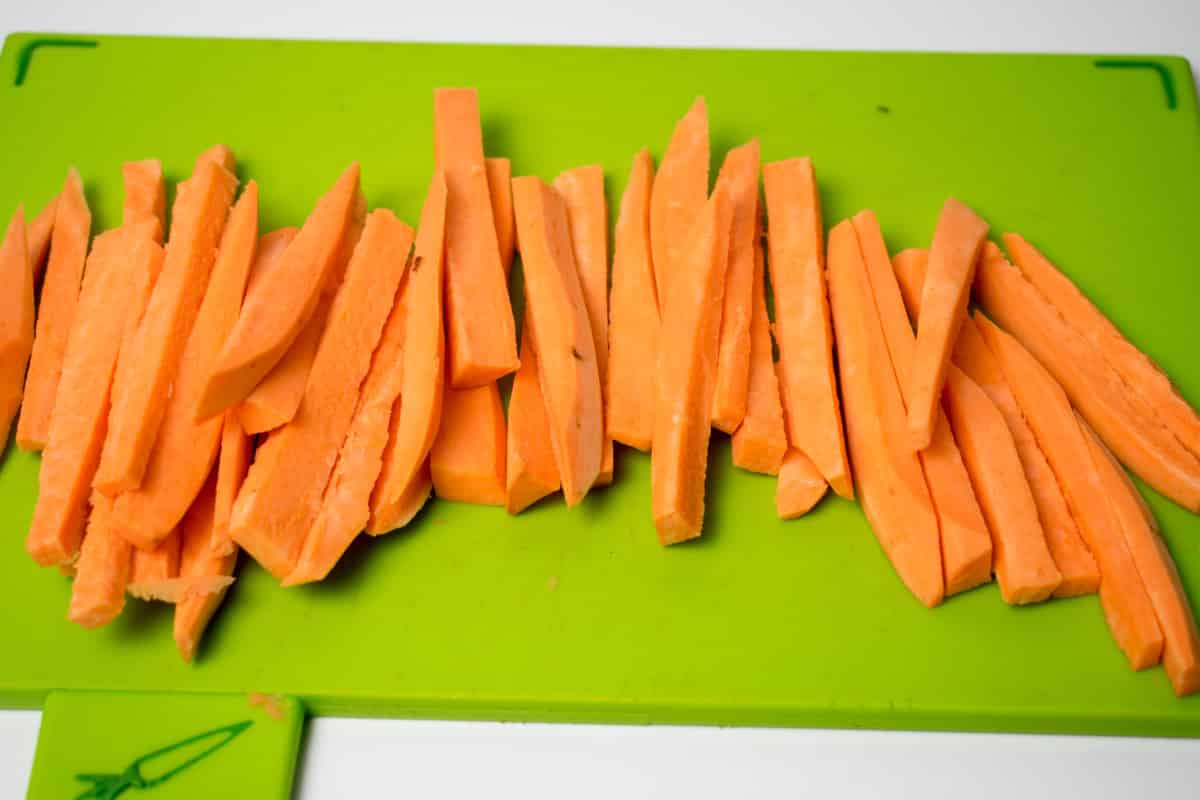 3. Place the sweet potato fries into cold water and rinse until the water runs clear – this step is important.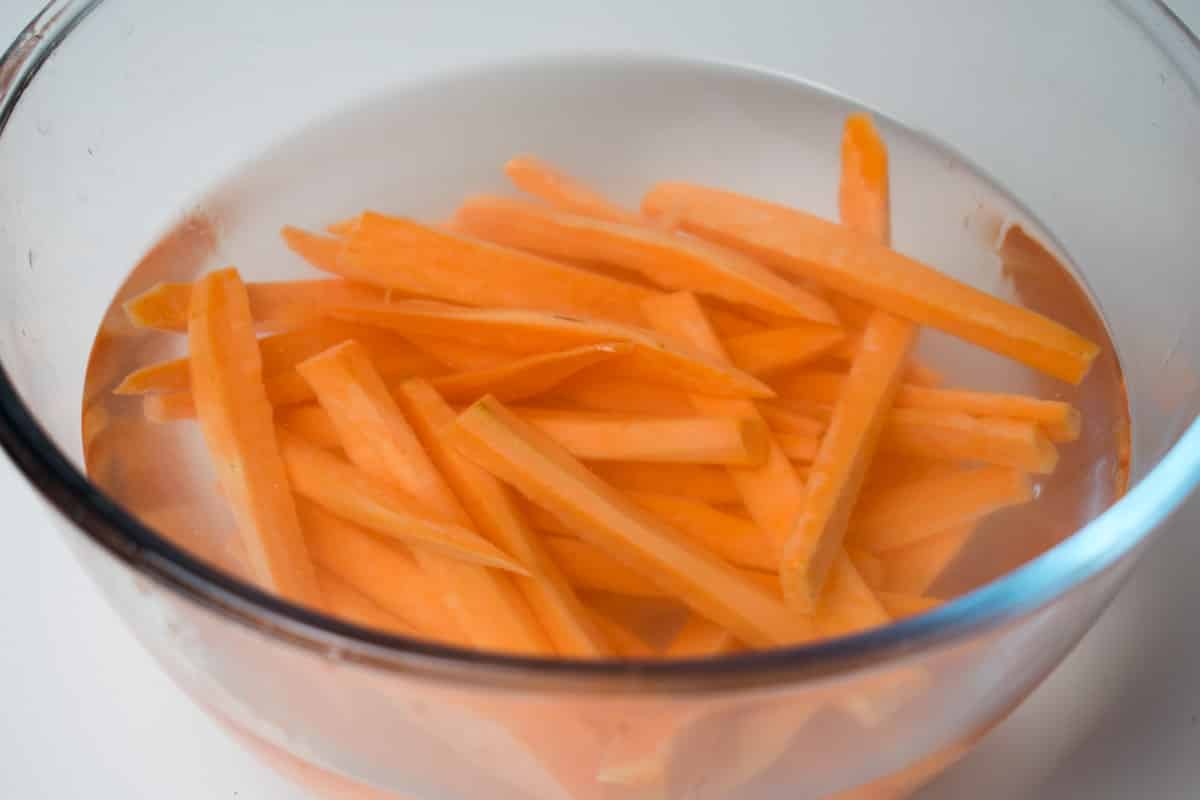 4. Dry the sweet potato fries on a clean tea towel until they're completely dry.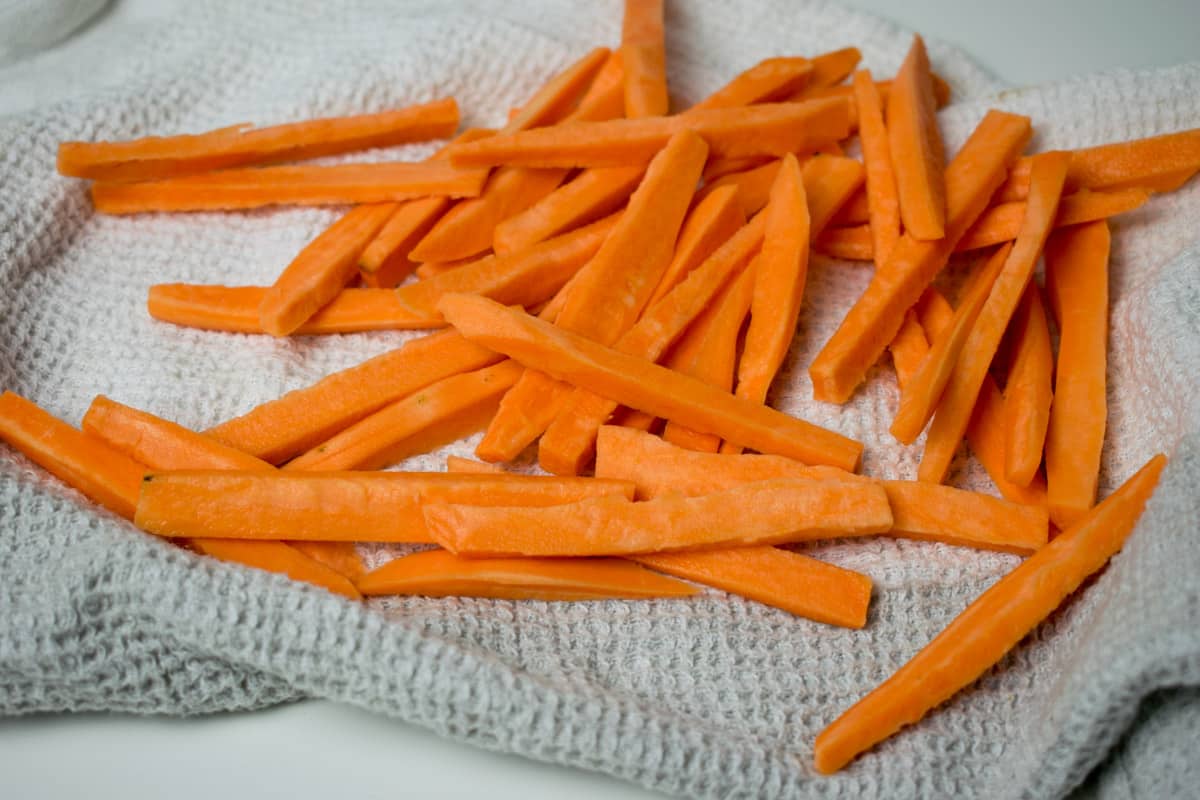 5. Add the dry chips to a large sandwich bag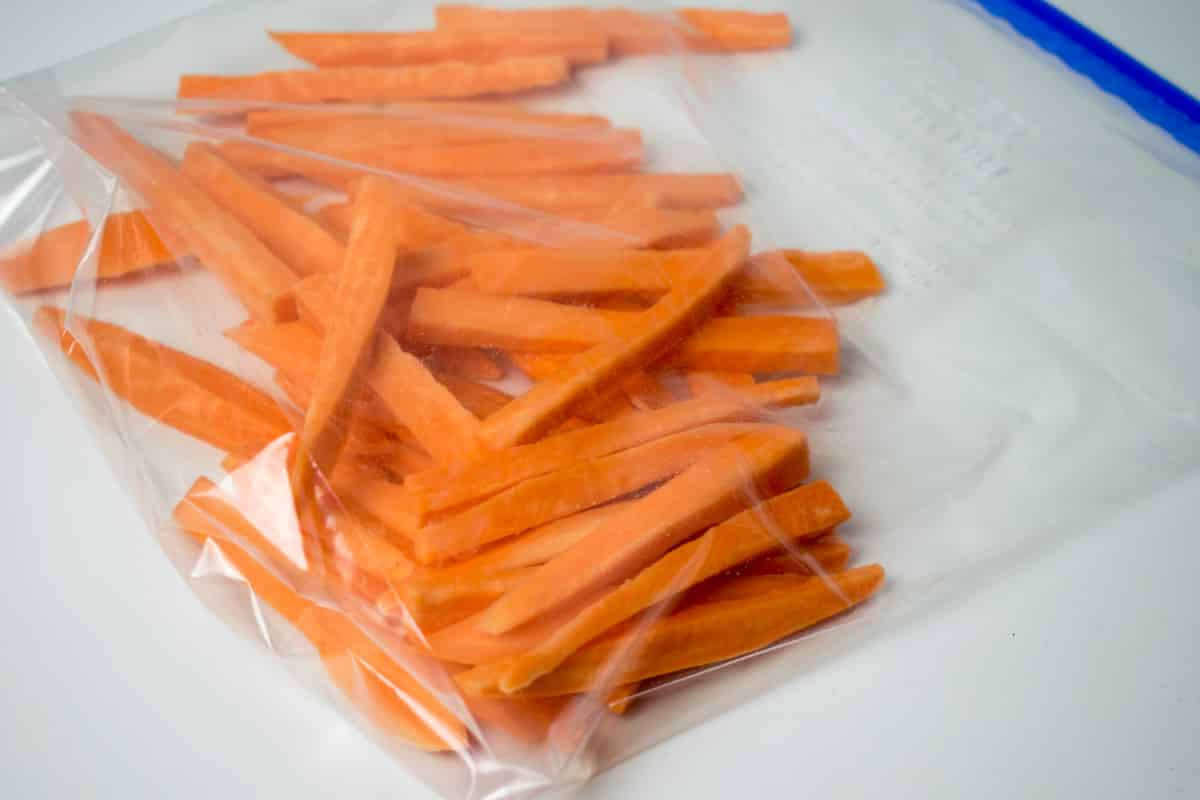 6. Then add 1 tbsp of cornflour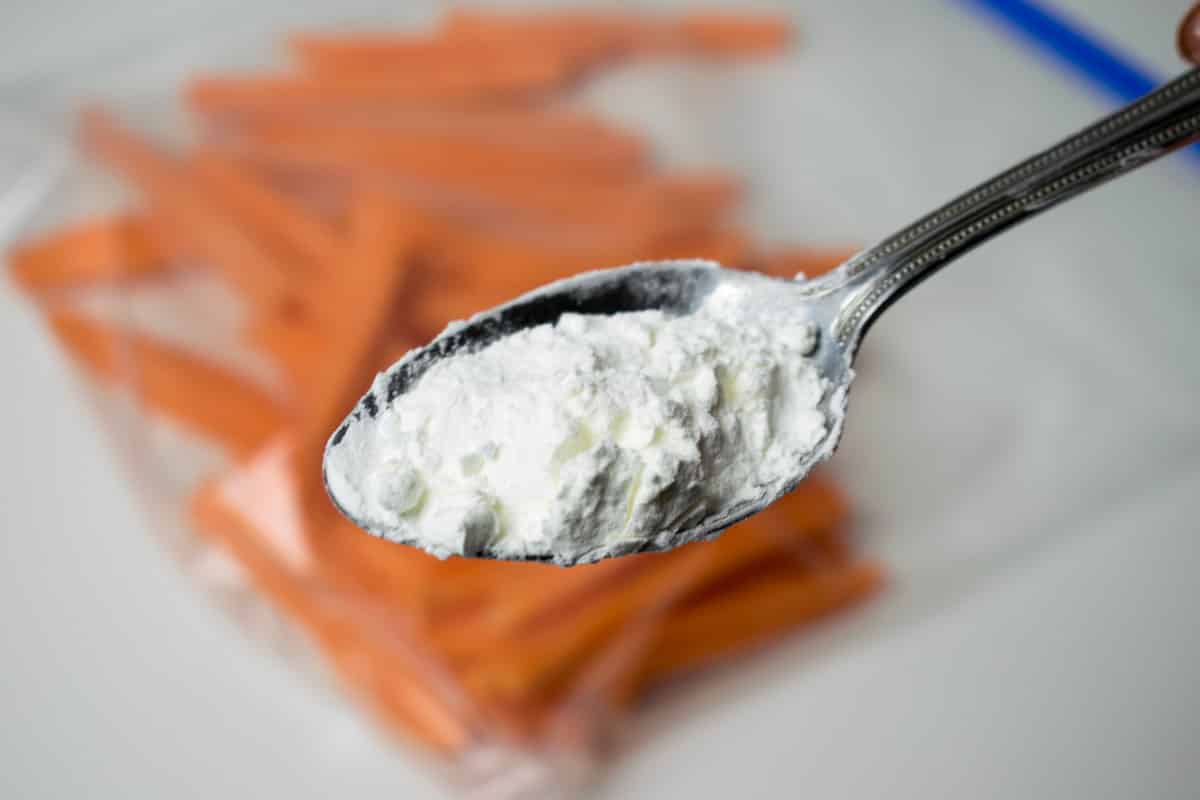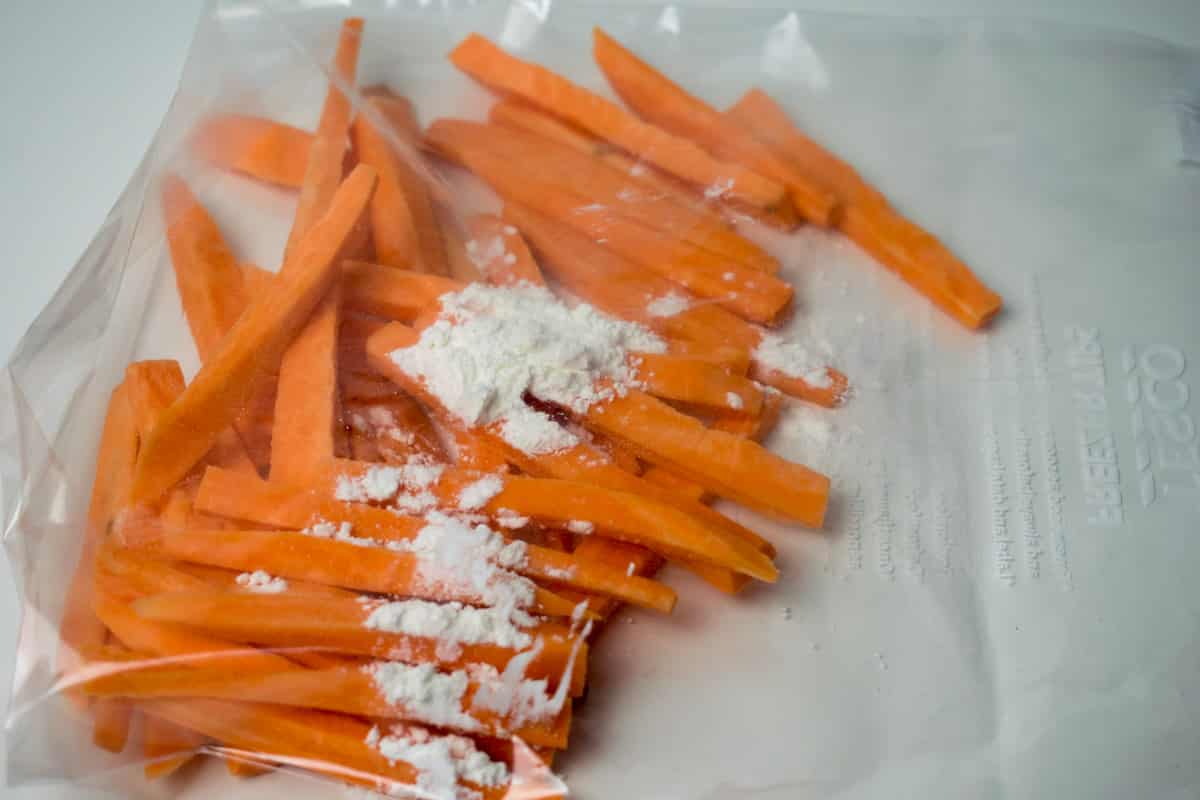 7. And shake the bag until the fries are evenly coated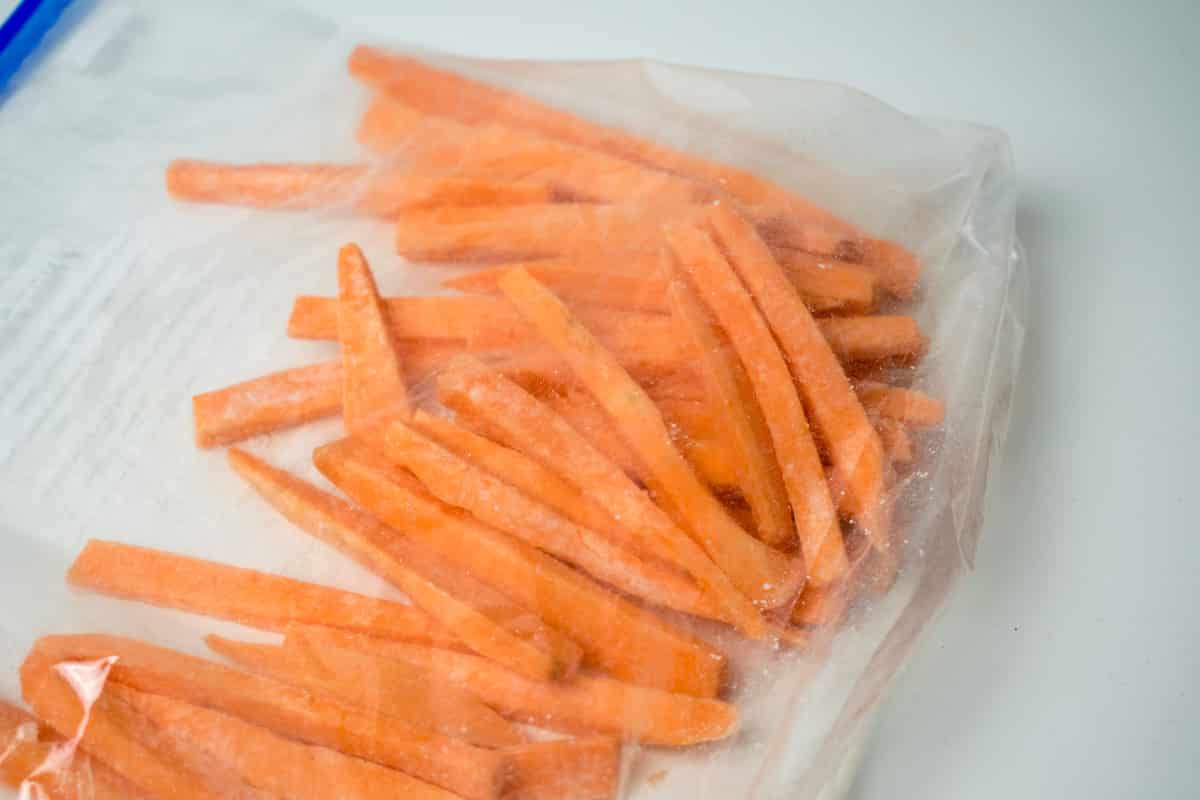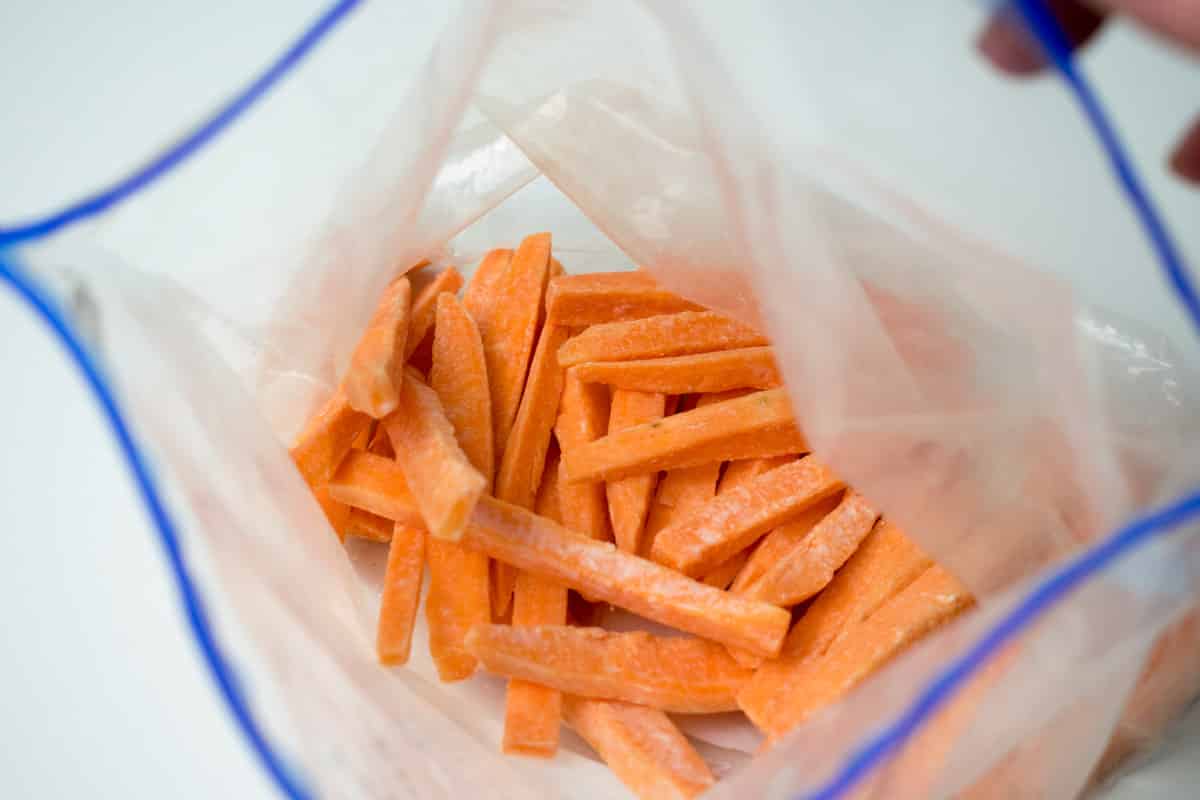 8. Once the fries are coated in the cornflour, add the oil to the bag and shake so the fries are evenly coated.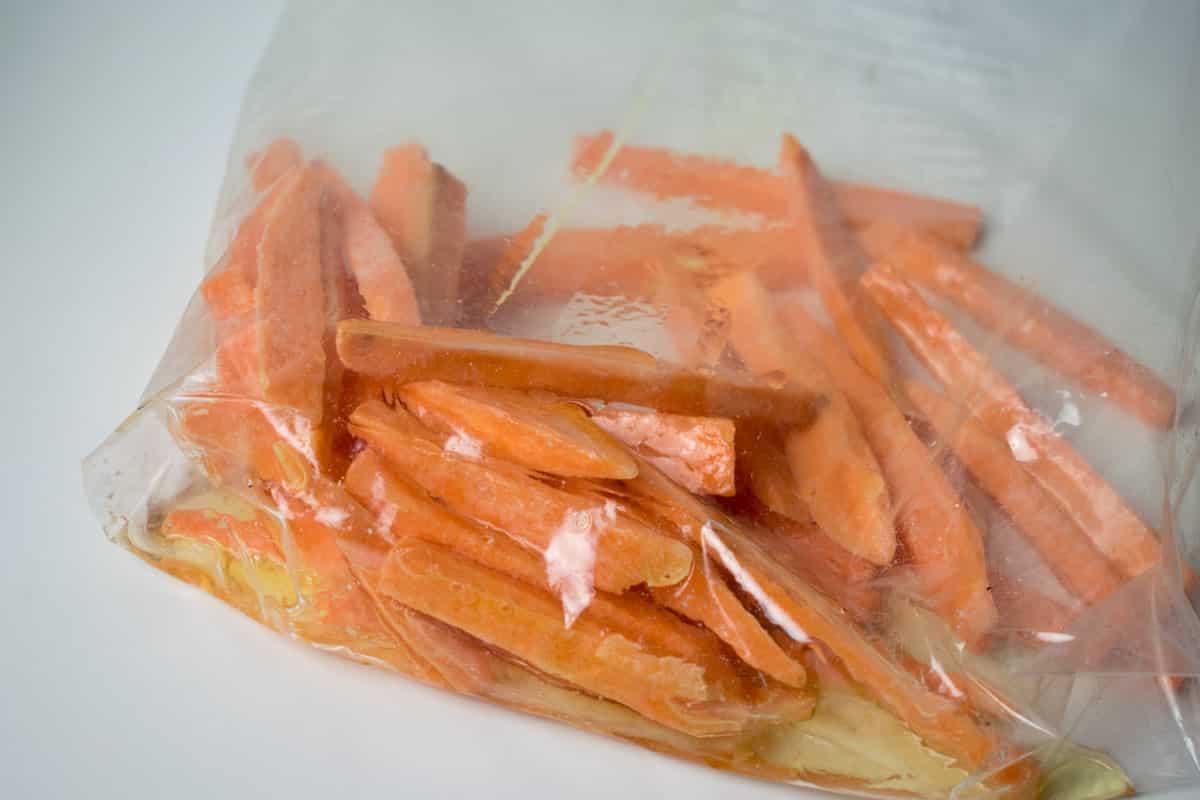 9. Place the oiled sweet potato  fries into the Actifry, being sure not to bunch them all up. You need an even single layer. Turn on the Actifry (without the paddle) and cook for 15 minutes.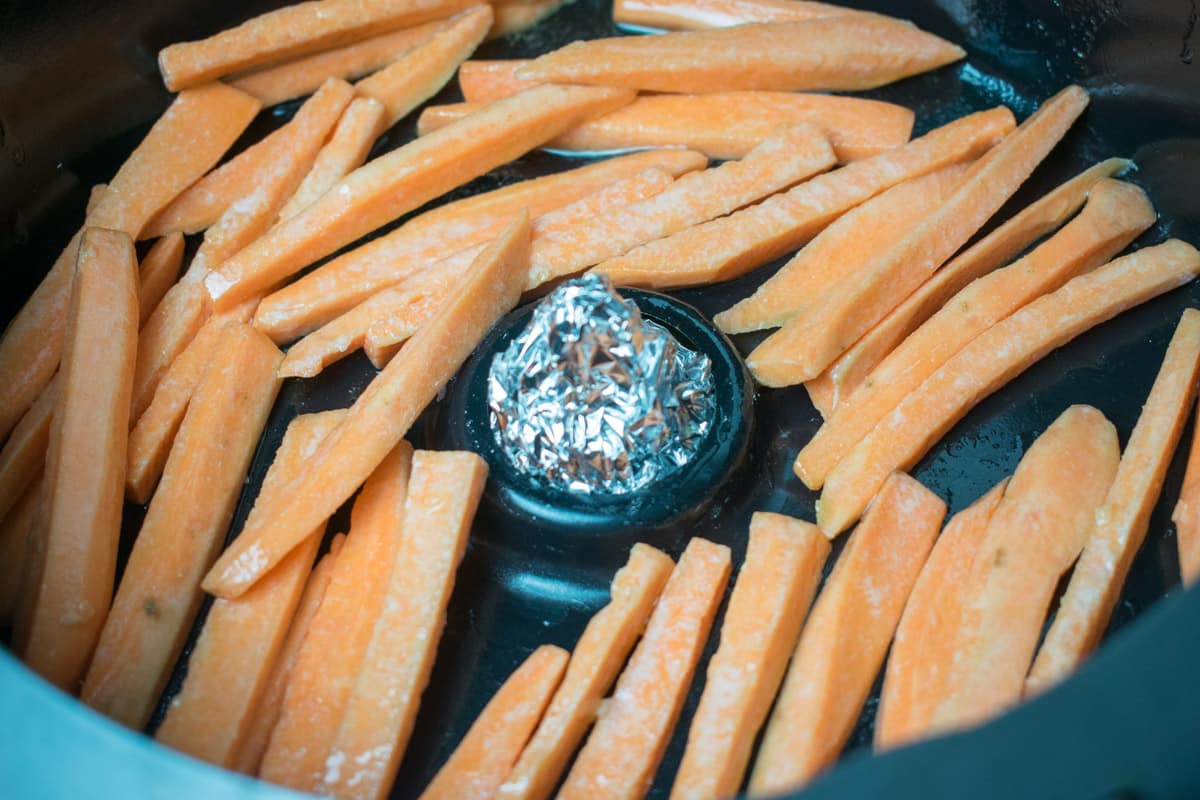 10. After 15 minutes, use a wooden or silicone spatula to turn the fries. My Actifry has a hot spot near the back which cooks quicker, so I always rotate the fries to ensure none burn. Cook for a further 10 minutes.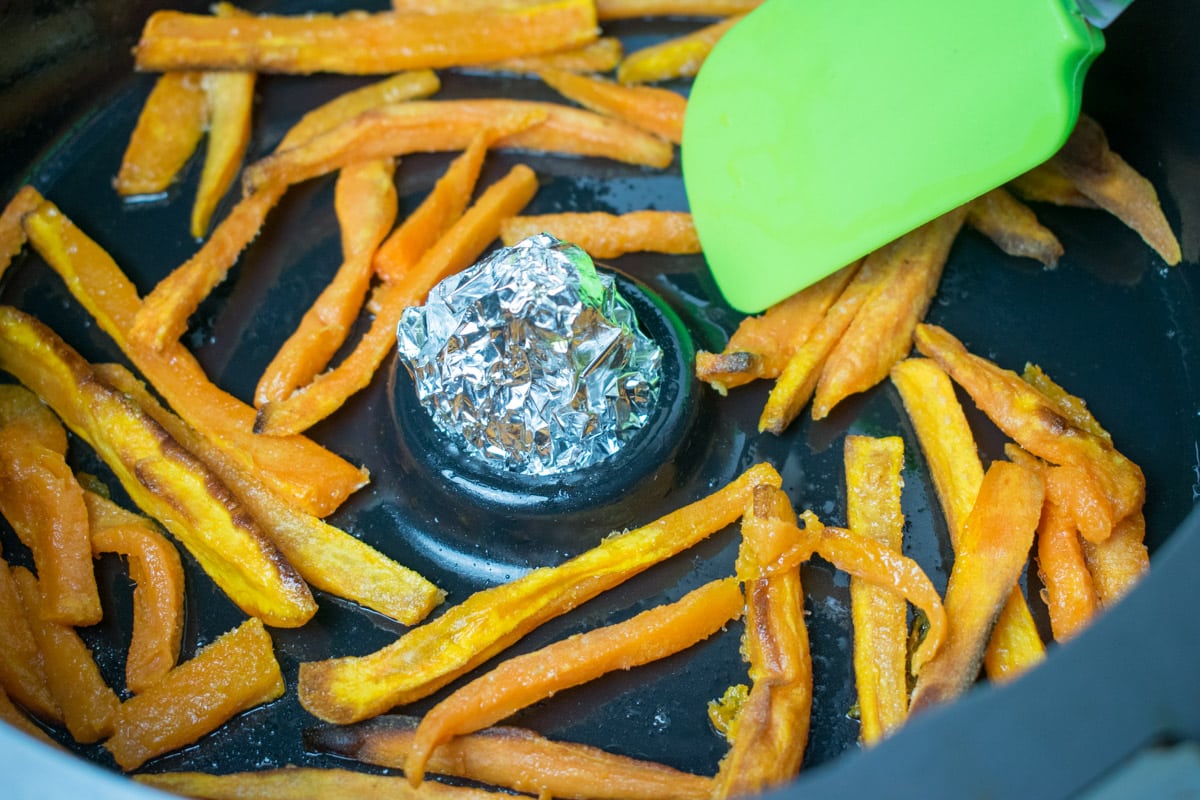 11. After the full 25 minutes the sweet potato fries should be cooked and crispy! You'll notice from the image below how much the fries shrink from being raw – keep this in mind when chopping!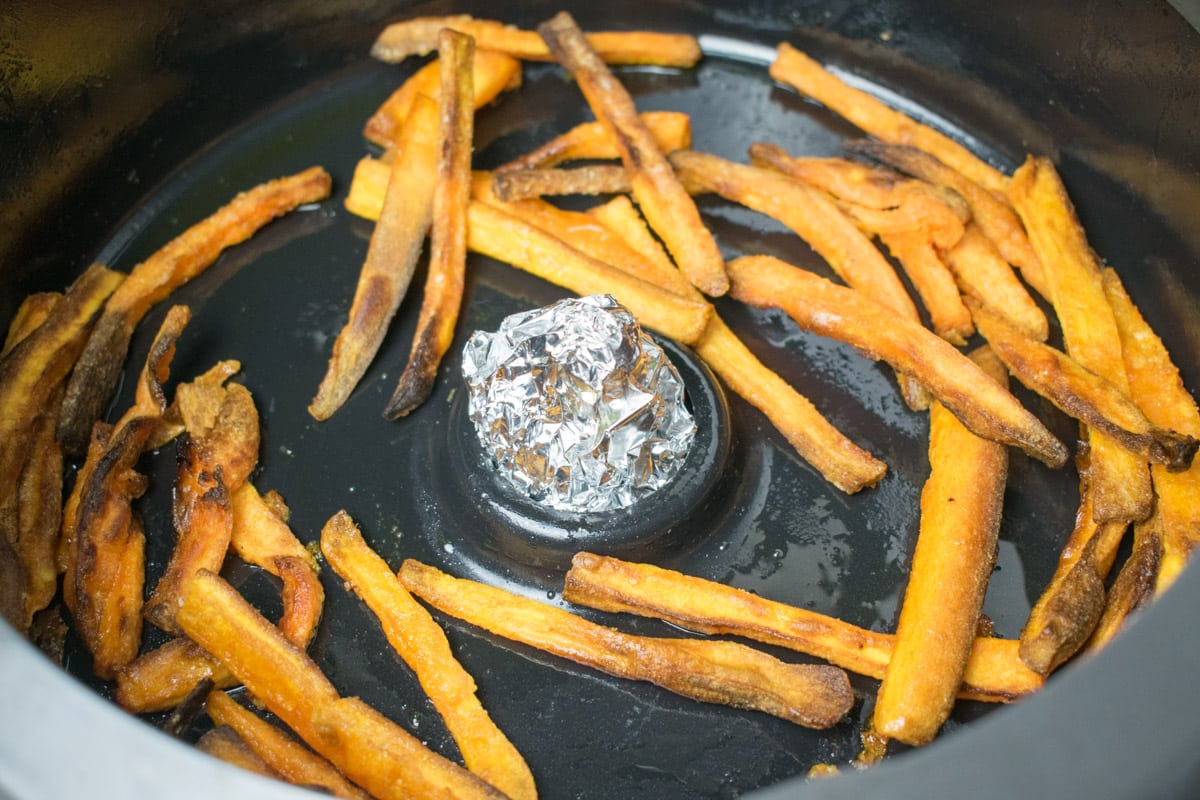 12. Once cooked, drain any access oil on a paper towel.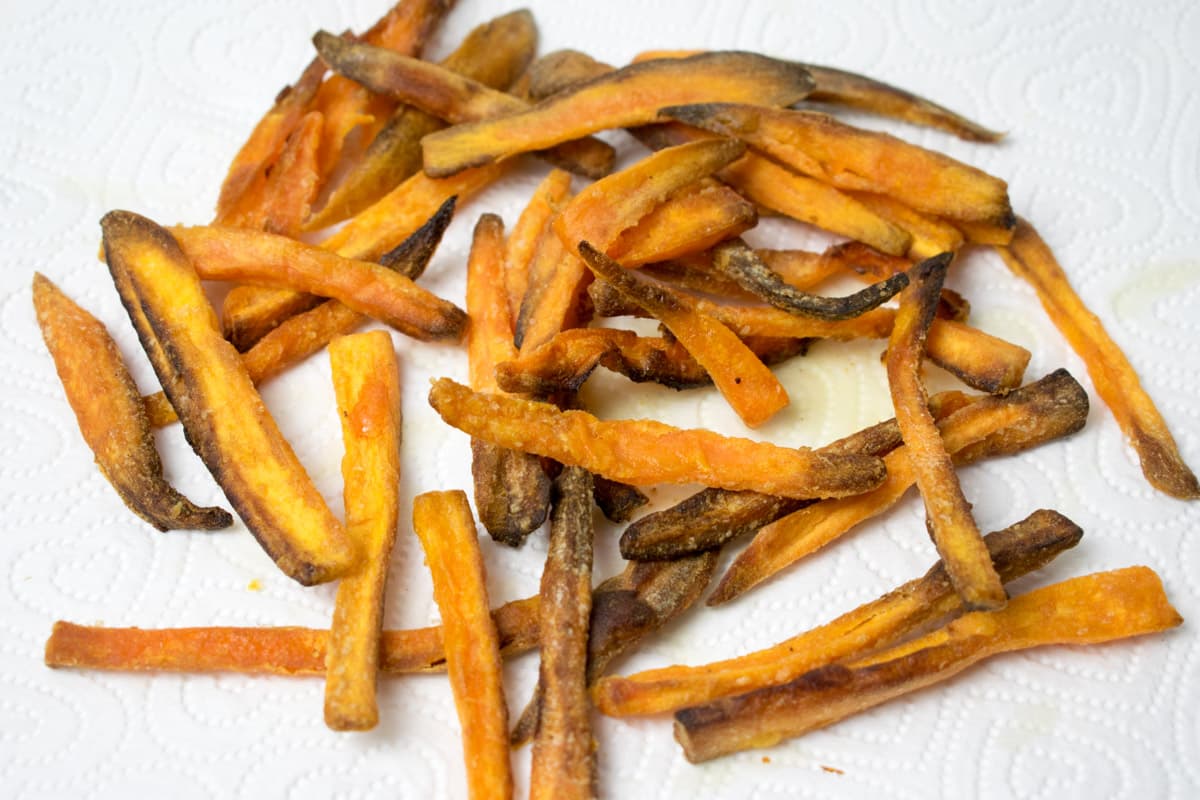 Yield: 2 People
Actifry Sweet Potato Fries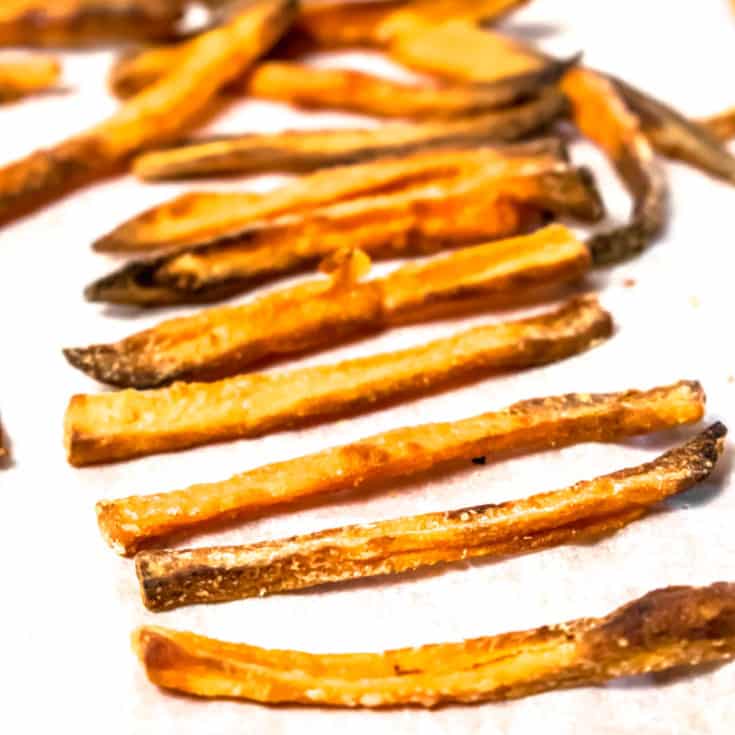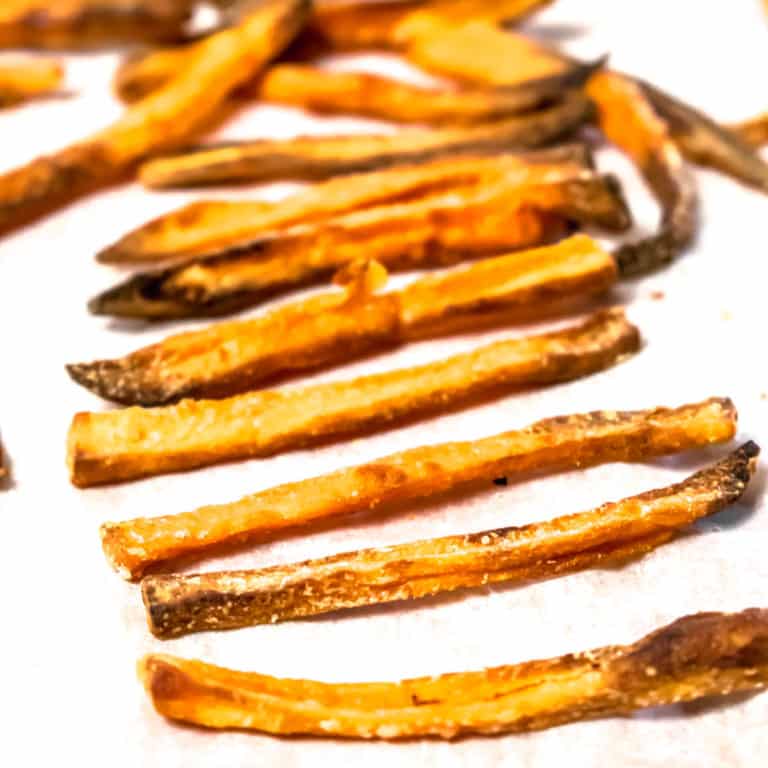 Tasty, crunchy sweet potato fries made in the Tefal Actifry Air Fryer.
Ingredients
3 Sweet Potatoes
1 Tbsp Cornflour
1 Tbsp Vegetable Oil
Instructions
Chop your sweet potatoes into equal sized fries
Rinse the chopped fries in clean, cold water until the water runs clear
Dry the fries on a clean kitchen towel
Place the fries in a sandwich bag with the cornflour, then toss to fully coat
Then add the oil to the sandwich bag and shake to coat
Empty the coated fries into the Actifry and arrange into an equal, single layer
Cook for 15 minutes - then use a wooden or silicone spatula to turn them
Cook for a further 10 minutes - then they should be cooked !
Place onto a piece of kitchen roll to drain any access oil
Notes
Sweet potato fries go crisper the longer they're allowed to cool.
DO NOT use olive oil for this recipe - use vegetable or sunflower oil.