Pilau rice is the most common rice we come across in indian restaurants. A mildly spiced rice which is the perfect side to our favourite curries. Below I share my favourite recipe for making pilau rice in a rice cooker.
Pilau rice is the perfect accompaniment to many curry dishes. Why not try it alongside my favourite Chicken Tikka Masala.
How to make Pilau rice at home:
1. Measure out your ingredients and finely dice the onion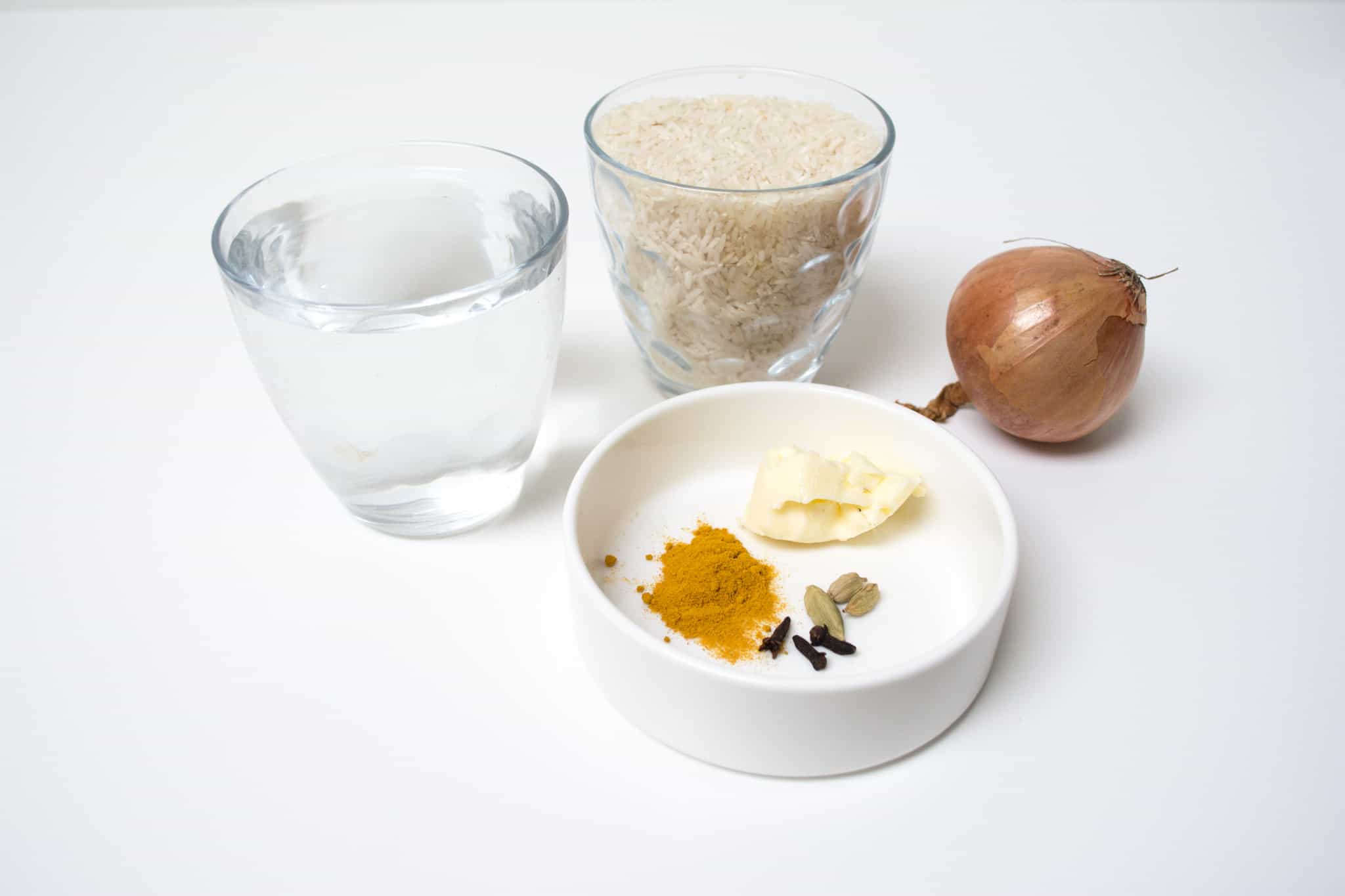 2. Heat oil in a pan and add the onions, fry until they begin to caramelise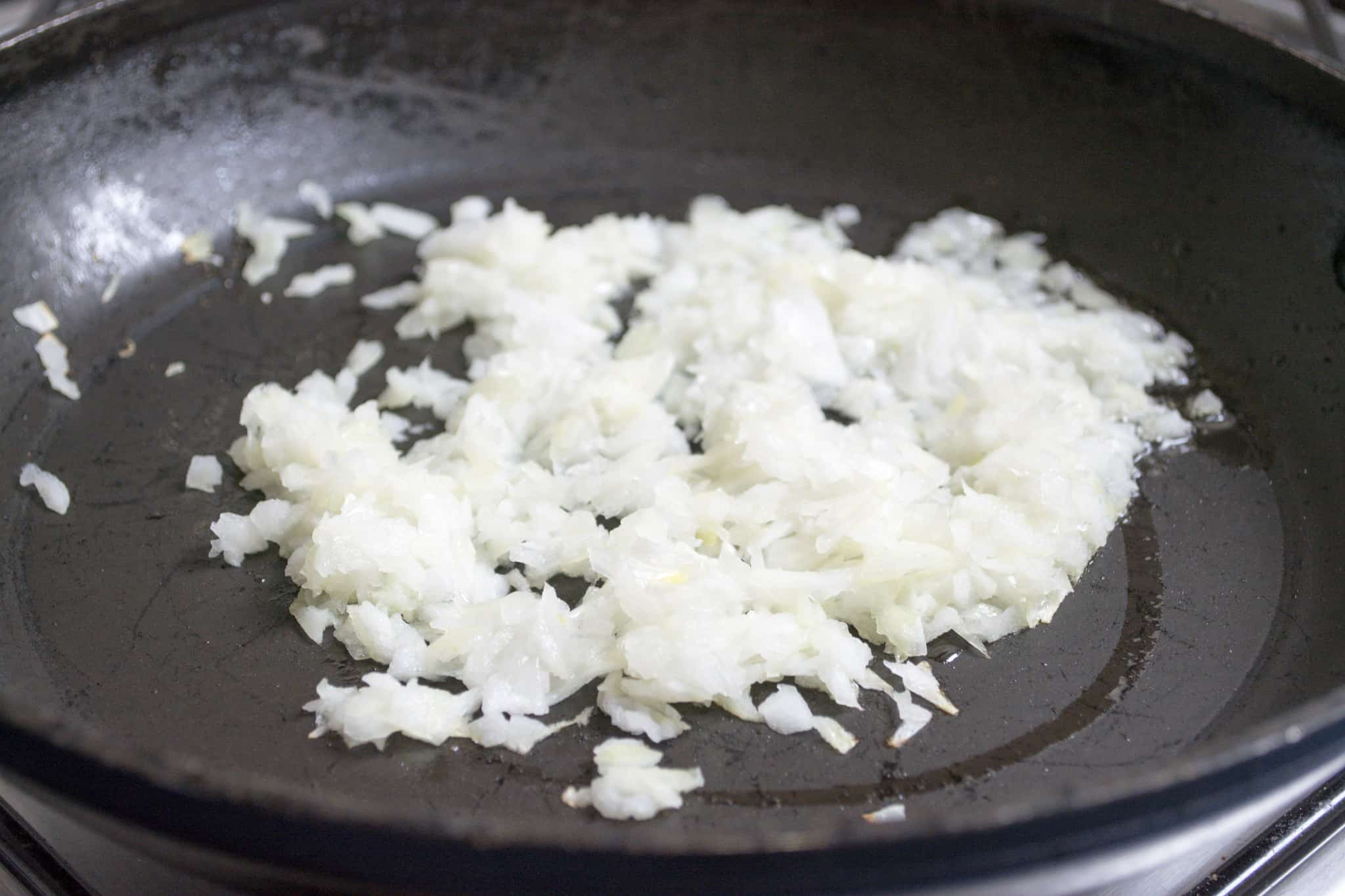 3. Add dry spices and fry for a further 2 minutes, until spices smell fragrant, turn off heat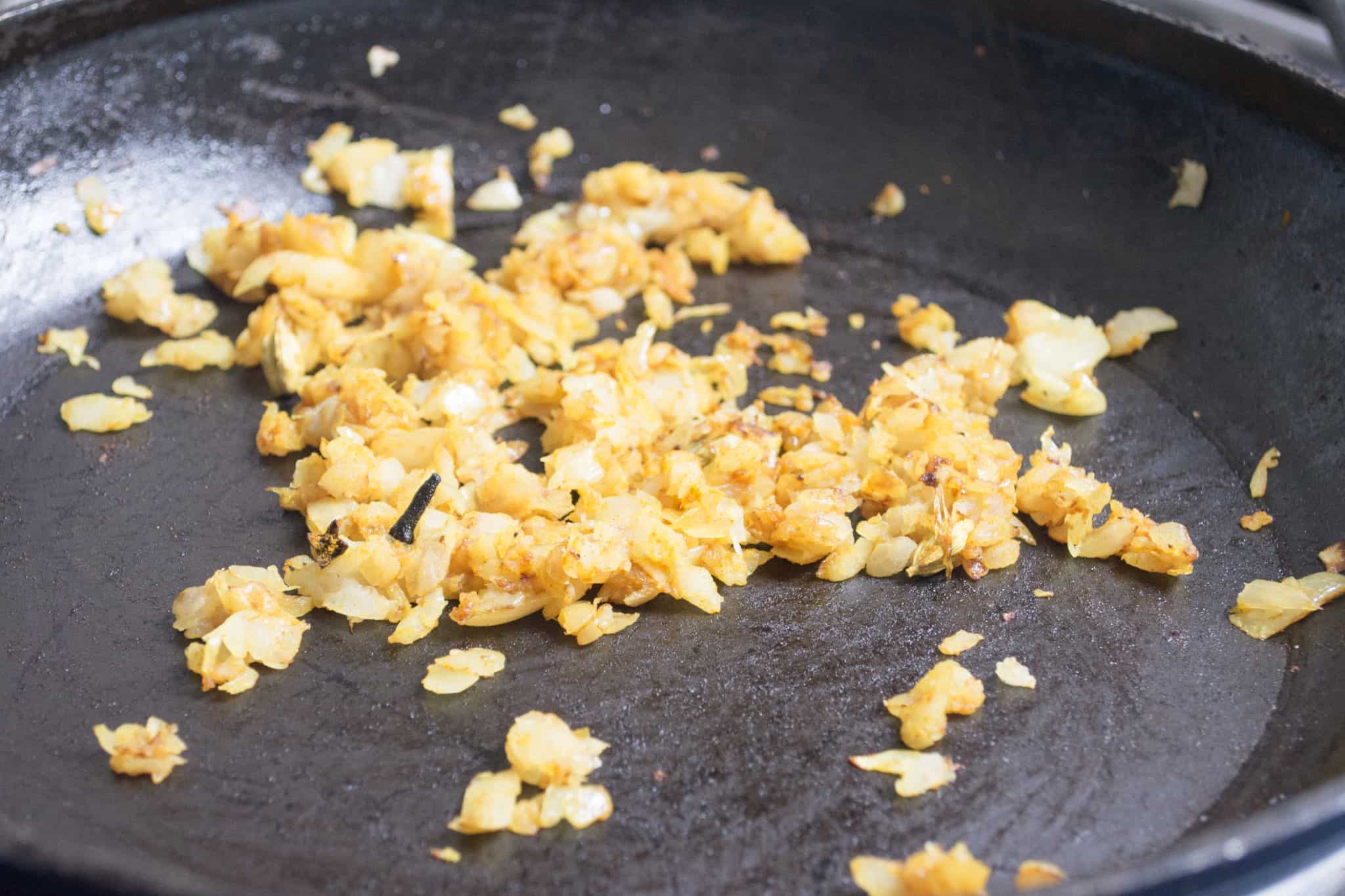 4. Add rice to the pan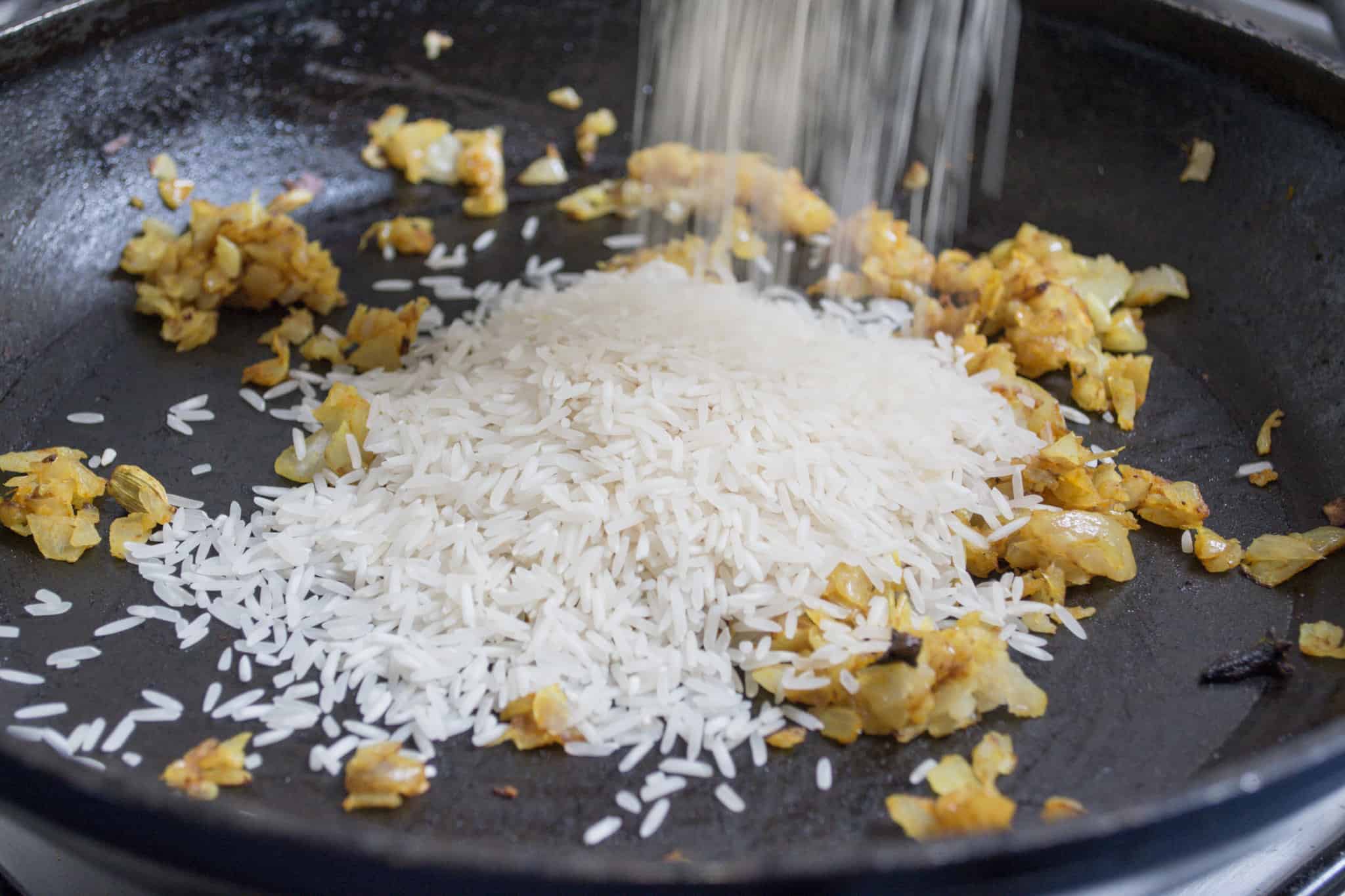 5. Add water to the pan, stir to coat the rice in the flavours of the onion and spices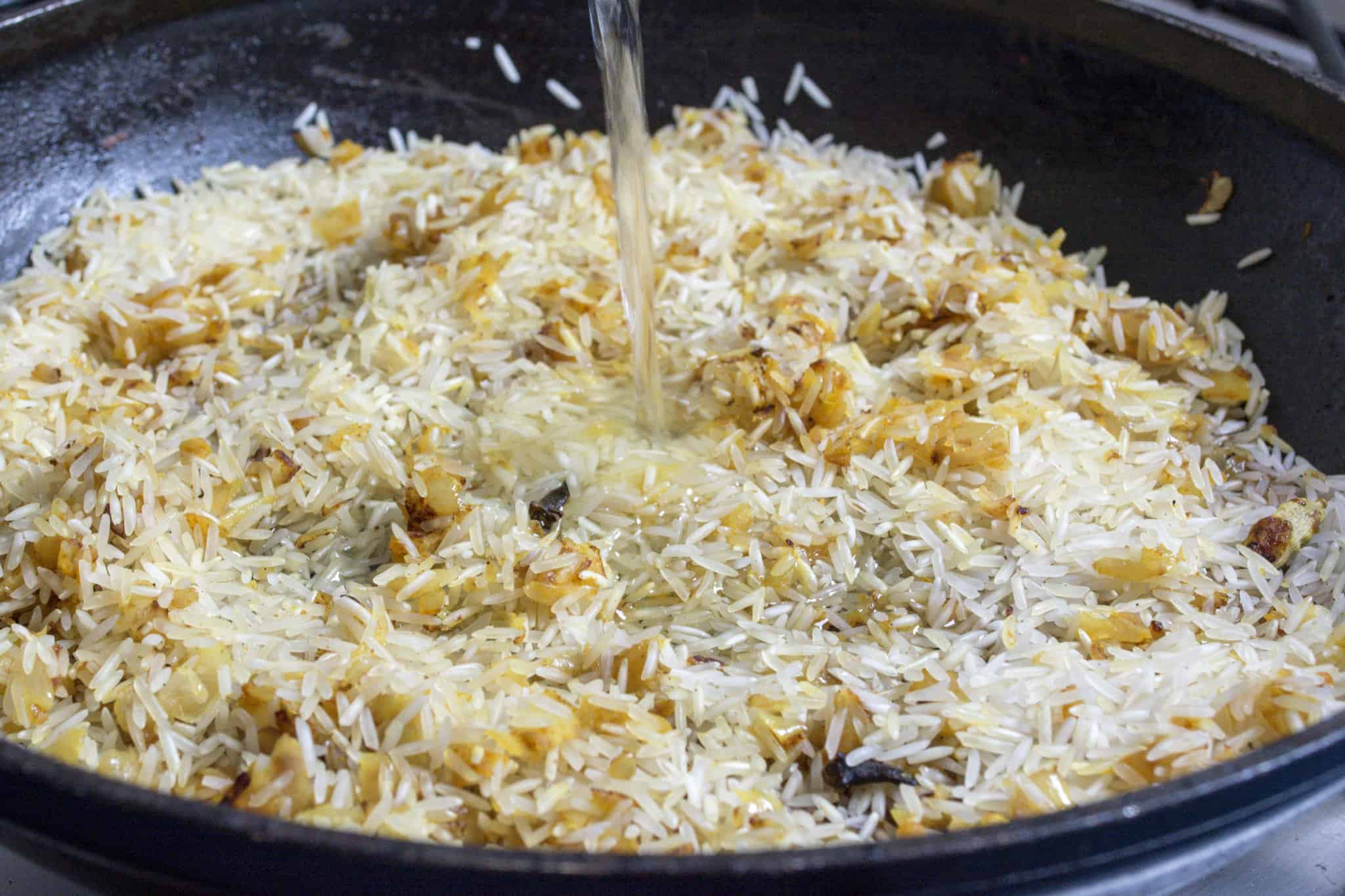 6. Transfer to rice cooker, and set to white rice setting. Cook for the full cycle.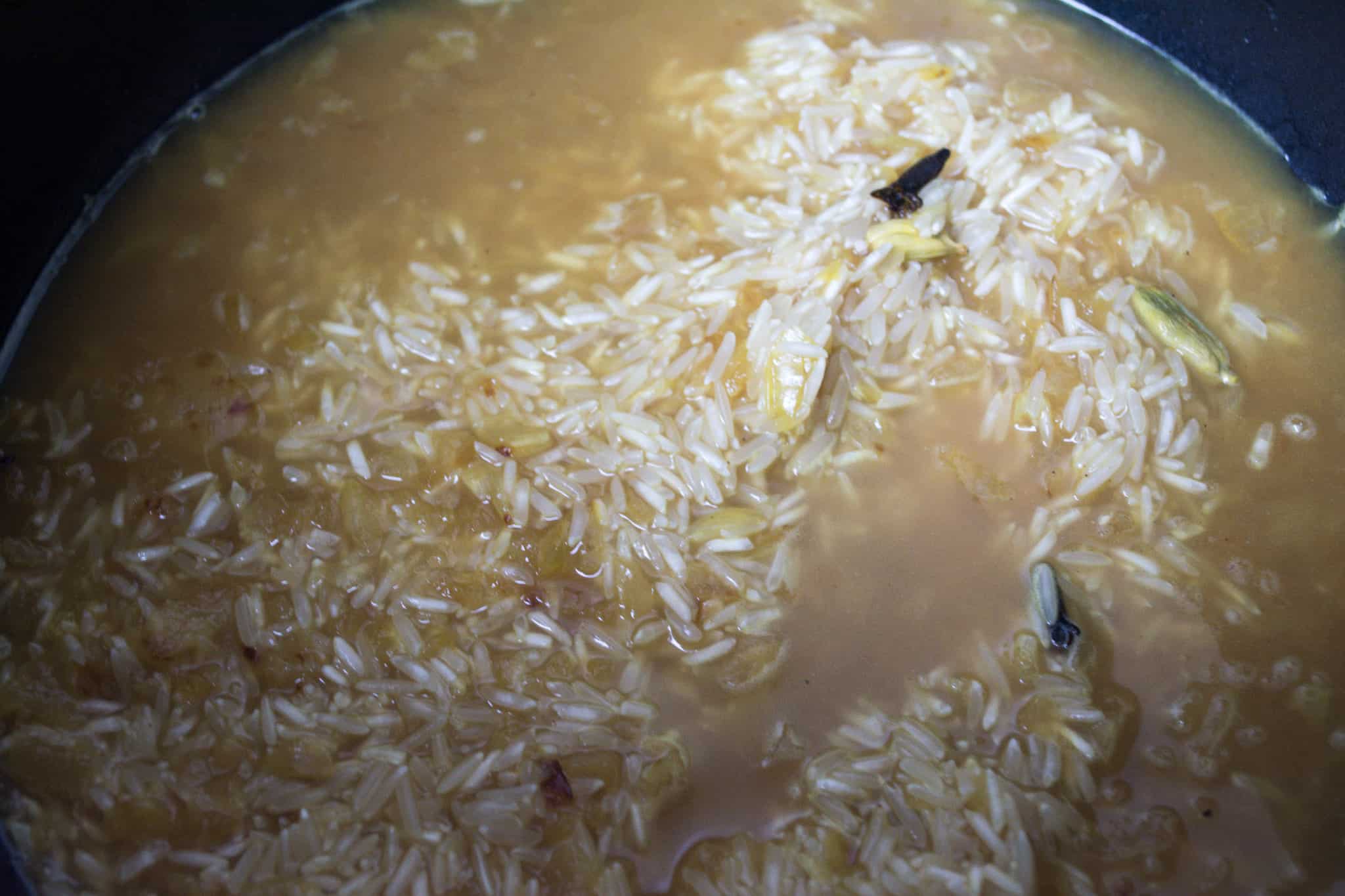 7. Once cooked, stir to fluff up, and mix through butter if using.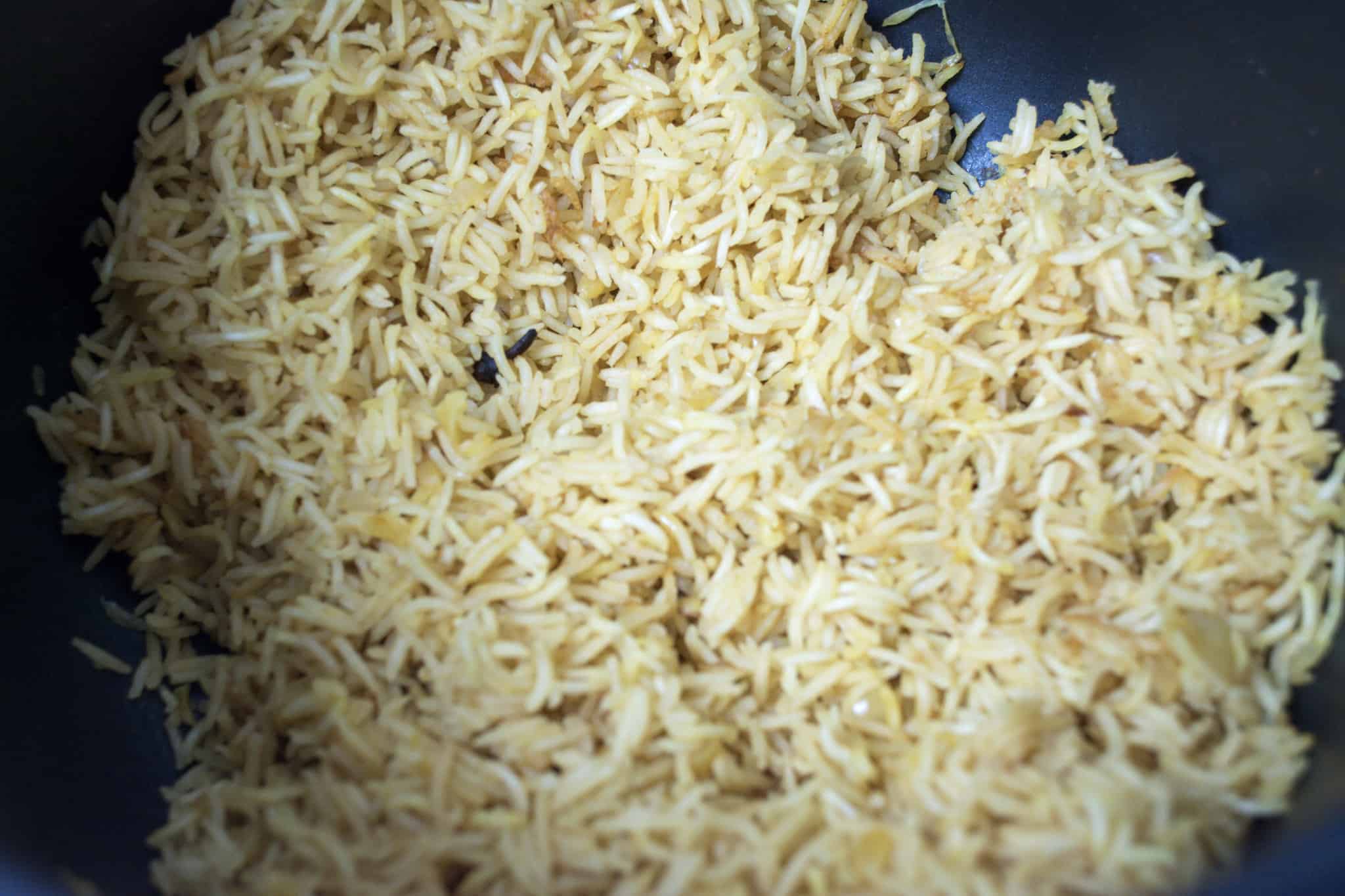 8. Serve and enjoy with your favourite curry: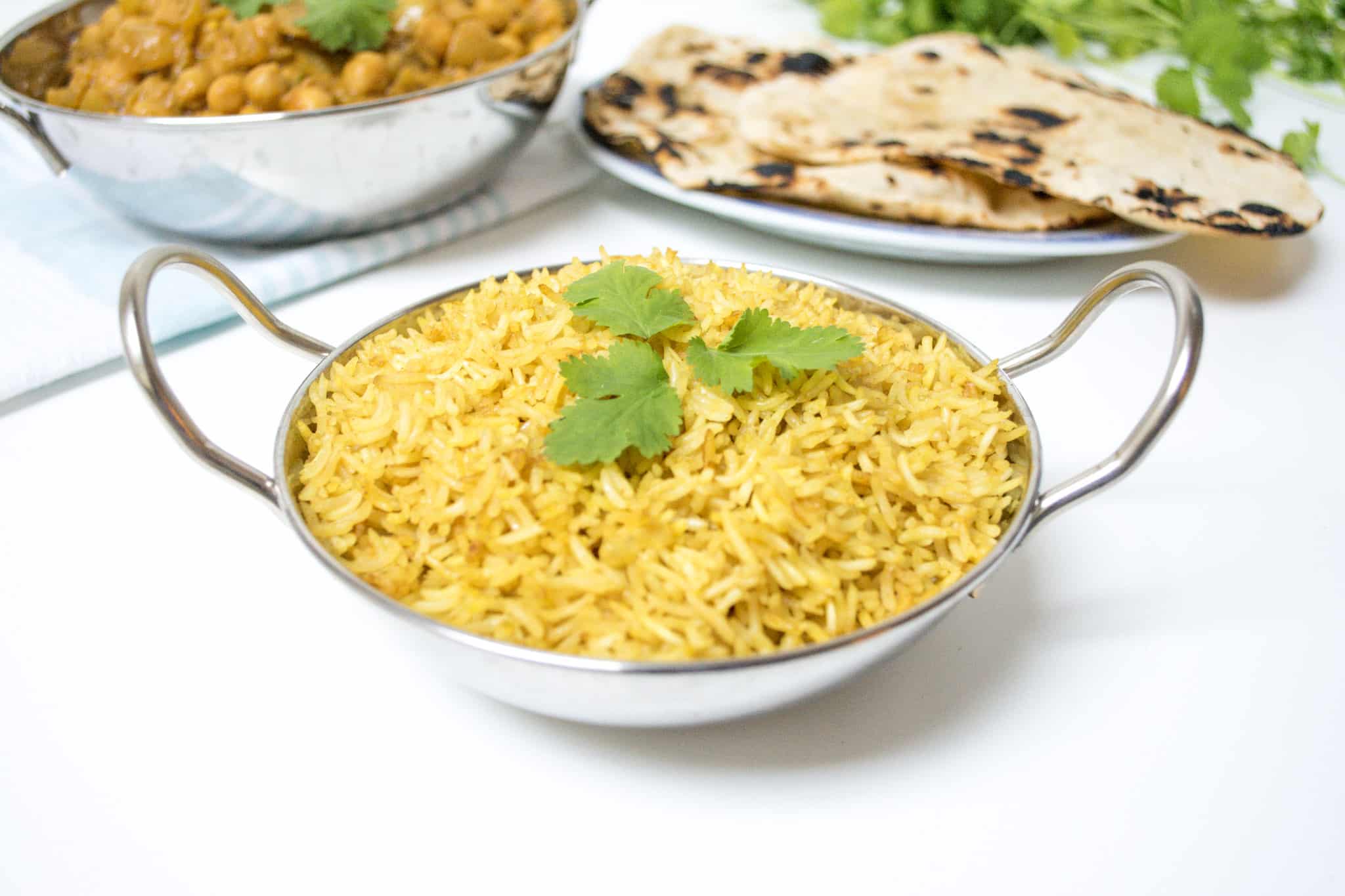 The rice cooker I use is this one from Tefal. IT IS AMAZING. It has settings for white, brown and quick rice, and it turns out perfect every time!
Yield: 4 People
Rice Cooker Pilau Rice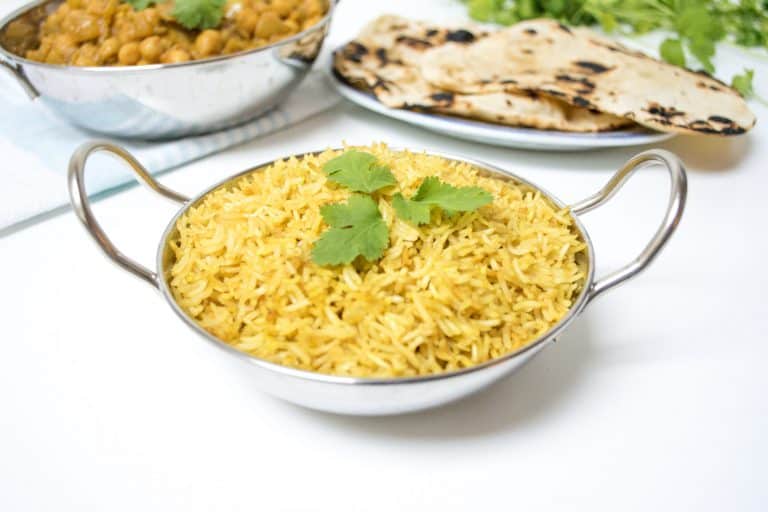 A delicious, aromatic pilau rice mildly flavored with Indian spices - cooked in the rice cooker.
Ingredients
1 onion
1 tbsp tumeric
3 cloves
3 cardamon pods
1 cup water
1 cup rice
1 tbsp butter (optional)
Instructions
Chop your onion, then lightly fry in a pan of hot oil until it begins to caramelise
Add dry spices to the onions, fry for 2 minutes until raw spice smell has disappeared, turn off the heat
Add the water and rice to the pan and stir throughly to coat the rice with all the flavour
Transfer to your rice cooker and set to cook on normal white rice setting
Once a full cooking cycle has finished, pick out the cardamom and clove pieces, and stir through butter (if using).
Serve and enjoy with your favorite curr