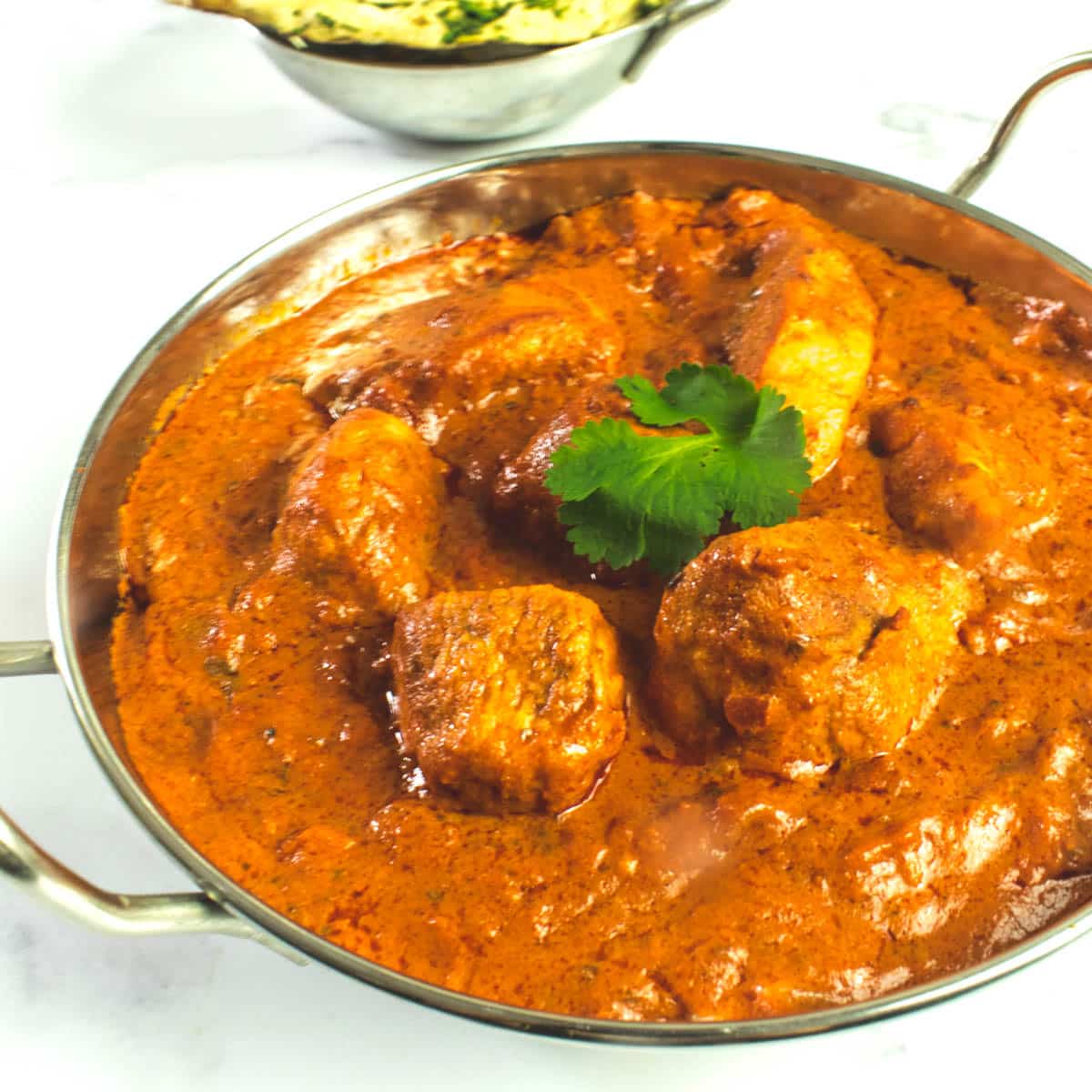 How To Make Takeaway Style Chicken Tikka Masala At Home:
Make sure you have a batch of curry base sauce already prepared and to hand for this recipe:
Marinate chicken pieces in Patak's Tandoori Spice Marinate
Heat oil in a large, non-stick pan and add the chicken pieces – fry until cooked through. (if you'd rather, you could alternatively grill the chicken)

Once the chicken is cooked through, remove from the heat and set aside on some kitchen roll to pat dry of any access oil

In a large, non stick pan, add the oil, then once hot, add the base curry gravy – be careful because it will splash and splutter.

Then add the dry spices to the mixture
Stir to combine

Add all other ingredients to the mixture:
Stir to combine, then if using, add the red food coloring to the pan (Start with a little, then add more to get the colour you want)

Keep stirring to combine the color and the sauce, until you get the colour you want
Add the earlier cooked chicken pieces to the sauce, stir and continue to heat until the chicken is hot throughout

Remove from the heat and serve

Yield: 4 People
Chicken Tikka Masala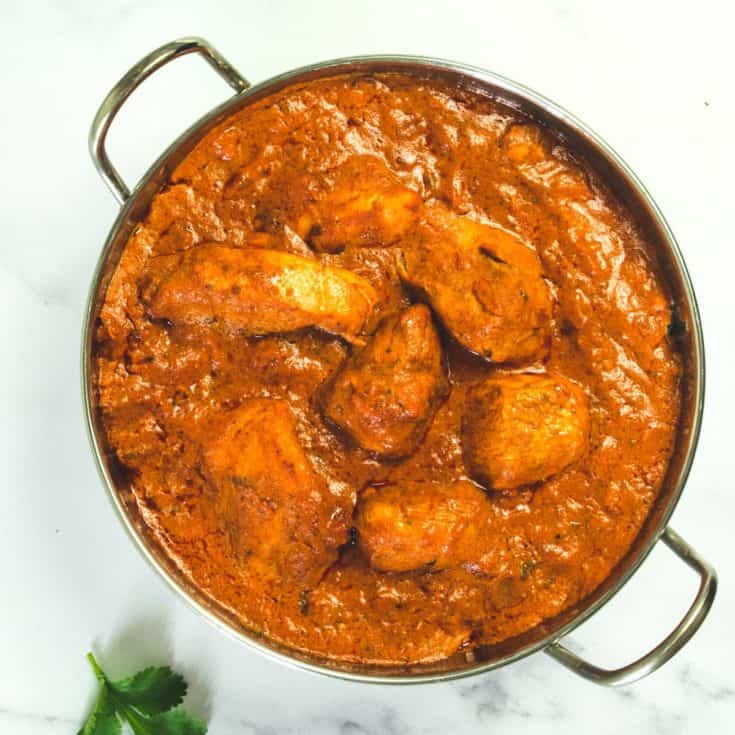 Delicious chicken tikka masala, just like how it's made in Indian restaurants! Sweet and creamy, made with coconut and almonds.
Ingredients
Chicken
1 tbsp Pataks Tandoori Paste
4 Chicken Breasts (Diced)
Sauce Ingredients
2 tbsp Vegetable or Sunflower Oil
1 pint Base Sauce (See Recipe Notes)
100g Creamed Coconut
2 tbsp Ground Almonds
1 tsp Clear Honey
1 tbsp Tomato Ketchup
175ml tin Heinz Cream of Tomato Soup
1 tsp Salt
1 tsp Paprika
1 tsp Chilli Powder
1 tsp Garam Masala
1/2 tsp Cumin
1 tsp Red Food Colouring optional - but if you want that 'restaurant' color, i'd recommend to add
4 breasts chopped chicken breast
Instructions
Instructions
Marinate the chicken in the pats tandoori paste for 20 minutes, then cook - either fry or grill until white throughout - then set aside whilst you make the sauce.
Heat the oil in a pan until very hot. Slowly add the base sauce, it will spatter at first so be careful.
Bring to boil and add the salt, paprika, chlli and food colouring, cooking for around 10 minutes until the sauce starts to thicken.
Add the remaining ingredients and simmer for 2 minutes, then add the pre-cooked chicken tikka pieces, simmer for a further 2 minutes until heated through.
Serve with rice and naan, and sprinkle with a little fresh coriander to serve.