Yield: 4
Curry Base Gravy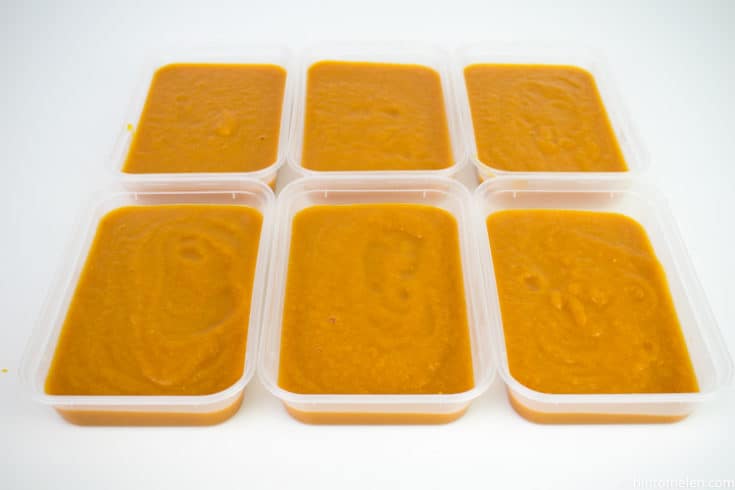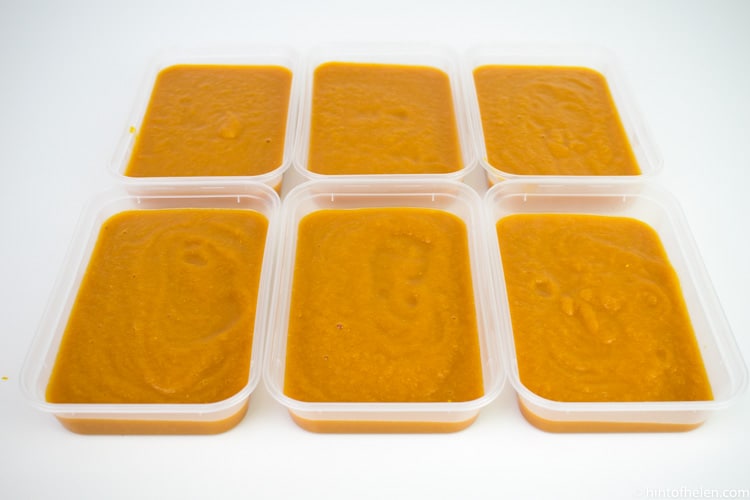 Indian restaurants in the UK almost always use a 'base gravy' as the base of their curry dishes. Here is a simple recipe you can make at home - and freeze or store in your fridge, to make your favorite curries from. This will make enough sauce to make two large curries. 
Ingredients
600ml Water
1 kg Onions (Roughly 8 onions)
1 Green Pepper
2 tbsp Tomato Puree
400g Tin of Plum Tomatoes
3 tbsp Ginger / Garlic Paste
1 heaped tbsp Ground Cumin
1 heaped tbsp Ground Coriander
1 heaped tbsp Turmeric
1 tsp Salt
Instructions
Roughly chop all the vegetables into similar sized pieces.
Then, to a large, non-stick pan, add everything except for the dry spices - and bring to the boil.
Add the spices and salt once the water is boiling, then continue to cook until the onions are very soft.
Then, remove the pan from the heat and blend the mixture until it is smooth - using either an immersion blender or a free-standing blender (if you use a free-standing blender you'll want to allow the mixture to cool slightly)
This is then your curry base gravy! Allow to cool, then portion up into 6 sandwich bags / tubs and store until you want to use it.
How To Make A Curry Base Gravy At Home
1. Roughly chop the onions and peppers, and add to a large, non-stick pan with all of the ingredients except for the dry spices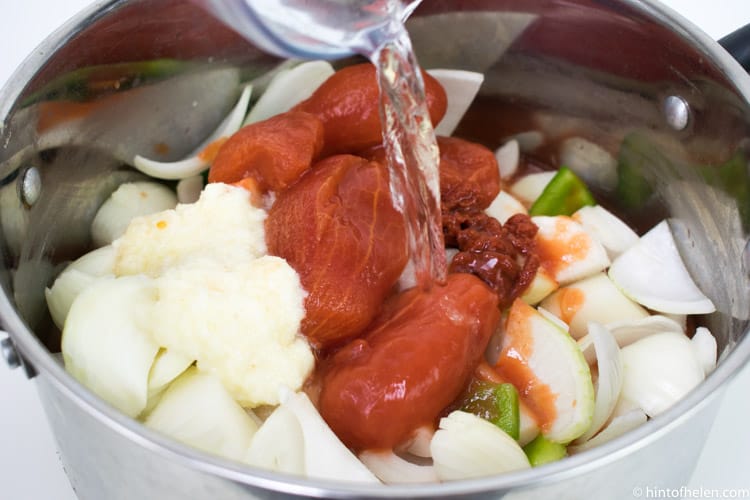 2. Stir to combine everything and break up any large chunks of onion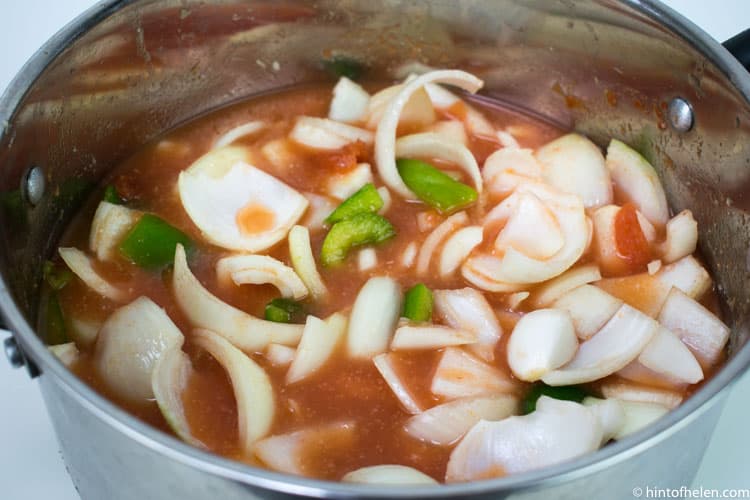 3. Bring the mixture to the boil on a medium/high heat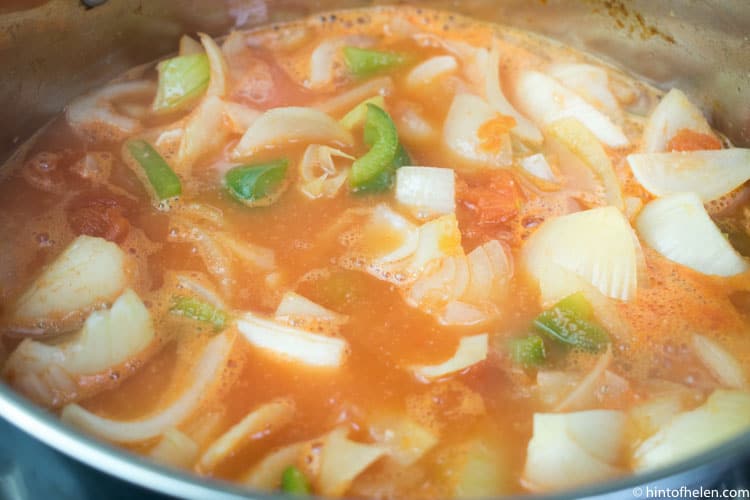 4. Add the dried spices

5. Continue to boil until the onions are really soft – about half an hour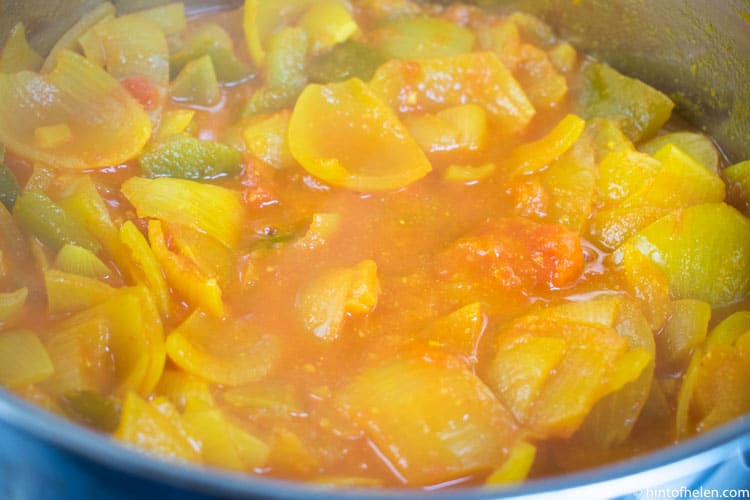 6. Once onions are soft, turn off the heat and allow to cool slightly, before blending to a smooth sauce using an immersion (or free standing) blender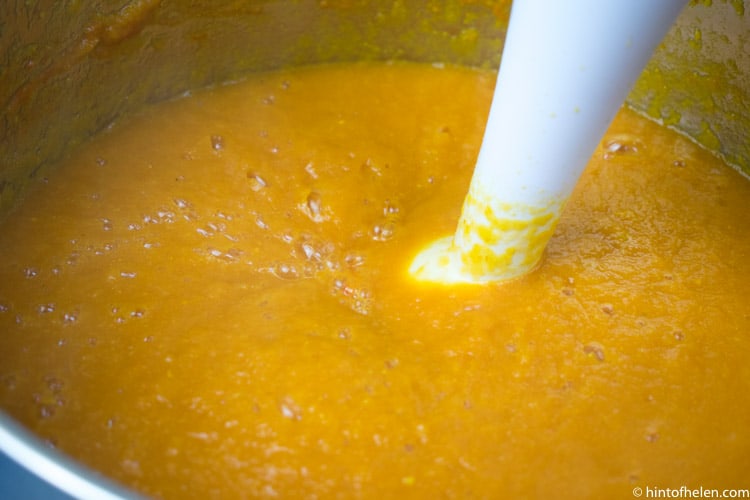 7. Portion into 3 or six freezer friendly containers, and use with your favorite recipe to make a delicious curry at home!