Dominos pizza is one of the most popular in the UK. The deep, dough, tangy sauce and rich cheese is the perfect cure for a pizza craving. Here is my favorite recipe for homemade pizza which is close to Dominos - it is deep and fluffy, with semolina and lots of mozzarella.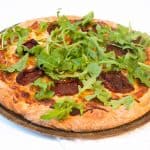 Dominos Style Pizza Dough Recipe
Make a delicious pizza base at home with this easy to follow recipe with step-by-step photos.
Ingredients
For dough:
2

cups

warm water

1

sachet instant yeast

3

tbsp

honey

1

tsp

garlic powder

1

tsp

onion powder

5

cups

white flour

1/2

cup

oil

vegetable, olive or sunflower

1/2

cup

course semolina
For toppings:
Mozzarella cheese

Tomato sauce

Your favorite pizza toppings
Instructions
Mix the water, yeast and honey in a bowl until they begin to foam. The water should be warm to touch.

In a stand mixer, add the flour and garlic and onion powder

Make a well in the center of the dry ingredients, and pour in the water yeast mixture

Mix on high, using the dough hook, for 8 minutes, until the dough has come together to form a springy ball

Pour oil into the bowl and toss the dough so it is coated in oil (do not knead further)

Cover the bowl of dough and leave to rise in warm place for 30 minutes

After 30 minutes, flour a work surface using a mixture of plain white flour and course semolina

Turn the dough out onto the floured surface and punch down slightly, then cover with a tea towel for 15 minutes whilst you pre-heat the oven to 190C (preferably with a round, pizza tray or stone in it so that is warmed for the pizza too)

Once the oven is pre-heated, remove the pre-heated tray/stone and transfer 1/3 of the pizza dough to it

Using your fingers, spread the dough on the base of the tray until you have the desired thickness - remember the pizza will rise slightly so do it thinner than you want the end result, if you want dominos style pizza, make sure your crusts are quite defined for dipping

Pop the pizza base (un-topped) into the oven for 5 minutes to pre-bake

After 5 minutes, remove base from oven and top with your favorite toppings

Once topped, return to the oven for 20 minutes, or until toppings are browned and cooked

Remove from the oven and allow to cool before tucking in with some garlic dip

This dough recipe makes 3 large pizzas; you can freeze the dough raw, or make a 3 pizzas from it

How to make Dominos style pizza at home:
1. Mix the water, yeast and honey in a bowl until they begin to foam. The water should be warm to touch.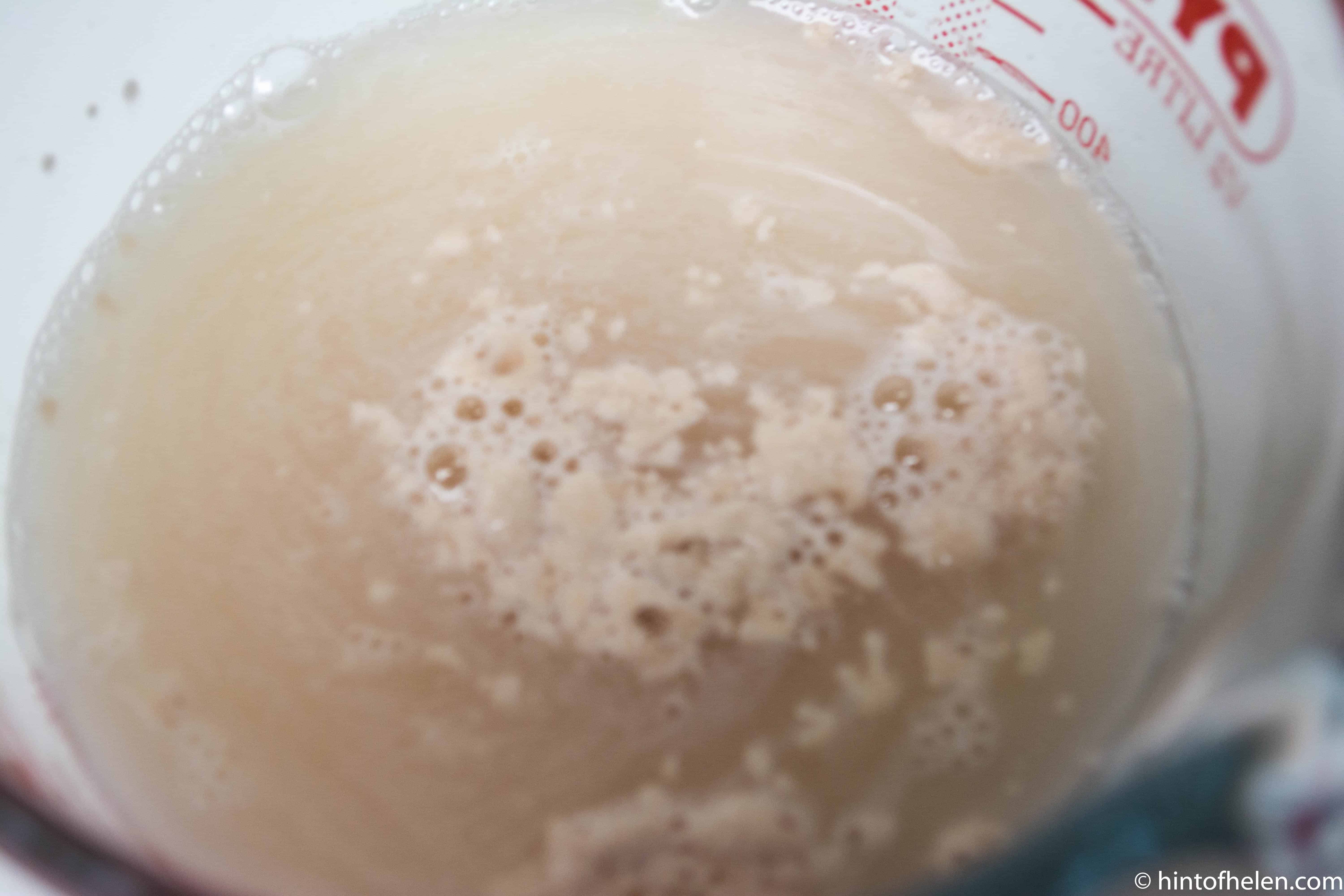 2. In a stand mixer, add the flour and garlic and onion powder, then add the yeasty waster mixture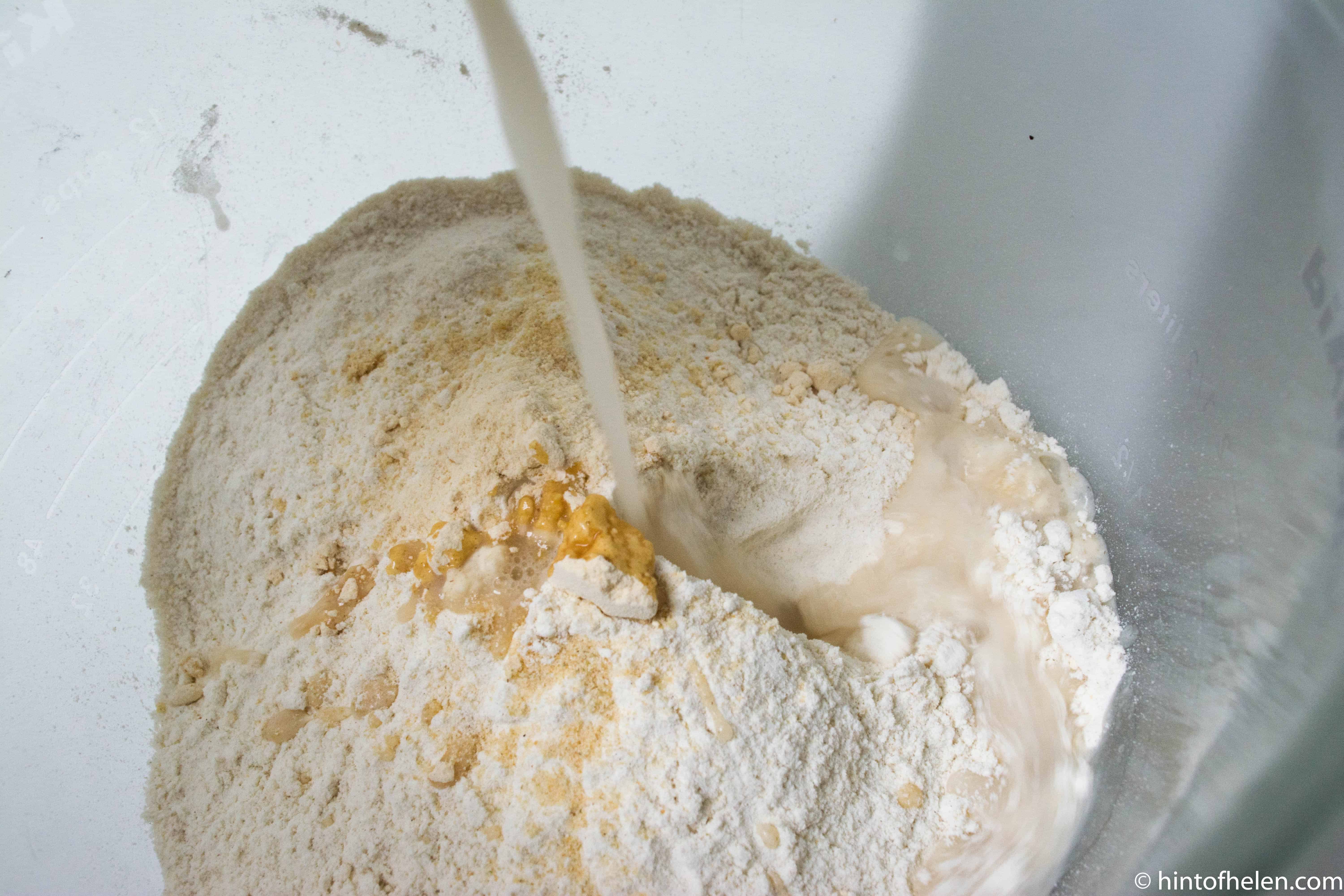 3. Mix on high with a dough hook for for 8 minutes, until the dough has come together to form a springy bal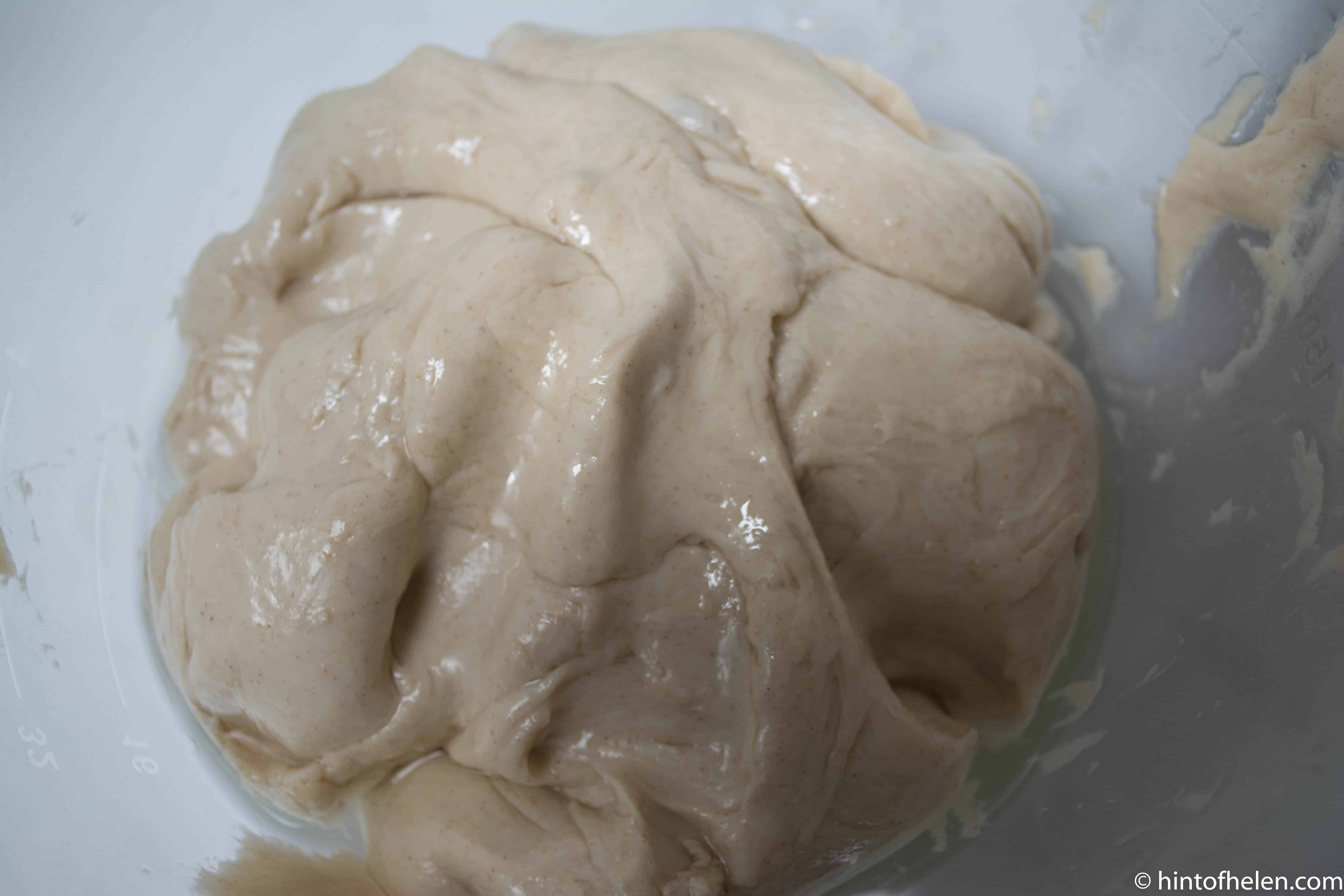 4. Pour oil into the bowl and toss the dough so it is coated in oil (do not knead further). Cover the bowl of dough and leave to rise in warm place for 30 minutes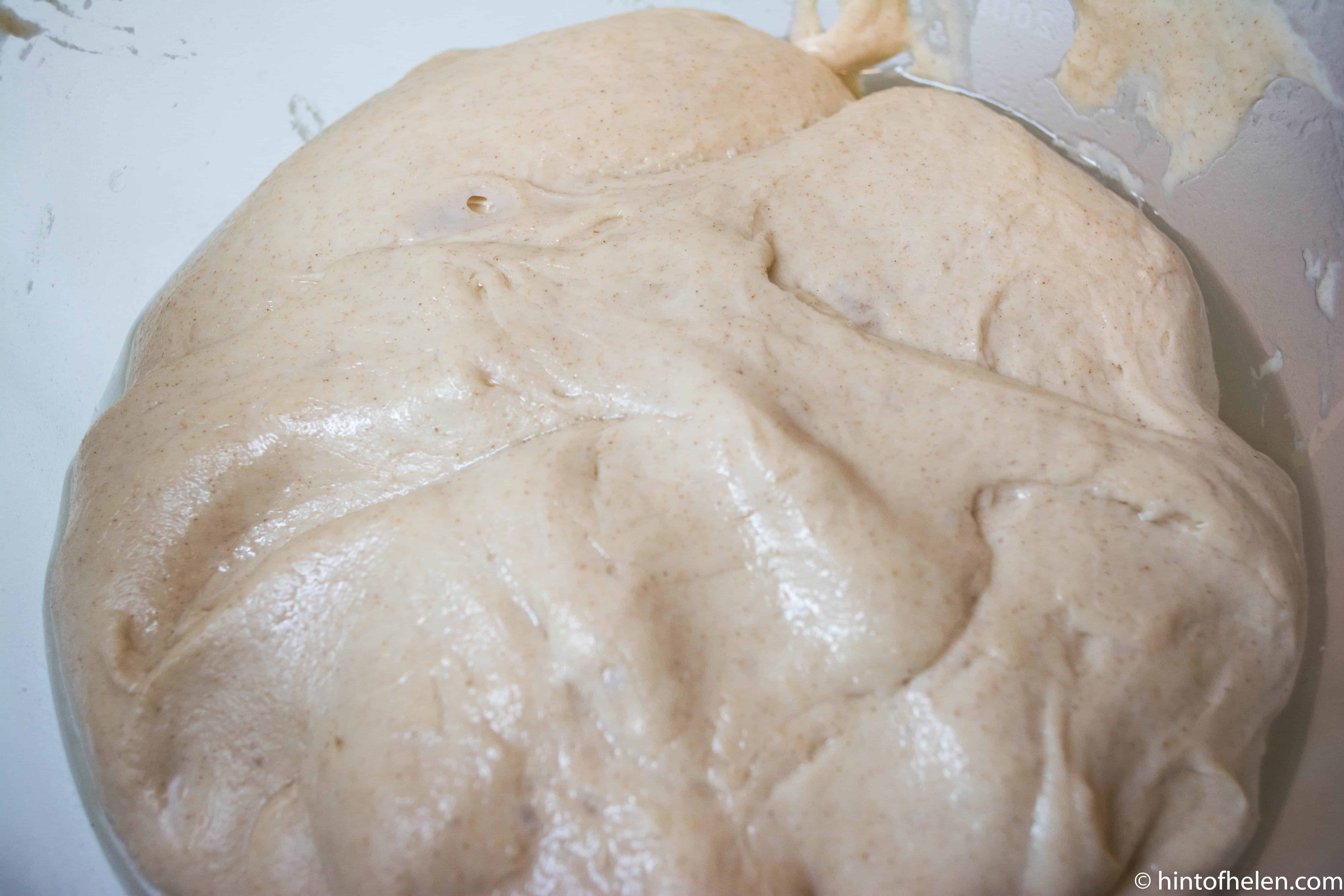 5. After 30 minutes, flour a work surface using a mixture of plain white flour and course semolina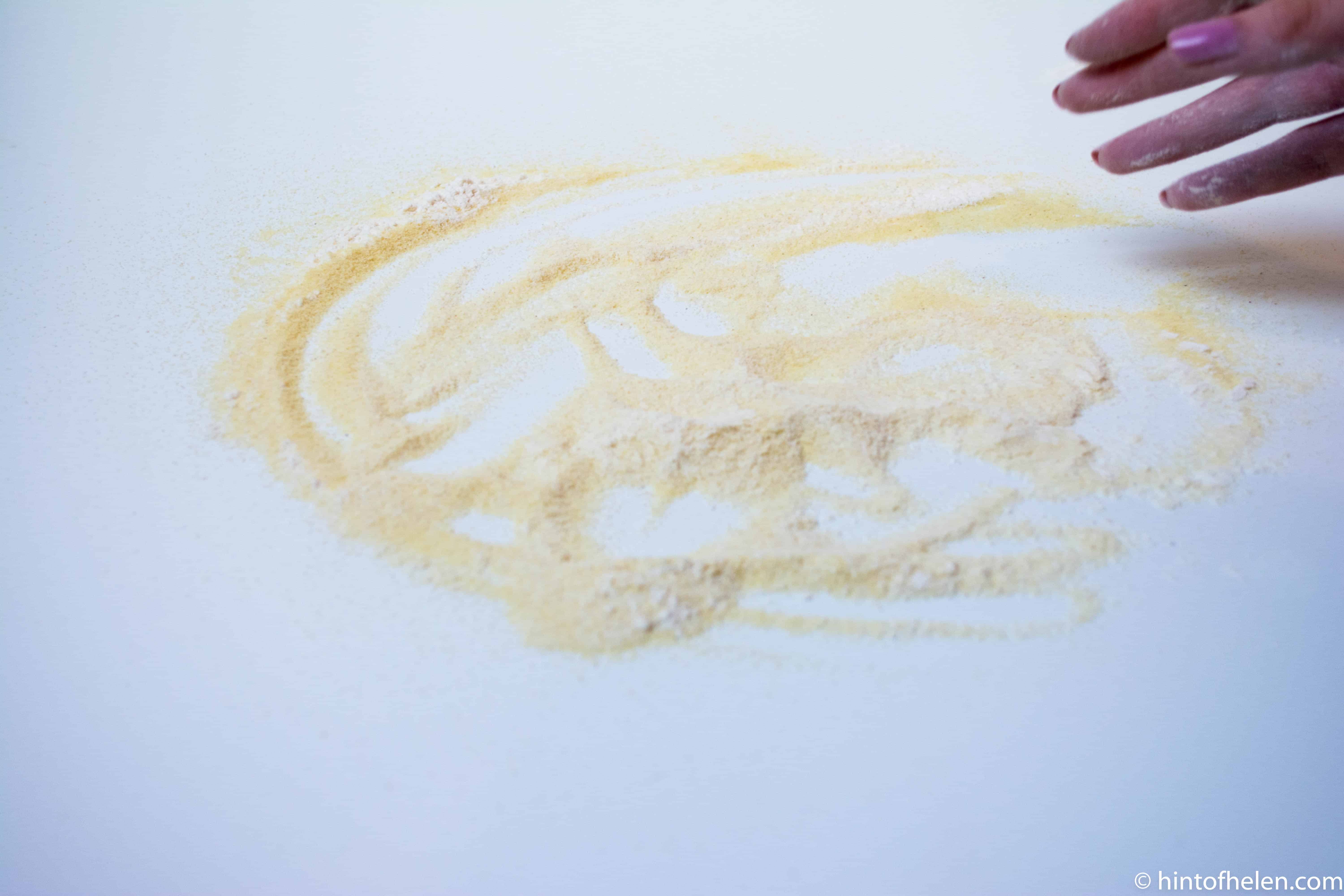 6. Turn the dough out onto the floured surface and punch down slightly, then cover with a tea towel for 15 minutes whilst you pre-heat the oven to 190C (preferably with a round, pizza tray or stone in it so that is warmed for the pizza too)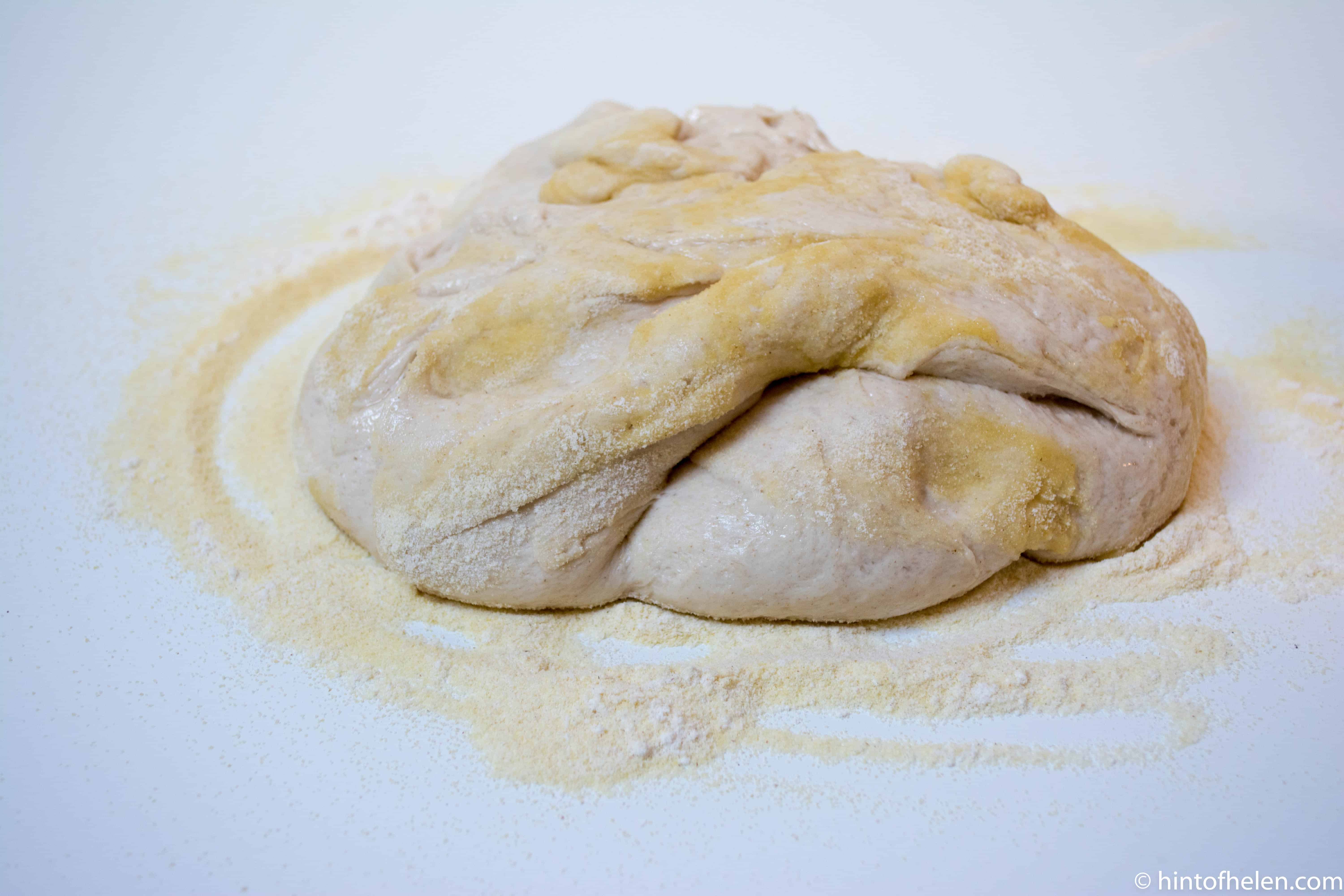 7. Once the oven is pre-heated, remove the pre-heated tray/stone and transfer 1/3 of the pizza dough to it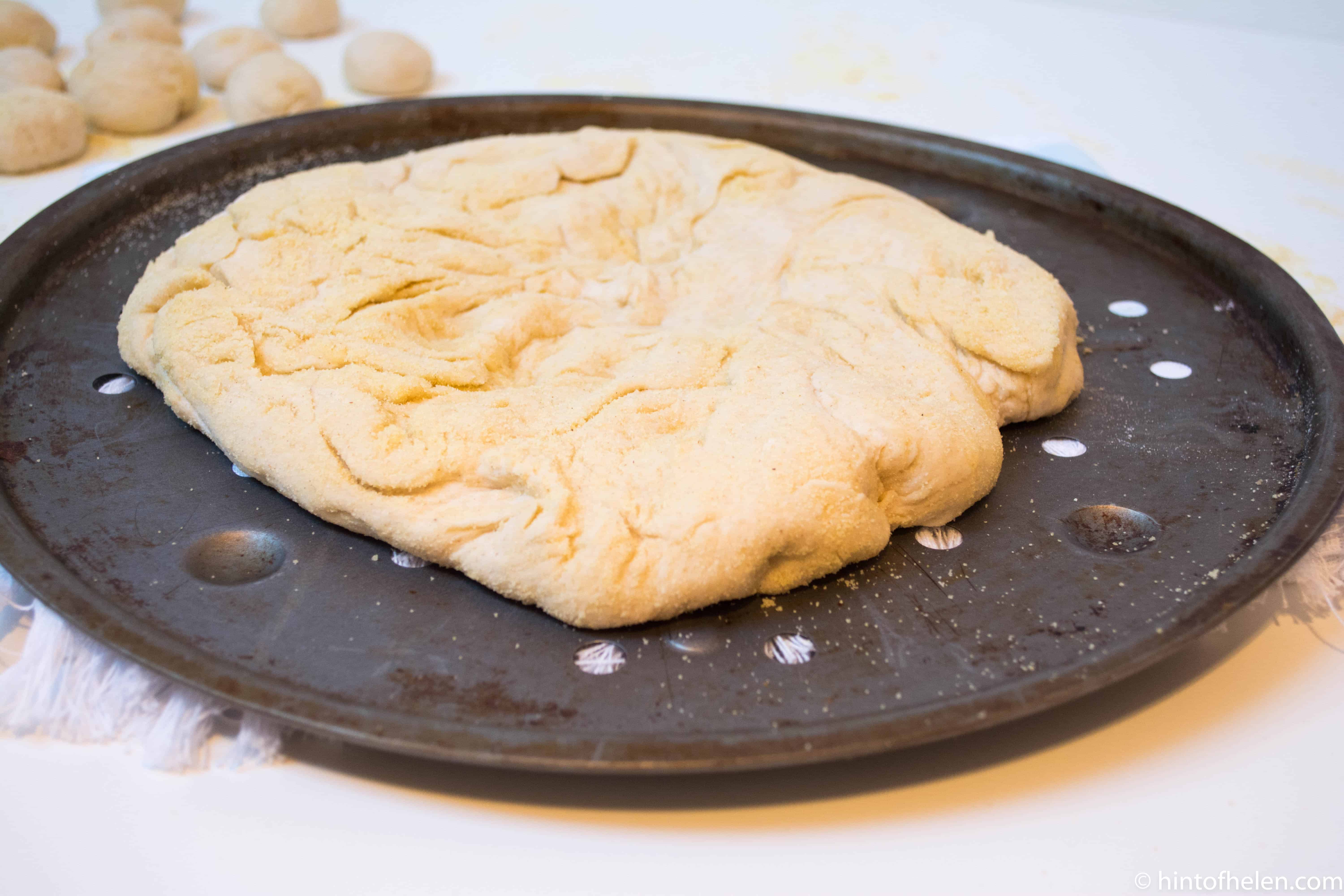 8. Using your fingers, spread the dough on the base of the tray until you have the desired thickness - remember the pizza will rise slightly so do it thinner than you want the end result, if you want dominos style pizza, make sure your crusts are quite defined for dipping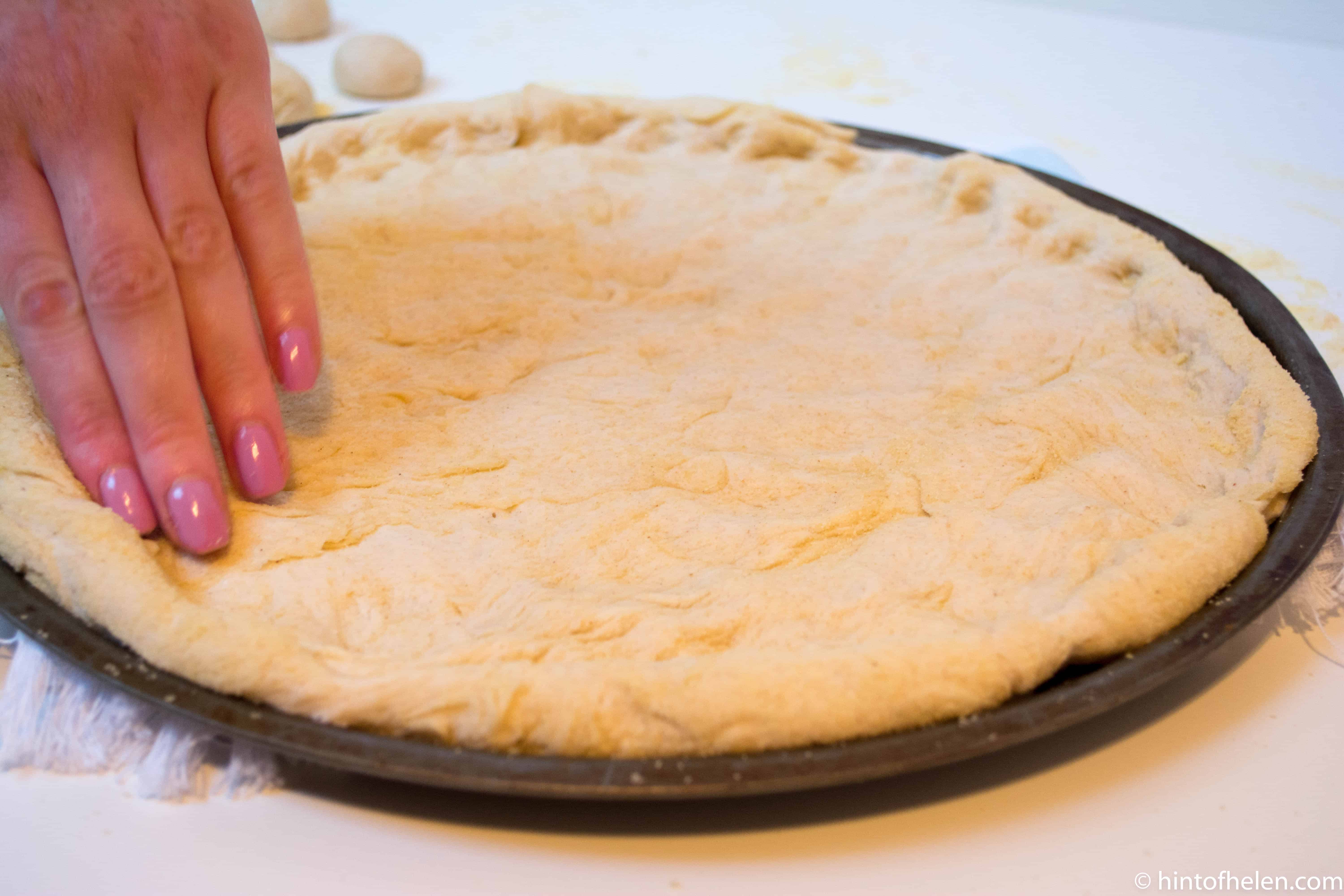 9. Pop the pizza base (un-topped) into the oven for 5 minutes to pre-bake, after which it should look like this: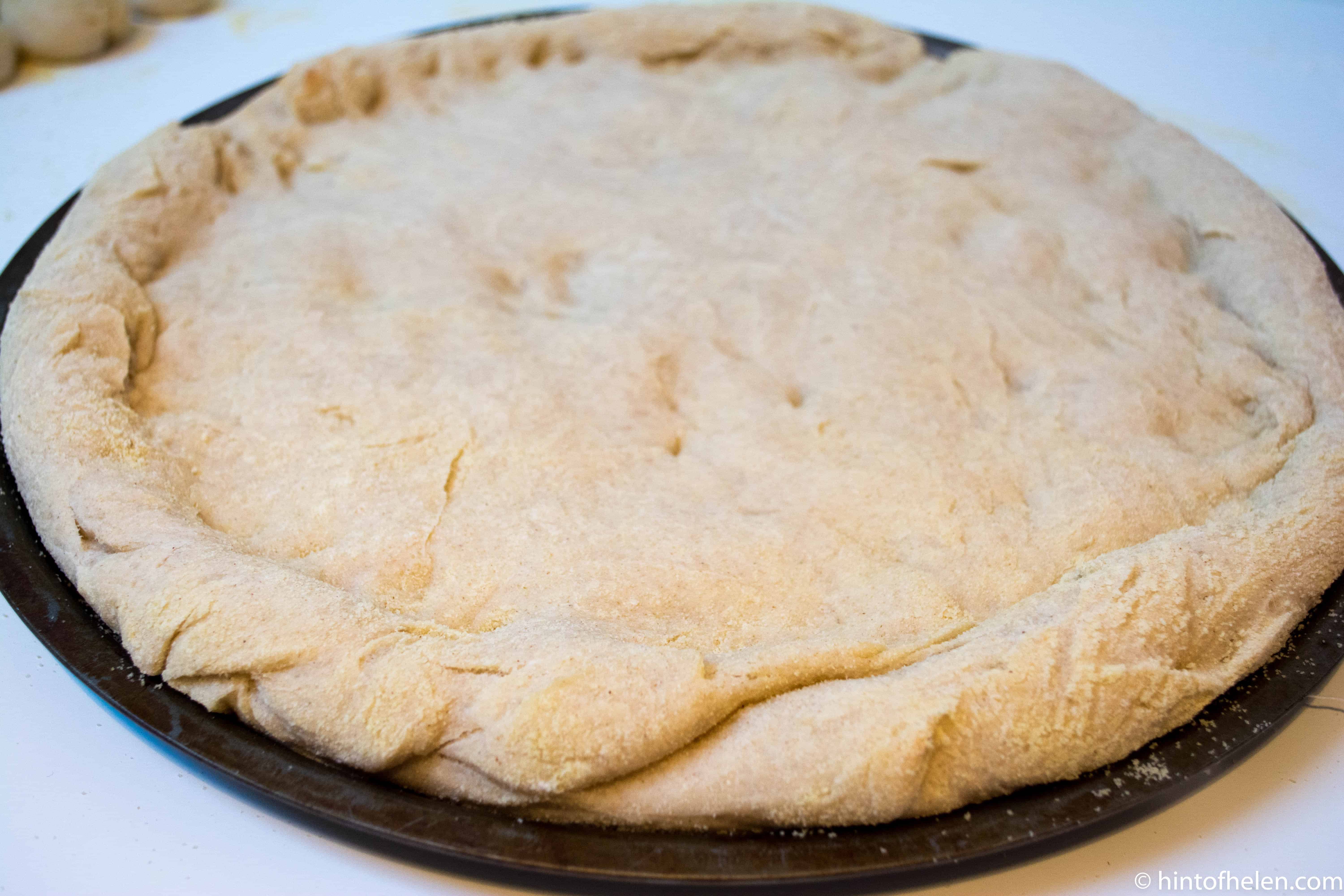 10.  After 5 minutes, remove base from oven and top with your favorite toppings. Once topped, return to the oven for 20 minutes, or until toppings are browned and cooked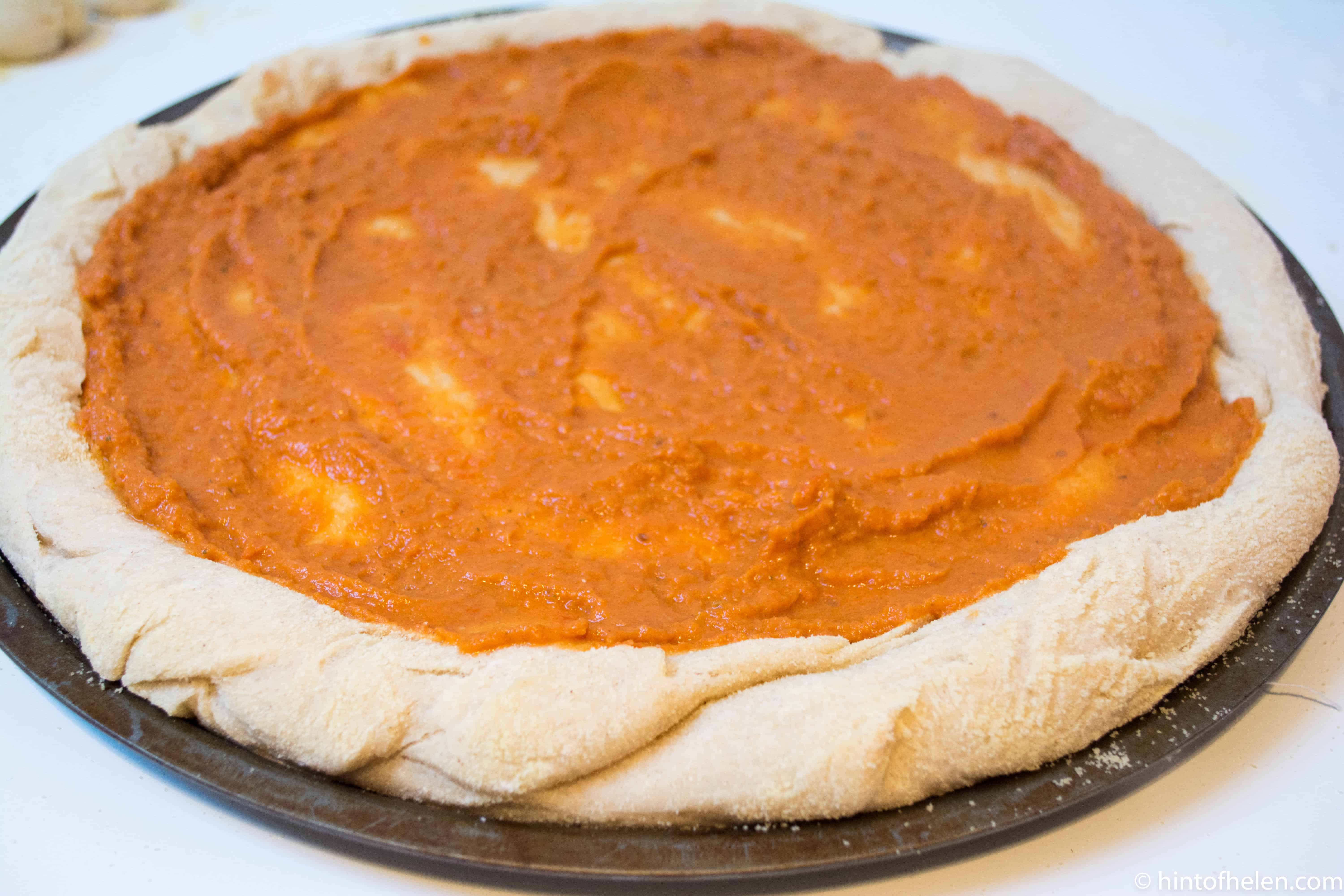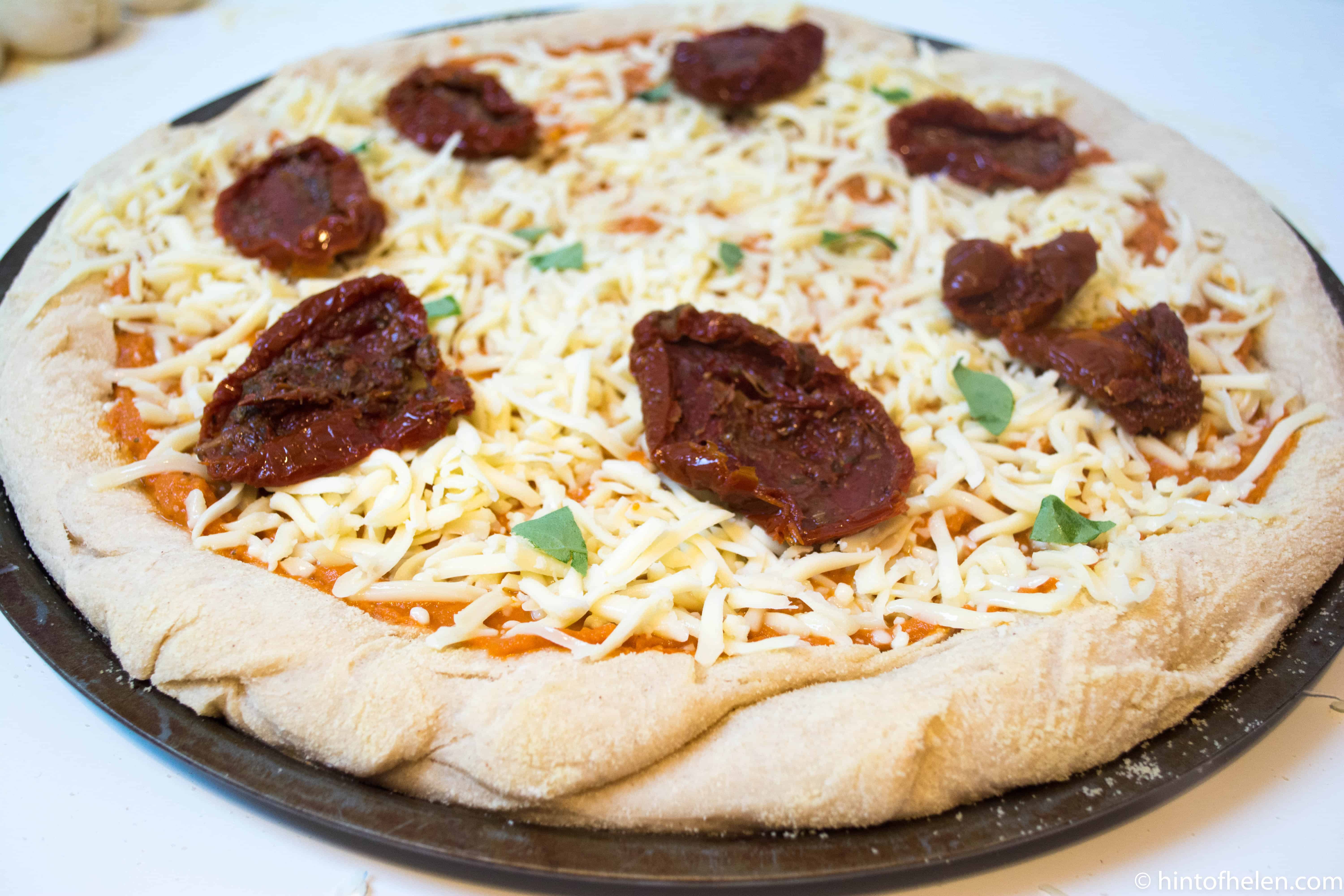 11. Remove from the oven and allow to cool before tucking in with some garlic dip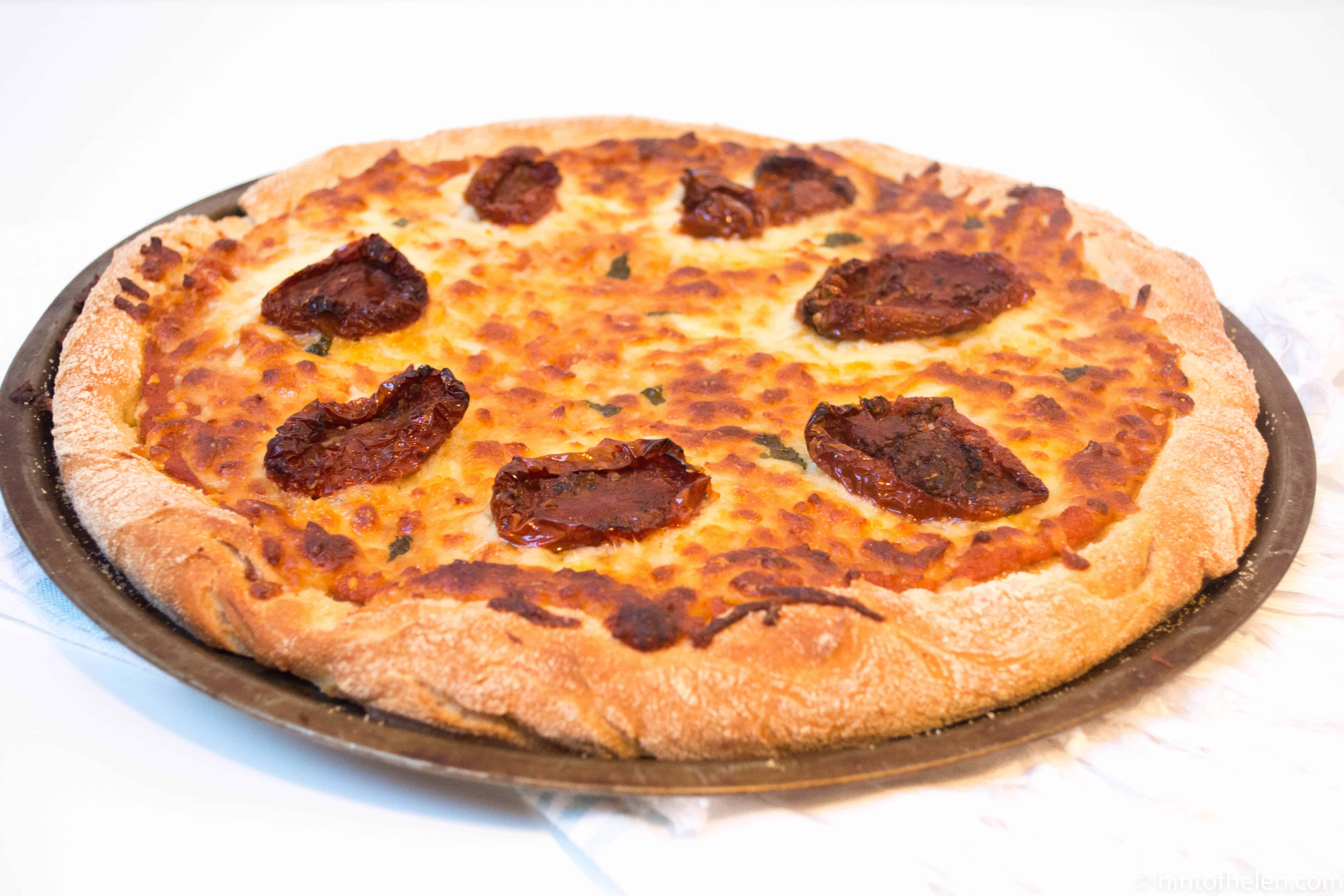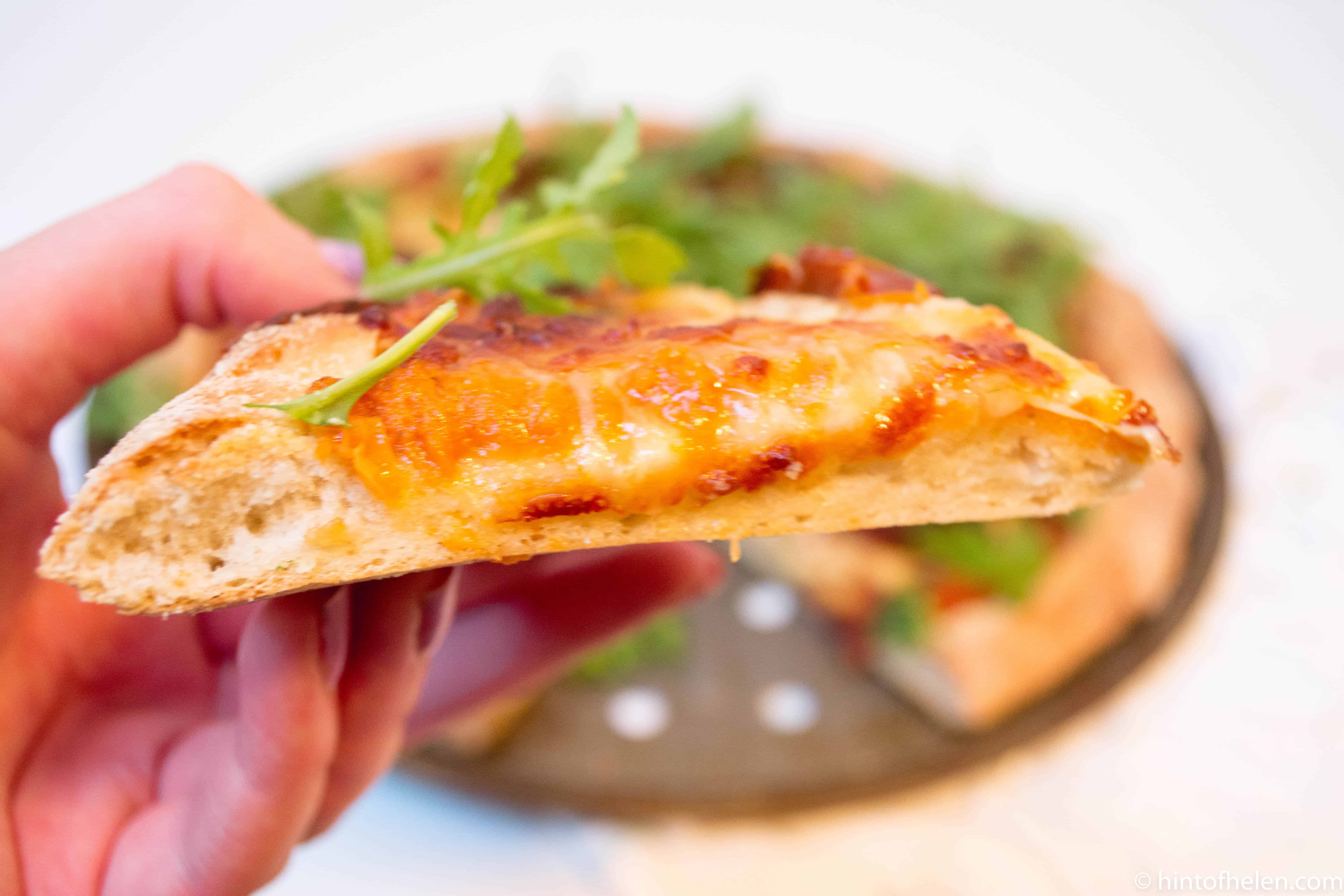 Planning a Fakeaway? Pair your pizza with homemade salt and pepper chips for the ultimate combination of Dominos pizza + Chinese style chips! Let me know in the comments below any fakeaway recipes you'd like me to post next: