Caribbean rice and peas is super easy to make and so delicious.
The coconut brown rice is jam packed with black beans, spring onions and thyme for a subtly delicious rice – perfect for pairing with curries and stews.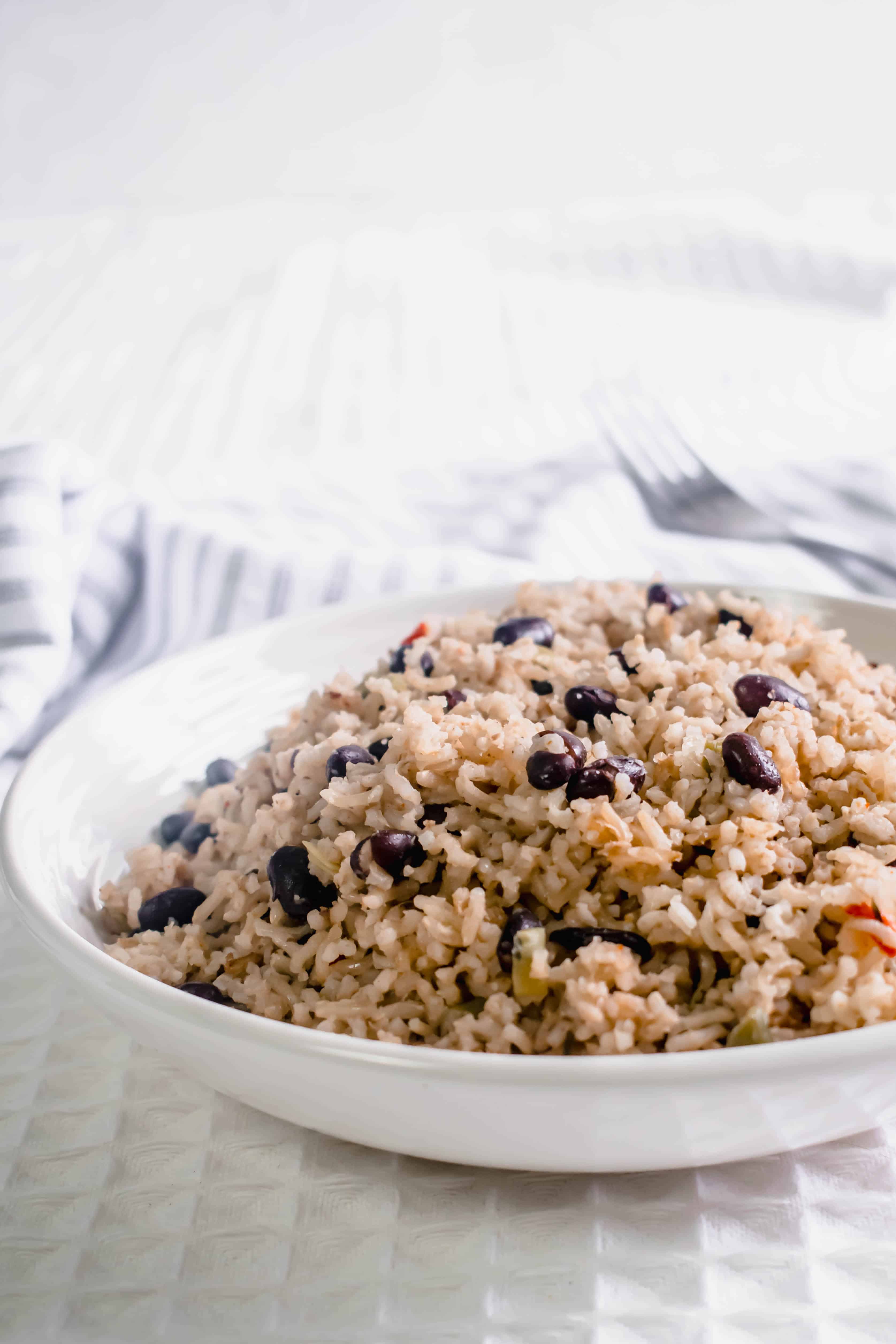 There are lots of rice and peas recipes floating around – but this is my version. Over the years i've tried many different methods to make this dish and this is my favourite.
With brown basmati, the rice has a nice bite and rich, almost nutty flavour. I choose to chop and add a scotch bonnet to my rice – but this is of course optional.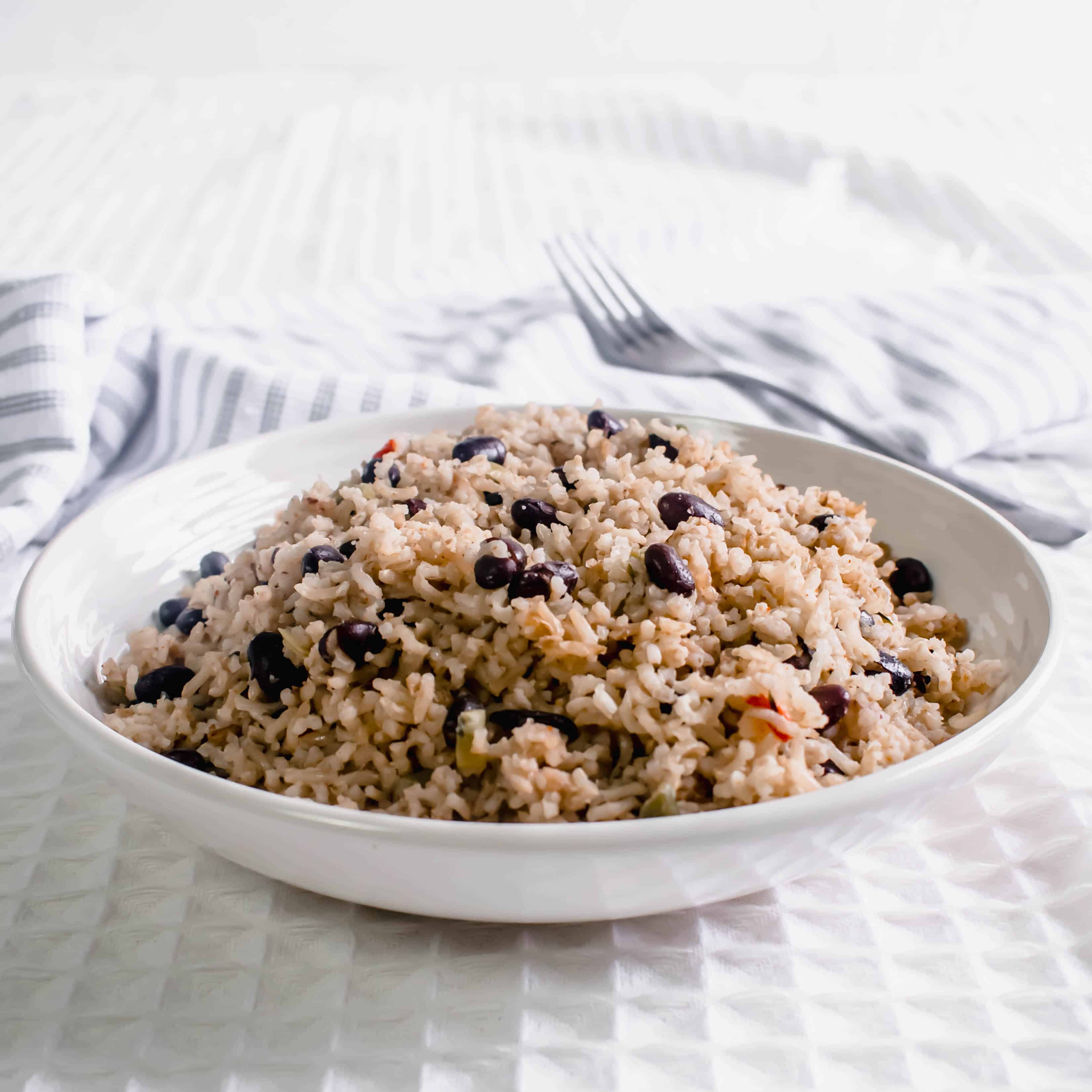 Rice dishes like rice and peas really take a good dinner to an amazing one. Pairing a curry with the perfect rice side, rather than bland plain rice, makes all the difference.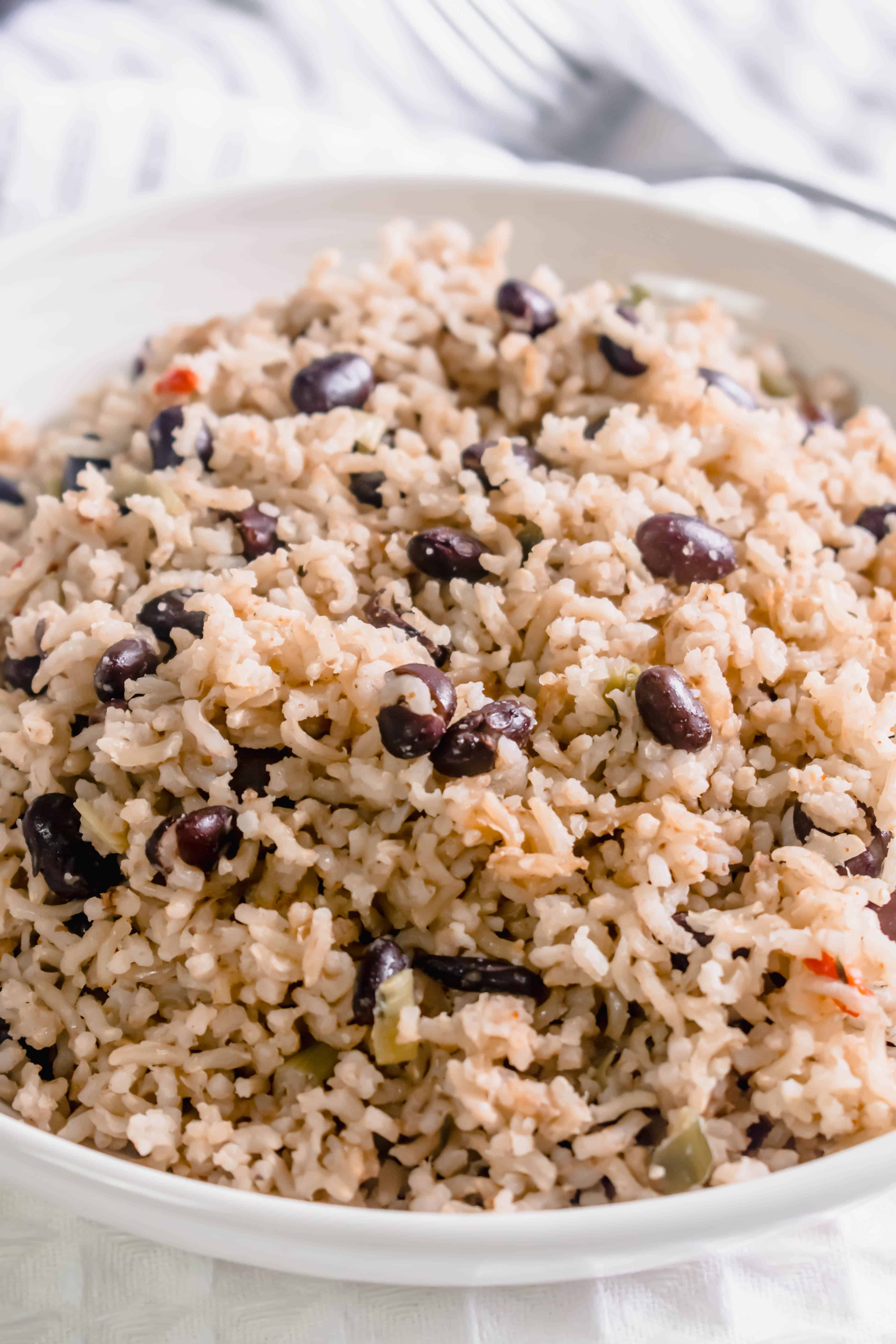 How To Make Easy Rice And Peas On The Stovetop/Hob
Scroll down for recipe card and ingredient list.
1. Rinse the rice as per packet instructions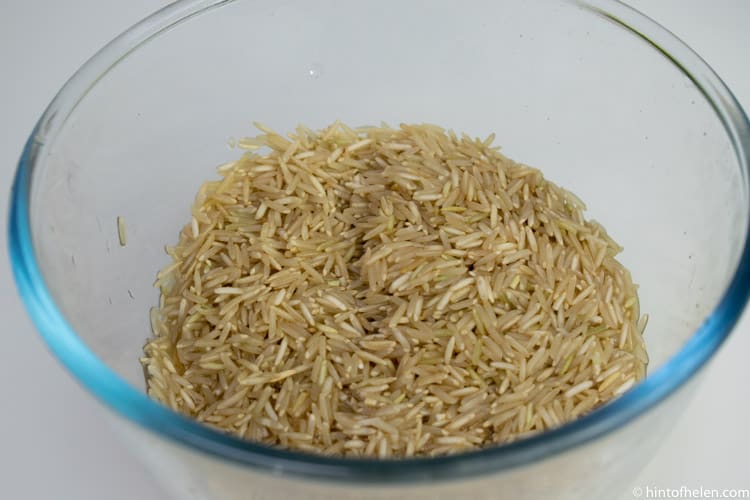 2. Add all ingredients to a large pan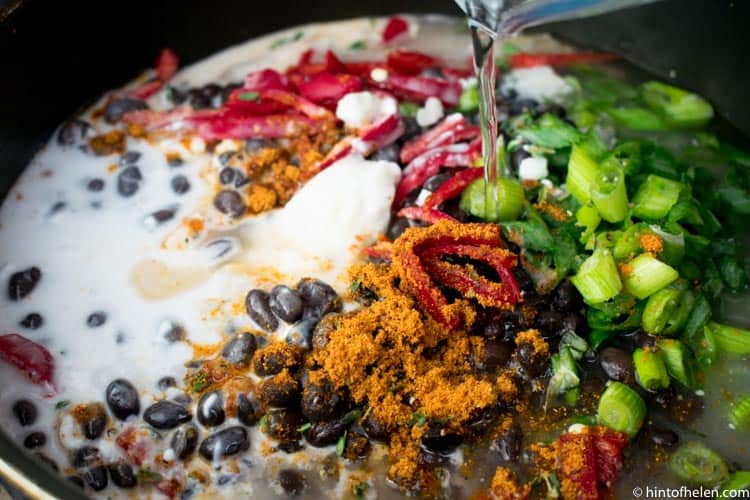 3. Turn the heat up and bring to boil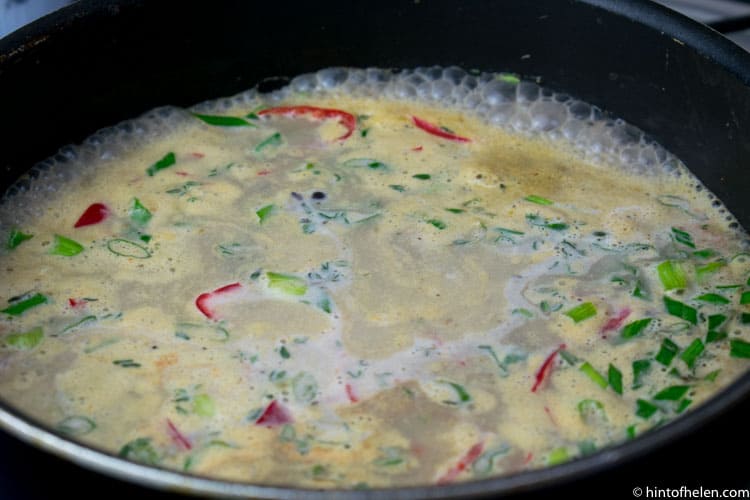 4. Once boiling, turn the heat down to low and put a lid on the pan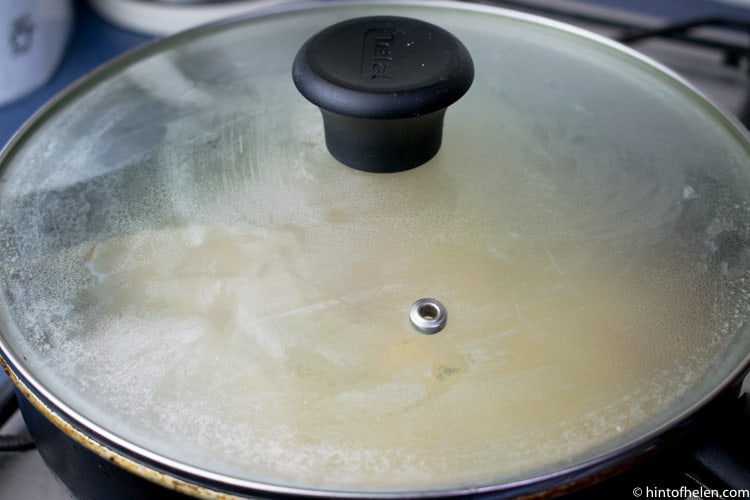 5. Cook the rice on LOW for 30 minutes – stirring halfway through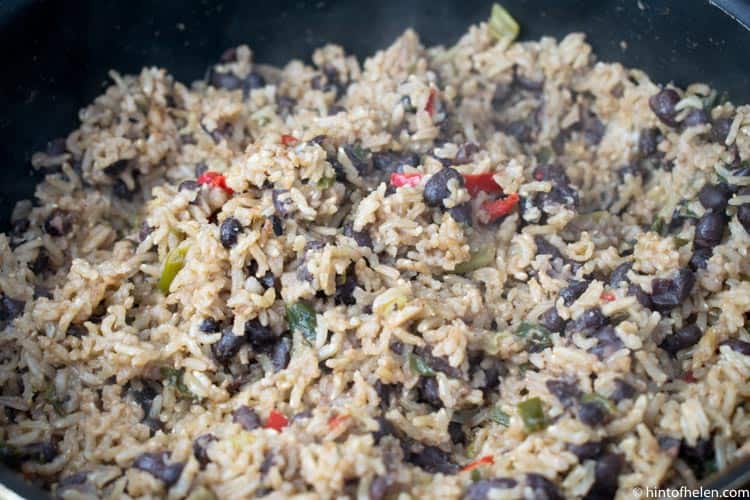 6. After 30 minutes, the rice should be cooked and fluffy with no remaining liquid. Remove from the heat, serve and enjoy!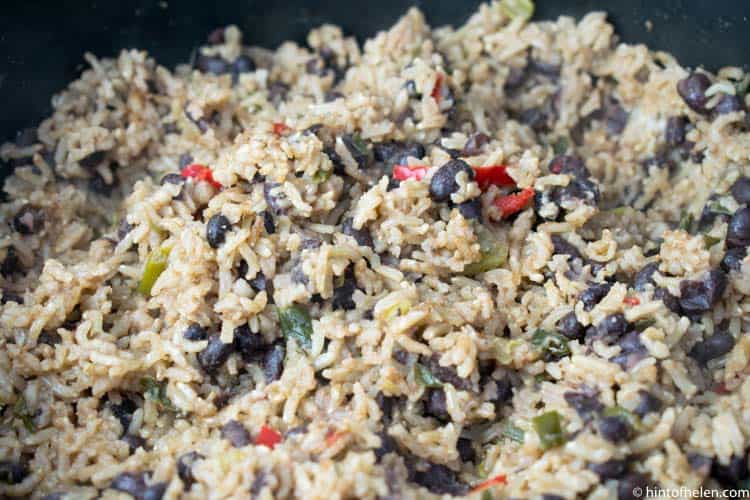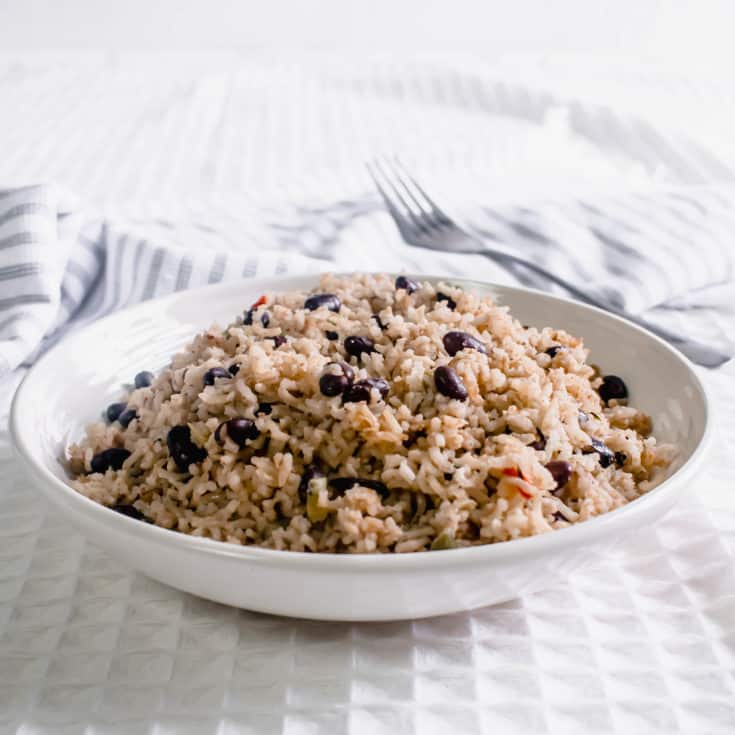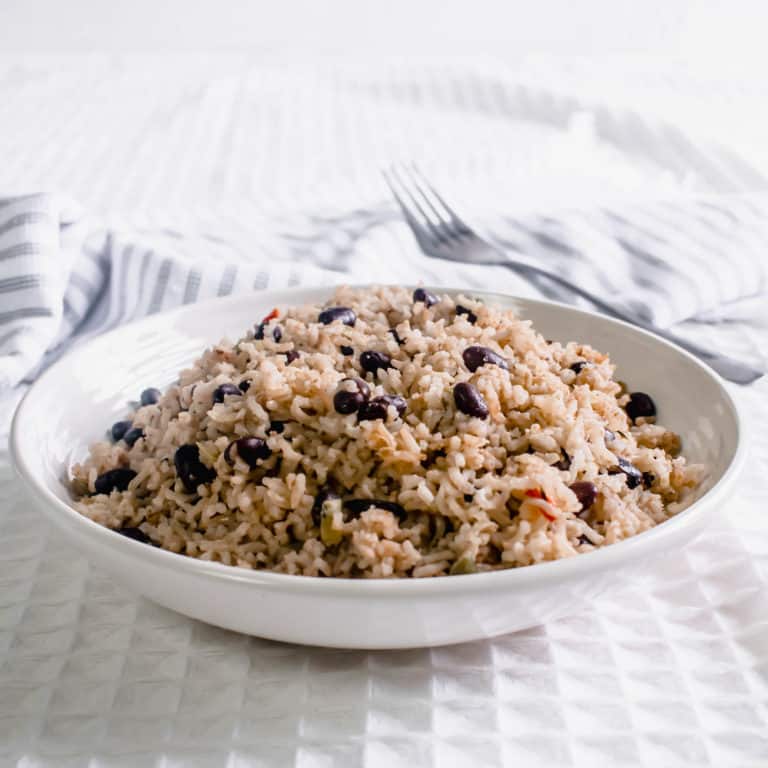 This delicious rice and peas recipe is super easy to make - combine all the ingredients in a pan and cook.
Ingredients
200g Brown Basmati Rice, (rinsed and washed)
400ml Coconut Milk
1 Tsp Salt
1/2 Tsp All Purpose Seasoning
1 Sprig Thyme
400ml Tin Black Beans, (drained, but not rinsed)
1 Red Chilli, (preferably scotch bonnet, but use what you have)
3 Chopped Spring Onions
150ml Water
Instructions
Start by chopping your spring onion and chilli - and rinsing your rise following the instructions on the packet.
Add ALL ingredients to a large pan
Bring the pan to boil, then reduce the heat to lowest possible - cover and cook for 30 minutes.
Check the rice after 15 minutes and give a quick stir - return the lid and continue to cook for the remaining 15 minutes.
Check back after 30 minutes - the rice should be fluffy and cooked.
Remove from the heat, serve and enjoy!