To many Nando's serve one of the best chicken burgers available – home of the hangover and lazy Sundays. But have you ever thought about making your own Nandos chicken burger at home?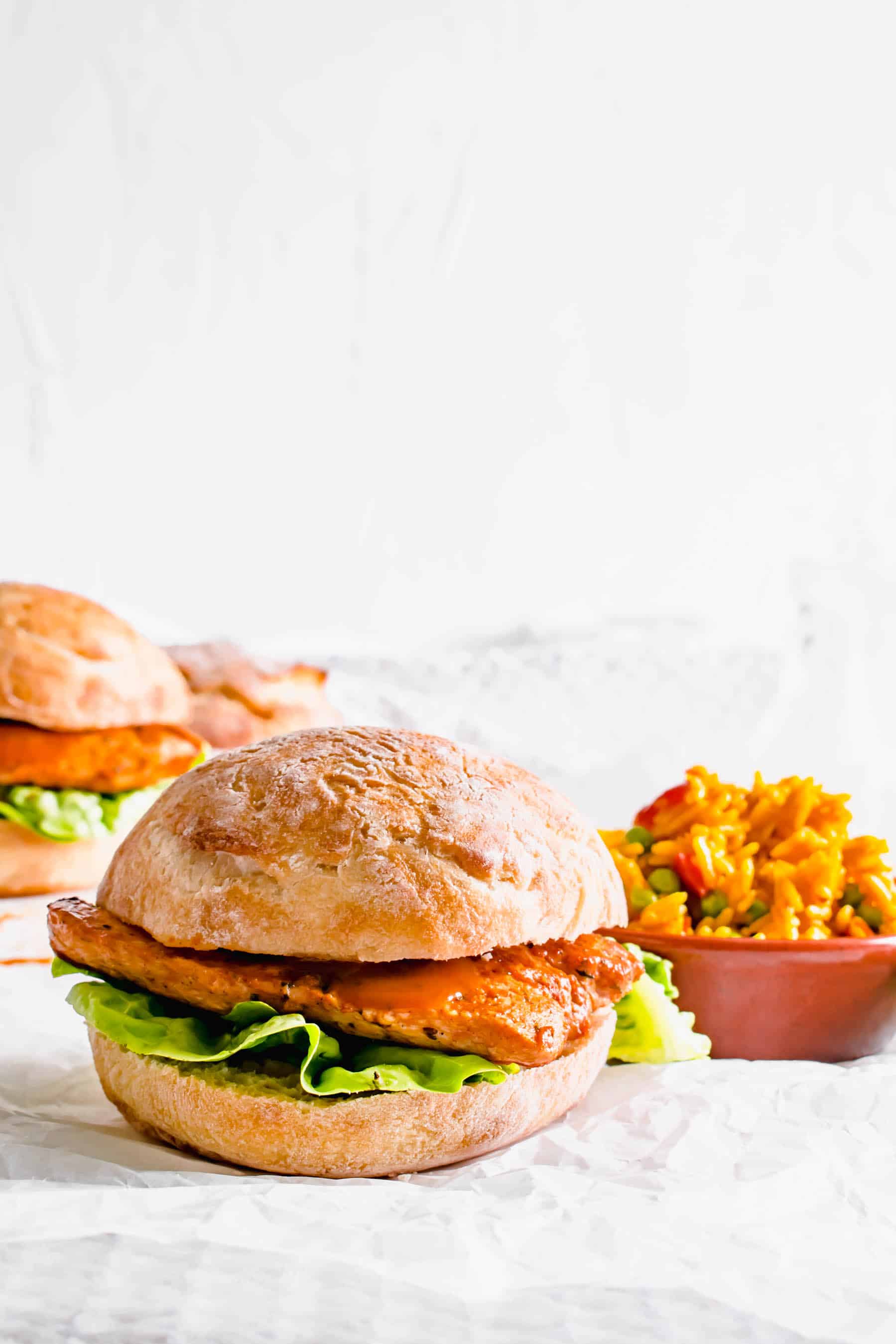 These peri peri chicken burgers are simple and quick to cook – making them a go-to dinner in our house.
You can use any bun you wish of course, but Nandos tend to use a tougher Portuguese style bun. In all honesty, I don't love the Nandos buns – and find the alternatives you can use at home nicer.
I either use ciabatta buns or garlic ciabatta buns.
Tesco sell a pack of 8 Garlic Ciabatta slices which I instantly thought would be great for this burger. The addition of garlic makes this burger AMAZING.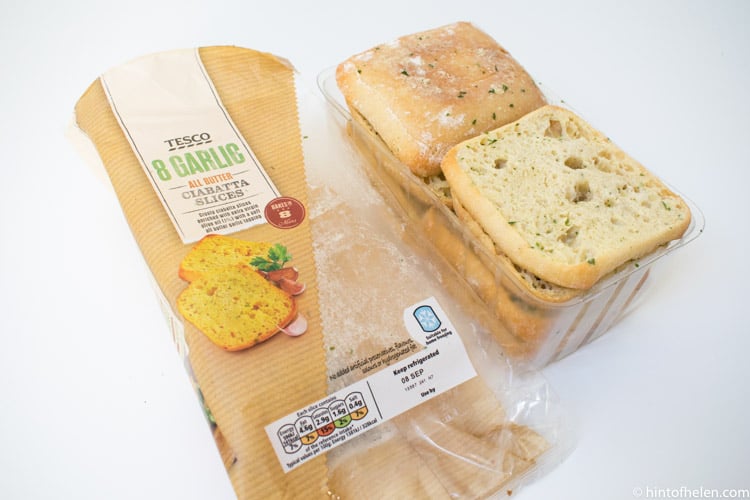 Nando's have a range of sauces and marinates in supermarkets, which i use below to make the burger super saucy. You can choose from a range of spice levels (same as in the supermarket). Today i used the Medium Peri Peri Marinade (only £2 for a bottle – great!)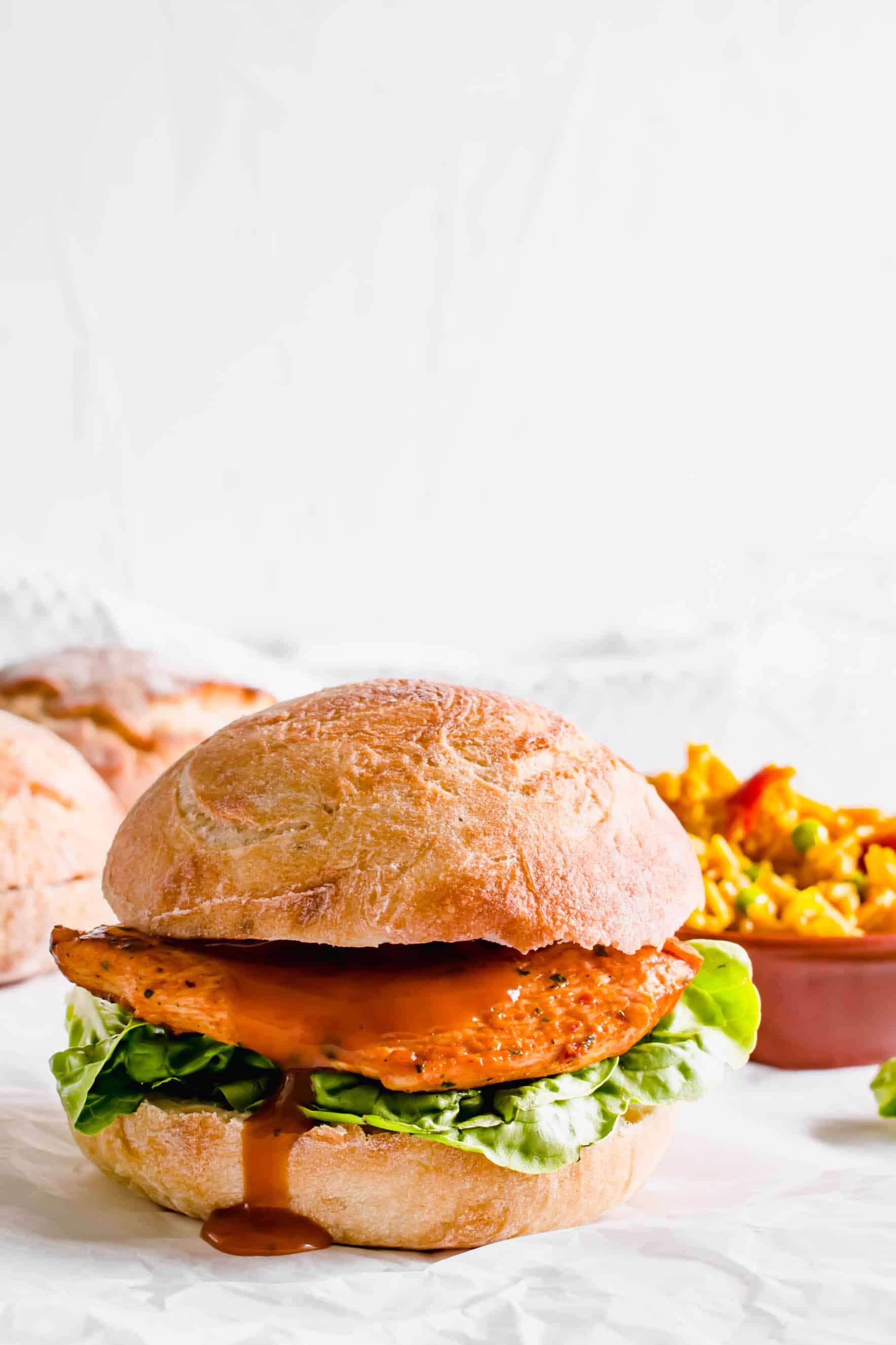 How to make a Nando's Style burger at home:
Scroll down for printable recipe and ingredients
1. In a bowl, mix together the 'chicken spice mix' ingredients, set aside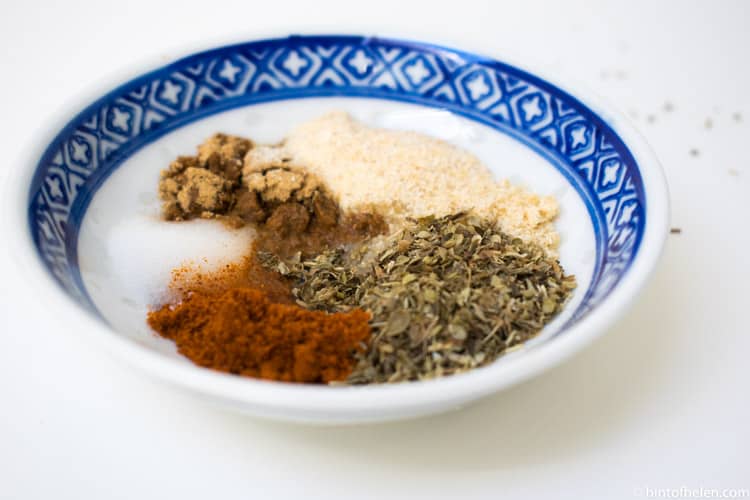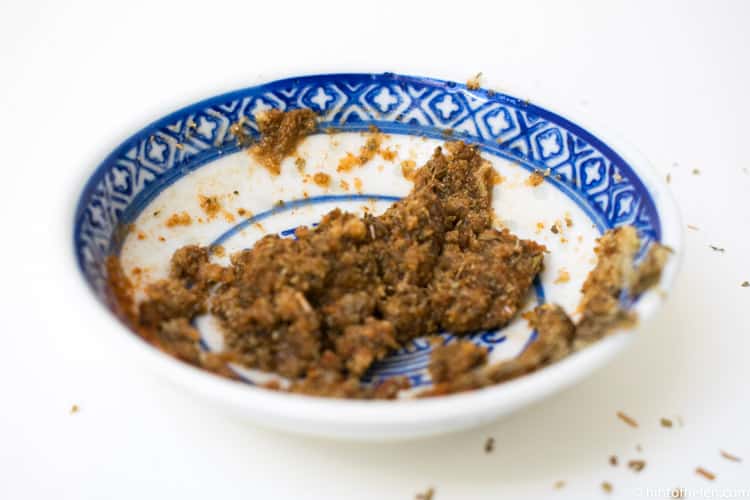 2. Trim any fat or access from your chicken breasts, cover with foil (on a chopping board) or put into a sandwich bag, and bash until flatter and even with a rolling pin.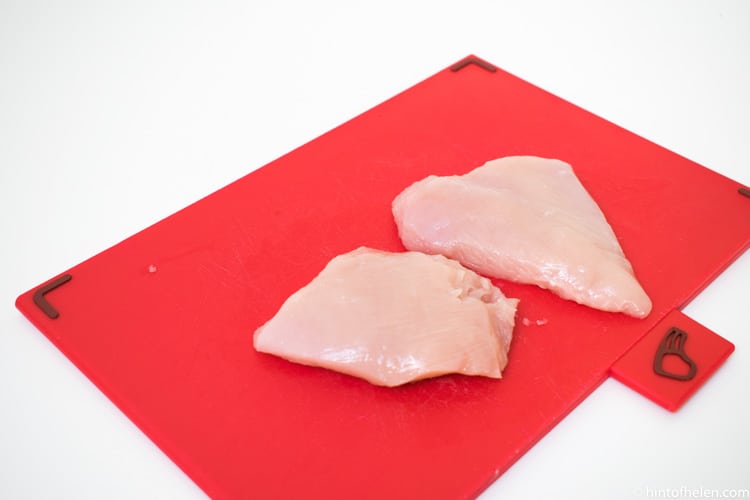 3. Add chicken to the spice rub, mix in and set aside for 30 minutes to marinate.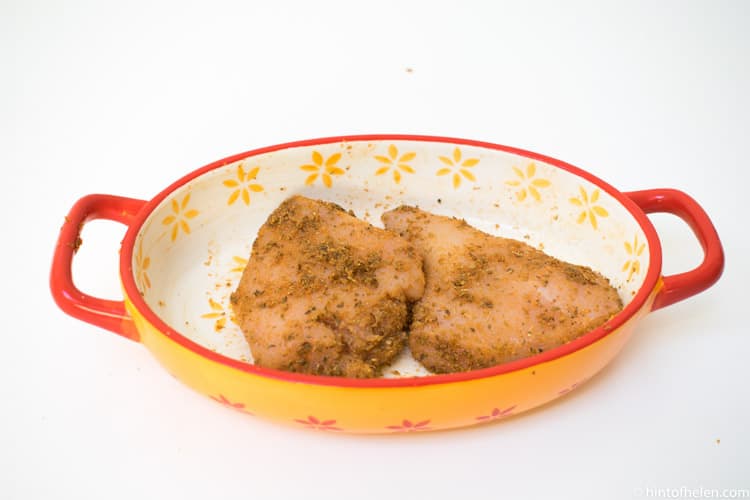 4. Whilst your chicken is marinating, cook the Tesco Garlic Ciabatta Slices as per packet instructions (8 minutes in pre-heated oven). Once cooked, remove from oven and set aside util ready to assemble the burgers later. If you're using ciabatta or other buns – skip this step.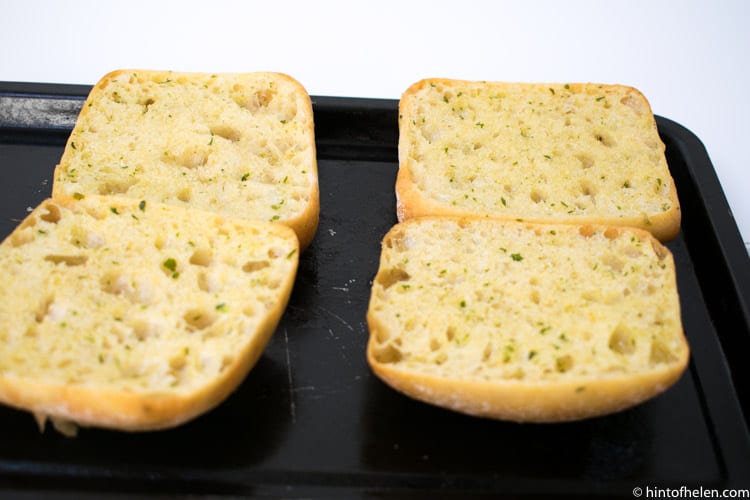 5. Mix the mayonnaise and Nando's marinate (supermarket bottle marinate) together to make the perinaise. Set aside until ready to assemble burger later.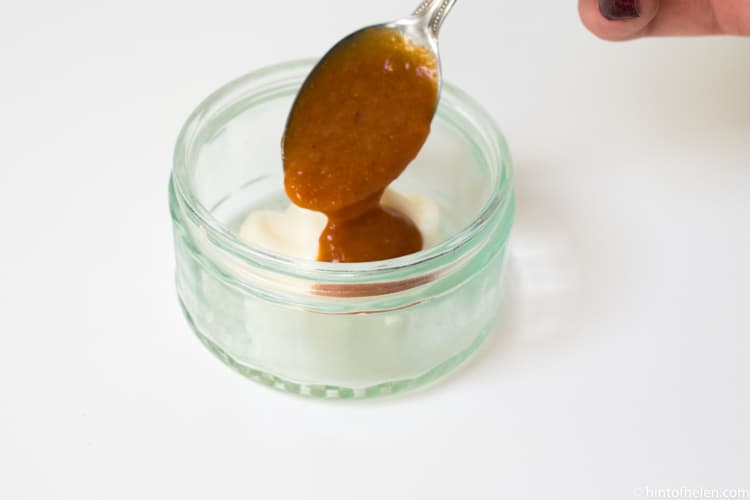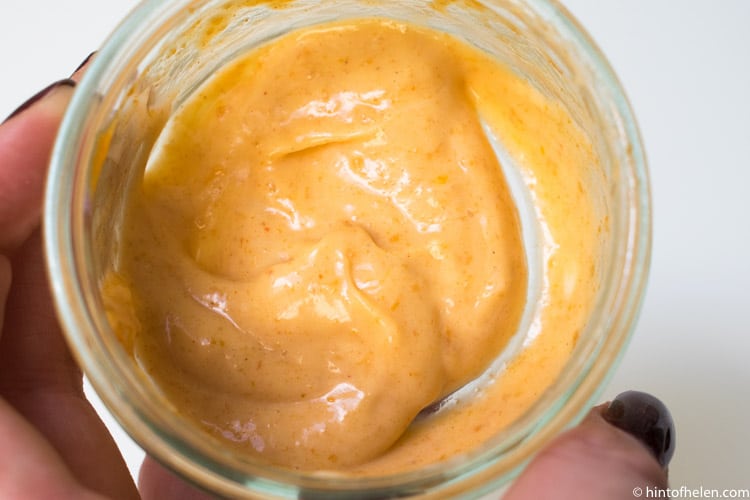 6. Once your chicken has ben marinated for 30 minutes, heat a frying pan to medium with some vegetable or sunflower oil in. Add the chicken breast pieces.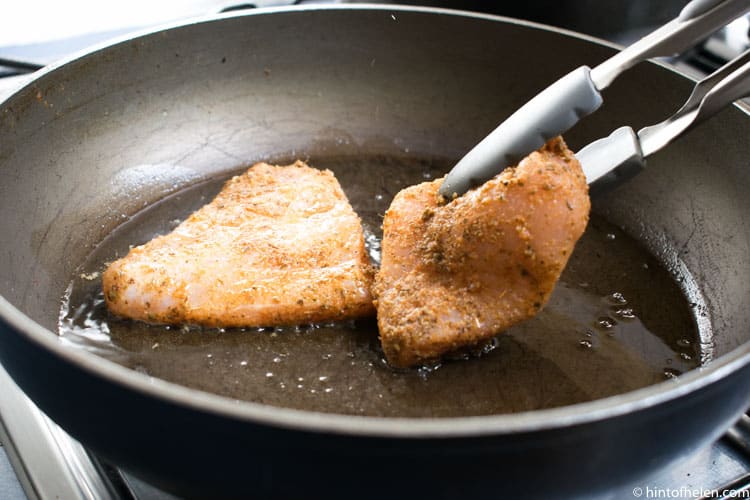 7. Cook until the chicken is cooked through and juicy; turning throughout cooking to ensure nothing sticks to the bottom of the pan or burns.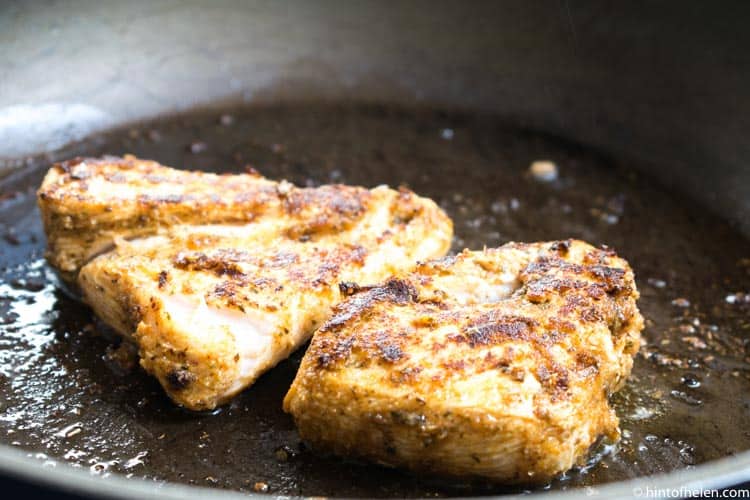 8. Once cooked, turn the hob off (your pan will remain hot for a while, don't worry). Pour about 1 tbsp of Nando's marinate on each chicken breast.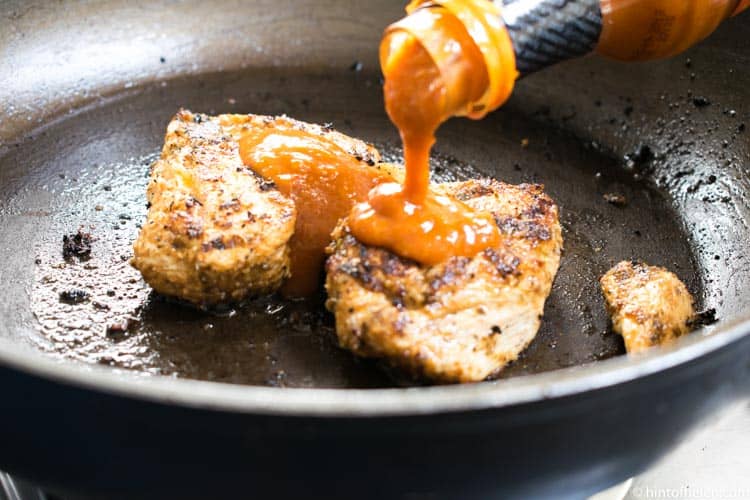 9. Rub the marinate into the chicken using a plastic pastry brush, or back of a spoon, whichever you have to hand.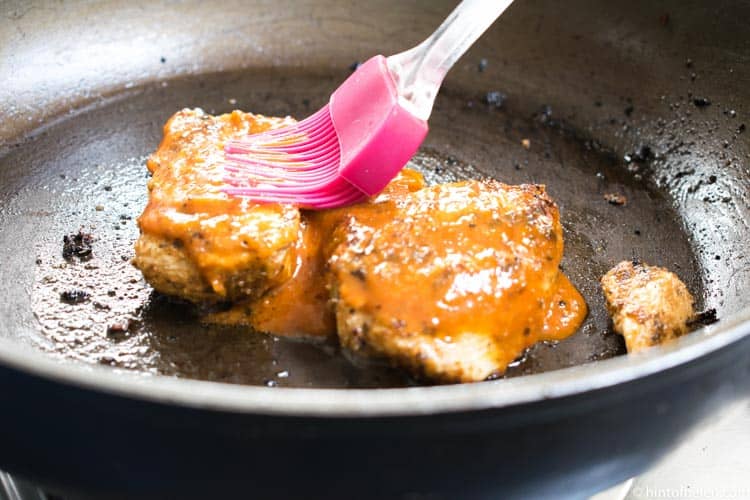 10. Leave the chicken to sit in the pan whilst you begin to assemble the burger. (Remember, the heat should be turned OFF at this stage)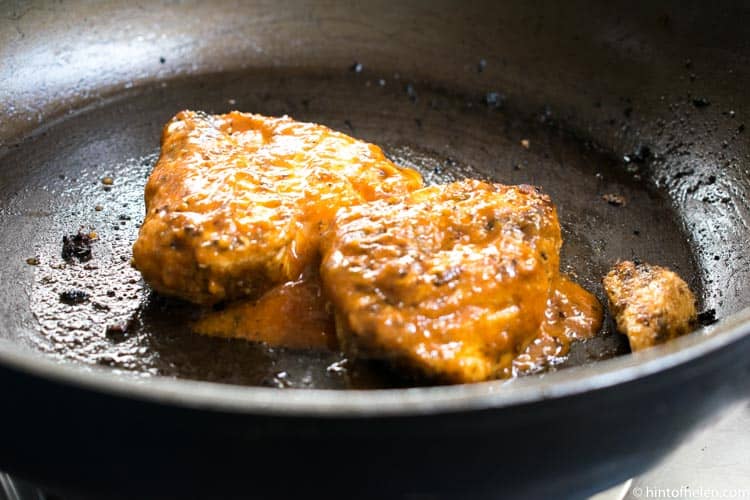 11. Rub the earlier prepared perinase onto 4 slices of ciabatta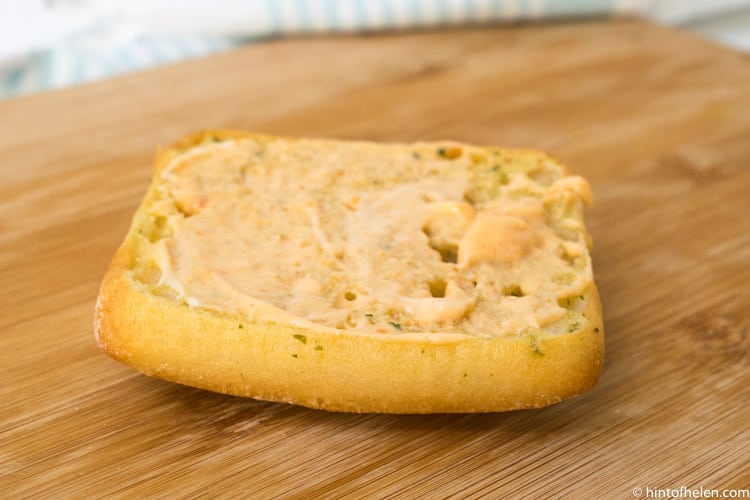 12. Add cheese on top of perinase, then place chicken burger on top.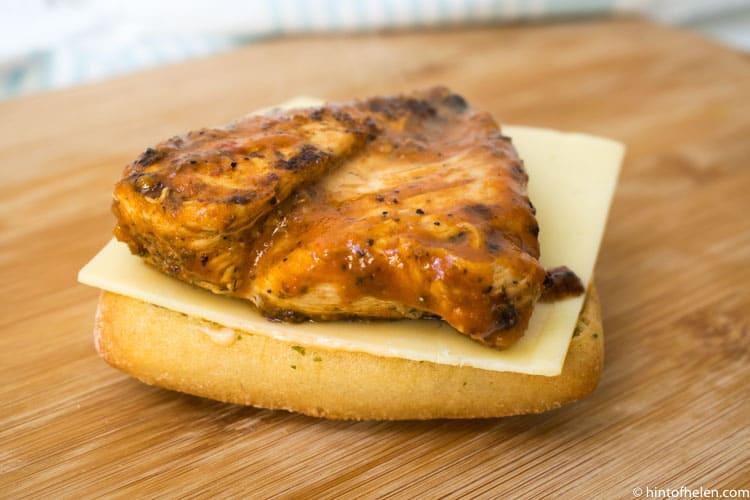 13. Top with lettuce (optional) and another ciabatta slice.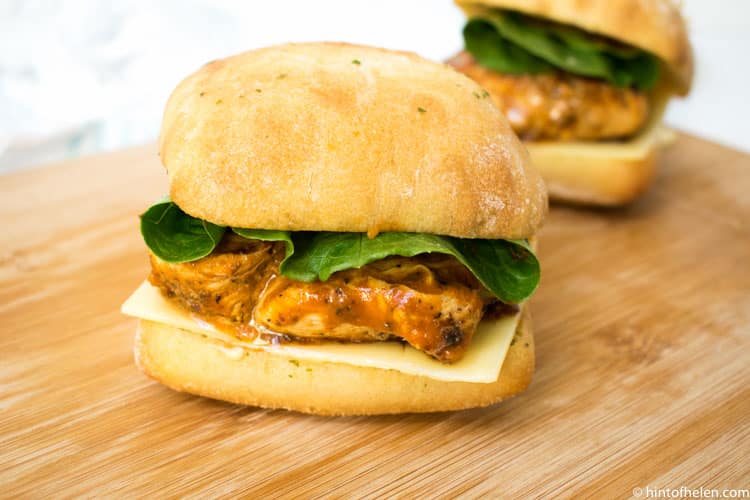 14. Serve with your favorite Nando's style sides, tuck in and enjoy!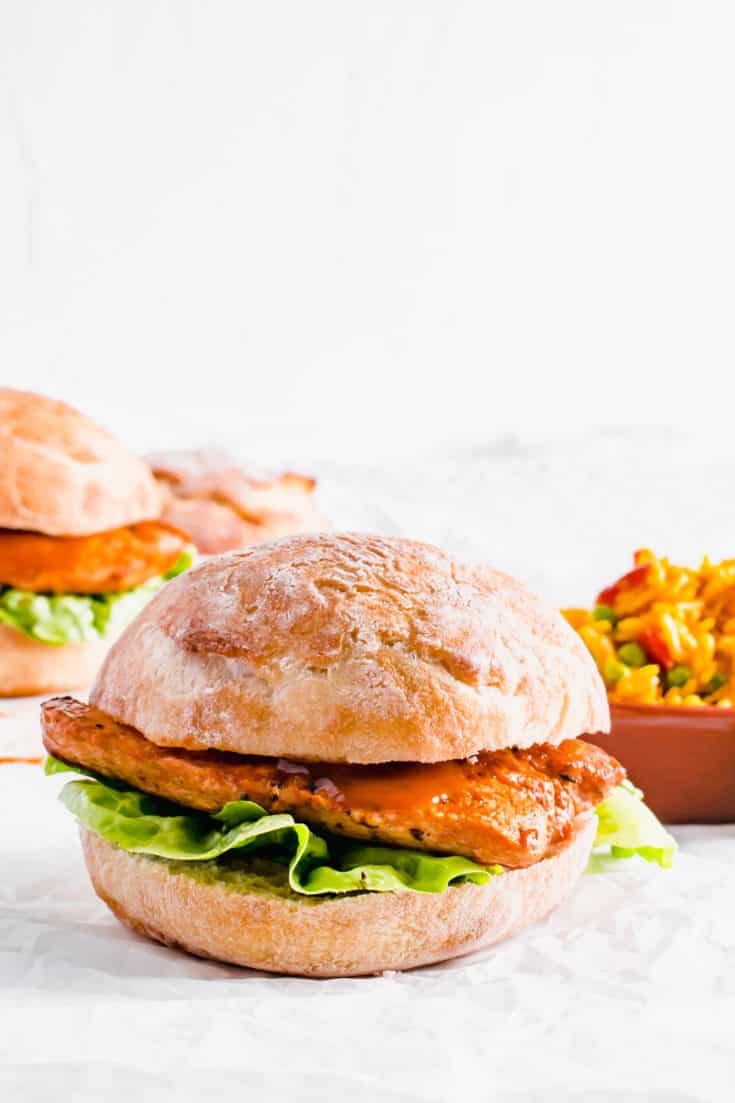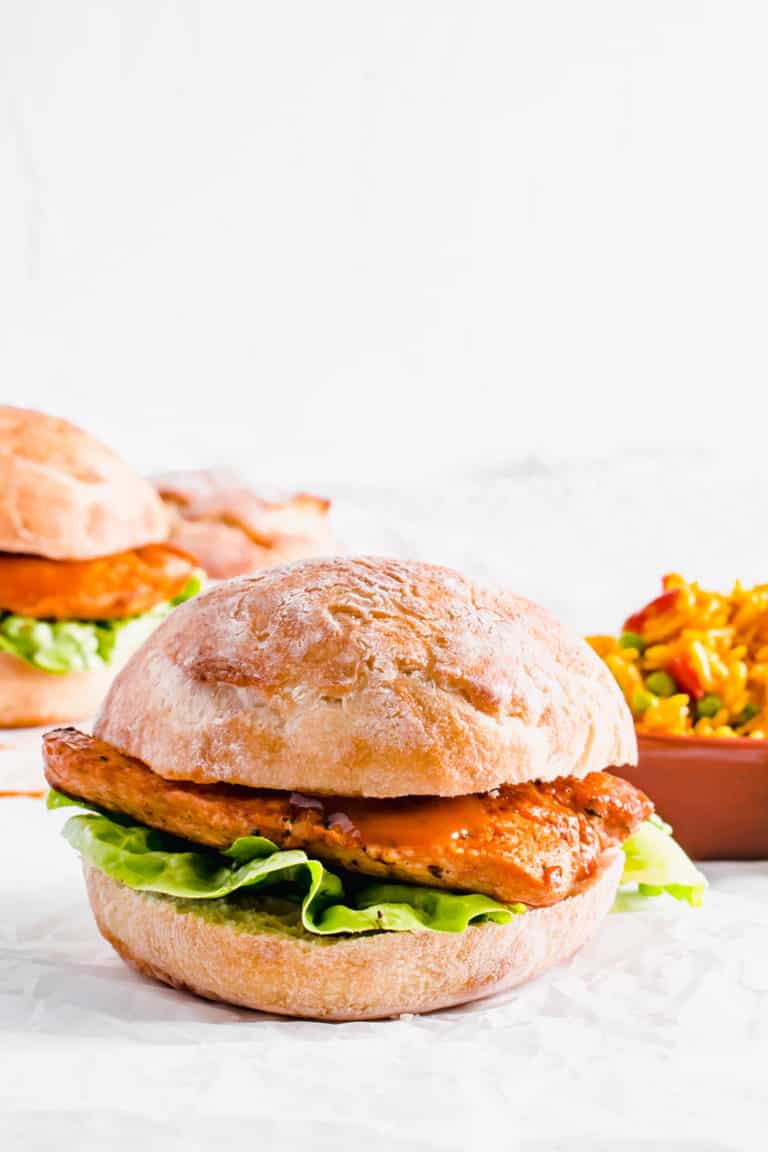 Recipe for a homemade Nando's style peri peri burger using supermarket Nando's sauces 
Ingredients
1 tbsp vegetable or sunflower oil
4 chicken breasts
1 bottle Nando's marinate, chose your favorite spice level, it comes in mild- extra hot
1 pack of Tesco garlic ciabatta pieces
4 slices mature cheddar cheese, optional
Romaine or iceberg lettuce to top, optional
Chicken Spice Mix
1 tsp paprika
1 tsp ground ginger
1 tsp garlic powder
1 tsp onion powder
1 pinch salt
2 tbsp lemon juice
Perinaise
2 tbsp mayonaise
2 tsp Nando's marinate, the one you use with your burger
Instructions
The burger
In a bowl, mix together the 'chicken spice mix' ingredients, set aside
Trim any fat from the chicken breasts with a sharp knife, and either place the chicken breasts in a sandwich bag, or cover with foil; and bash with a rolling pin until flat enough for your burger
Add flattened chicken breast to the spice mixture, coat and set aside for 30 minutes to marinate
Take this time to cook the ciabatta buns; place 8 halves on a baking tray and cook for 8 minutes (as per packet instructions). Remove from heat and set aside until ready to assemble burgers.
Make the perinase during this 30 minutes too, by mixing together 2 tbsp mayonnaise and 2 tsp Nando's marinate in a small bowl.
After chicken has marinated for 30 minutes, heat a large frying pan to medium heat with 1tbsp oil
Once pan is hot, add chicken to the pan and allow to cook through thoroughly (turning regularly to ensure it doesn't burn or stick to the pan)
Once cooked through, turn off the heat, and pour 1 tbsp Nando's marinate to each breast
Brush the marinate into the chicken using a plastic pastry brush, or the back of a spoon, allow to sit in the pan for a couple of minutes, while you begin to assemble the burgers:
Assembling
Spread perinaise on 4 ciabatta halves
Place a piece of sliced cheese on top of the perinaise
Place chicken piece on top of cheese
Place lettuce on top of chicken piece
Top with another ciabatta half
Serve with your favorite side dishes, and enjoy!
Notes
If you'd rather a hot bun with the burger, don't put them in the oven until 8 minutes before the chicken is cooked.
Nutrition Information
Yield
4
Serving Size
1
Amount Per Serving
Calories

584
Carbohydrates

23g
Fiber

4g
Sugar

3g
Protein

55g
If Nando's spicy rice is your favourite side,
click here
to see how to make it at home!