Here's my recipe for Nando's style spicy rice. Tasty, mildy spicy rice which you can cook at home! The Portuguese restaurant's popular side dish is made using fluffy rice, turmeric and cumin.
This rice has onions, peppers and peas in it – it's perfect paired with chicken!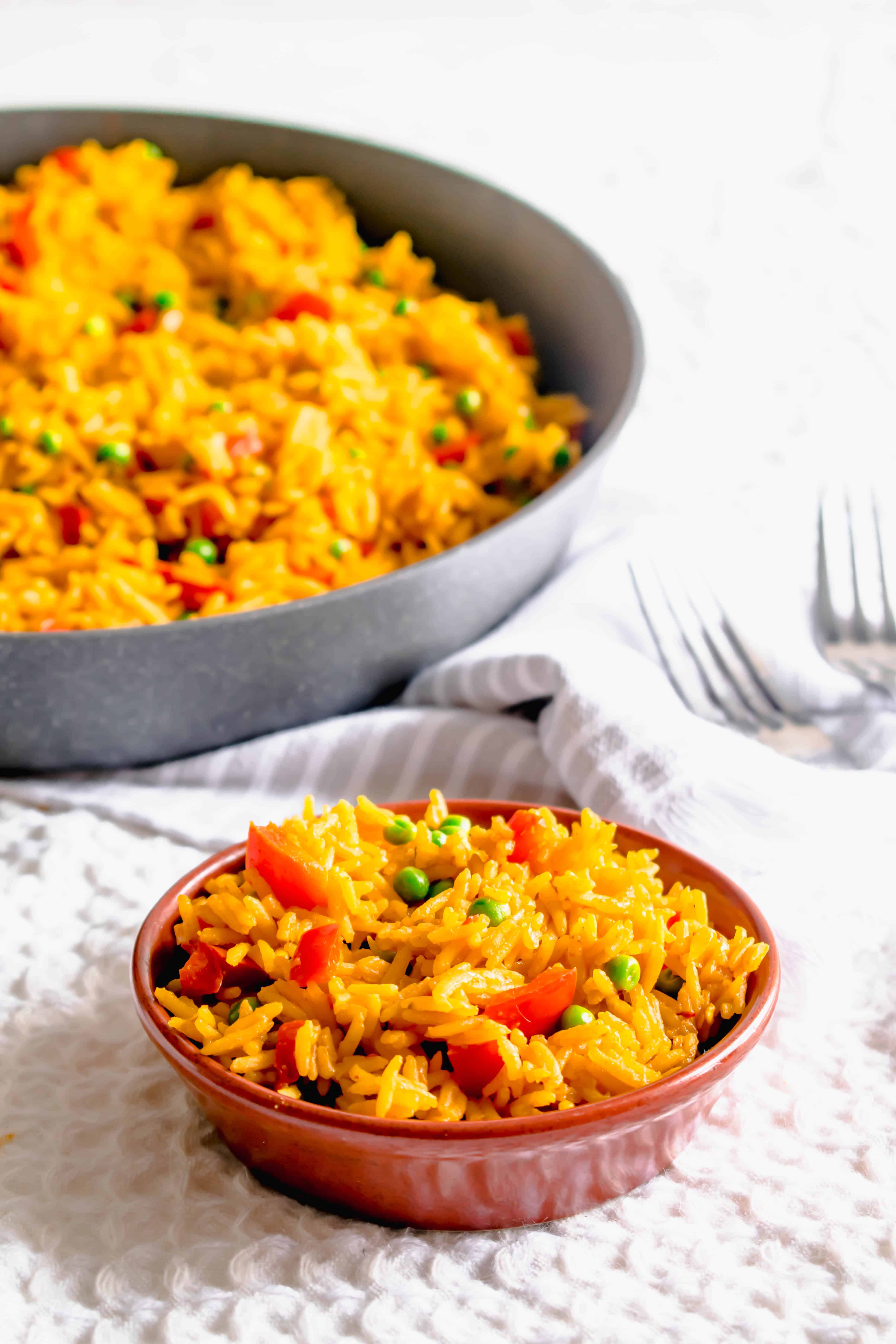 One of the benefits of making this at home (despite it honestly being BETTER than Nandos rice) is you can cook as much as you like! I tend to cook a large pan full and then eat it throughout the week with different dishes. It works great with chicken, fish, or just about any meat.
It's a crowd pleaser I often cook when I have friends round. I also often cook this Indian spicy rice recipe if I want to change things up a little too.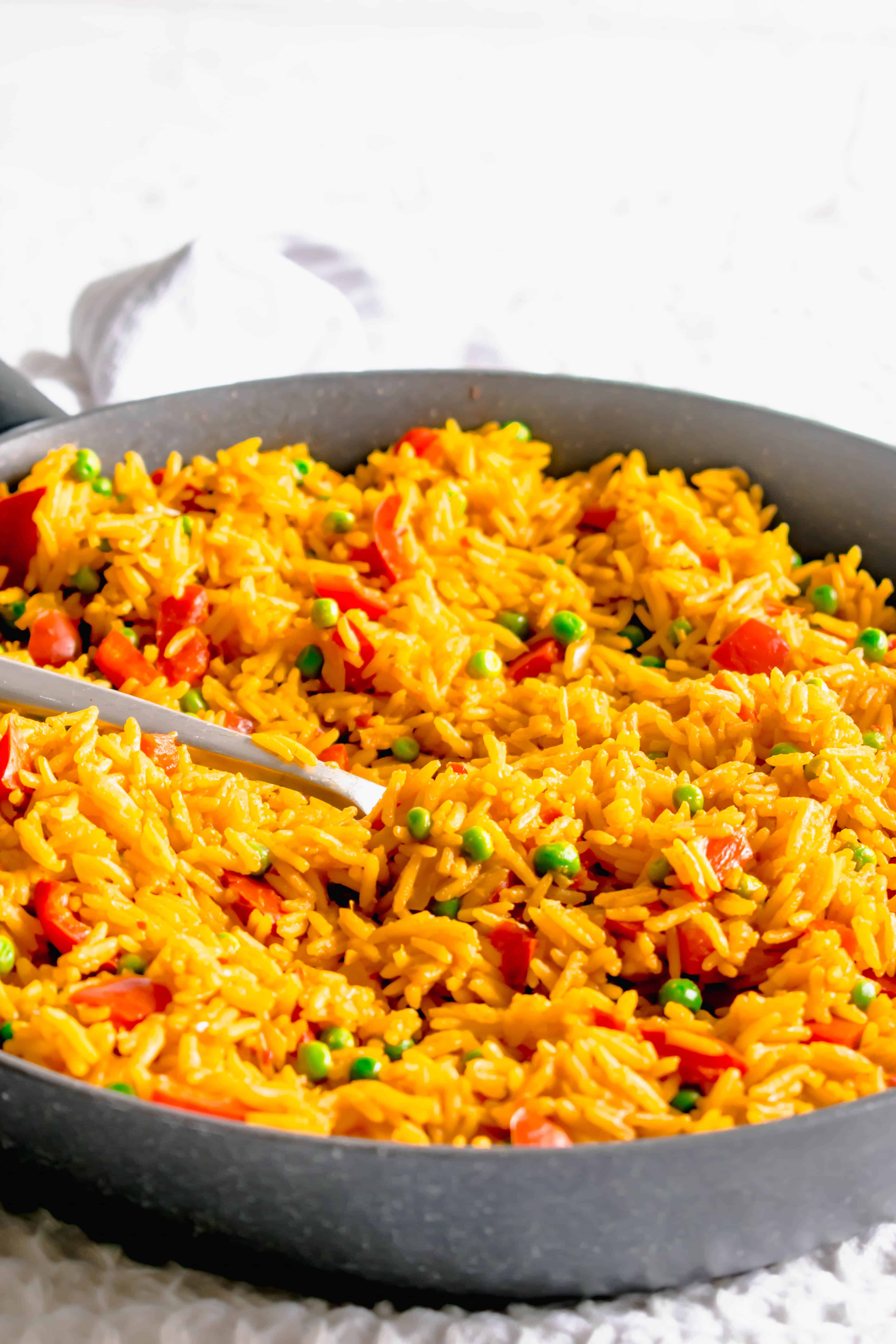 Next time you're craving Nando's spicy rice, but want to save some cash, and eat it on your sofa, give this recipe a go:
How to Make Nandos Rice At Home:
1. Chop the onion and pepper into small pieces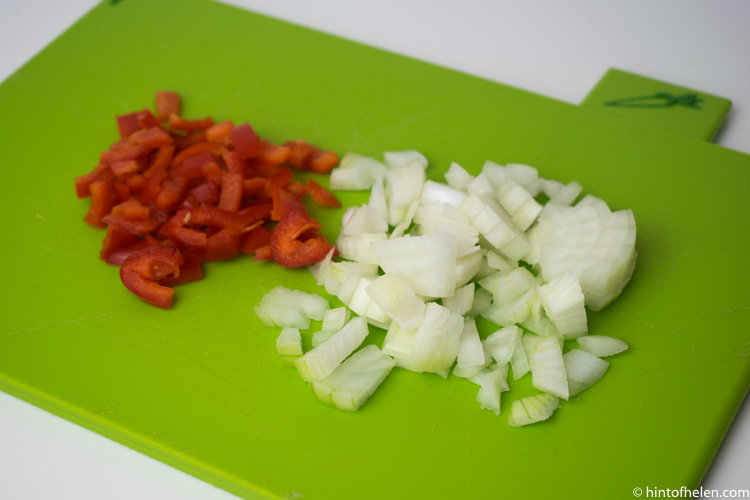 2. Heat oil in a large non-stick pan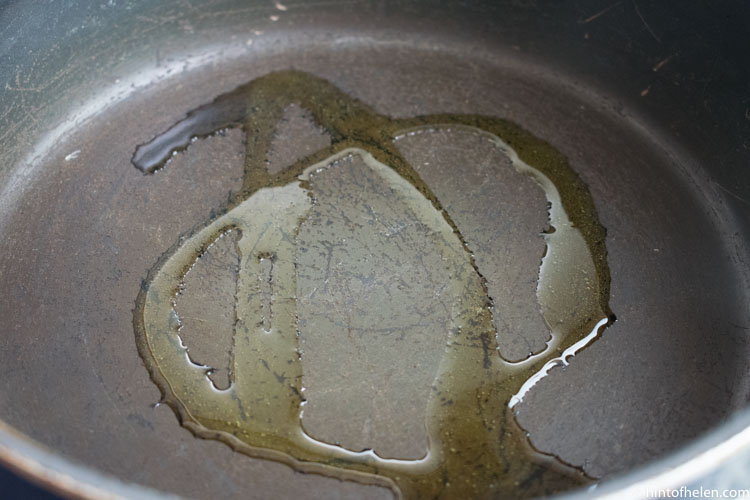 3. Add onions and peppers and cook for a few minutes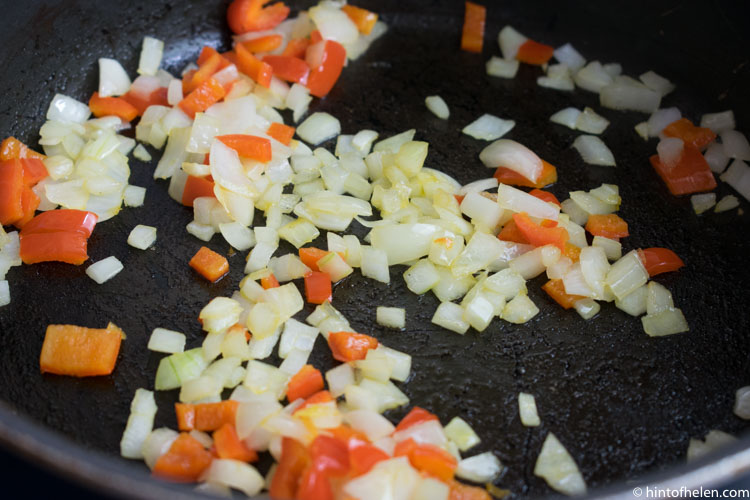 4. Add spice mixture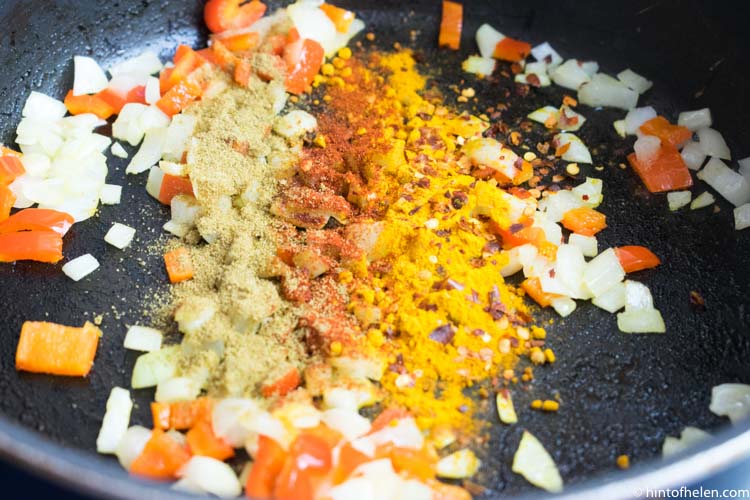 5. Stir to coat the onions and peppers and cook for a few moments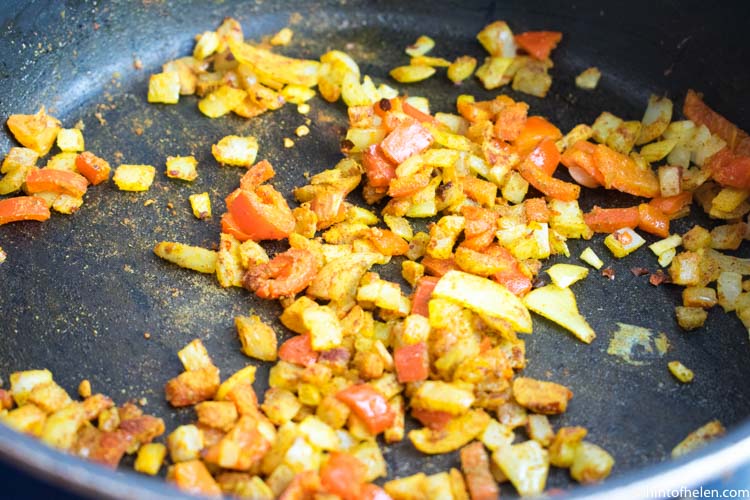 6. Add the rice, water and chicken stock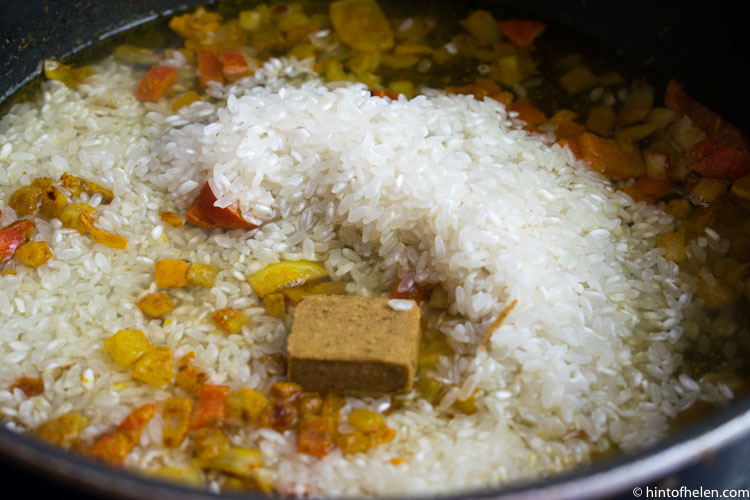 7. Bring mixture to boil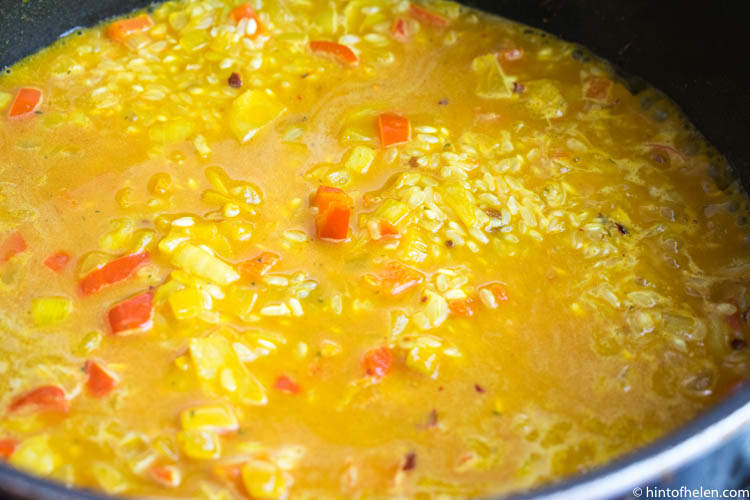 8. Then add peas and reduce the heat to as low as possible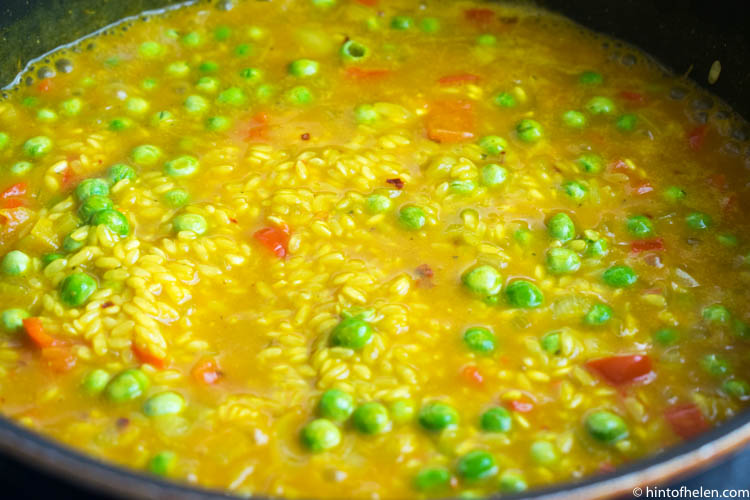 9. Cover with a lid and cook on very low for around 30 minutes (or until rice is cooked)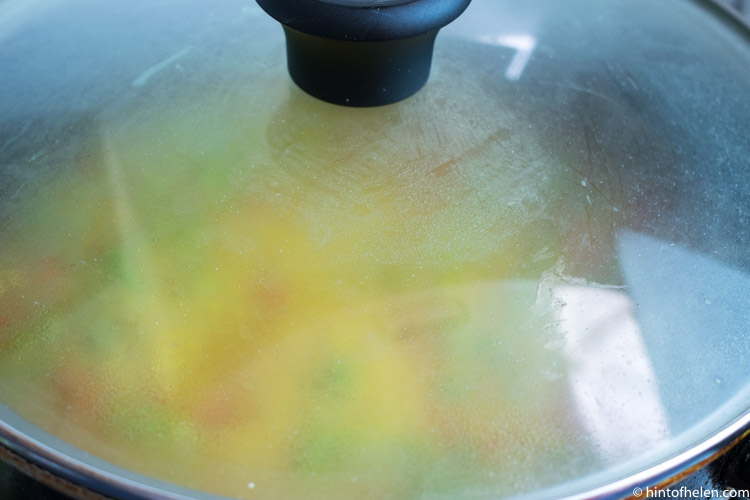 10. Mix a few times throughout the cooking time to make sure the rice doesn't stick to the bottom of the pan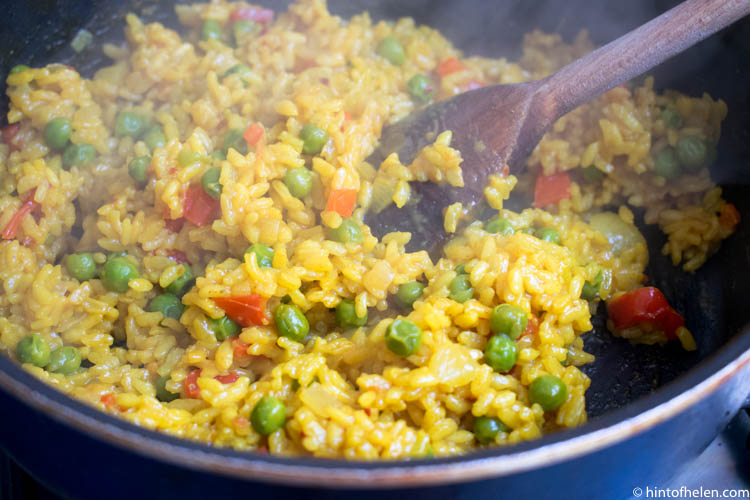 Yield: 2 Servings
(Better than) Nando's Rice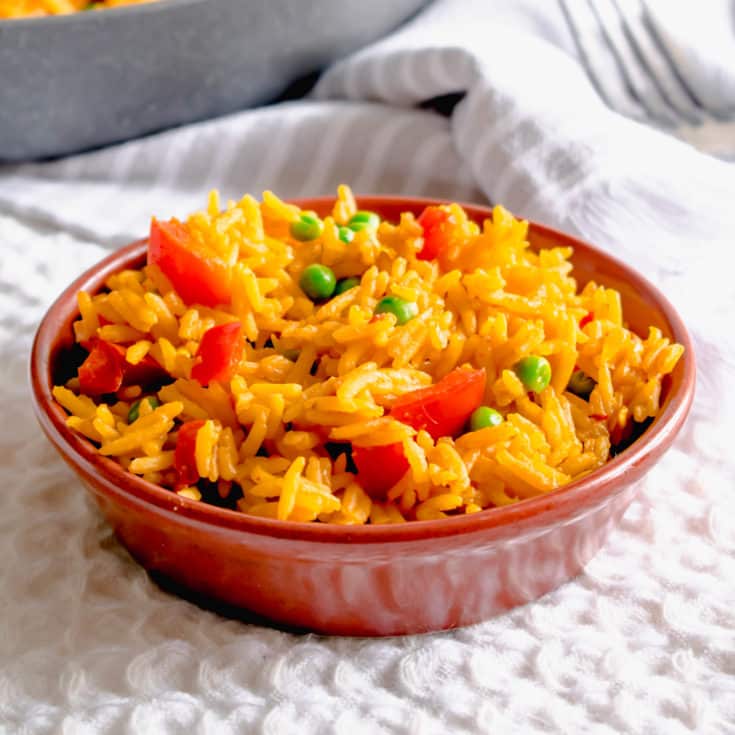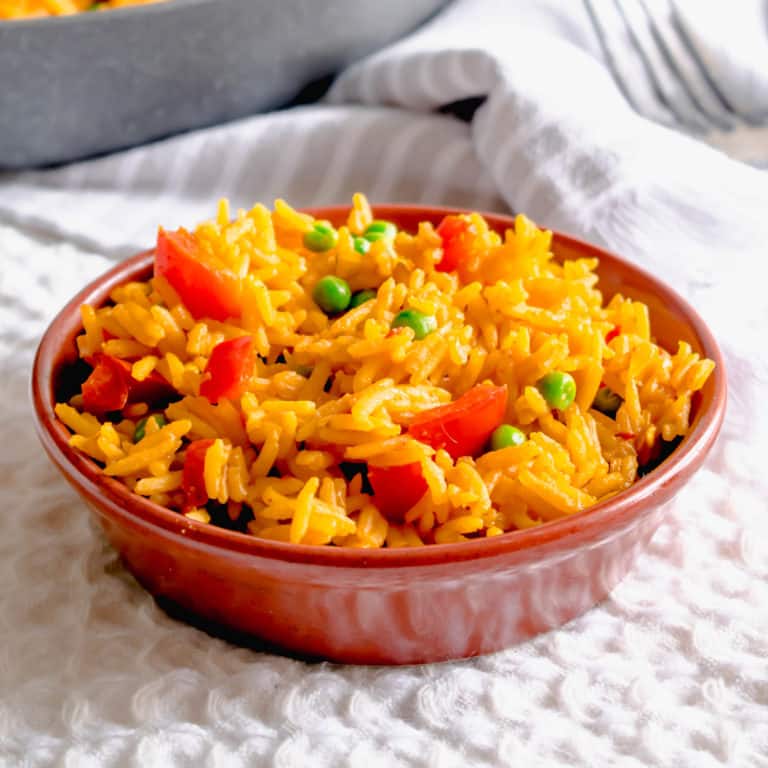 Delicious Nando's style portuguese rice. Made with paprika, turmeric and cumin for a delicious home-cooked dish.
Ingredients
1 tbsp oil
1 tsp cumin
1/4 tsp dried chilli flakes
1 tbsp turmeric
1/2 tsp paprika
225g white rice
500g water
1 chicken stock cube, (You could use vegetable stock instead)
120g peas
1/2 onion (diced)
1/2 red pepper (diced)
Instructions
Fry pepper and onion in heated oil for 2 minutes; stirring constantly
Add dried spices to the pan and cook for further 1 minute (Add more oil if the mixture is dry)
Add rice, water and chicken stock to the hot pan
Bring mixture to boil, then immediately turn the heat to lowest possible and add the frozen peas (move to a smaller hob if needed)
Cover with lid and cook for around 30 minutes (until cooked). Mix the rice regularly and re-cover with the lid to ensure the rice doesn't stick.
Once completely cooked, stir and serve
Recommended Products
As an Amazon Associate and member of other affiliate programs, I earn from qualifying purchases.
Nutrition Information
Yield
2
Amount Per Serving
Calories

226
Total Fat

8g
Saturated Fat

1.6g
Cholesterol

0mg
Sodium

304mg
Carbohydrates

33.9g
Fiber

4.4g
Sugar

5.3g
Protein

5.4g