An Airfryer, or Actifry, is a roast potatoes best friend. Not only are they quicker to cook, but also way healthier and less work all round! The general basis of how to make roast potatoes in an Actifry is the same – with a few tweaks to make perfectly fluffy potatoes with crisp outsides.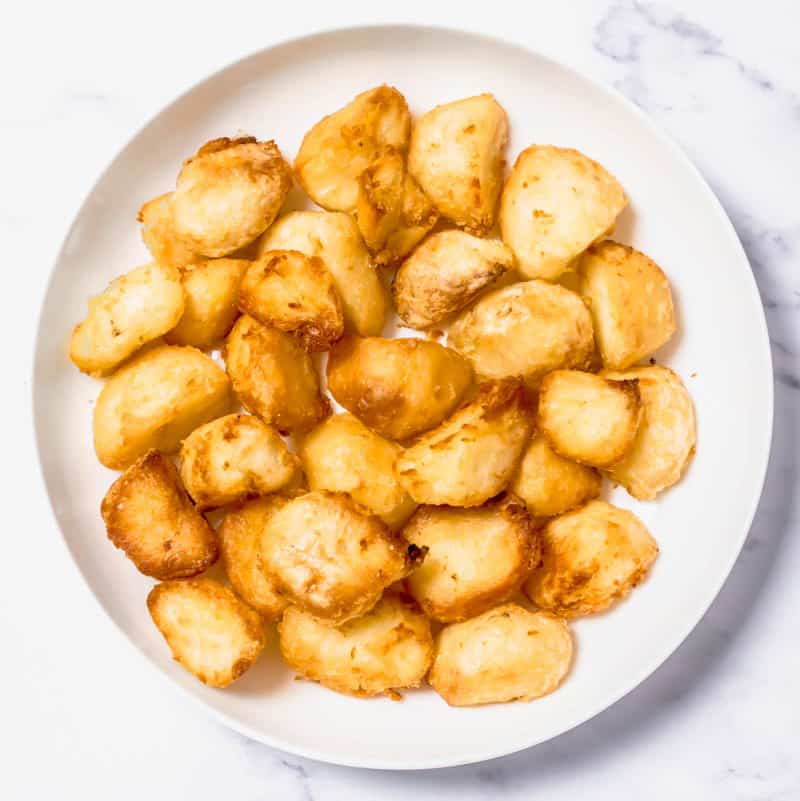 Firstly, you need to make sure your potatoes are evenly sized, and I'd recommend making them slightly smaller than you may be tempted to do so if you're roasting them – to cut down the cooking time.
I always boil and coat my potatoes before cooking, to give them the best chance of being super crisp on the outside, and fluffy inside. Be careful not to over boil the potatoes, you don't want them 'soft' because you don't want them to crush as the paddle rotates. Just boil long enough that you can rough the edges and they're hot.
Once you've roughed the edges, toss the oil onto the potatoes, and evenly coat, before adding to the Actifry pan. I recommend coating the potatoes in oil, and not pouring the oil into the Actifry pan, so no 'naked' potato pieces stick to the dry pan.
Follow the step by step photos, and recipe card (at the bottom) for the perfect Actifry roast potatoes.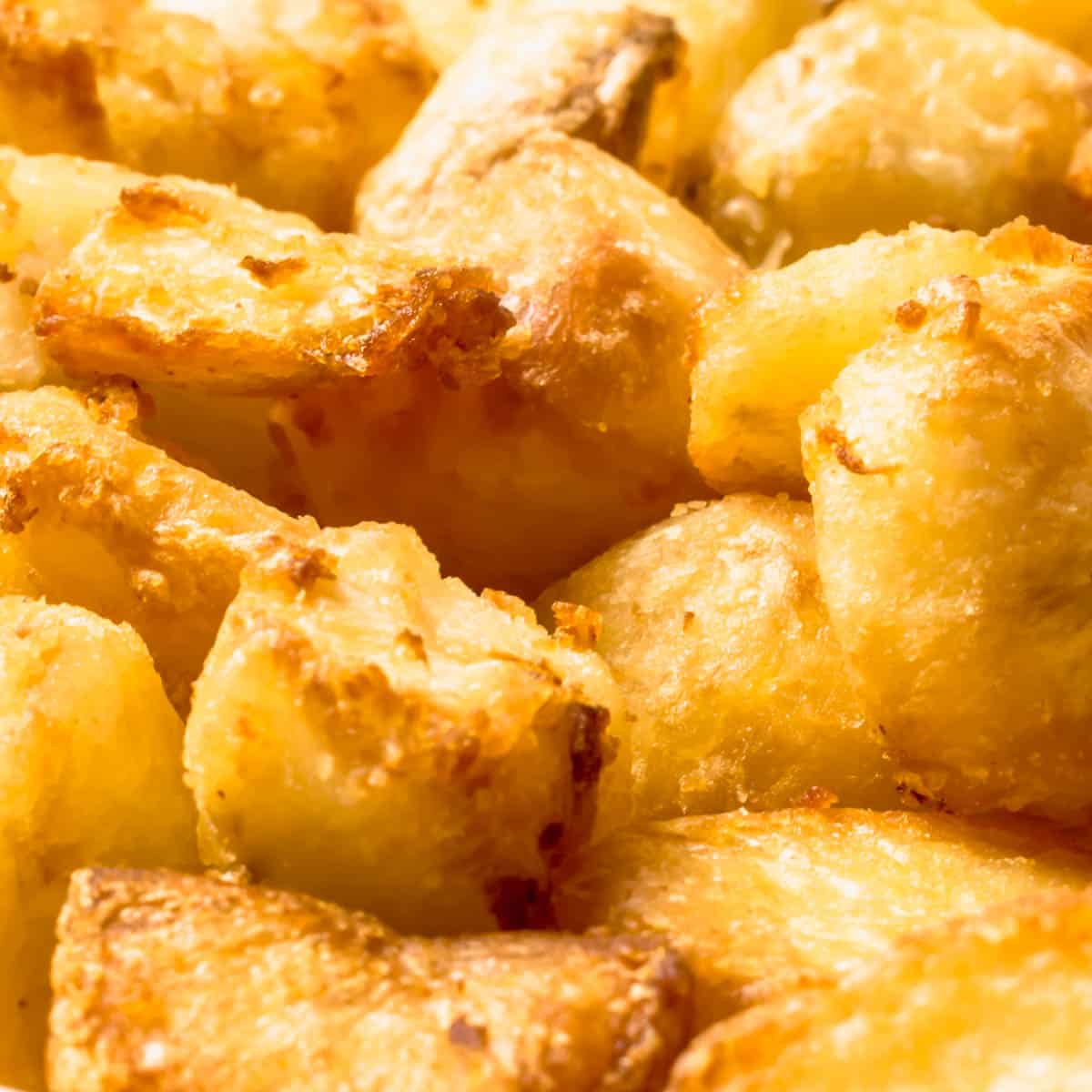 How to make roast potatoes in the Actifry (Air Fryer)
1. To make roast potatoes in your air fryer, begin by peeling your potatoes: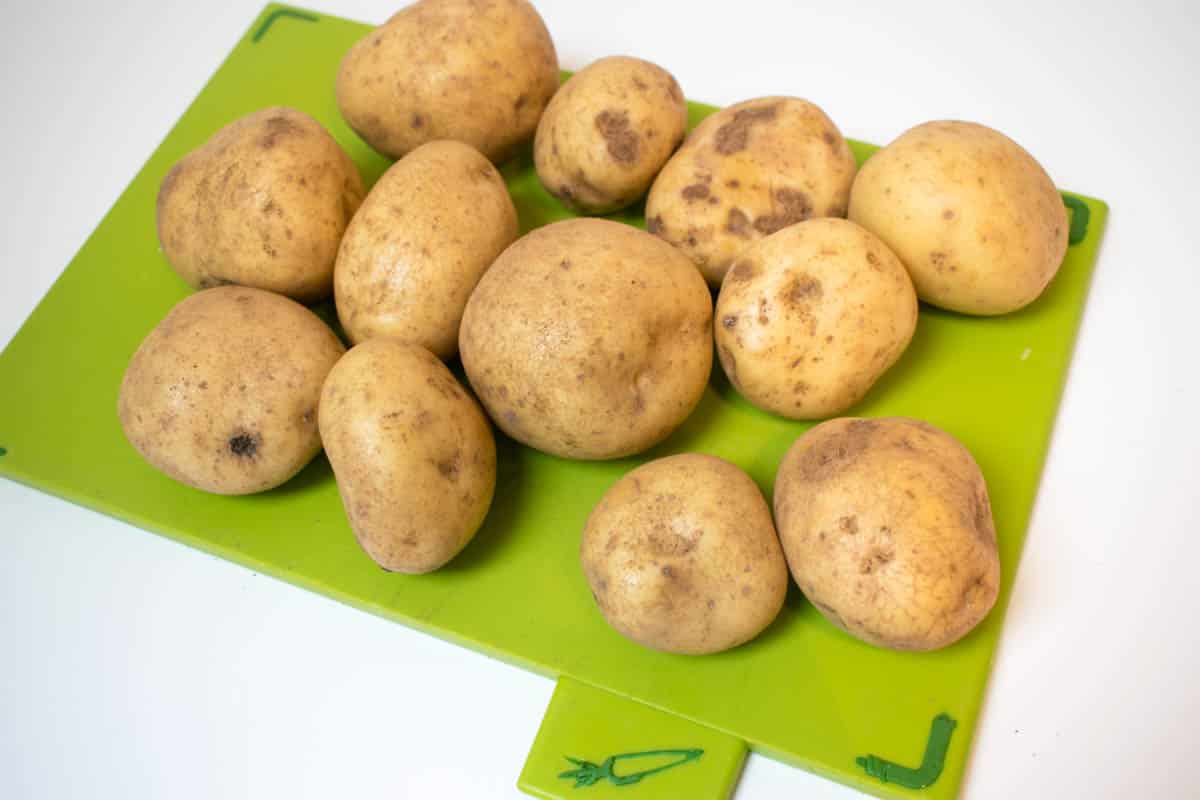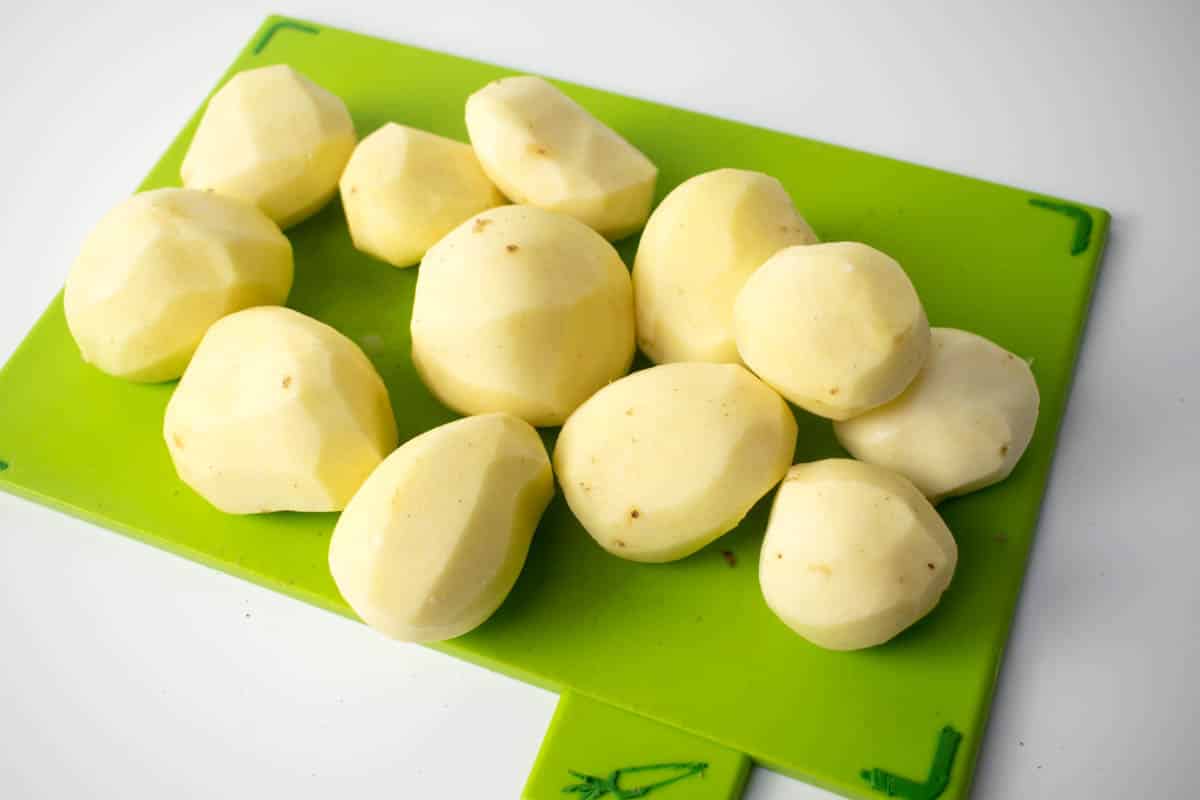 2. Next, chop them into equal sized pieces: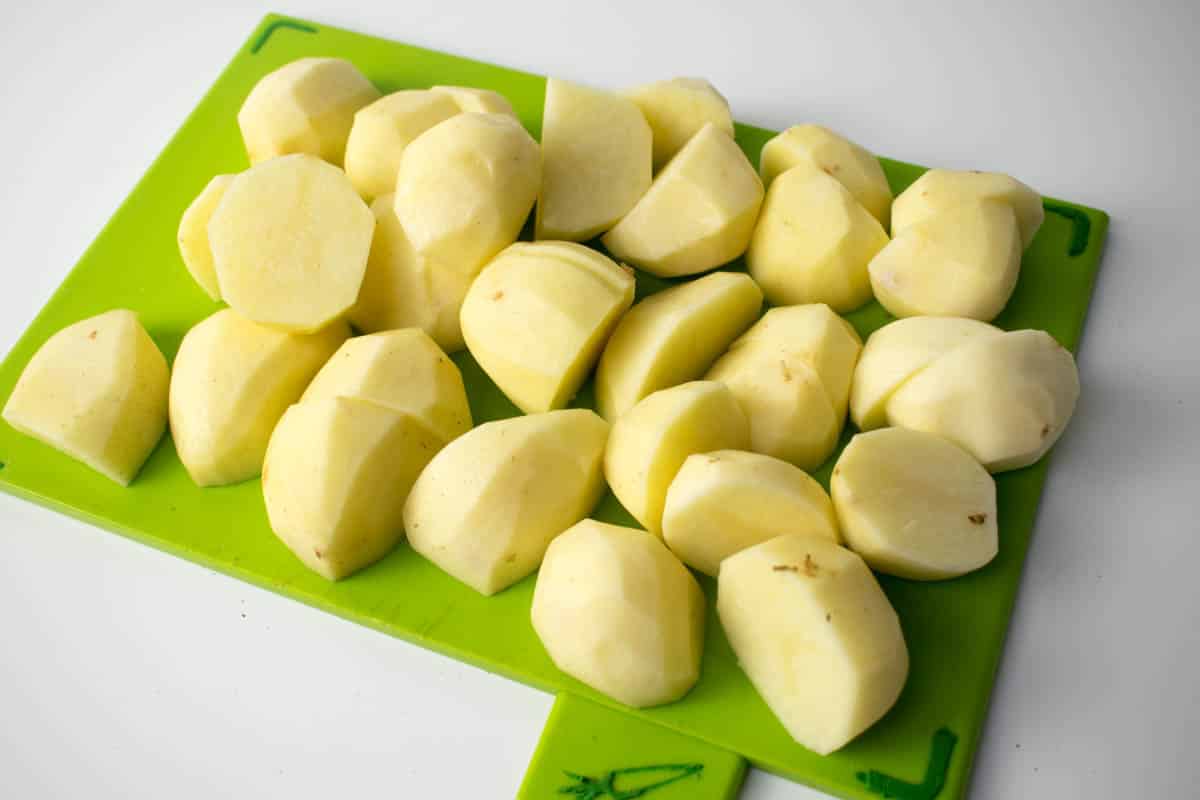 3. Then add to a large pan of cold water, and rinse until the water is clear, then drain the water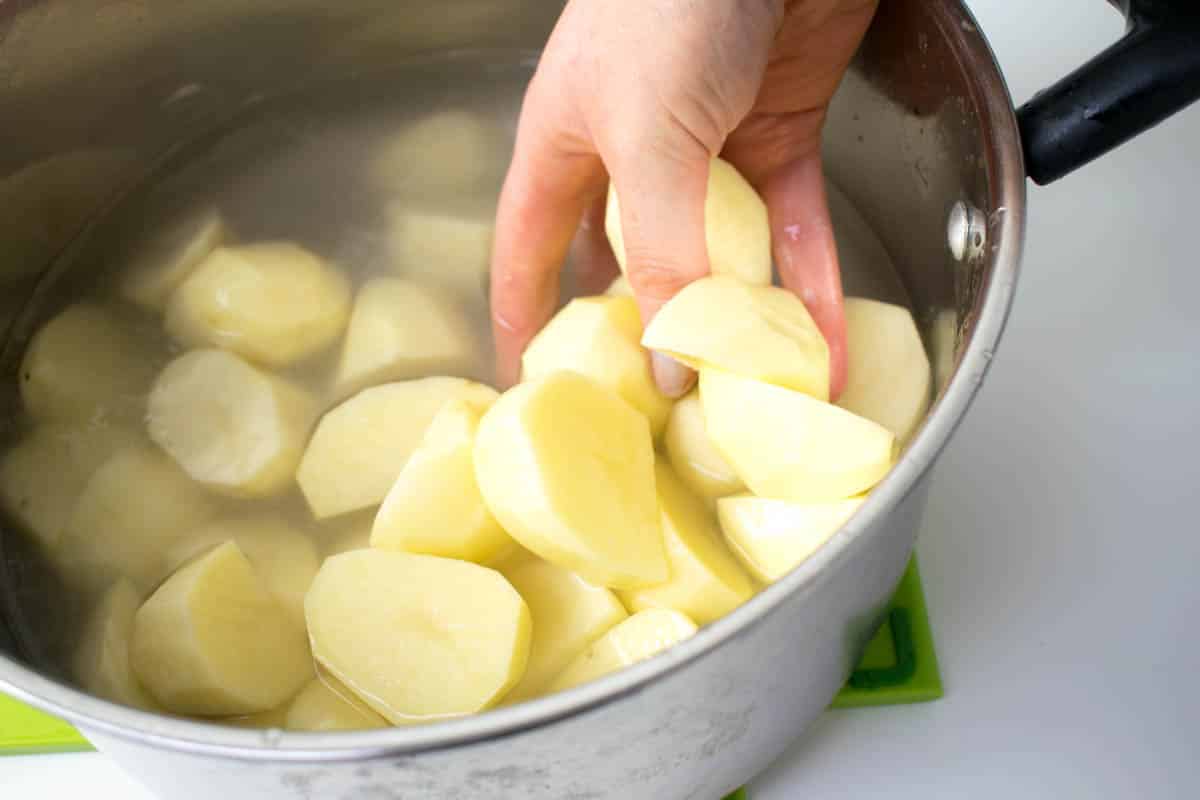 4. Refill the pan with clean water, then place onto the hob, at a medium/high heat. Then bring to the boil, then boil the potatoes for 3 minutes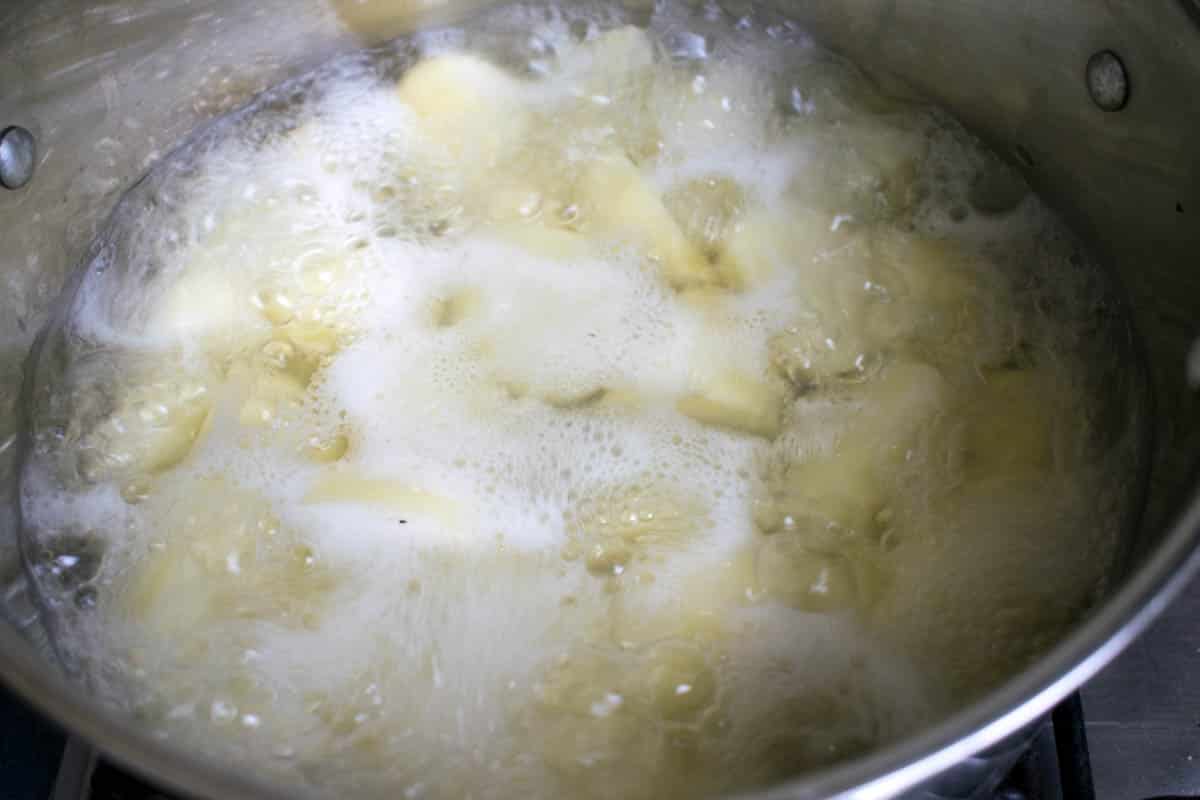 5. After 5 minutes, drain the potatoes in a colander, then shake them to create rough edges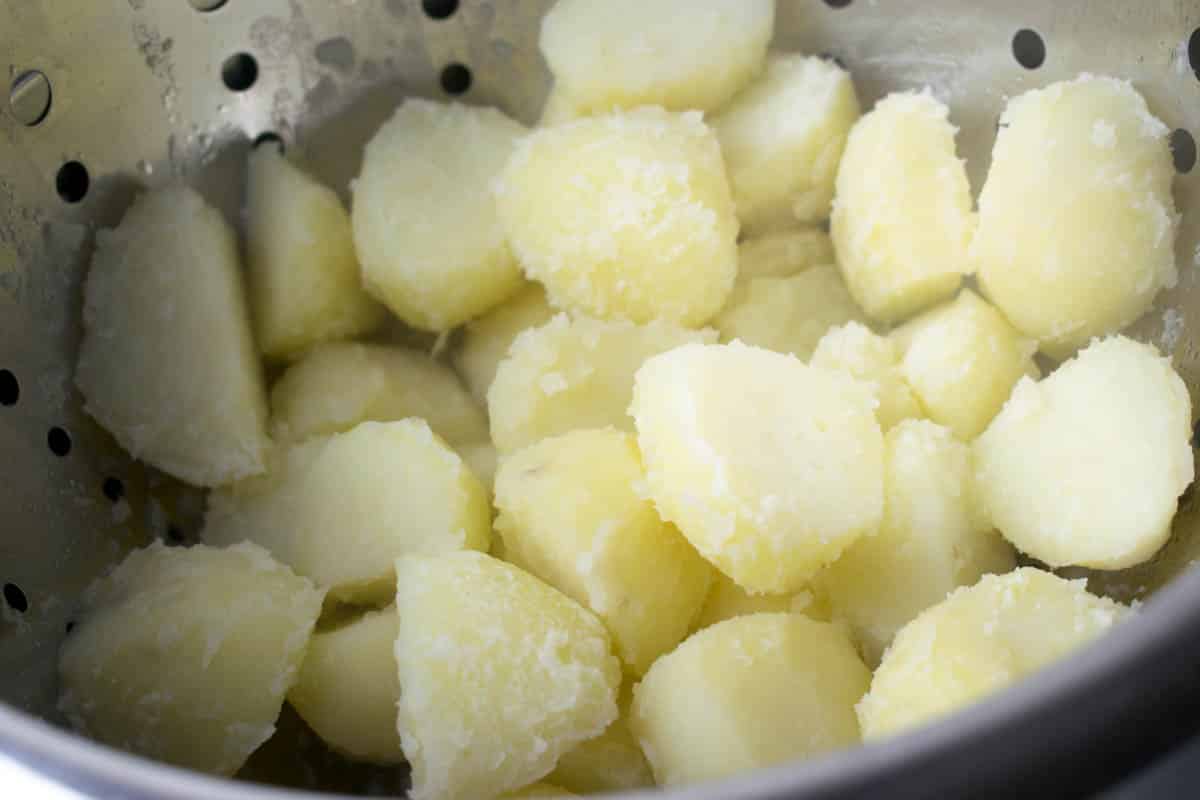 6. Add 1 tbsp oil to the potatoes and toss to coat. Add the coated potatoes to your Actifry, or Airfryer (with the paddle inserted) then set the timer for 30 minutes and turn it on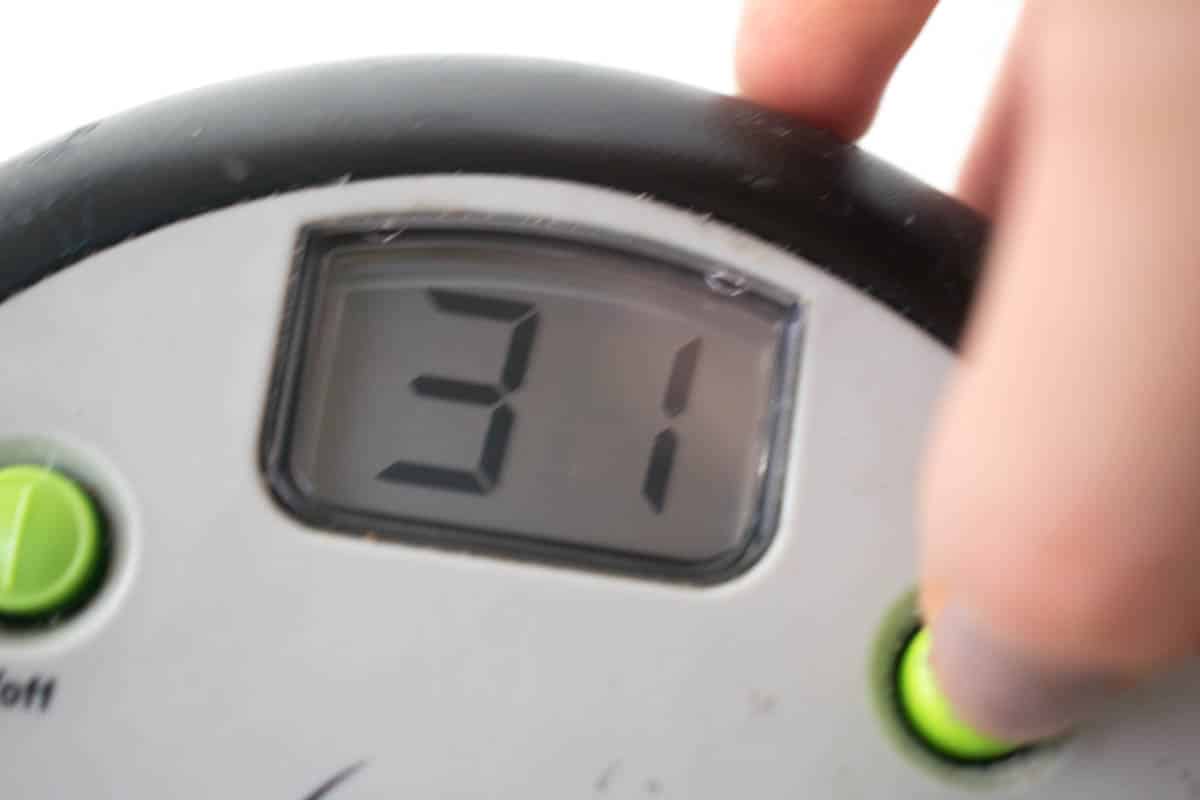 7. After 15 minutes, check on your potatoes to check all are rotating and none have got stuck on the sides
After the total 30 minutes cooking time – check on your potatoes, they should be cooked and crispy – if you'd like them a bit crispier, just cook them a little longer8. Remove from the Actifry once they're the crispness you like, and place onto a sheet of paper towel to drain any access oil (there won't be much, if any at all)


9. Serve hot with your favorite dinner! If you're not eating the potatoes immediately, you can always pop them back into the Actifry, without the paddle, and with no oil, for a couple of minutes to heat through when you're ready to serve.

Yield: 4 Servings

Actifry Roasted Potatoes

How to make crispy, fluffy roasted potatoes in your actifry / air fryer.

Prep Time 10 minutes

Cook Time 30 minutes

Total Time 40 minutes

Ingredients

Water (For Boiling)
6 Potatoes
1 Tbsp Oil

Instructions

Peel the potatoes, and then chop into equal sized pieces (the smaller they are - the quicker they'll cook)
Add the chopped potatoes to a large pan of cold water, and use your hands to wash them - rinse until the water runs clear, then drain the water
Refill the pan with clean water, and place on a medium/high hob. Bring the water to boil and boil the potatoes for 3 minutes (you DON'T want the potatoes to be soft, or they'll break up in the actuary, so keep your eye on them).
Drain the potatoes in a colander, then roughly shake them in the colander to roughen the edges
Then add the oil to the colander and toss to coat the potatoes
Transfer the potatoes to your Actifry (or air fryer) with the paddle in, and turn on for 30 minutes (checking half way through to ensure all potatoes are being rotated)
After half an hour, they should be done! Serve with your favorite dinner. If you want them crispier, just leave them to cook a little longer.

Recommended Products

As an Amazon Associate and member of other affiliate programs, I earn from qualifying purchases.

Nutrition Information:

Yield:

4
Amount Per Serving:Calories: 251 Total Fat: 3.7g Saturated Fat: 0.5g Cholesterol: 0mg Sodium: 19mg Carbohydrates: 50.2g Fiber: 7.7g Sugar: 3.7g Protein: 5.4g