Salt and pepper chips are one of the most popular side dishes from a Chinese takeaway. Luckily, with the help of an Actifry Air Fryer you'll be able to make them (healthier and tastier) at home!
How to make Salt & Pepper Chips in the Actifry
Scroll down for ingredients and recipe card
1. Peel and chop the potatoes into equal sized chips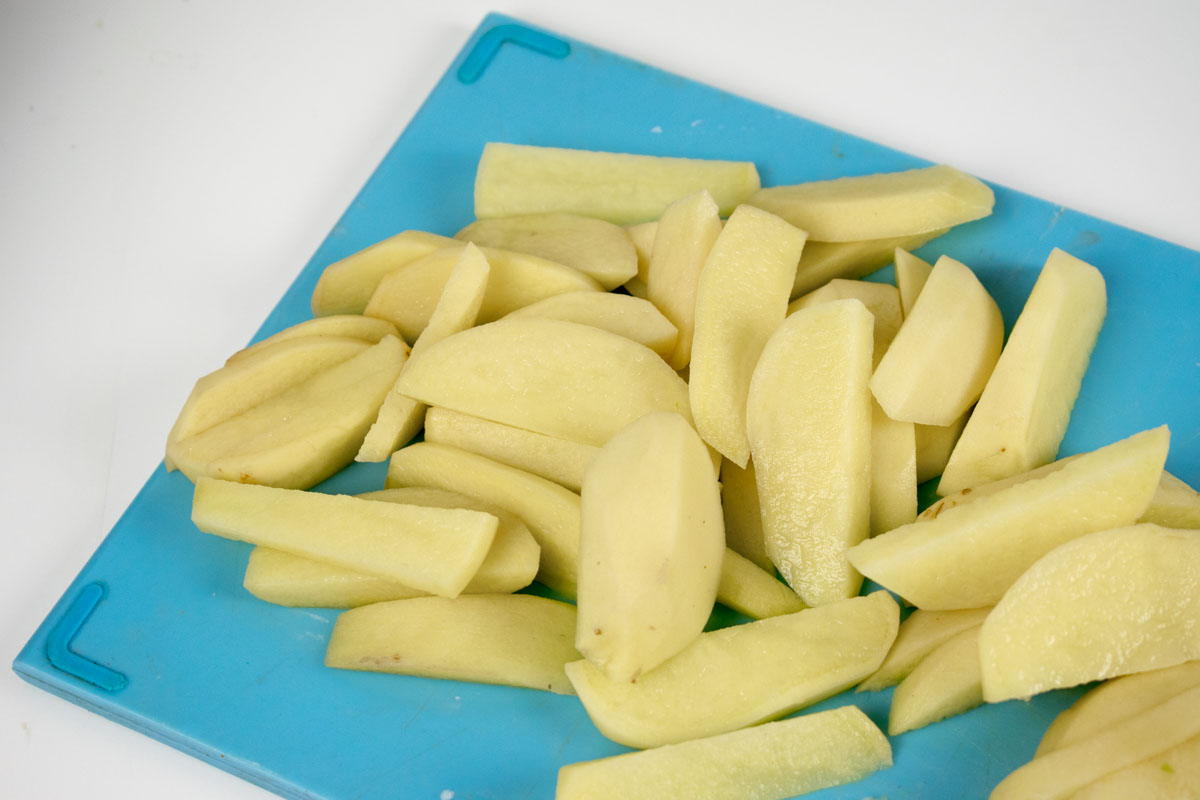 2. Rinse in clean water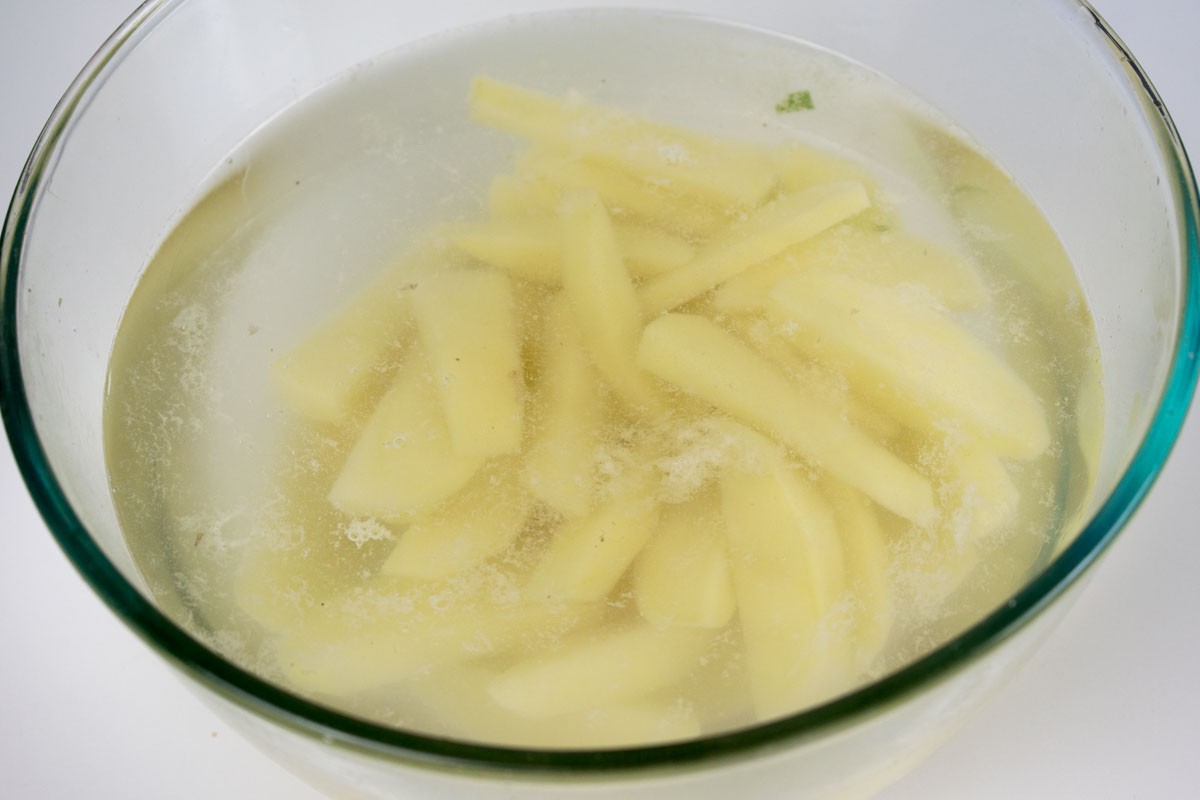 3. Dry thoroughly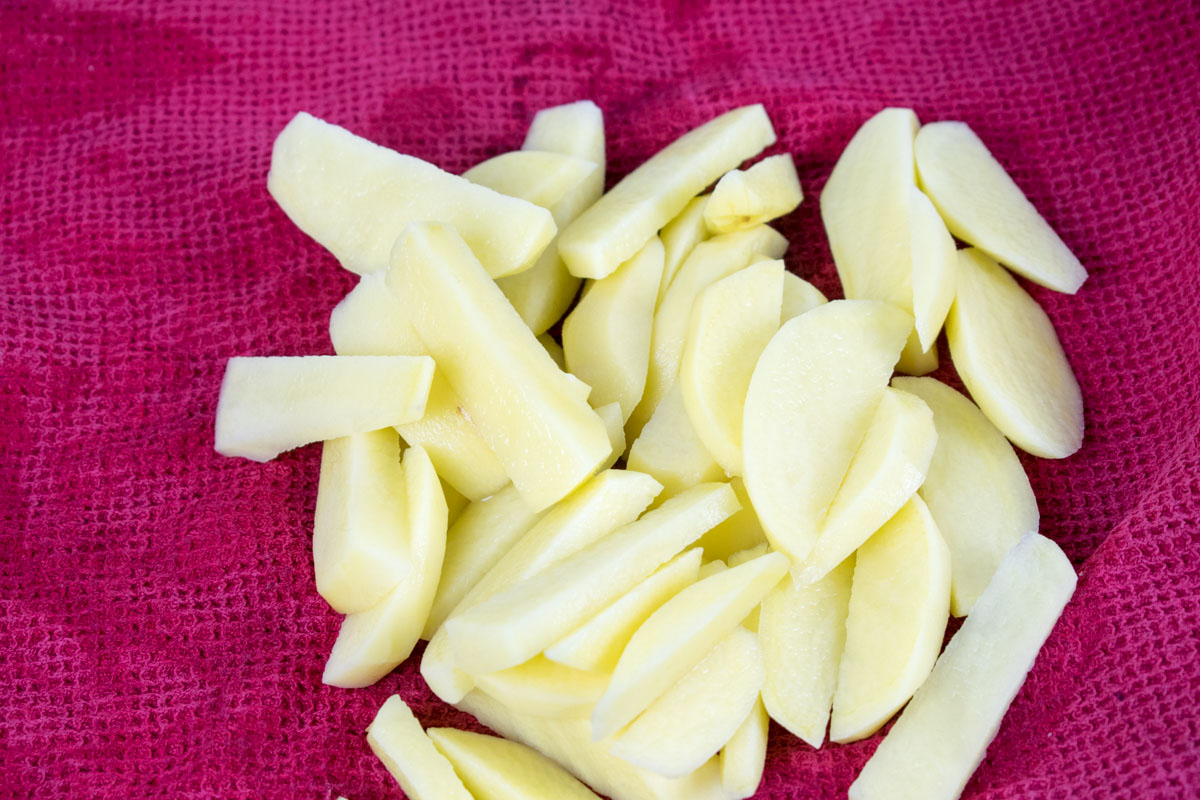 4. Add the oil chips, peppers, chillis and onion to the Actifry and cook for 20 minutes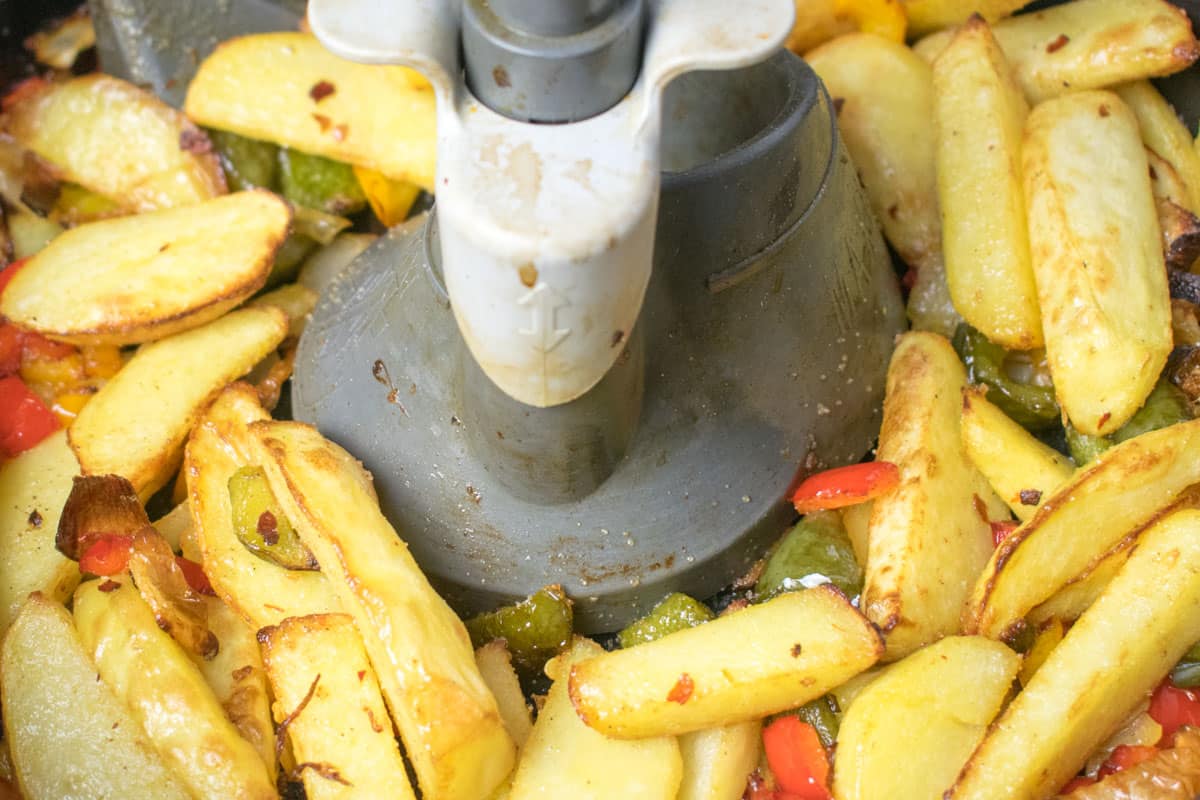 5. Whilst the chips are cooking, mix together the seasoning ingredients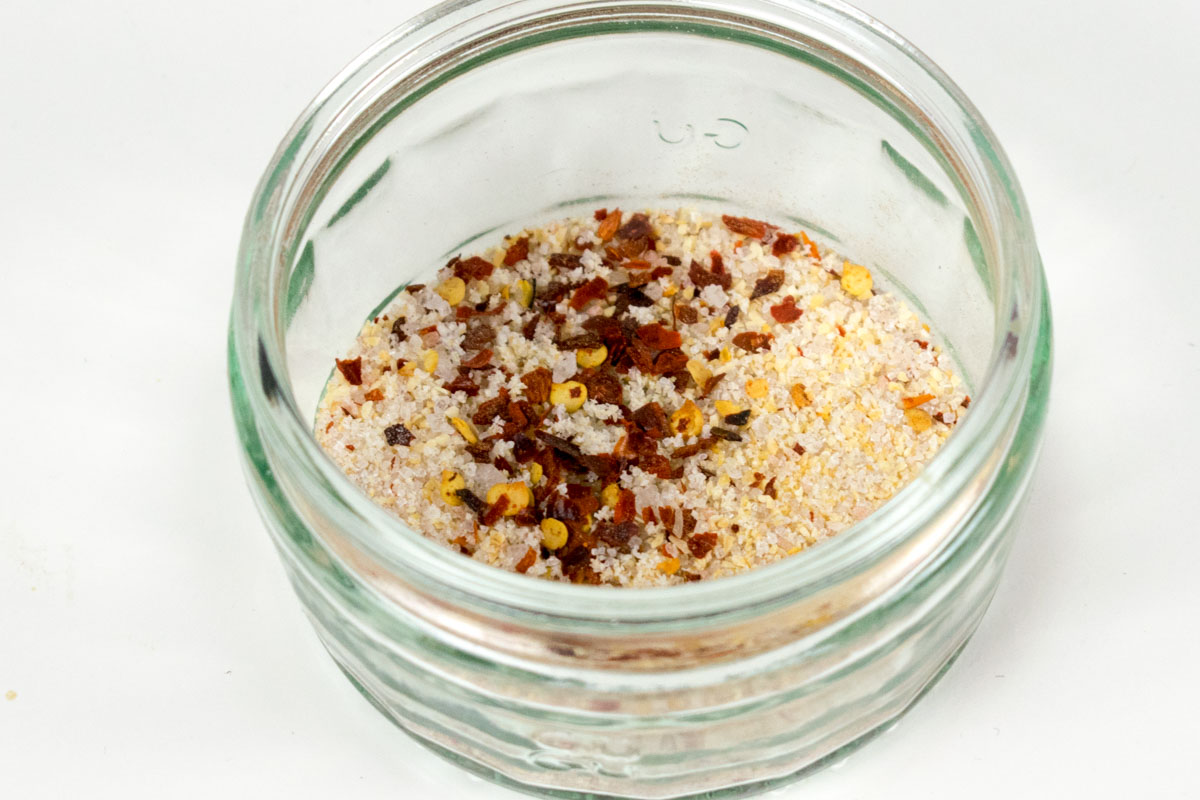 6. After 20 minutes, sprinke in the seasoning then cook for a final 5-10 minutes, until the chips are cooked to your liking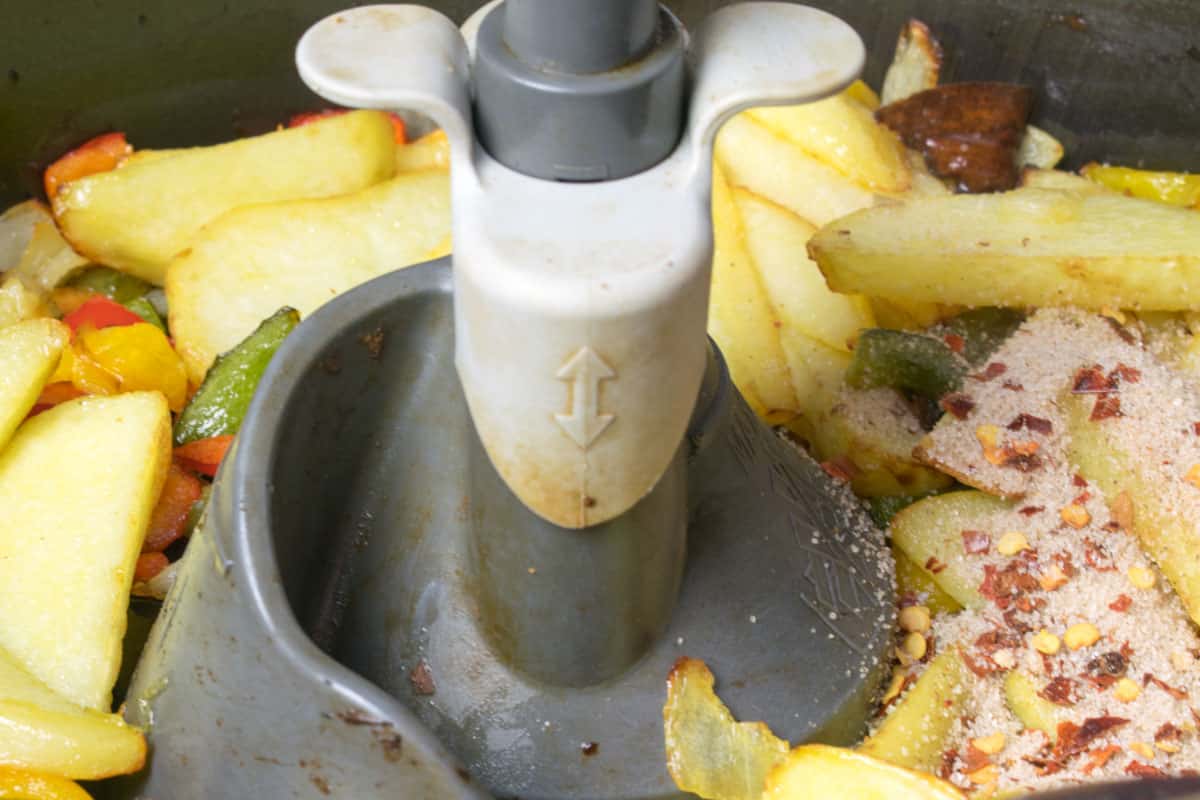 Yield: 2 Large Portions
Actifry Salt & Pepper Chips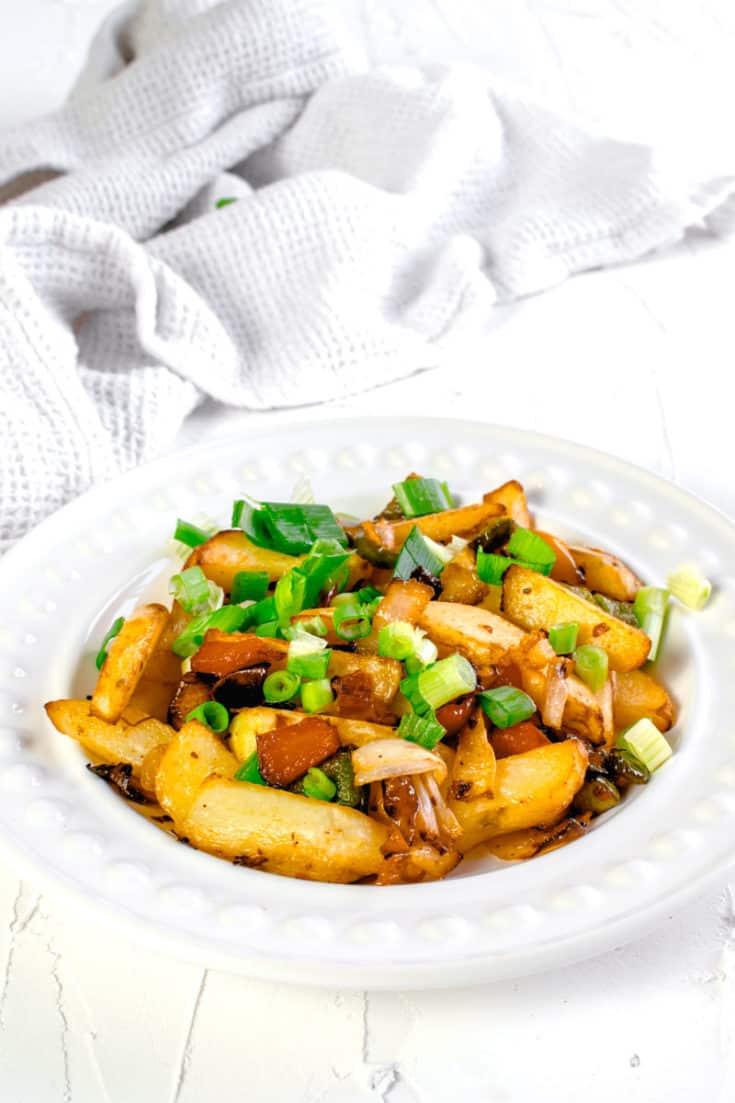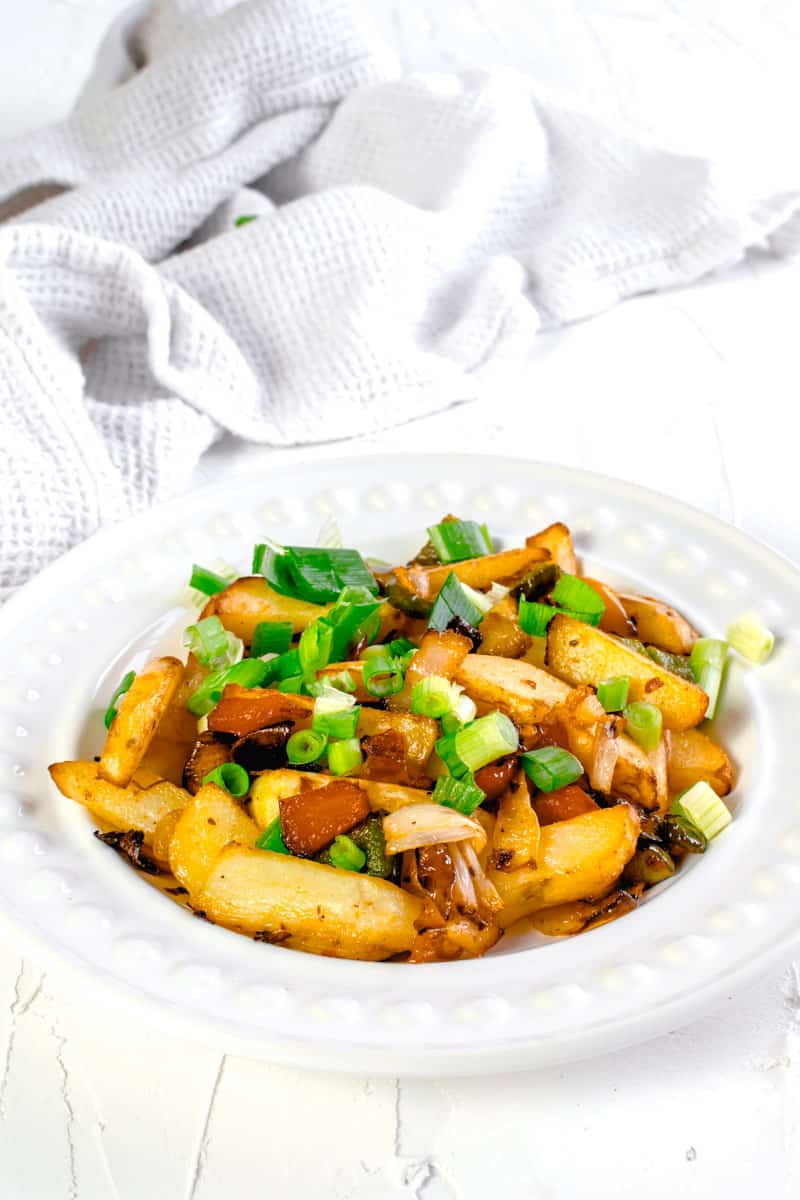 Chinese takeaway style salt & pepper chips made in the Actifry with just 1 tablespoon of oil.
Ingredients
1 Tbsp Oil
3 Potatoes
1 onion
1 Pepper
1 Deseeded Chilli (Optional)
1/2 tsp sugar
2 tsp sea salt
2 tsp chinese five spice
1 tsp chilli flakes, (optional, depends how spicy you like it)
Instructions
Peel the potatoes and chop them into chips
Rinse the chips and dry thoroughly
Chop the onion, peppers, spring onion and chilli into small pieces
Add the oil, onion, chips, peppers and chilli to the Actifry
Cook for 20 minutes
Whilst the chips are cooking, measure out the seasoning mixture and mix to combine
After 20 minutes, add the seasoning to the chips - sprinkling all around the pan and cook for a further 5-10 minutes (until the chips are cooked to your liking)
Serve with fresh spring onion