One of my all time favorite, comfort dinners is sausage casserole. Since being a young child, it has been in my top 'winter' dishes which I look forward to as soon as the weather begins to turn. Here's how to make Actifry Sausage Casserole with step by step instructions.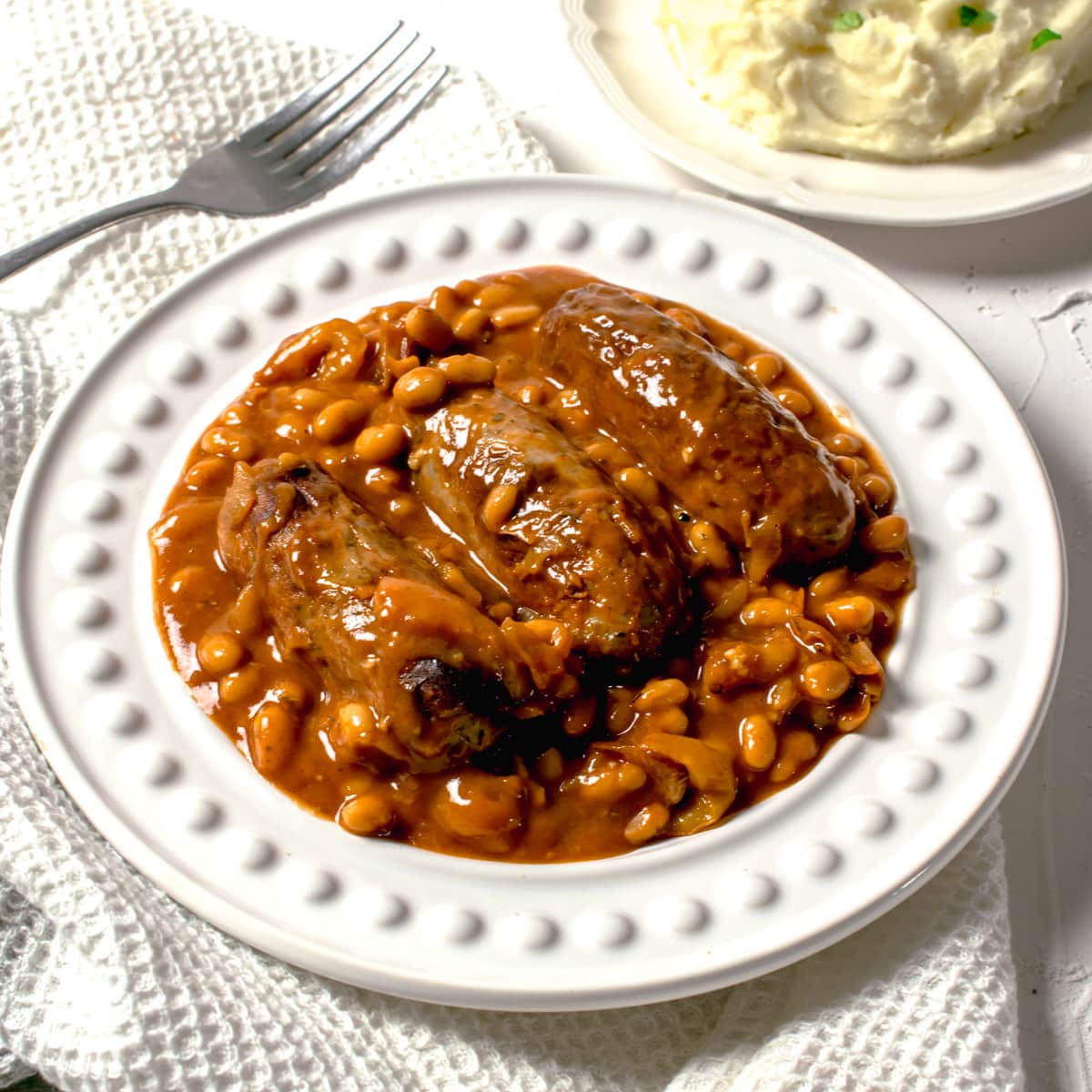 Served with creamy mashed potato, this simple sausage casserole is made in the Tefal Actifry for a simple, low-maintenance dinner. This year i've been making more recipes in the Actifry, and i'm glad i've converted this one over.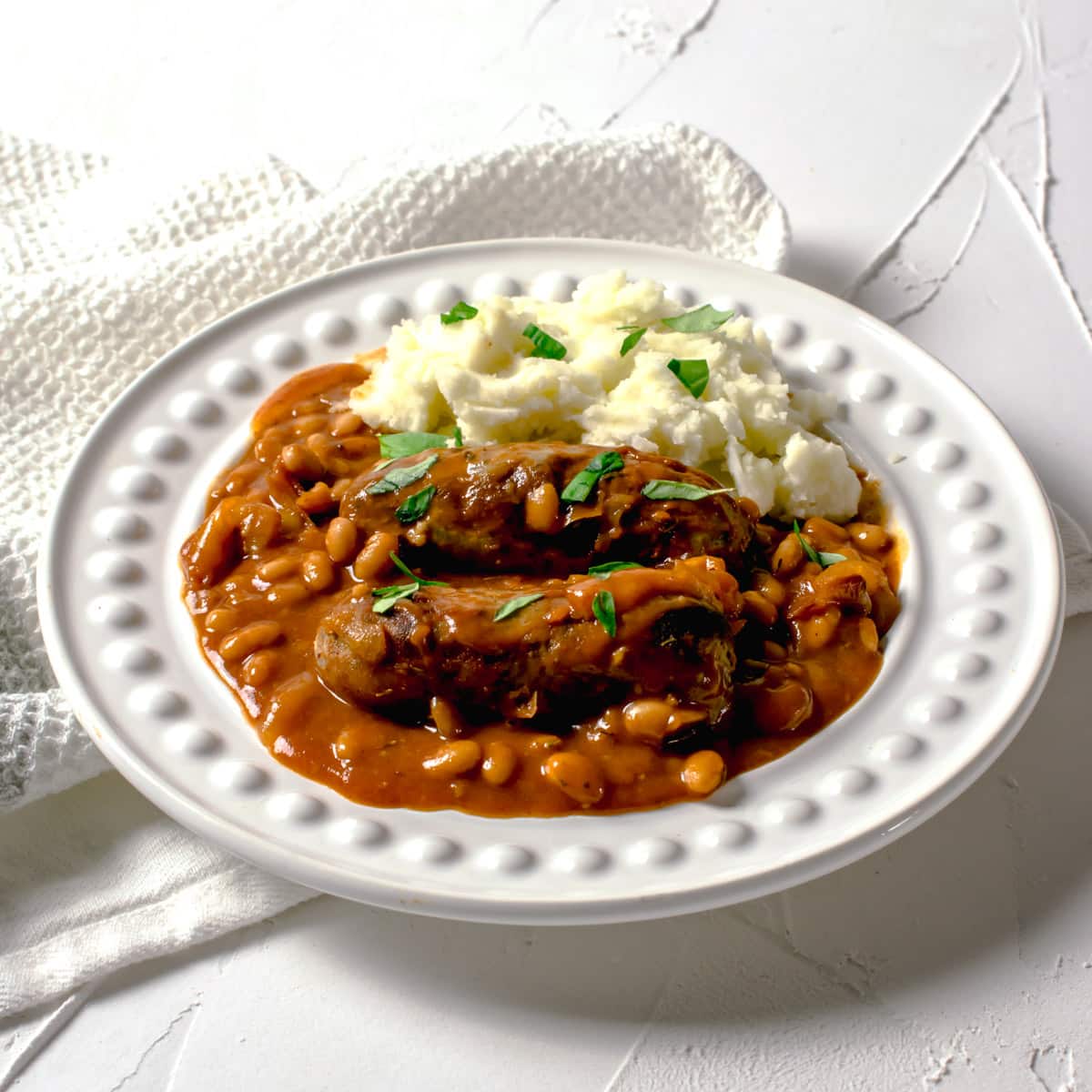 This sausage casserole is super simple and uses basic store cupboard recipes so it's a cheap and easy dinner for the whole family, especially bean-loving kids!
How to make Actifry Sausage Casserole
Scroll down for printable recipe card.
1. Chop an onion, a pepper and crush the garlic clove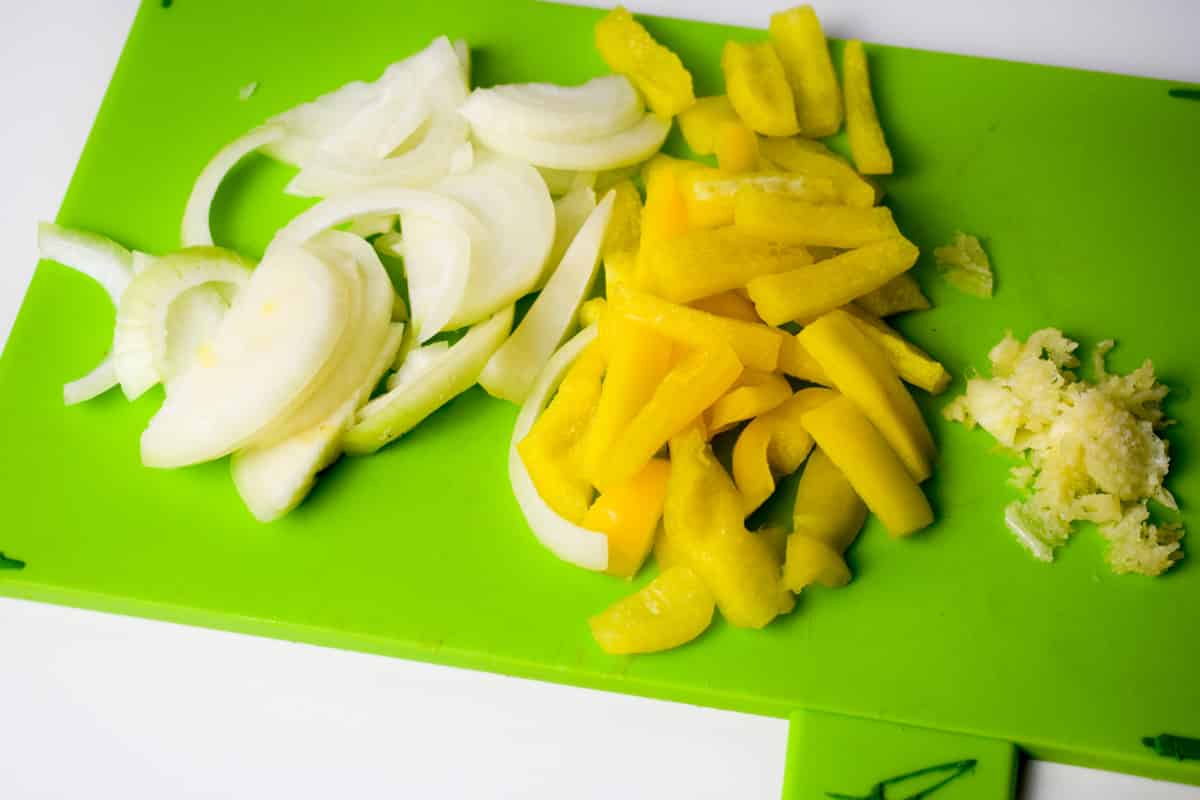 2. Add the vegetables to the Actifry (with the paddle in)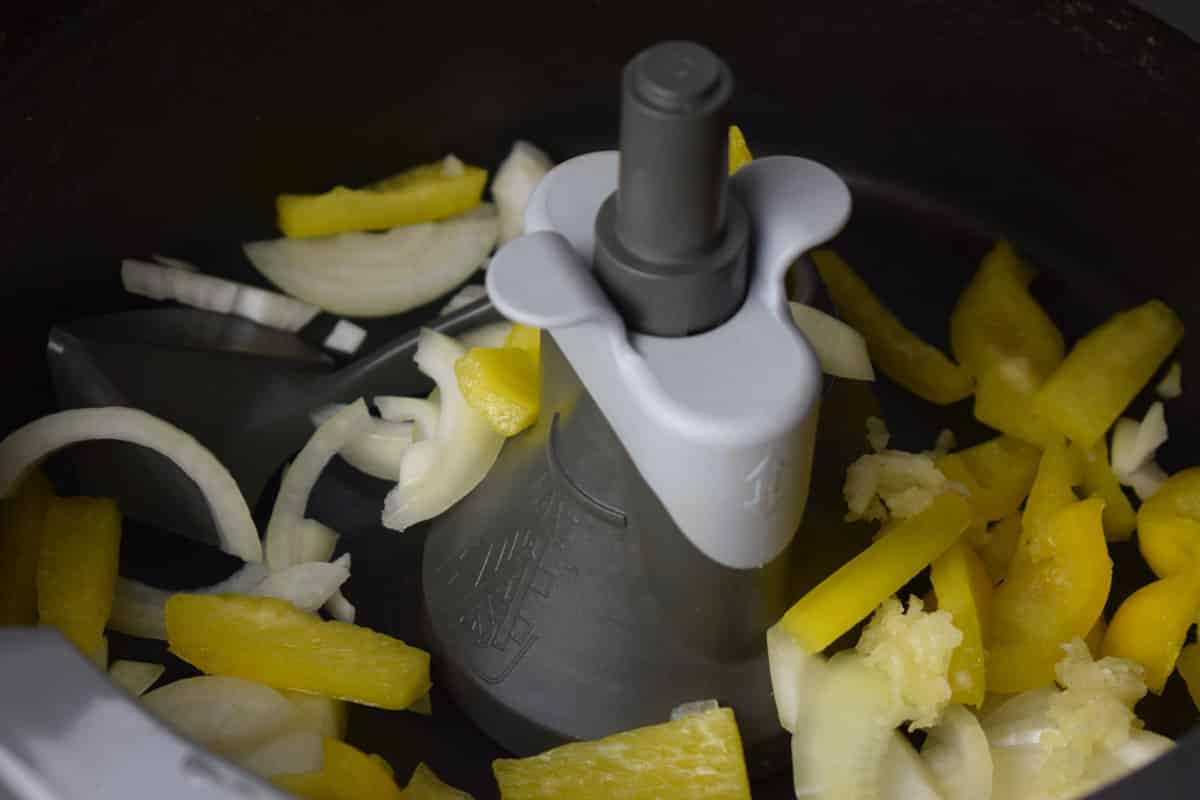 3. Add your sausages and 1 tbsp oil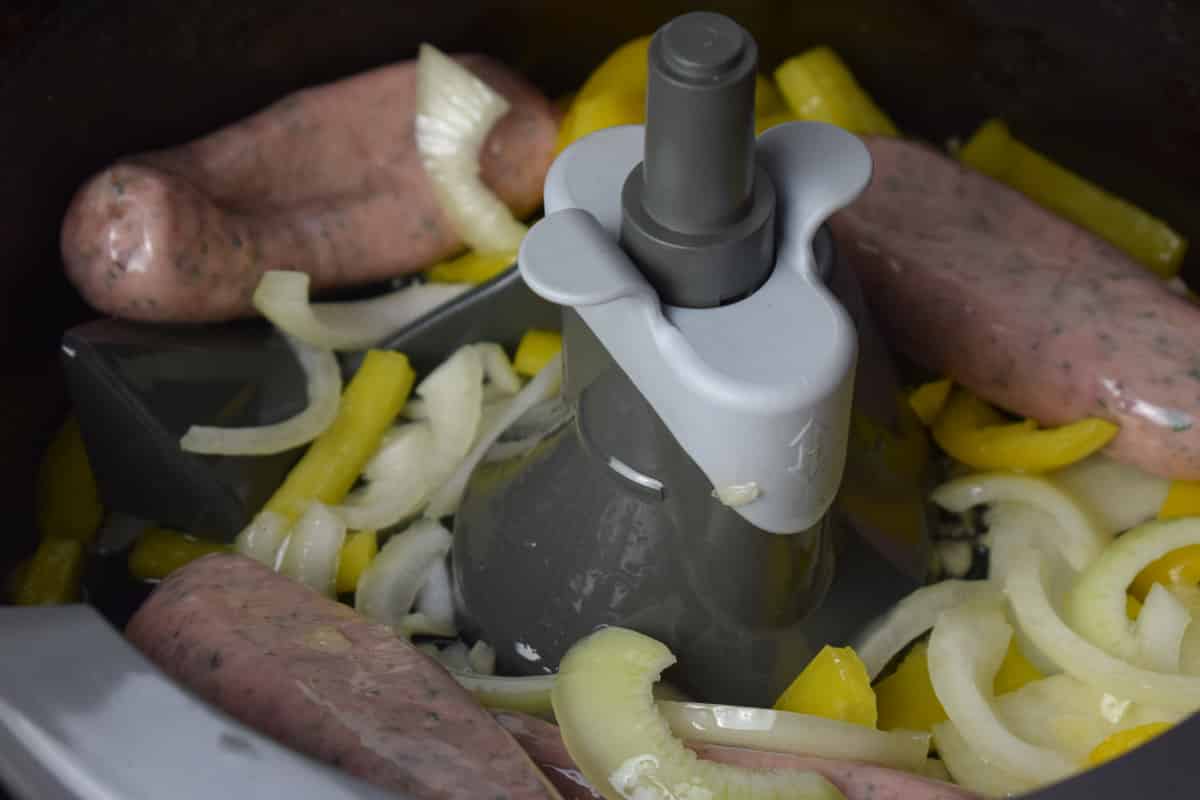 4. Turn the Actifry on and cook for 25 minutes – or until the sausages are browned to your liking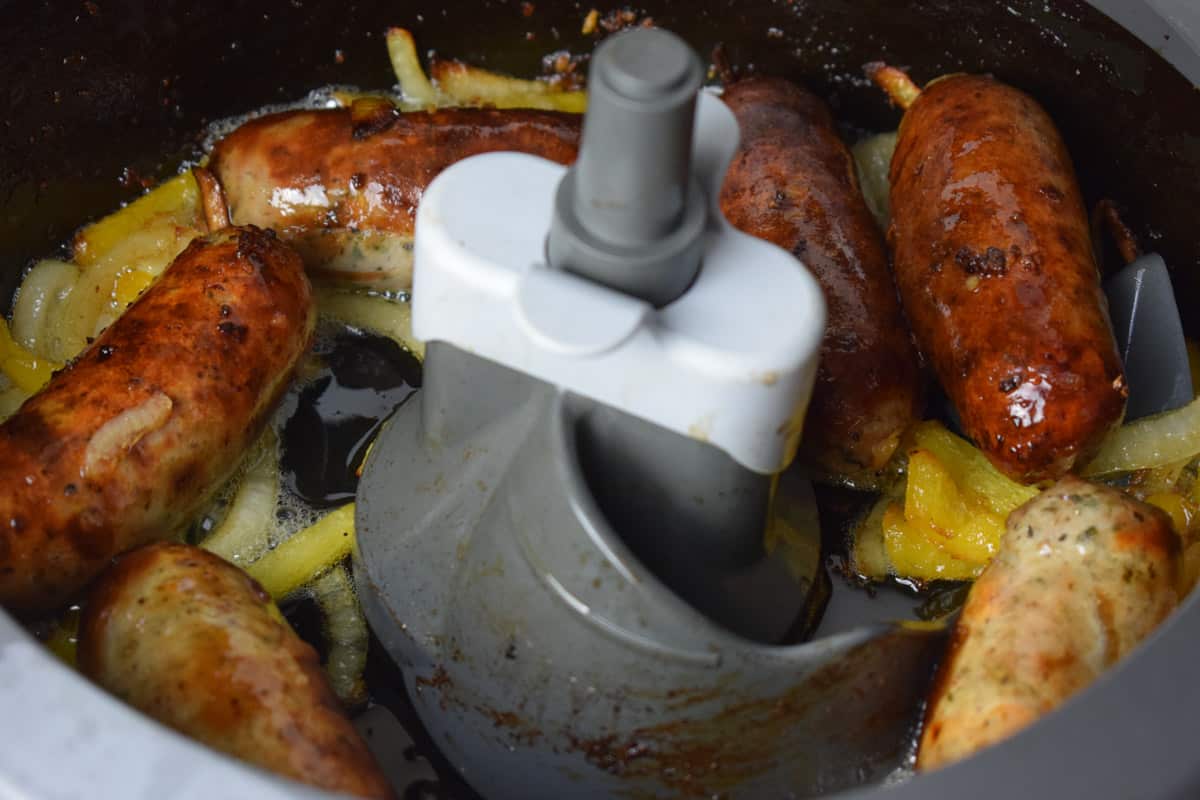 5. Meanwhile, whilst the sausages cook, boil the kettle and mix in the chicken stock cube into 100ml of boiling water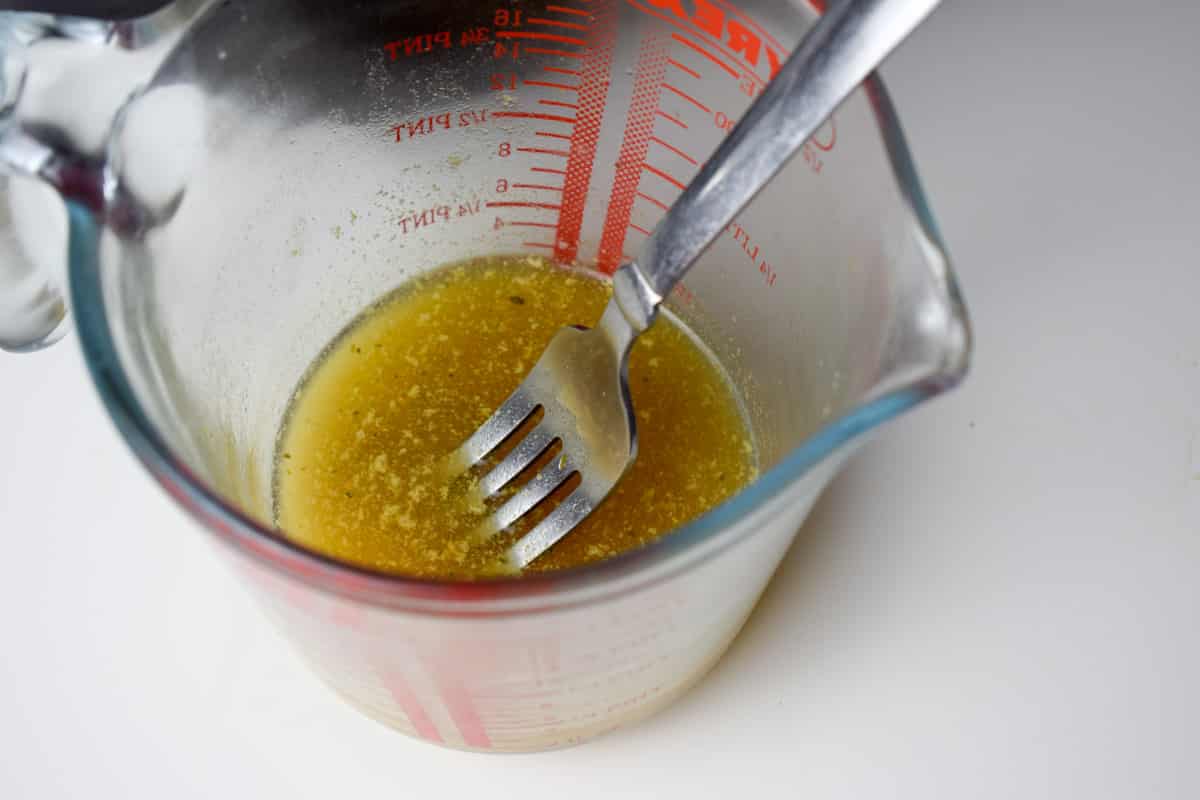 6. Once the sausages are brown enough, drain the excess oil from the pan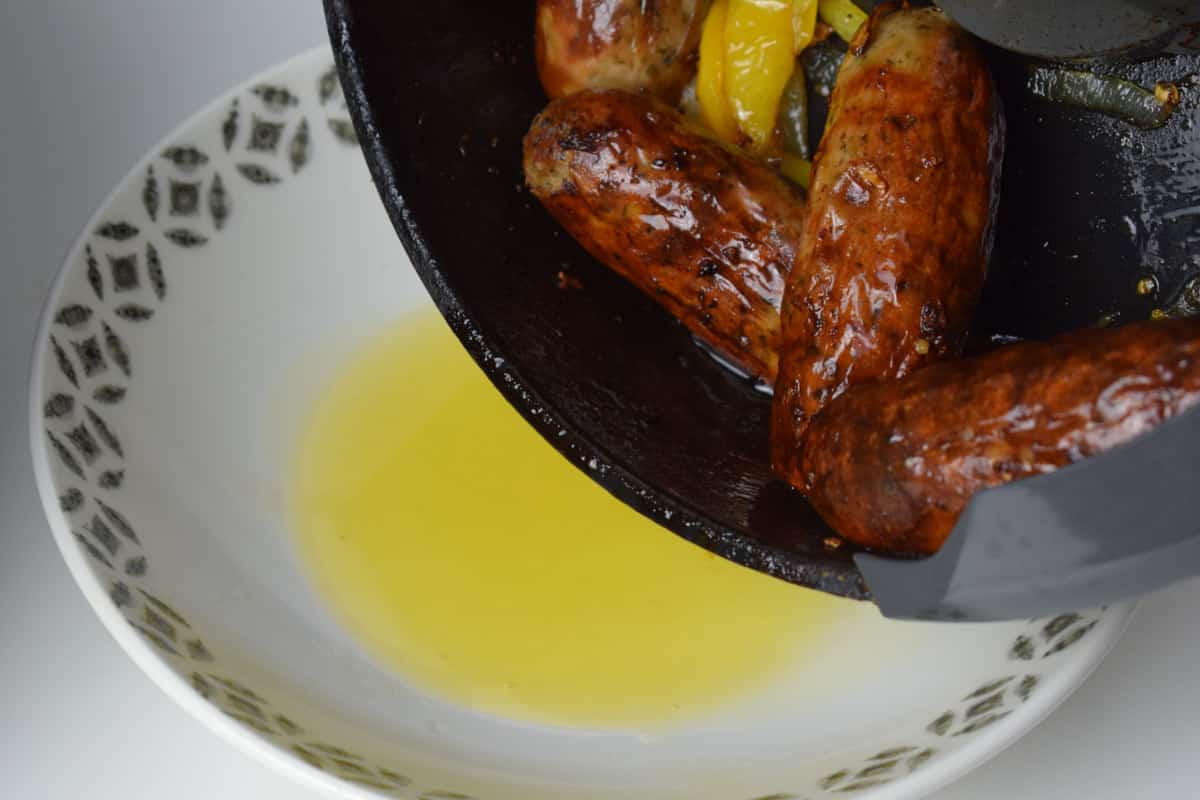 7. Add the thyme and paprika to the browned, drained sausages in the Actifry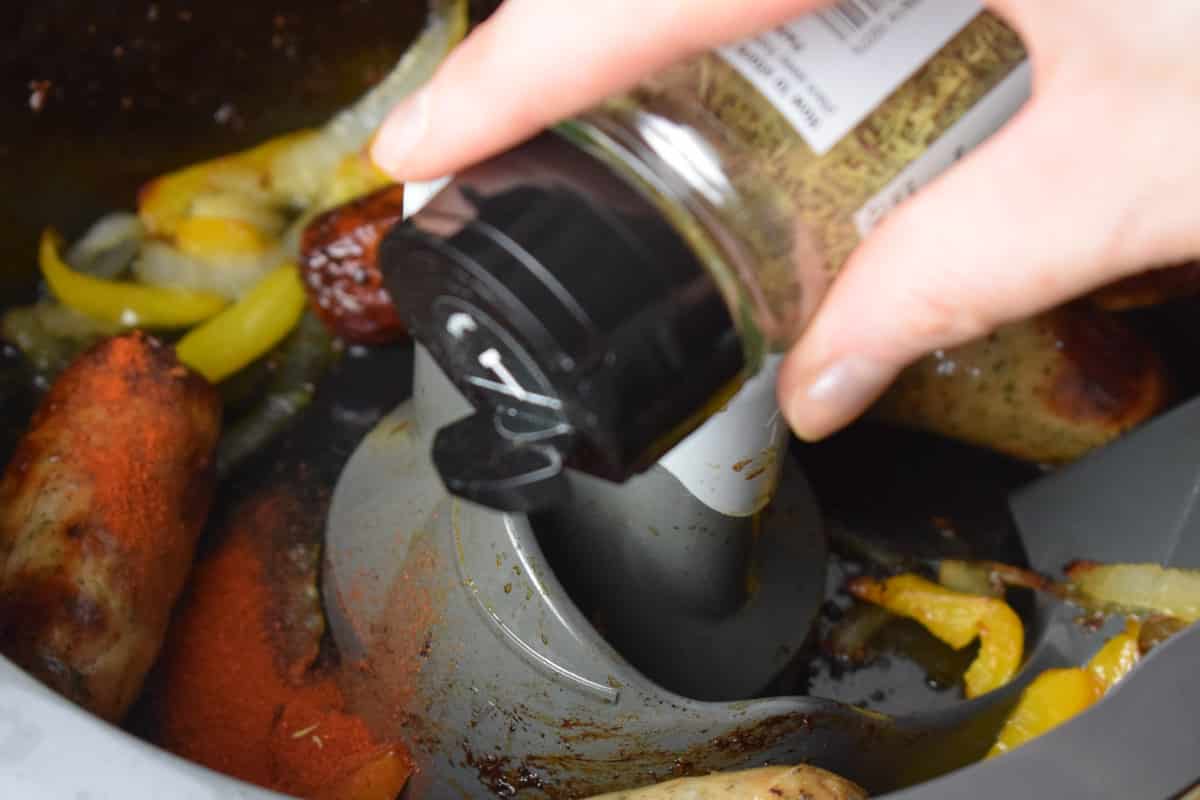 8. Add the chicken stock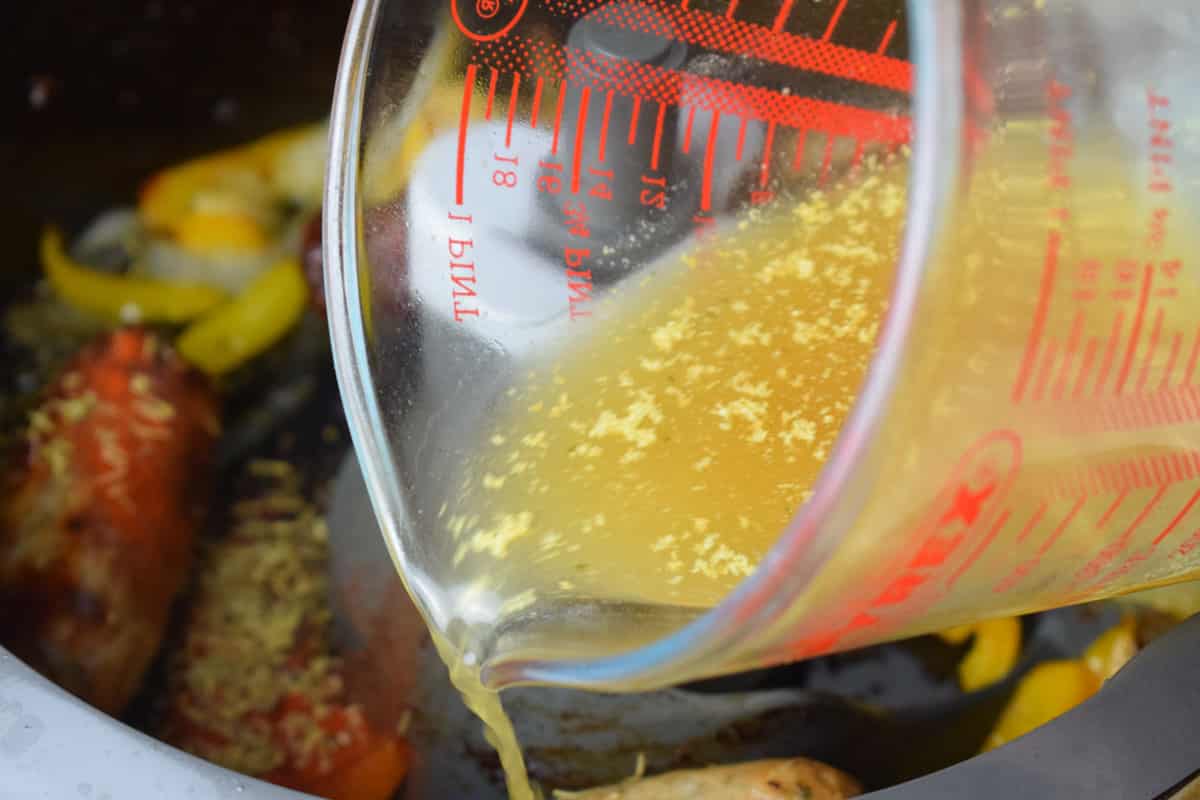 9. Add the tin of baked beans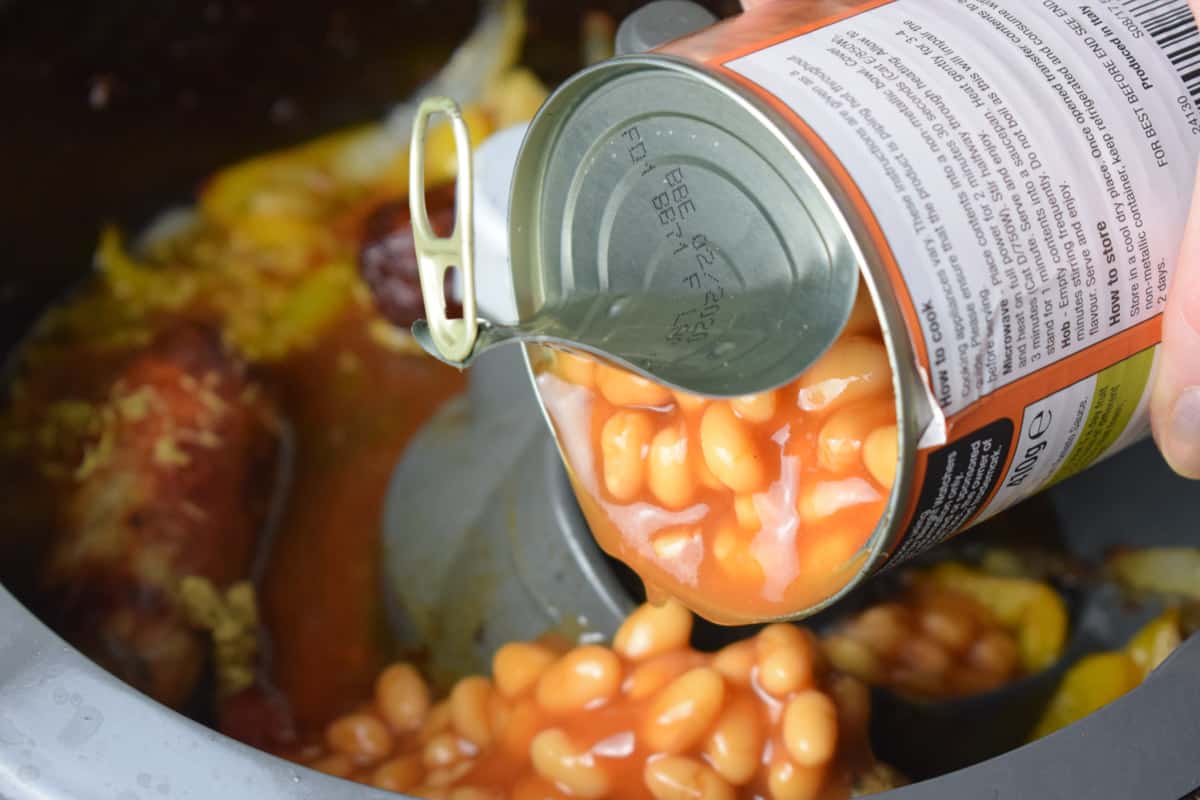 10. Add tbsp tomato puree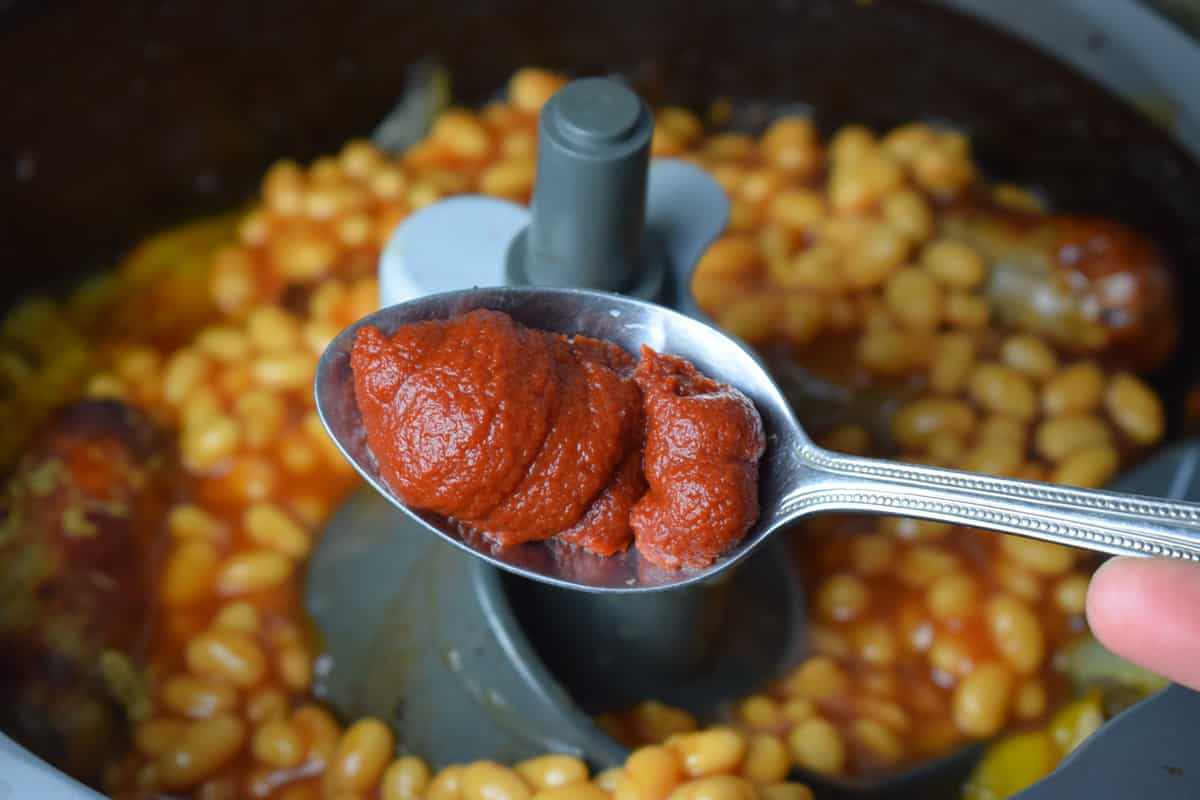 11. Add tbsp Worcestershire sauce, and stir all with a spoon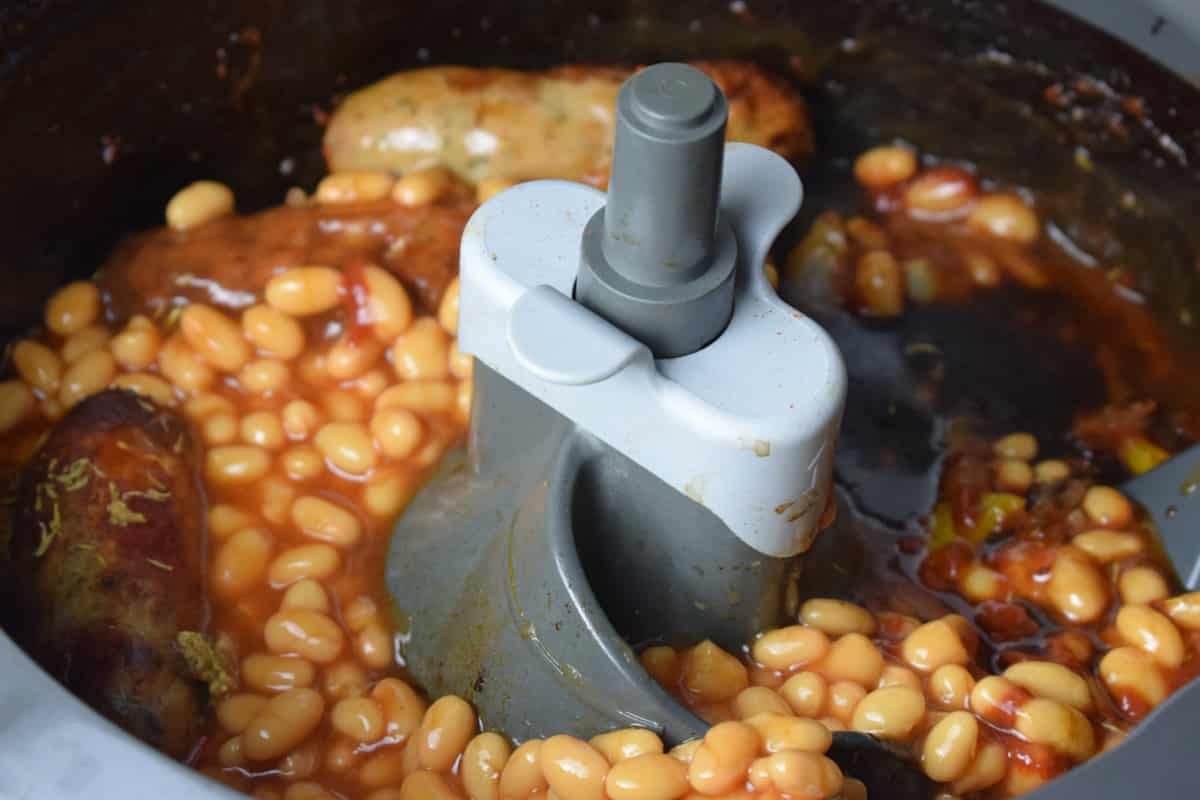 12. Cook for a further 10 minutes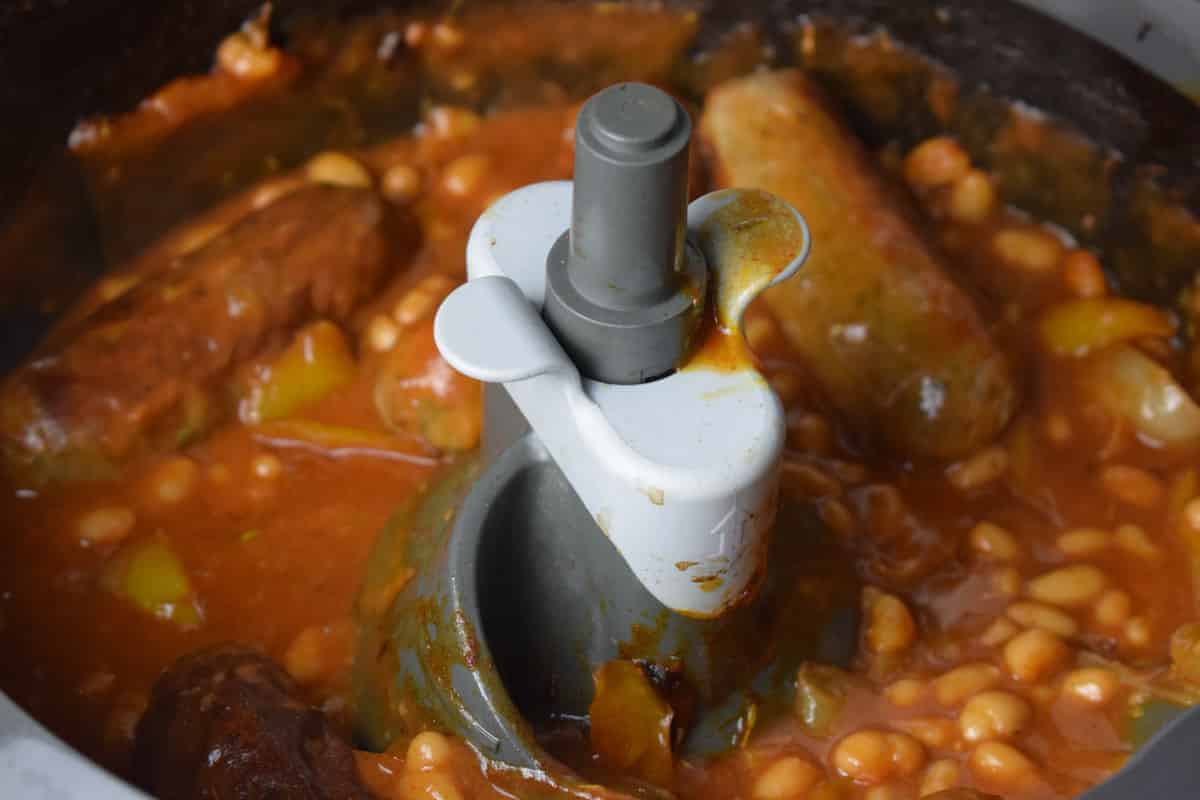 13. Serve with creamy mashed potato

Yield: 2
Actifry Sausage Casserole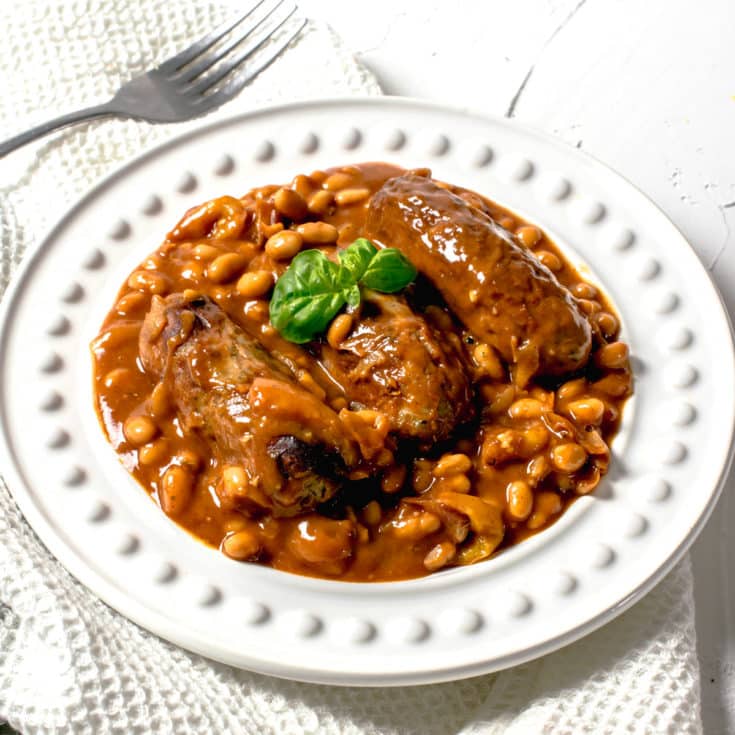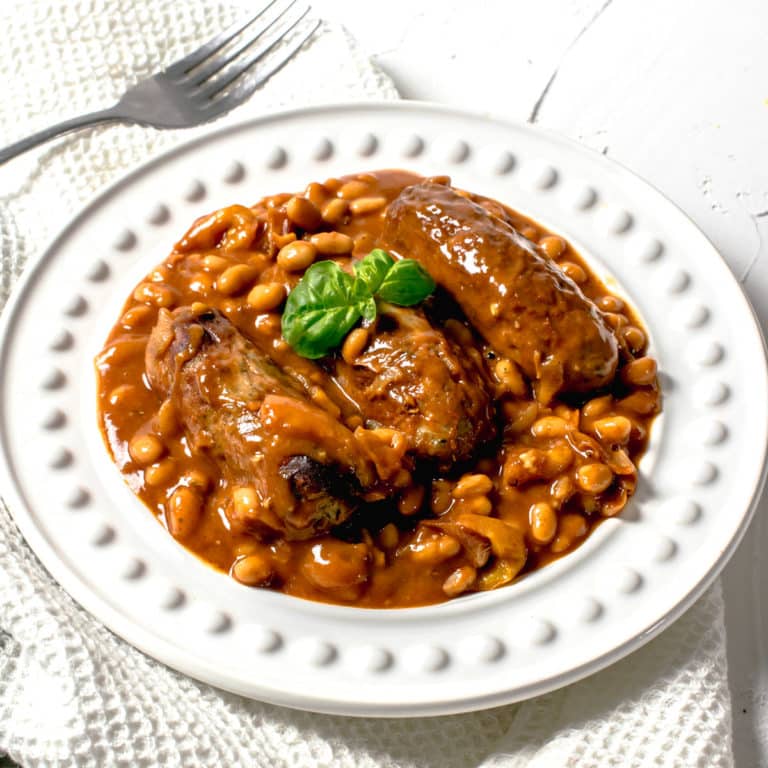 Comforting British Sausage casserole made using an Airfryer/Actifry. Easy, winter recipe with baked beans.
Ingredients
1 Onion
1 Pepper
2 Garlic Cloves
6 Sausages
1 Tbsp Oil
1 Tsp Thyme
1 Tsp Paprika
1 Chicken Stock Cube
100ml Water
1 400g Tin Baked Beans
1 Tbsp Tomato Puree
1 Tbsp Worcestershire Sauce
Instructions
Chop the pepper and onion, then mince the garlic cloves
Add the vegetables to the Actifry pan, then add the sausages and oil
Cook for 25 minutes, or until the sausage skin has browned to how you like them
Whilst your sausages are cooking, boil the kettle and mix 100ml boiling water with the chicken stock cube, then use a fork to mix until dissolved - set aside
Turn the Actifry off once the sausages are brown, drain some of the excess oil out of the pan
Then add the paprika, thyme, tomato puree, Worcestershire sauce, beans, and chicken stock
Mix using a spoon
Then cook for a further 5 minutes
Serve on a bed of hot, creamy mashed potato
Notes
If you're feeding a family of four, you might prefer to use 8 sausages - if you want more sauce, add another tin of beans.
Recommended Products
As an Amazon Associate and member of other affiliate programs, I earn from qualifying purchases.
Nutrition Information
Yield
2
Amount Per Serving
Calories

419
Total Fat

19.1g
Saturated Fat

4.6g
Cholesterol

33mg
Carbohydrates

30.2g
Fiber

11.6g
Sugar

16g
Protein

19.4g