I'm from an Irish family; which means I love potatoes, and I really really love mashed potatoes. Despite this, I actually really hate mashing mash, so went for around 2 years without making it when I first moved out of my parents home. I used to request mash whenever i was at mums for dinner.
This all changed when I got the best kitchen tool imaginable: my Kitchenaid. I didn't purchase my Kitchenaid thinking about mashed potato, but i'm so glad I now know how to do it!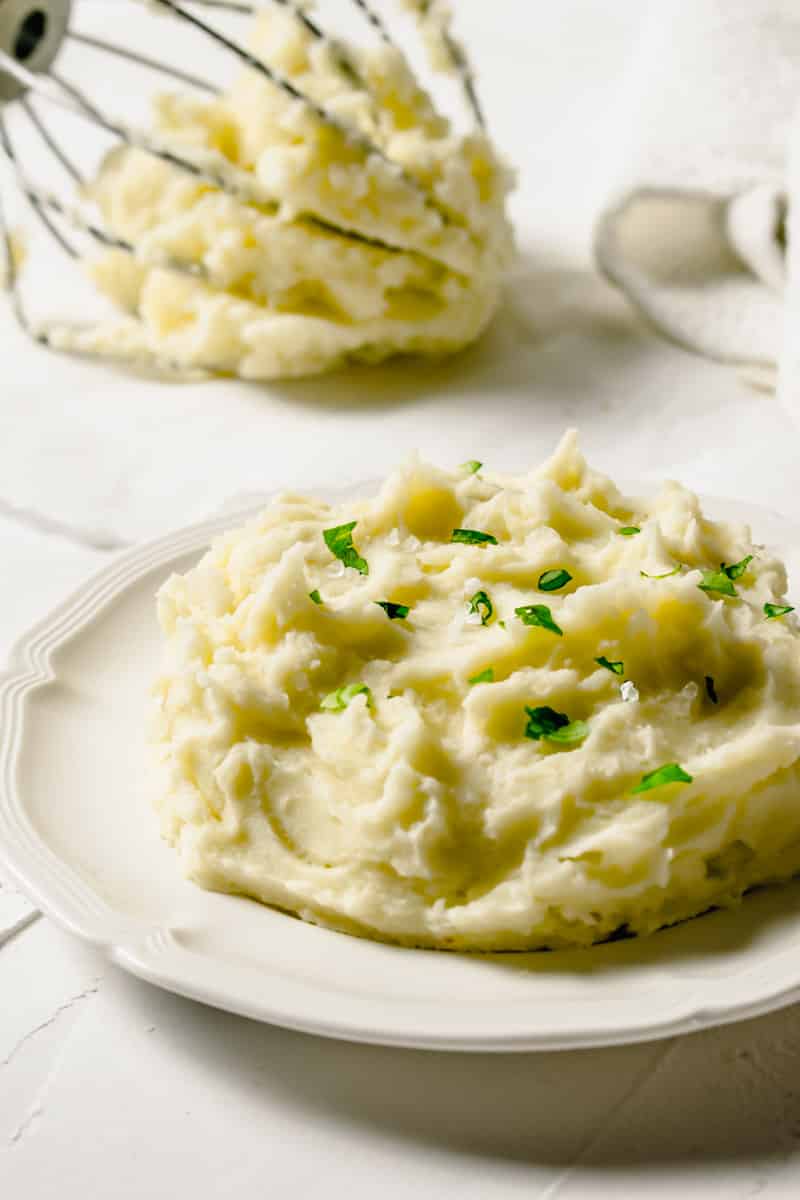 If you have a stand mixer, and hate mashing potatoes, you're in luck with this recipe (and it's hands down the best mash i have EVER eaten – especially when garlic salt is added in!)
How to make mashed potato in a Kitchenaid stand mixer
Scroll down for printable recipe card and ingredient list.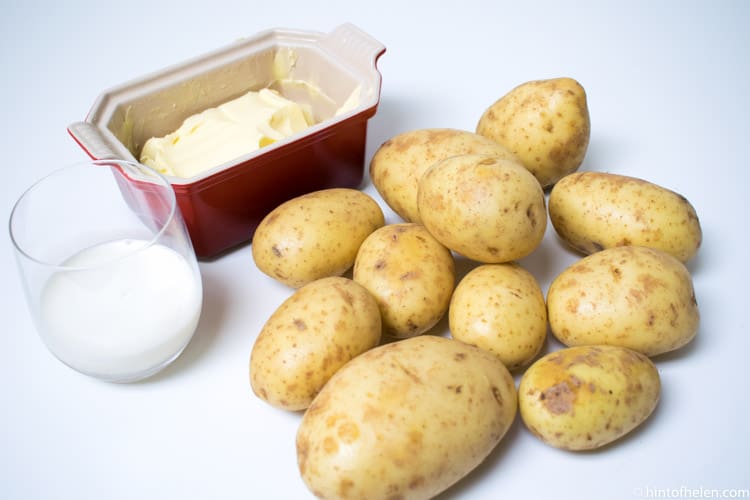 1. Make all the ingredients ready to hand. You'll need potatoes, milk, butter and salt and pepper.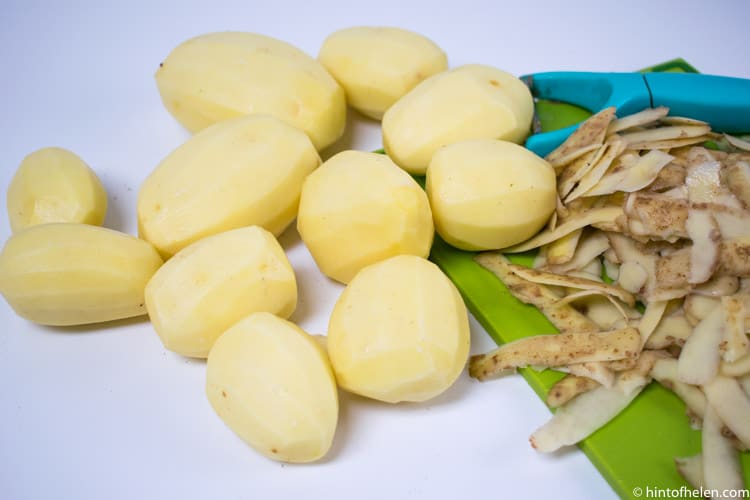 2. Start by peeling the potatoes with a potato peeler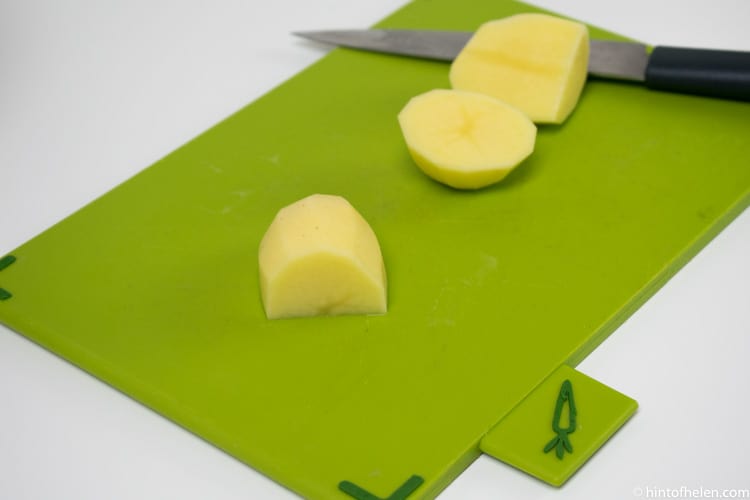 3. Chop the potatoes into evenly sized pieces, similar to those below: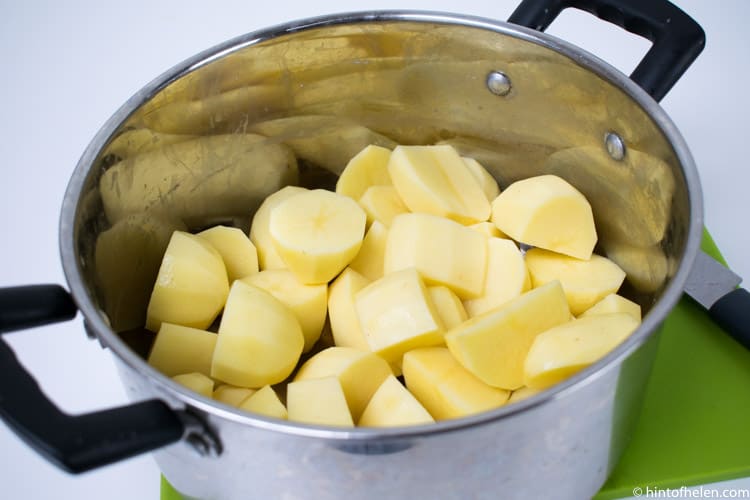 4. Add the potatoes to a large pan; the one you plan to boil them in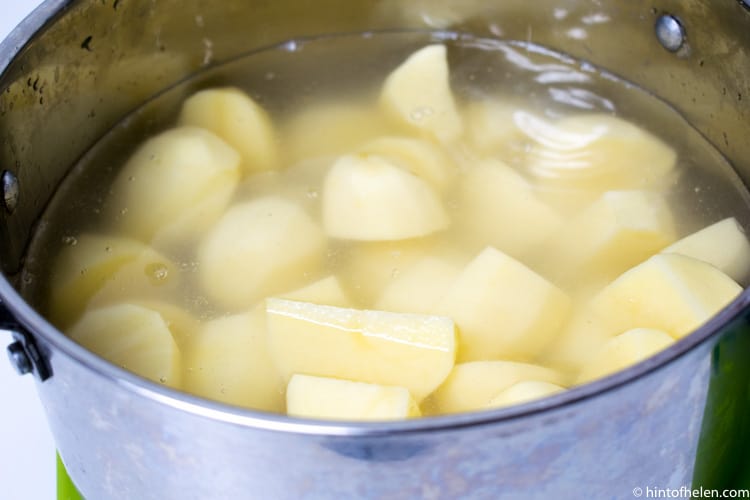 5. Add cold water to the pan, and using you'd hands, swish the potatoes around in the water, to wash and remove excess starch. The water will become cloudy: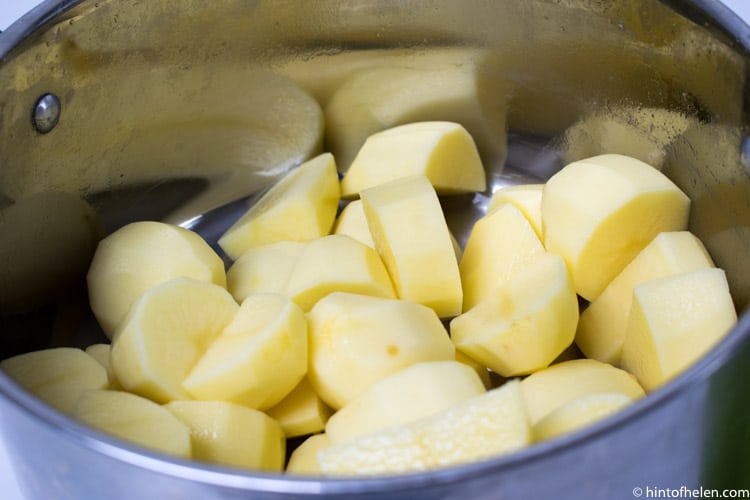 6. Drain the water from the pan, leaving the potatoes in the pan, and boil a kettle full of water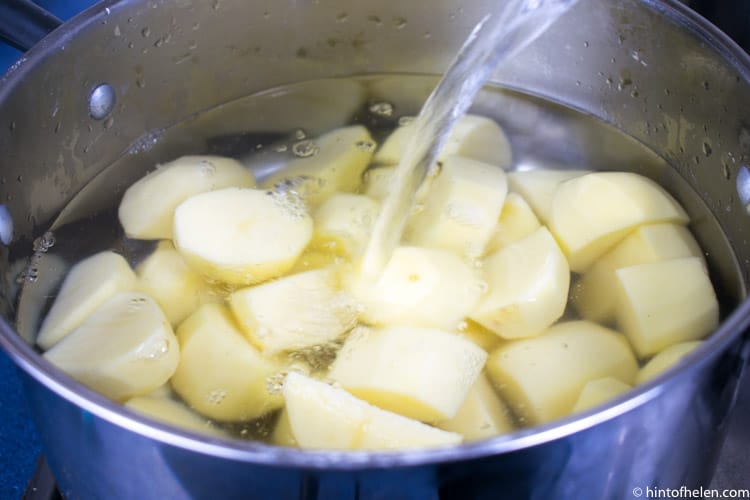 7. Once the kettle water has boiled, add to the pan of potatoes; ensuring all the poets are covered and submerged in the water.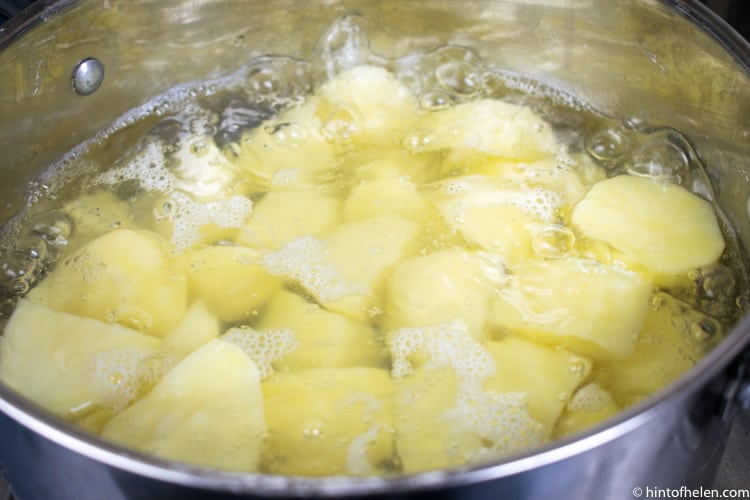 8. Place the pan on the hob/stovetop and bring to the boil; once boiling, reduce the heat to simmer the potatoes.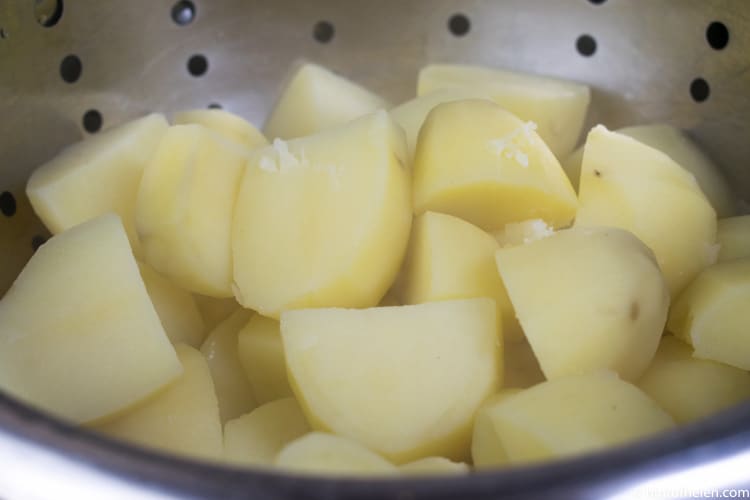 9. Cook the potatoes until they are cooked and soft, ready for mashing. You will know the potatoes are cooked enough when a fork is inserted and removed without resistance. Drain the potatoes, and set aside while you prepare the Kitchenaid.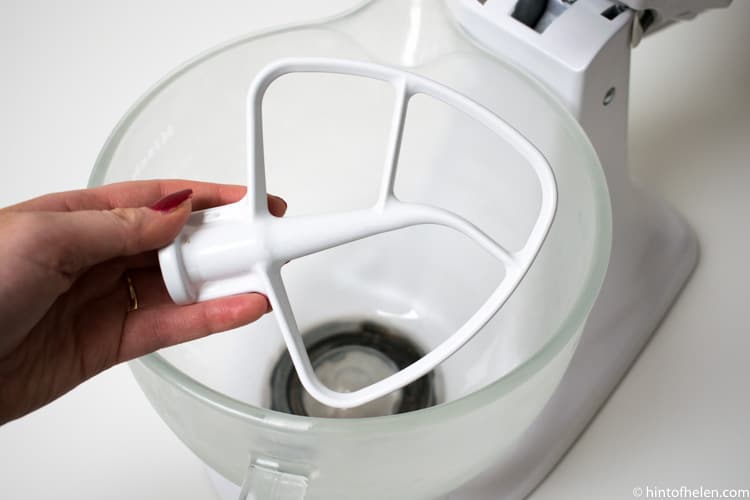 10. You firstly need a flat beater. You can use the white one which came with your Kitchenaid, or i'd recommend to use the Flex Edge Beater if you have one (as it will scape the edges down as it mixes).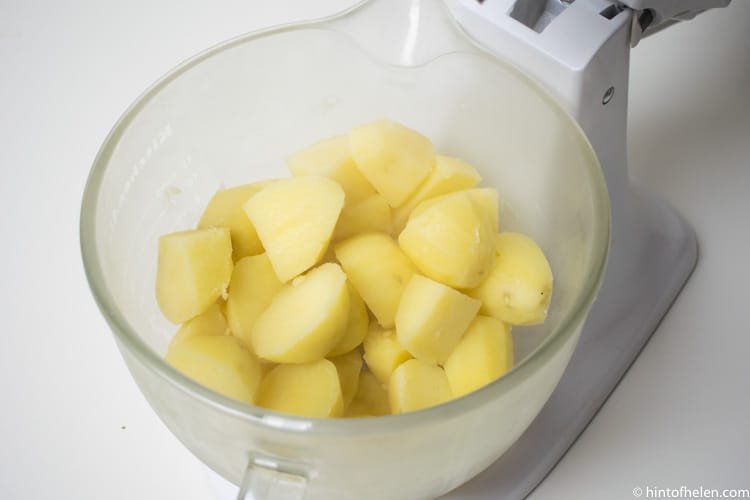 11. Add the potatoes to the bowl of the Kitchenaid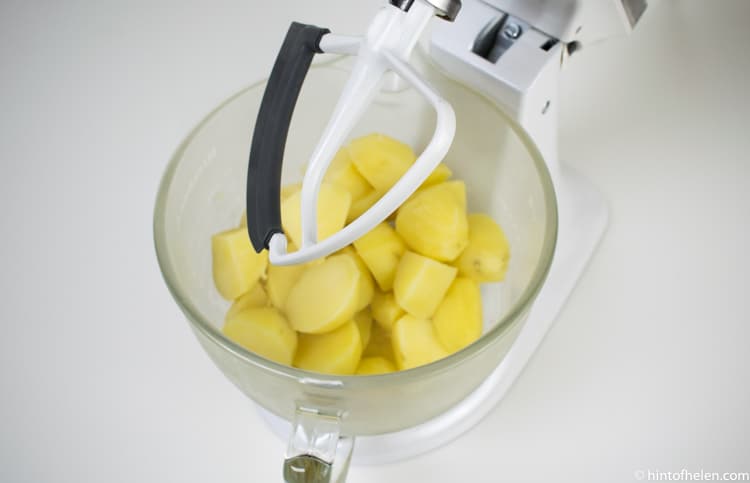 12. Attach your flat beater,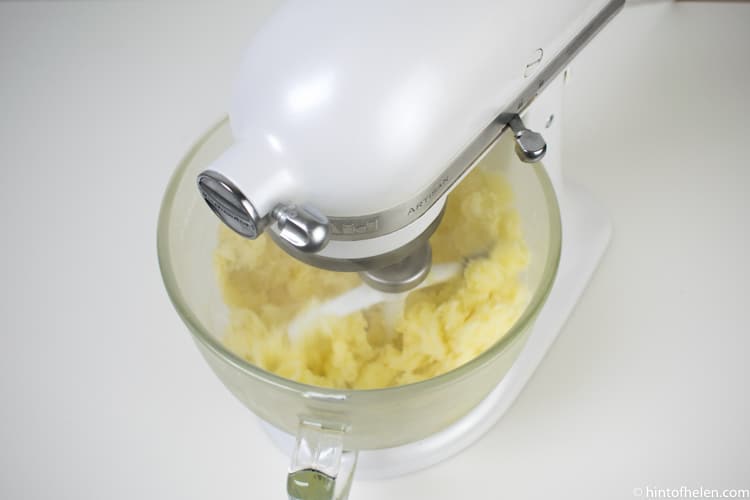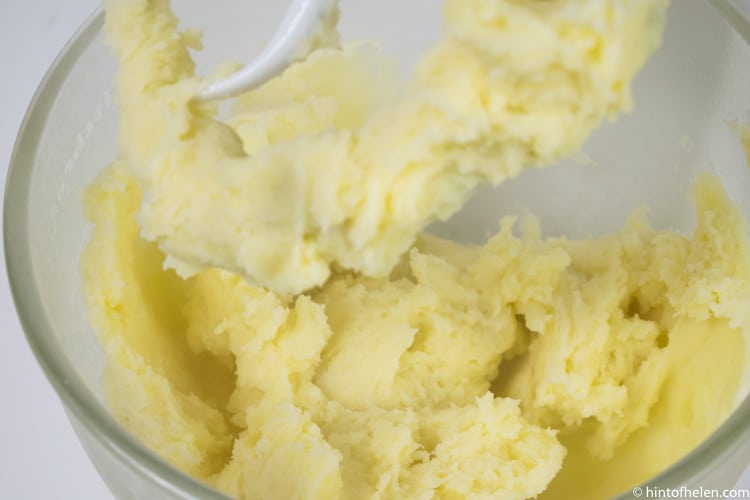 13. Mix on low (speed 1-2) for 2 minutes, until all visible lumps have disappeared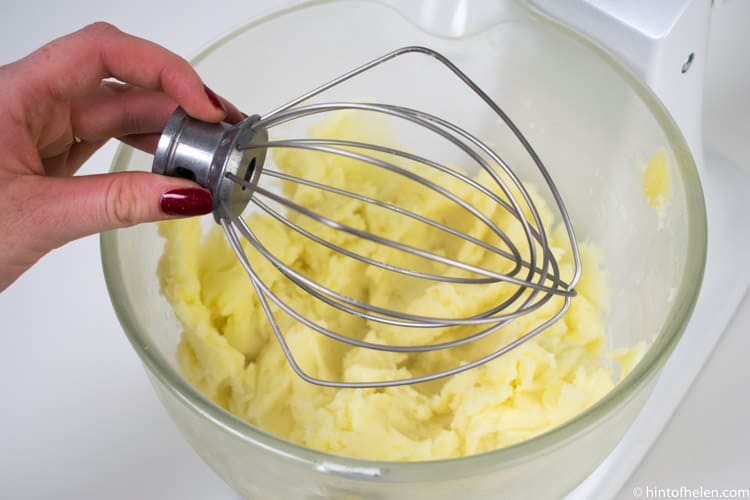 14. Next, remove the flat beater, and attach the wire whisk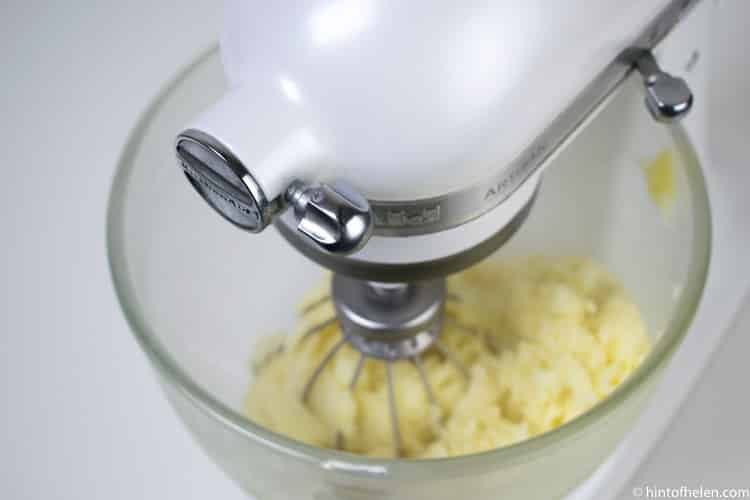 15. Mix on high (7-9) for 2 minutes. This will add air and make the mashed potato fluffy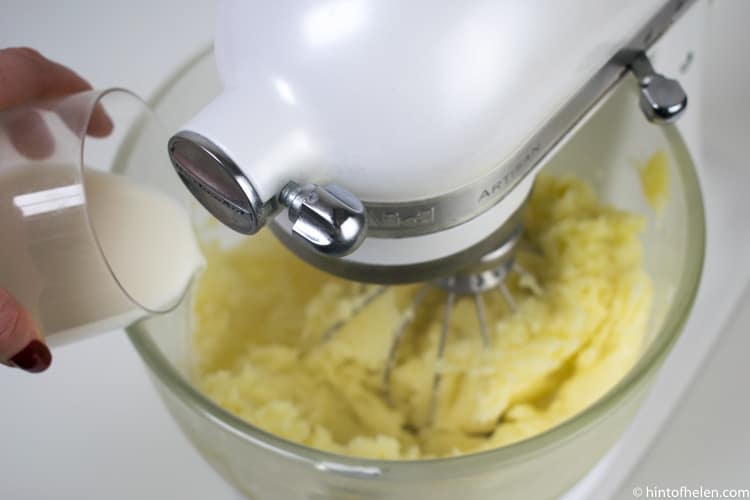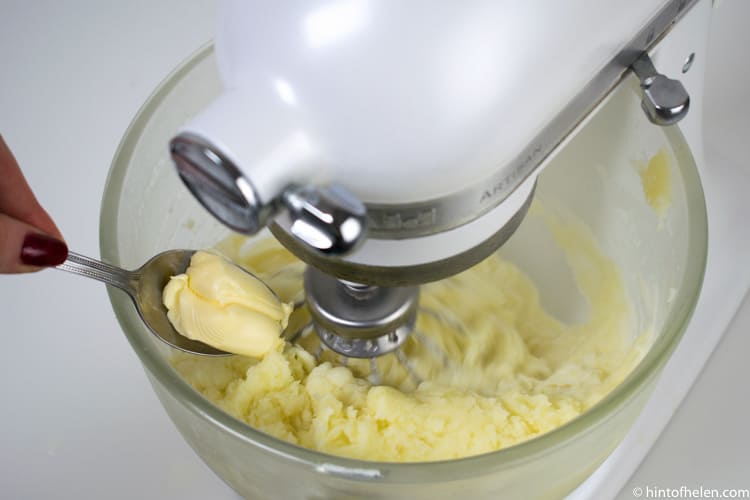 16. Whilst the whisk is still mixing the potato, add milk and butter, then continue to mix for a further 2 minutes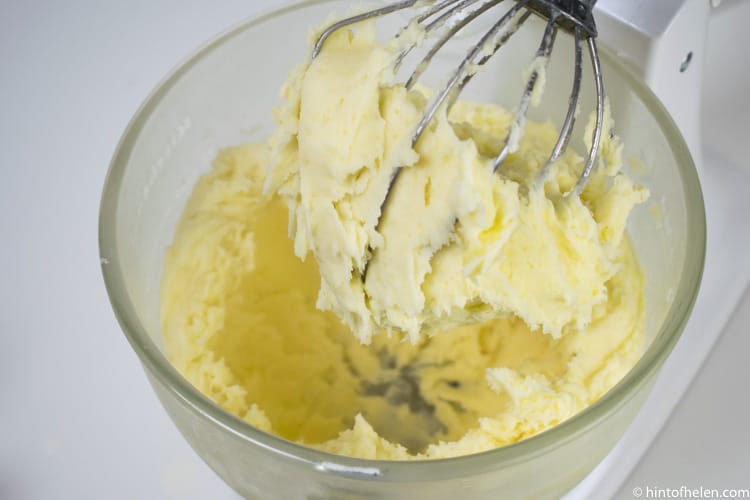 17. After 4 total time mixing the potatoes, the mashed potato will be smooth and fluffy. Pause the whisk, and elevate the whisk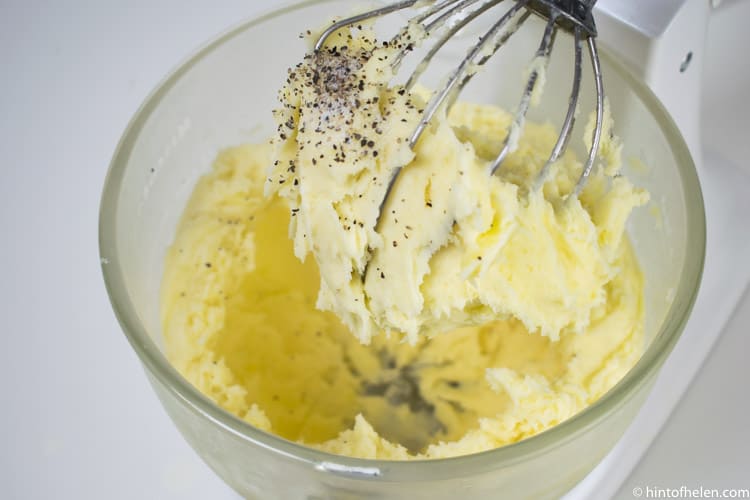 18. Add salt and pepper to the mashed potato (add any other spices you'd like to at this stage – e.g. garlic salt or chilli powder).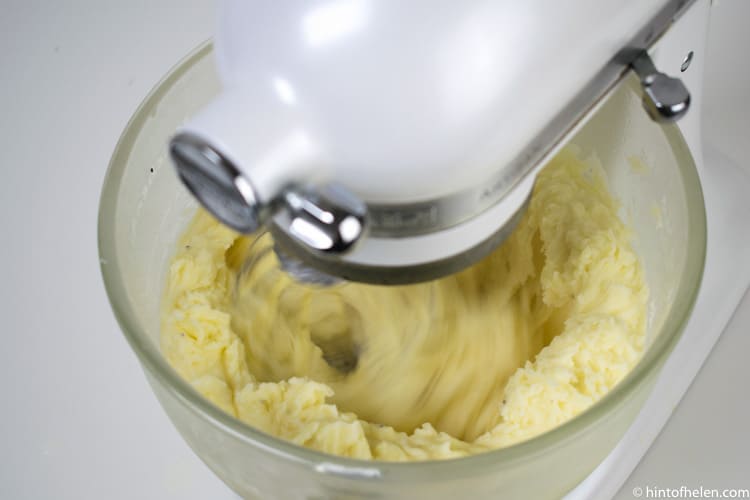 19. Return the whisk to mix and incorporate the spices. If you feel the mash needs any additional butter or milk, add it in too.

20. Remove the white whisk, and you'll have smooth, creamy mashed potato with no arm-work!

Yield: 4
Kitchenaid Mashed Potato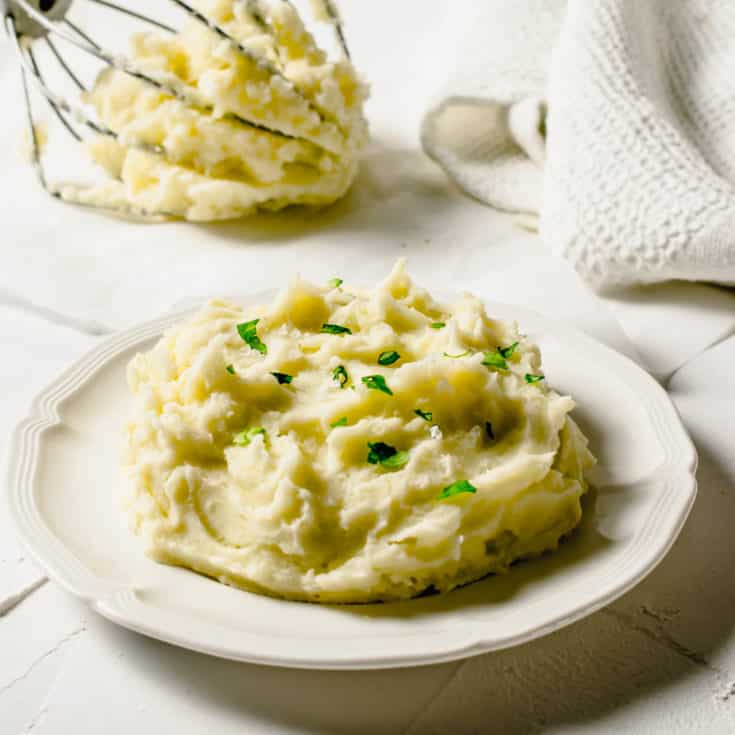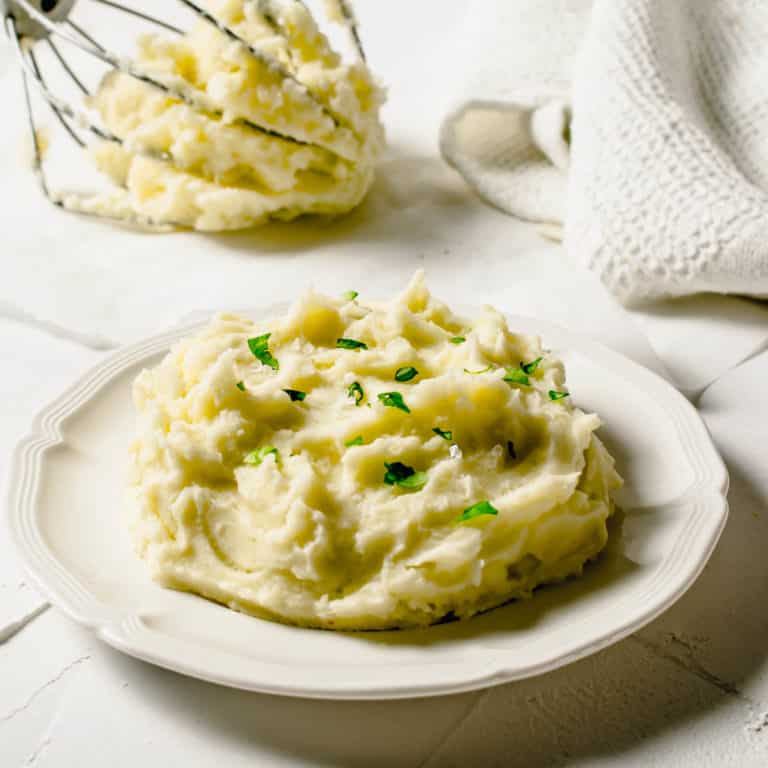 Here's how to make mashed potato with your Kitchenaid stand mixer.
Ingredients
8 large potatoes
1 tbsp butter
4 tbsp Milk
Salt / Pepper / seasoning as required
Instructions
Peel and chop potatoes into equal-sized pieces
Add potatoes to a large pan of cold water, rinse of additional starch and drain
Boil the kettle, and add to the pan of potatoes. Place on a hob/stovetop and simmer until a fork is inserted with no resistance.
Drain the potatoes and set aside, ensuring they are dry before proceeding
Tip potatoes into your mixer and attach the flat beater
Beat the potatoes on low (speed 1-2) for 1 minute, until all visible lumps have disappeared
Switch the flat beater for your wire whisk
Whisk on high for 1-2 minutes, until smooth
Add milk and butter, and mix on medium until absorbed
Add salt/pepper, and any seasoning you'd like (chilli flakes? Garlic salt? Whatever you fancy!)
Eat and enjoy!
Recommended Products
As an Amazon Associate and member of other affiliate programs, I earn from qualifying purchases.
Nutrition Information
Yield
2
Amount Per Serving
Calories

239
Total Fat

6.6g
Saturated Fat

4.1g
Cholesterol

18mg
Carbohydrates

40.8g
Fiber

6g
Sugar

4.3g
Protein

5.3g