Chinese Chicken Curry is a takeaway favourite which is extremely easy to make at home. You don't need lots of ingredients to make it, in-fact, you need chicken and some store-cupboard essentials such as onions, garlic, water and for this recipe – Mayfair Curry Sauce Mix. The curry sauce mix is only £1 in the likes of B&M and Homebargains and it's absolutely delicious, making Chinese Chicken Curry a recipe you can easily whip up in around 15 minutes.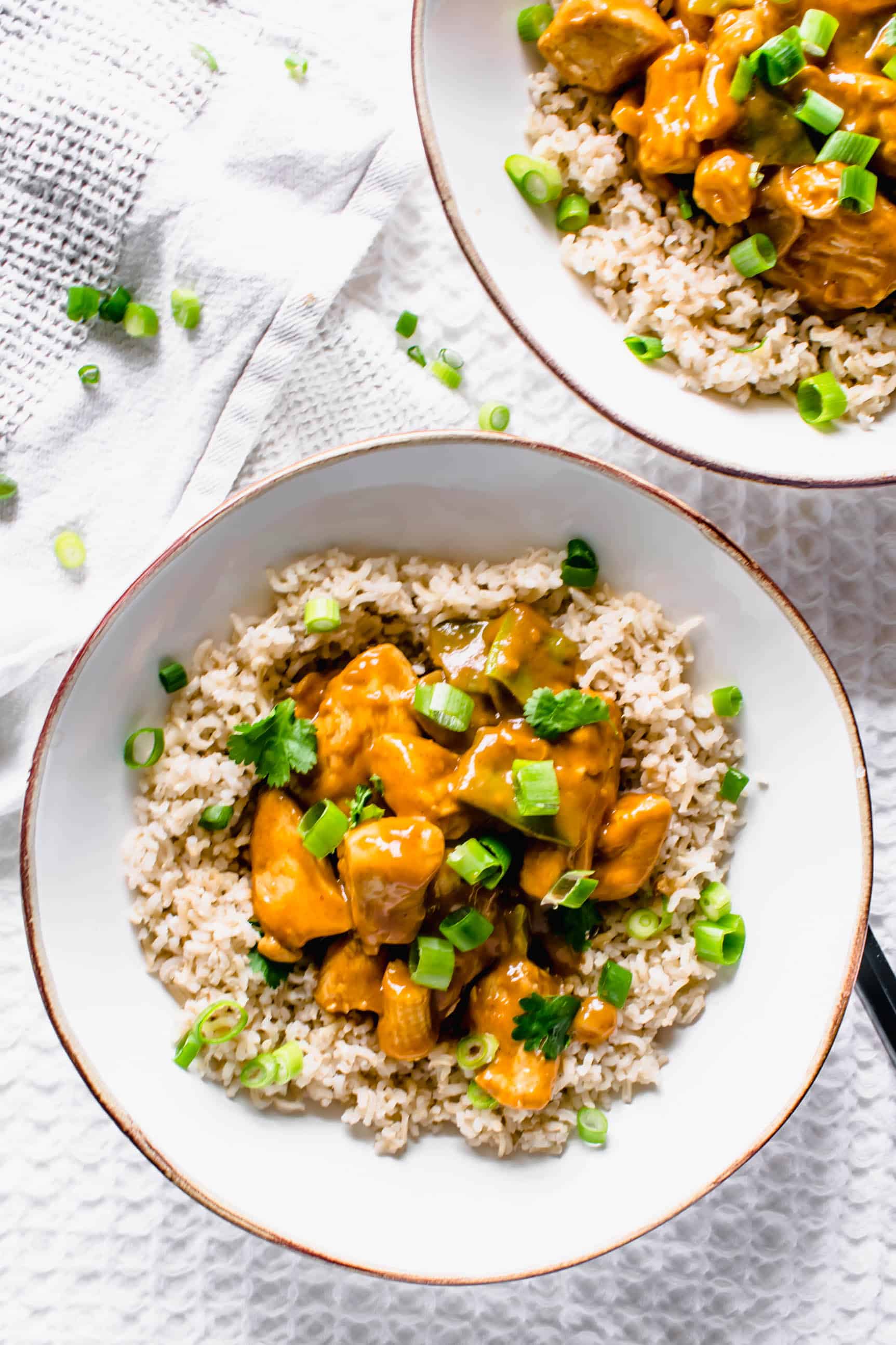 Chinese Curry is typically made with chicken, beef, pork or veggies. You can choose to add whichever veggies you like – peas are a super popular choice, and so are water chestnuts, peppers and beansprouts. Make this recipe your own and add whichever veggies you like!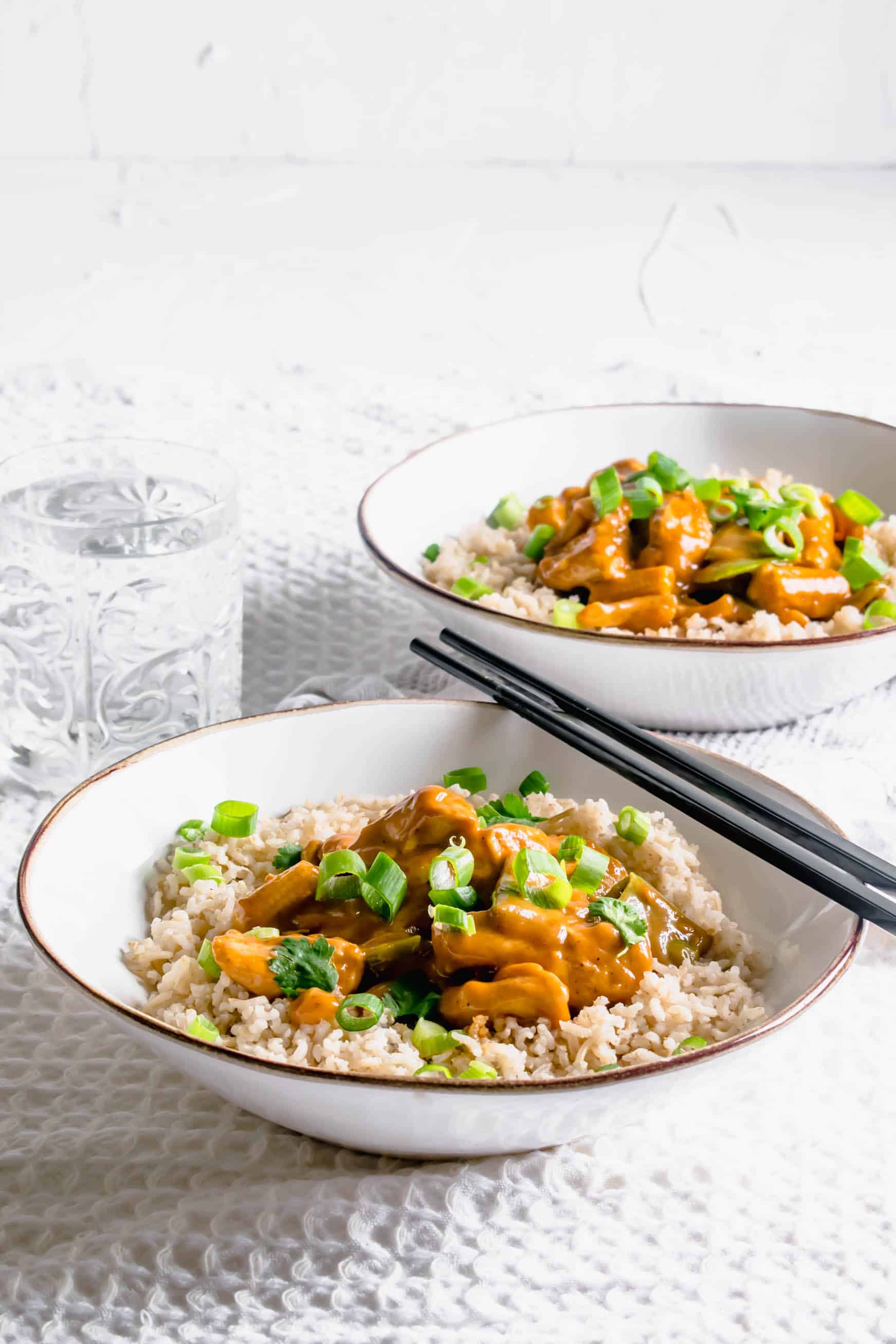 If you're following a slimming-world diet, Mayfair Curry Sauce mix is low sun – at 4 syns per portion, the packaging looks like this: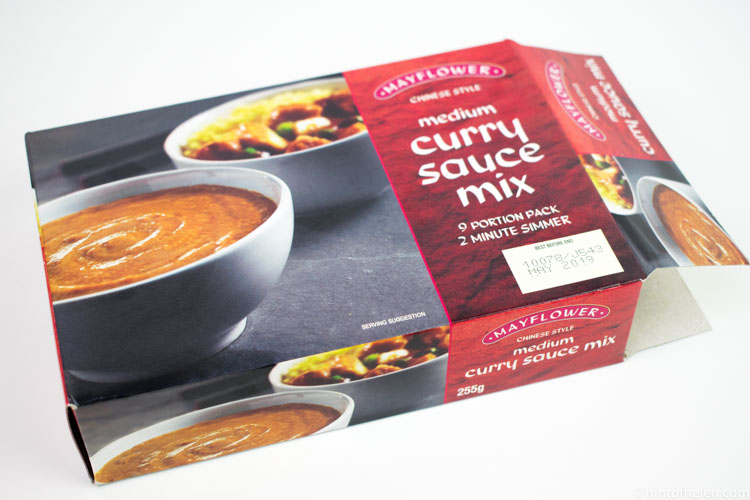 How To Make Chinese Chicken Curry At Home
Scroll down for recipe and ingredient list
1. Slice the chicken breast into equal strips, making them quite thin (rather than chunky). Then chop the onion and mince the garlic.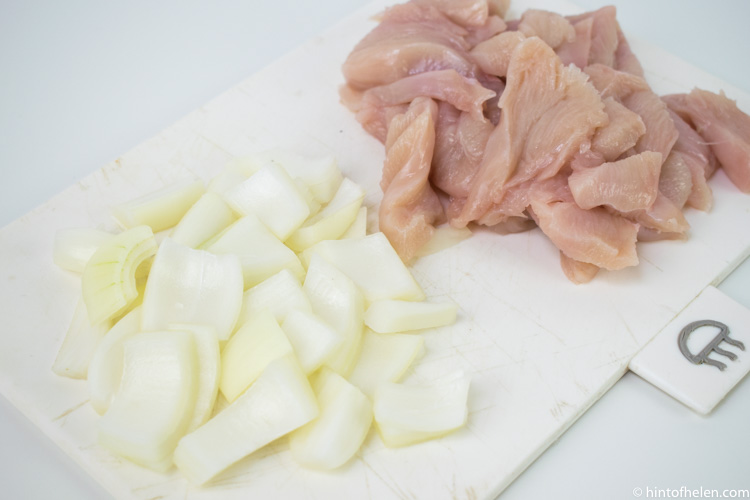 <
2. Heat oil in a deep sided, non stick pan then add onions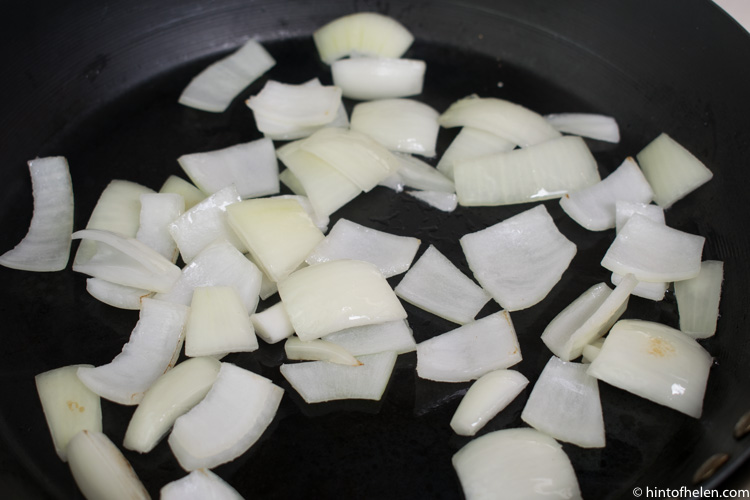 3. Cook onions until they begin to brown and sweeten up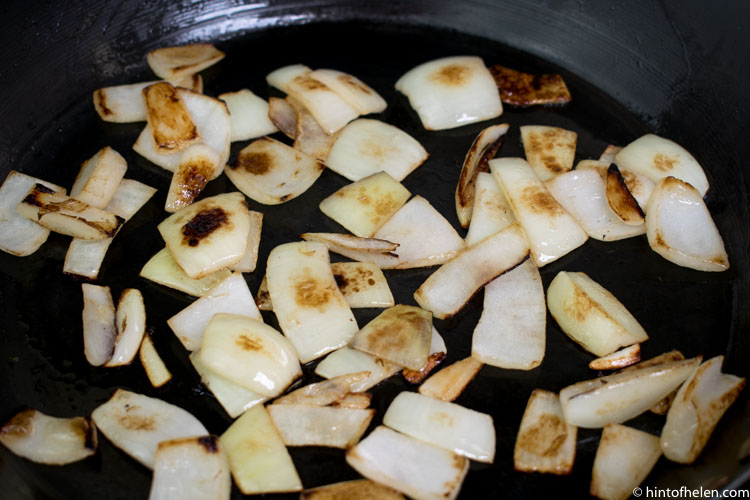 4. Then add the sliced chicken, garlic and Chinese five spice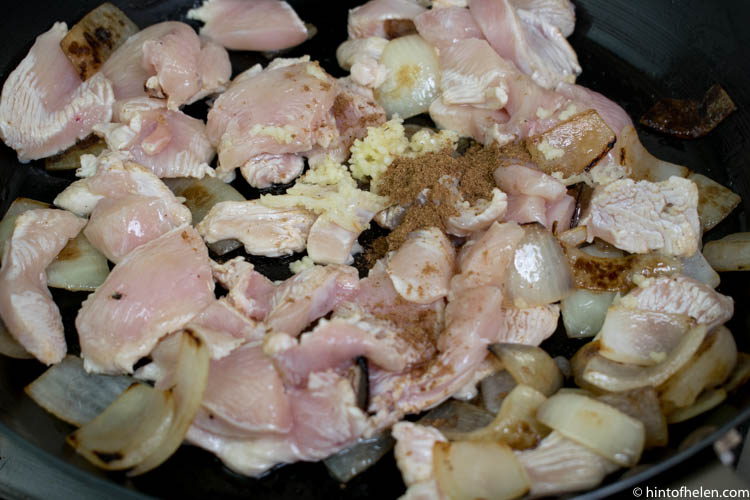 5. Stir to coat the chicken, and cook for a couple of minutes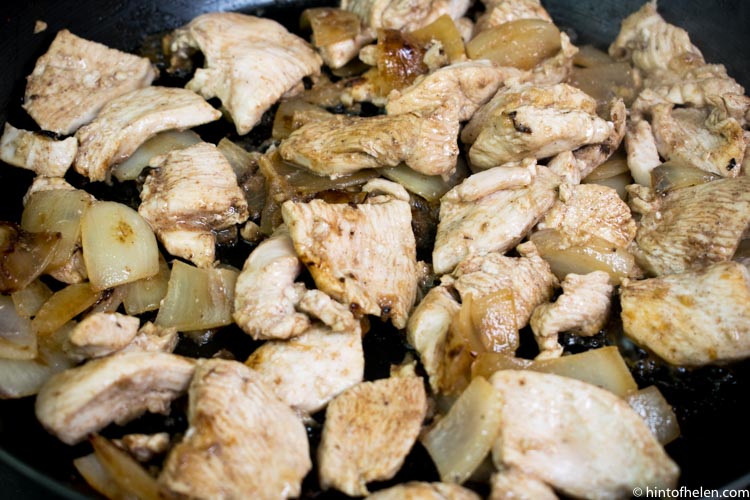 6. Meanwhile, make your curry sauce by mixing water and Mayflower powder (Or any other curry sauce powder you may have)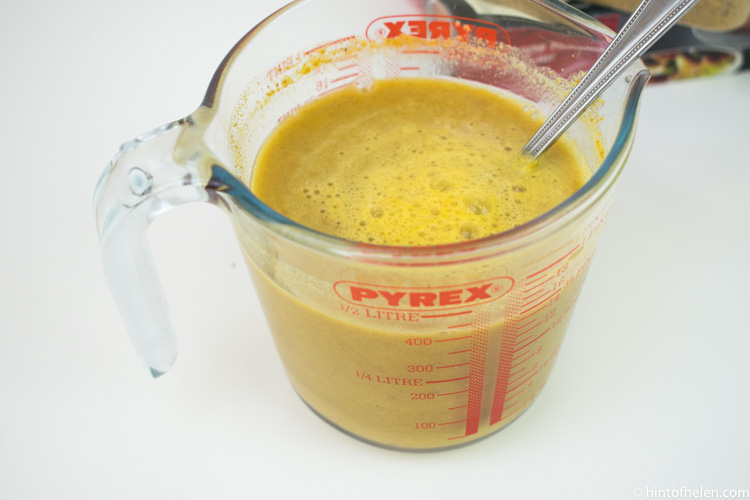 7. Pour sauce into the chicken pan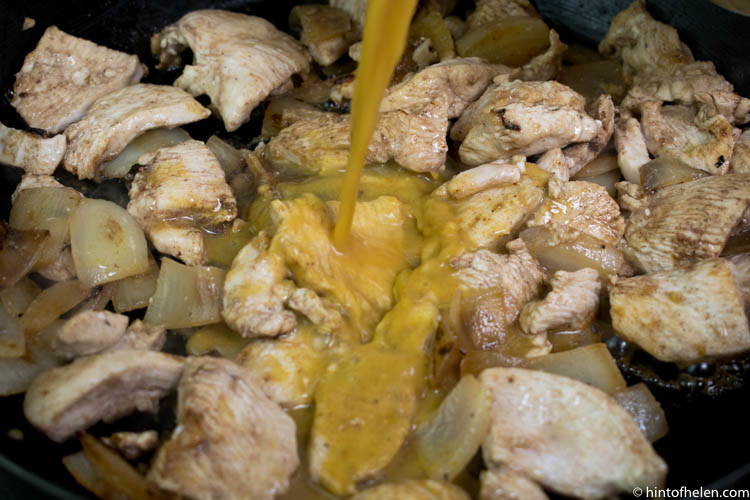 8. Stir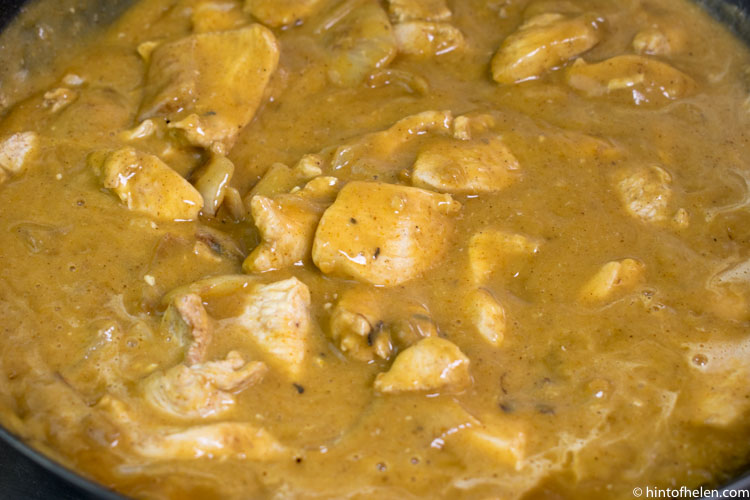 9. Then add your veggies of choice (peas, waterchestnuts, peppers etc.)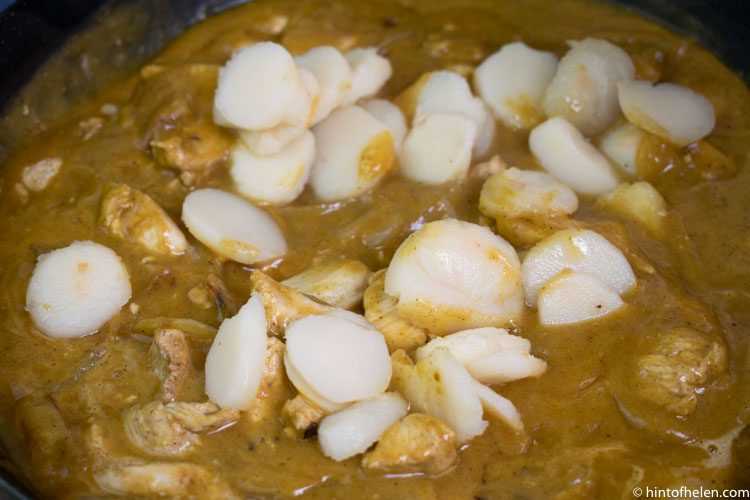 10. Stir and bring to the boil, add more water if it is too thick, add more powder if it is too runny. Cook on a gentle simmer until heated through and chicken is cooked
11. Serve and enjoy with your favourite Chinese side dishes, mine are egg fried rice and salt and pepper chips.
Yield: 4
Chinese Chicken Curry Recipe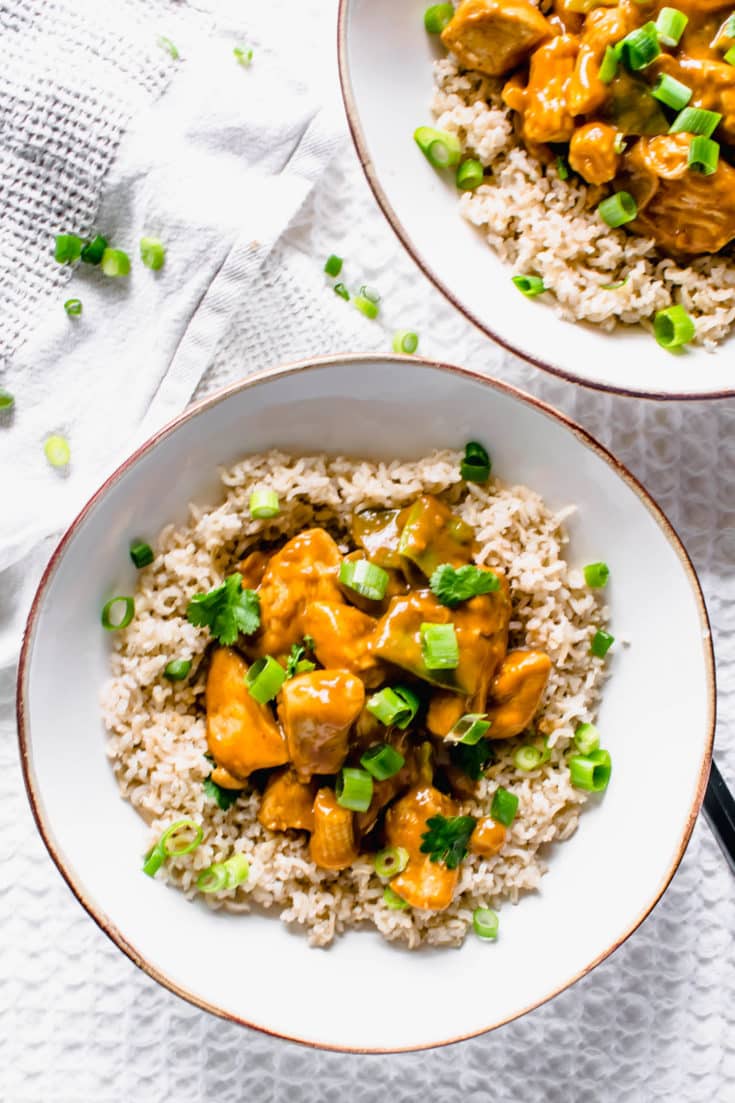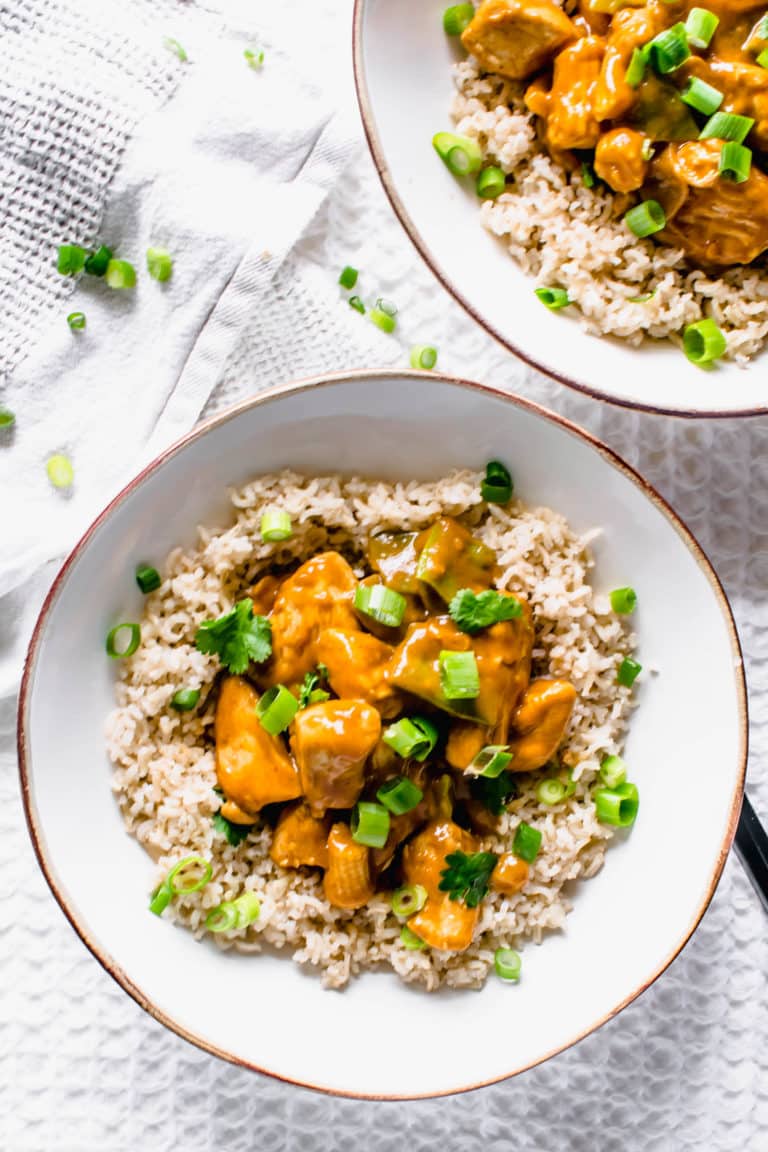 Easy mid-week recipe for a Chinese Chicken Curry. Made using Mayflower curry powder, five spice and garlic. This is a great light, healthy alternative to takeaway - which tastes better! 
Ingredients
1 tbsp Oil, Vegetable, Sunflower or Frylight
1 Onion
2 Garlic Cloves
1 1/2 tsp Chinese Five Spice
3 Chicken Breasts
85g Mayflower Medium Curry Sauce Mix
340ml Water
Vegetables (peas, peppers, waterchestnuts - whatever you choose!)
Instructions
Chop the chicken into even sized pieces, slice your onion and mince the garlic
Heat oil in a non-stick pan, then add the sliced onion - cook until they begin to turn brown and sweeten
Add the chicken, five spice and garlic to the pan, mix to coat the chicken and cook for a couple of minutes
Meanwhile, whisk 85g (3oz) of curry sauce mix into 340ml of cold water
Add the curry sauce mix to the pan of chicken and onions, stir and bring to a simmer
Add the veggies, and continue to cook until everything is hot and the chicken cooked
If you need to thicken the sauce, add more powder. If you want to make it runnier, add more water.
Nutrition Information
Yield
3
Serving Size
1
Amount Per Serving
Calories

313
Total Fat

11g
Saturated Fat

2g
Trans Fat

0g
Unsaturated Fat

8g
Carbohydrates

13g
Fiber

4g
Sugar

4g
Protein

40g