Turkey burgers are a firm favourite amongst my family. They're quick, healthy and lean – and really tasty.
Turkey is the perfect ingredient to get creative with your flavours. Below is my recipe for garlic and coriander turkey burgers as these are two flavours I love. Make these turkey burgers from scratch and serve in a soft bun on a bed of lettuce with a side of sweet potato fries for a dinner the family will be asking for again!
How To Make Healthy Turkey Burgers At Home
Scroll down for printable recipe card
1. Begin by chopping half a red onion, a handful of coriander, and crushing/mincing 2 garlic cloves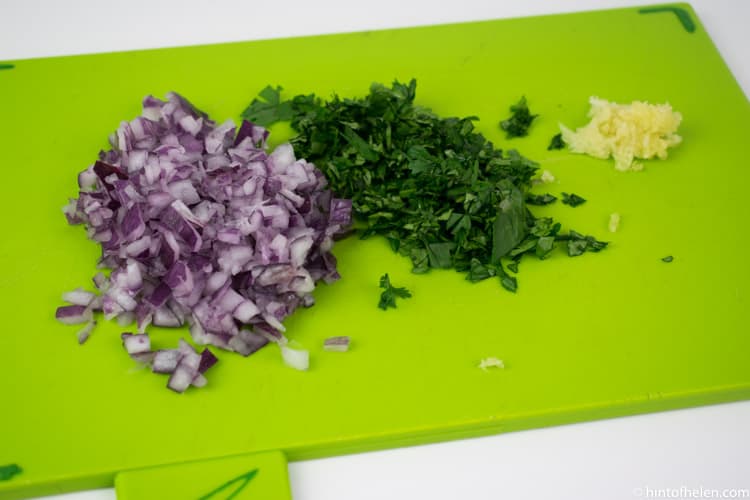 2. In a large bowl, mix together all the burger ingredients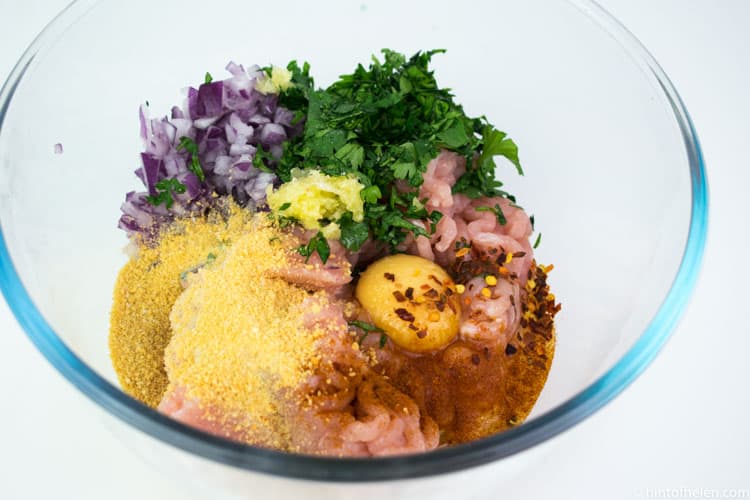 3. Use your hand to combine the ingredients, and form a ball – you want all the ingredients to be evenly distributed and the mince to have lost its 'shape'. I used a medium sized egg – if your mixture is too wet, add some more breadcrumbs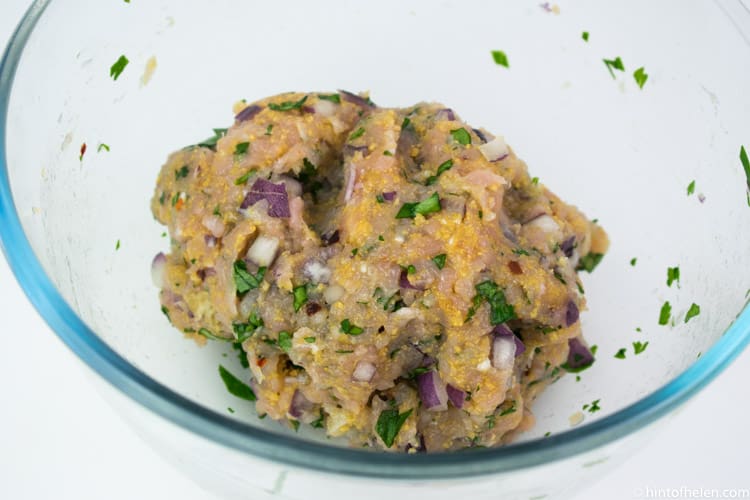 4. Roll the mixture into 4 even sized balls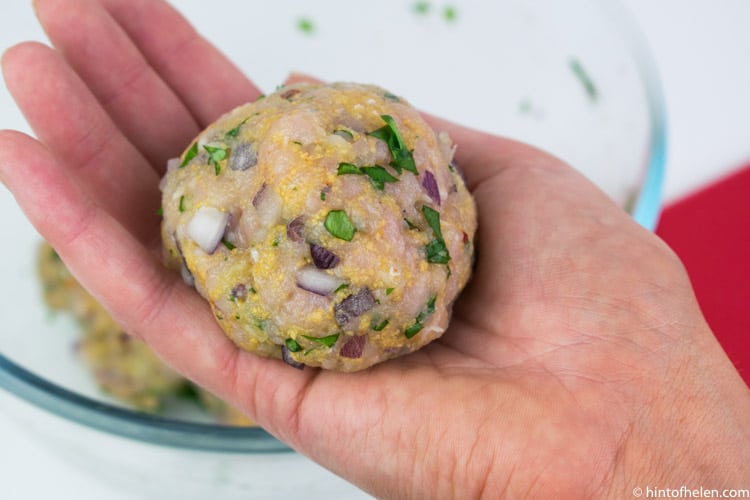 5. Press the balls with the palm of your hand on a chopping board to form round, burger shapes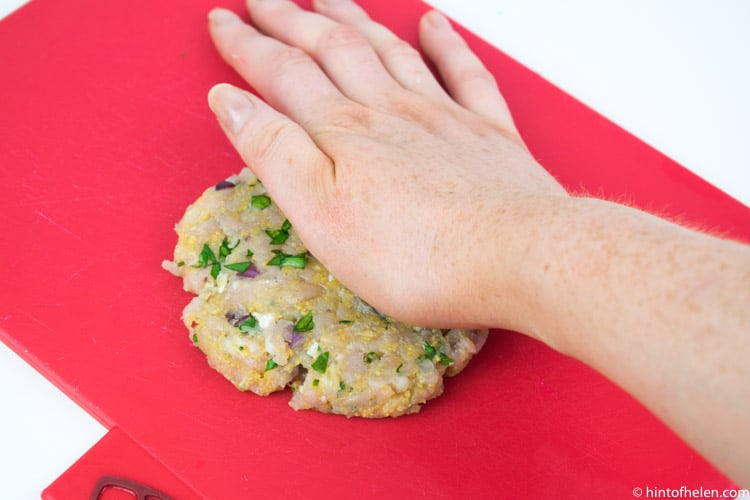 6. Heat oil in a non-stick frying pan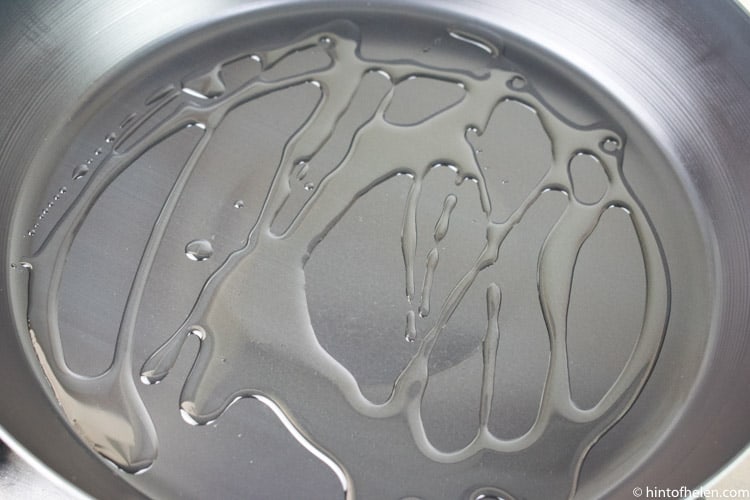 7. Add the burgers and cook on one side until browned underneath, then turn with a flat spatula to cook the other side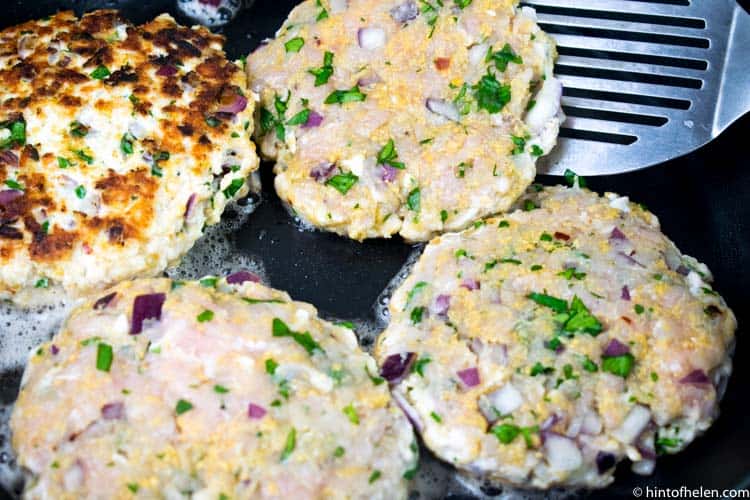 8. Cook until the burgers are cooked throughout and browned on both sides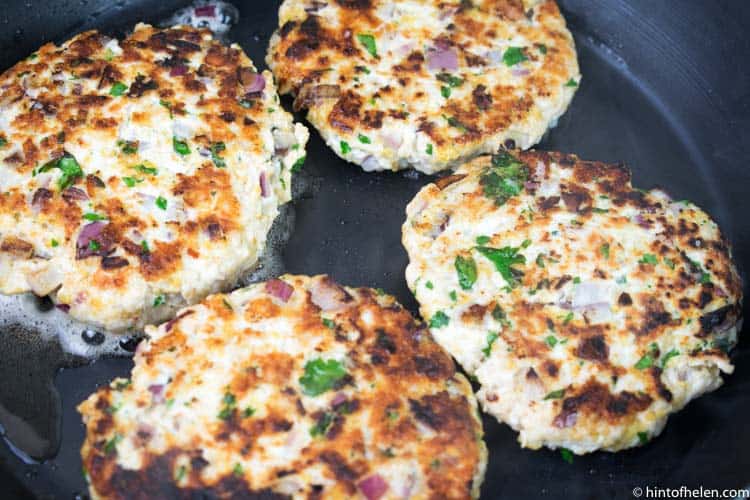 9. Remove from heat and serve in a bun with crisp lettuce and your favourite sauce

Yield: 4 Burgers
Garlic & Coriander Turkey Burgers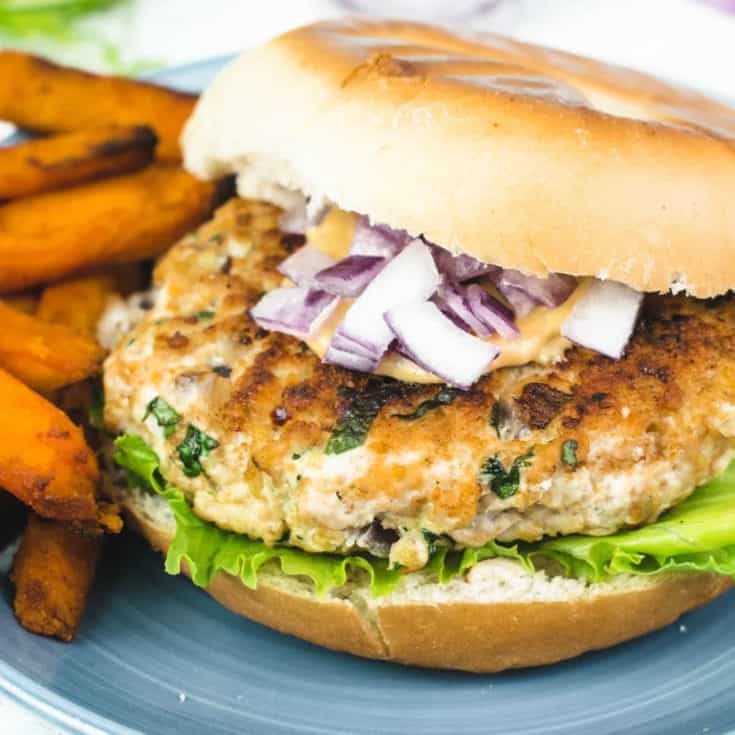 Delicious, quick and healthy recipe for fresh turkey burgers, using minced turkey, garlic, red onion and coriander.
Ingredients
Burger Ingredients
400g Lean Turkey Mince
2 Garlic Cloves (Crushed)
40g Golden Breadcrumbs
1/2 Red Onion (Chopped)
Handful Chopped Coriander
1 Medium egg
1 tsp Crushed Chilli Flakes
1/2 tsp Paprika
1 pinch Salt
To Serve (Optional)
4 Burger Buns
Chopped Lettuce
You're favourite burger sauce
Instructions
In a bowl, mix all the burger ingredients using your hands, to form a large ball which has all the ingredients evenly distributed (see image below). If your mixture is too wet, add some more breadcrumbs
Split the mixture into 4 smaller round balls, and use your hand to flatten into burger shapes
Heat oil in a large, non-stick pan over a medium heat
Add the burgers to the oil, and cook for 5 minutes on one side, until browned
Turn using a spatula and cook for a further 5 minutes on the other side - until browned and cooked through
Once cooked, remove from the heat and serve in a bun with lots of lettuce and your favorite burger sauce.