This evening I cooked a Katsu curry using Goldfish Chinese Hot & Spicy Curry Sauce.
I picked up the sauce in Tesco for £2.75, and it contains 8 portions of sauce if made as per packet instructions. Looking on my supermarket.co.uk it looks like this is about top price you can pay for the sauce, and the cheapest it's been in the past 12 months is £2. From the looks of it, it retails at Tesco and Asda, and you can pick it up on Amazon
too (although it's more expensive there).

I decided to make a Katsu chicken curry with the sauce; so poured it over breaded chicken and rice. The whole dinner took a total of 30 minutes, and the sauce was the easiest part of it; it's essentially made like you'd make powdered gravy (See below for more detail).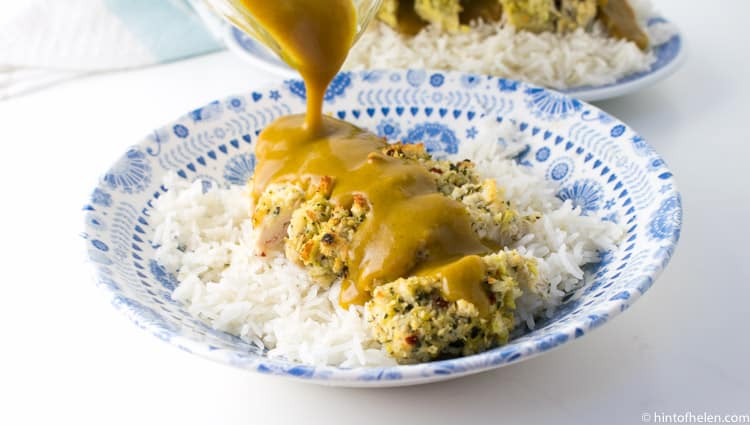 The tub is labeled as 'hot and spicy' but we found it to be mild/medium (although we are used to a lot of chilli in our food). It thickened quickly and easily, and i'd definitely re-purchase for Katsu curry in the future!
How to make Goldfish Chinese Hot And Spicy Curry Sauce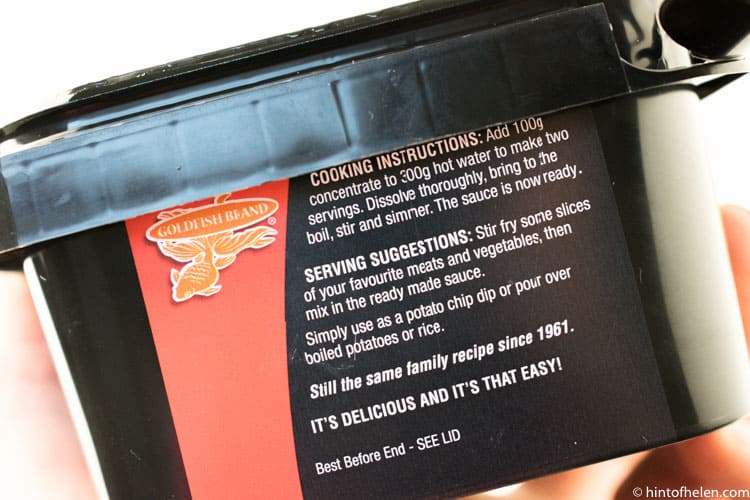 Add 100g of concentrate to 300g of hot water. I used hot tap water, and mixed 150g of concentrate with 450g water (ratio must remain 1:3).
Pour mixture into a pan, and bring to simmer
Cook for a moment, and the sauce will visibly thicken. Remove from the heat. 
Pour over your dinner, serve and enjoy!