Here's a great recipe for a healthy, sweet and sour chicken. Pineapple and honey provides the sweet kick to the dish, whilst garlic, soy and rice wine vinegar add the sour elements.
This dish is extremely moorish, fruity and loved by the whole family. Serve with white rice and spring onions.
We love eating this sweet and sour with salt and pepper chips! Click here to view my salt and pepper chips recipe.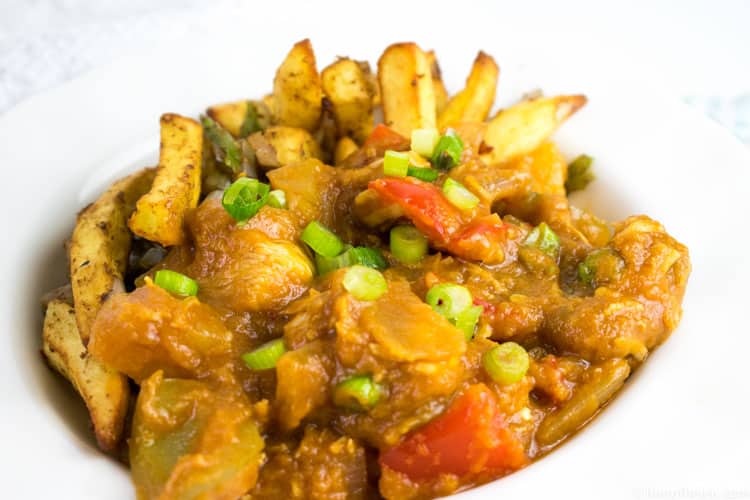 Yield: 4 People
Sweet & Sour Chicken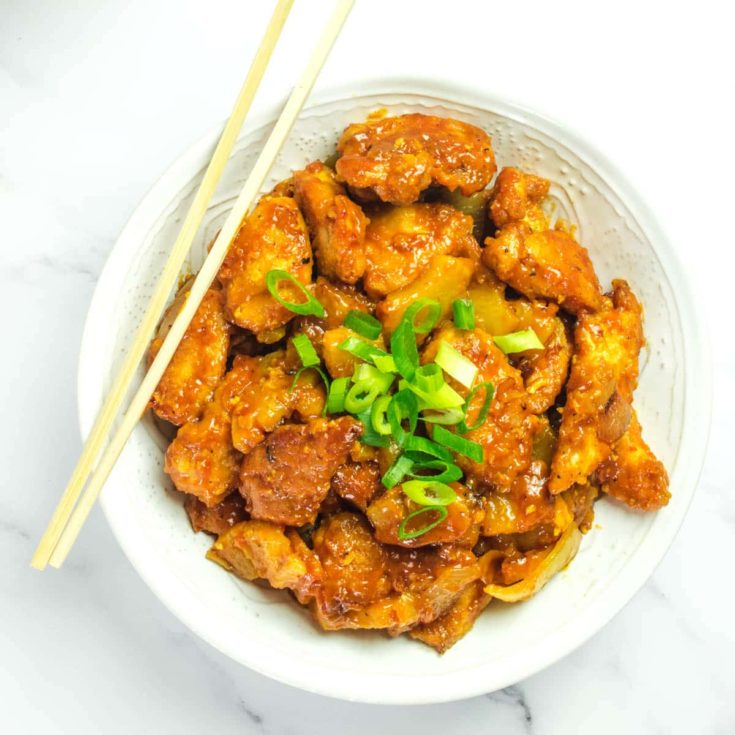 Ingredients
Sauce
1 tablespoons cornflour
1/2 pineapple (roughly chopped)
1 tablespoon rice wine vinegar
1 tablespoon honey
2 tablespoons tomato puree
2 tablespoons soy sauce
1 teaspoon garlic powder
1 teaspoon crushed chilli flakes (optional)
Rest of ingredients
Oil or low cal spray
2 tbsp soy sauce
3 chicken breasts cut into bite sized chunks
1 onion
1 tbsp ginger garlic paste (if you don't have the mixed one, just add a tsp of each)
2 bell peppers (Of any colour, but I like to use one red and one green)
¼ pineapple cut into bitesized chunks
2 spring onion (Optional)
Instructions
Mix your chopped chicken with ginger garlic paste and 2 tbsp soy sauce; set aside to marinate for 20 minutes whilst you make the sauce
To make the sauce: mix all 'sauce' ingredients together and blend until smooth in your food processor/blender
Heat a large frying pan and spray with low-cal spray or a small amount of oil
Add chicken and chopped onions to the pan and stir fry until chicken begins to brown
Add peppers, and stir fry until chicken is cooked through and peppers and onions are lightly browned
Add the sauce you prepared earlier to the pan, turn down the heat and stir thoroughly to coat the chicken and veg
Cook for a further 5 minutes, then remove from heat and serve
I served mine with steamed white rice, sprinkled with chopped spring onion