This recipe was requested in my Actifry Facebook Group. It's one i've made a handful of times with great results – you can switch up the vegetables if you'd like – adding water chestnuts or peas would work great too. You can of course use beef, tofu or no veg at all too if you'd prefer.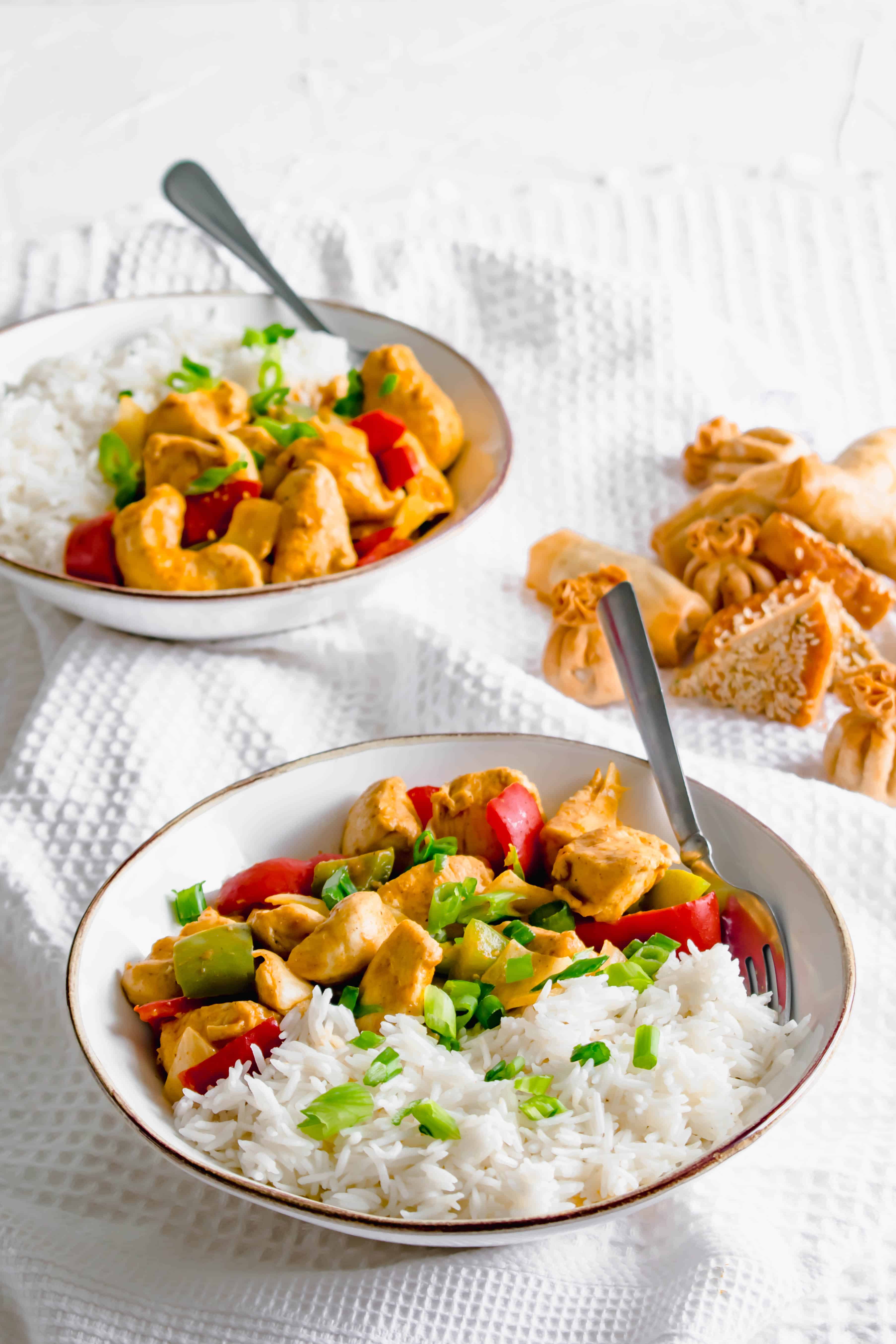 I use lean chicken breast and fresh vegetables for a truly delicious, guilt-free dinner. It can be enjoyed any day of the week as a fake-away treat you need not worry about – it's both healthy and easy to make.
This Actifry Chinese curry uses the beloved Mayflower curry powder. It's such a popular curry powder because it's really cheap (£1) and widely available (home bargains, Iceland or B&M is where I get mine). The powder is slimming world friendly making this recipe slimming world friendly and guilt free too! The mayflower powder comes in a couple of levels of spice – I enjoy all of them but tend to opt for the medium.
I have linked the Mayflower sauce in the recipe card below if you'd like to purchase it from Amazon. It does work out more expensive from Amazon (£2.65 per tub rather than £1 a tub in B&M) but if your closest store is far away or has paid for parking it might be easier to buy online for you.
Cook this Chinese curry with the paddle in and use the 'chicken' mode if you own a Genius XL – else, the normal mode for any other Actifry model.
You can easily freeze this curry if you manage to have any leftovers – just thaw overnight in the fridge when you want to defrost it and reheat it thoroughly in the microwave or on the hob.
Any questions please let me know in the comments below or join me in my Actifry Facebook Group.
More Actifry Chinese Recipes you might enjoy:
How to make Chinese Curry in the Actifry
Scroll down for recipe card and printable ingredient list
1. Cut the chicken, onion, peppers and chilli into bitesized pieces. Separate the onions and chicken into one dish.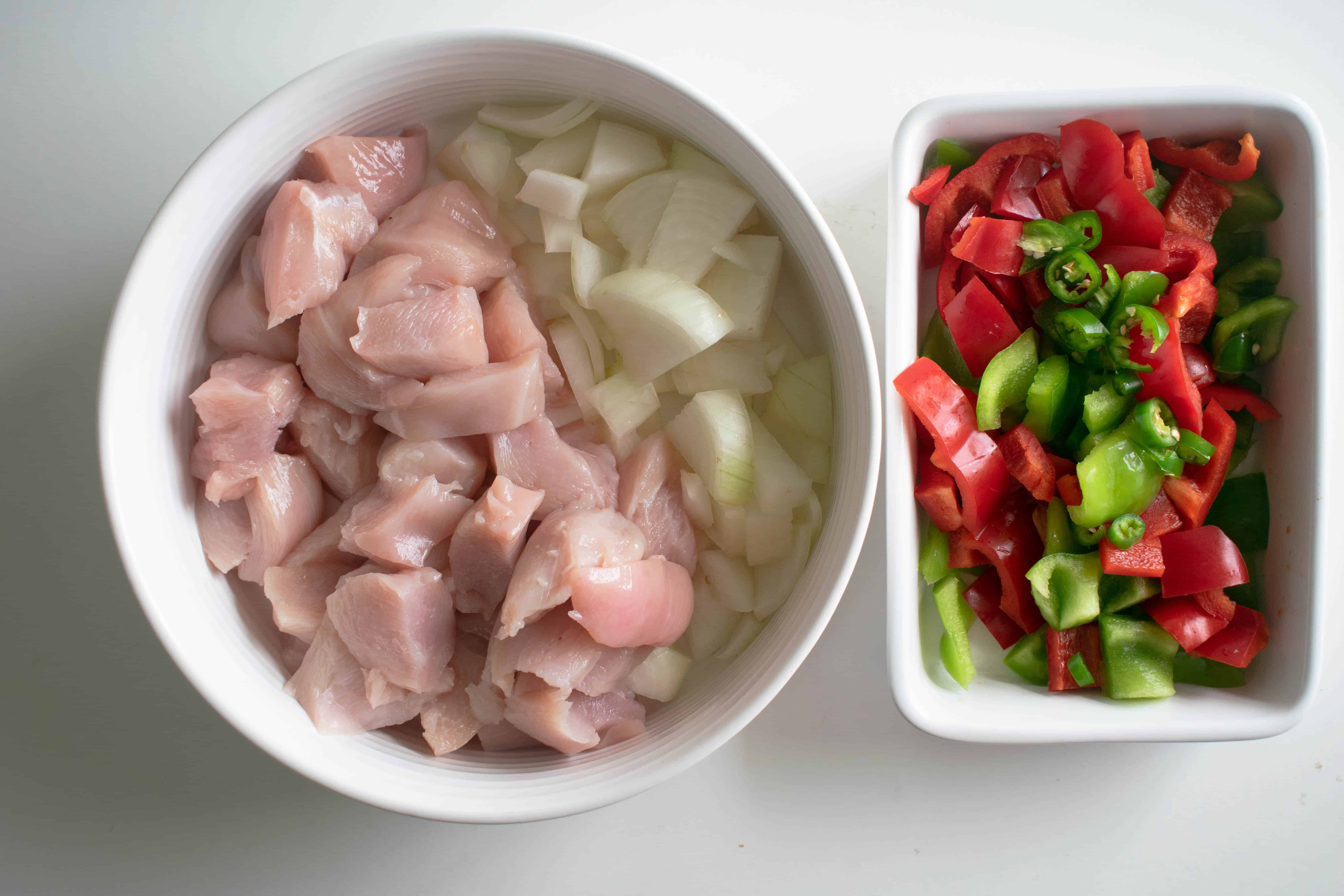 2. To the chicken add 1 tbsp oil and 1 tbsp Mayflower Curry Powder then stir to coat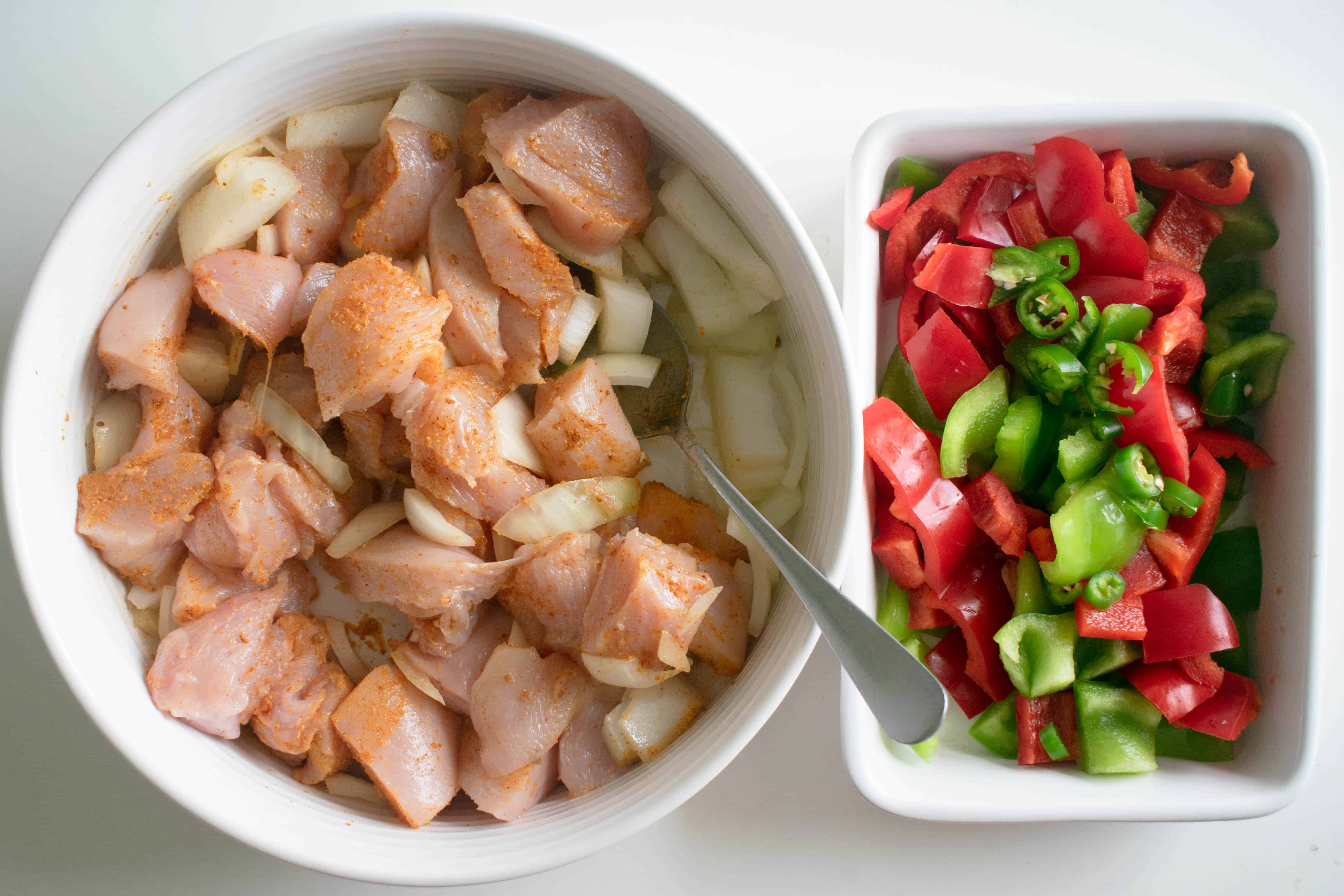 3. Place the chicken and onions into the Actifry (paddle in) and cook for 10 minutes (use chicken mode if you have a Genius XL)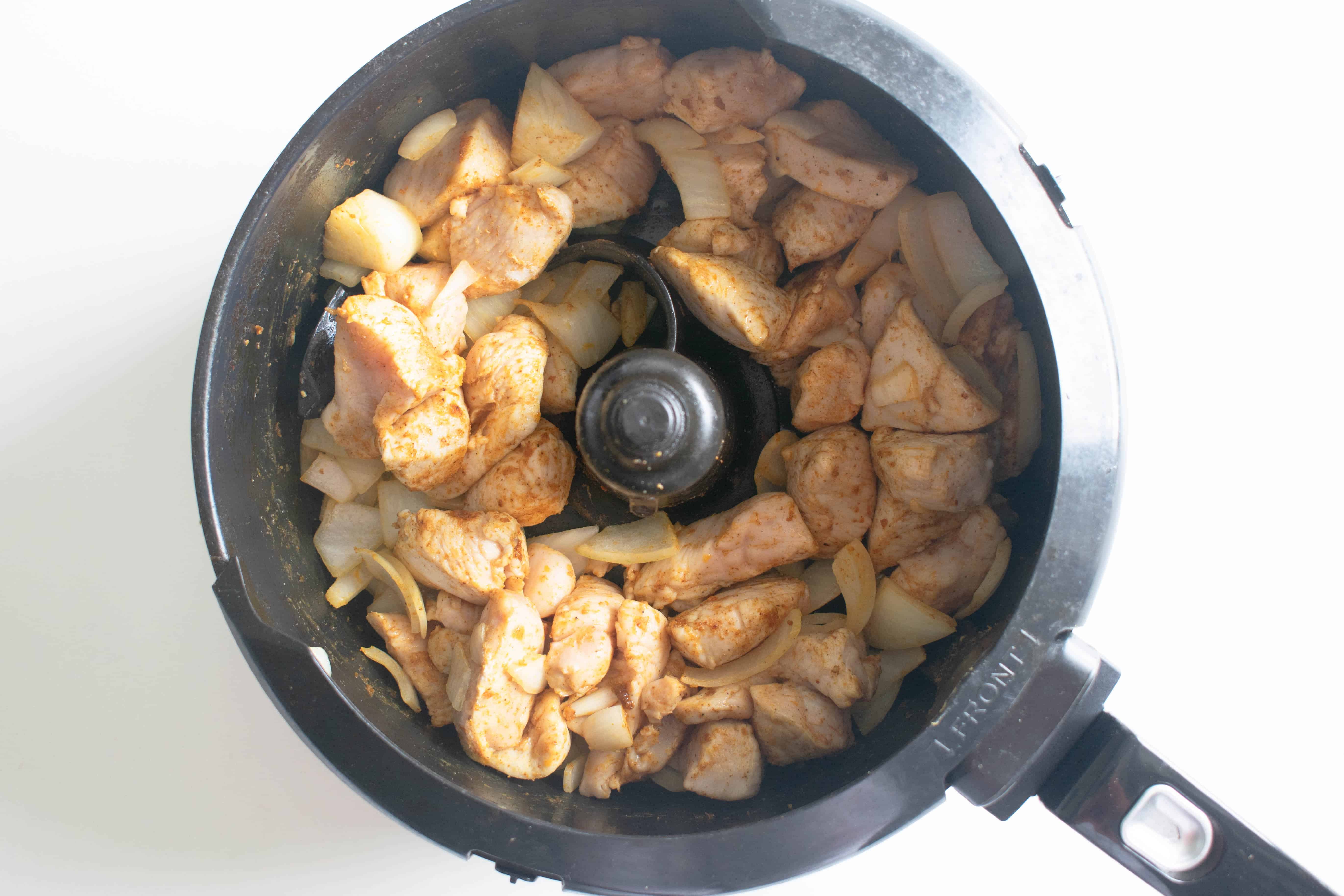 4. After 10 minutes add the peppers and chillis and cook for a further 3 minutes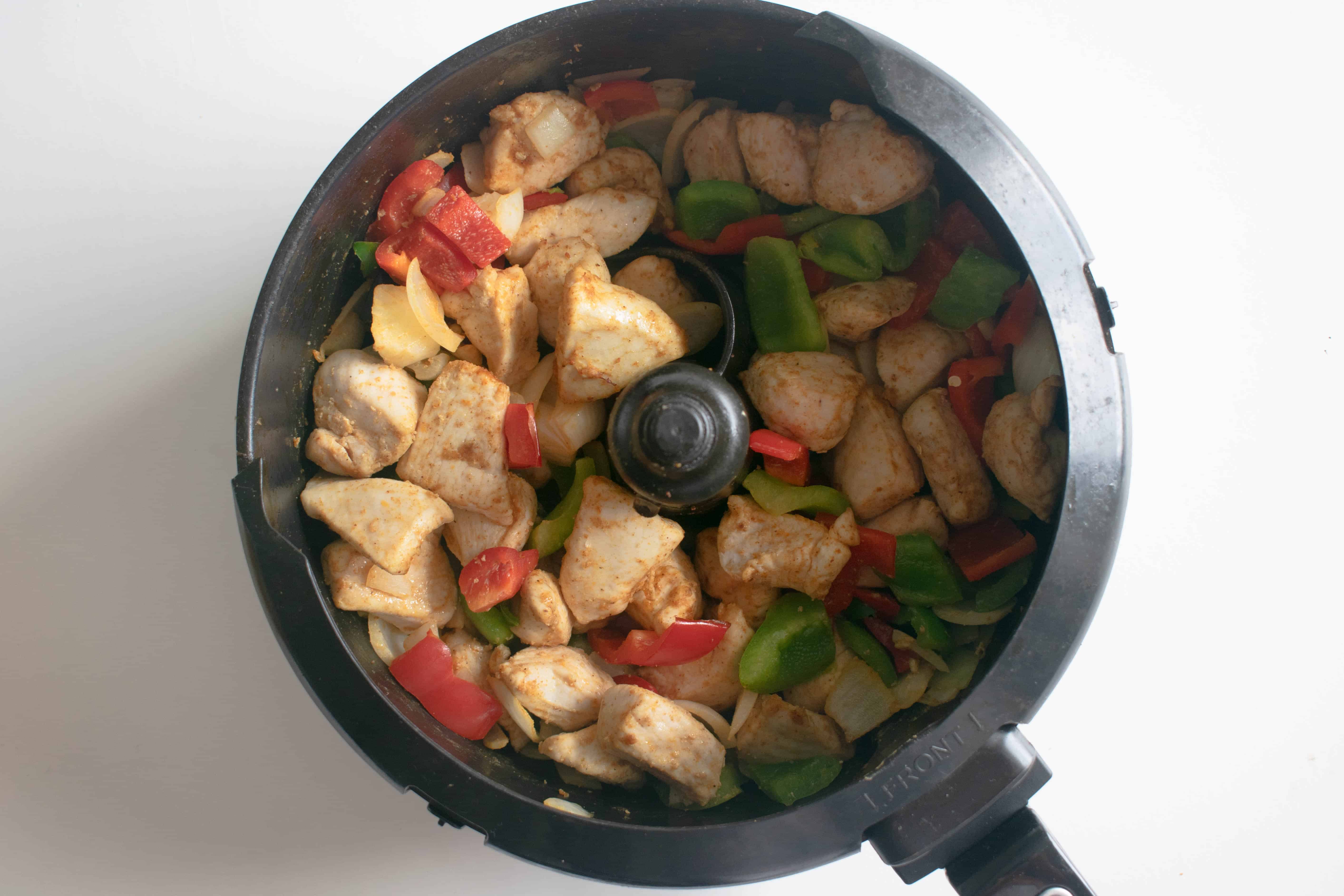 5. Whilst this is cooking, mix together boiling water and Mayflower curry sauce until smooth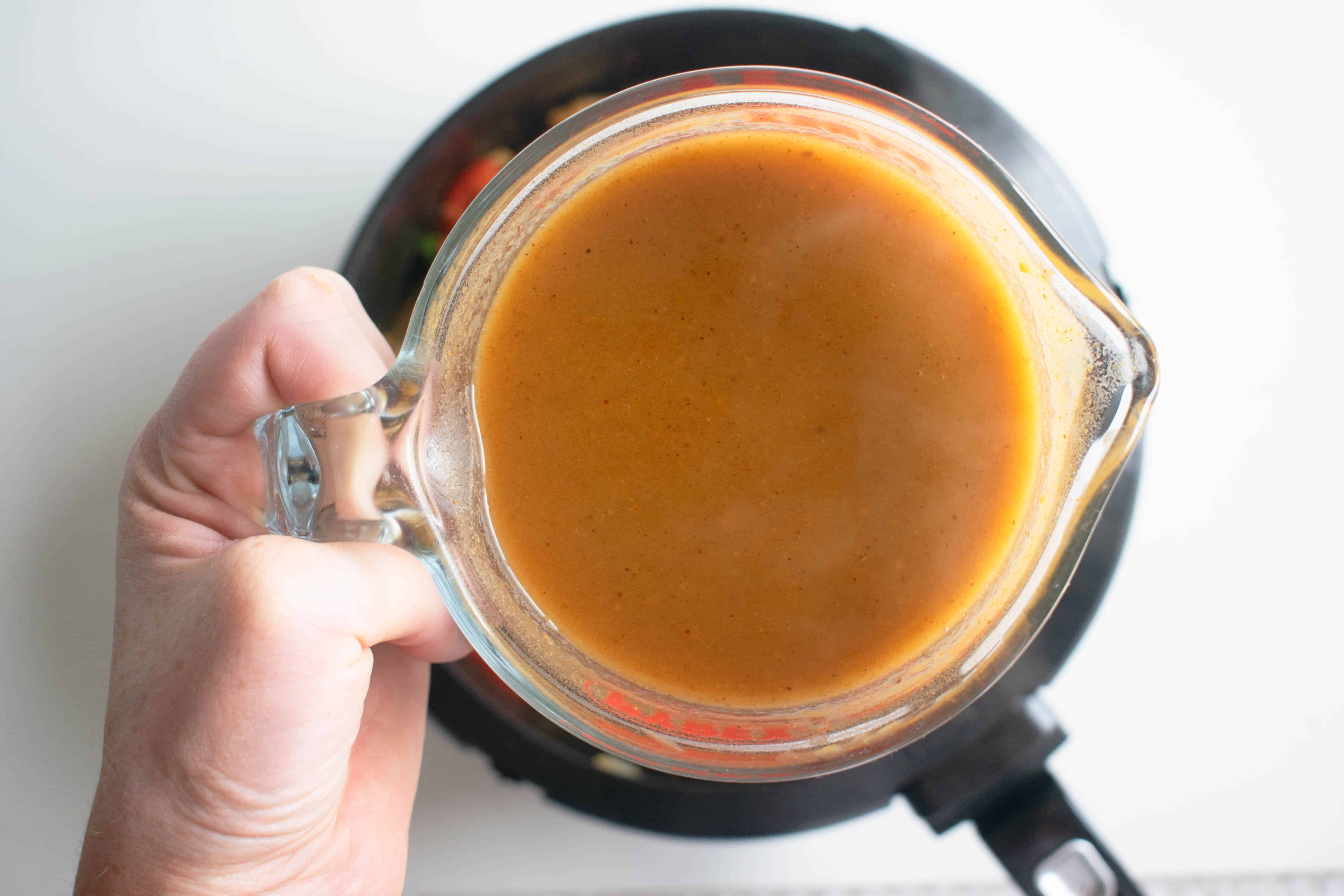 6. Pour this sauce into the Actifry pan and then ook for a final 5 minutes. Or until the chicken is cooked through, white throughout, and the sauce thick. If you want more sauce – add some more. If the sauce is too thick, add more water.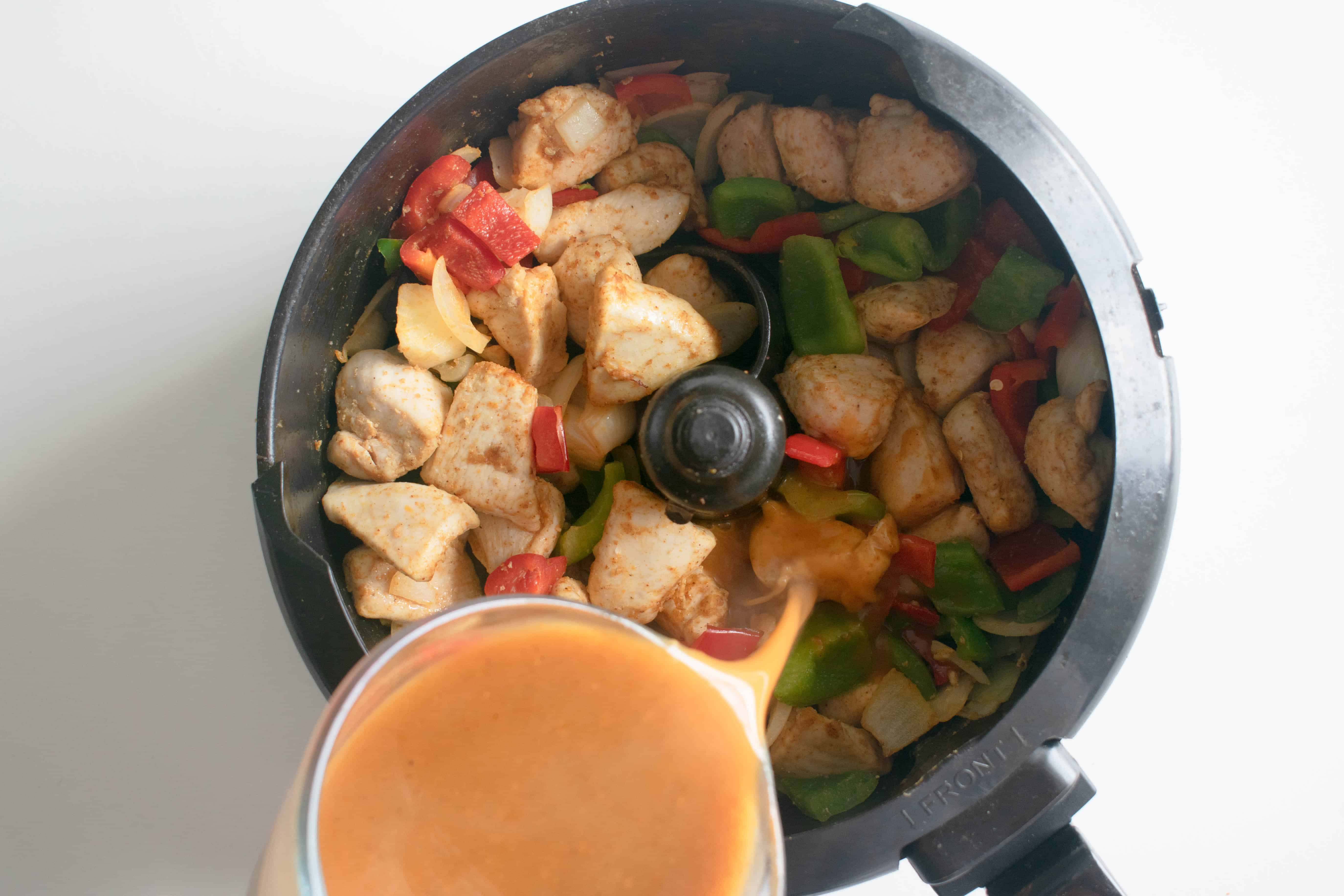 7. Once cooked serve with rice for a delicious dinner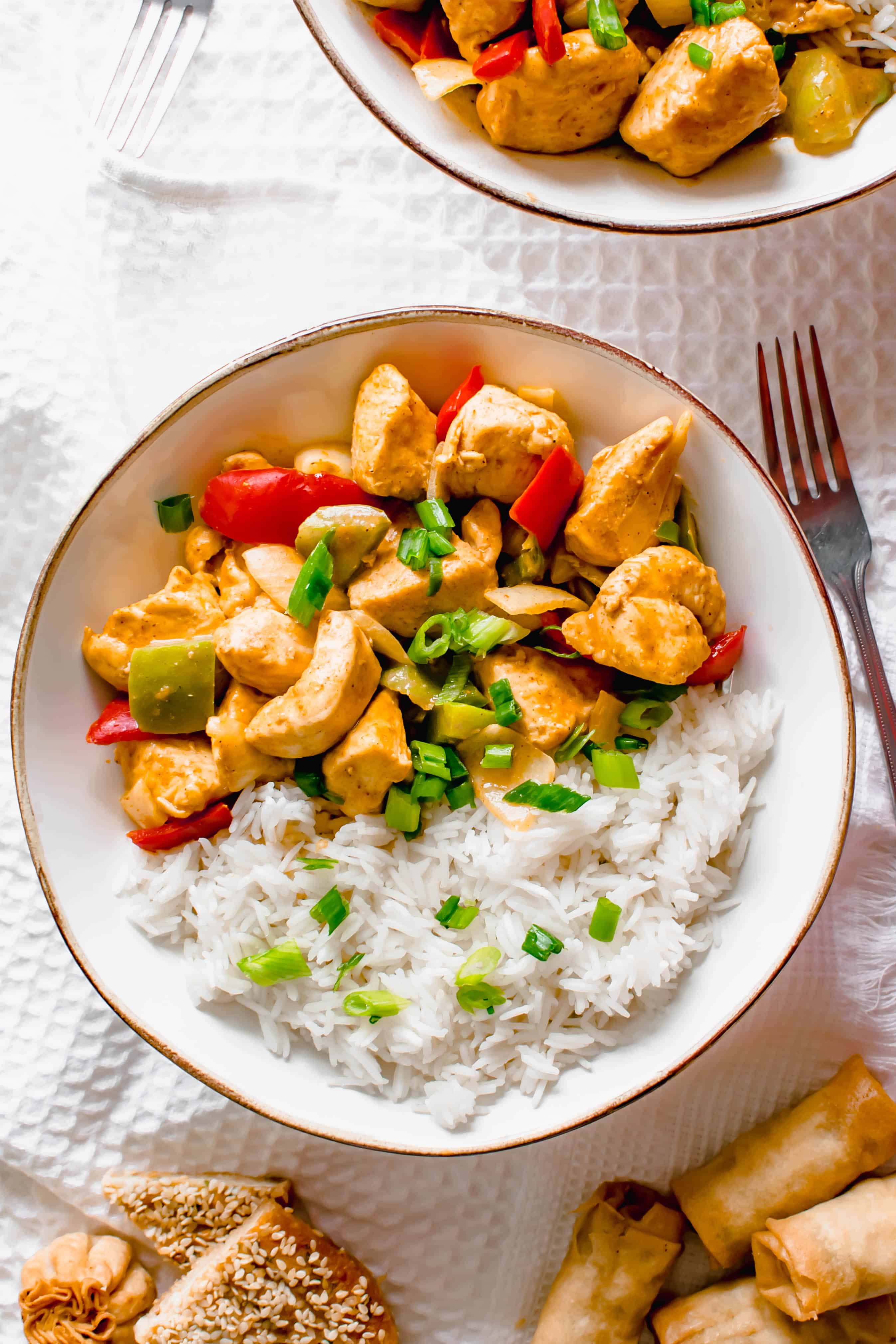 Yield: 4 Servings
Actifry Chinese Curry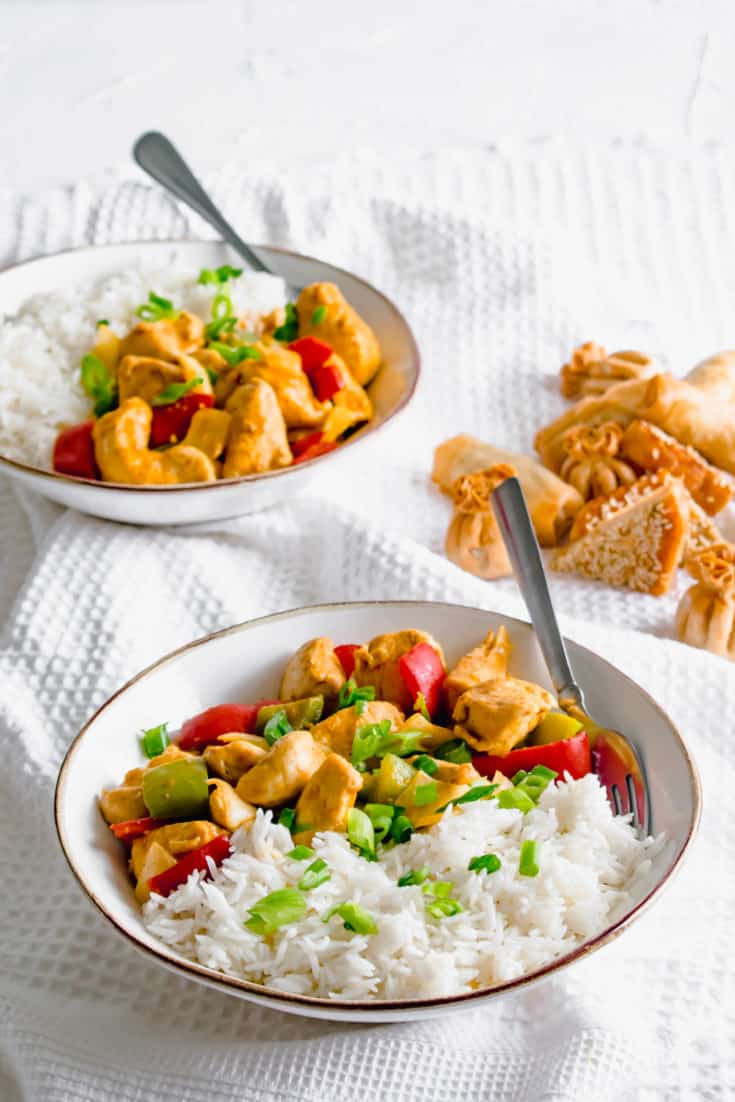 Recipe for Chinese Chicken Curry made in the Actifry using Mayflower Curry powder.
Ingredients
1 Tbsp Oil
4 Chicken Breasts
1 Onion
2 Bell Peppers
1 Fresh Chilli (Optional)
170g Tbsp Mayflower Curry Powder
650g Boiling Water
To Serve
Instructions
Boil your kettle - making sure you have at least 1 cup of water in it
Dice the chicken breast, onion and peppers into bite-sized pieces
De-seed the chilli and finely chop, if using
Toss the chicken pieces in 1 tsp of the curry powder
Then add the chicken, onion and oil to the Actifry (paddle in)
Cook for 10 minutes (on chicken setting if you have a Genius model, normal setting for any other model)
After 10 minutes add in the peppers and chilli
Cook for 3 minutes
During this 3 minutes, stir together 4 tbsp Mayflower Curry Powder with 1 Cup boiling water
Pour this curry mixture into the Actifry after the 3 minutes, and cook for a further 2 - or until the sauce has thickened to your liking and the chicken is cooked and white throughout
Serve with rice and top with spring onions (optional)
Recommended Products
As an Amazon Associate and member of other affiliate programs, I earn from qualifying purchases.
Nutrition Information
Yield
4
Serving Size
1
Amount Per Serving
Calories

356
Total Fat

8g
Saturated Fat

1g
Trans Fat

0g
Carbohydrates

6g
Fiber

1g
Sugar

3g
Protein

38g