When working in a Chinese restaurant, our most popular dish was Salt and Pepper chicken and for good reason – it's delicious! Wok fried spices and vegetables are mixed with battered chicken breast to create the ultimate combination of salt, spice and crunch.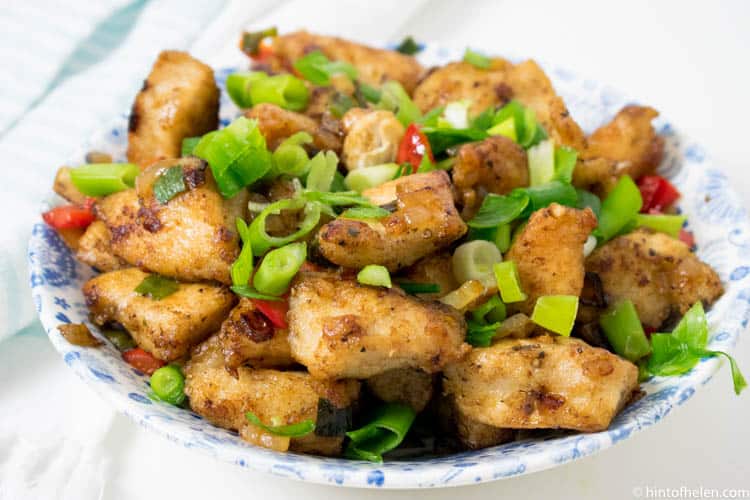 Salt and Pepper chicken is one of the nicest fried chicken dishes ever – and a close second in my opinion is Fried Chicken with KFC Style Gravy – although both dishes are so different.
The main thing which makes Salt & Pepper chicken amazing is the blend of fresh and tangy vegetables – from peppers, to spring onions and chilli – there's a whole lot of flavour!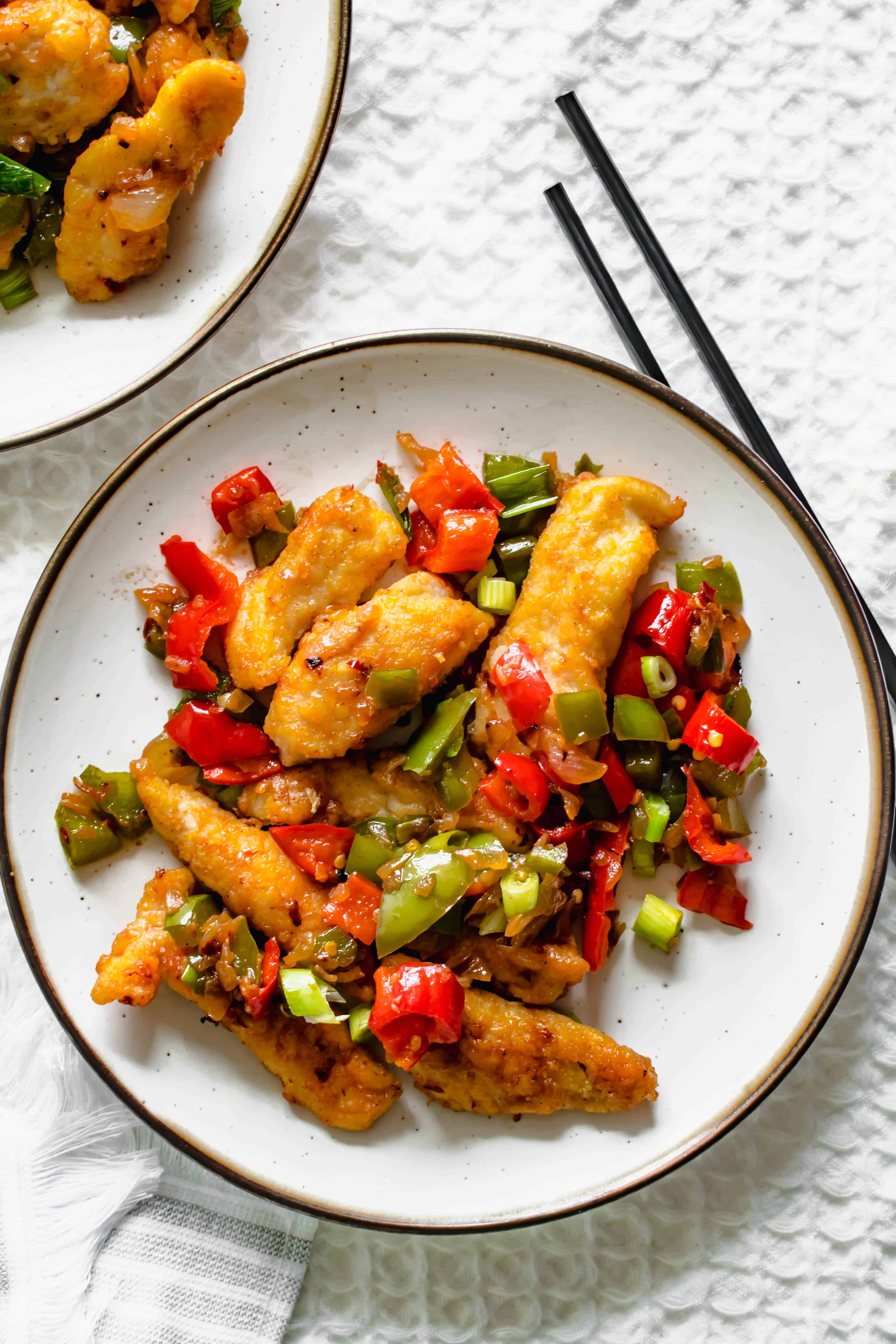 I love this recipe when its first cooked, served hot on a bed of rice for the ultimate fakeaway. It also works so well in a packed lunch the next day (your work colleagues will be very jealous!).
Here's a recipe of how to make Salt and Pepper chicken at home feel free to adjust the spices to suit your needs; if you want it to be super spicy or salty; just add a little more, there are no rules when cooking at home!
How to Make Salt & Pepper Chicken
Scroll down for recipe card & ingredient list
1. Slice the chicken breast into bite sized pieces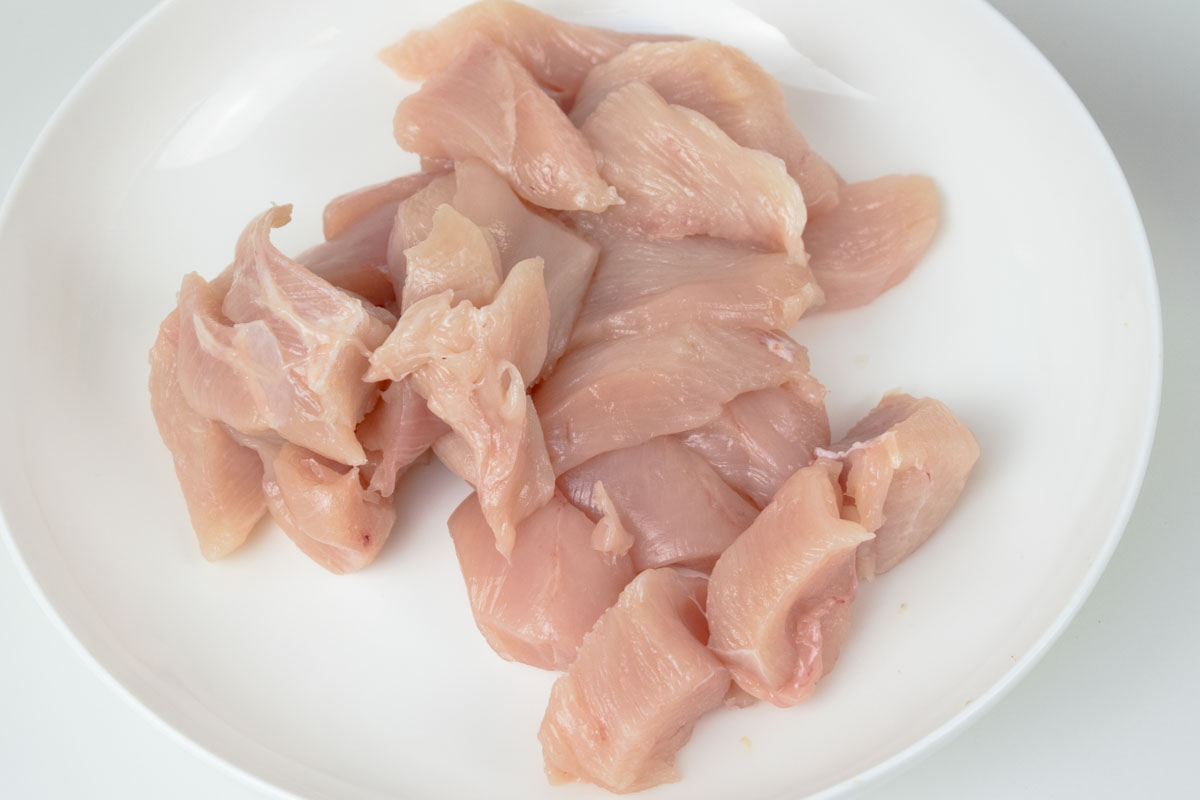 2. Coat the chicken in seasoning and cornflour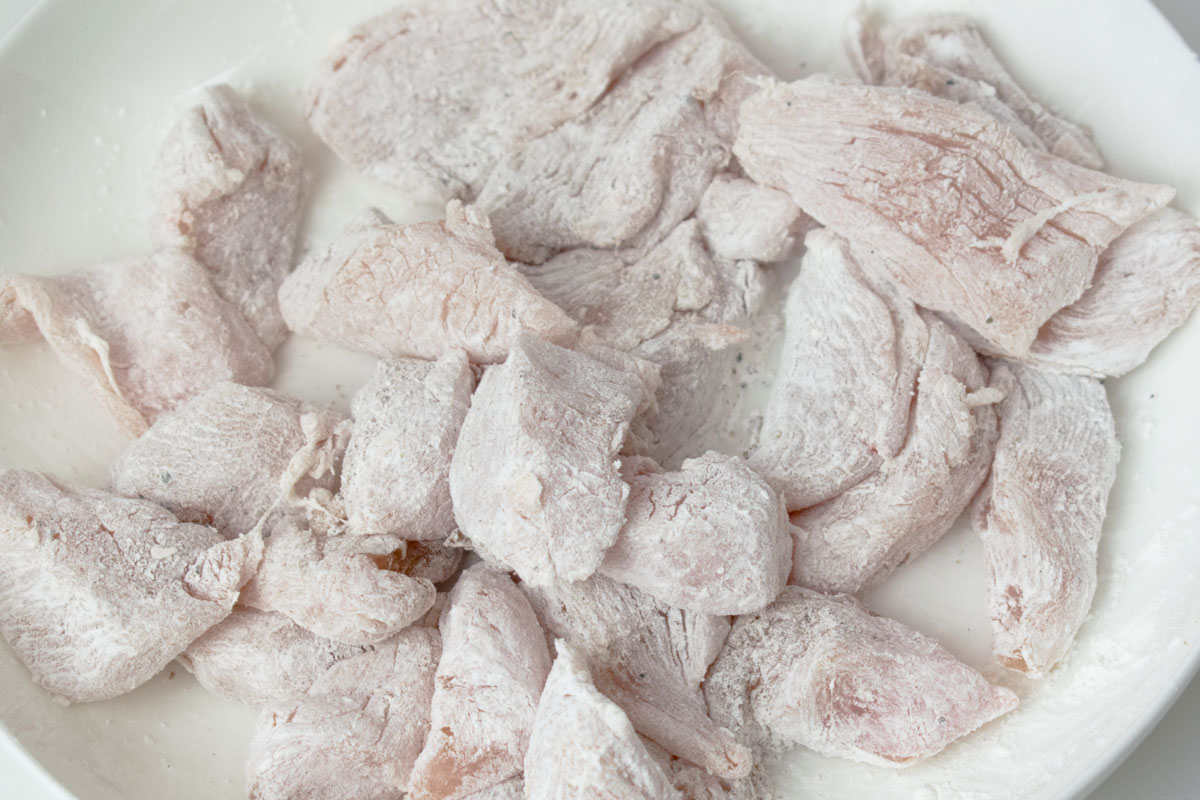 3. Heat oil in a non-stick pan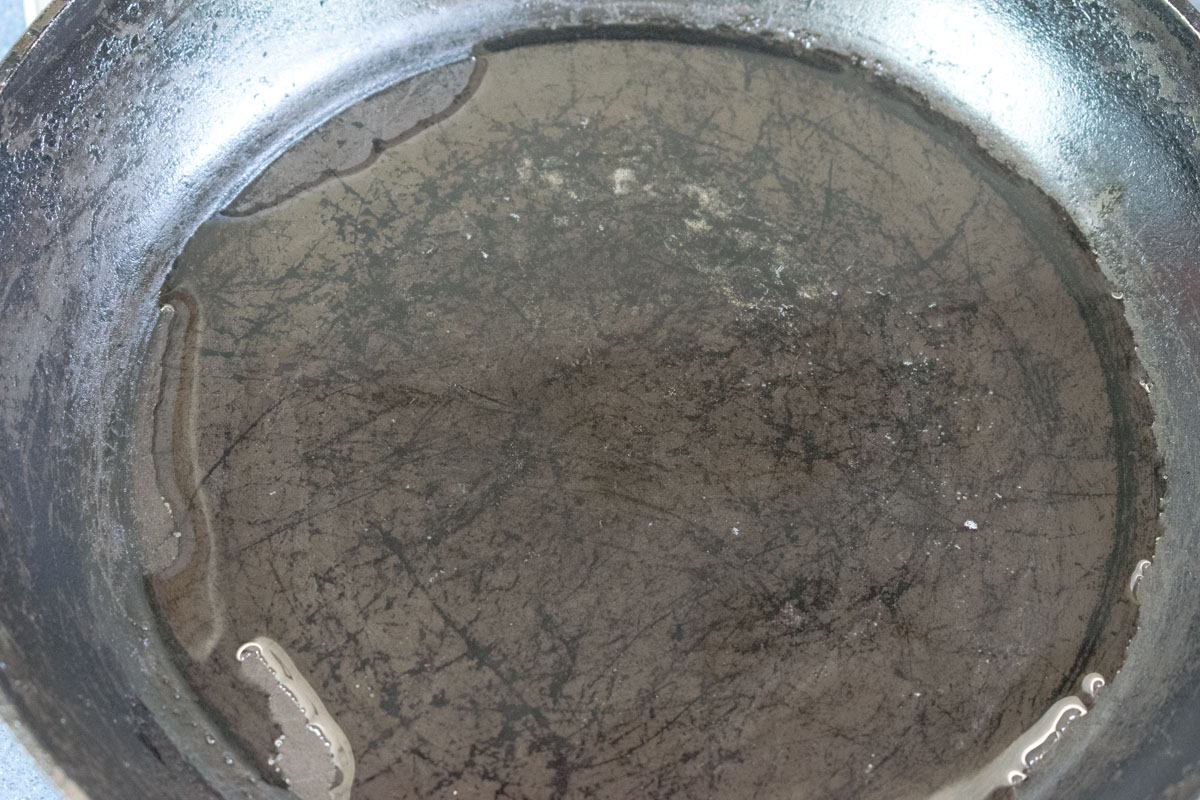 4. Then add the coated chicken – it should bubble around the chicken pieces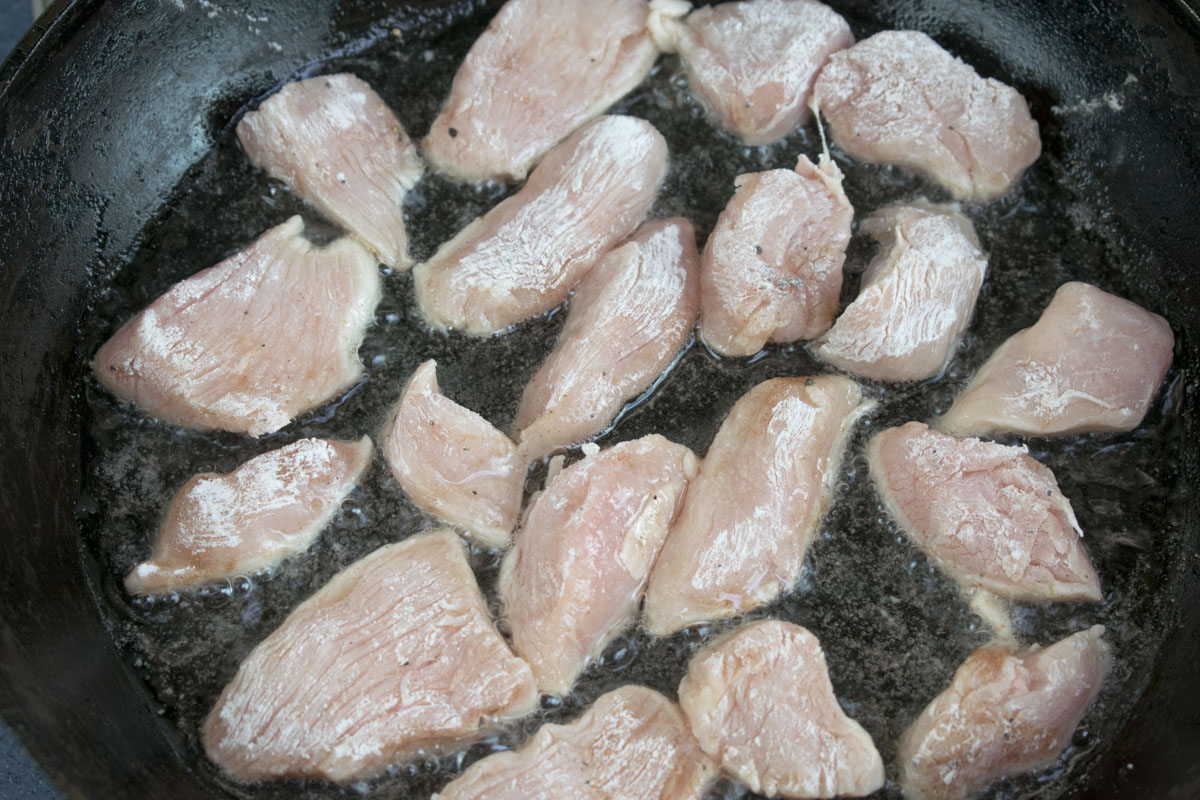 5. Cook, turning a couple of times, until browned on each side
6. Remove the chicken from the oil once cooked, and set aside on a piece of kitchen towel to soak up any access oil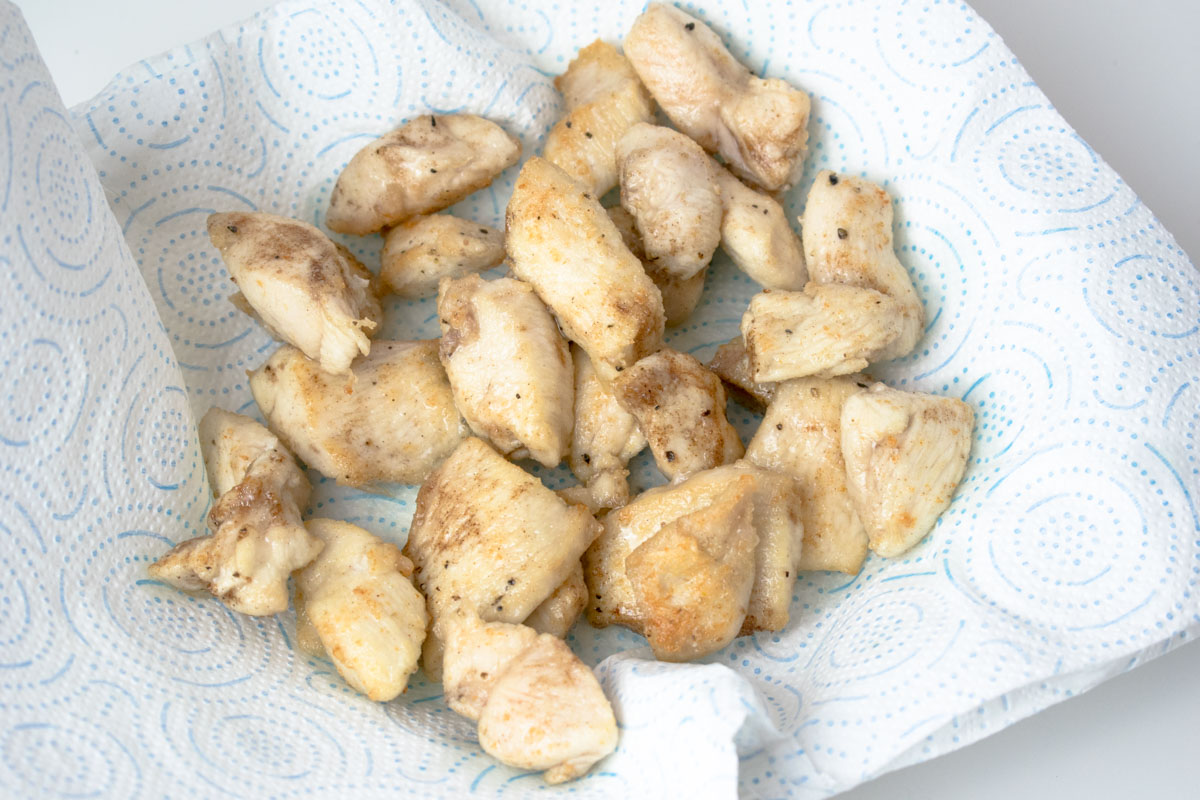 7. In a different non-stick pan, heat a small amount of oil
8. Then add the onions and peppers, and chillis if using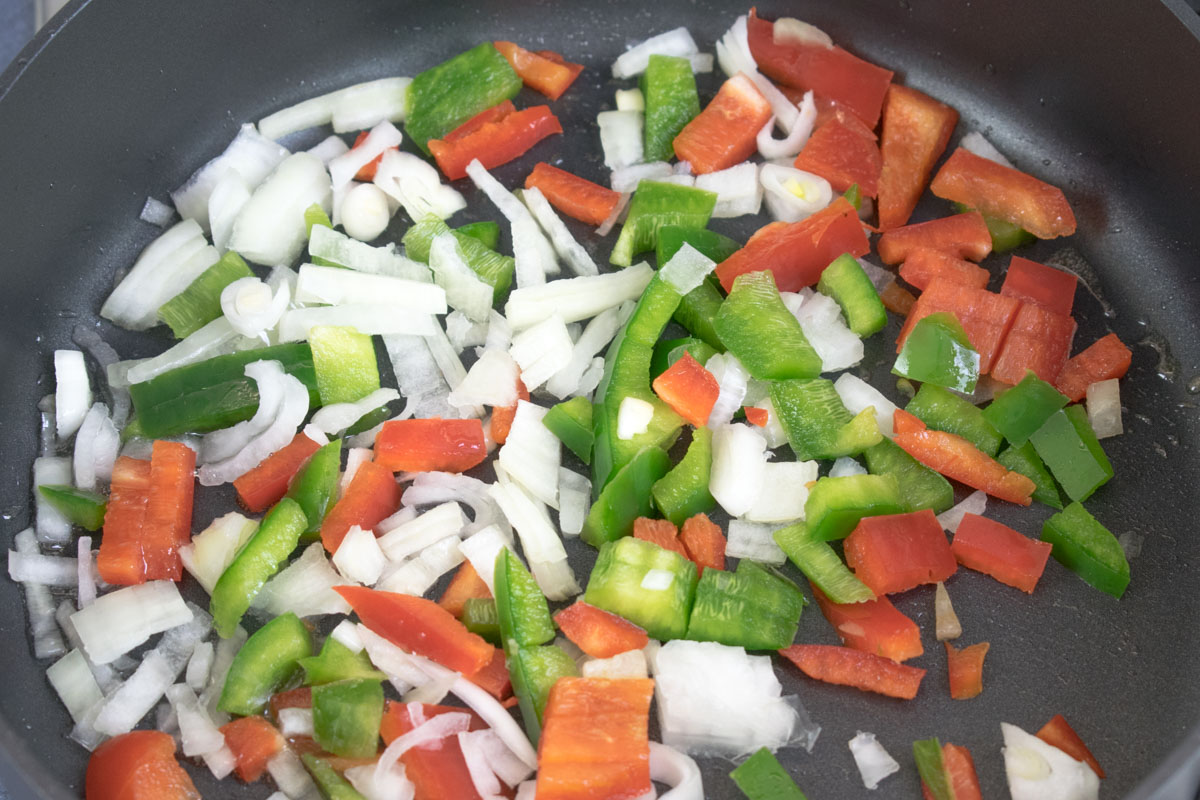 9. Fry on a medium heat for a minute, then add the seasoning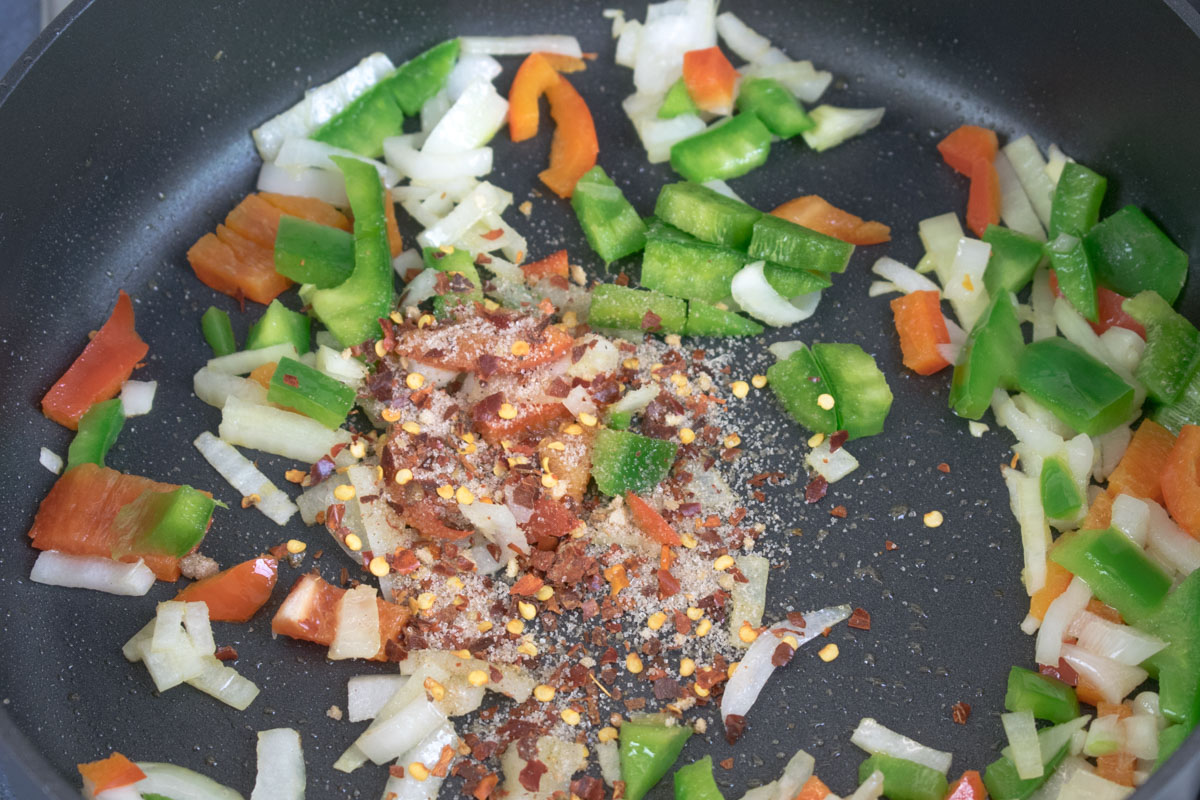 10. Stir, and cook for a further few minute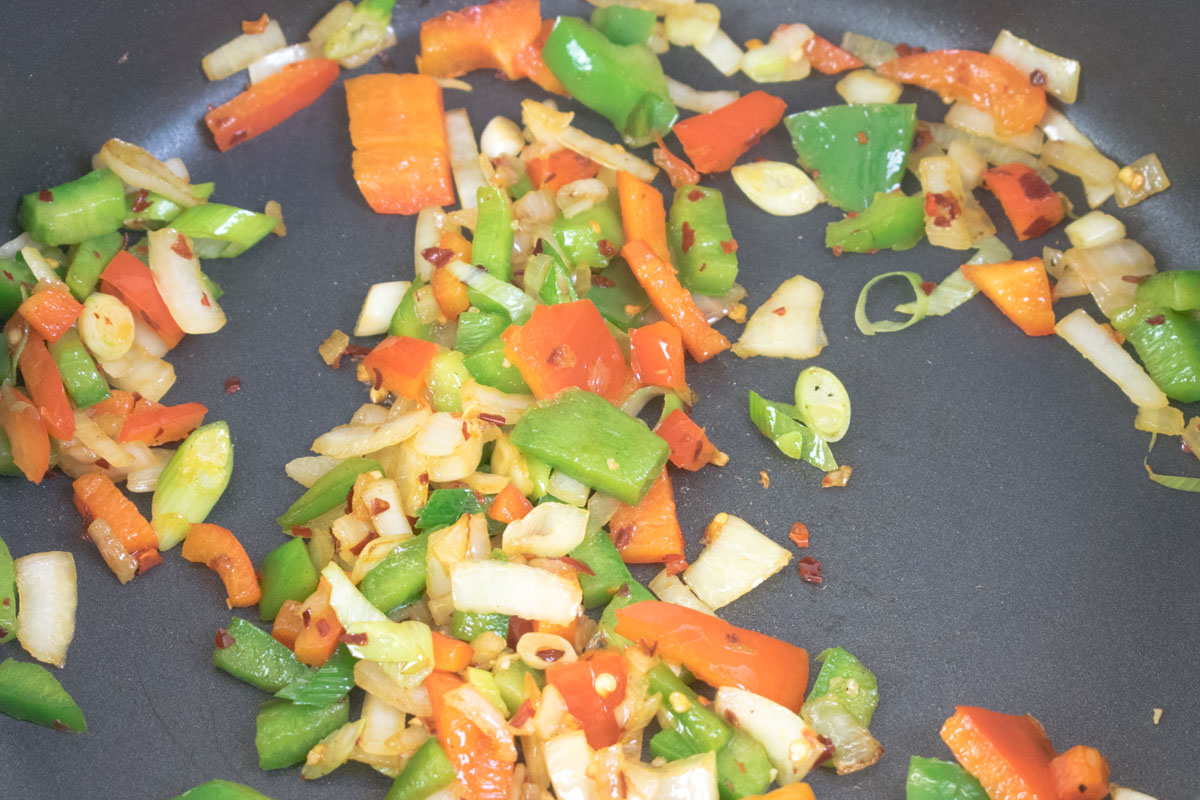 11. Then add the chicken pieces, stir and cook for a few minutes to coat the chicken and ensure its piping hot before serving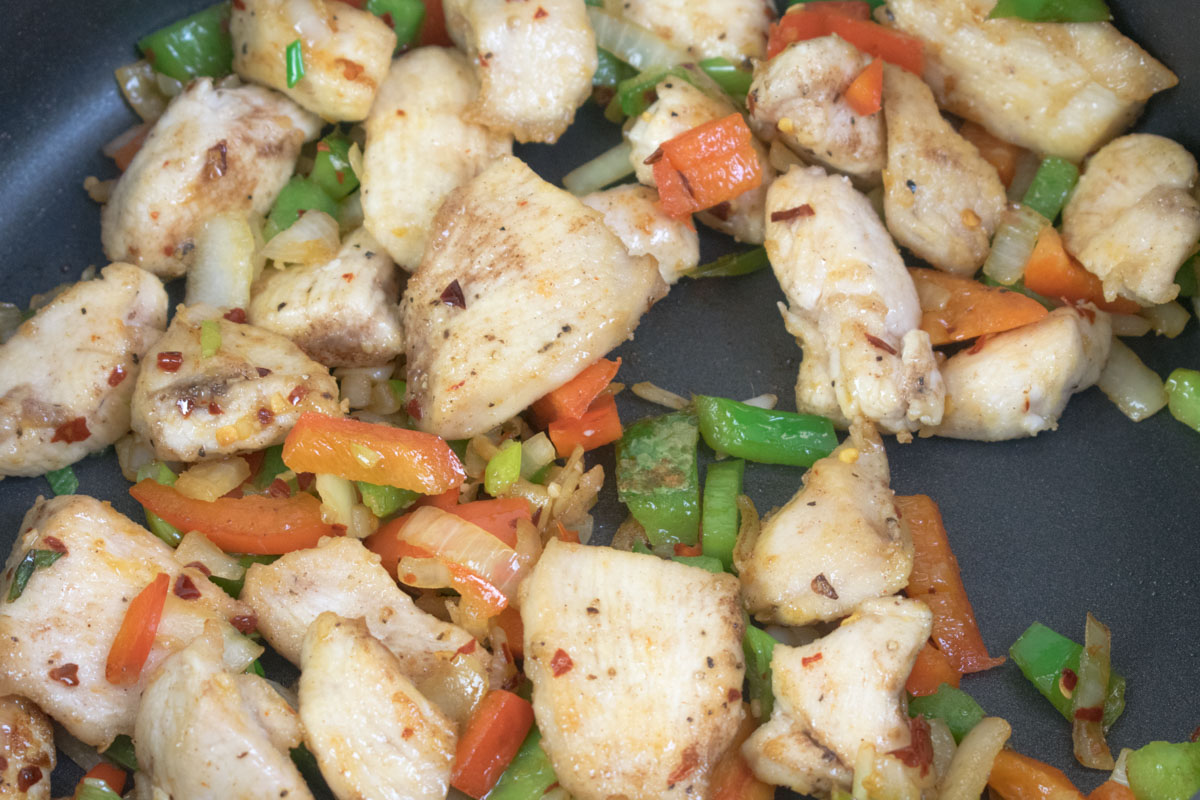 Got a salt and pepper craving? Take a look at my favourite recipe for Salt and Pepper Chips.
Yield: Serves 4
Salt and Pepper Chicken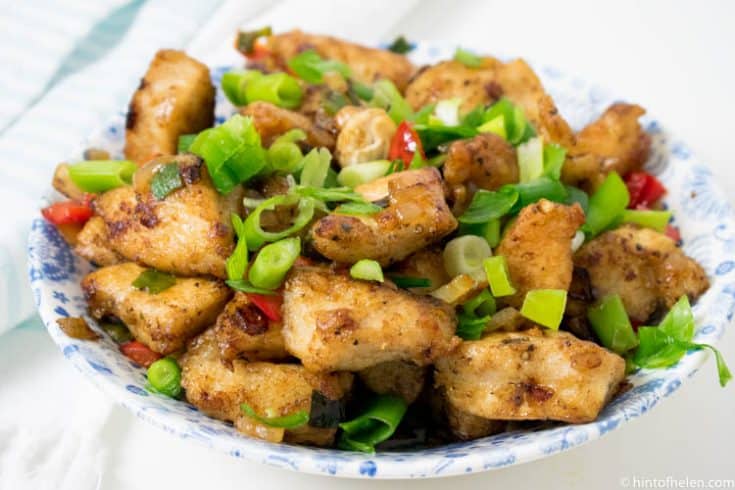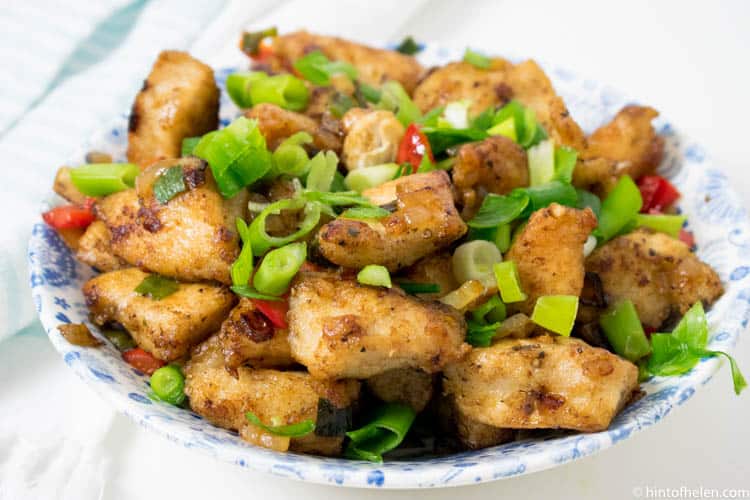 Make the Chinese takeaway classic, salt and pepper chicken with this easy step-by-step recipe and video.
Ingredients
Chicken:
4 diced chicken breasts
1/2 tbsp salt
1 tbsp Chinese five spice
1 tbsp black pepper
1 cup cornflour
Vegetables
2 diced onions
1 diced red pepper
1 diced and de-deseeded green chilli
1 bunch of spring onions, diced
To fry:
1 cup oil
1 tsp salt
1/2 tsp pepper
1 tsp Chinese five spice
1 tsp chilli flakes, (optional, depends how spicy you like it)
Instructions
Marinating the chicken
Dice chicken into even pieces, and sprinkle with 1 tbsp salt, 1 tbsp Chinese five spice and1 tbsp black pepper
Rub the spices into the chicken to evenly coat the chicken
Set aside while you chop and prepare the vegetables
Preparing the vegetables
Finely dice the onions, red pepper, green chilli and spring onions, and set aside
Battering the chicken
Tip out 1 cup of cornflour onto a large, flat plate
Add the marinated chicken to the plate of cornflour, and toss/move around with your hands until it is all evenly coated
Do not let the coated batter sit too long before the next step or the moisture of the chicken will soak up the cornflour
Frying
Heat 1 cup of oil in a large pan, until a little cornflour sprinkled in bubbles upon contact
Add the coated chicken to the pan, and cook until the underside turns light brown
Stir the chicken to brown the other side, and cook for a further 10 minutes; or until the chicken is cooked through and brown and crispy on the outside
Remove the chicken from the oil using a slotted spoon, and set aside on a pice of kitchen roll to soak up a little oil.
To the remaining oil, add the chopped onion and fry on medium heat until it becomes to turn brown
Add the green chilli to the pan, and cook for 2 minutes further, stirring to ensure nothing is sticking to the pan
Add the red pepper to the pan, cook for a further minute and stir,
Add 1 tsp salt, 1 tsp pepper and 1 tsp Chinese five spice and stir to coat the vegetables
Add half of the chopped spring onions, stir and cook for a further minute
Then add the cooked chicken to the pan of vegetables, stir to thoroughly coat the chicken in the vegetable mix, and cook for a further minute or so until the chicken is as brown as you prefer
Remove from heat, top with the remaining, raw spring onions, and serve on a bed of rice
Recommended Products
As an Amazon Associate and member of other affiliate programs, I earn from qualifying purchases.
Nutrition Information
Yield
4
Amount Per Serving
Calories

542
Total Fat

25.5g
Saturated Fat

2.8g
Cholesterol

0mg
Carbohydrates

32.1g
Fiber

4.5g
Sugar

4.5g
Protein

50.4g