Parsi rice is one of my favorite rice recipes. Here I share how to make it quickly and easily with a rice cooker, without compromising on flavour.
Putting an additional 10 minutes of effort into making the perfect rice to match your dish really does make a huge different to the overall meal. 
Parsi rice is the perfect accompaniment to many curry dishes. Parsi cuisine perfectly combines sweet and sour flavours, and if that's something you like the sound of, why not check out this recipe for Chicken Dhansak.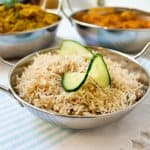 Parsi Rice
Parsi rice made in a rice cooker:
Ingredients
1

cup

basmati rice

1

cup

water

1

onion

3

cardamon pods

3

cloves

1

tbsp

cinnamon

1

tsp

sugar
How to make Parsi rice at home:
Measure our your ingredients and dice the onion.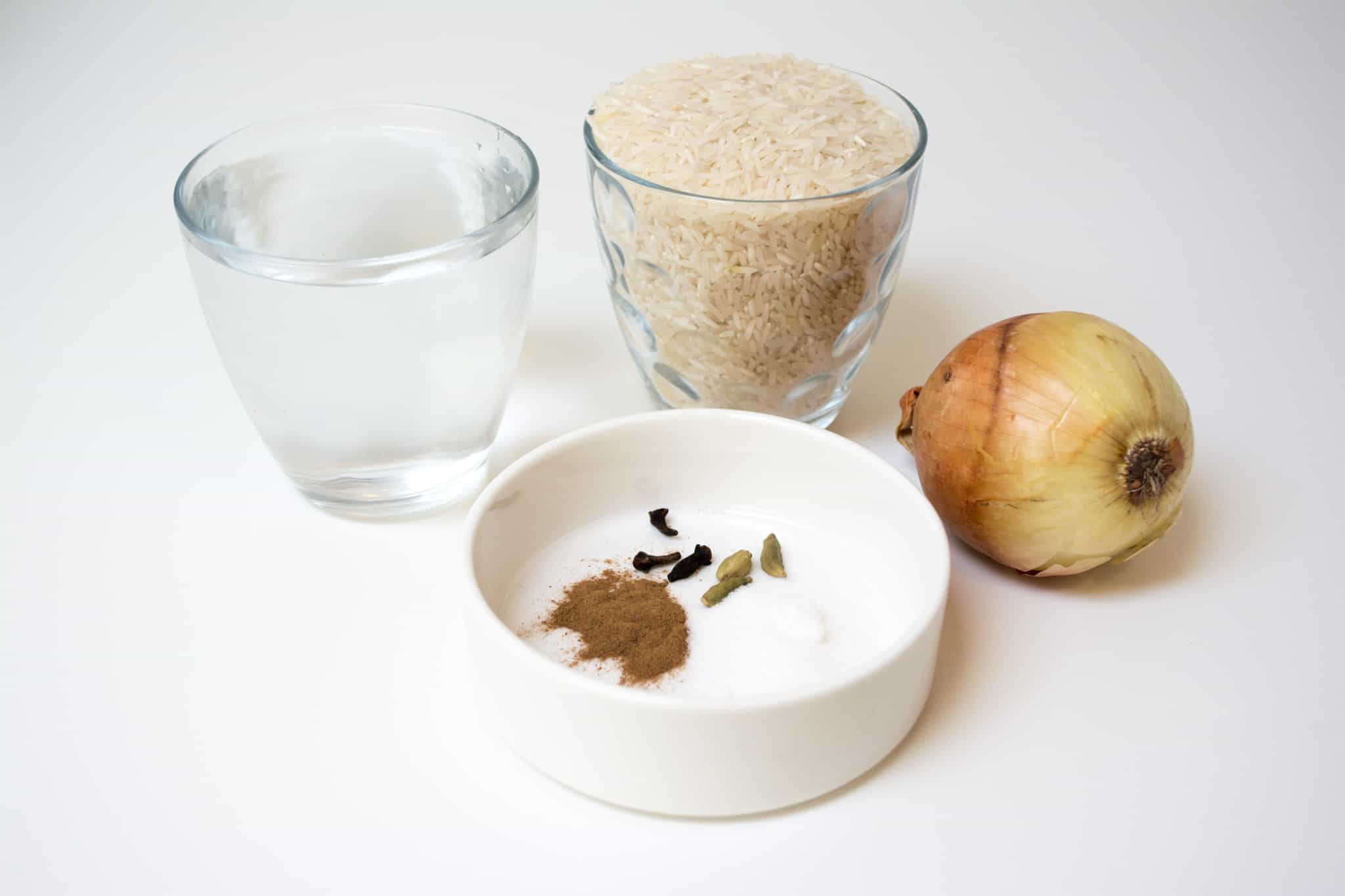 2. Heat oil in a frying pan and add the diced onion and spices.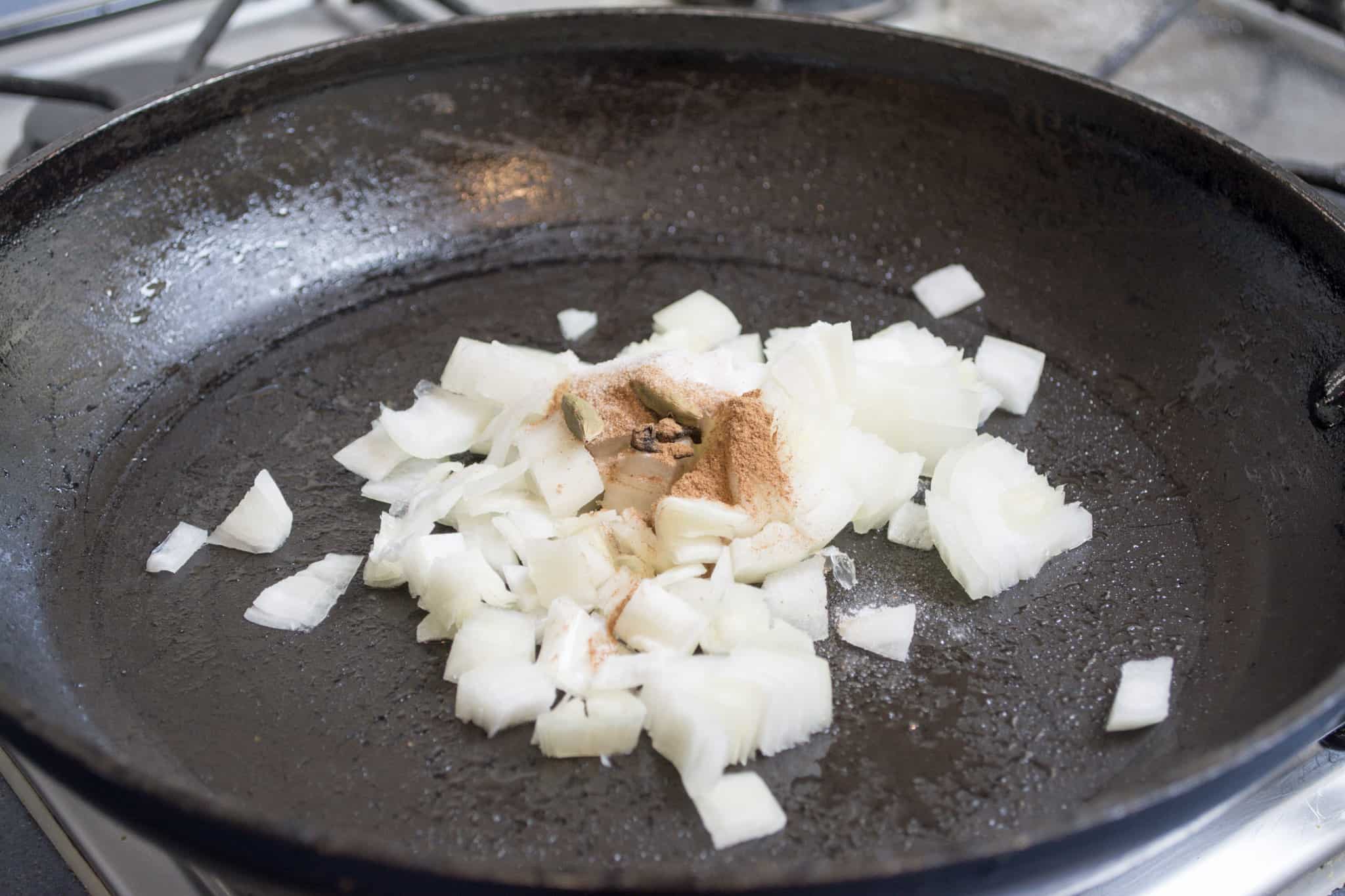 3. Mix the onions and spices, and cook until lightly caramelised (5-10 minutes).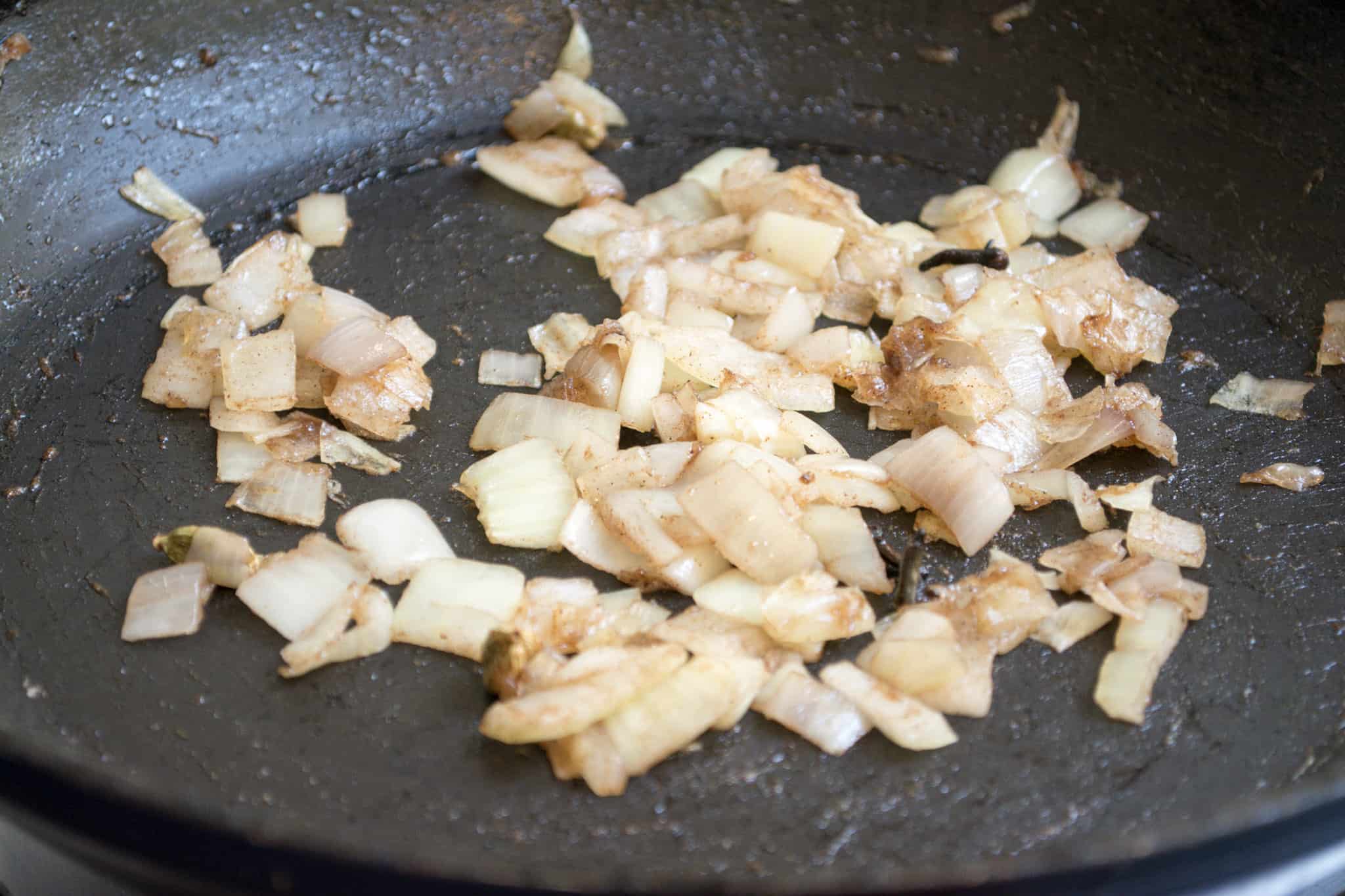 4. Add rice to the onion mixture, turn off the heat.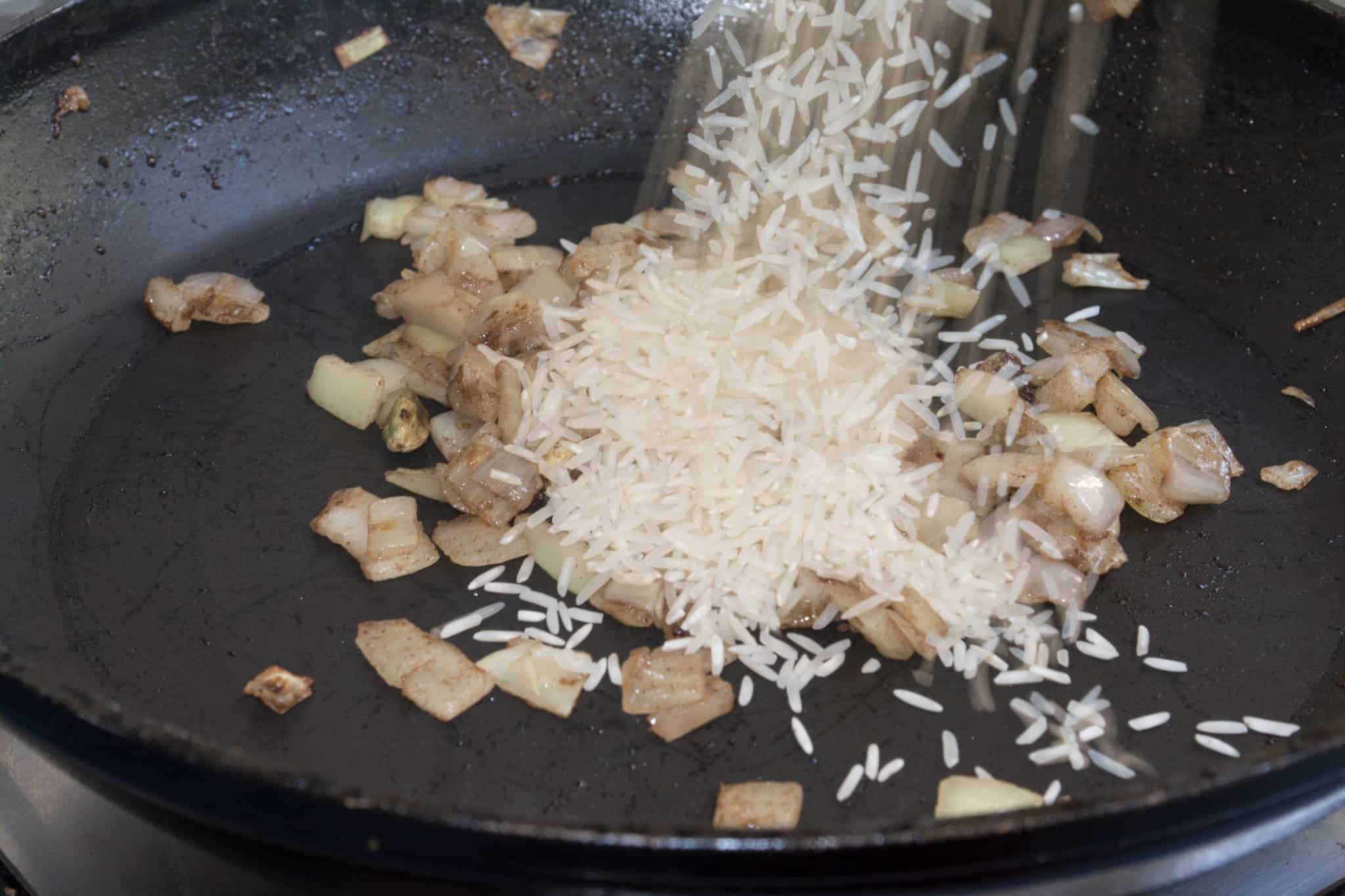 5. Mix the onions and rice thoroughly, try and catch all the flavor from the bottom of the pan.
6. Add water to the pan and try to pick up any remaining flavour from the bottom of the pan.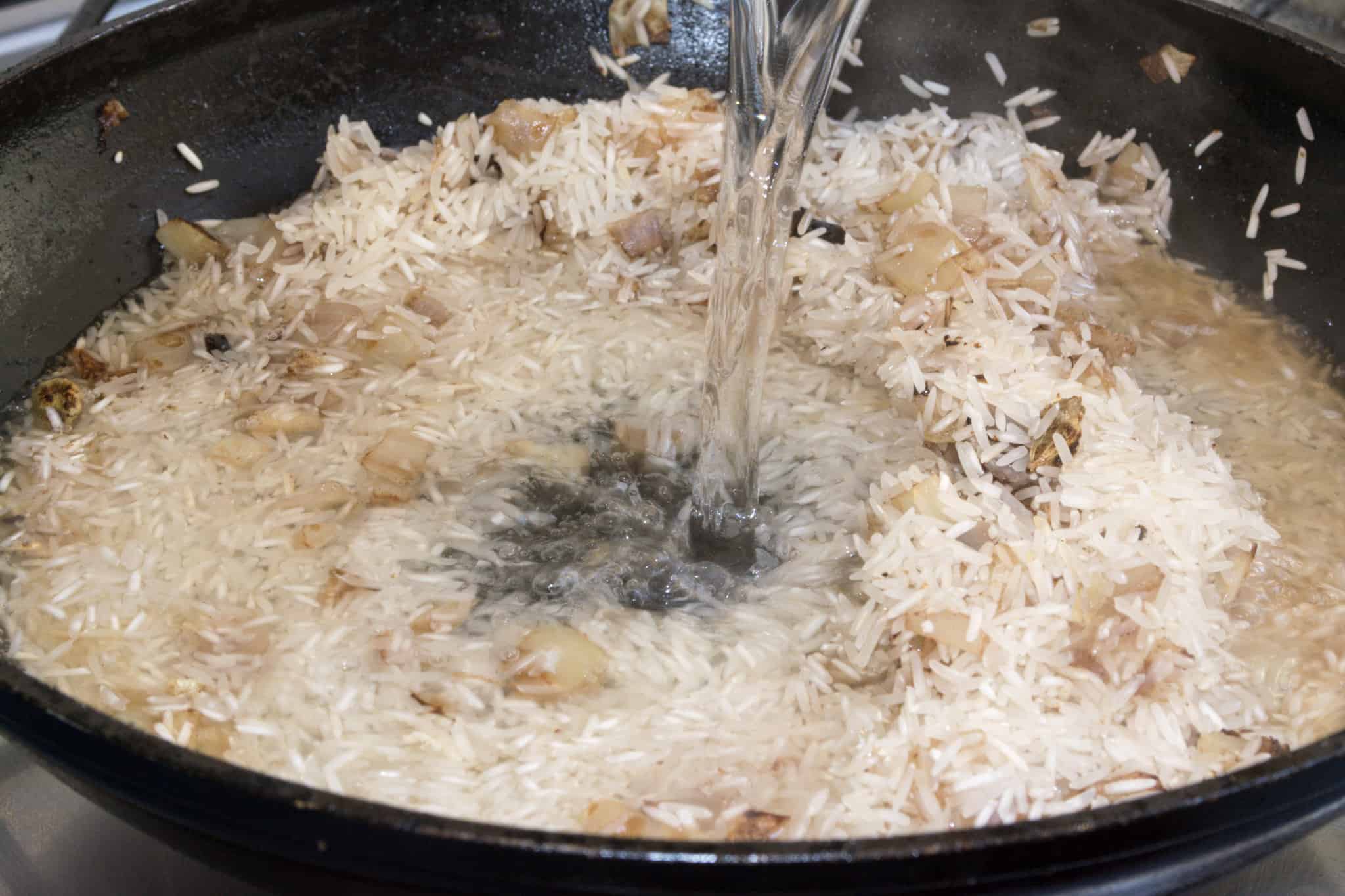 7. Transfer to rice cooker and cook to normal white rice setting.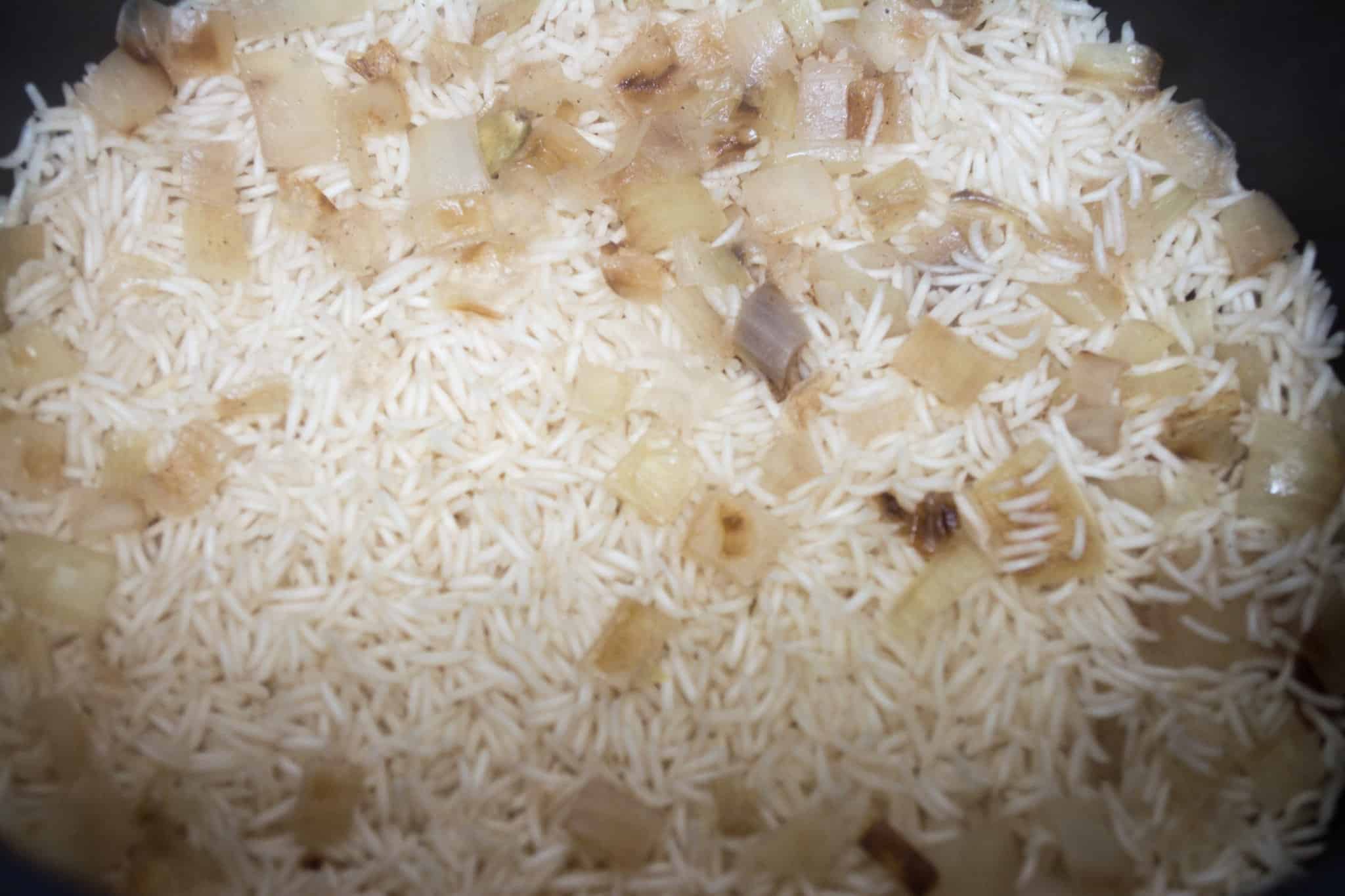 8. Serve and enjoy! I like to top my Parsi rice with thinly sliced cucumber: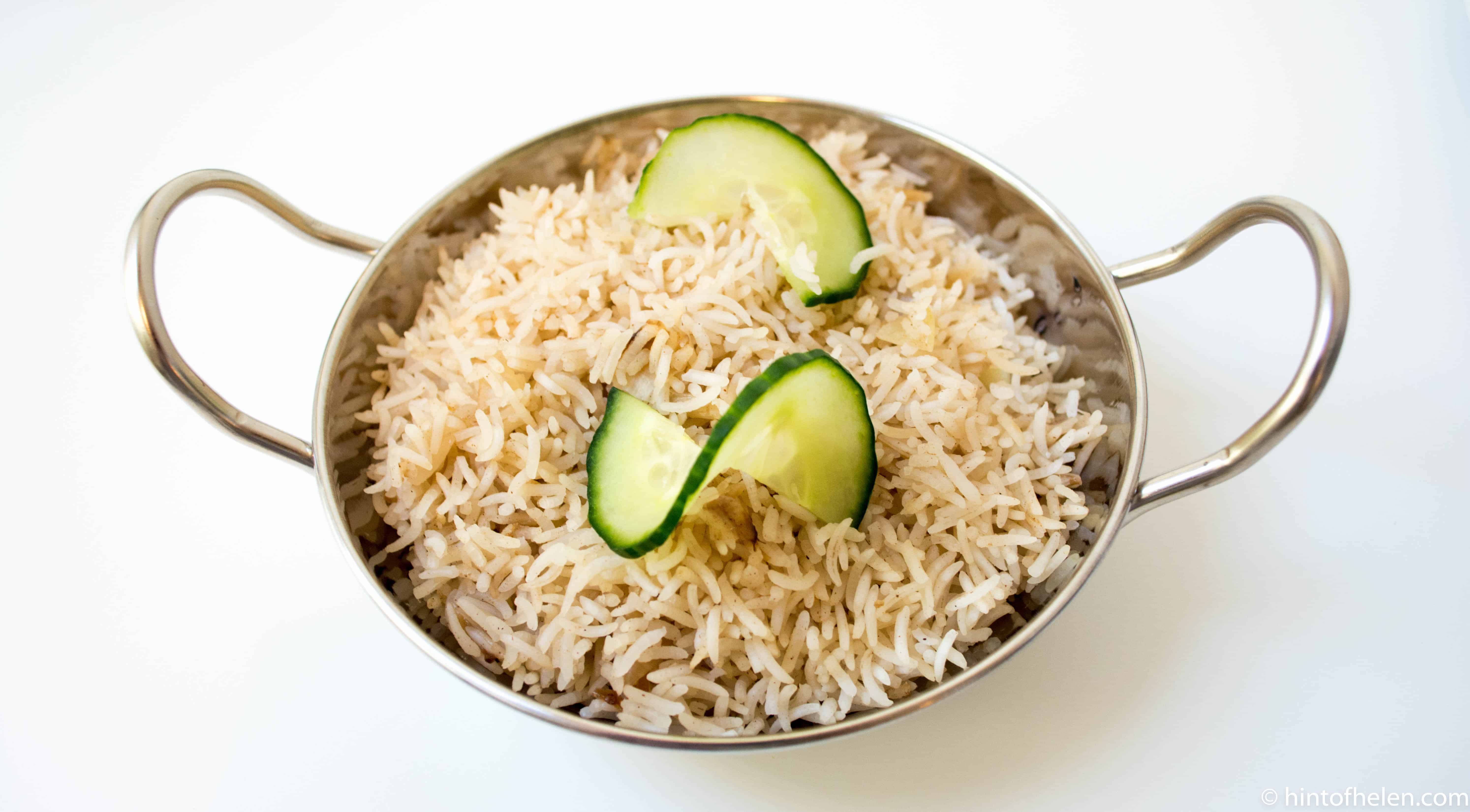 The rice cooker I use is this one from Tefal. IT IS AMAZING. It's actually sold as a slow cooker primarily; but it has 8 settings and is hands down the best rice cooker I have ever ever used.