Vegetable samosas are one of my favorite snacks. I love to make them when guests are coming over, or we're having a lazy weekend around the house and want something nice to nibble on. Samosas are not always very healthy though; usually made with white dough and deep fried; here I share how I make my samosas super healthy using wholegrain flour and cooking them in my Actifry with minimal oil!
They turn out delicious and there is no guilt when eating them.
How to make wholegrain Actifry samosas at home:
Part 1: Making the samosa dough:
1. Add oil, flour and salt to a large mixing bowl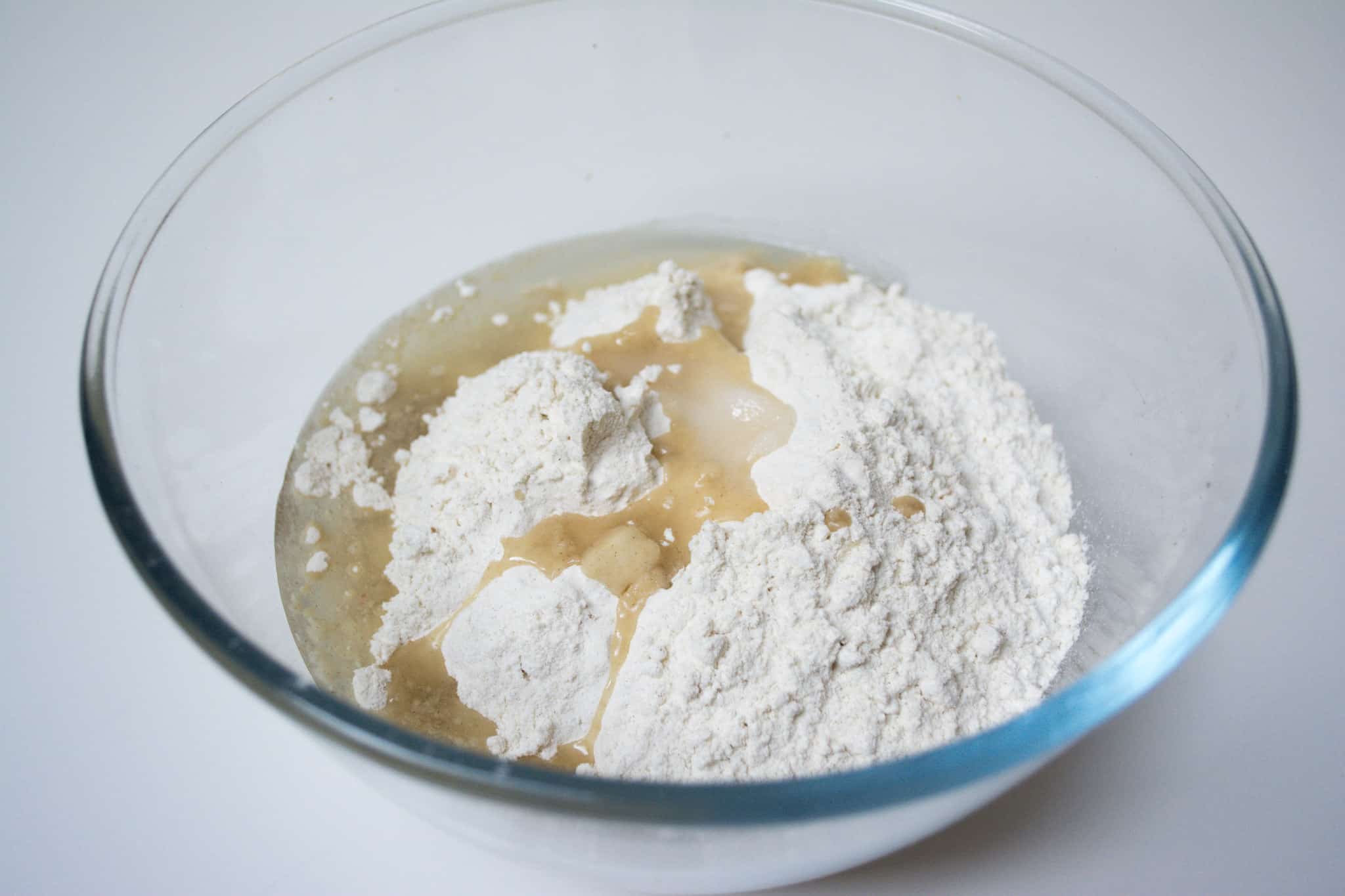 2. Rub and combine the mixture with your fingers until it resembles breadcrumbs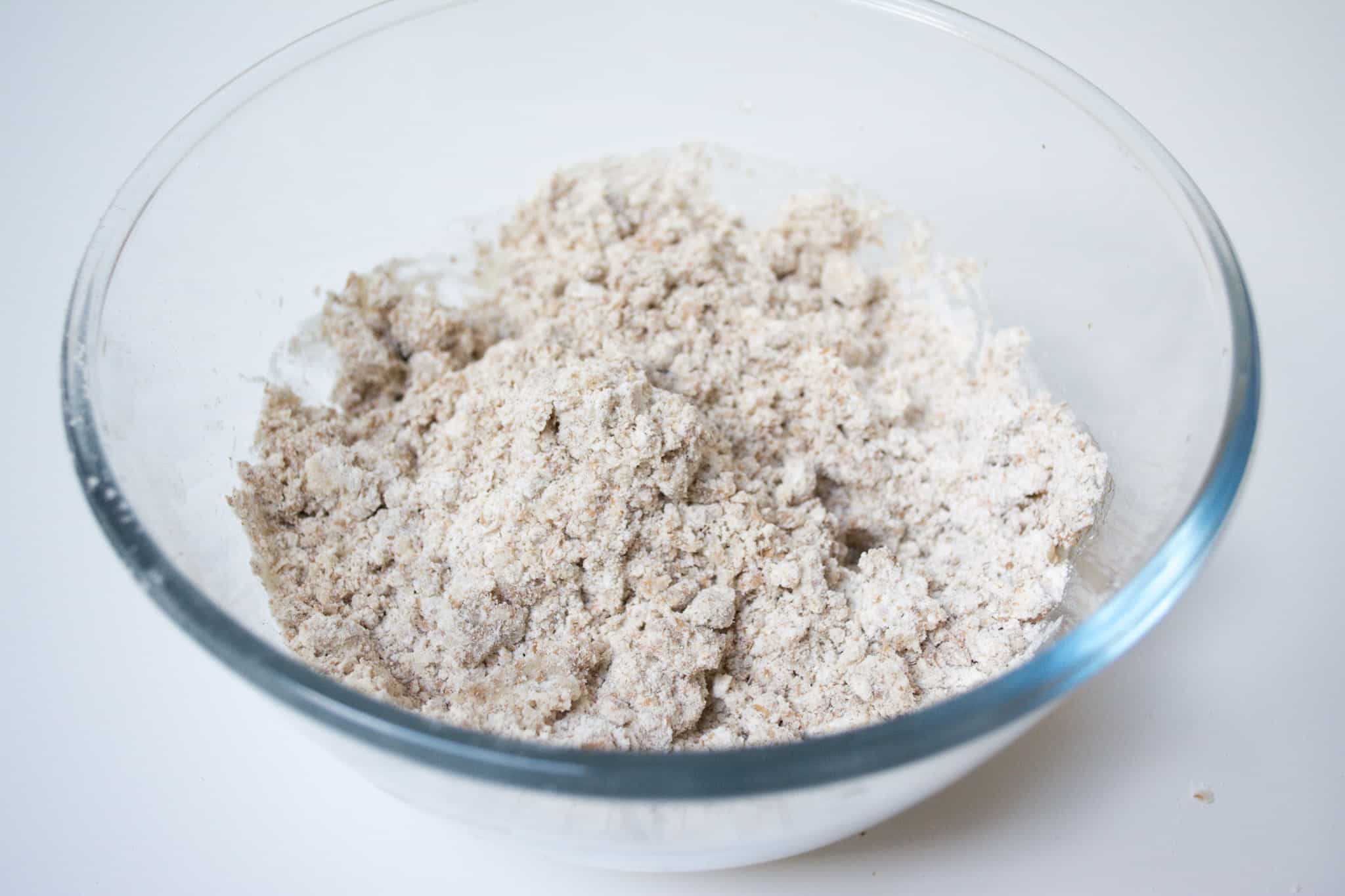 3. When squeezed in your hand the mixture should clump together; if it doesn't add more oil until it does (the mixture shouldn't be wet though)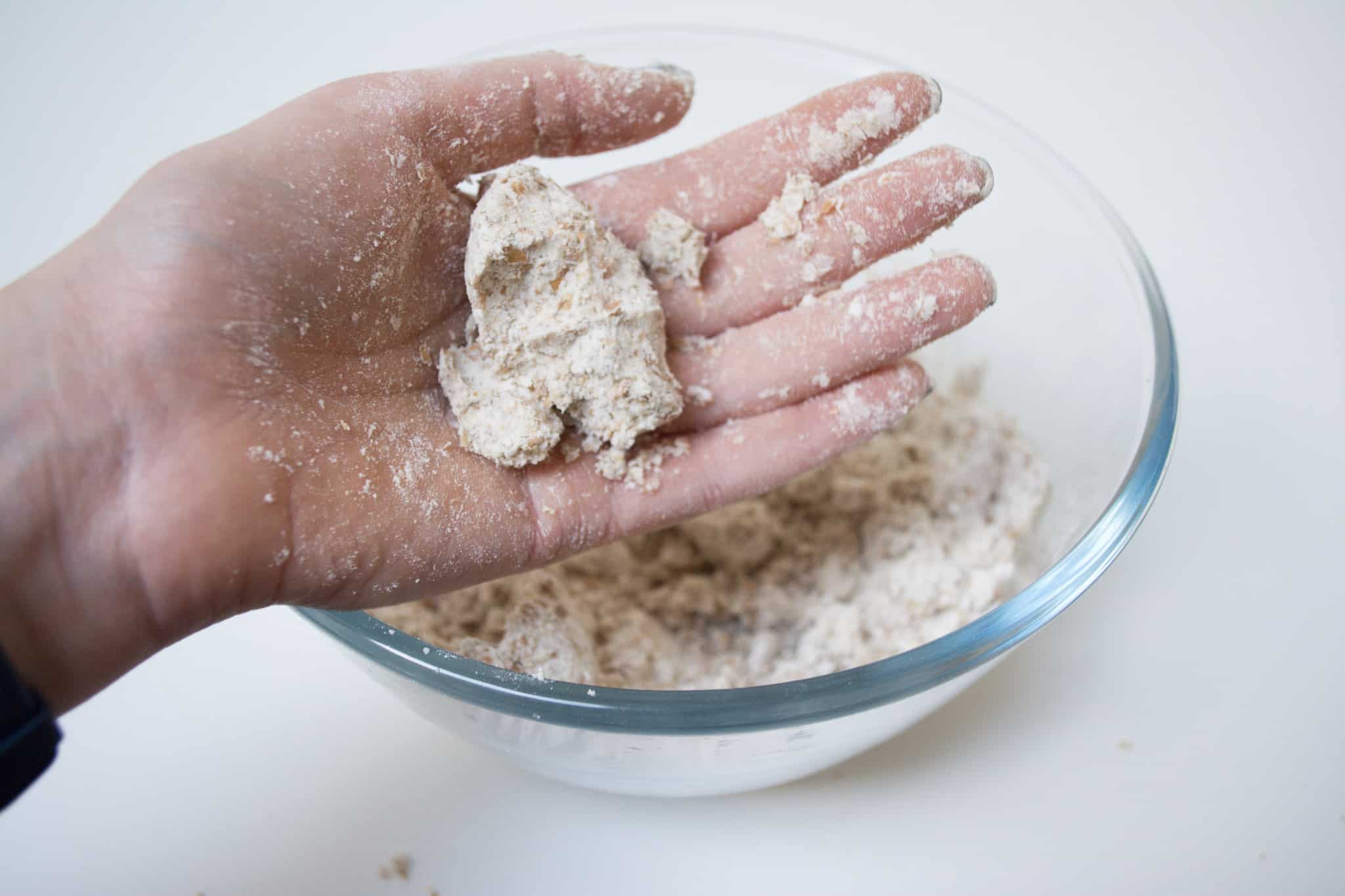 4. Pour water into the mixture, and knead the mixture to create a firm dough.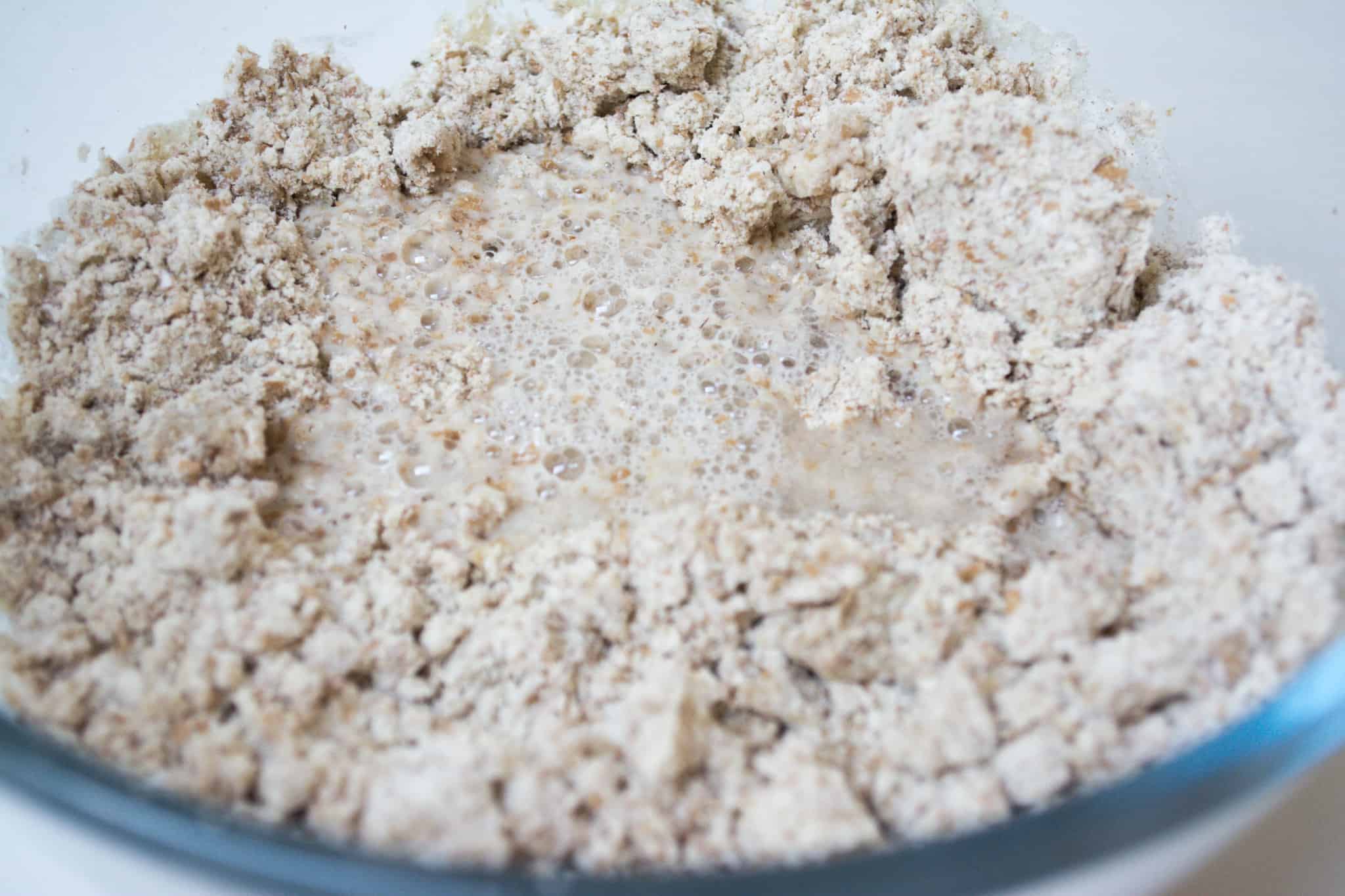 5. The dough should be firm, and form a ball. At this point, cover with a tea towel and set the bowl aside whilst you make the samosa filling: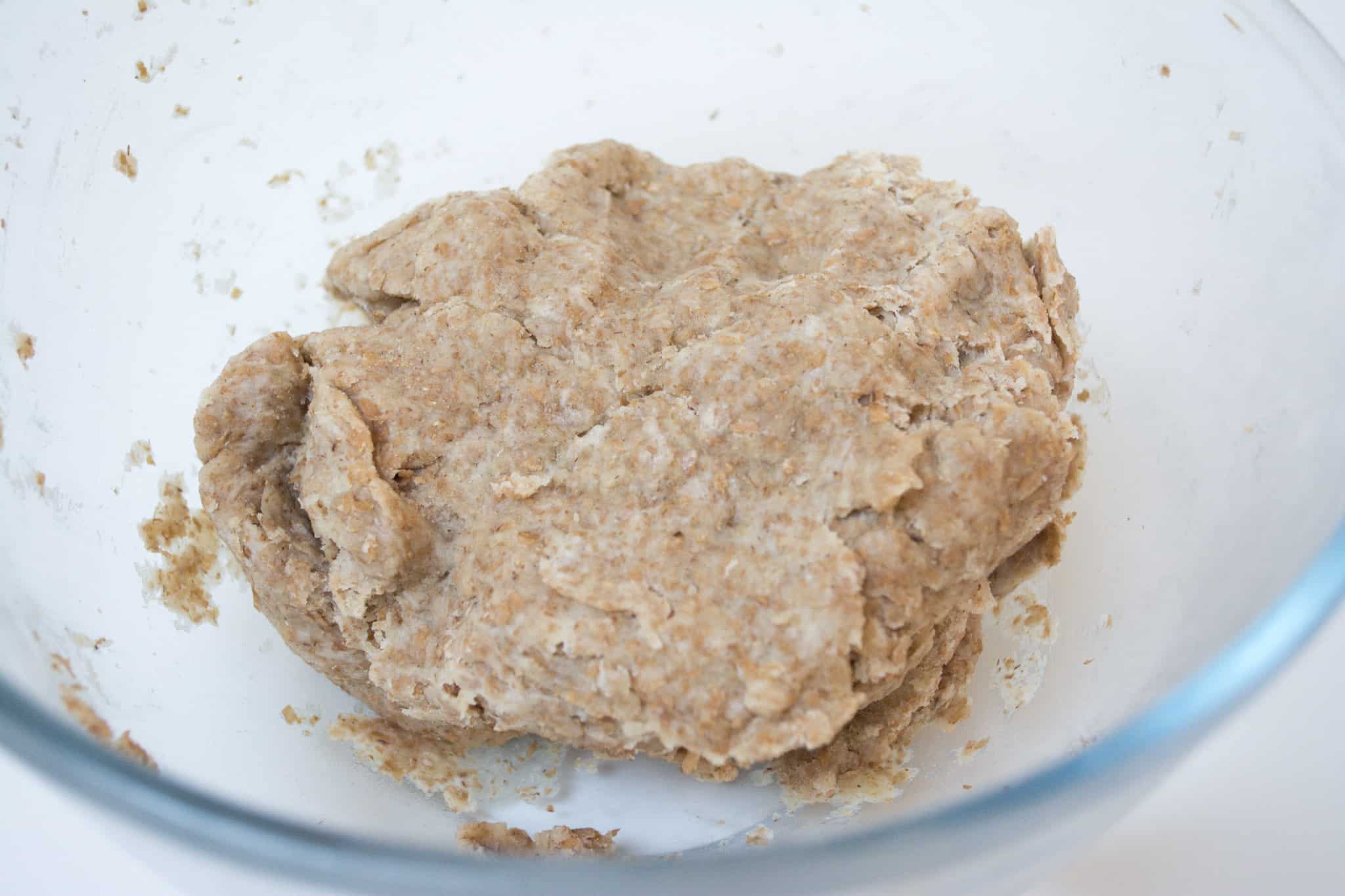 Part 2: Making the samosa filling:
6. Measure out all of your samosa filling ingredients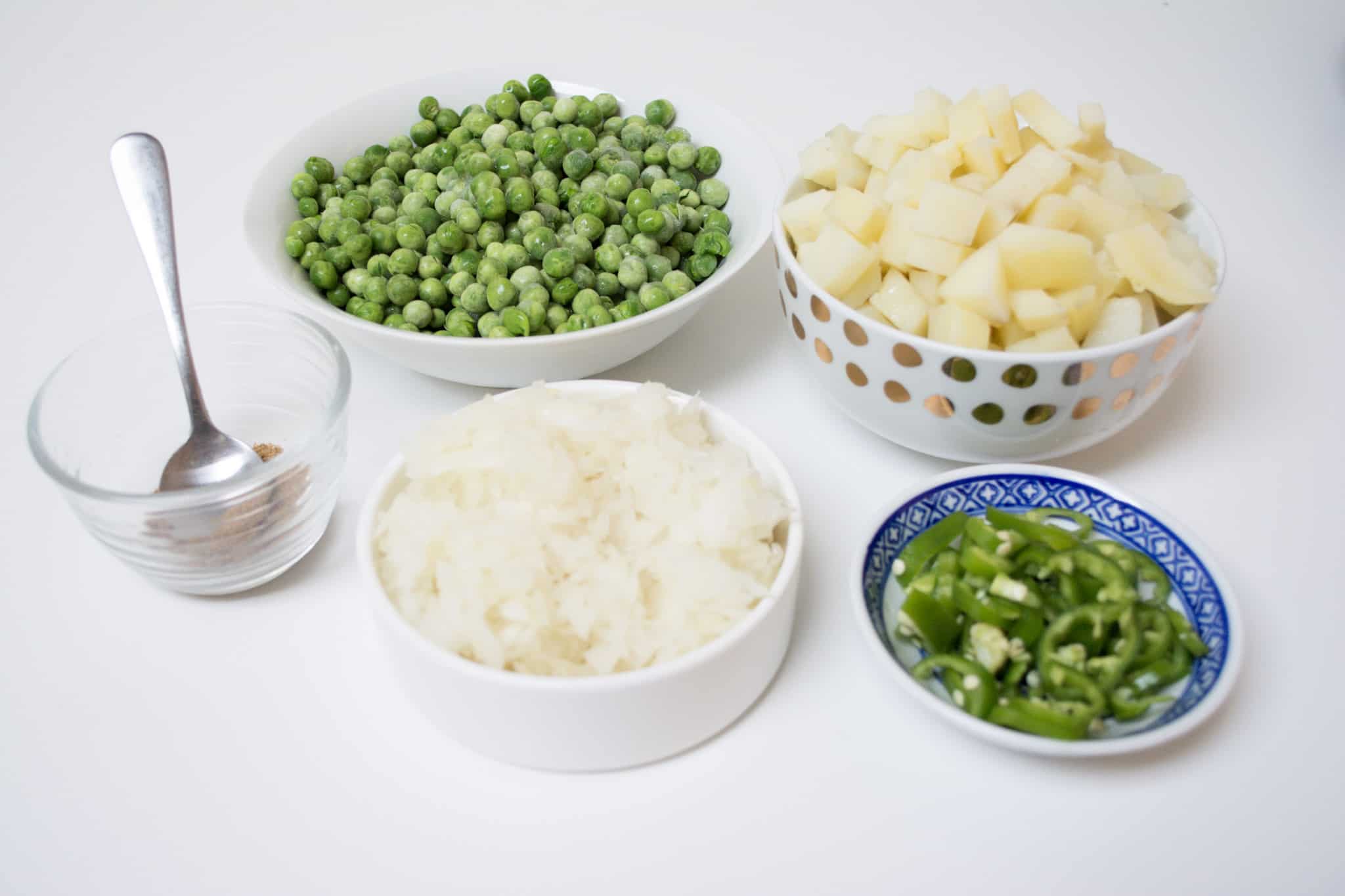 6. Heat a large pan with oil and add the diced onions and garlic/ginger paste. Fry on medium until they begin to turn clear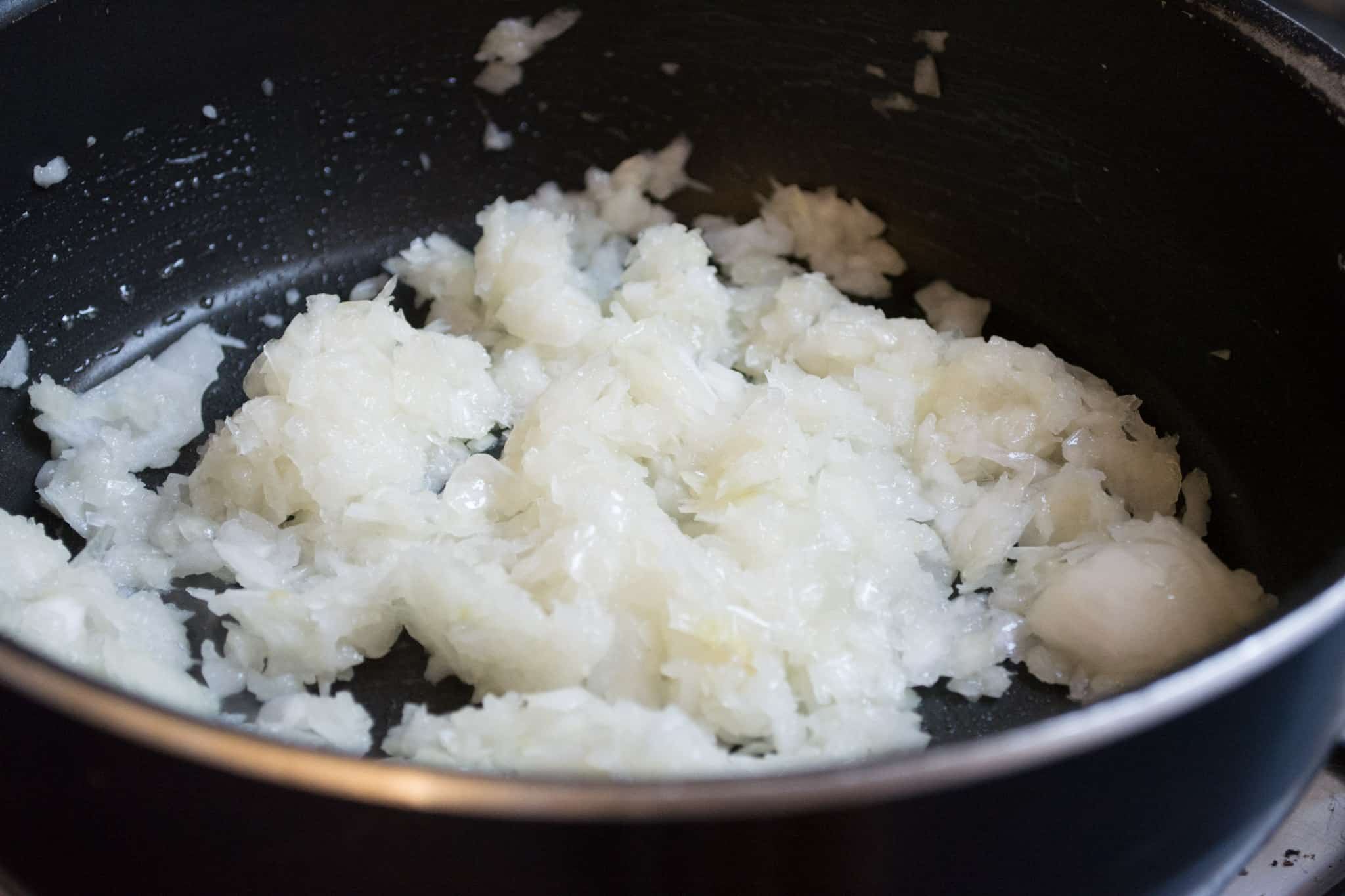 7. Add diced chills to the pan; stir and fry for a further couple of minutes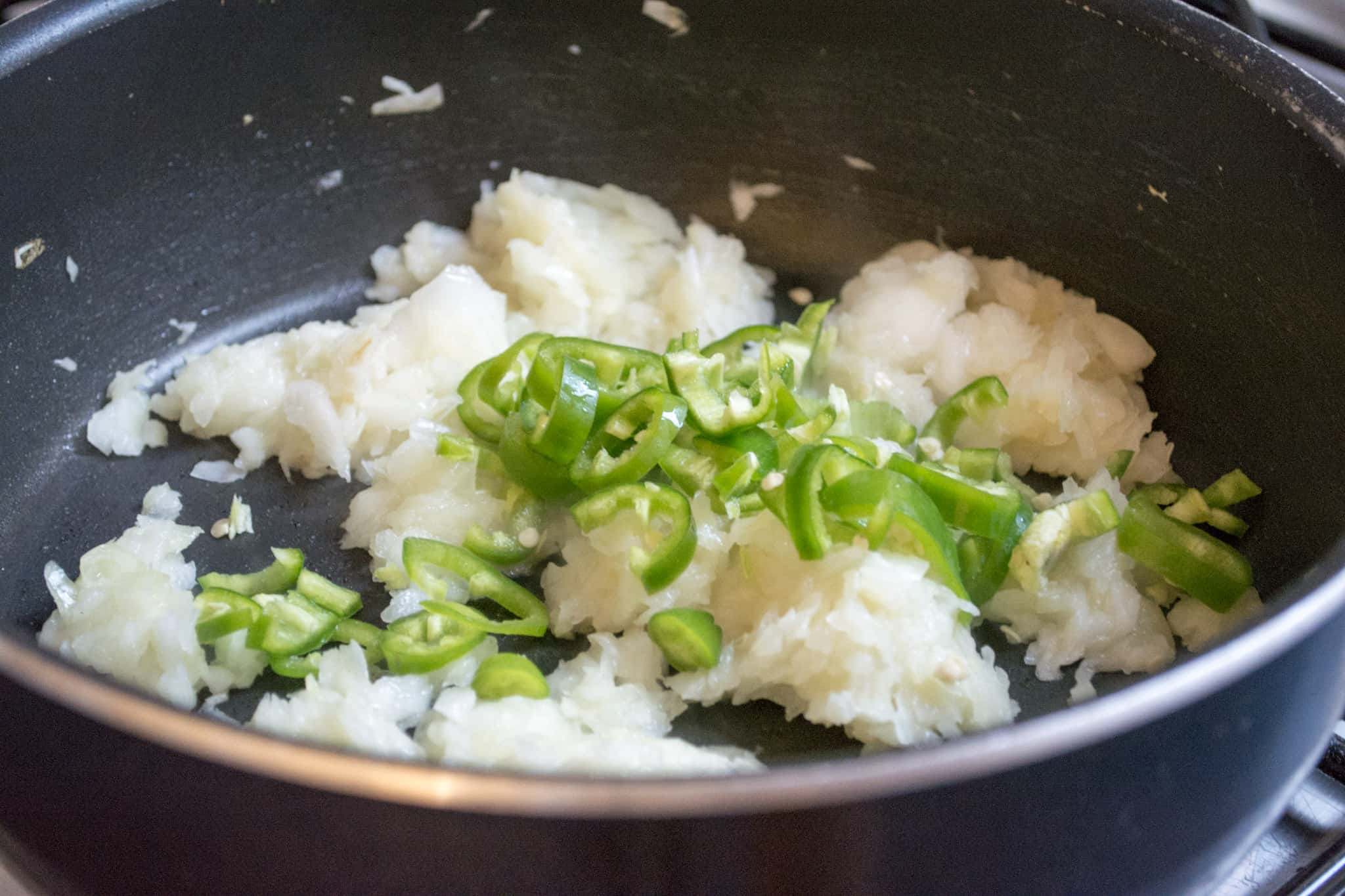 9. Add the sugar and dry spices to the pan and stir to coat the onion mixture. If the pan is too dry at this point, add a splash more oil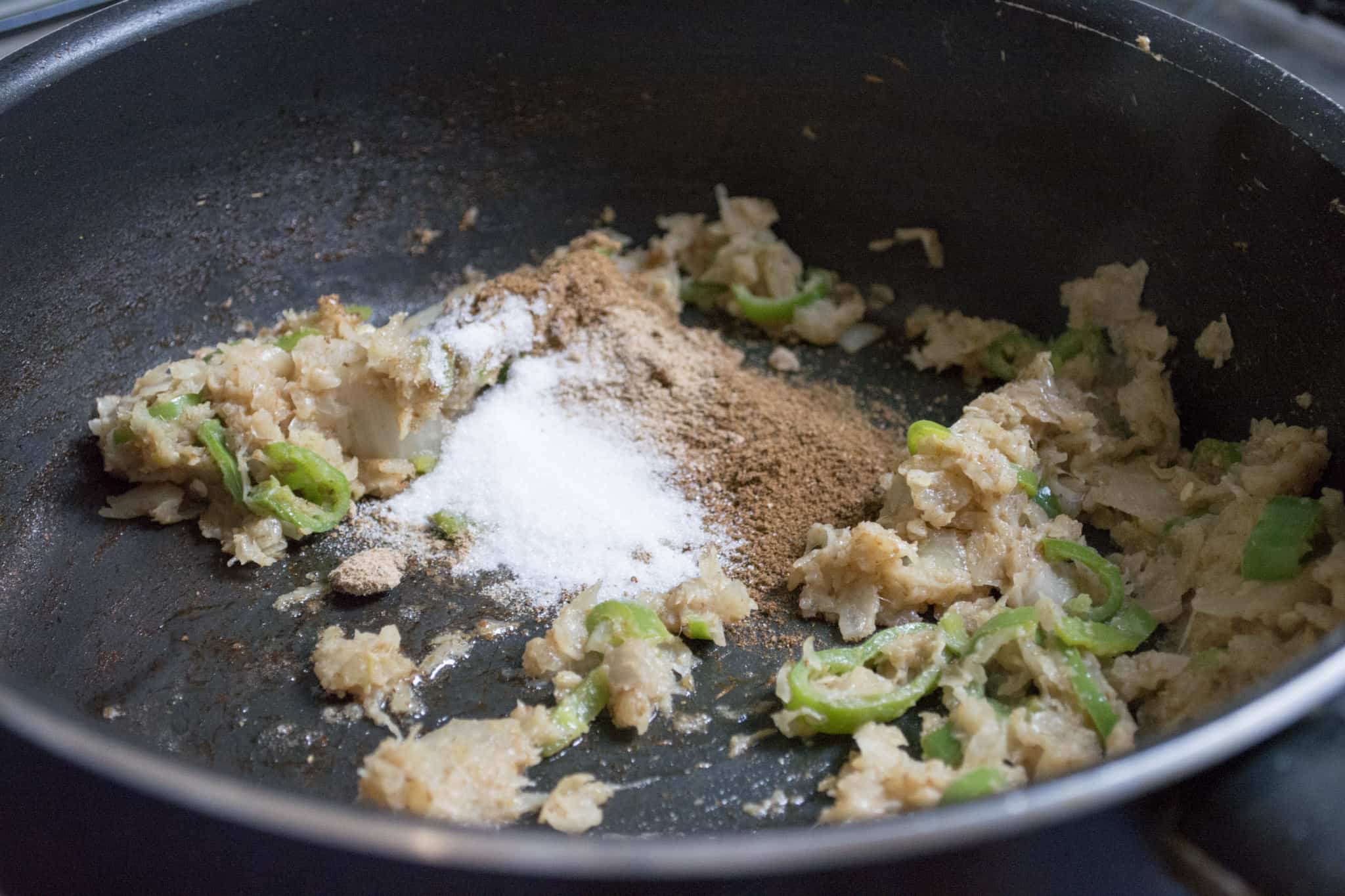 10. Cook the spice mixture until the onions are beginning to caramelise and the raw smell has disappeared. Add water to the pan and stir to make the mixture wetter.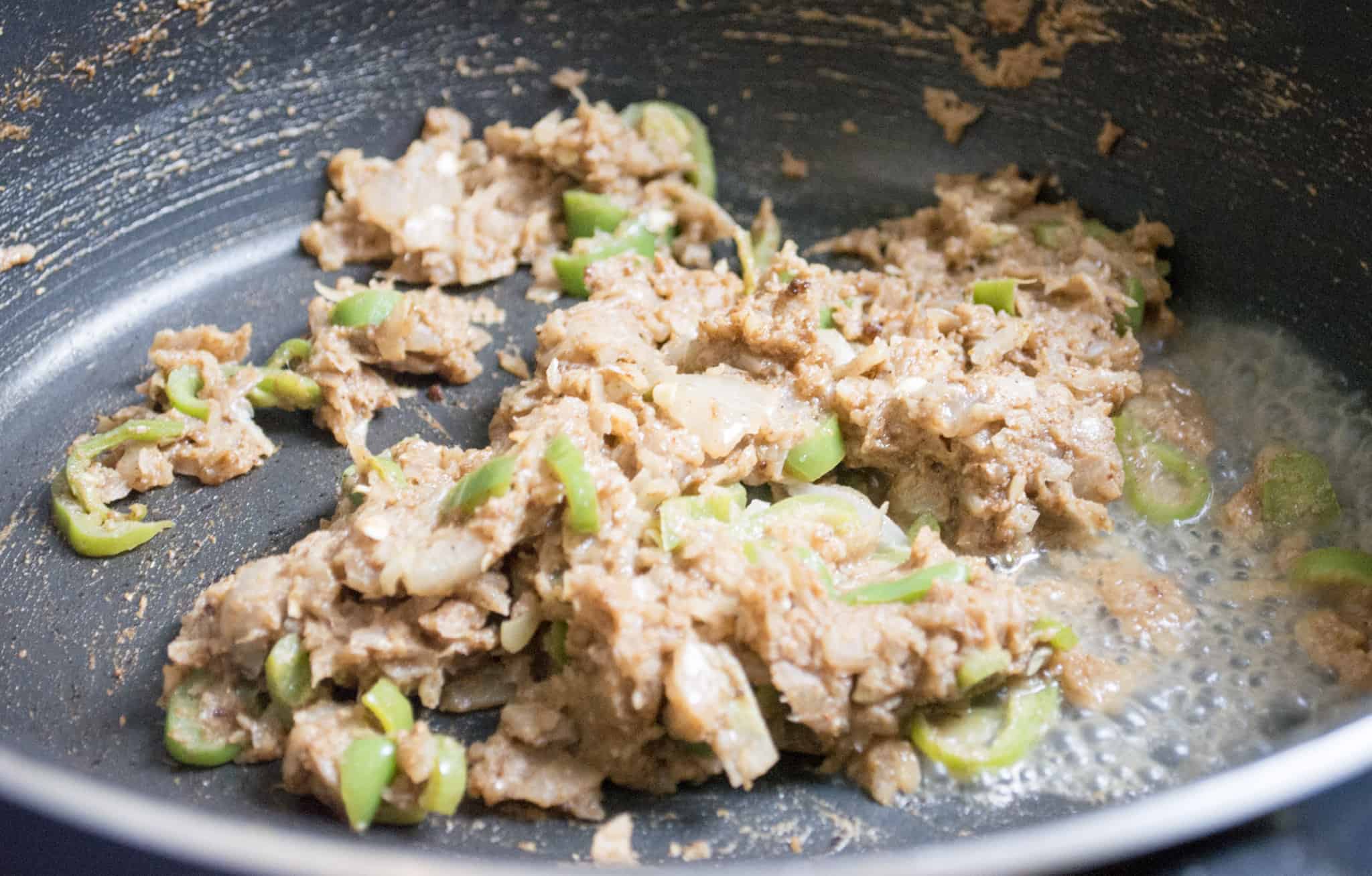 11. Add peas and cooked potato to the pan and stir to coat in the spice mixture. Continue to mix and cook for 3 minutes, then turn of the heat. You should allow your filling to cool before assembling your samosas as to not burn your hands. Either transfer the mixture to a cool bowl in the fridge, or leave in the turned off pan to cool if you have more time.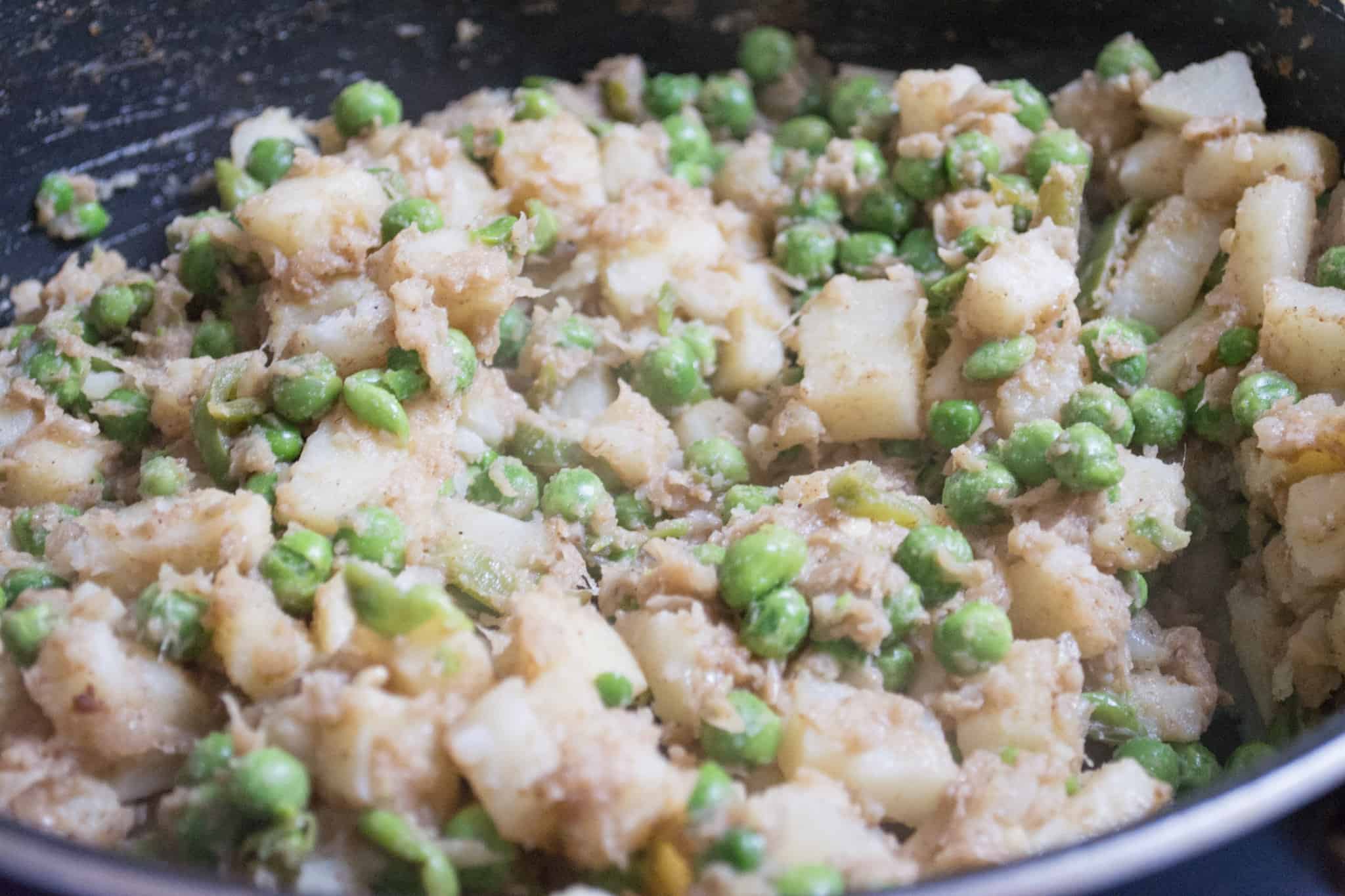 Assembling the samosas:
12. You will now have a bowl of cooled samosa filling, and rested samosa dough: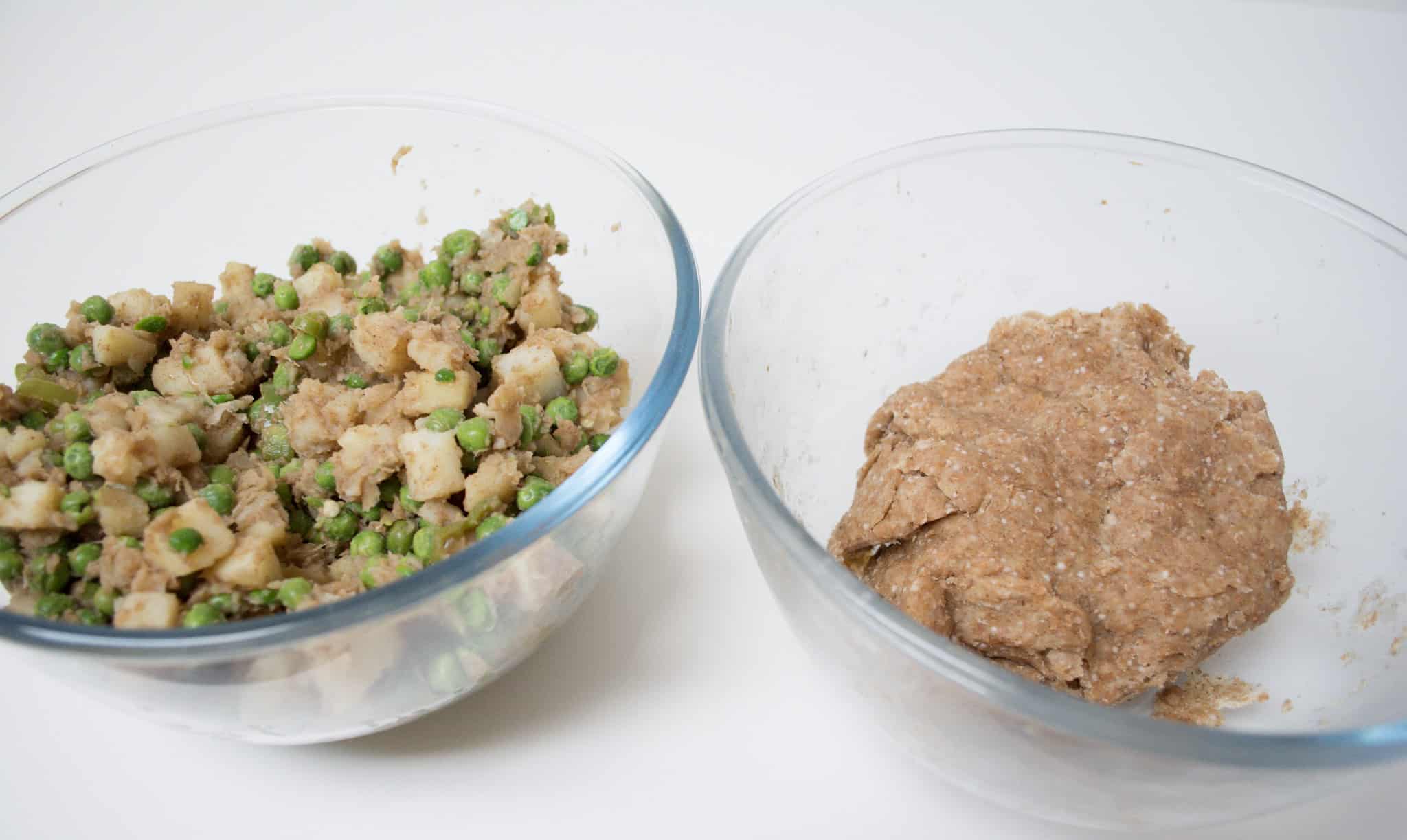 13. Firstly, evenly divide your samosa dough into round balls; I made 12 with the above measurements. You should make half the amount of balls you would like total samosas; e.g. if you want 20 samosas, make 10 balls.
14. Here is the size of the balls i rolled out: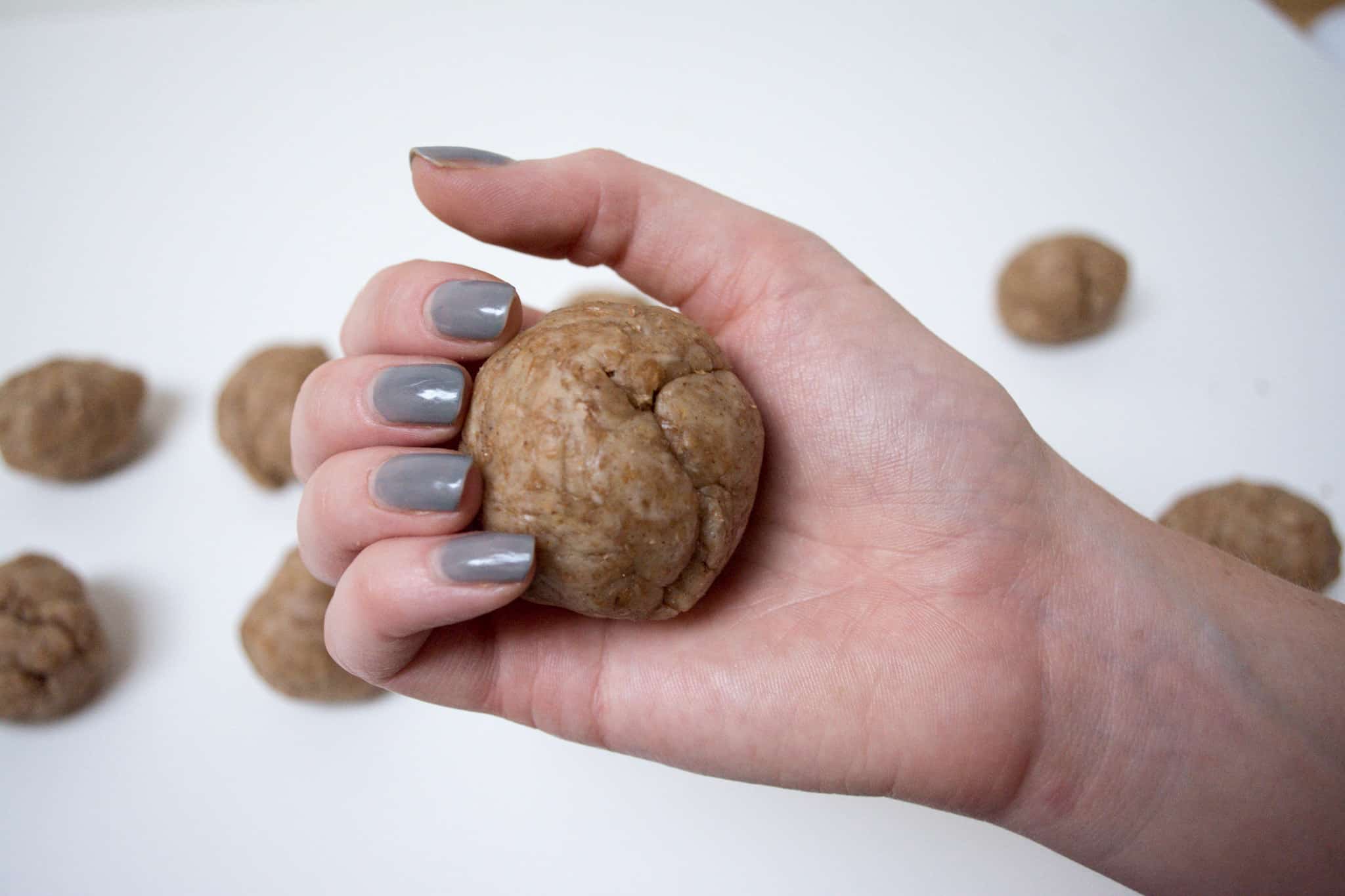 15. Roll each ball out to a flat round; using a rolling pin. If you struggle to roll a round, use a cup or bowl to cut a round shape from the flattened dough.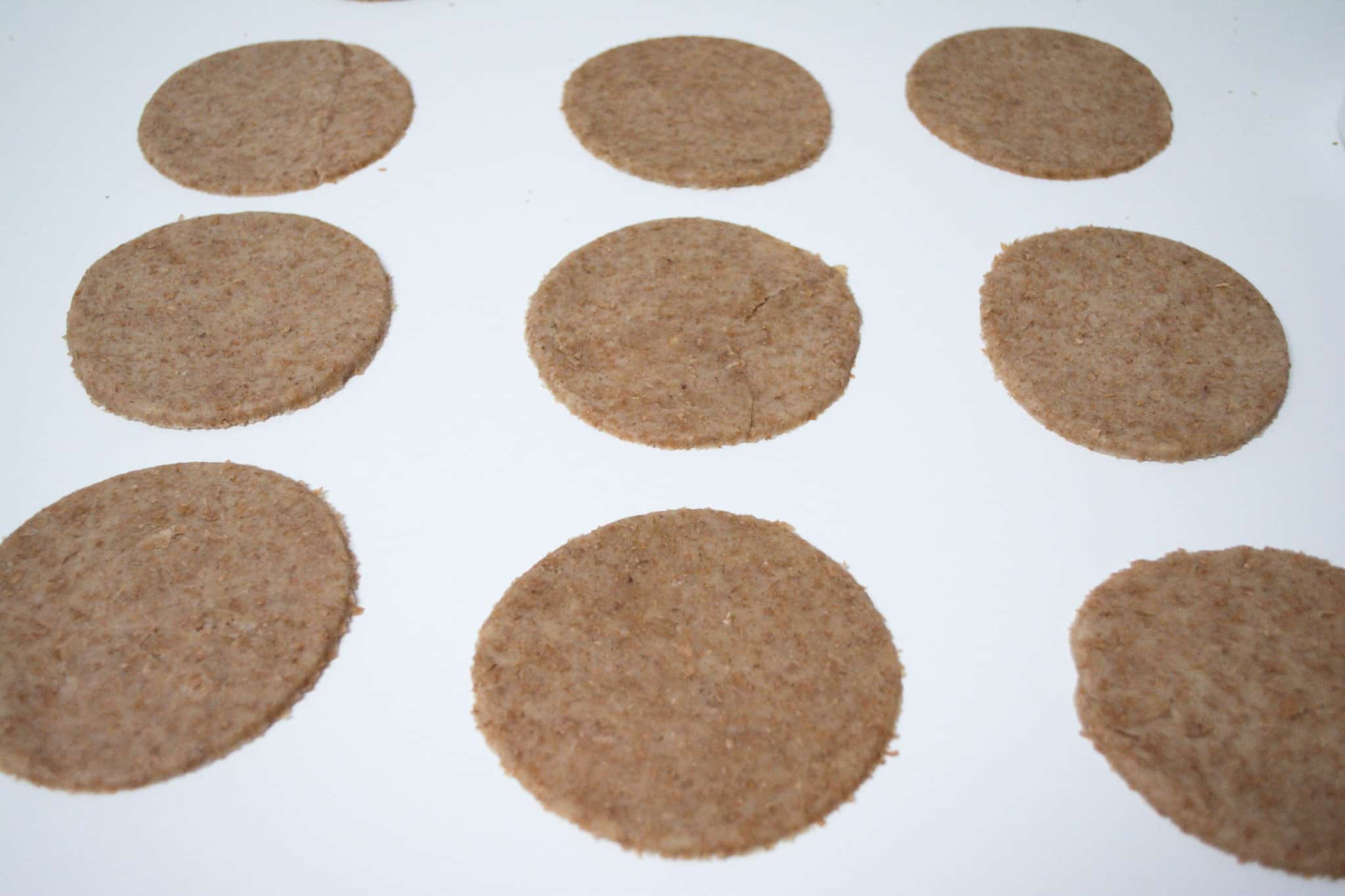 16. Cut each disc in half – and brush the straight edge with water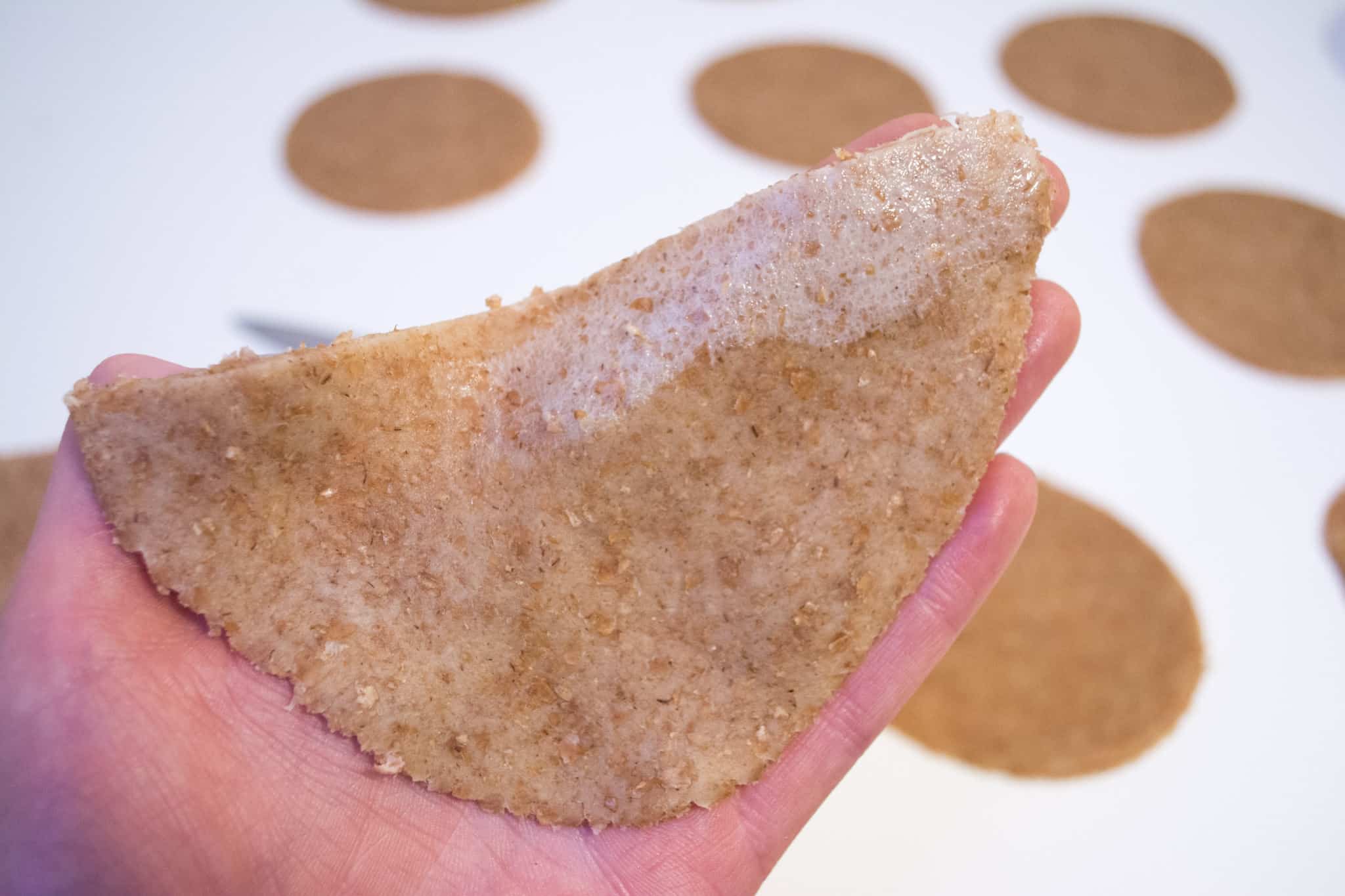 17. Wrap together the straight edge; so it is overlapping and press them together – the water will stick and you will now have a cone with no holes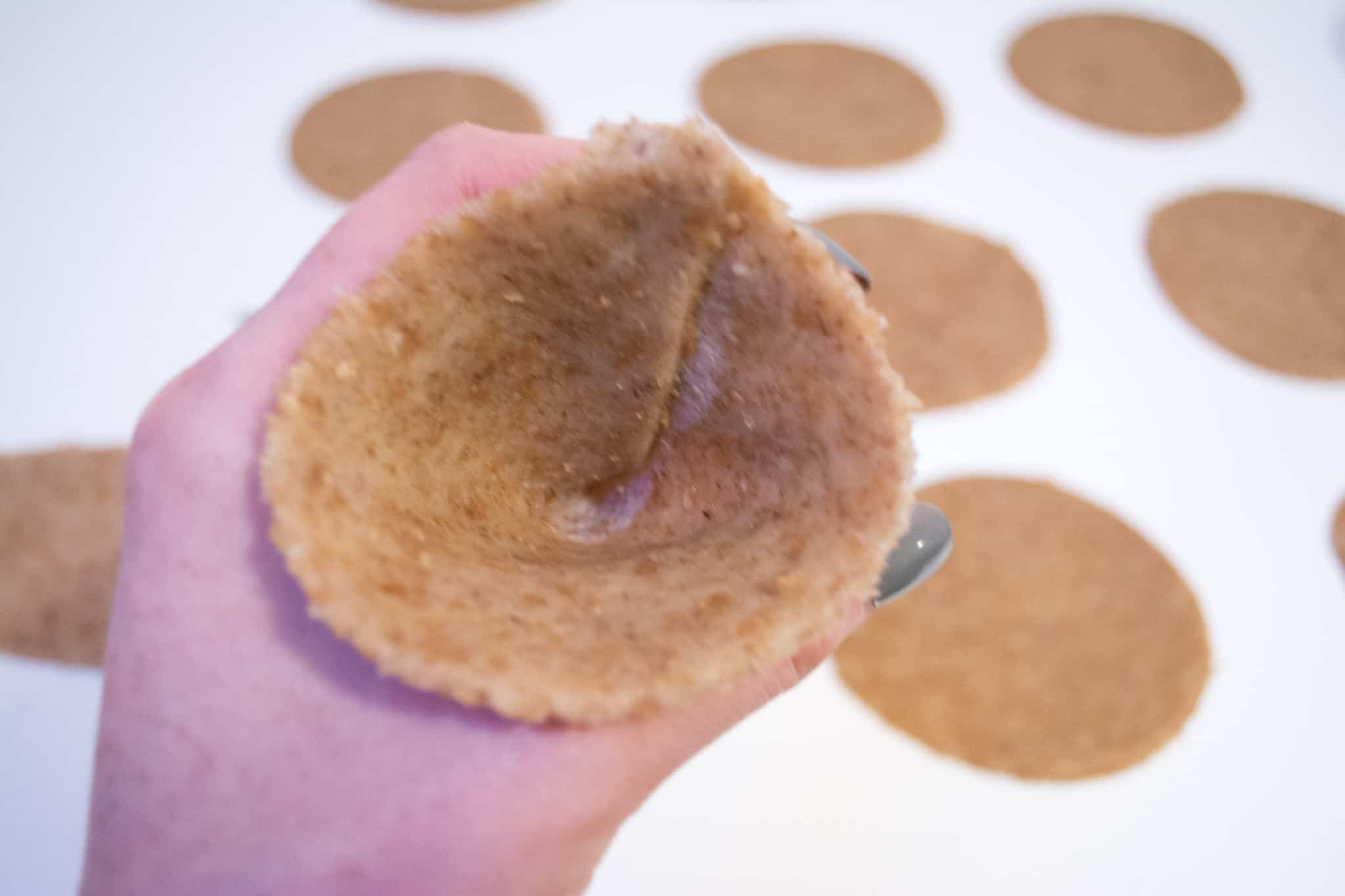 18. Stuff the samosa with filling, leaving a little room at the top so you can seal them: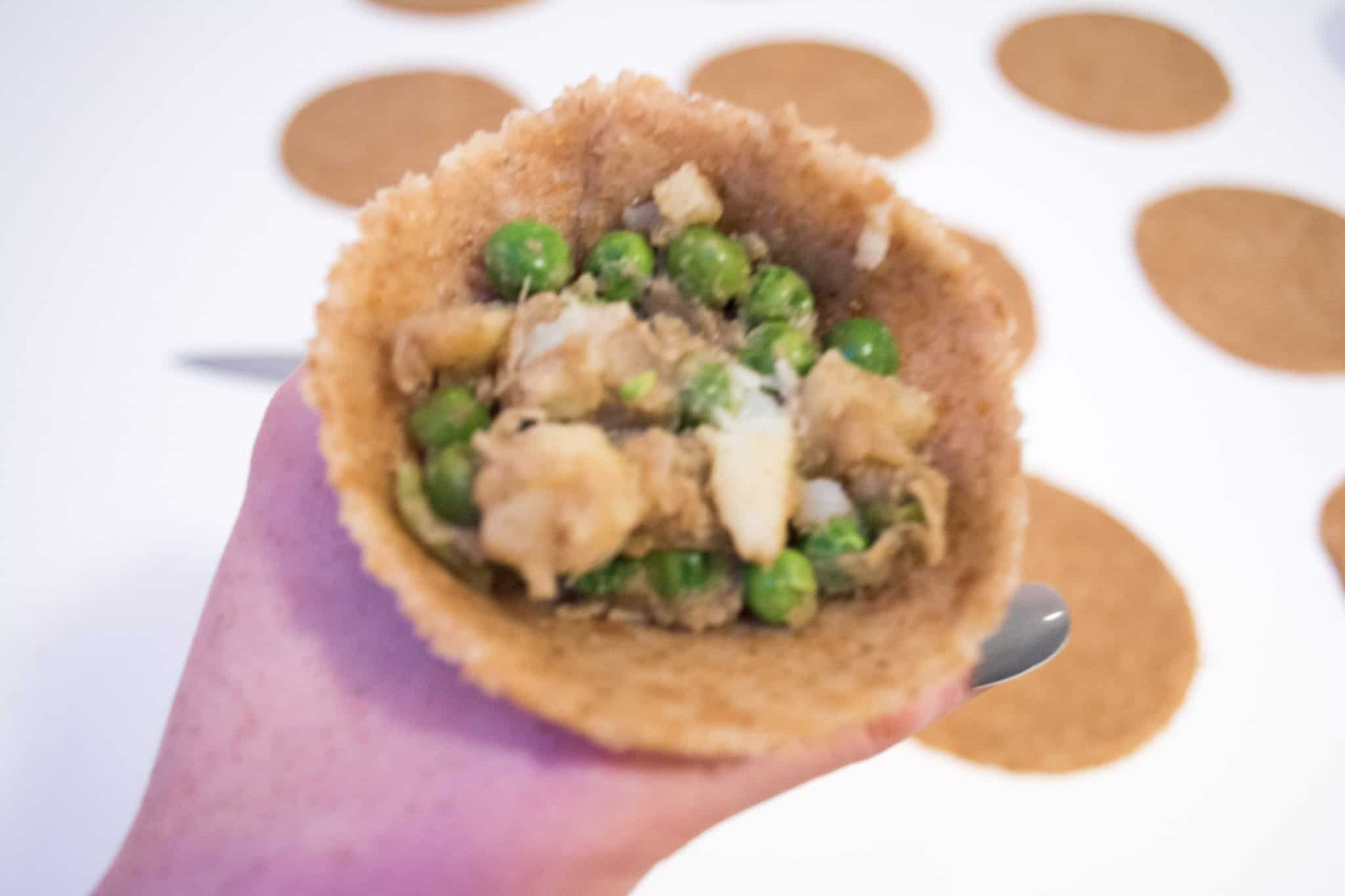 19. Brush the exposed inside with water again; then press the sides together to seal in the filling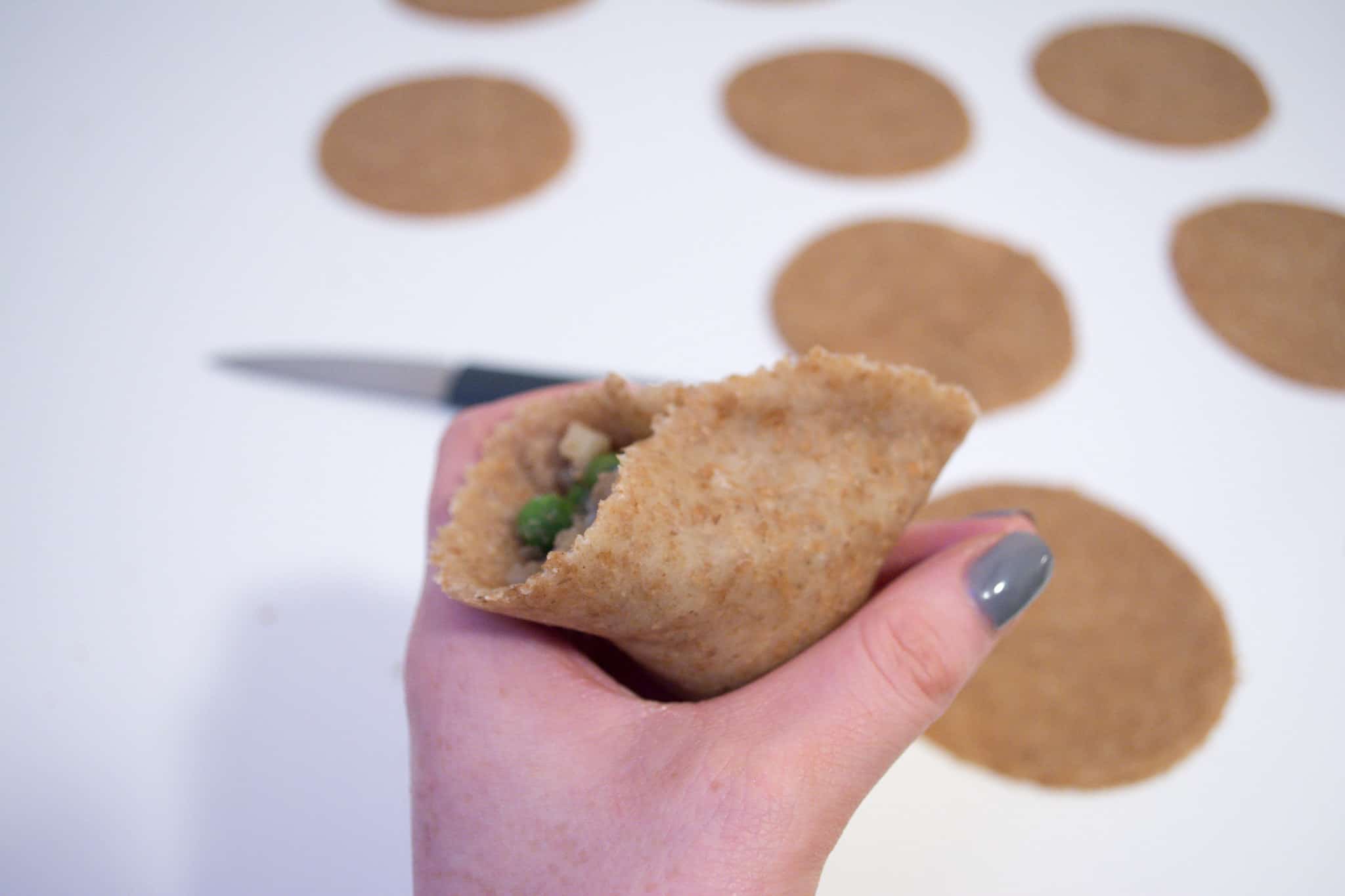 20. Continue this step for all of your discs, and then you're ready to 'fry'. Brush with the egg mixture and place in the Actifry, without the paddle) for 20 minutes (or until the pastry is crispy).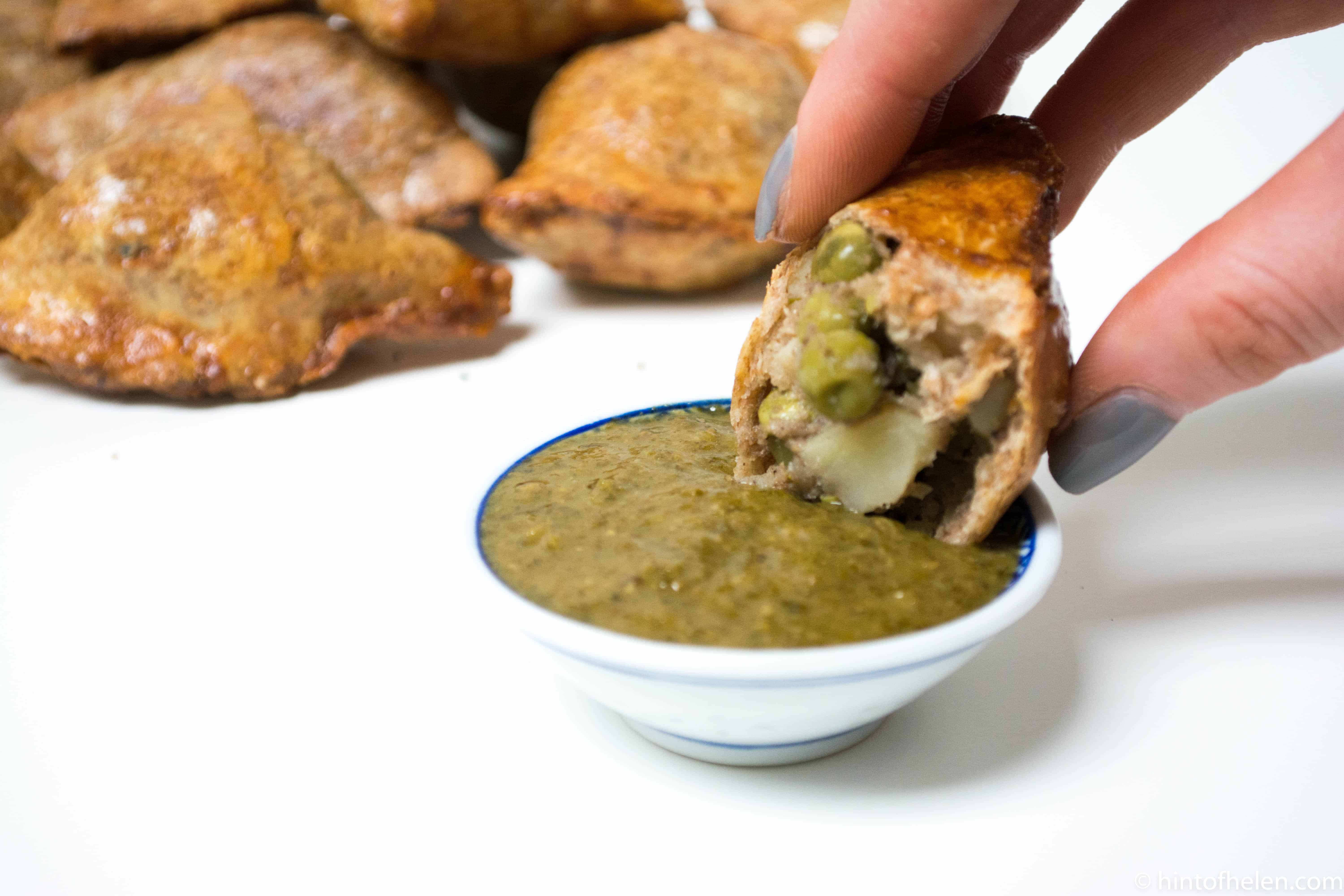 Serve your healthy samosas hot or cold, with a green chutney dip – delicious!
Yield: 20 samosas
Wholegrain Actifry Samosas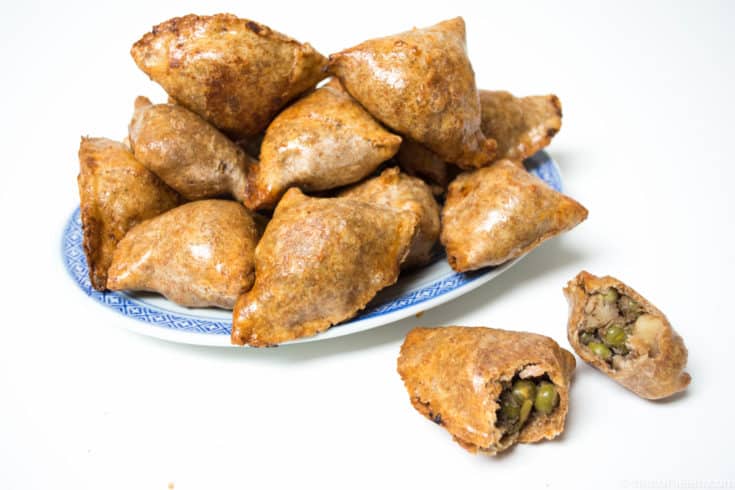 Healthy, wholegrain samosas made in the Actifry!
Total Time
1 hour
30 minutes
Ingredients
Samosa dough
2 cups wholegrain flour
1 cup white flour
10 tablespoons oil
3/4 cup water
Samosa filling
3 potatoes, diced and steamed
1 1/2 cups peas
1 chilli, diced
2 onions, diced
1 tbsp ginger garlic paste
1 tsp cumin
1 tsp garam masala
1 tsp mango powder
1 tsp ground coriander
1 tsp sugar
Instructions
See images above!